Cotechino is a Italian poached sausage. The cotechino is an Italian charcuterie product, similar to salami, but must be cooked; usually it is boiled at low heat for about four hours.
3026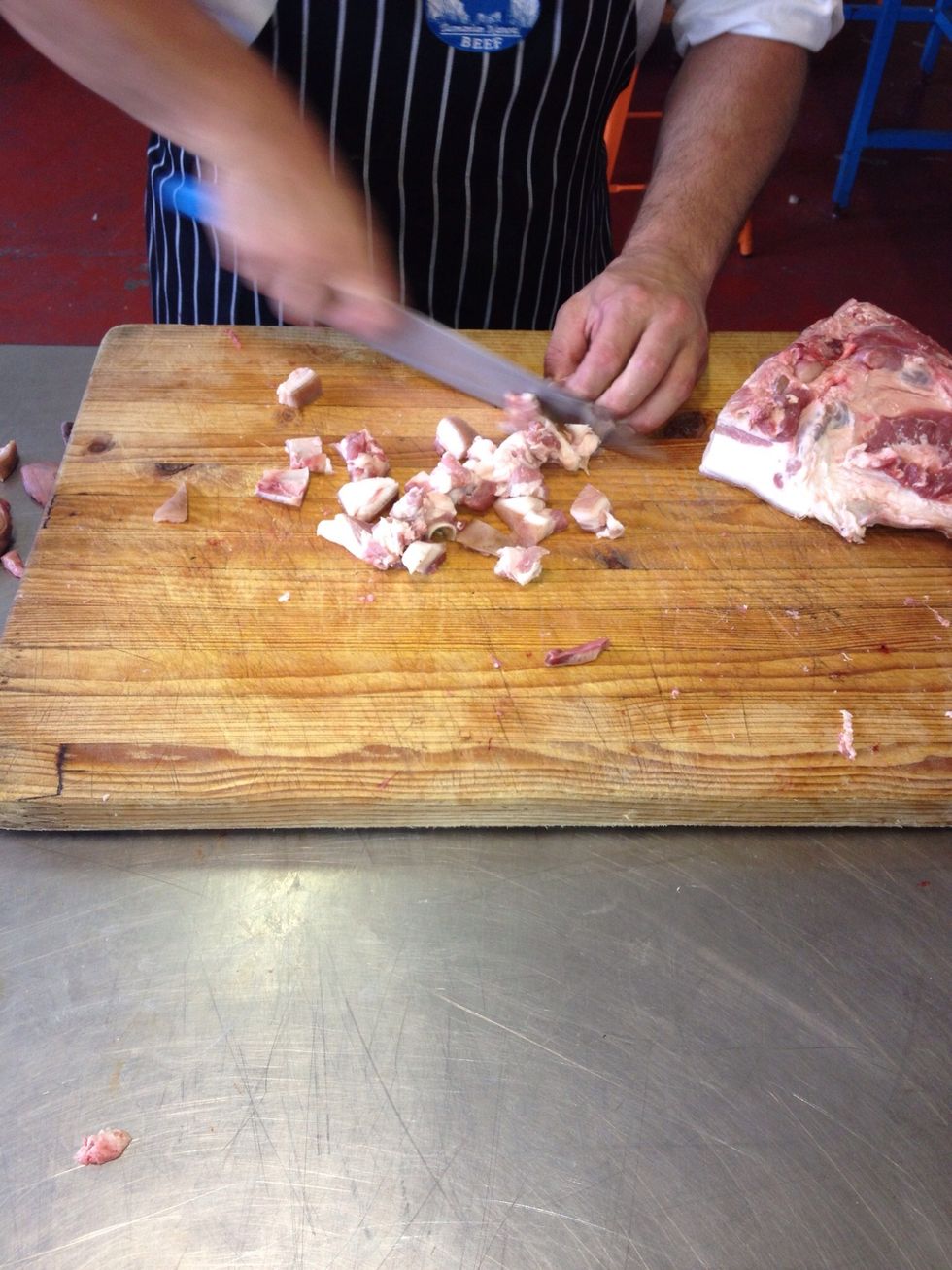 Ok start by cubing/cutting up pork meat, I am using 1/3 skin, 1/3 fat, 1/3 meat which is the perfect amount you get from a pigs head! Please refer to my last guide for information on meat required.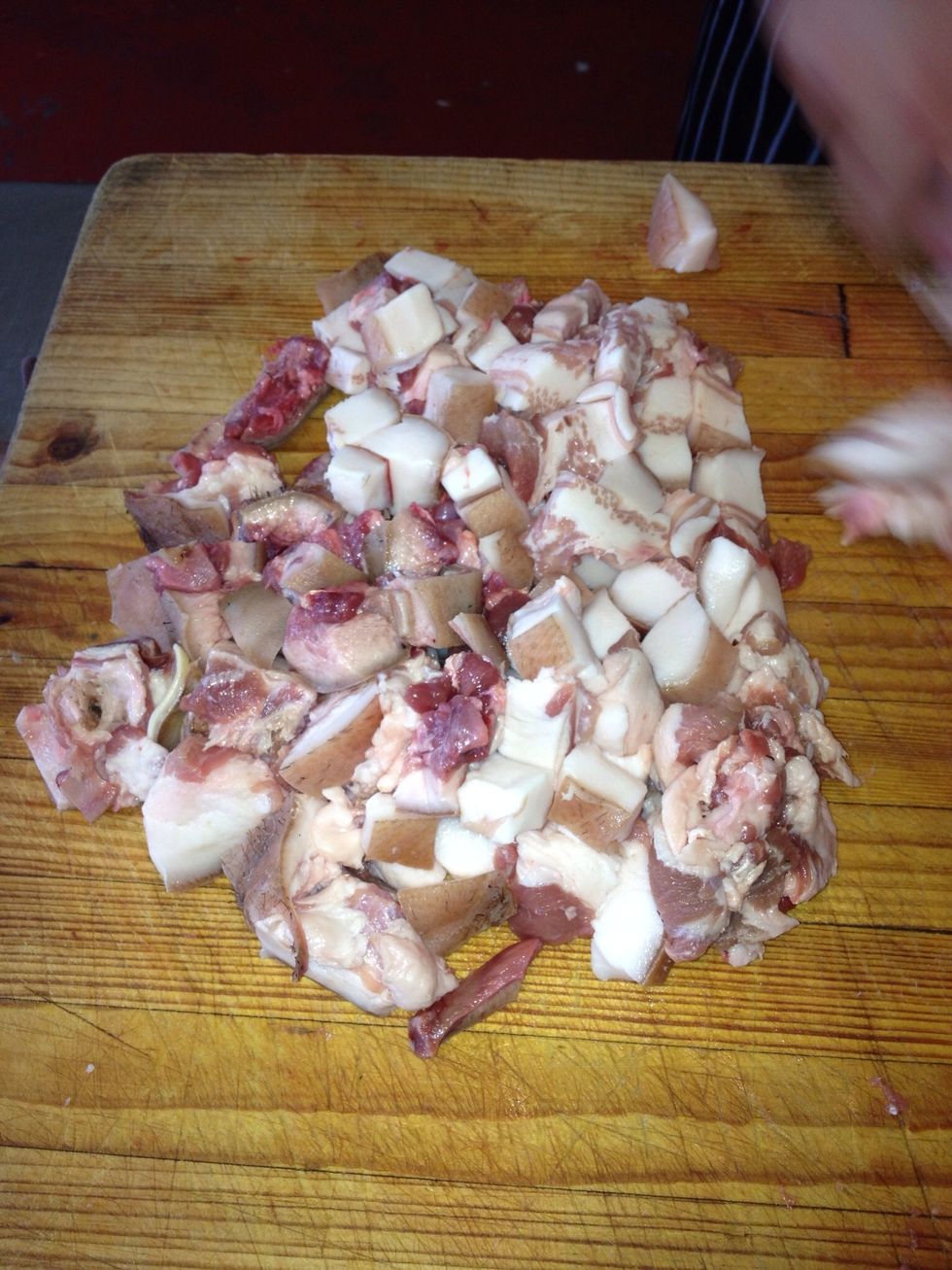 Make sure you keep everything below 5 degrees Celsius.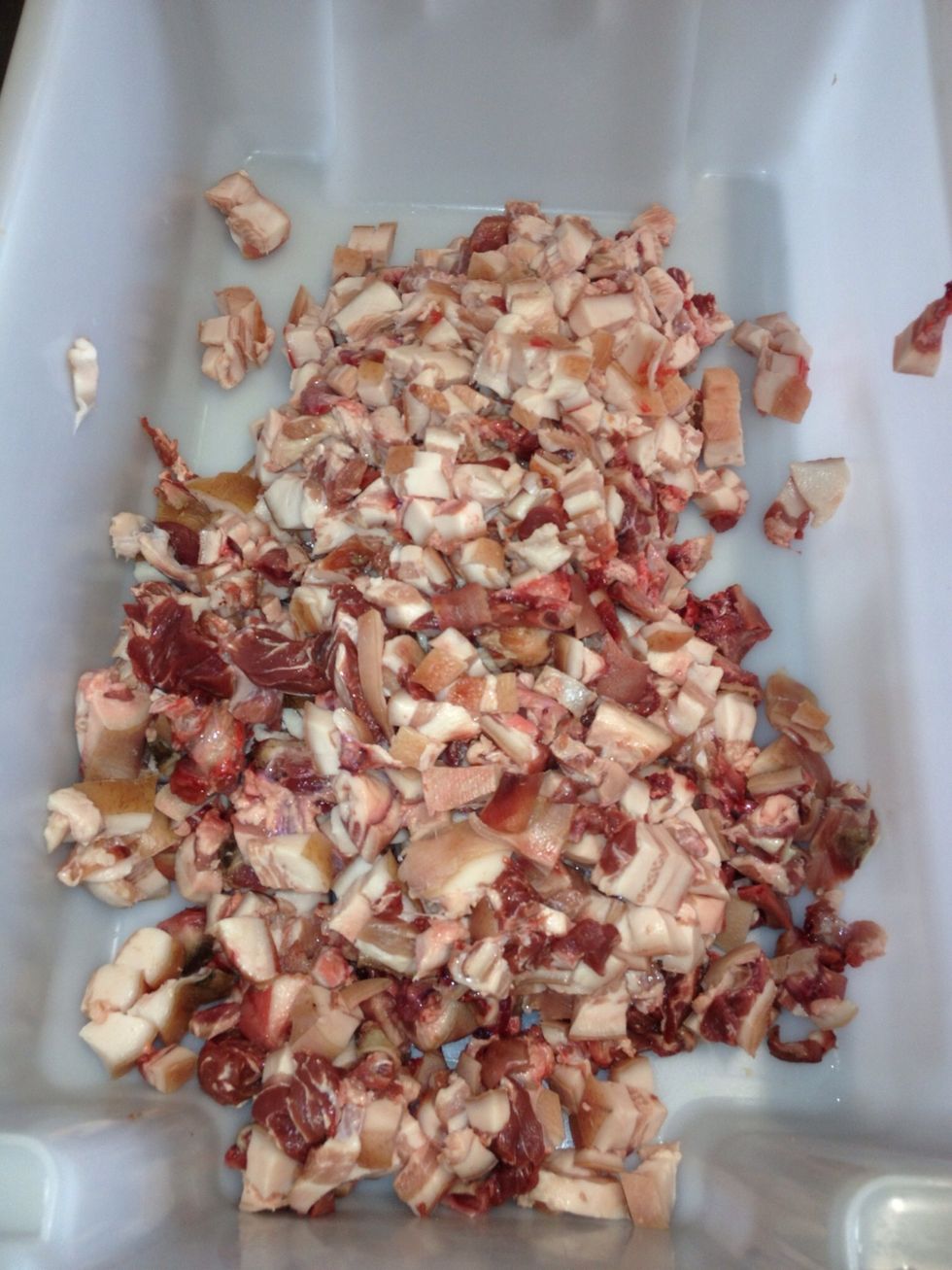 Place the sausage meat in a large, food grade container
Add cinnamon, nutmeg, allspice, orange peel and flat leaf parsley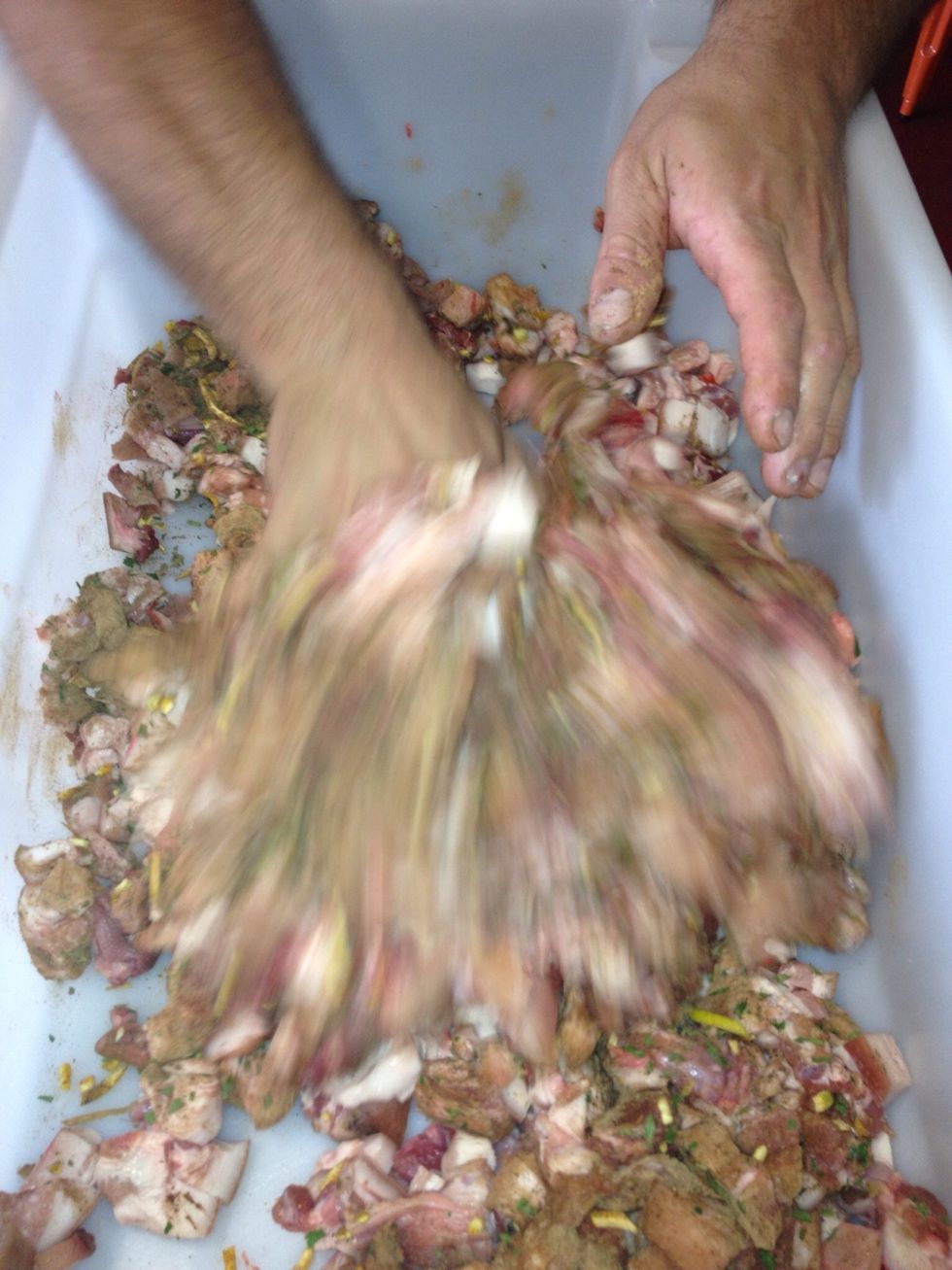 Mix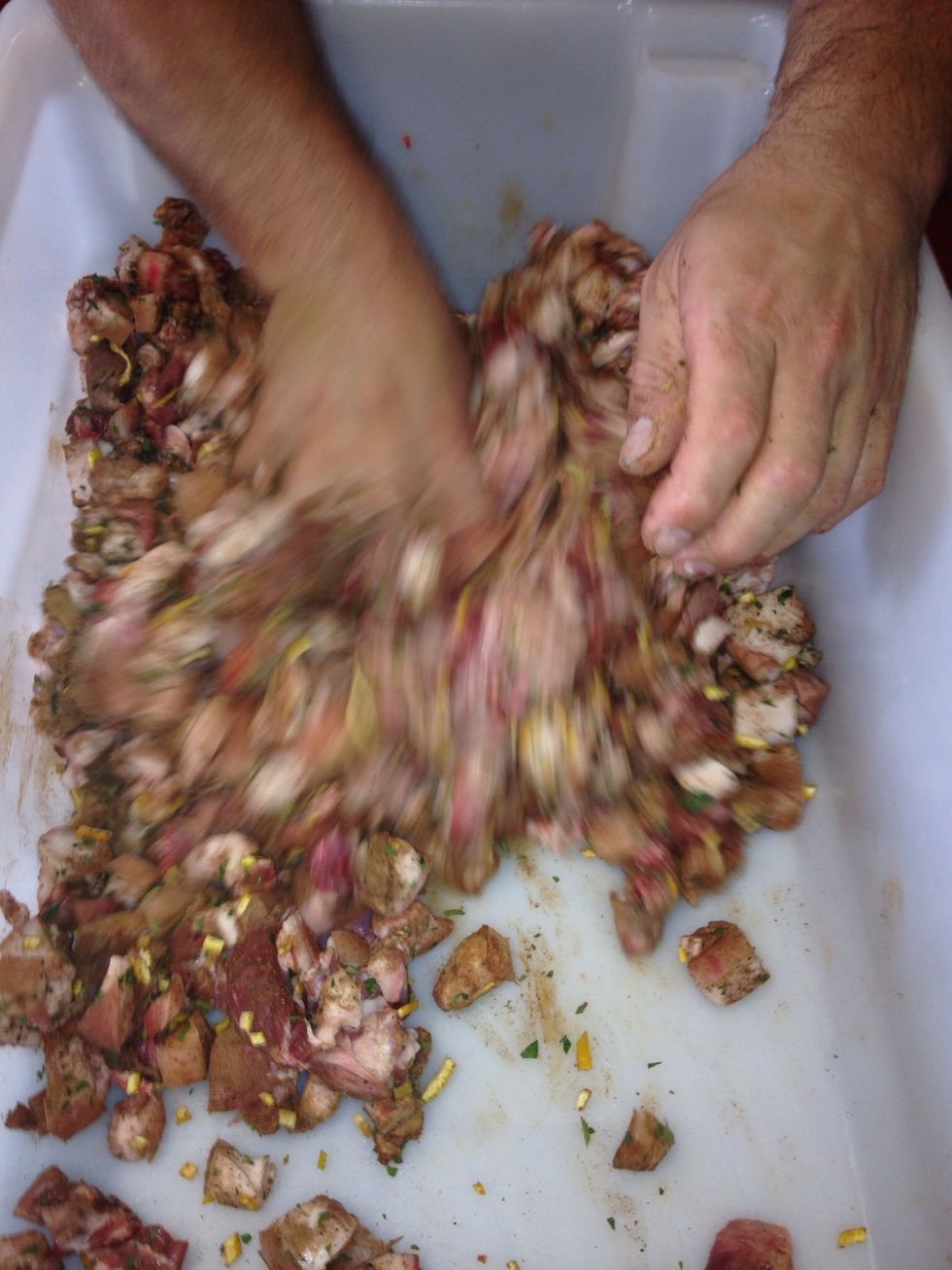 Mix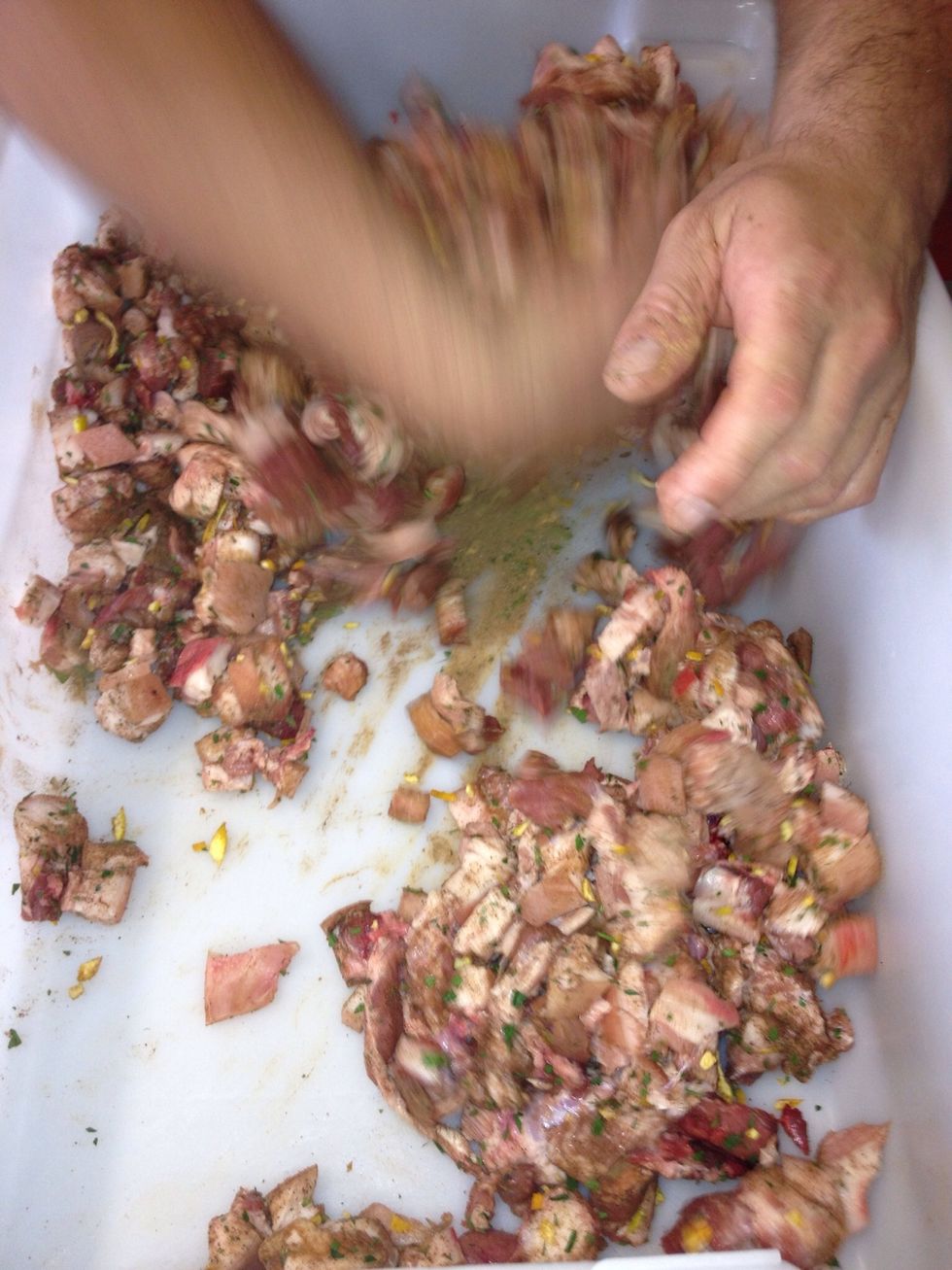 Mix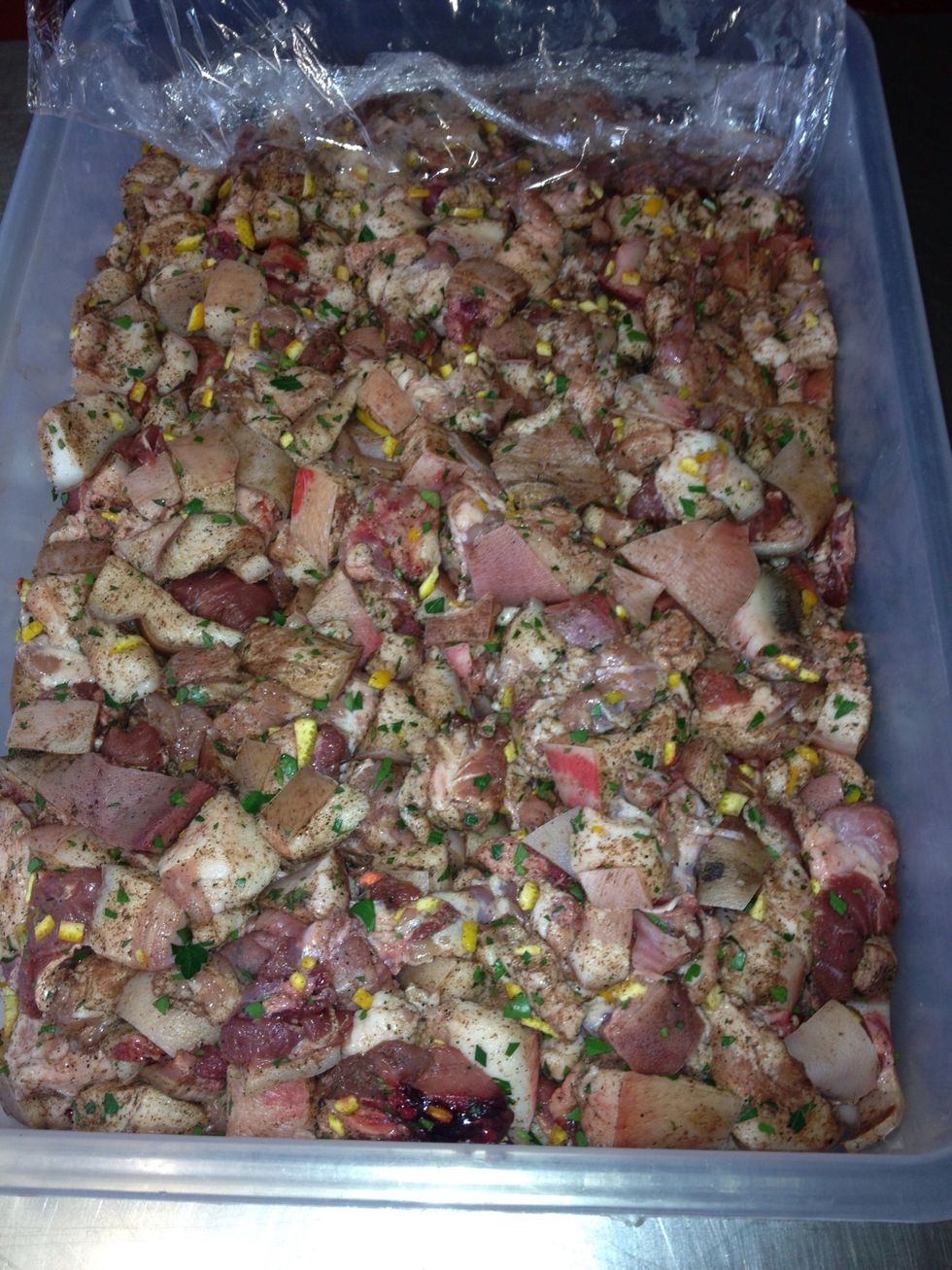 Until everything is evenly coated
After you add all the spices, you need to weigh/scale all the ingredients and add 1.2% salt of the total weight, this recipe required 70grams.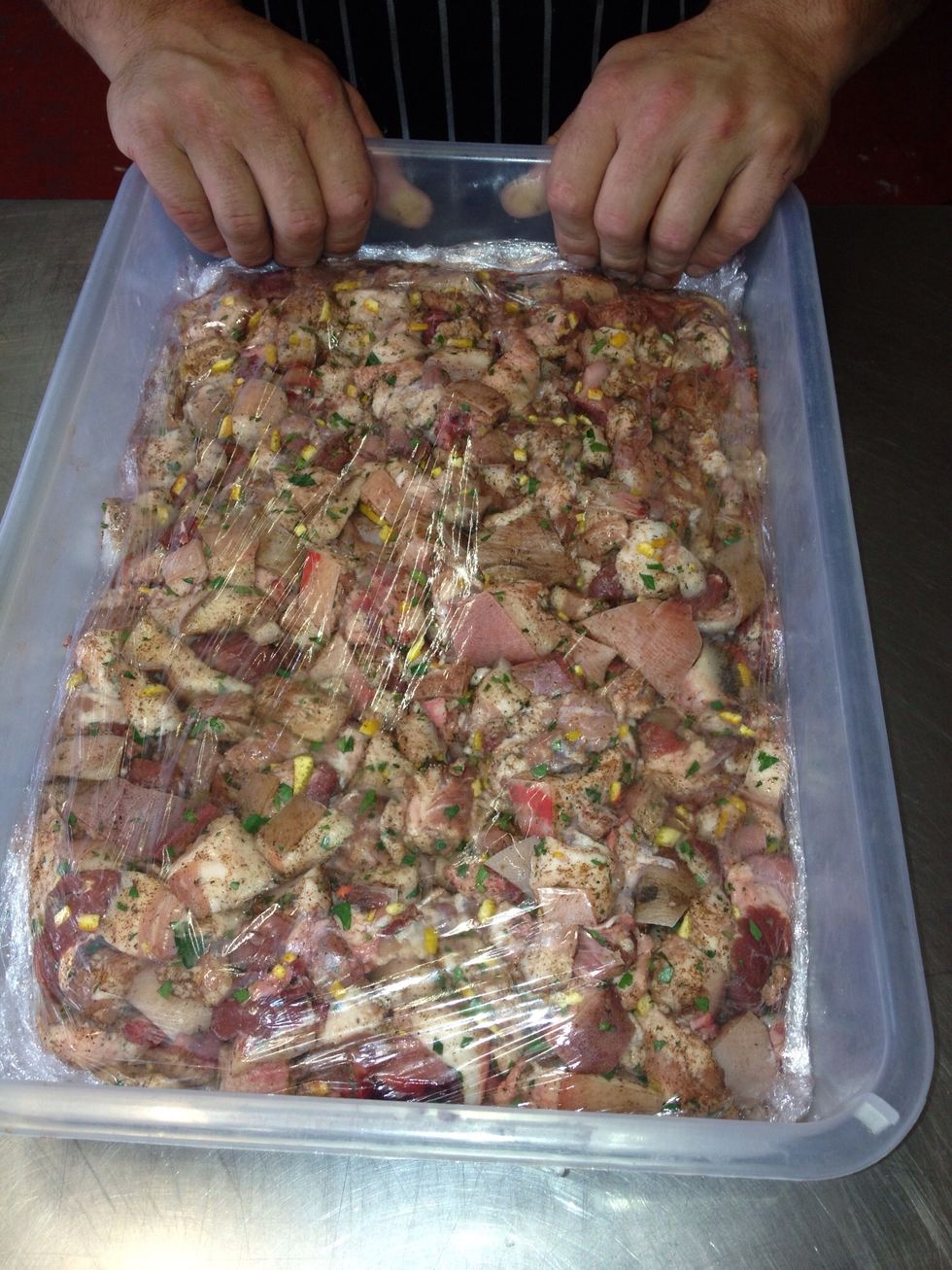 Cover with cling film and marinade for 24 hours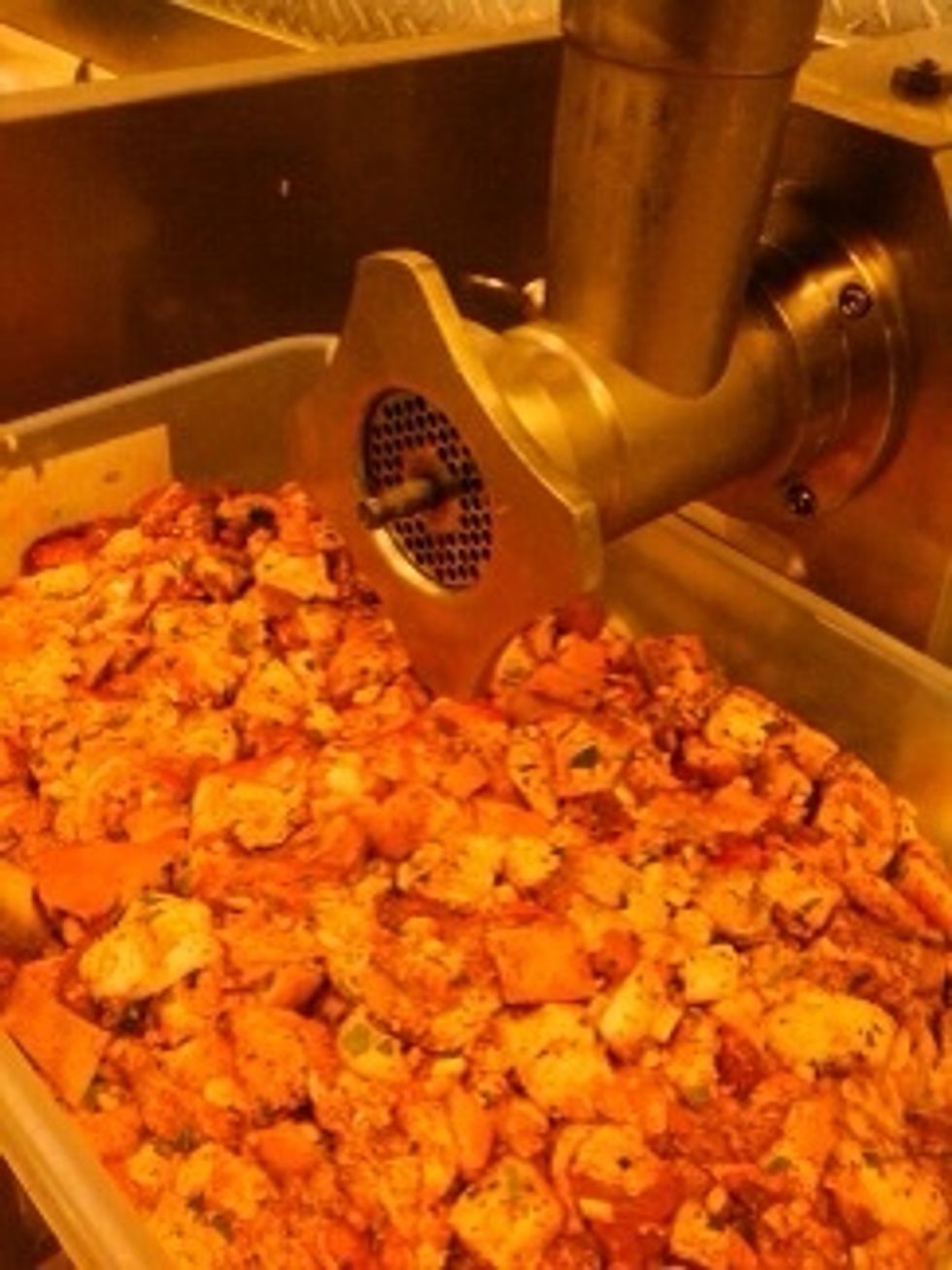 Next day bring to the butchers and mince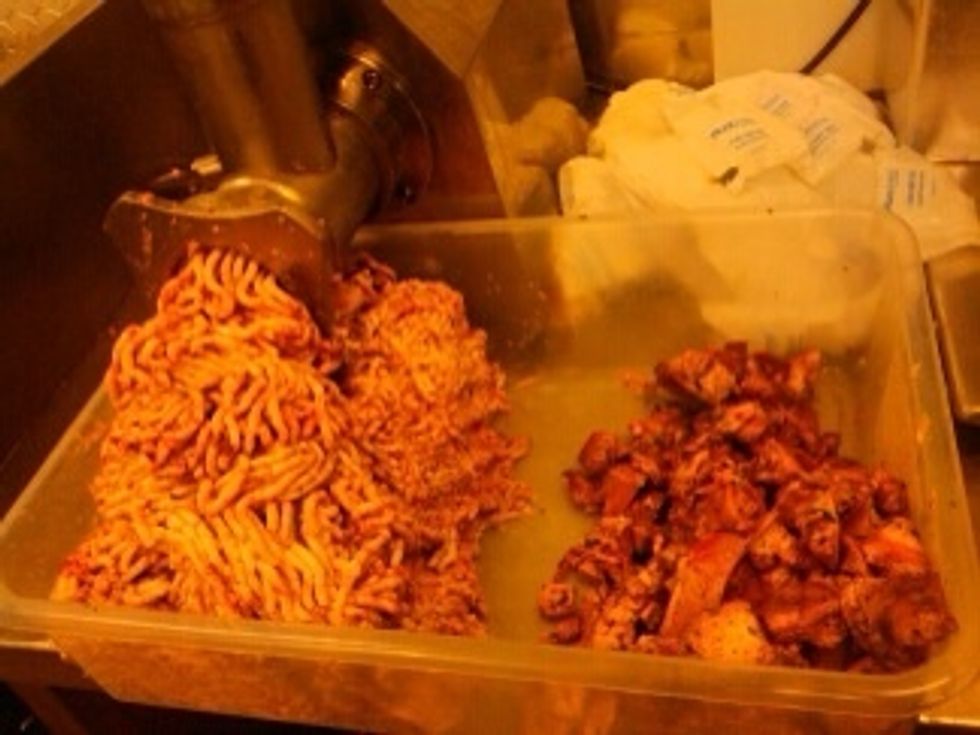 Mince, mince, mince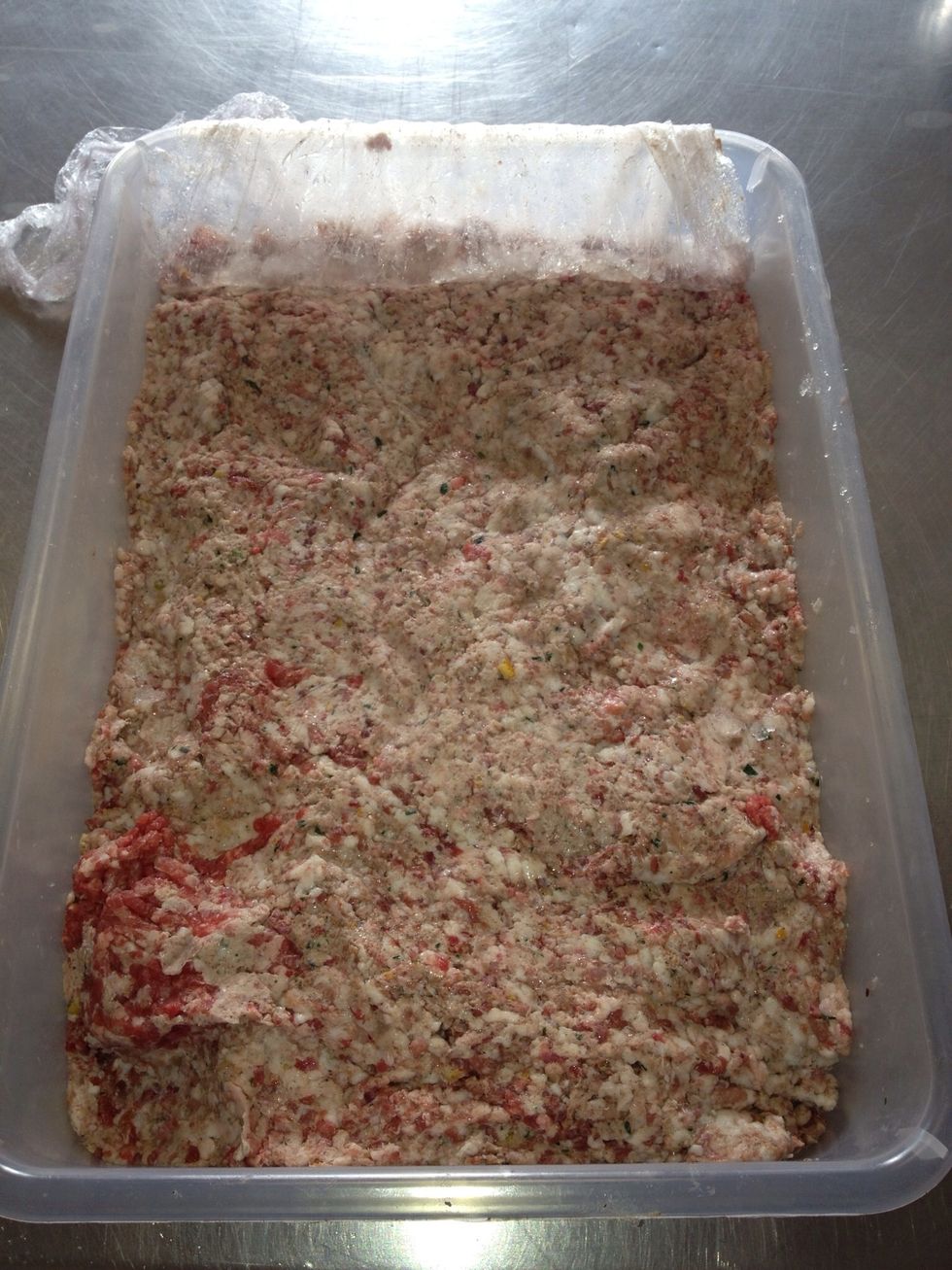 After mincing this is what you should be left with, a very flavoursome pigs head mince!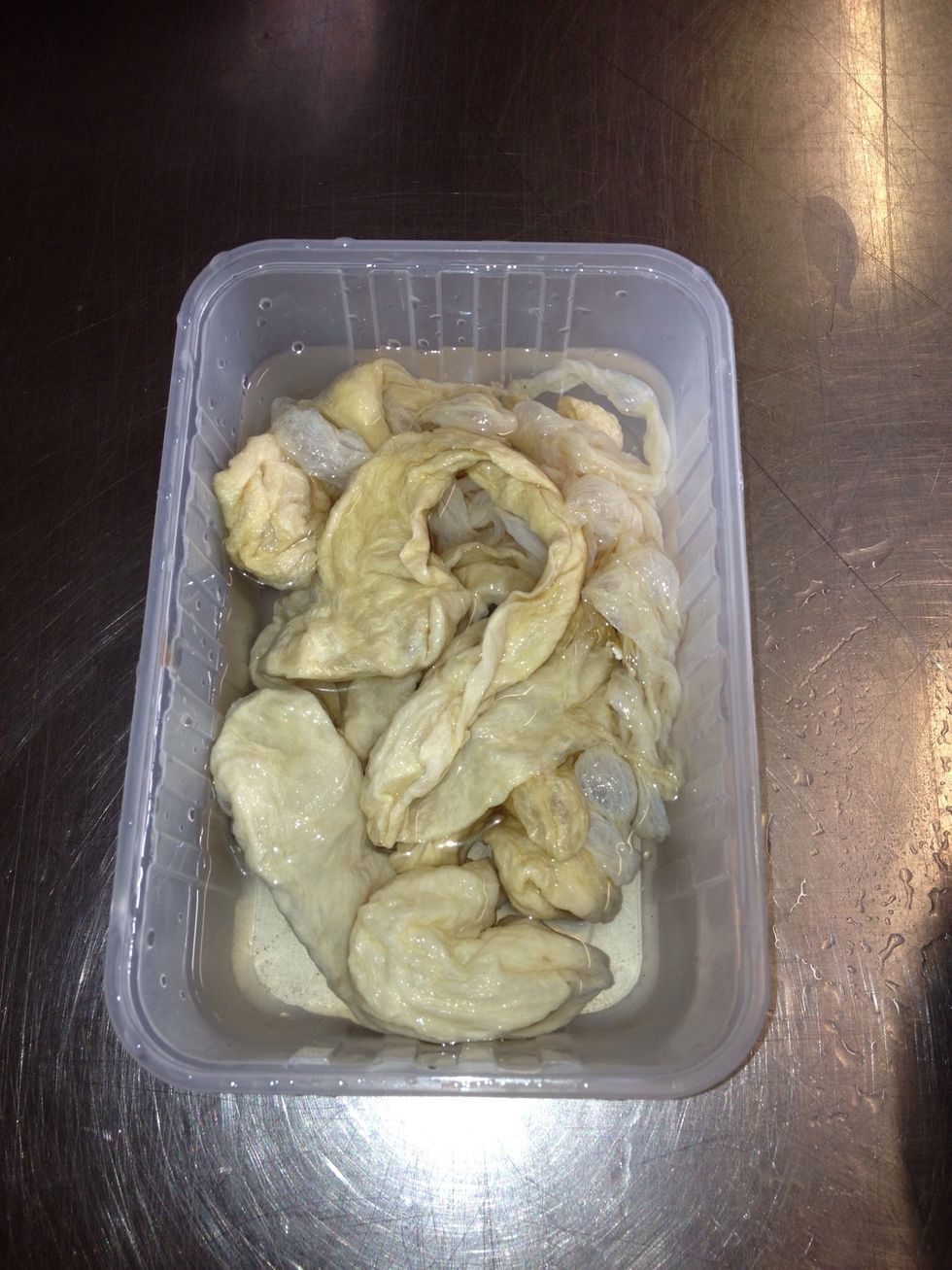 These are bison sausage casing/skins, they normally come dried and you need to rehydrate them in some water. This is what your going to stuff the mince into.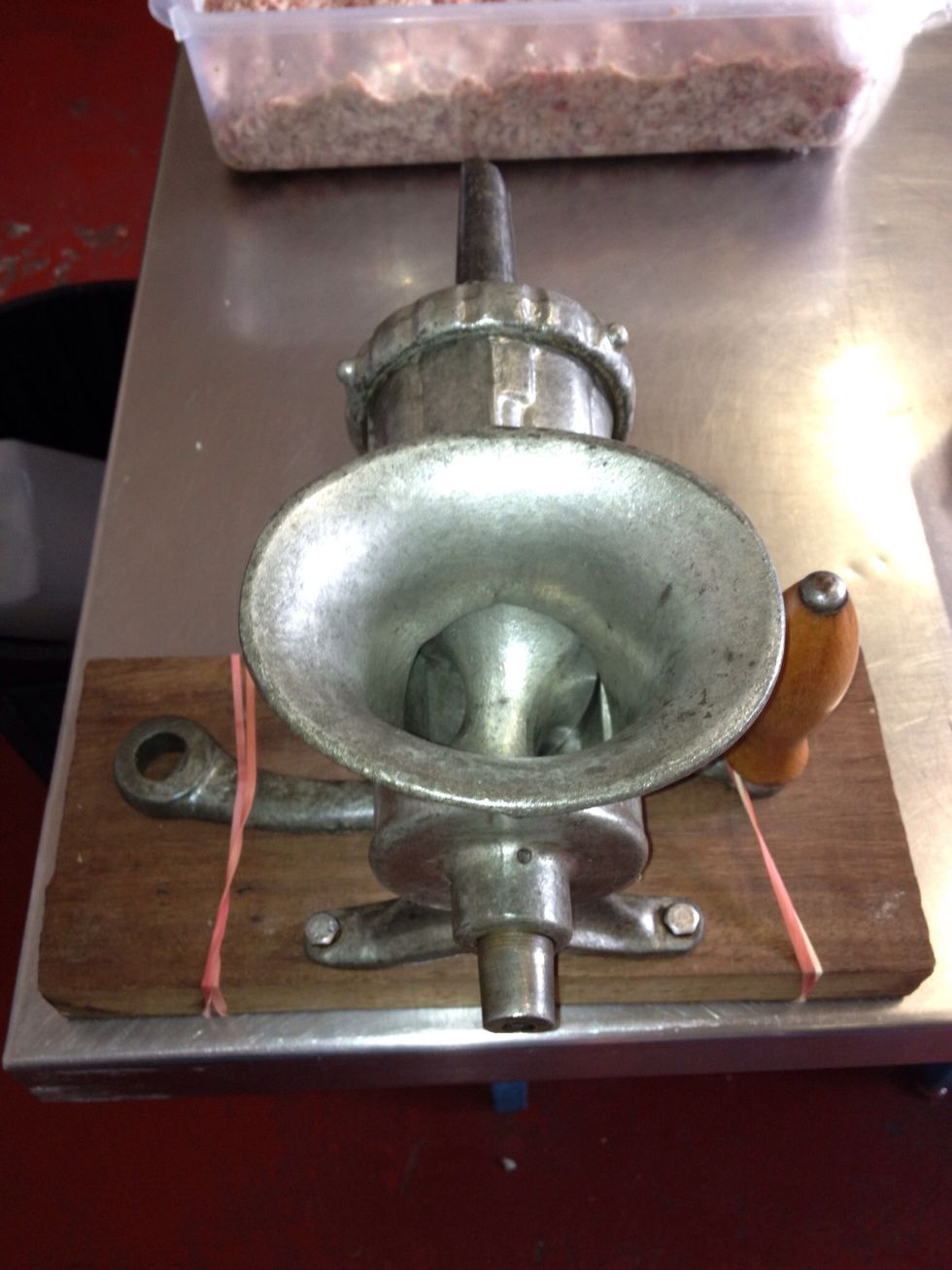 This is a hand sausage stuffer, very cool! Place in freezer the day before so it is super cold. This helps the fat from melting.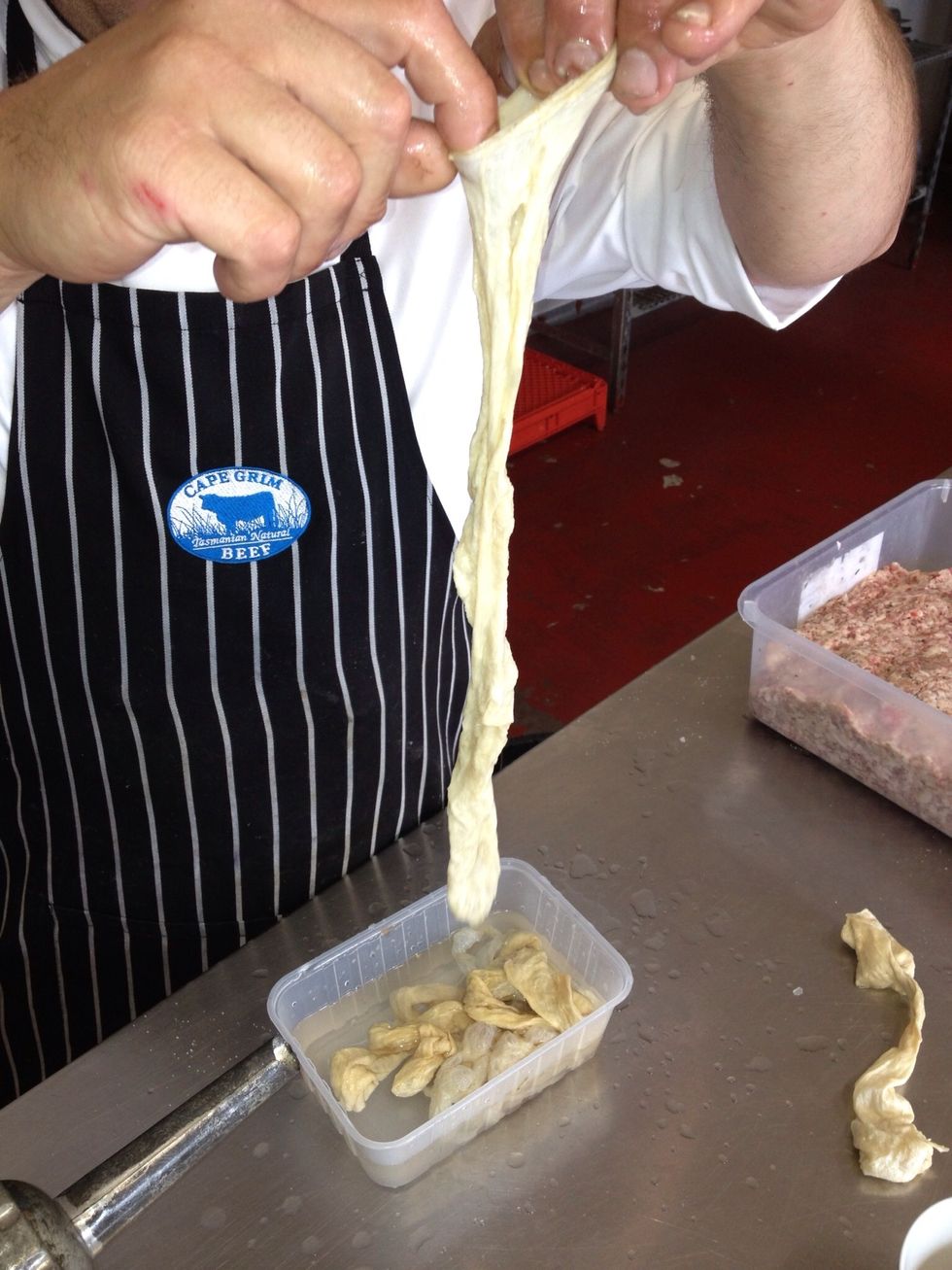 A rehydrated bison skin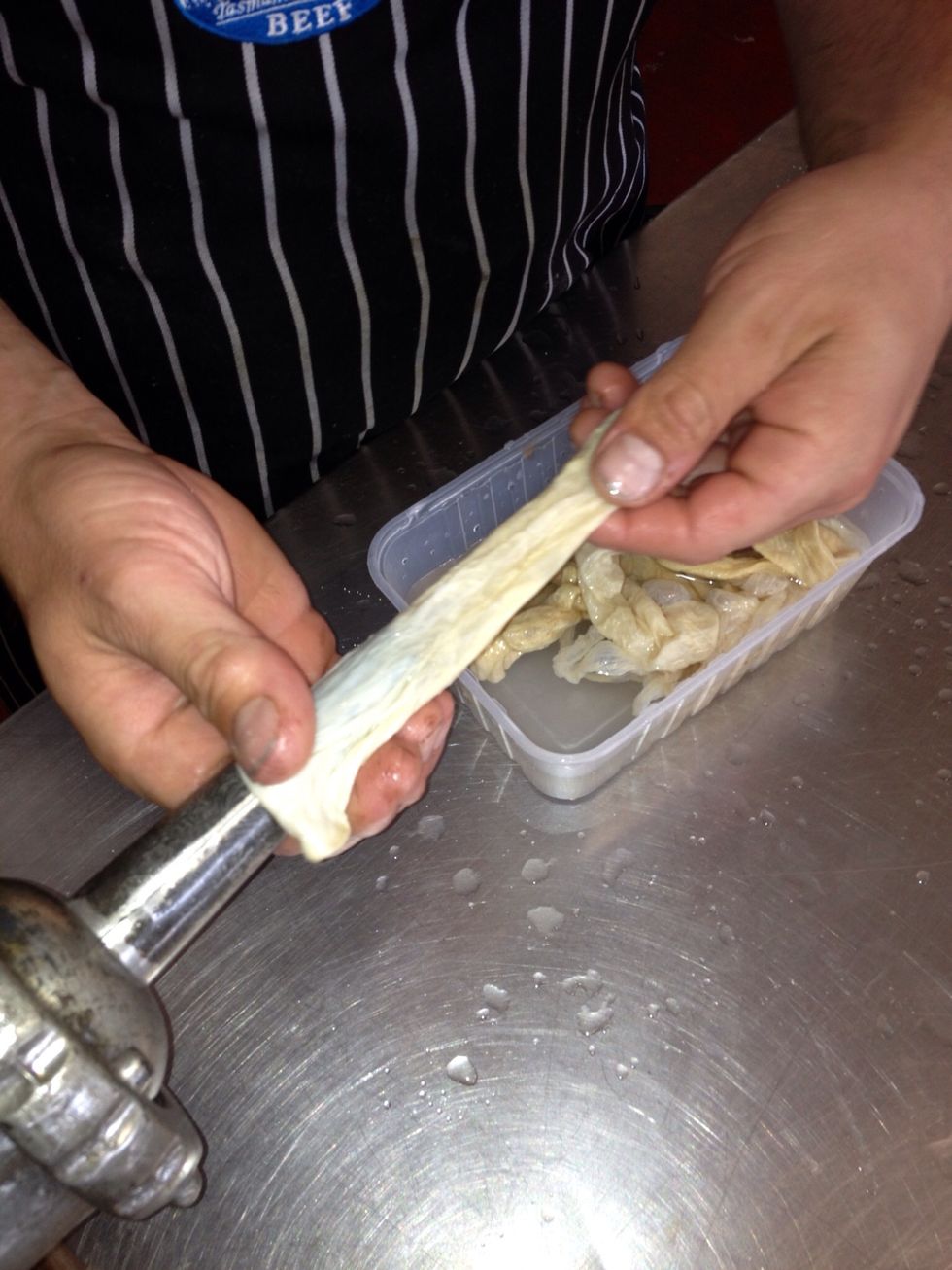 Feed the skin onto the sausage stuffer nozzle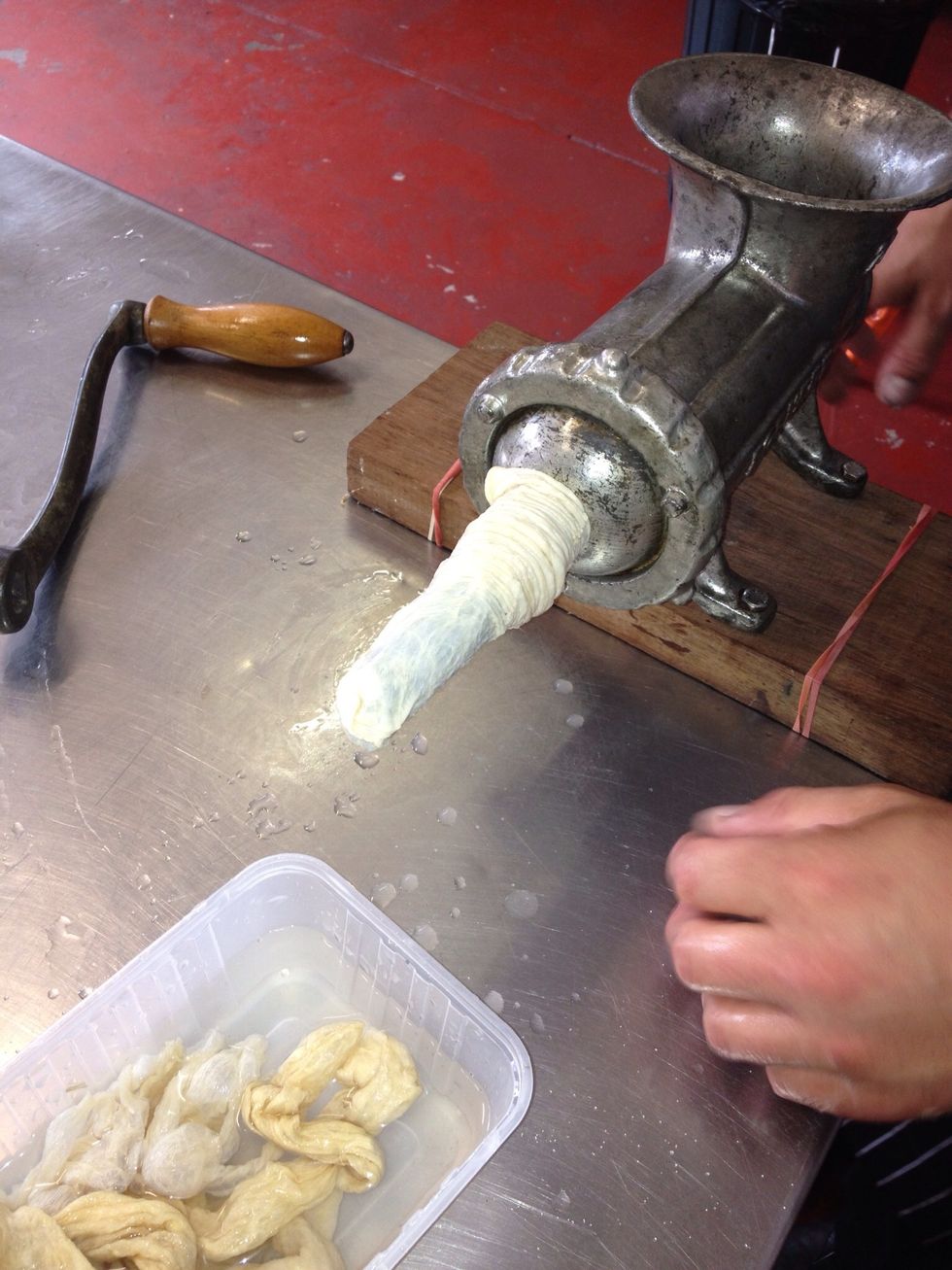 Until it looks like this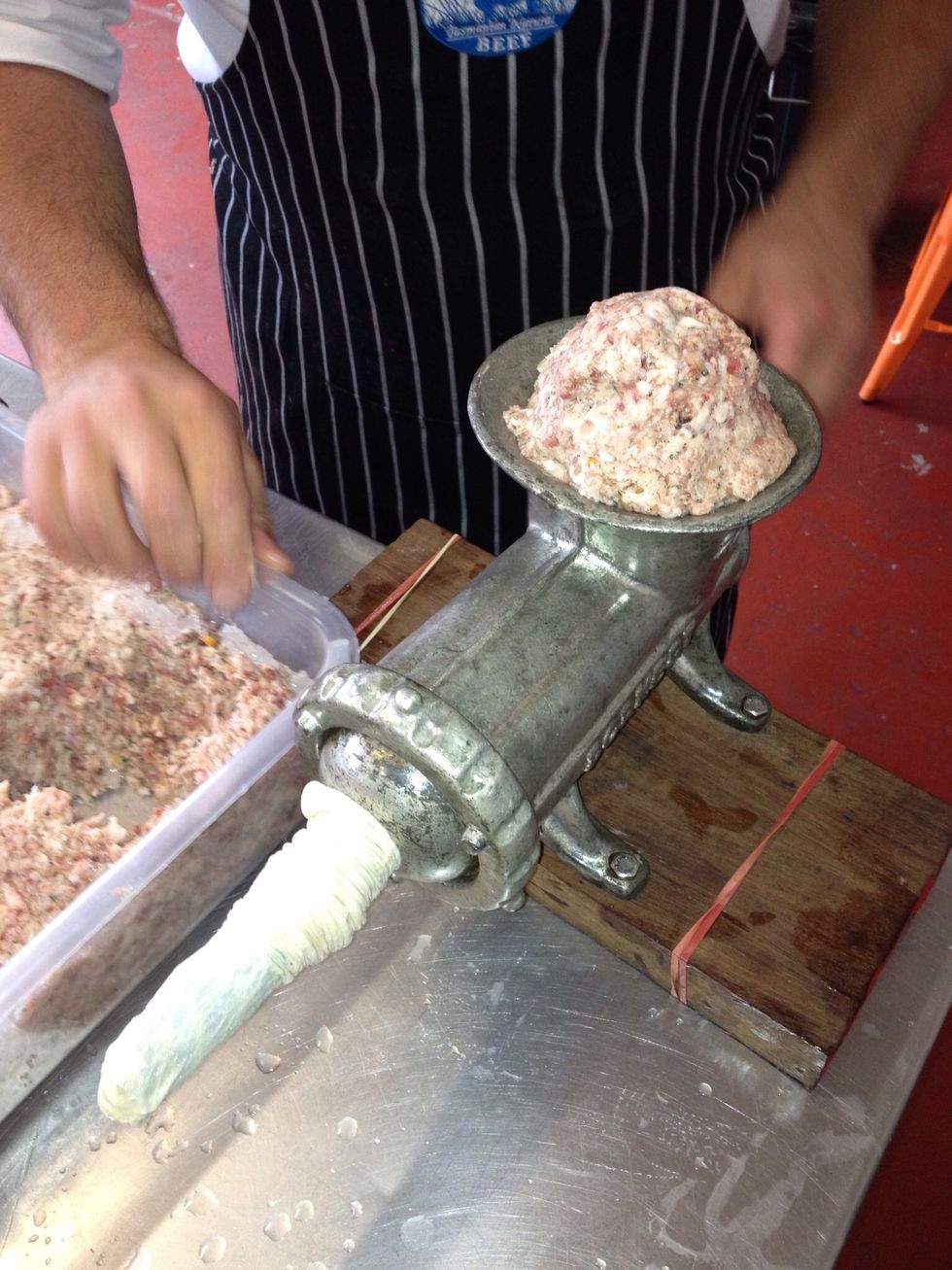 Add the seasoned very very tasty pigs head mince to the chilled sausage stuffer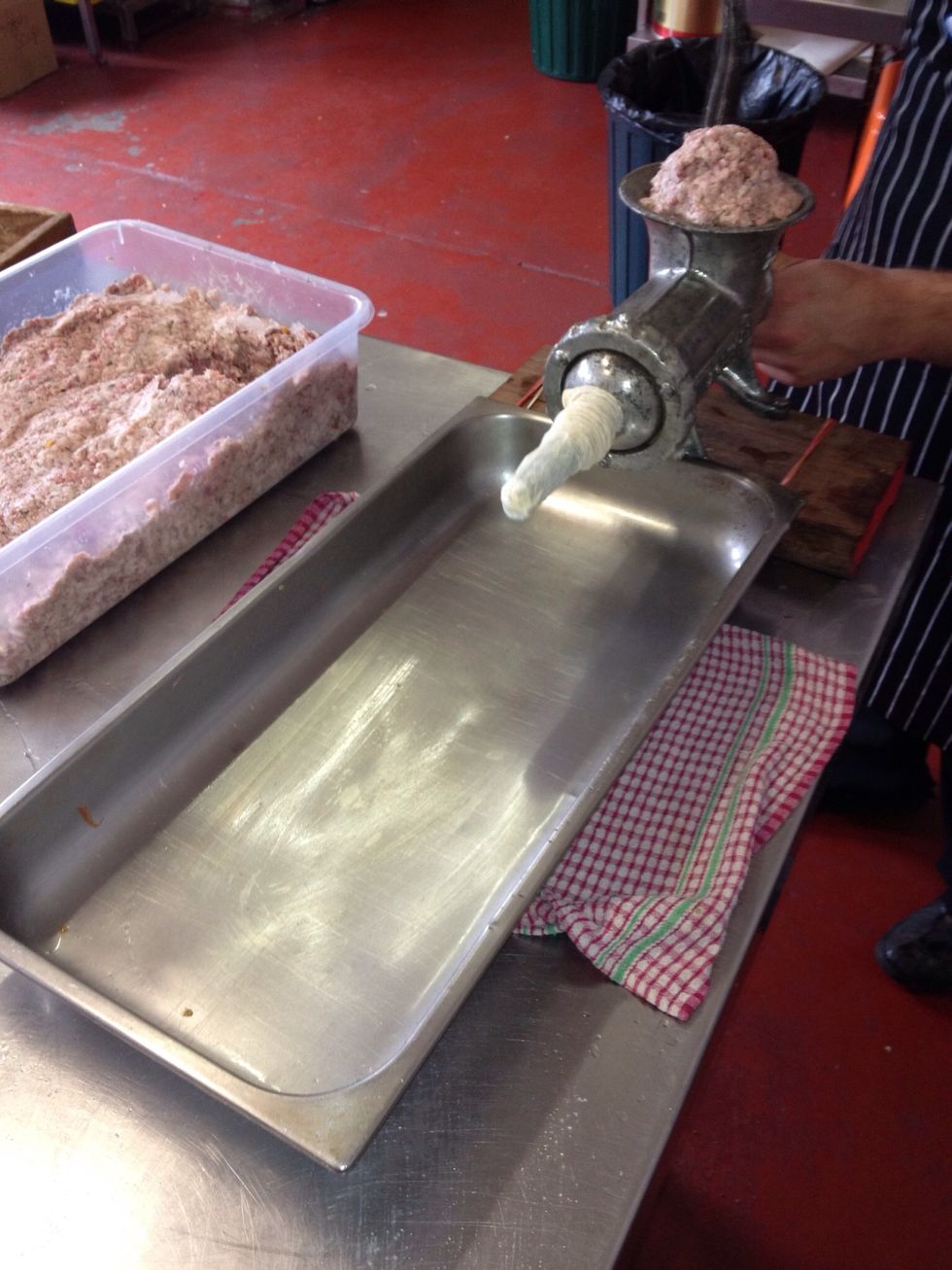 And make sausages!!!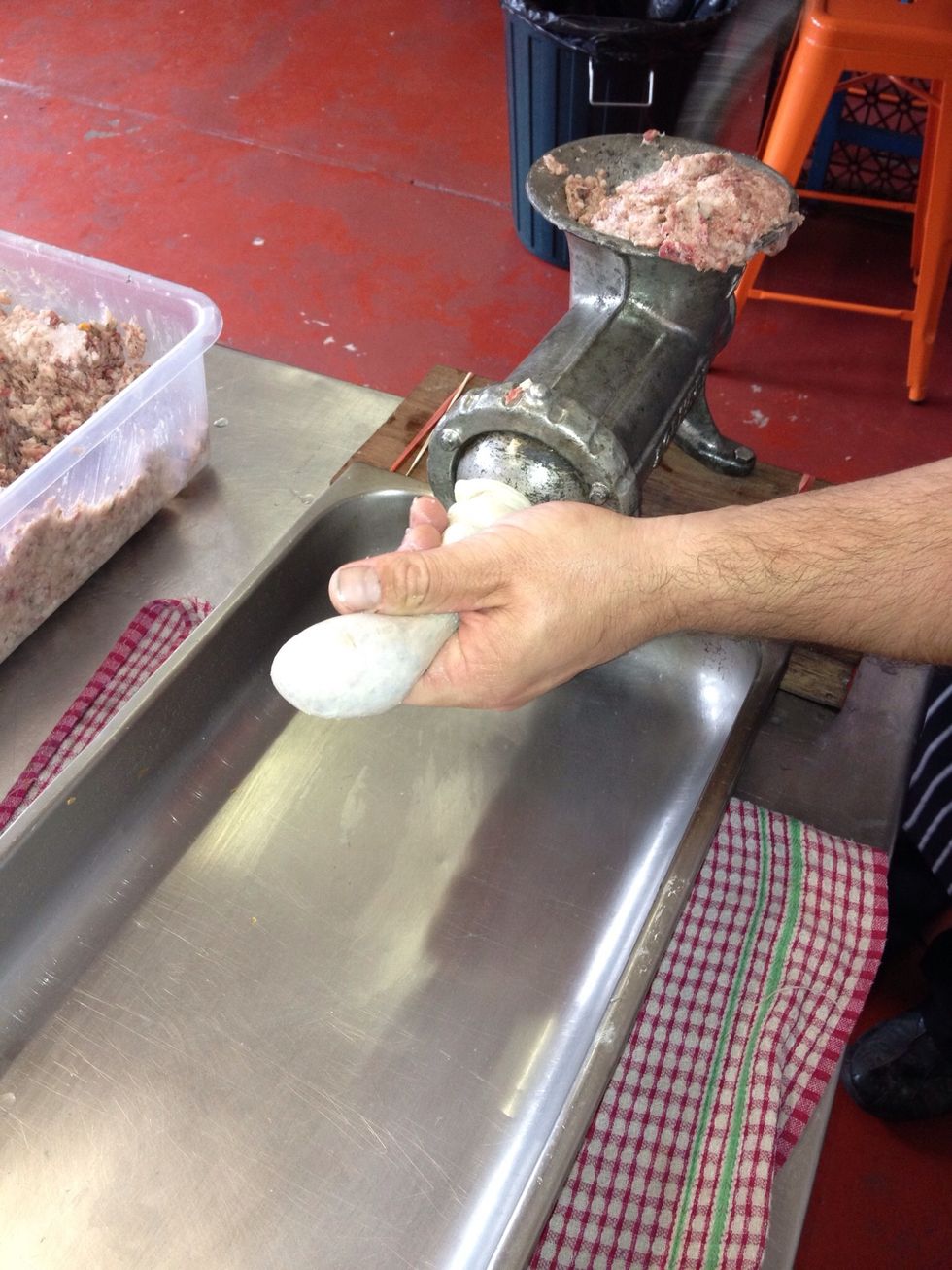 Oh yeah!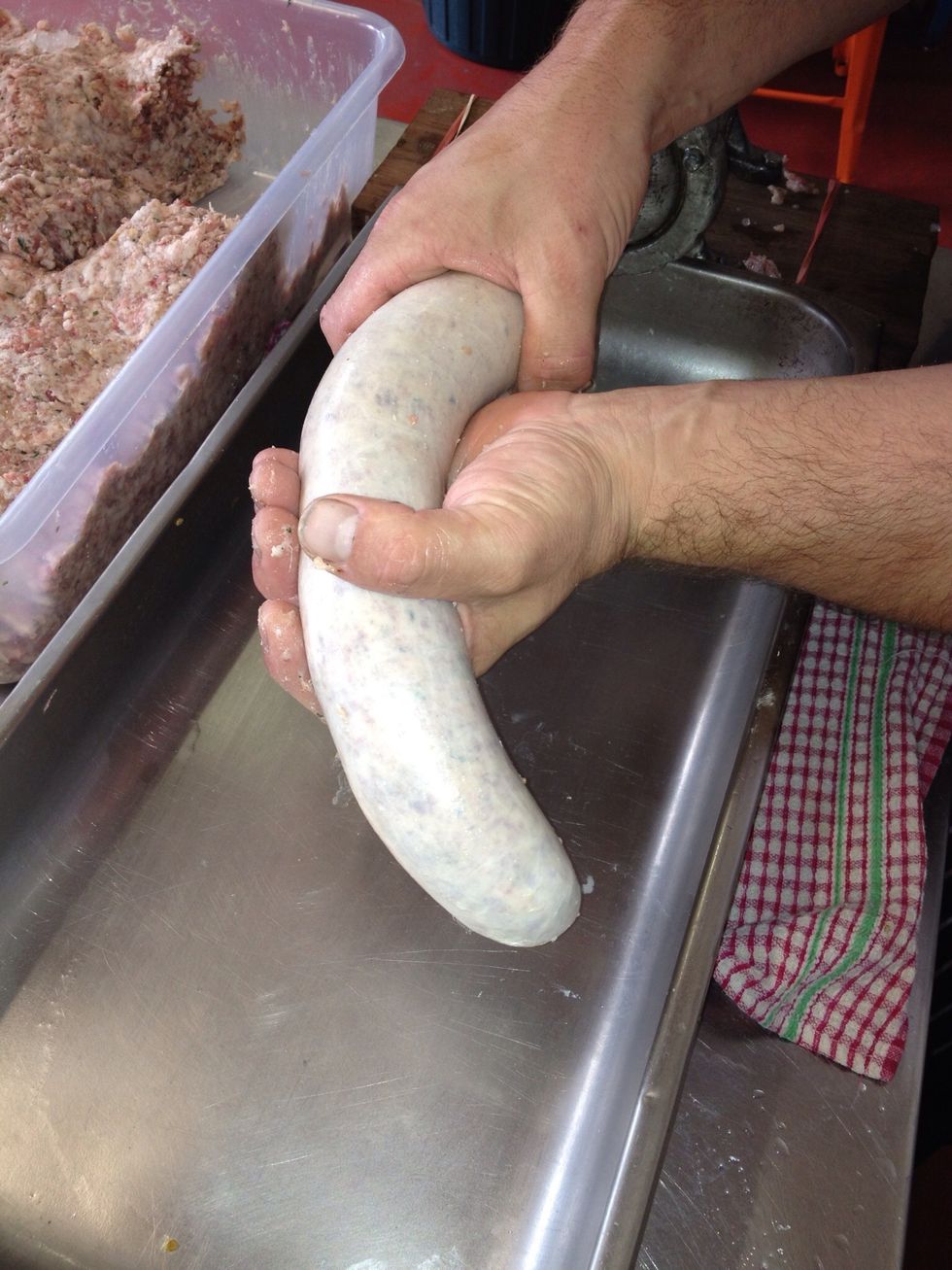 That's what I'm talking about:)
Butchers twine for tying up sausages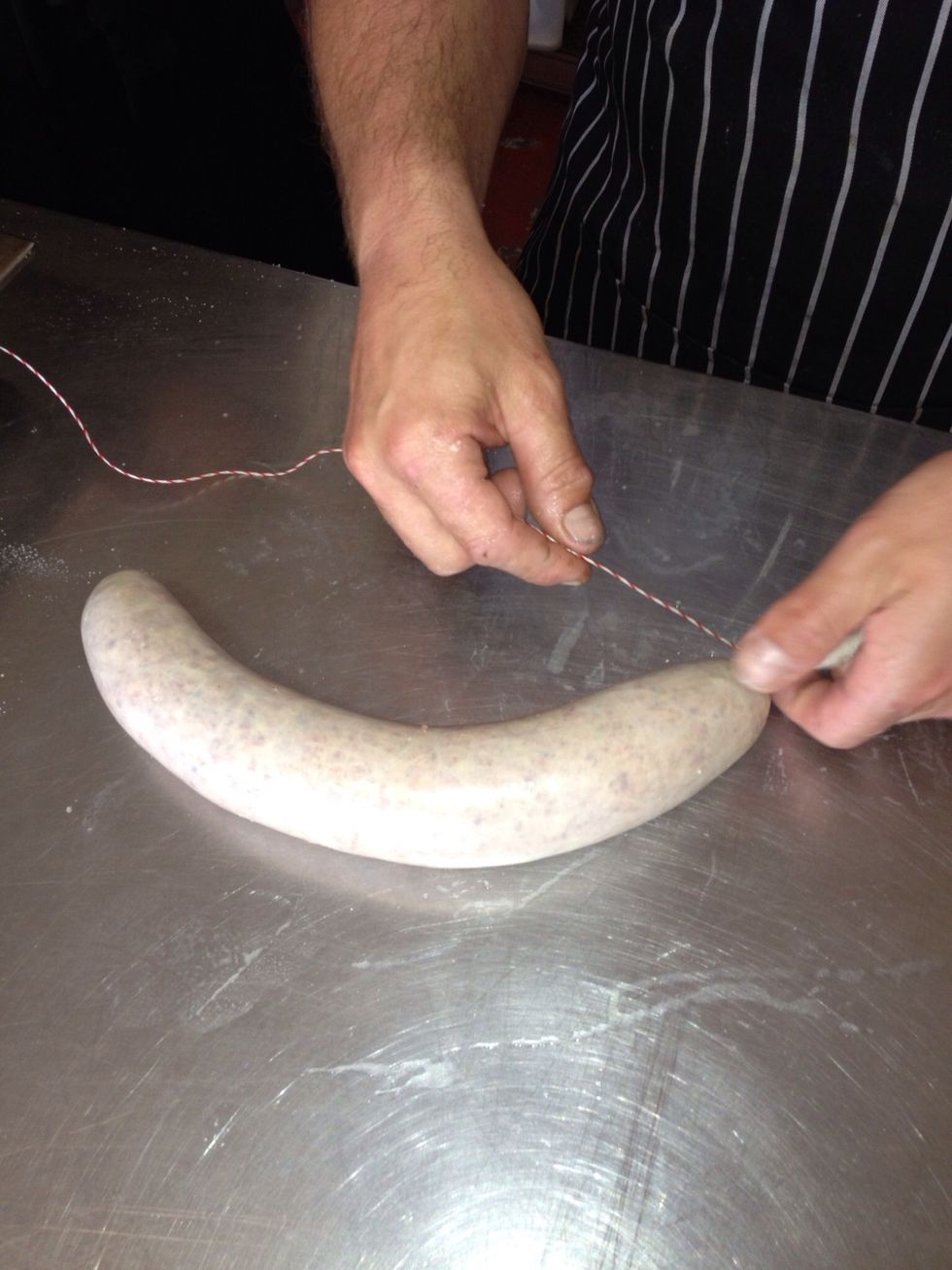 Tie that bad boy up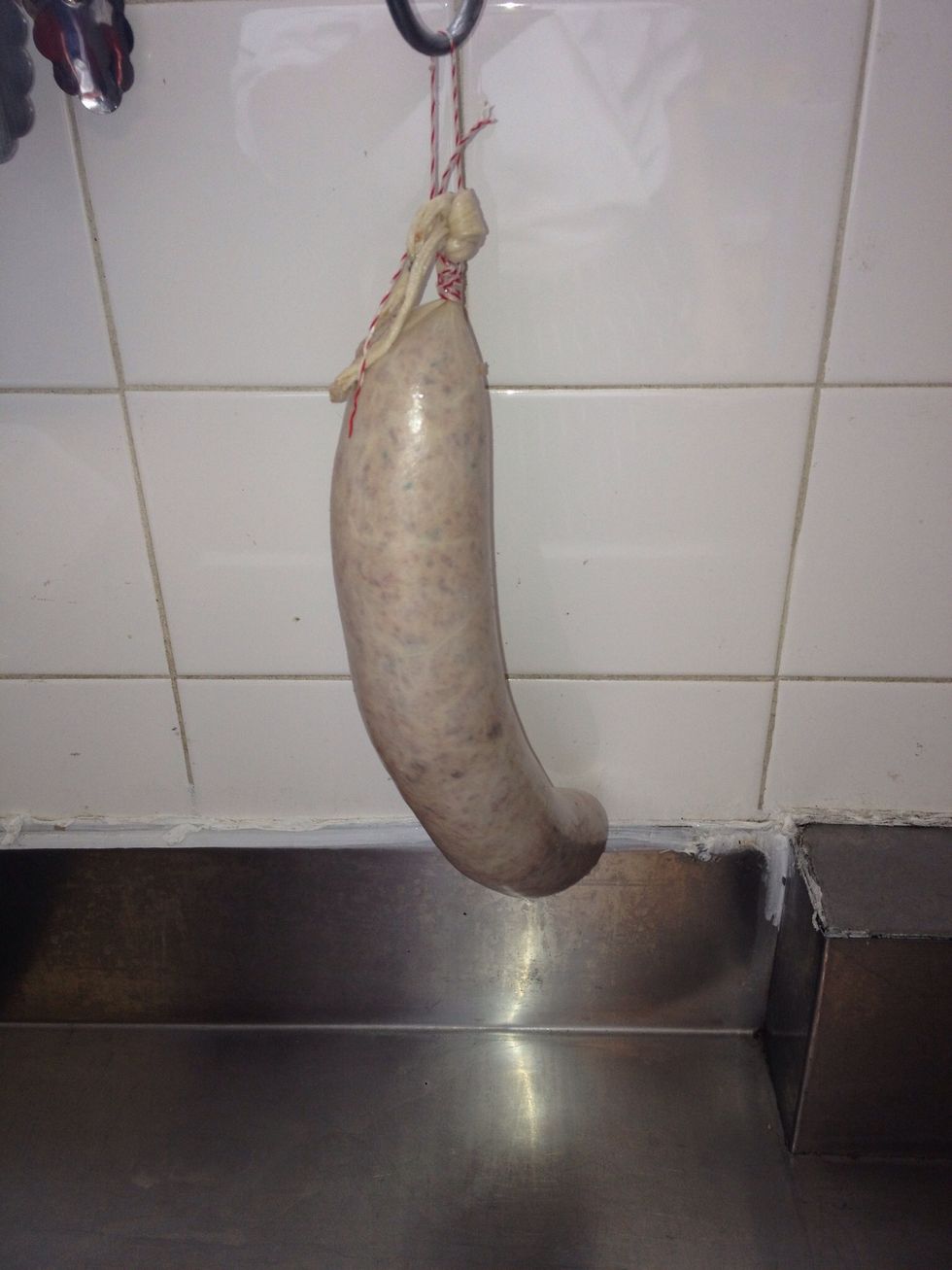 Hang while you make the rest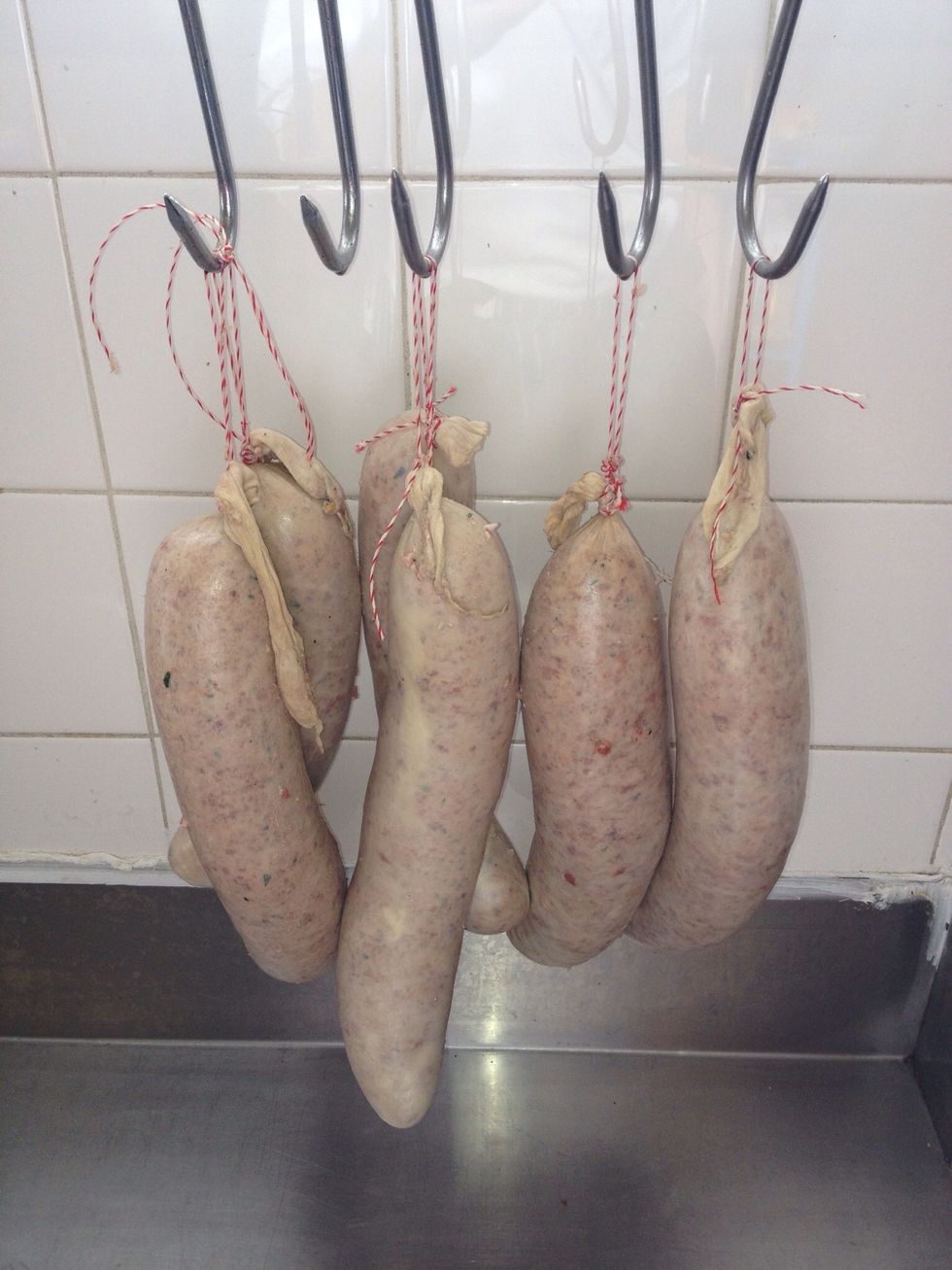 The rest!
Place into a pot of water and super gently poach for 45 minutes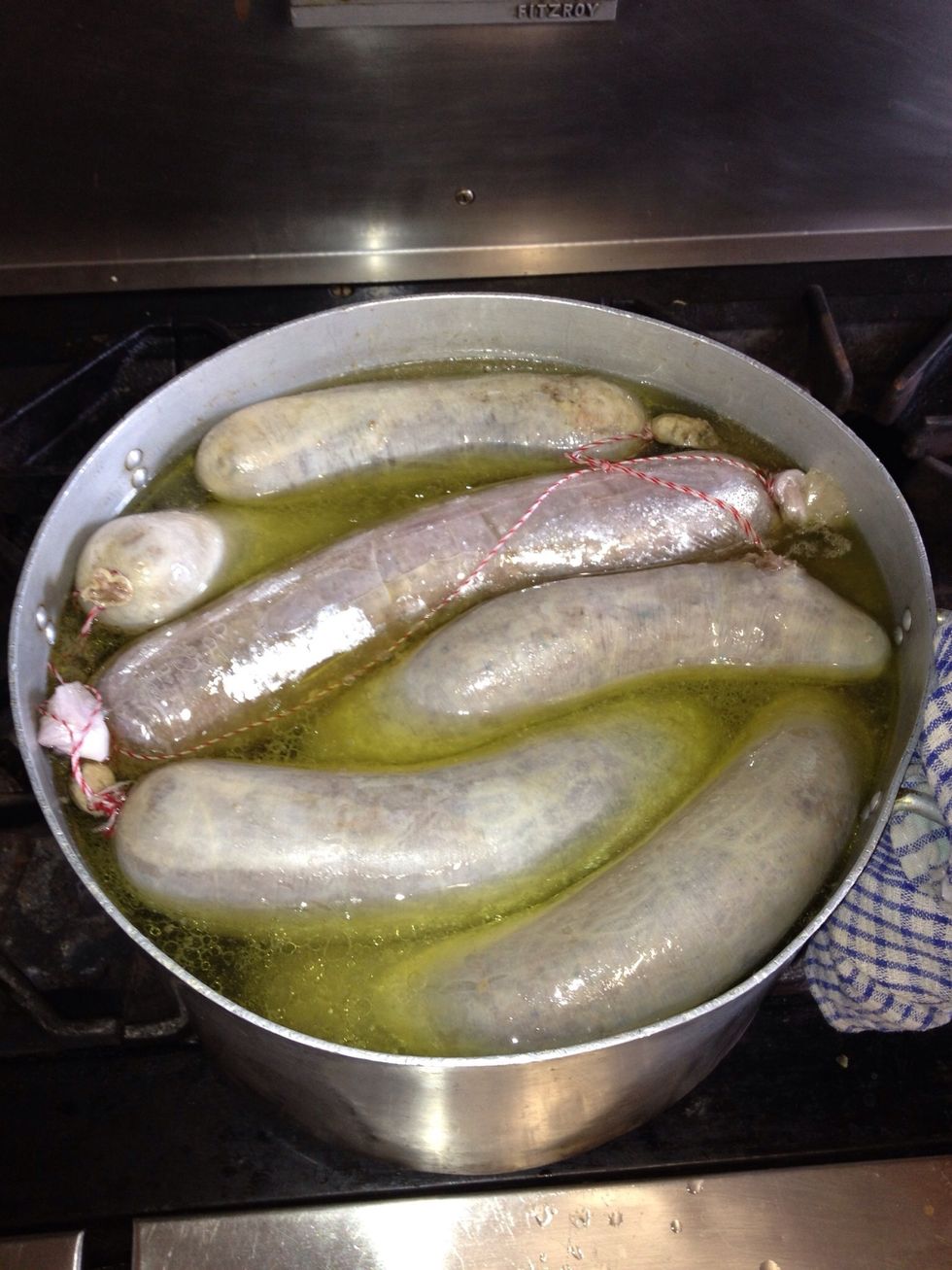 Finish poaching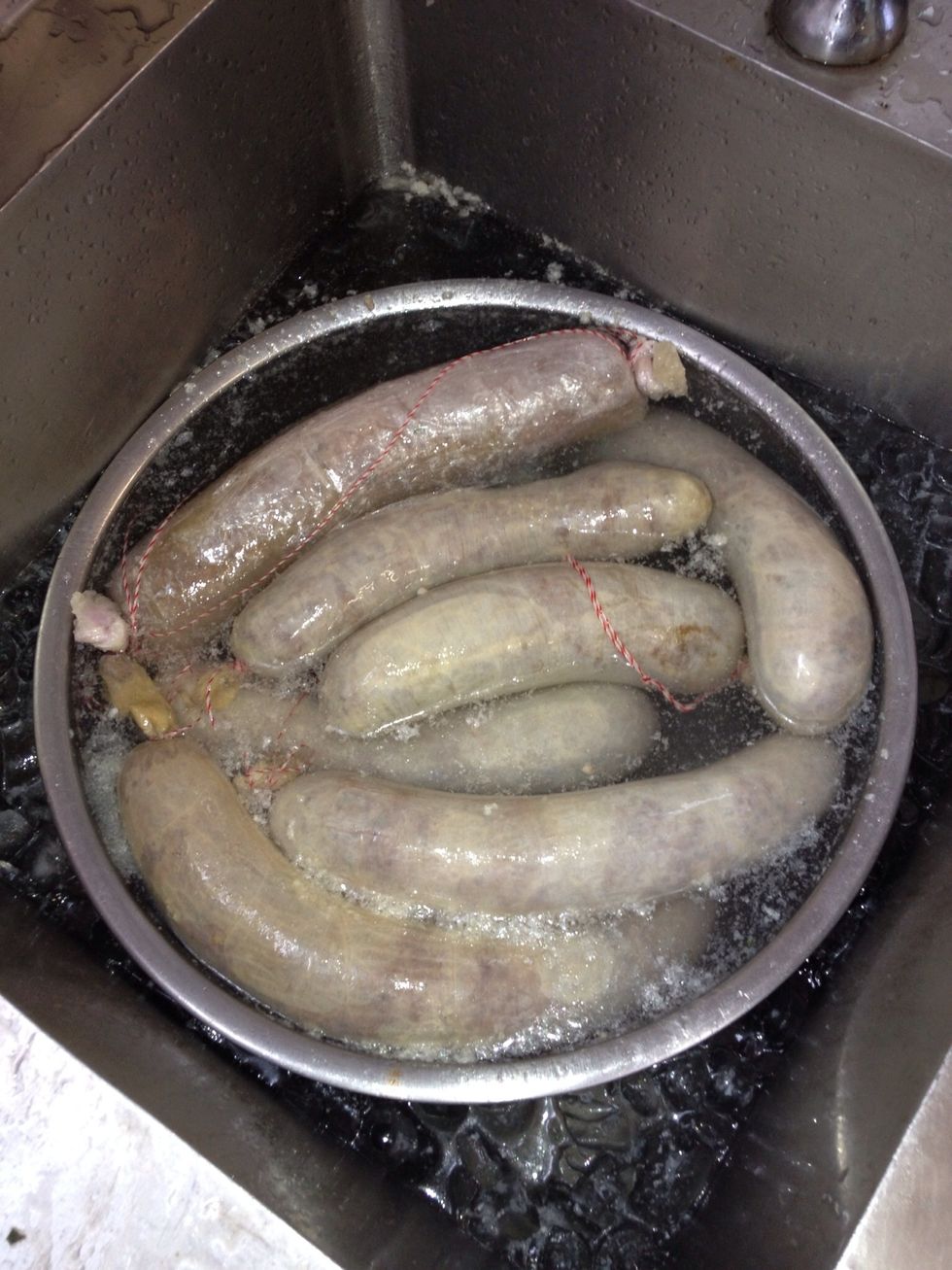 Super rapid chill in a ice bath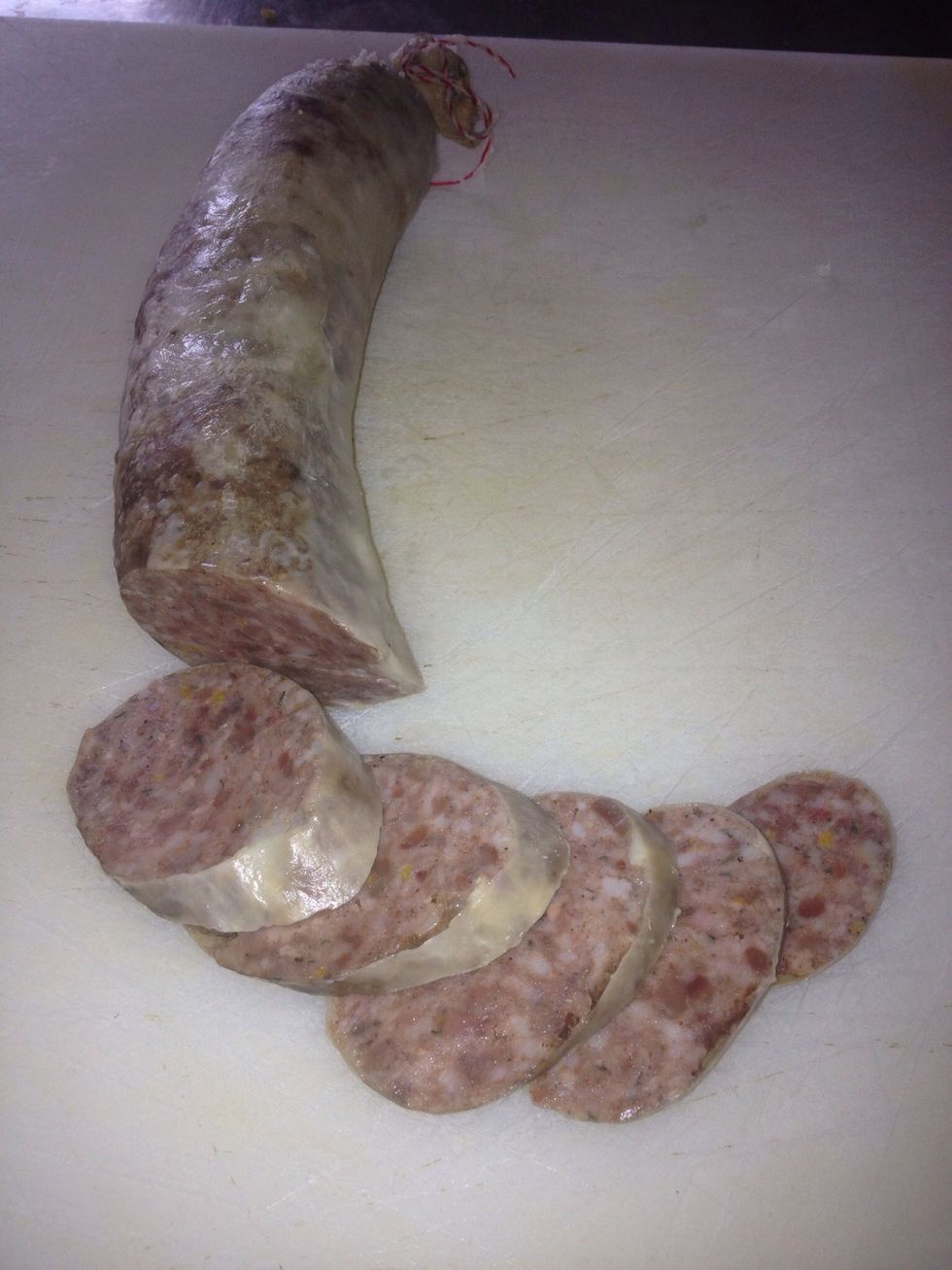 Let set up for 12hours slice and eat. Great cold with pickles and mustard or fried with lentils. Tap on the photo to see a clearer picture!
The Fat, skin and meat from 2 pig's heads
Dried bison sausage skins
Orange peel
Cinnamon Powder
Nutmeg powder
Allspice powder
1.2% salt
Butcher's Twine
Flat leaf parsley
Jon Bussell
Jon is a Professional chef of 20 years, still loves the sizzle of the pan and teaching others. Happy Cooking?