We will be using 30 corks to make this flower pot. First, attach 2 corks laying on their sides next to each other onto the cardboard. Stack 2 more layers on top of that.
Use 2 corks to make a boarder (1 on each side standing upright). Then, cut 1 in half and glue that on top of the ones standing upright.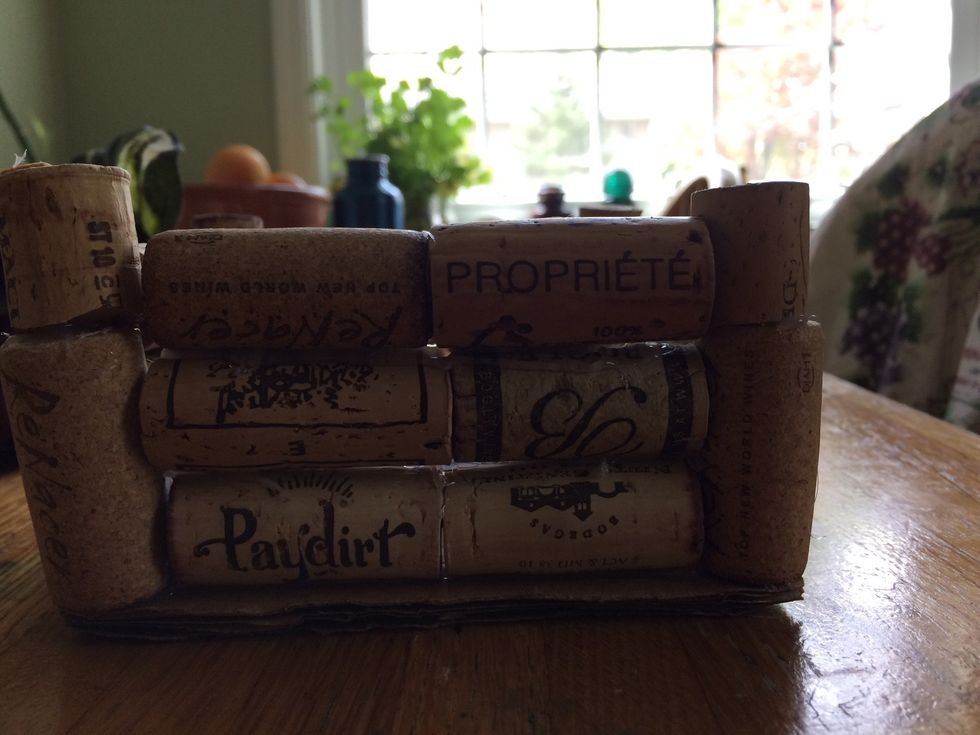 It should look like this now.
Cut the cardboard to size and put the plants in there-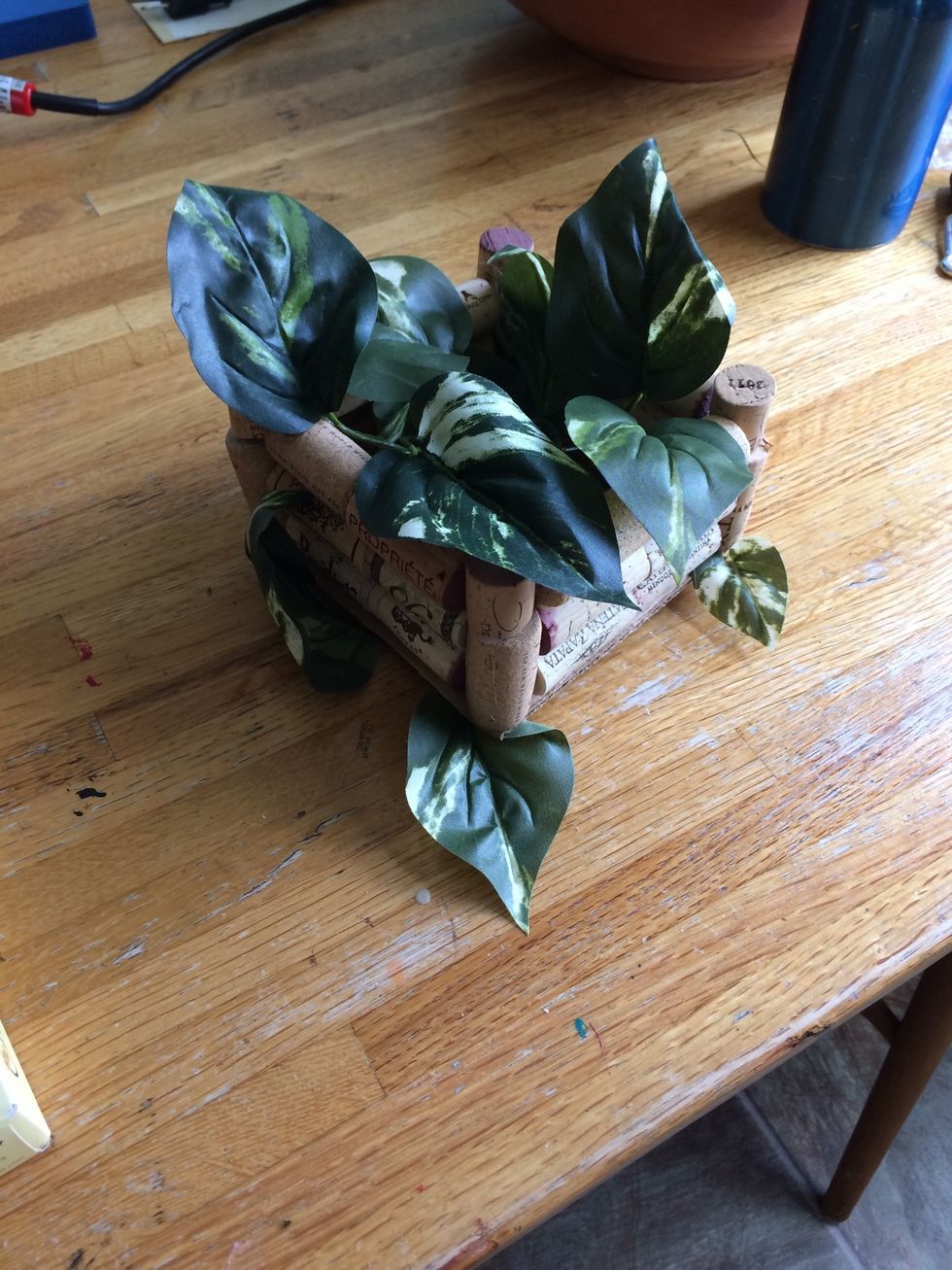 Planter-
I used fake plants because I didn't want to cardboard to rot, but you may find a glass just the size to fit in it. If you do, feel free to use real plants. Enjoy!
It dost just have to be a plant holder though-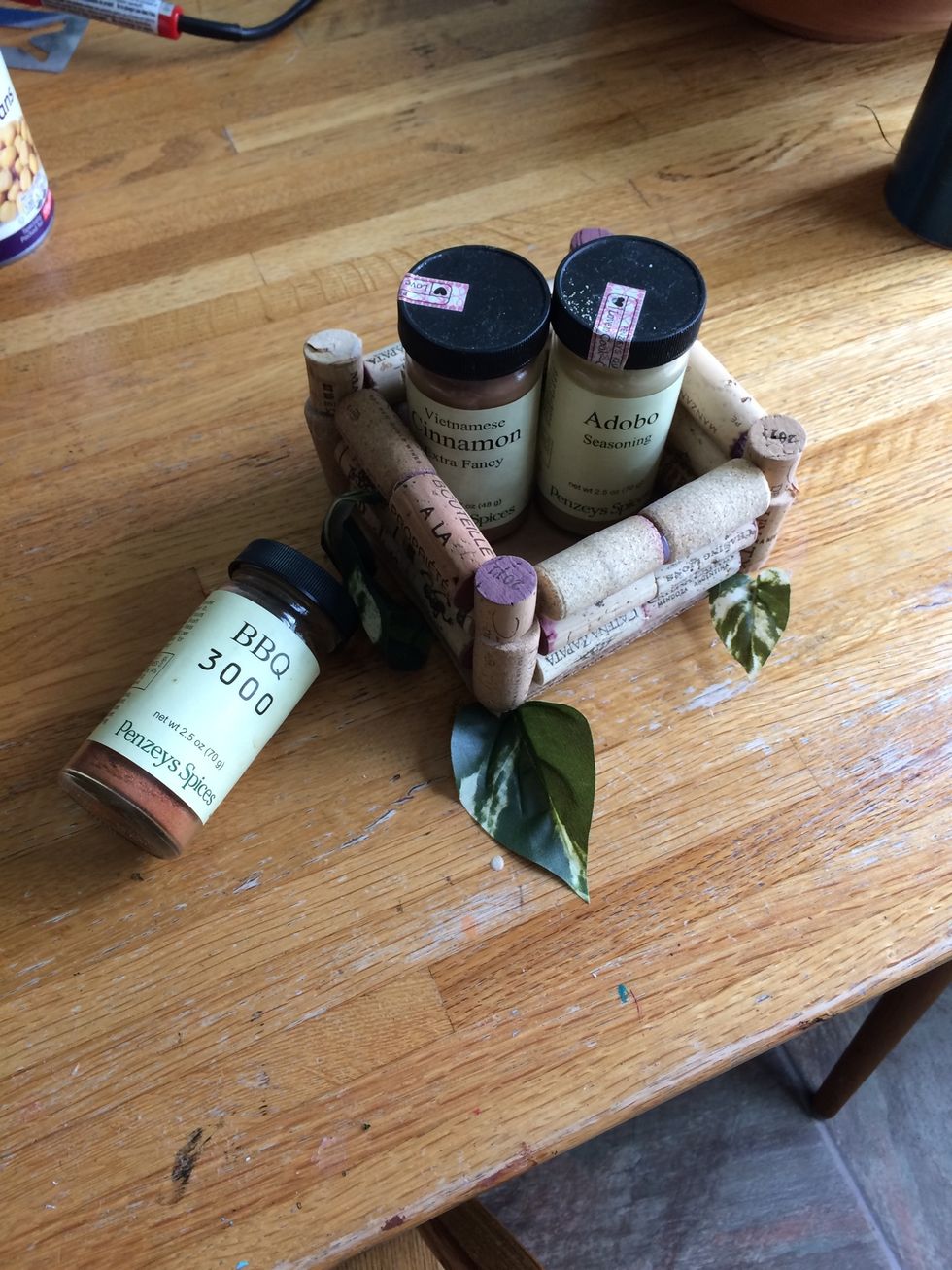 Spice holder-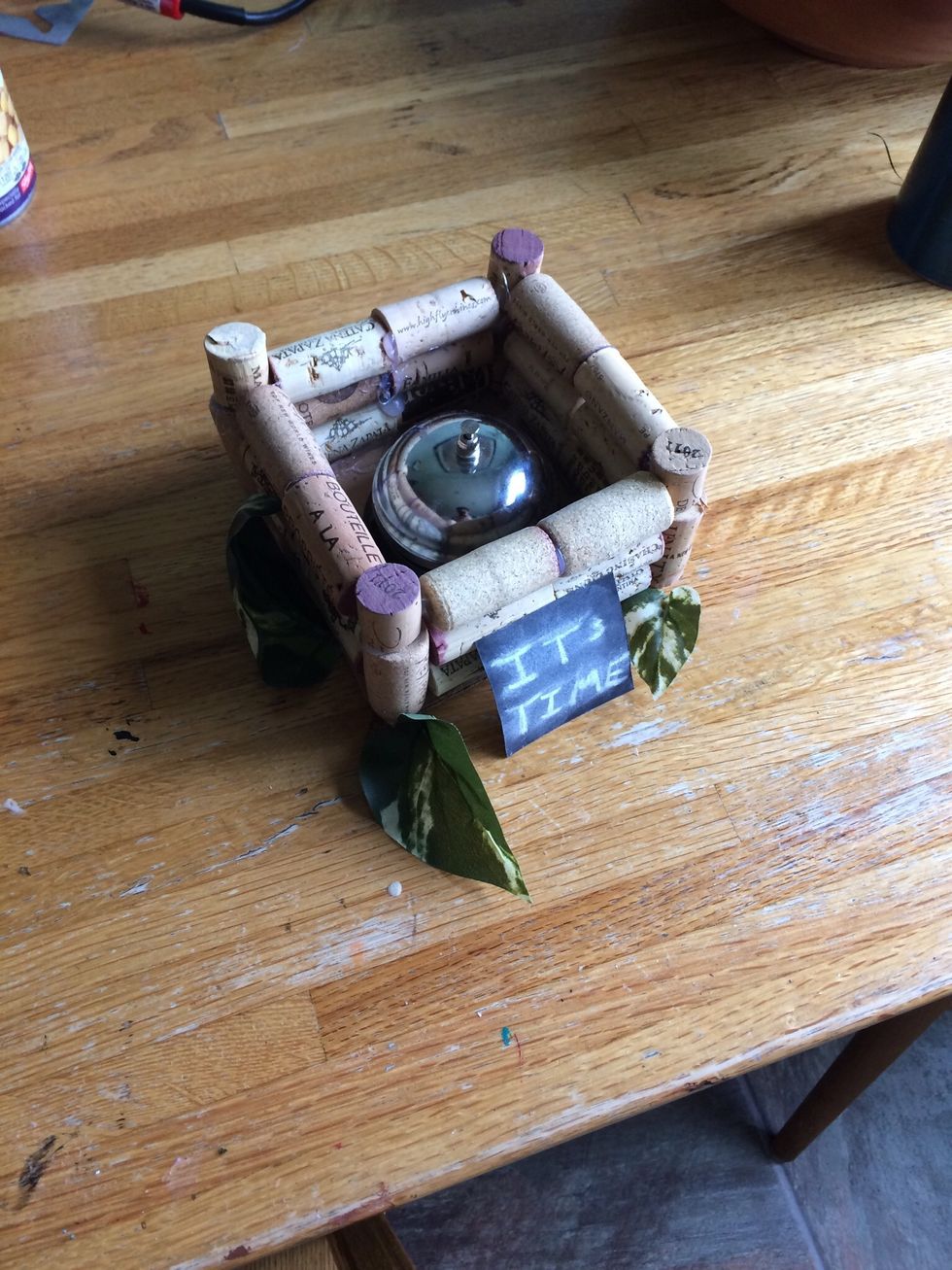 Bell-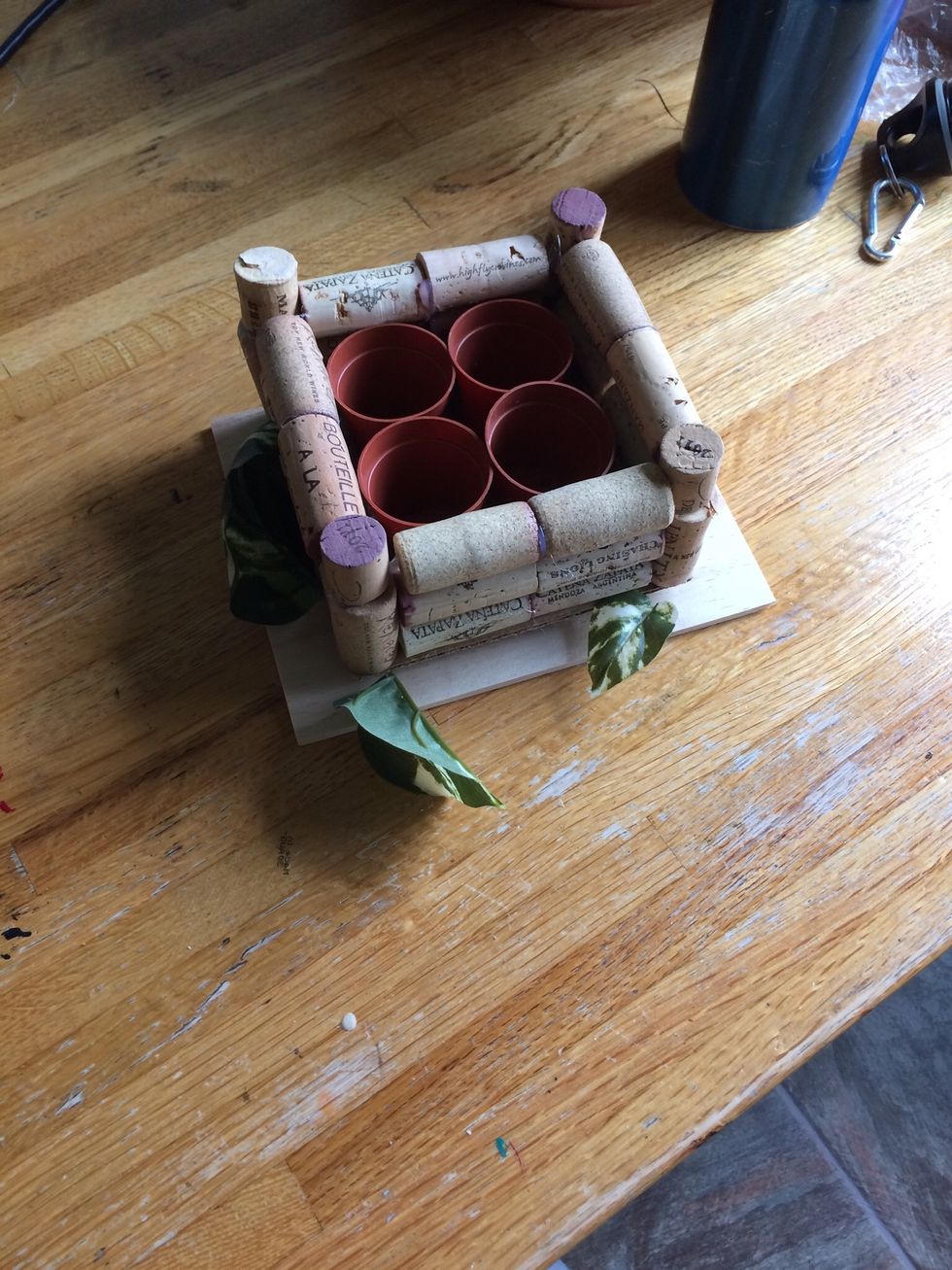 Pots-
30.0 Corks
Hot glue
Cardboard
Plants (I used fake ones)