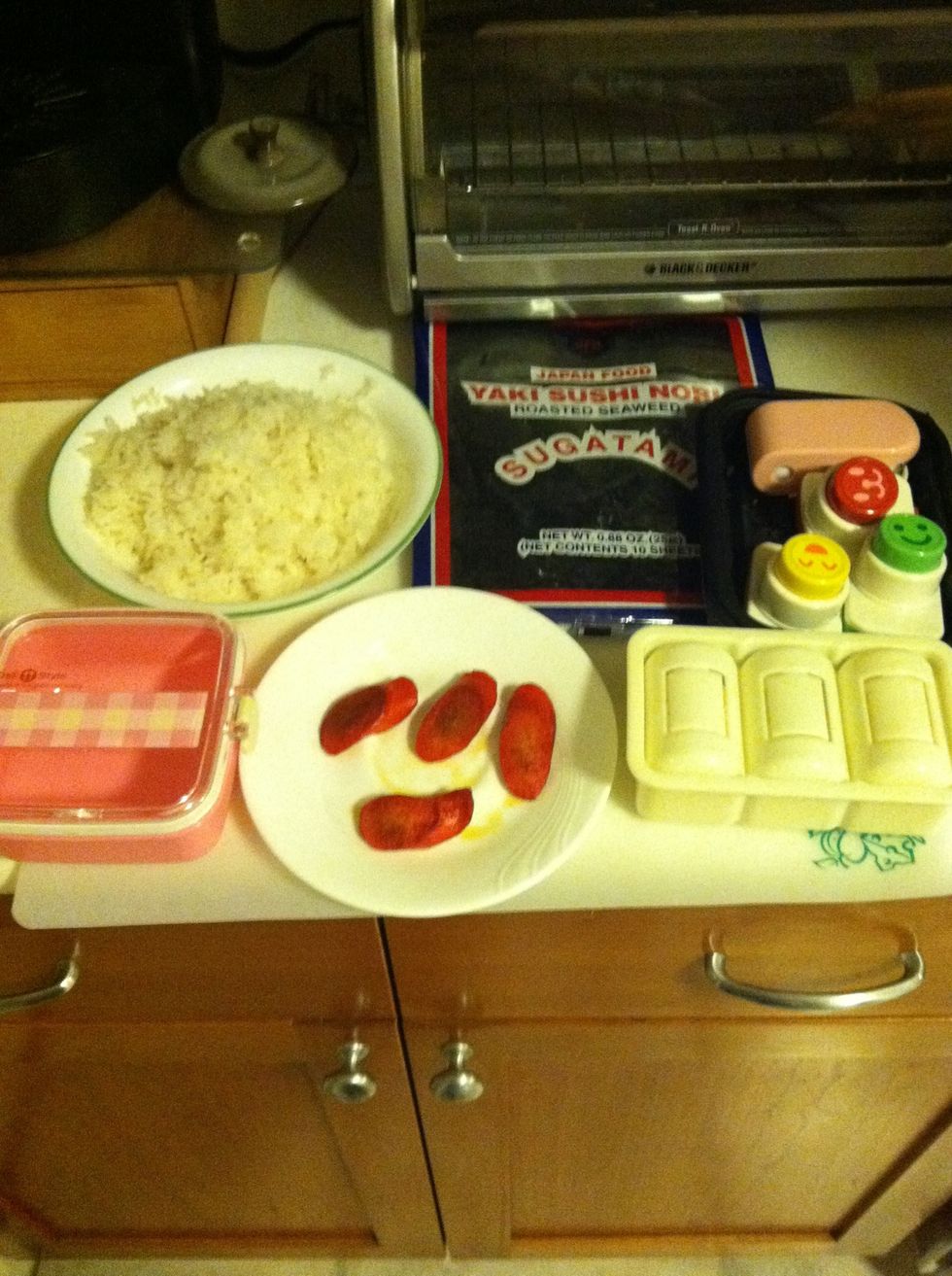 In order to make a bear musubi, you will need: rice, nori, rice molds, nori punch outs, hot dog, and a cool bento box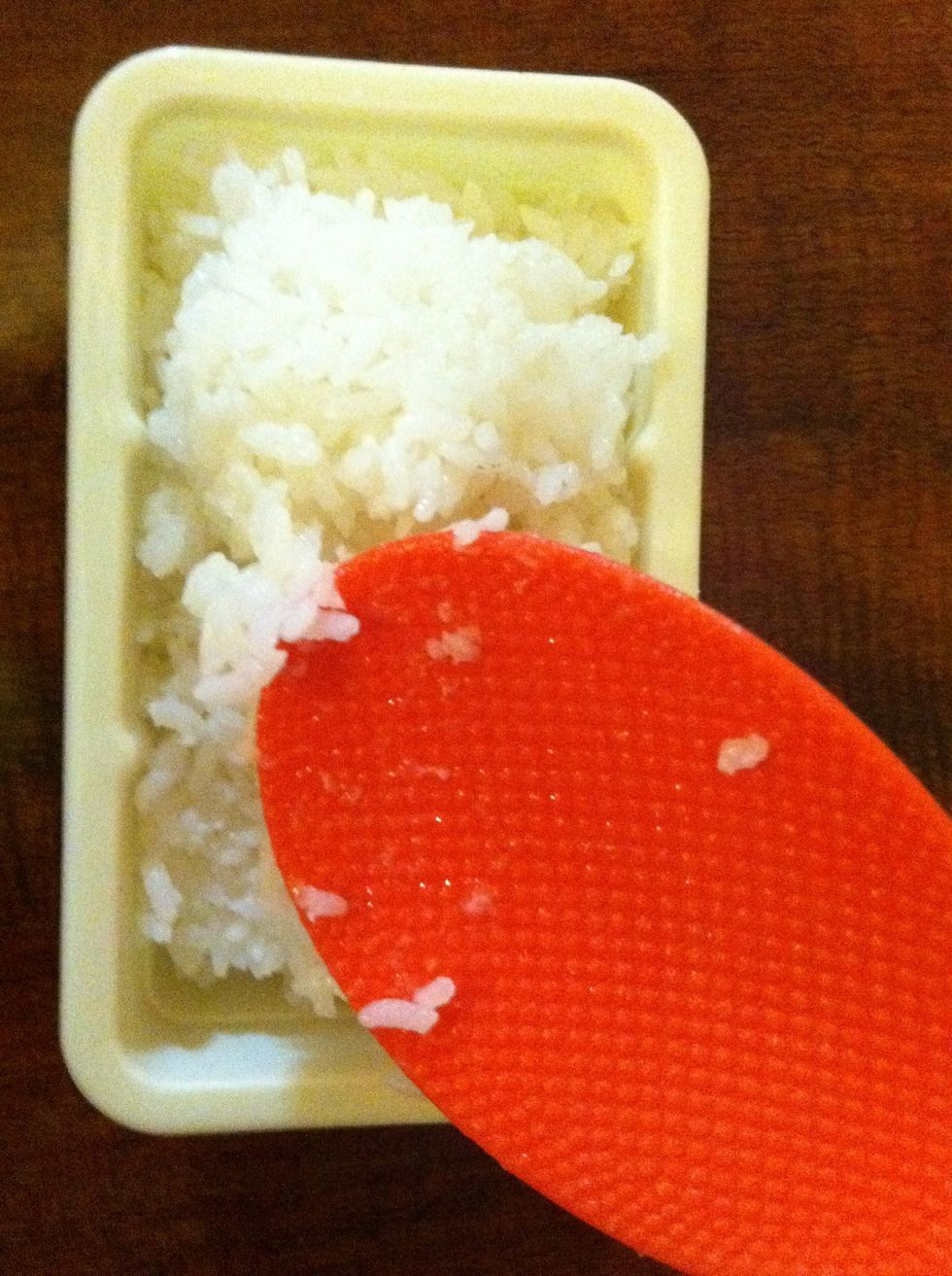 Pack in your rice molds with lots of rice, till it's full.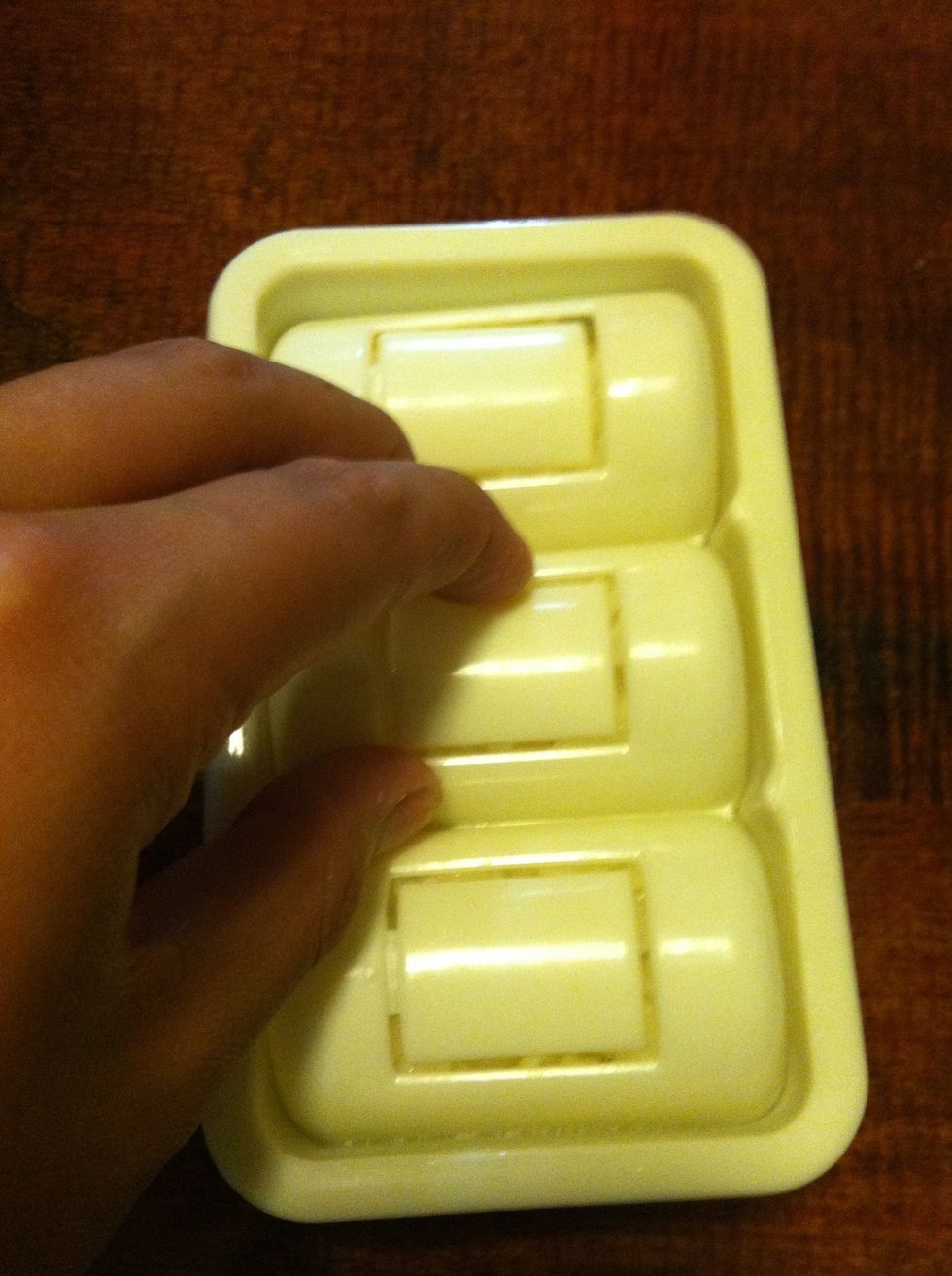 Push down on the mold to shape the rice.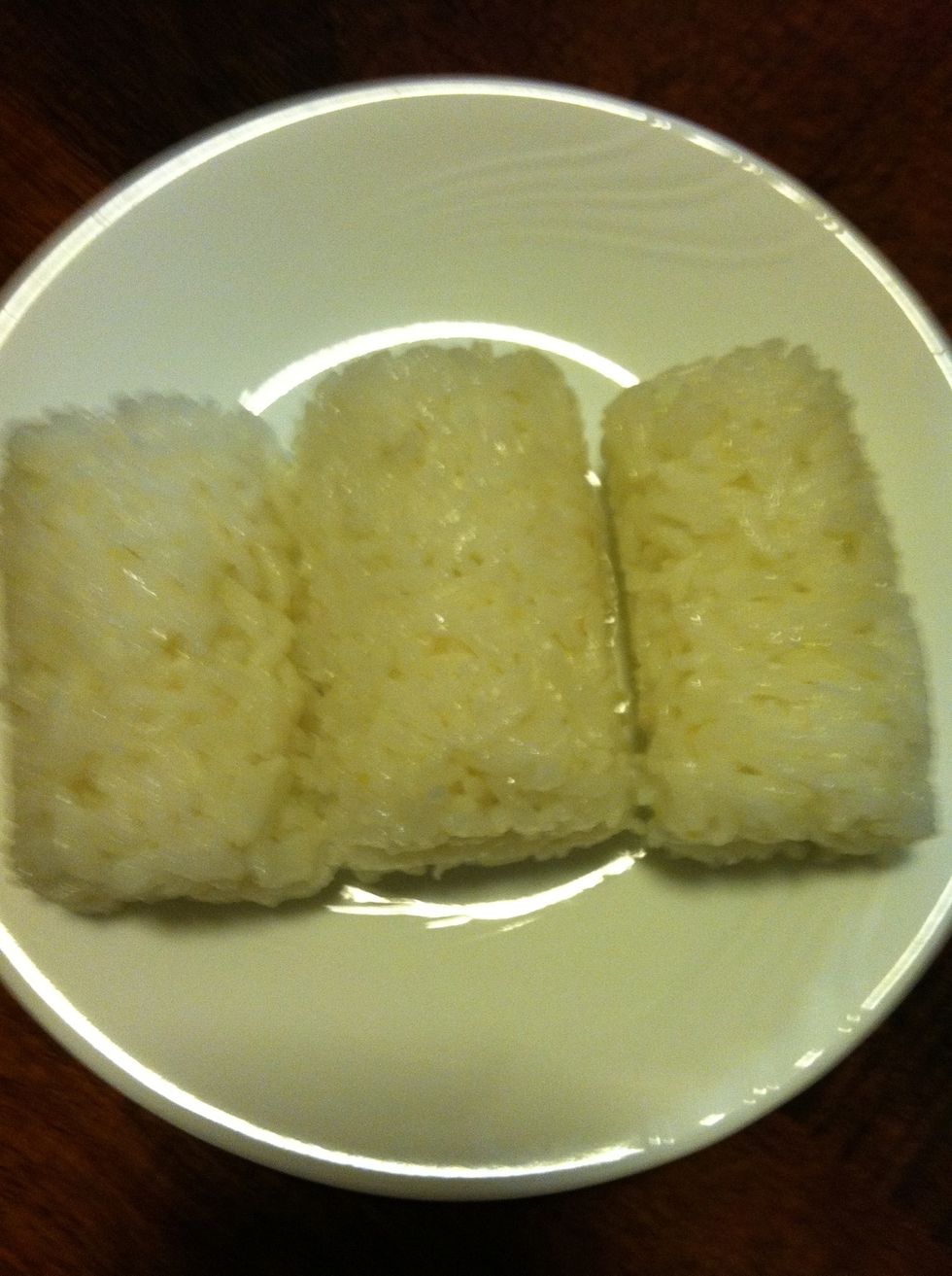 Using buttons, push the rice out of your bold. Your rice should look like this!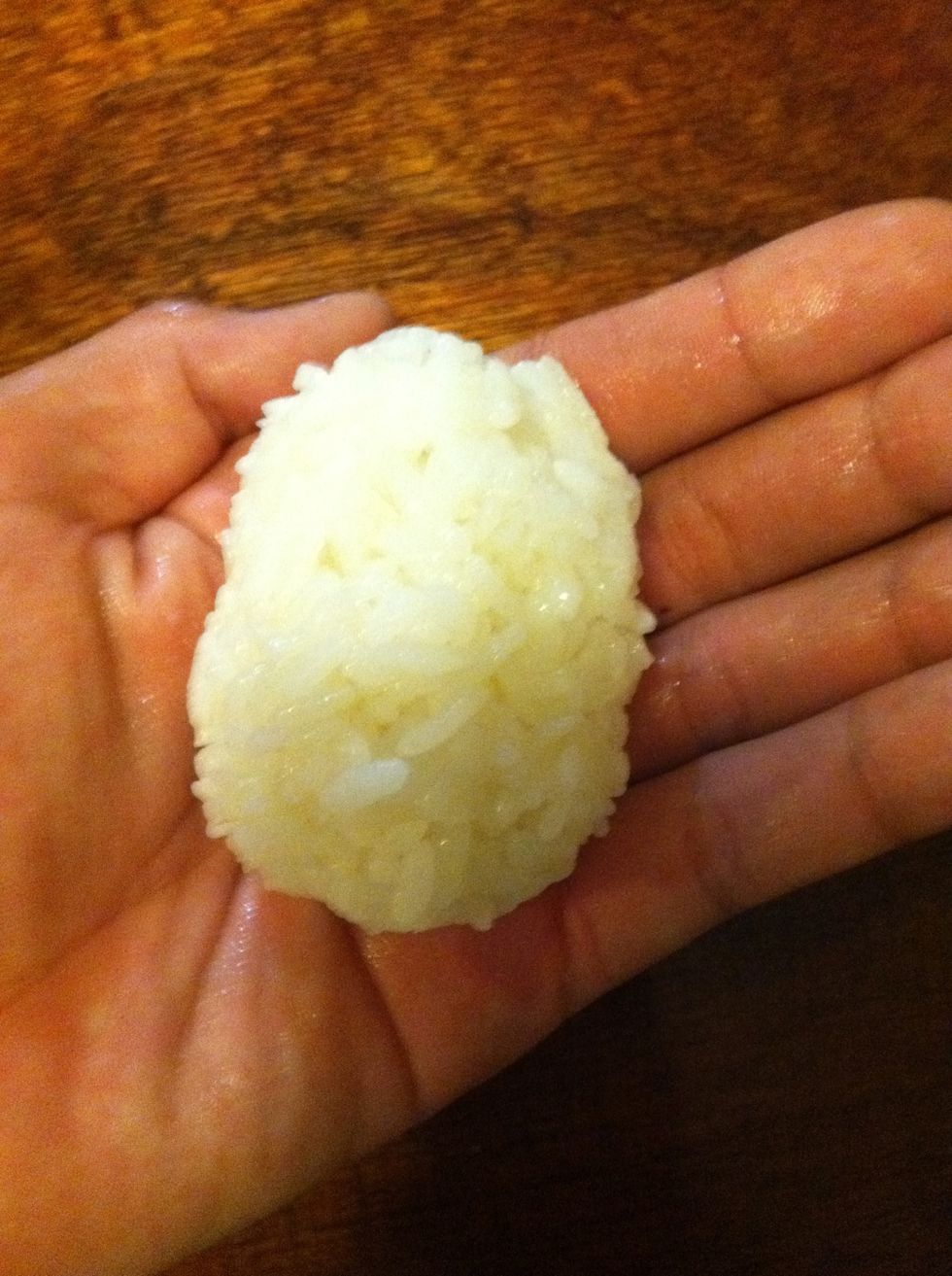 To shape cylinders without a mold, you can use your hands.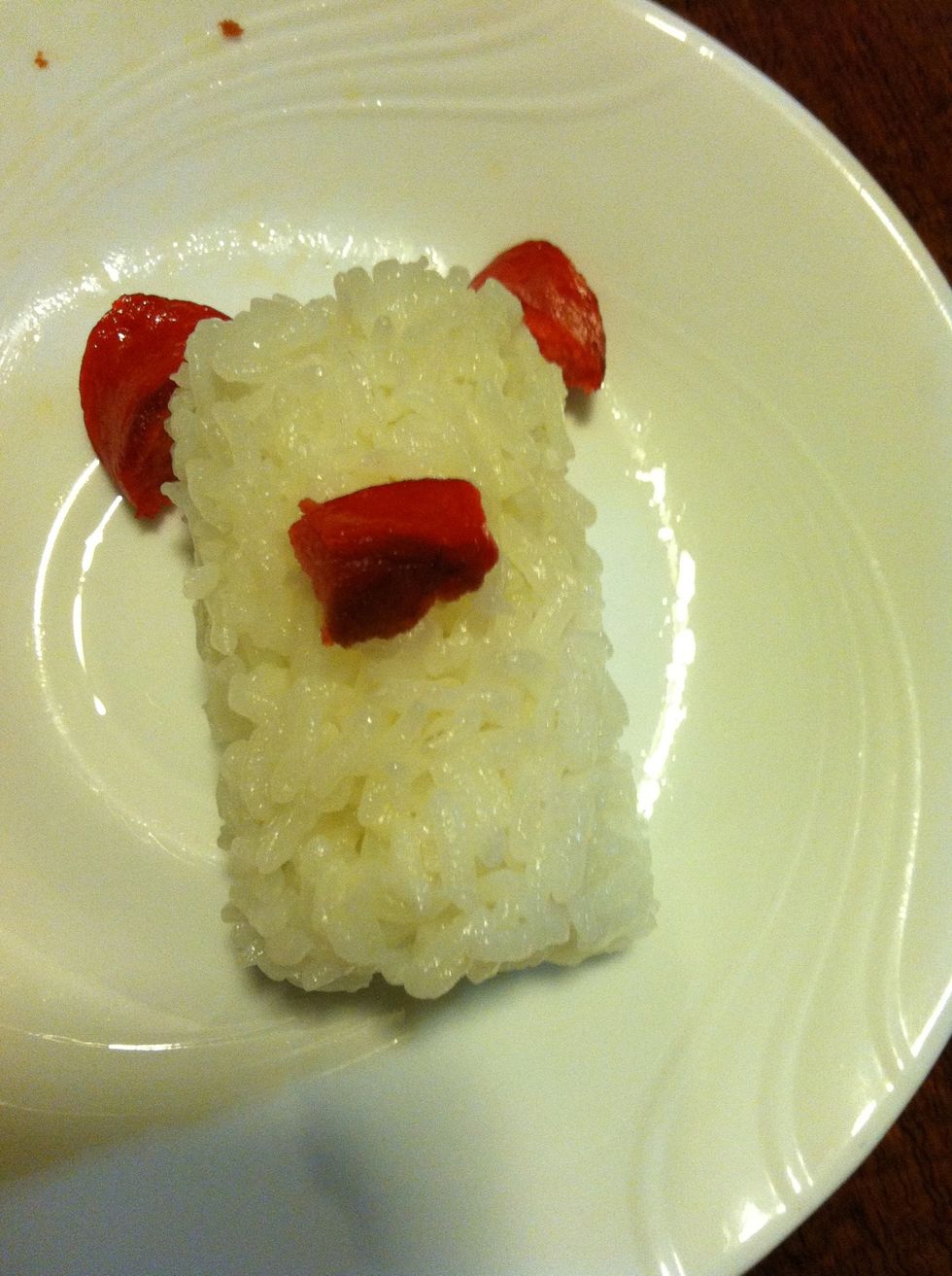 Cu the hot dogs into different shapes to form ears and the nose.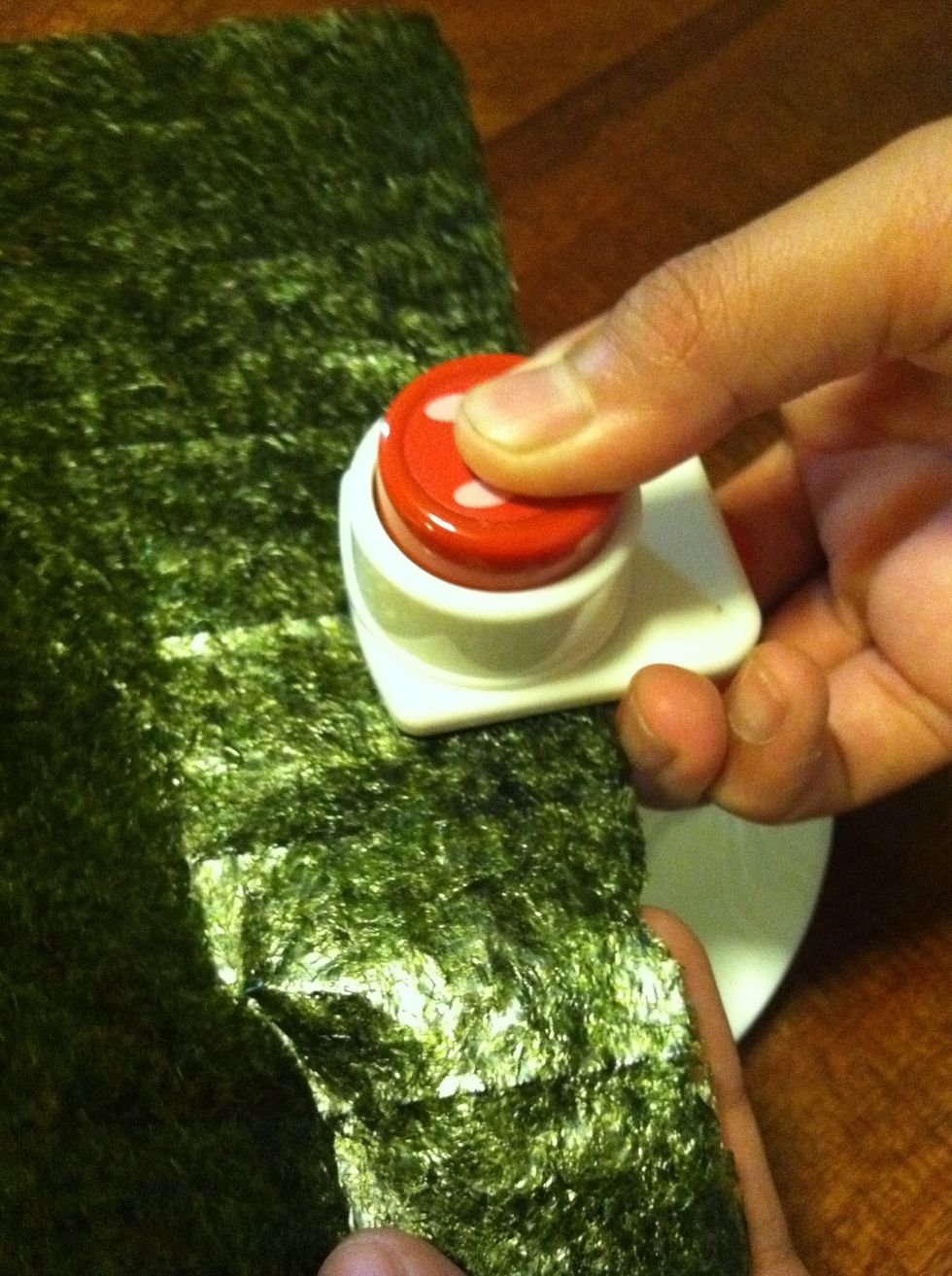 Punch out your eyes and mouth using punch out or kitchen shears.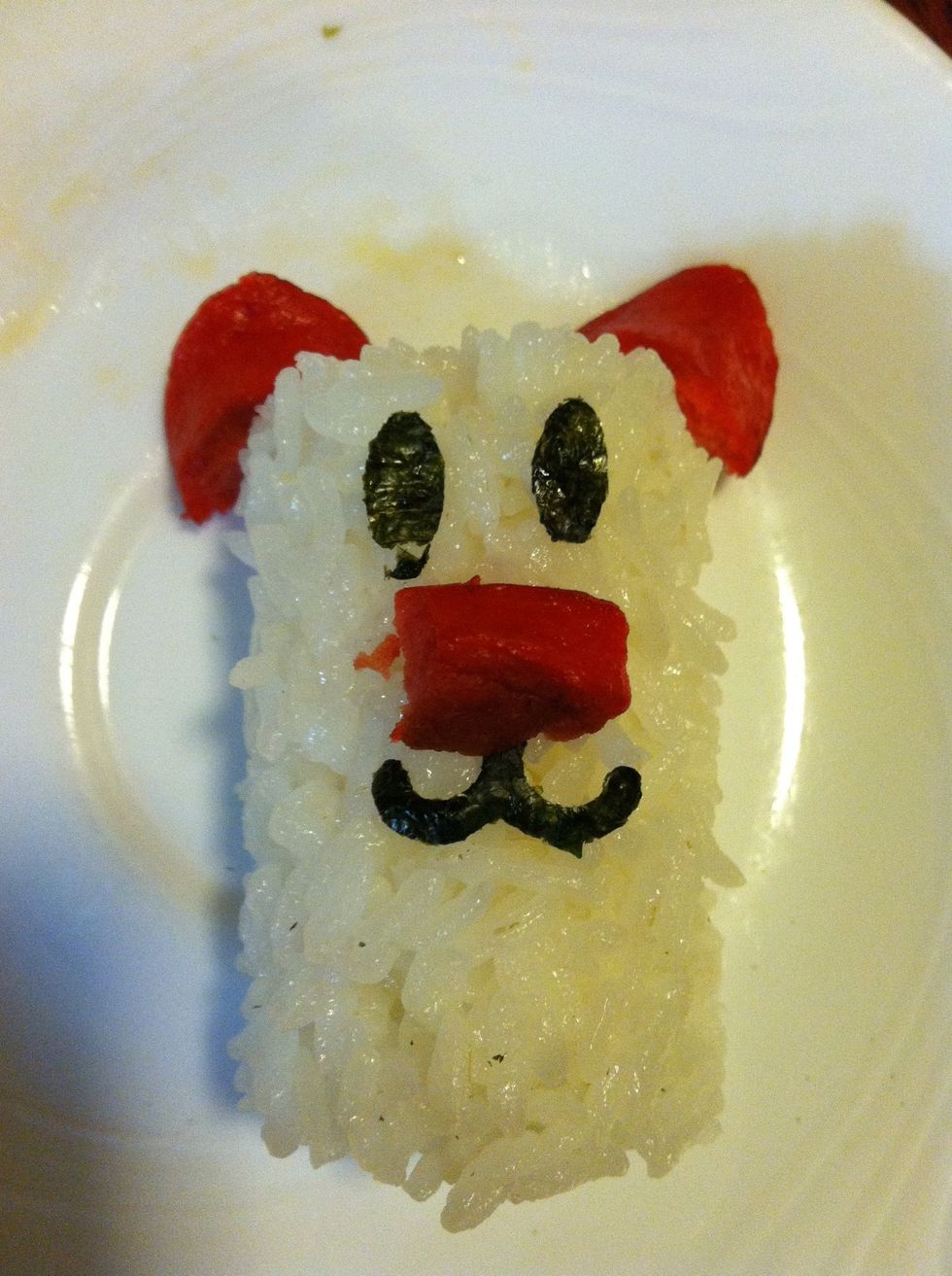 Place on your mouth and eyes. Voila! You have beat musubi!
Then put it in your bento box!
Rice
1.0 Nori
1.0 Hot dog
1.0 Rice mold
1.0 Nori cut out
1.0 Bento container