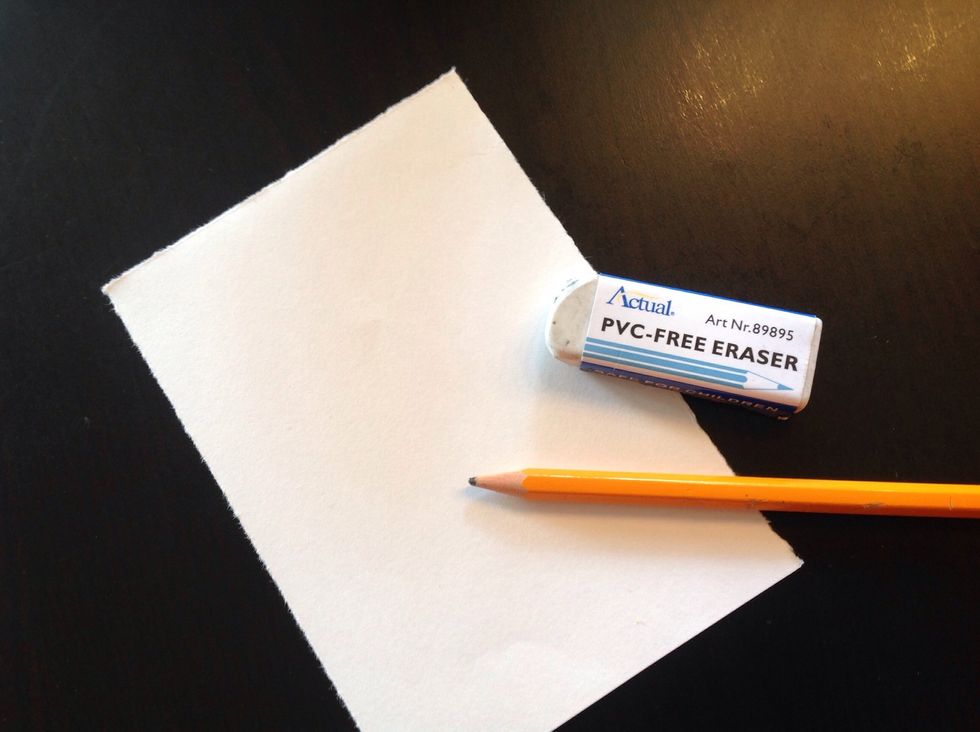 First of all you need a pen, paper and a rubber.
Use for example a leaf, look at the leaf and draw a similar pattern. But don't make the pattern to small and no details!
Kind of like this, but I did to many details :-(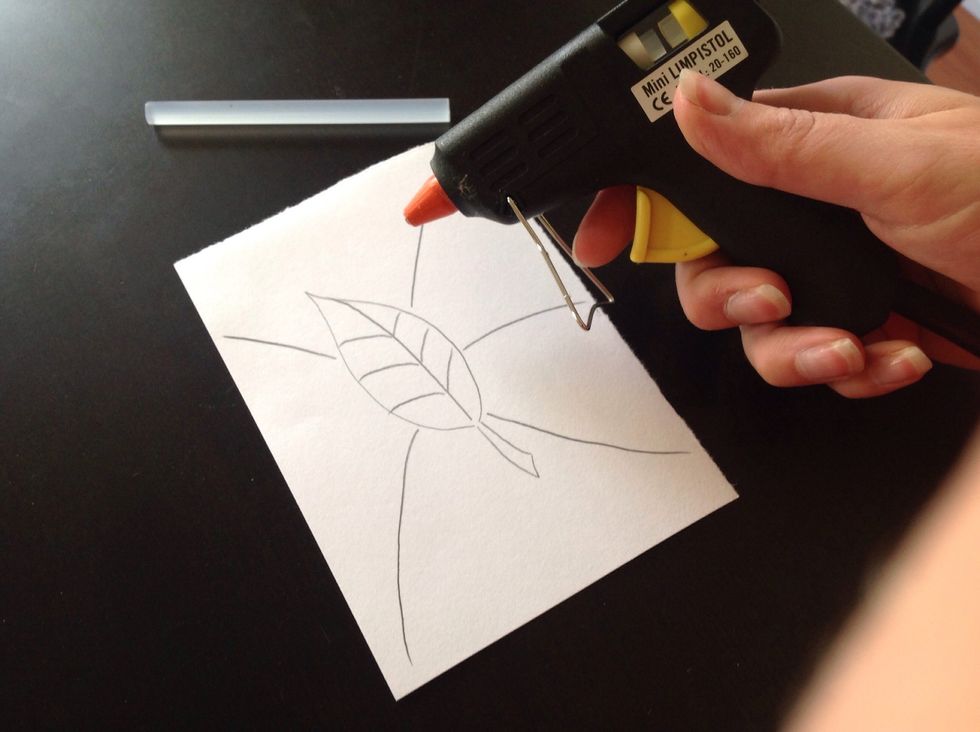 Use a blue gun to fill in the contours.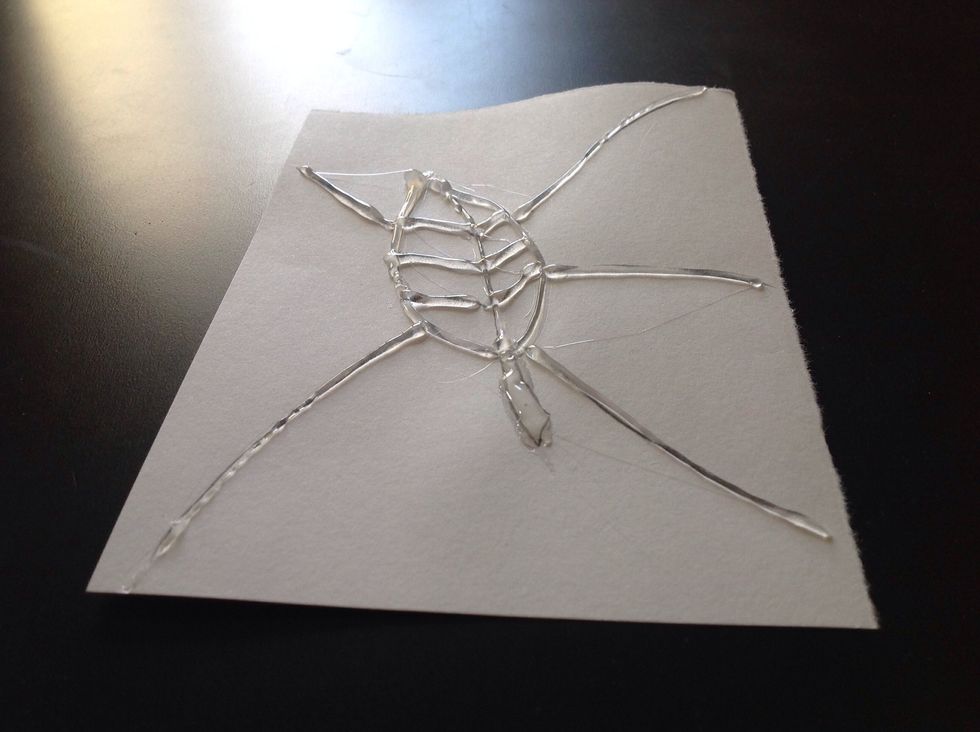 Don't make the glue lines to thick, mine are a bit to thick...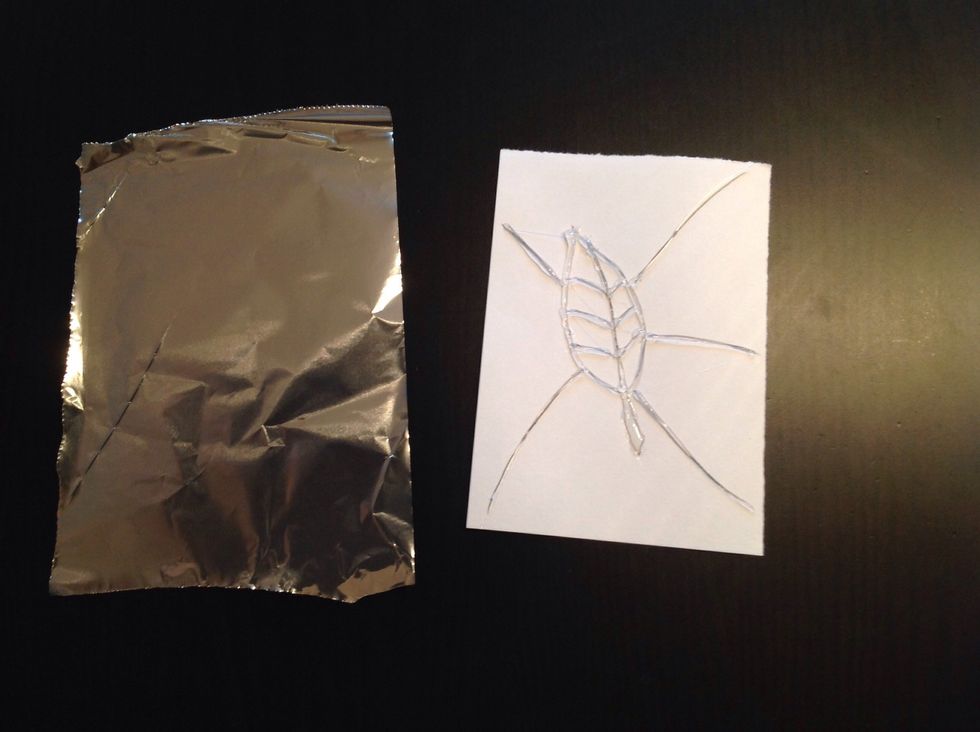 Cut out a piece of aluminum foil, just a bit bigger than the paper.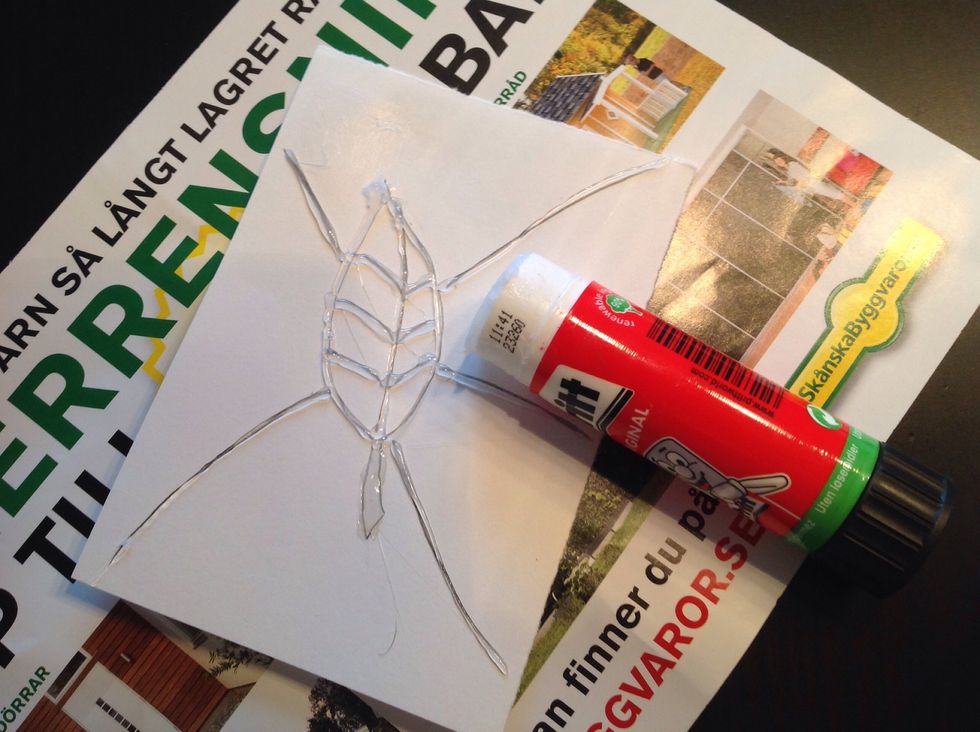 Use a glue stick to cover the paper in glue.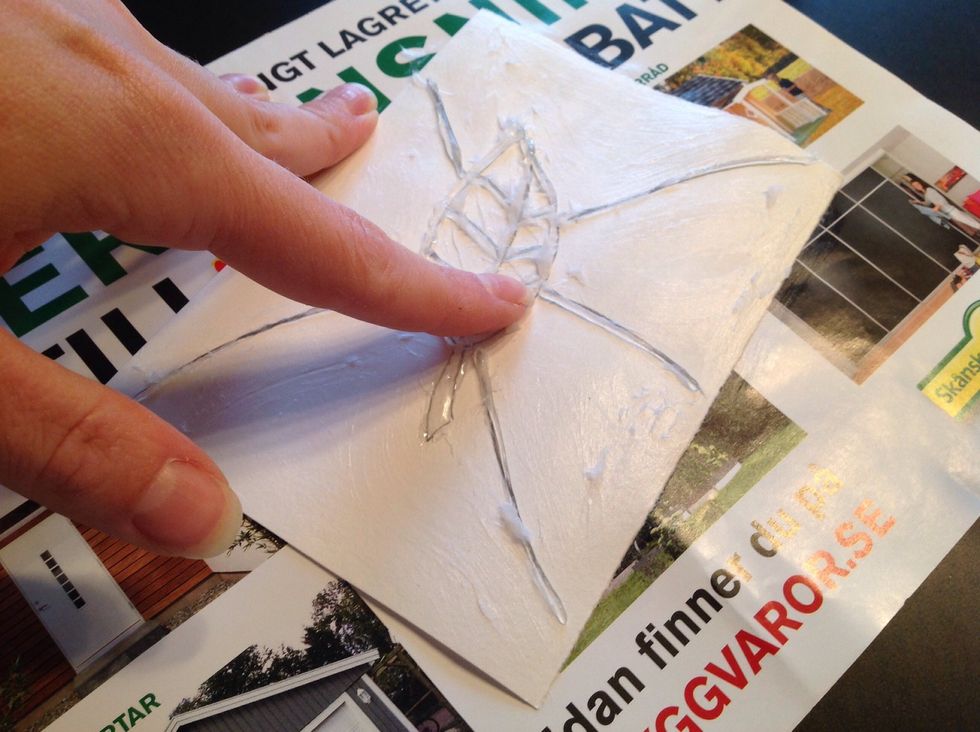 You might have to use your finger to fill in everything with glue!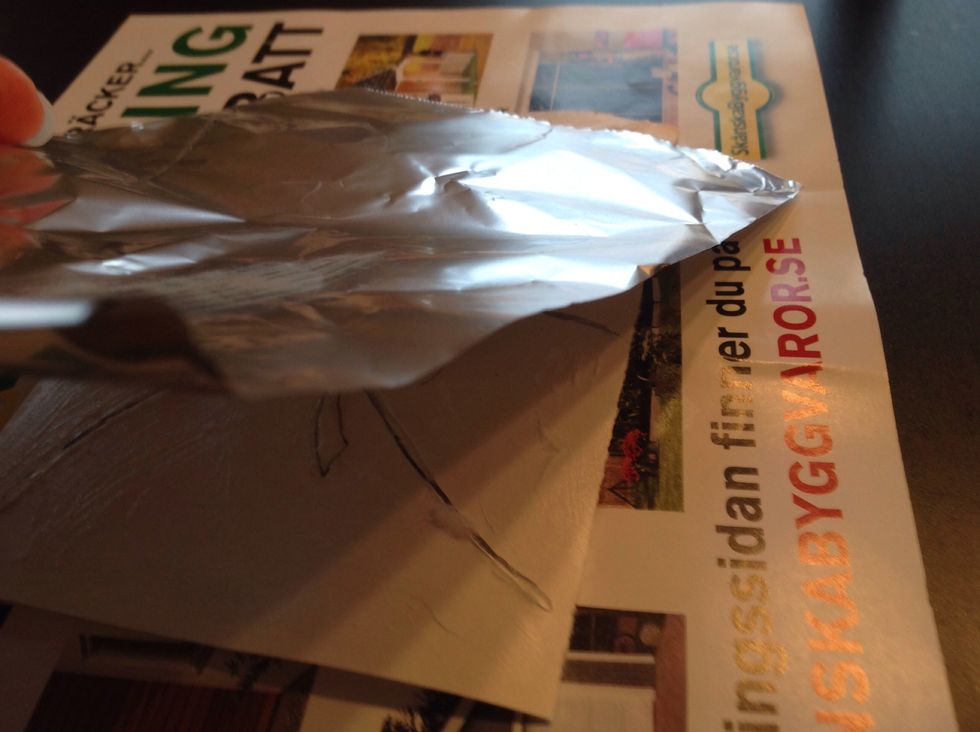 Put the aluminum gently on top of the paper.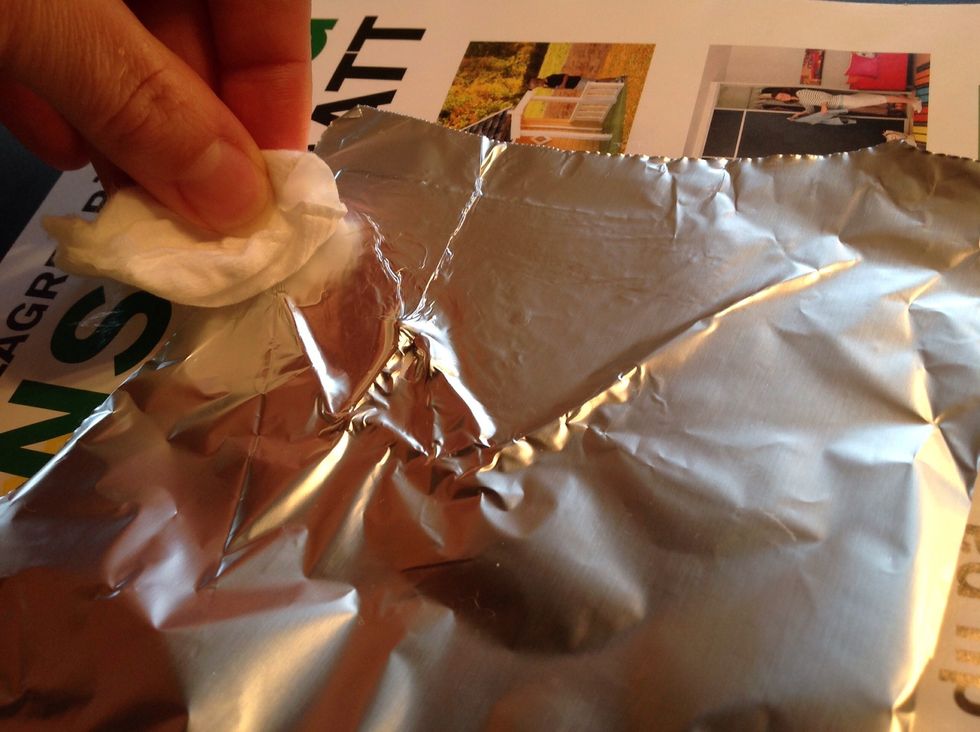 Use some soft paper or cotton to press the aluminum to the paper, from the middle and outwards.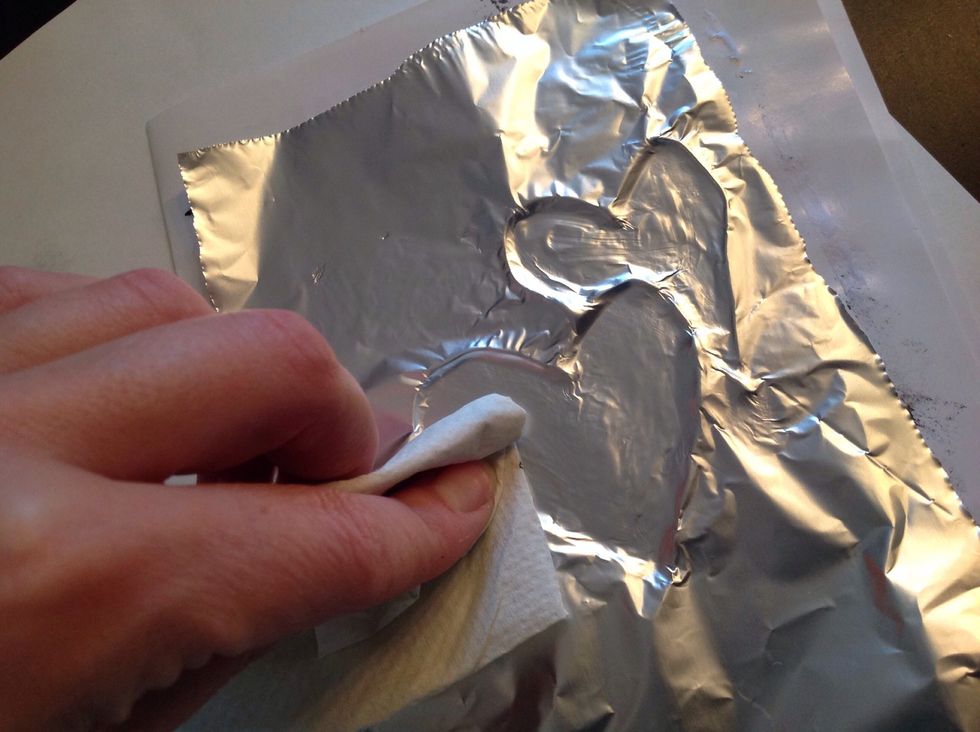 Make shore the foil sticks to the paper everywhere!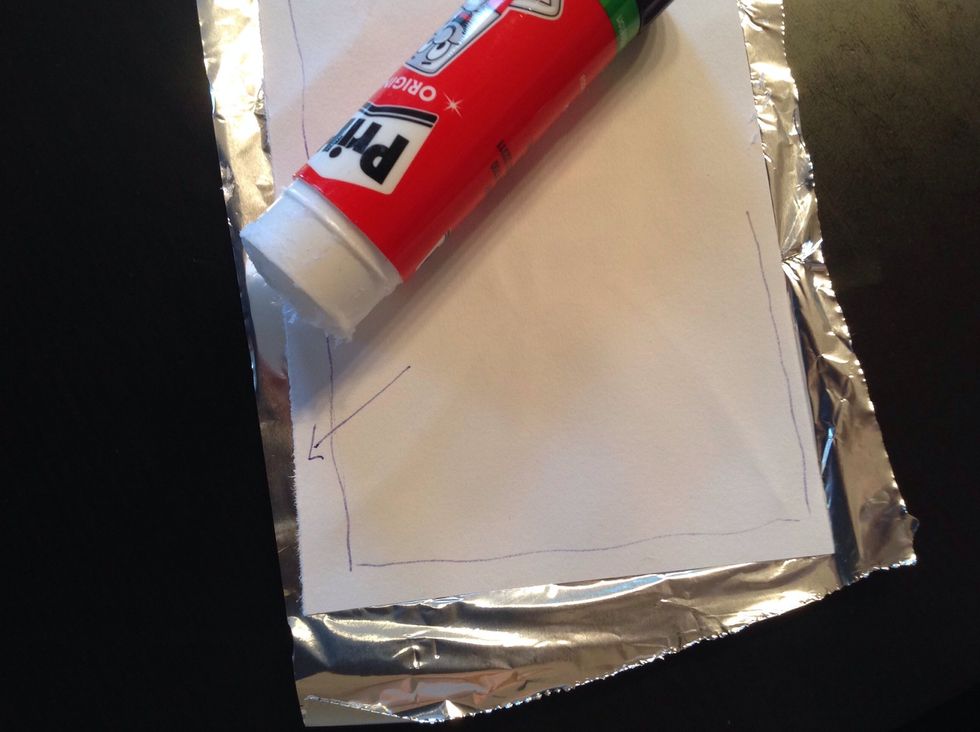 Put some glue on the sides.
Press the aluminum to the paper.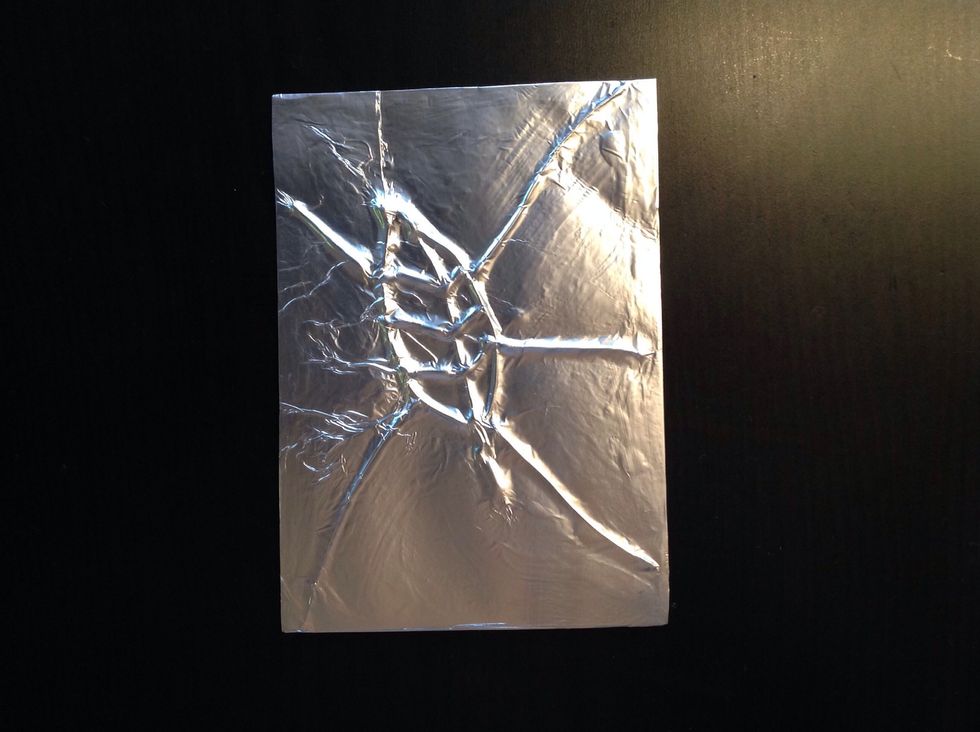 Almost finished.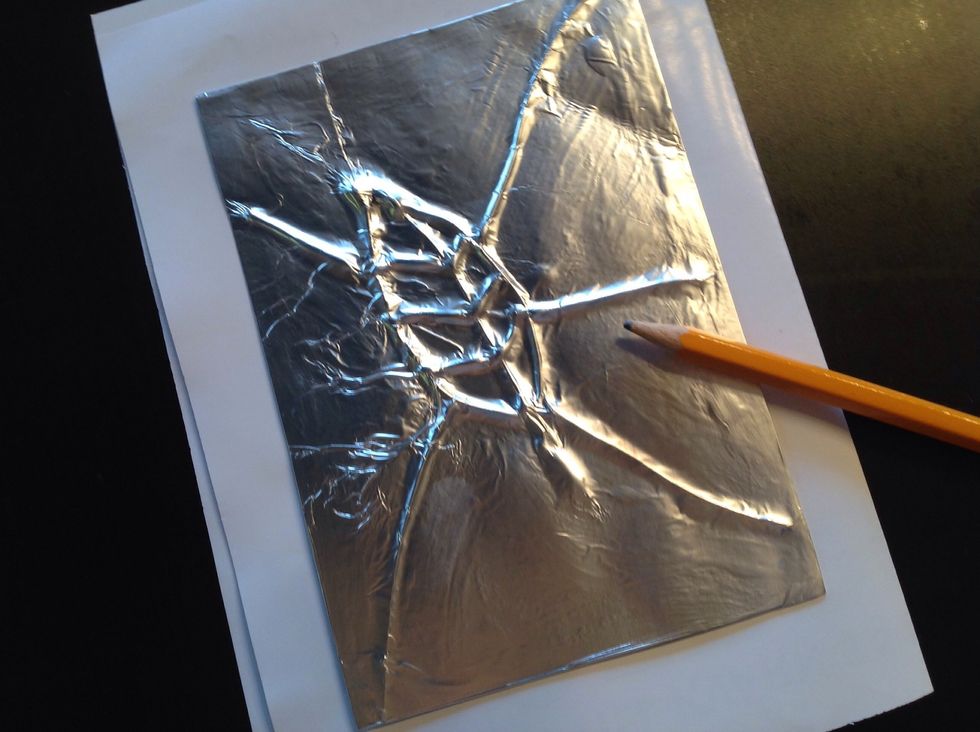 Now use the pen to make patterns in all the empty spaces.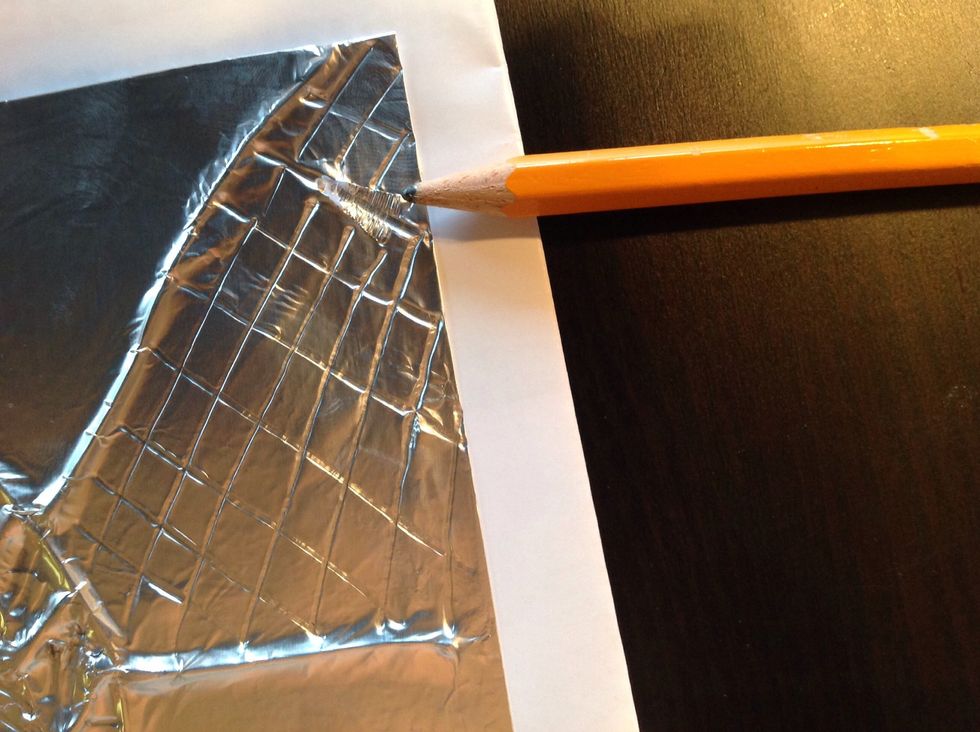 But be careful, I made a hole in the aluminum....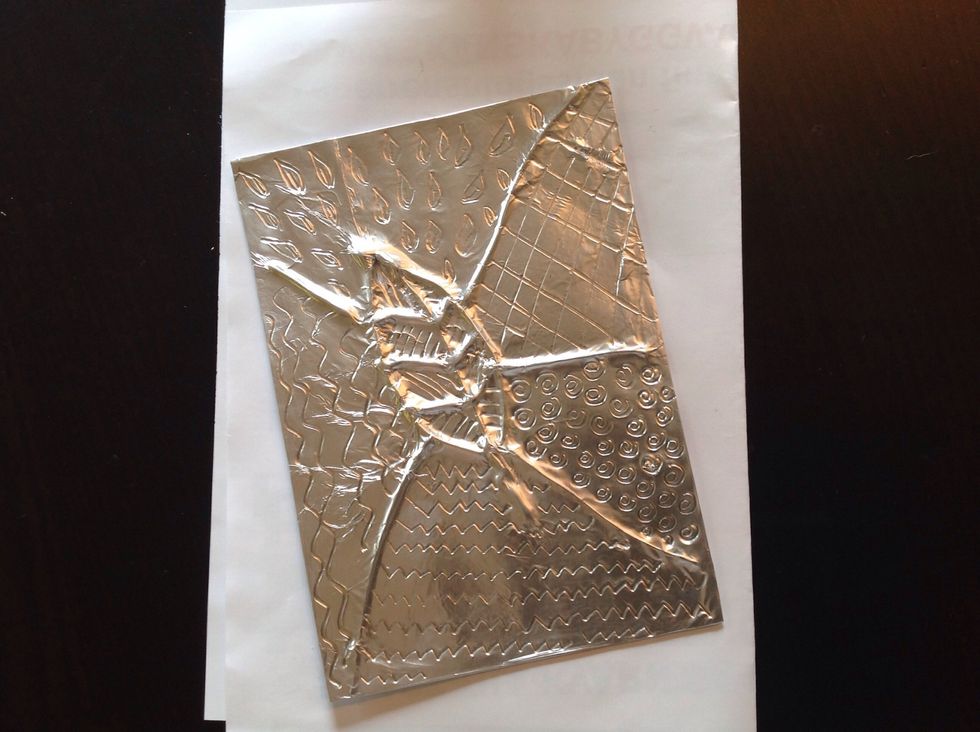 Lost of different patterns!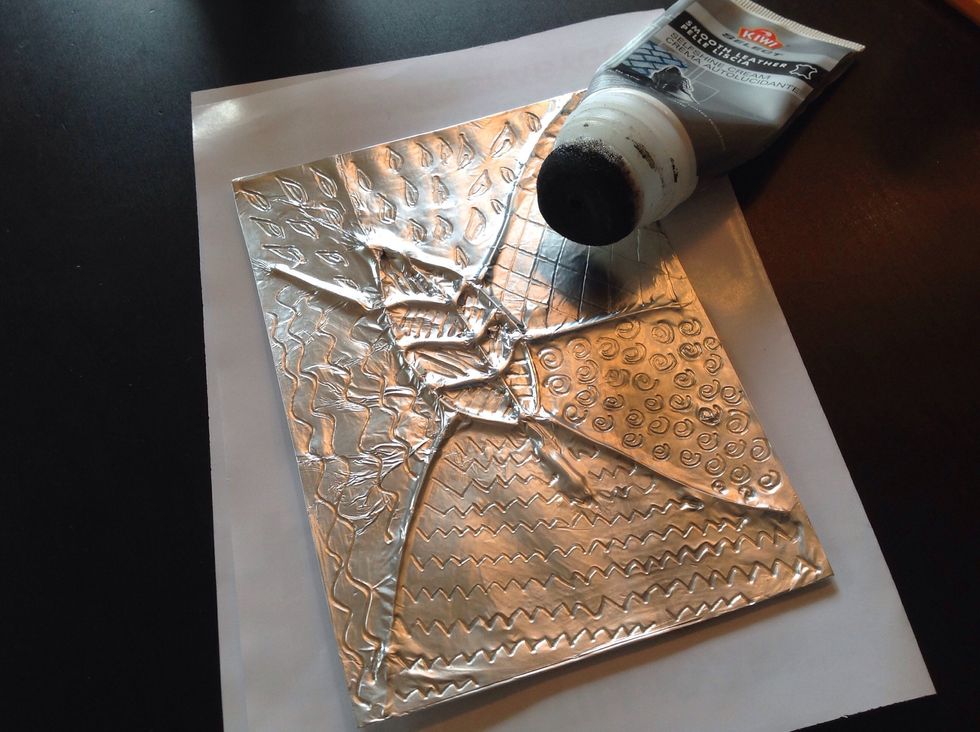 Take some shoe polish!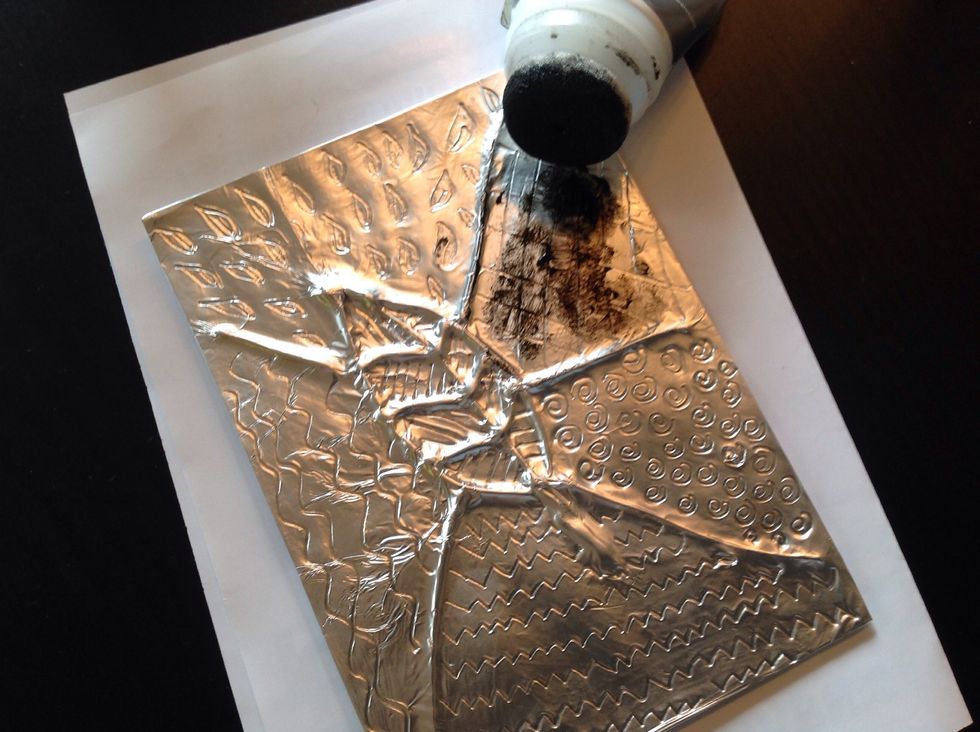 Put I all over the foil.
You can do better than this!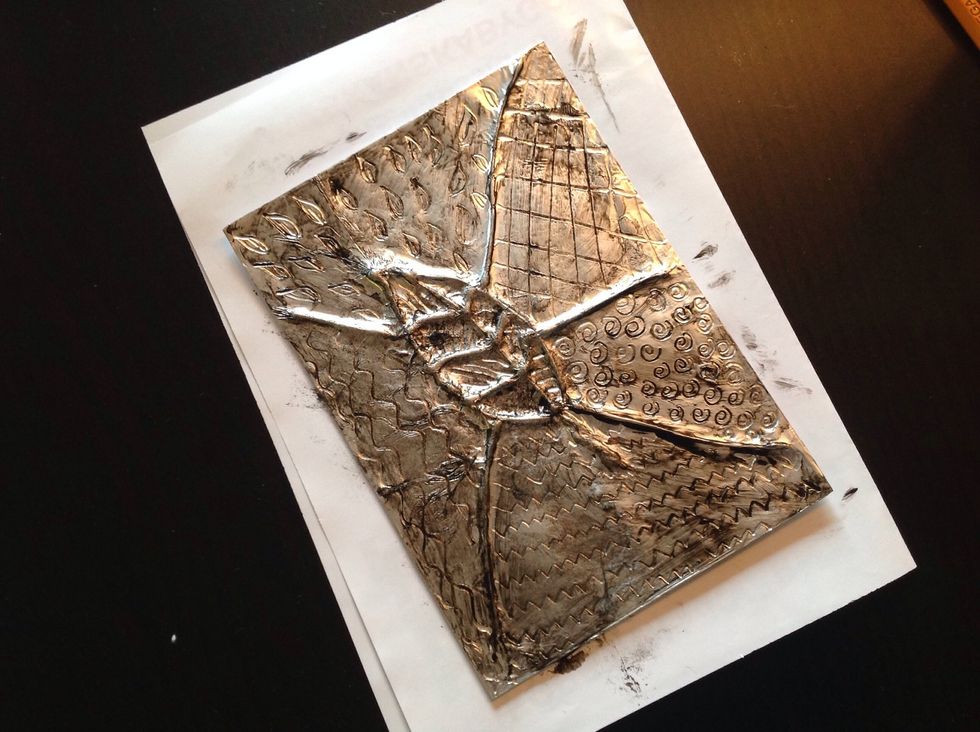 Take some soft paper and spread the shoe polish over the foil.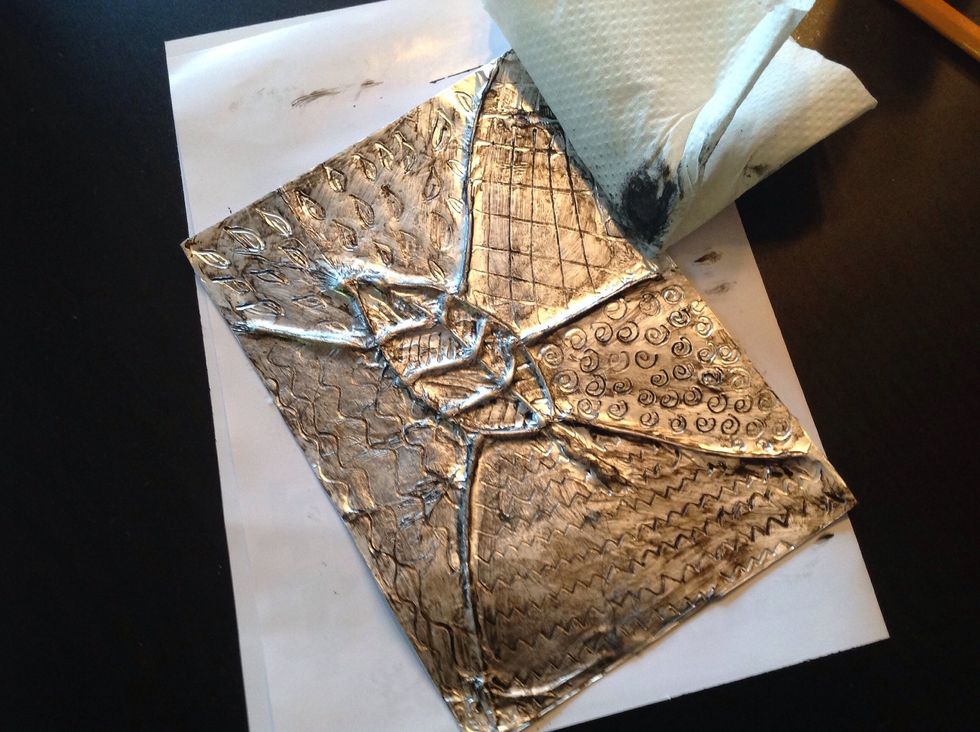 Like this.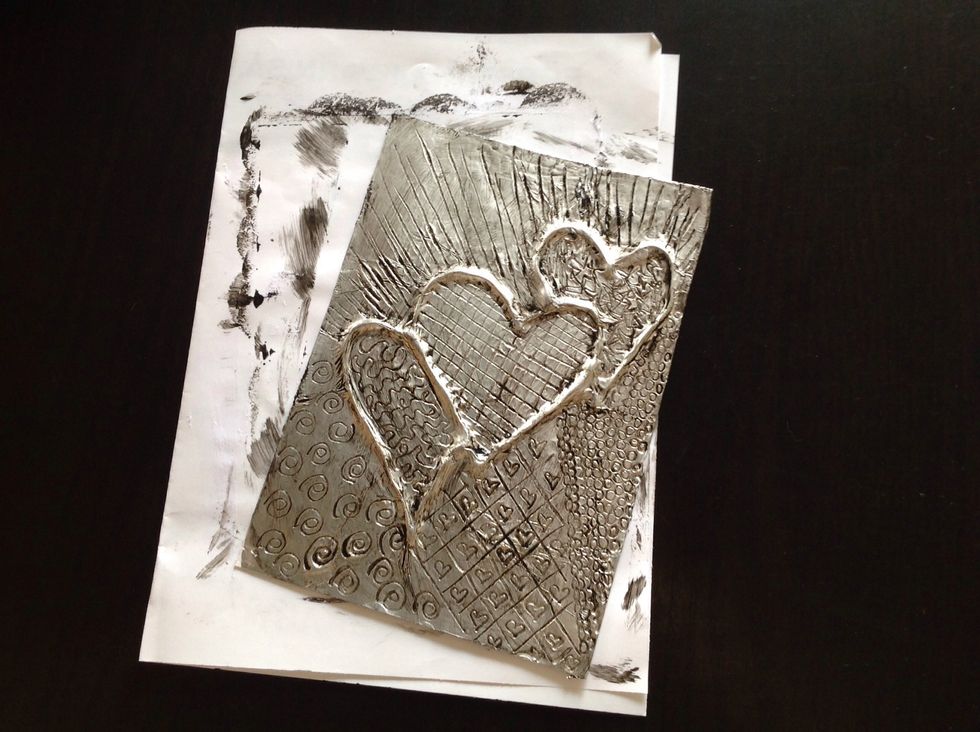 I wasn't satisfied with the first one so I did another, you have to be careful with the shoe polish. And use a cover under the paper to avoid shoe polish on the table!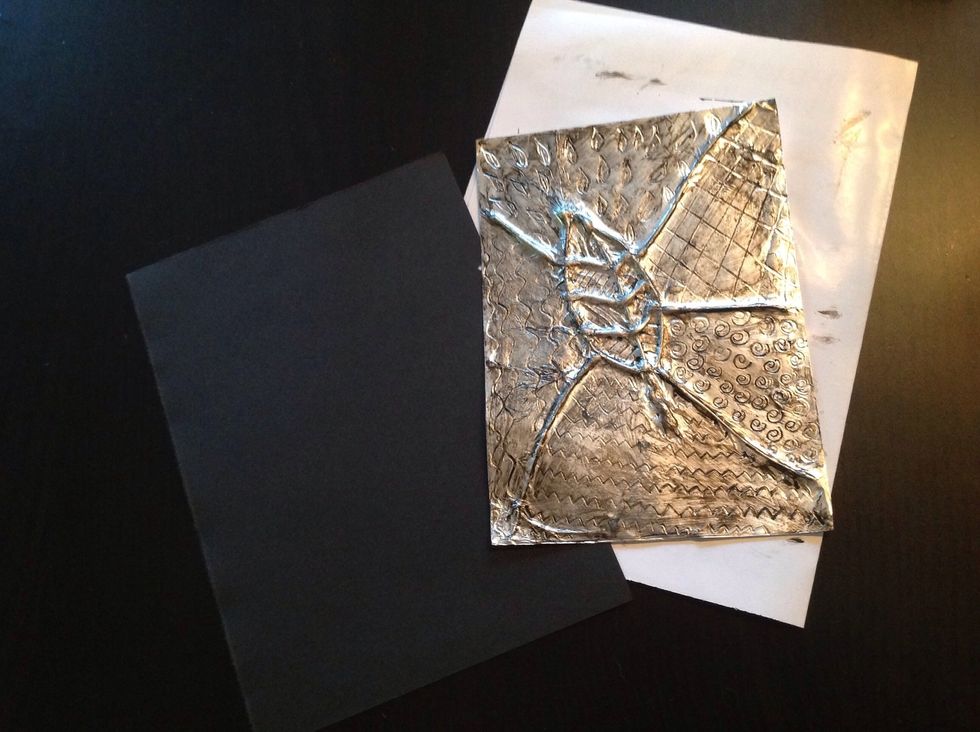 Now you need a black paper a bit bigger than the original paper.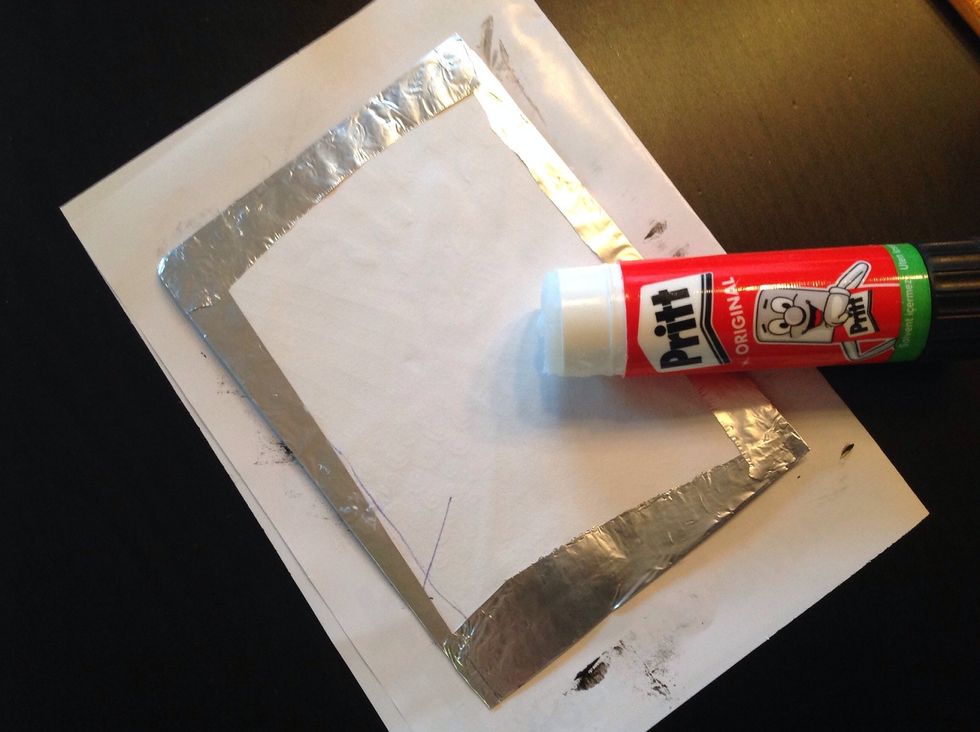 Put some glue on the back.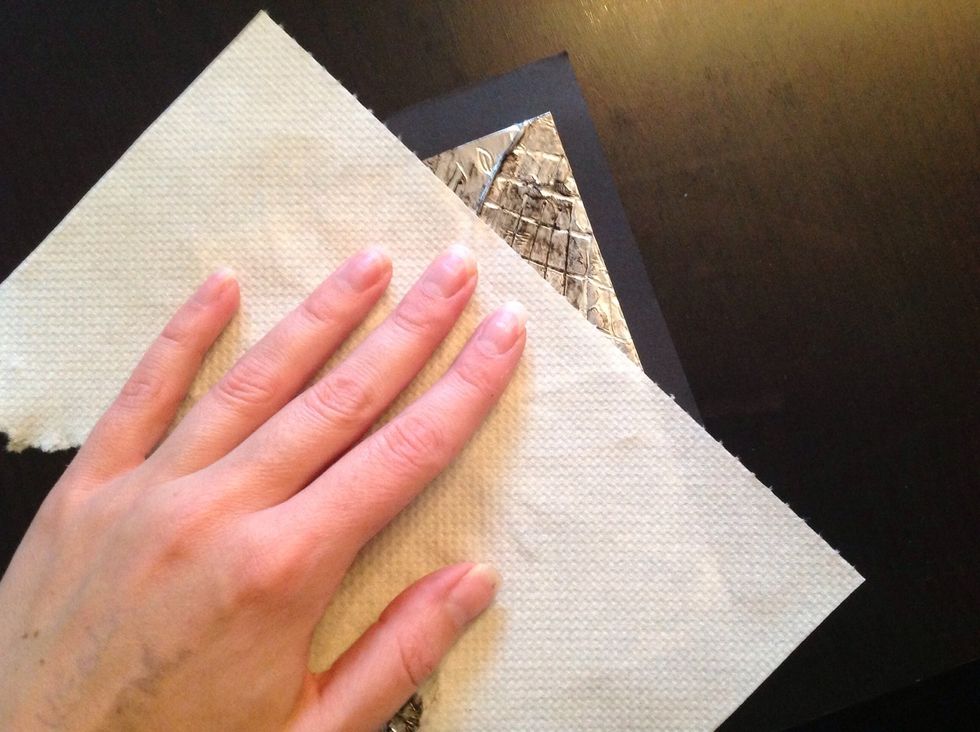 Gently press your master piece on to the black paper.
Here you go!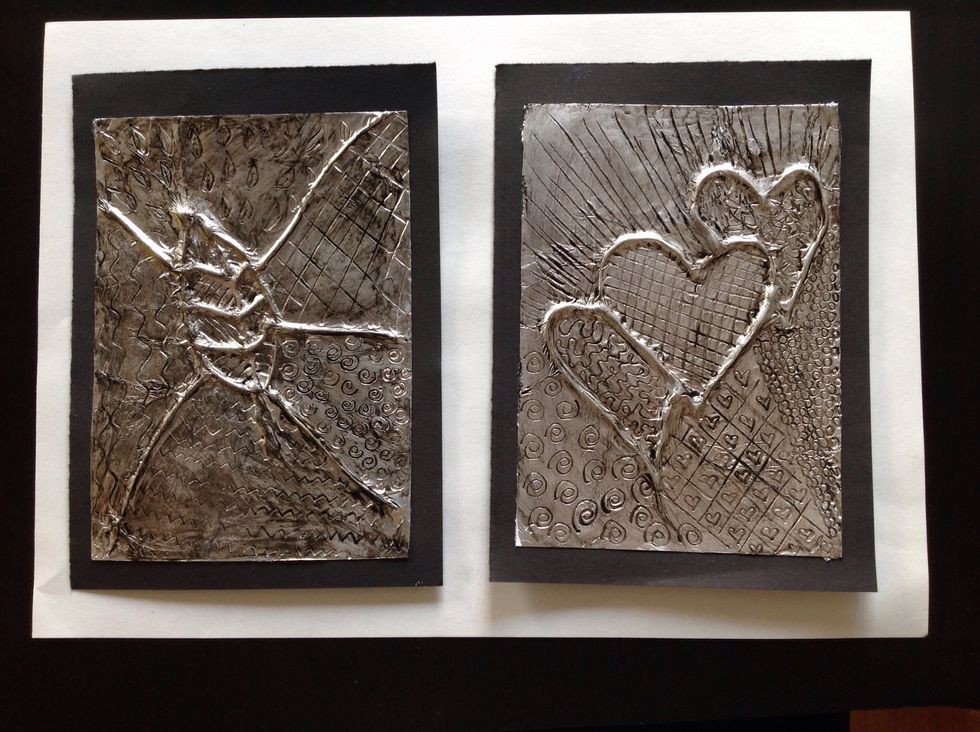 Fantastic result!
The creator of this guide has not included tools