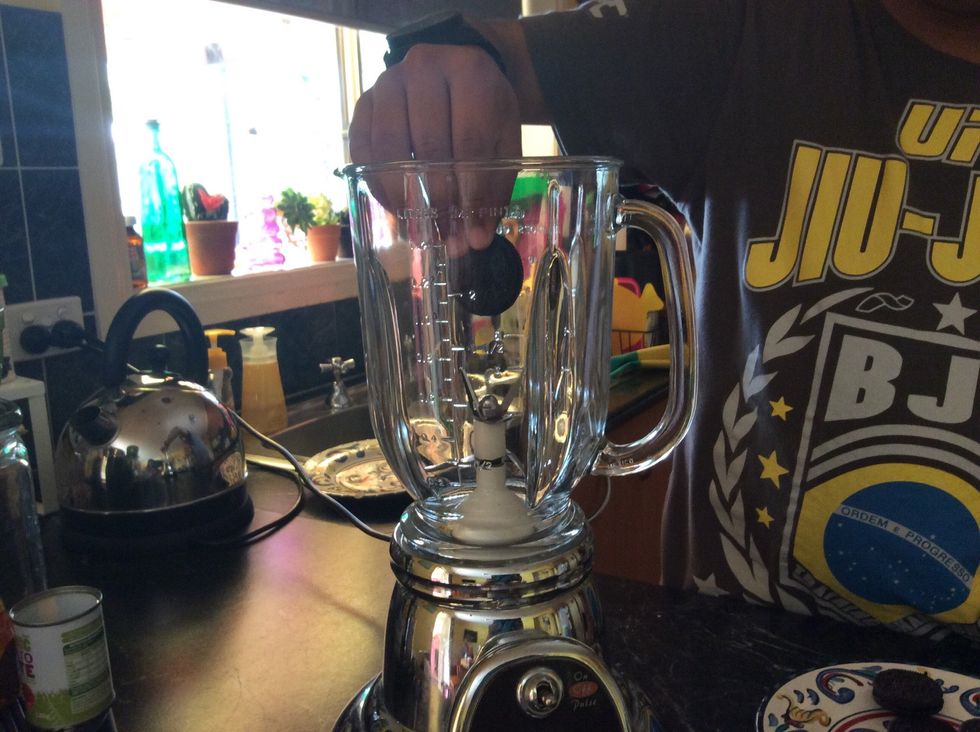 Step 1: Grab 6 Oreo cookies and place in the blender.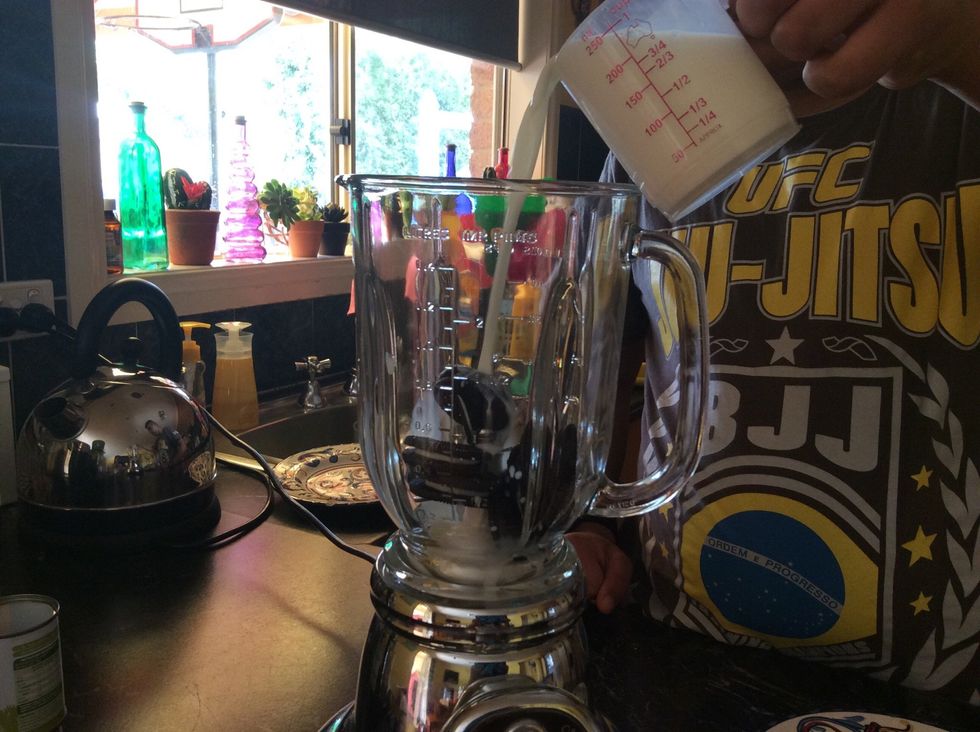 Step 2: Using the measuring cup, fill the cup with Milk and pour it in the blender. Be careful when you fill the measuring cup.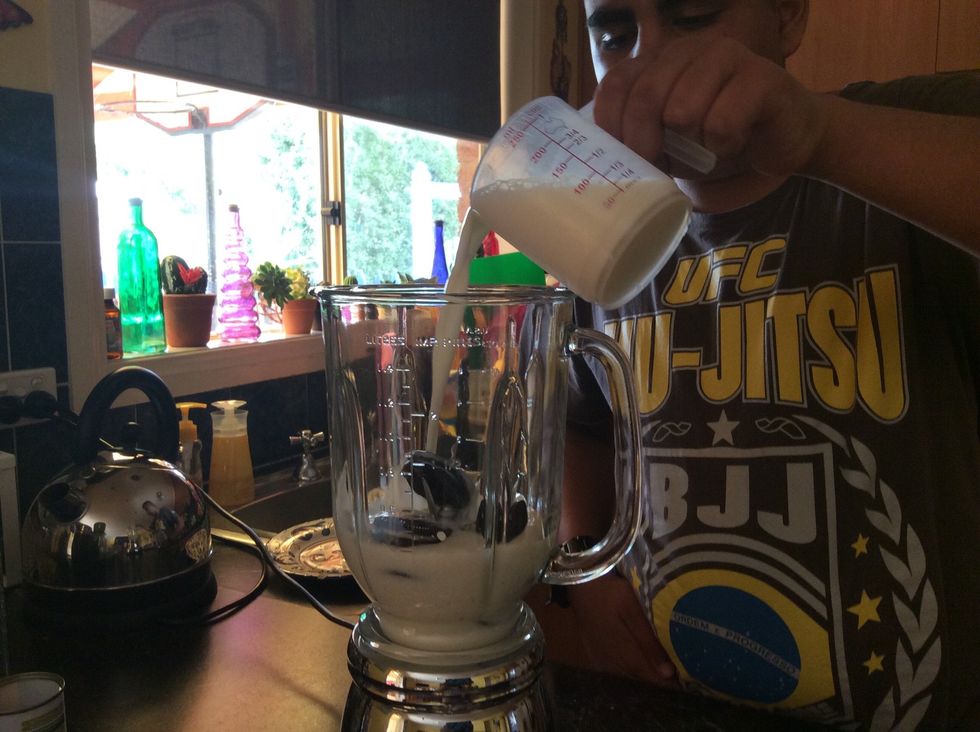 Repeat for 3 cups of milk.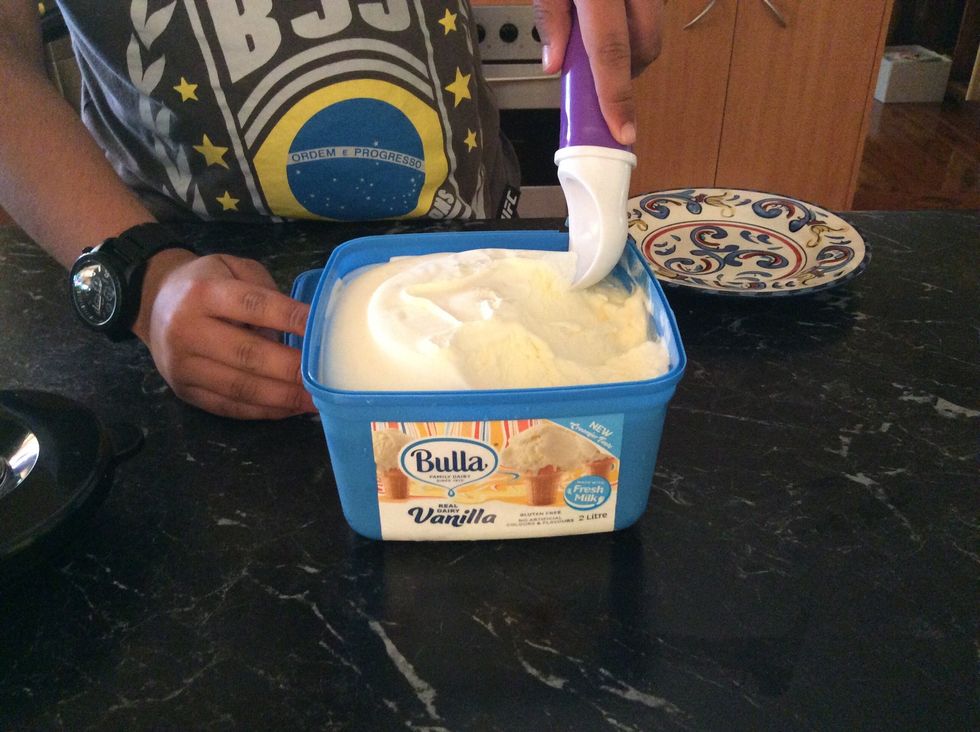 Step 3: Using the scoop, get 1 scoop of vanilla ice cream. Repeat this step 4 times.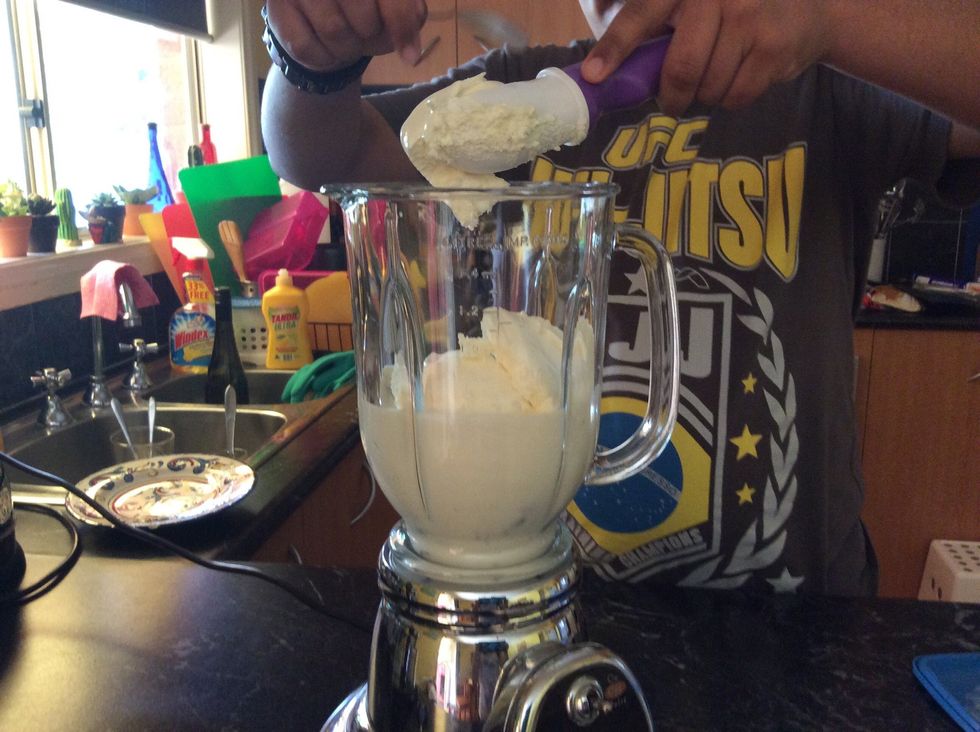 Then place each scoop of ice cream in the blender.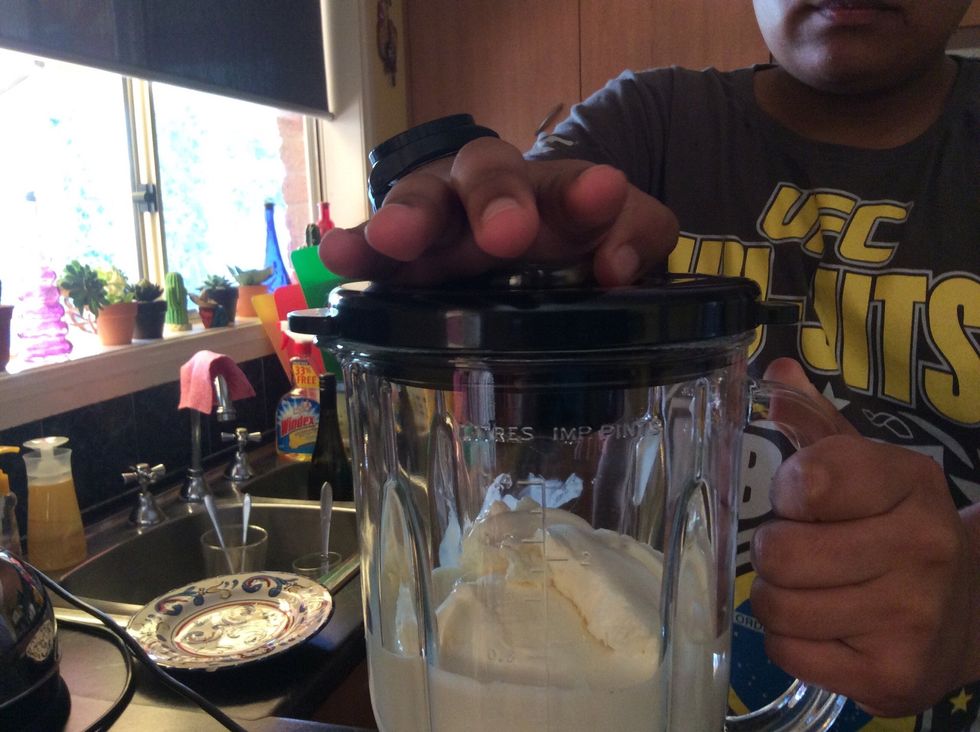 Step 4: After you place 4 scoops of vanilla ice cream, then place the lid on and place it on top of the blender. Be careful if you don't put the lid on the blender firmly it will spread everywhere.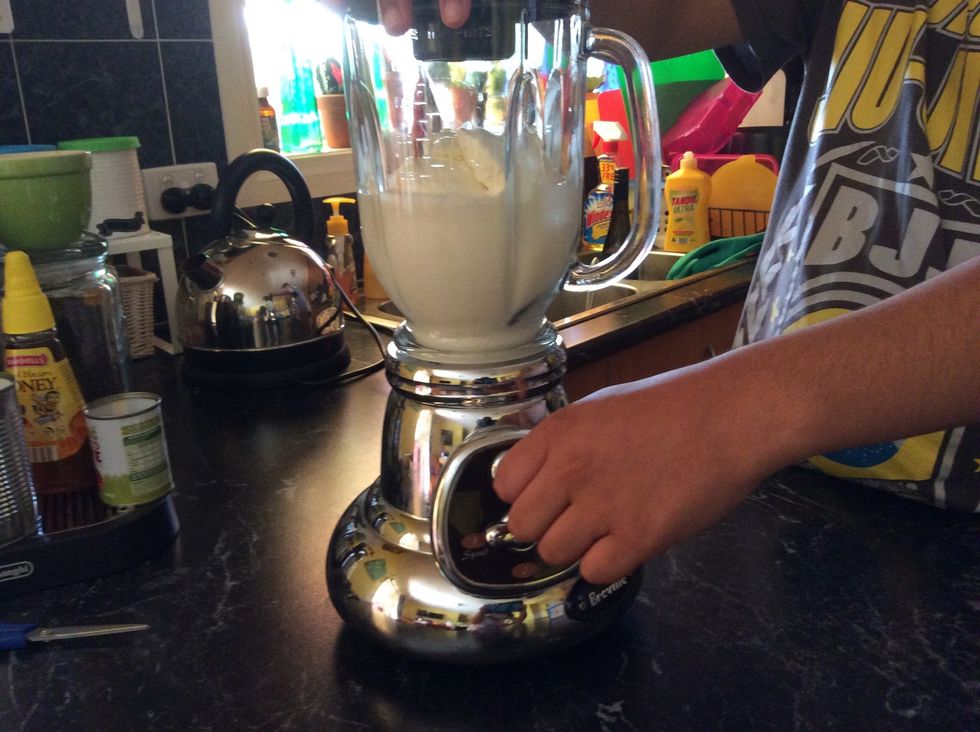 Step 5: Use your right hand on top of lid and your left hand turn the switch. When you start the blender don't leave it by itself because the lid might come off.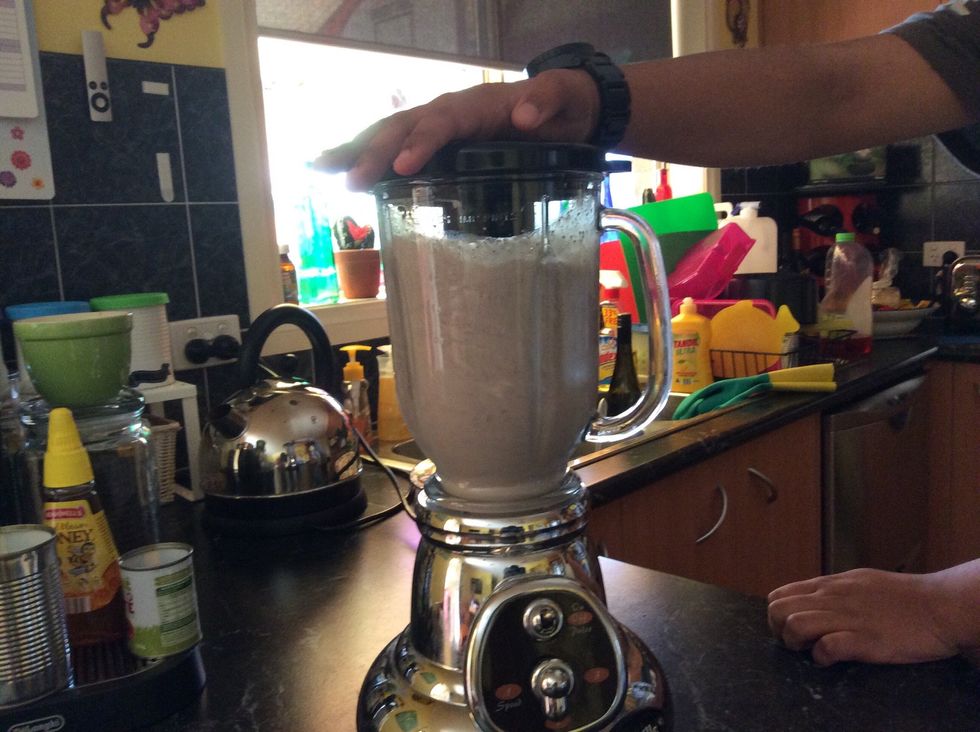 Leave the blender on for 2 minutes.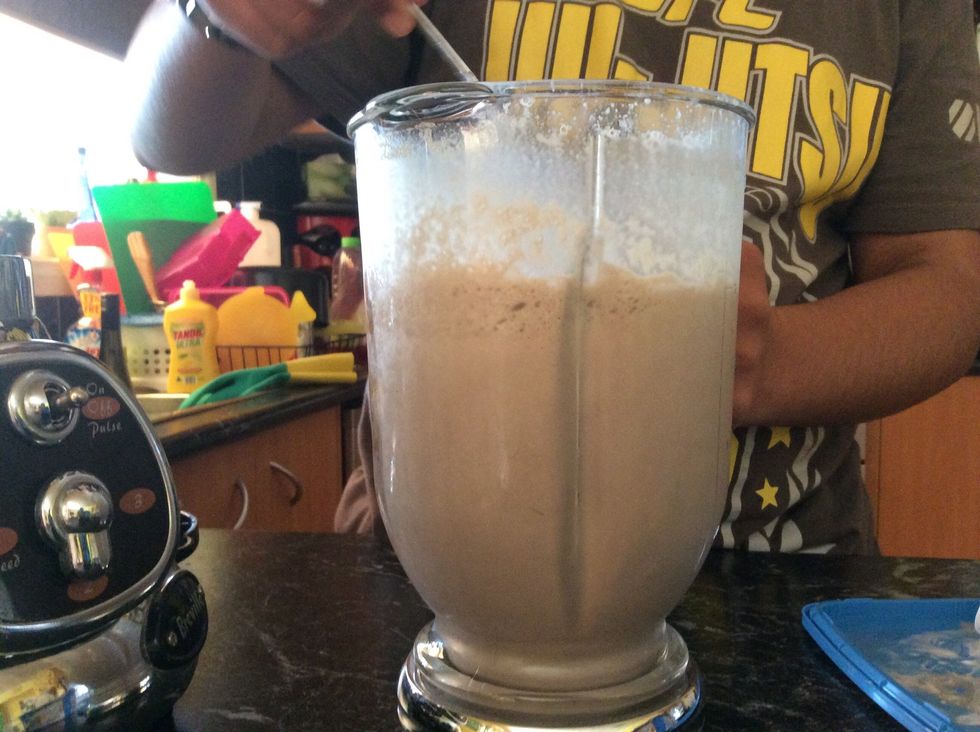 Step 6: When 2 minutes is done and take off the lid.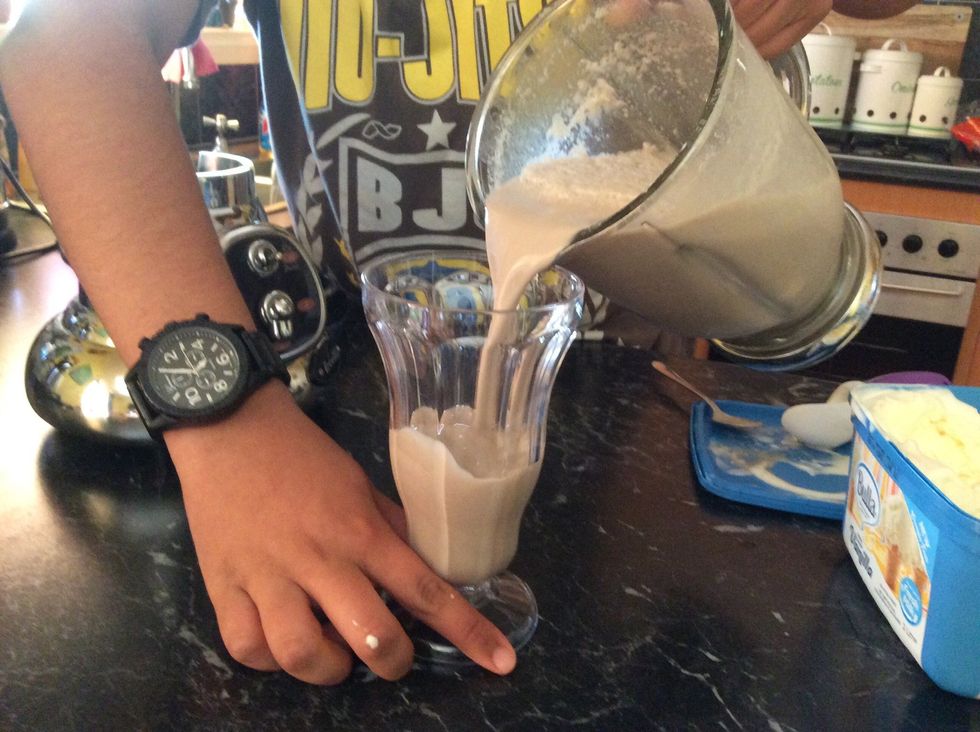 Step 7: get a drinking cup and then pour the smoothie in the cup.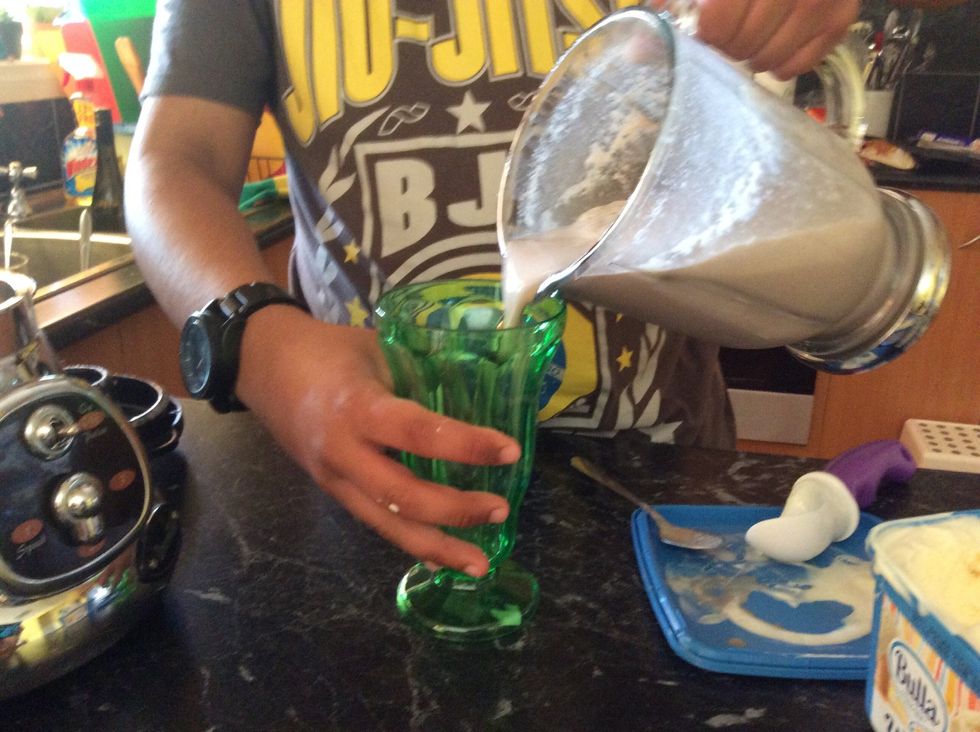 Be careful when you pour the smoothie.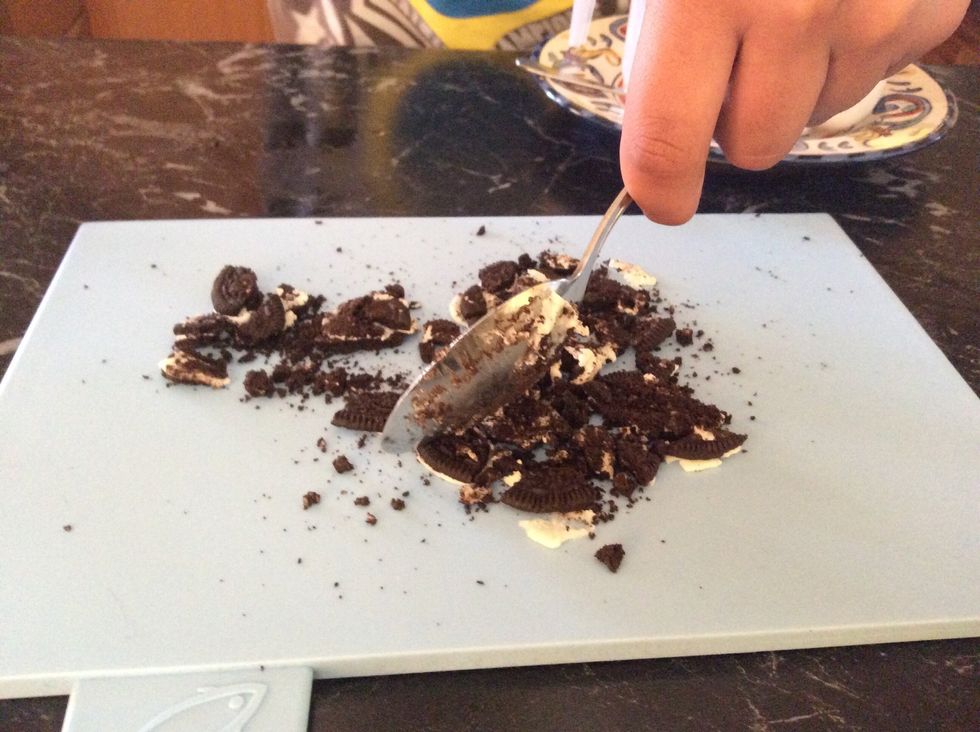 If you want Oreo's on top of your smoothie, grab a Oreo's and a spoon, then squash the Oreo's with your spoon really hard and make into pieces.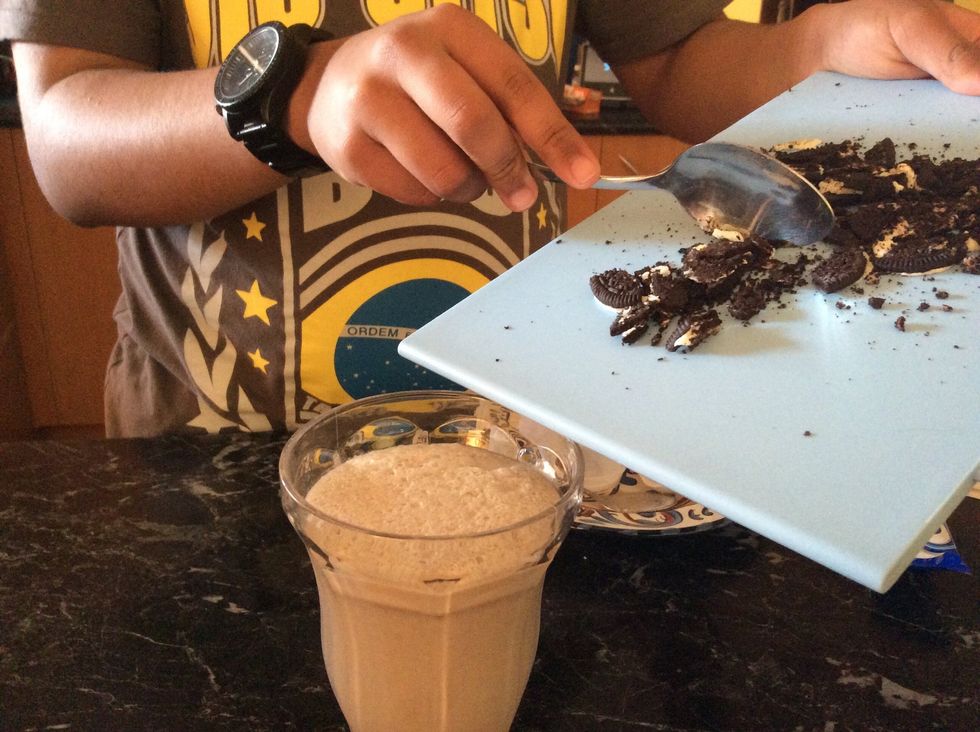 After squashing the Oreo's, pour it on your smoothie.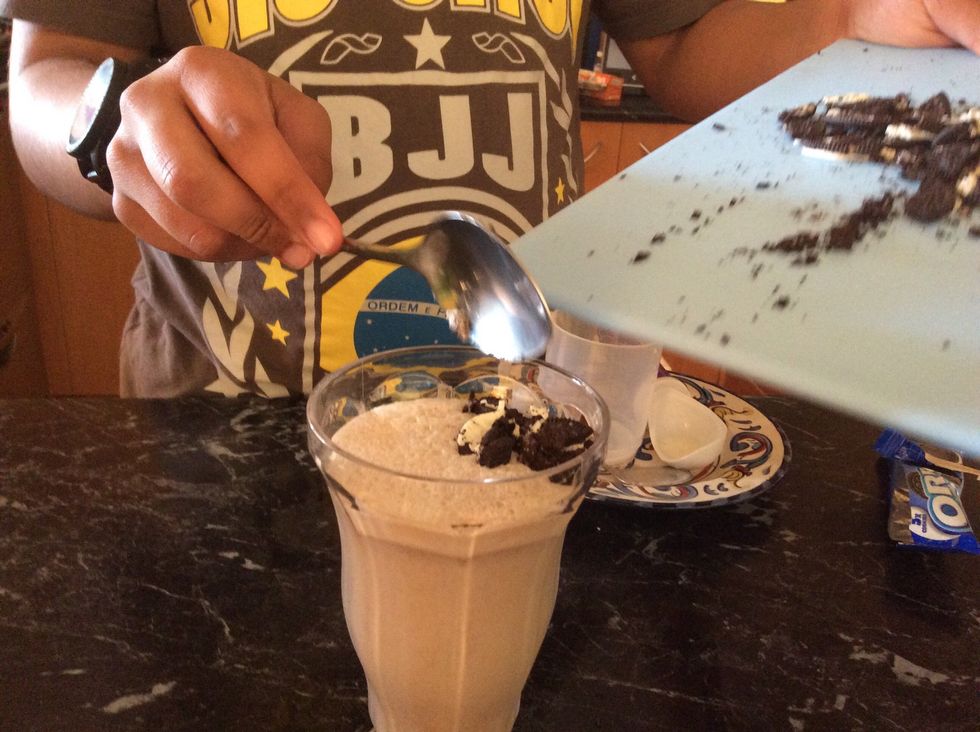 Don't leave some crumbs on the floor.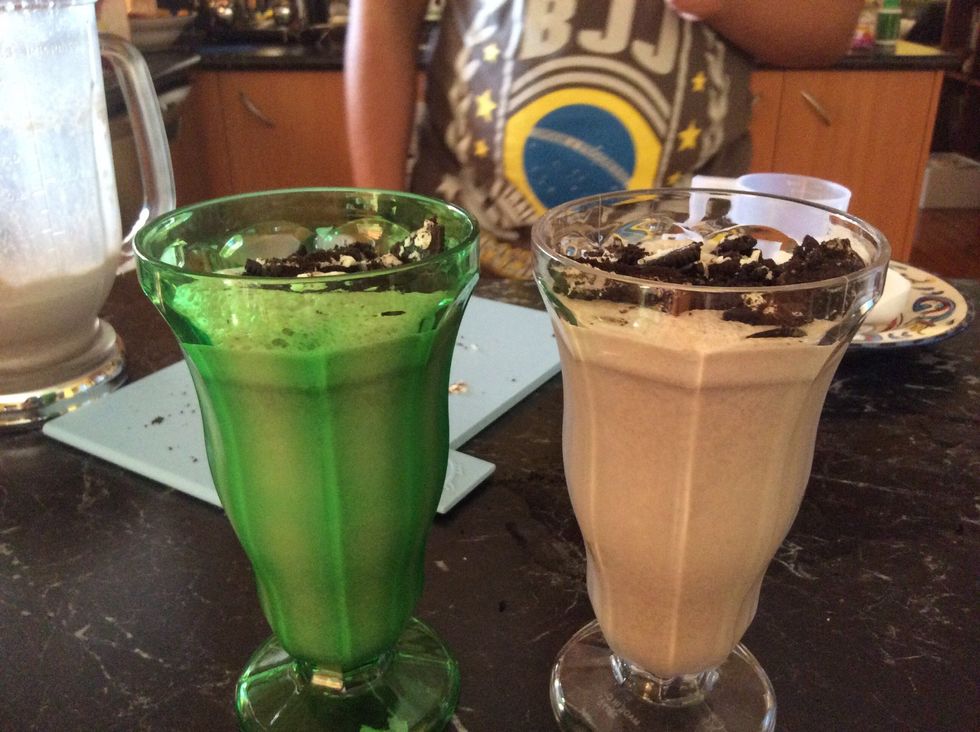 And then your done. Enjoy your cookies and cream smoothie
Ingredients:
Oreo cookies (6 oreo cookies)
3 cups of milk
4 scoops of vanilla ice cream
Equipment:
Spoon
Scoop
Blender machine
Measuring cup
Drinking cups