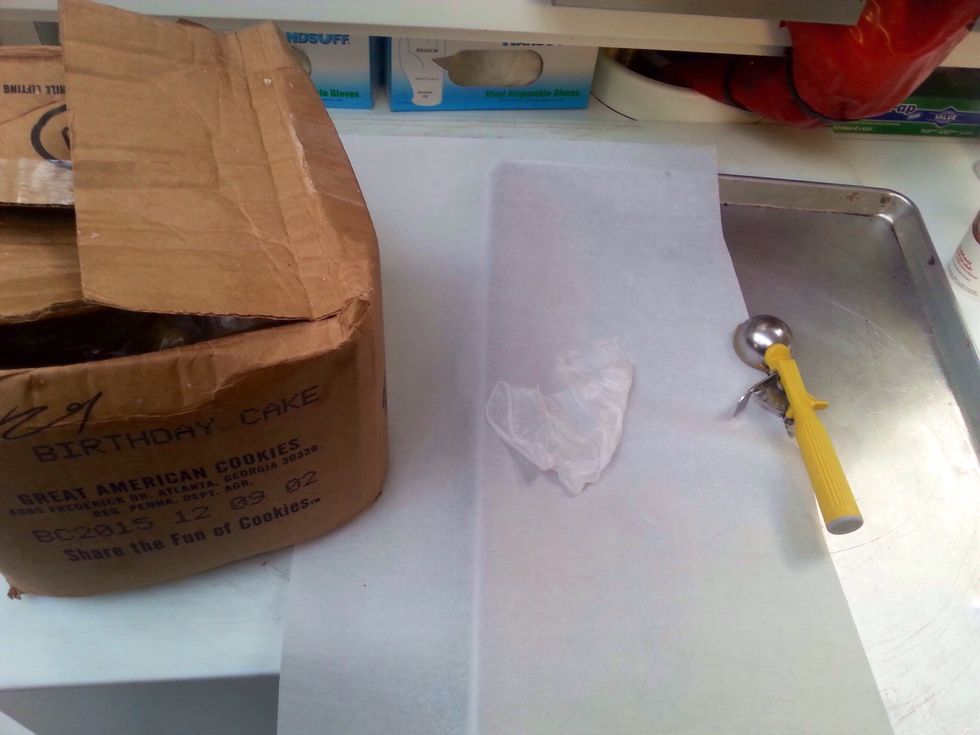 1. Gather all the supplies you need.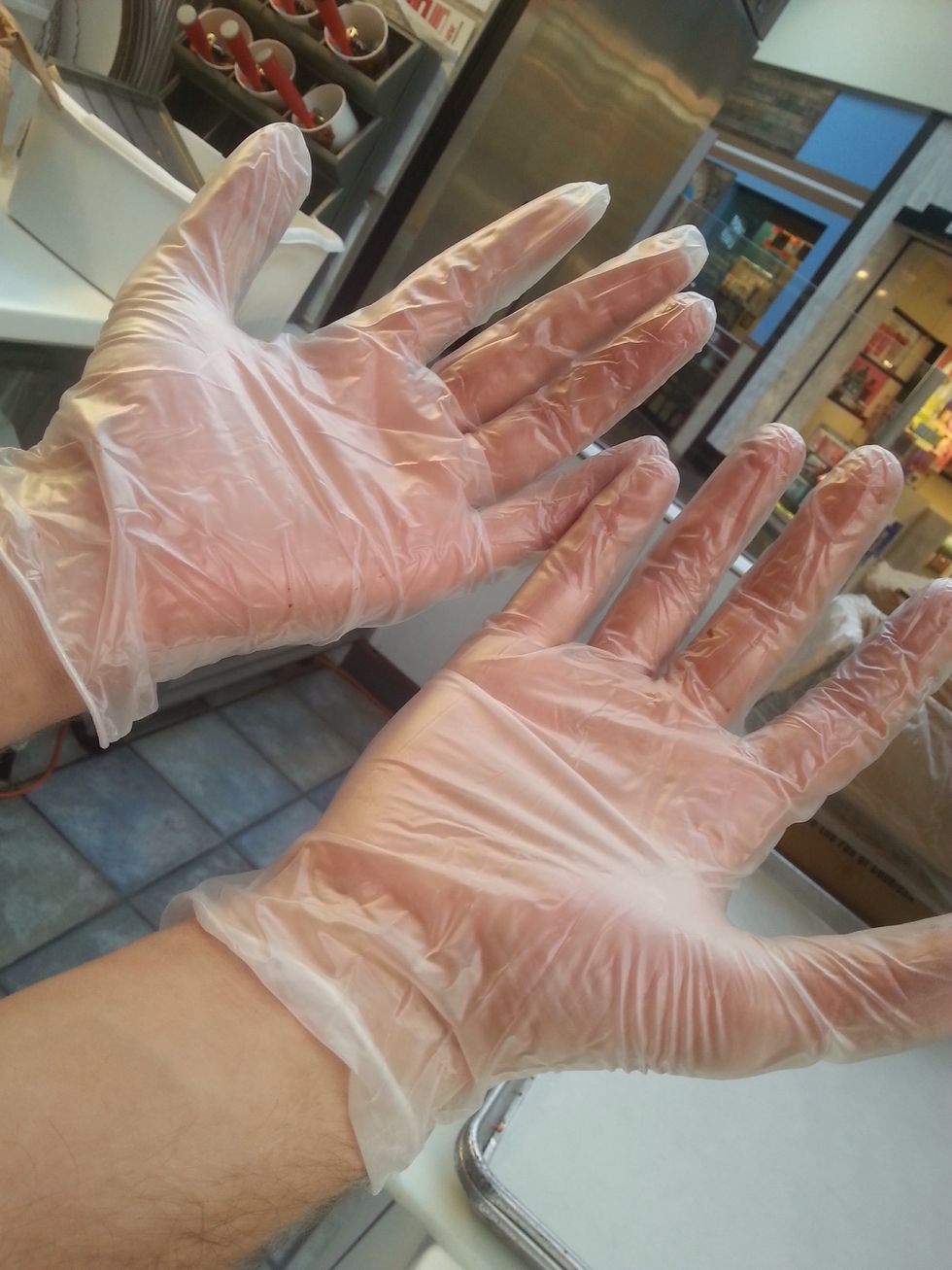 2. Next put on you gloves.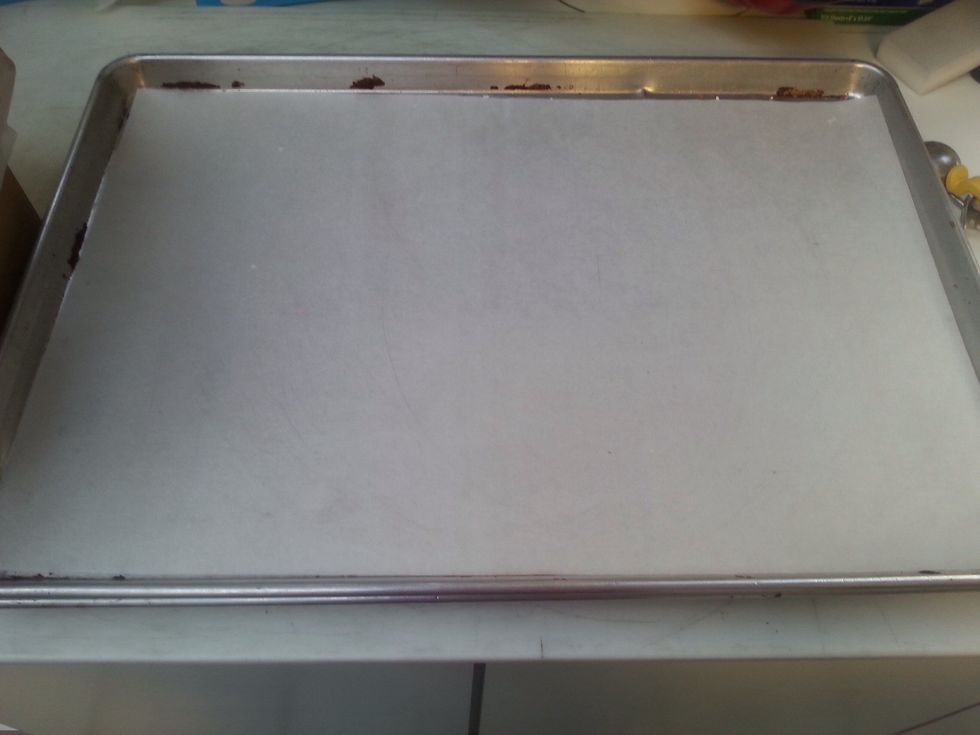 3. Put the Pan liner on the pan.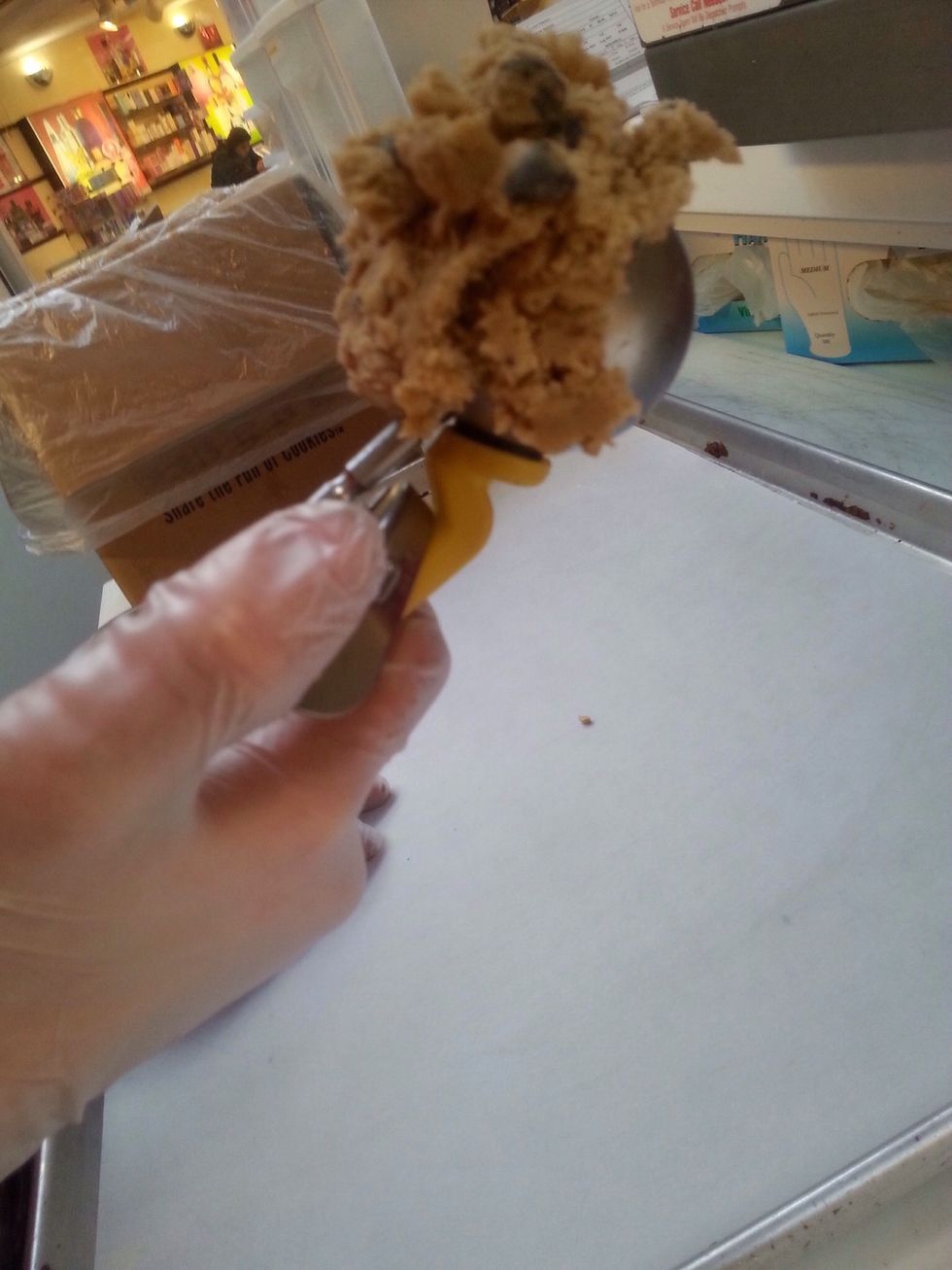 4. Grab your scope and scope up some dough. Doesn't matter how much.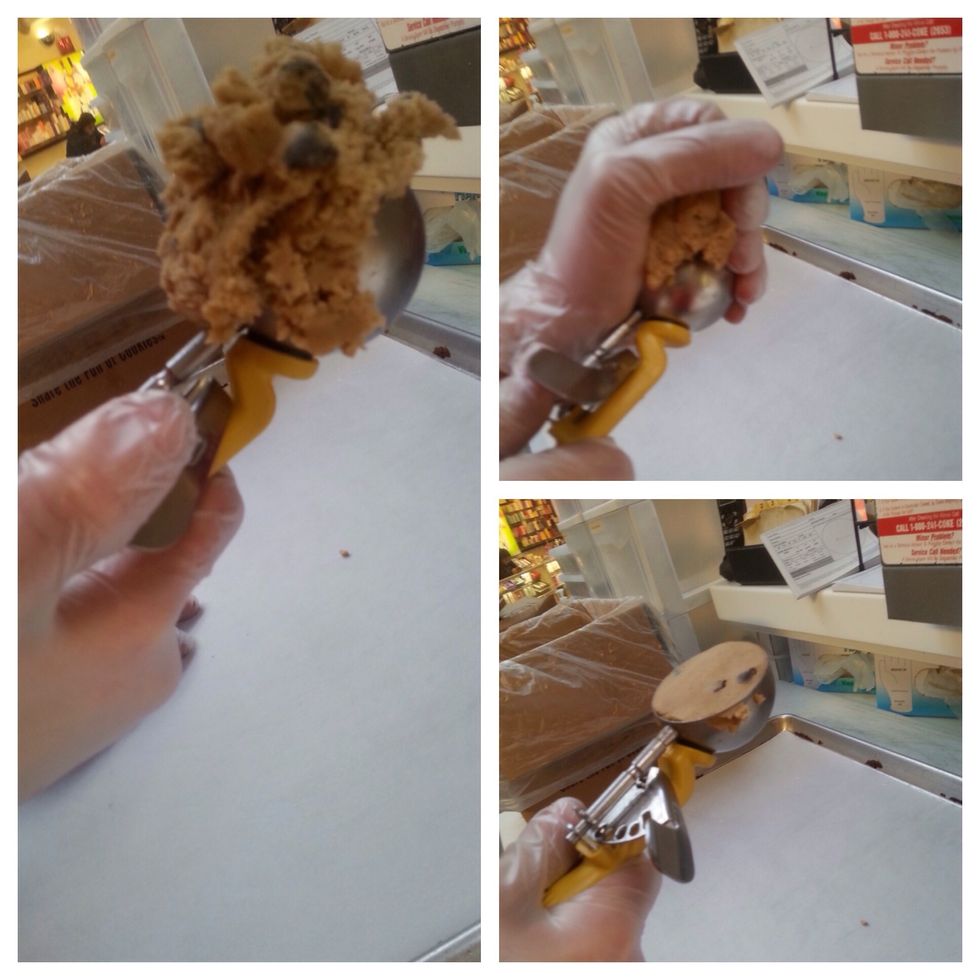 5. Use your other hand to remove excess dough to make it even with the scope, like shown.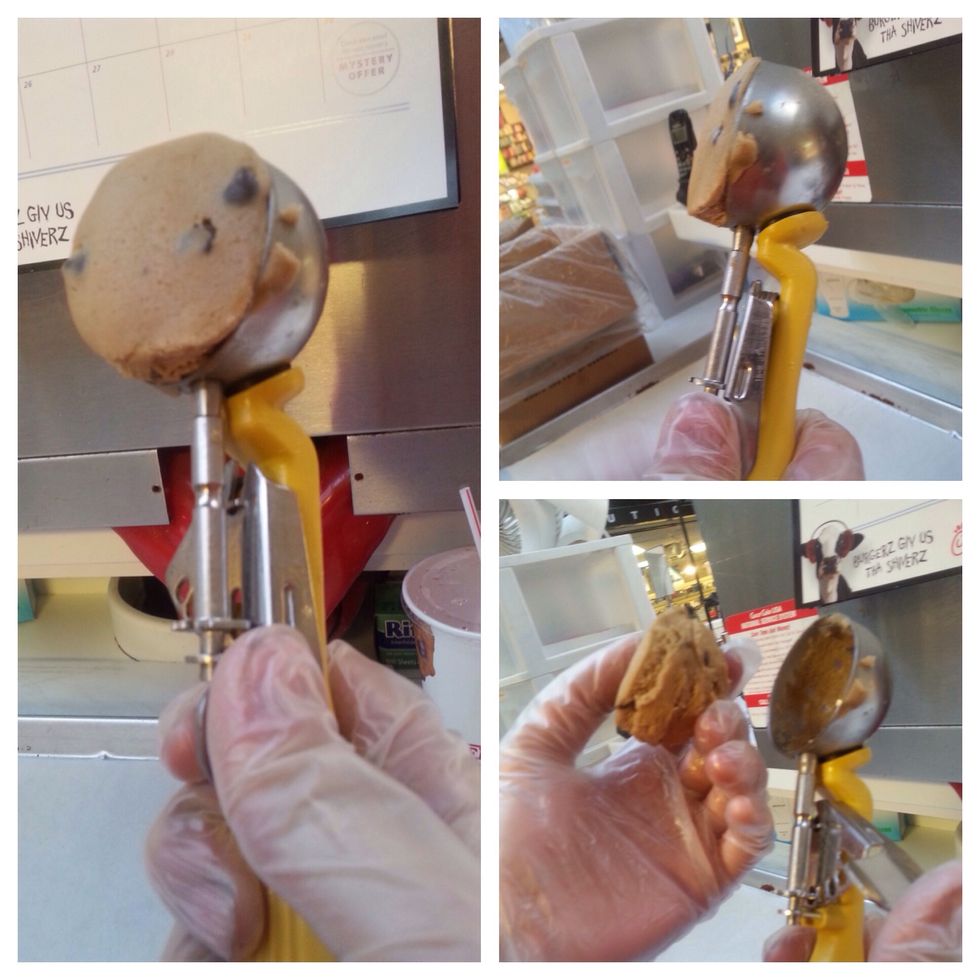 6. Next push the button in and use your other hands fingers to pull out the dough, should be in a round half sphere shape.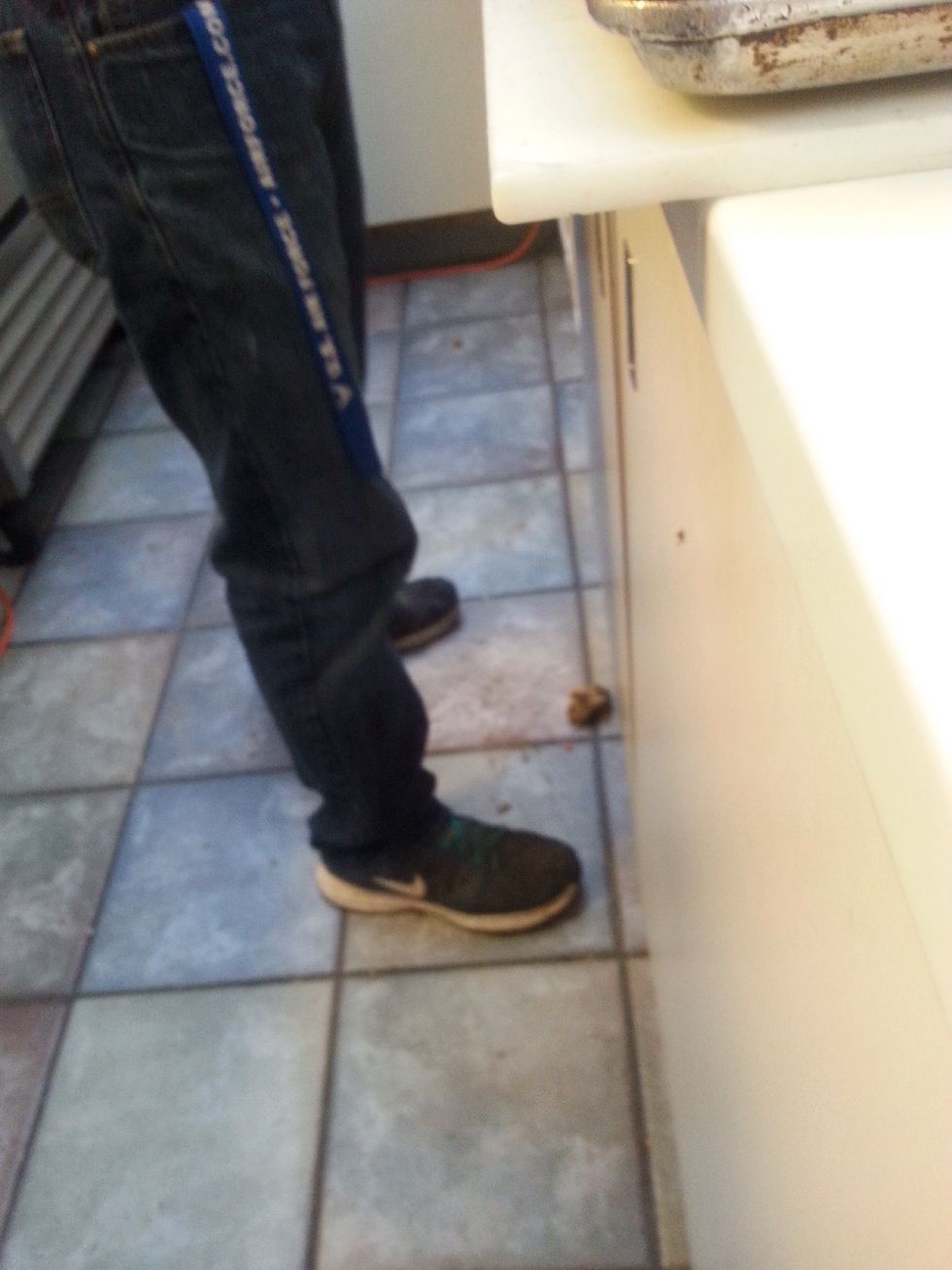 This is a don't!!! Don't drop the cookie dough.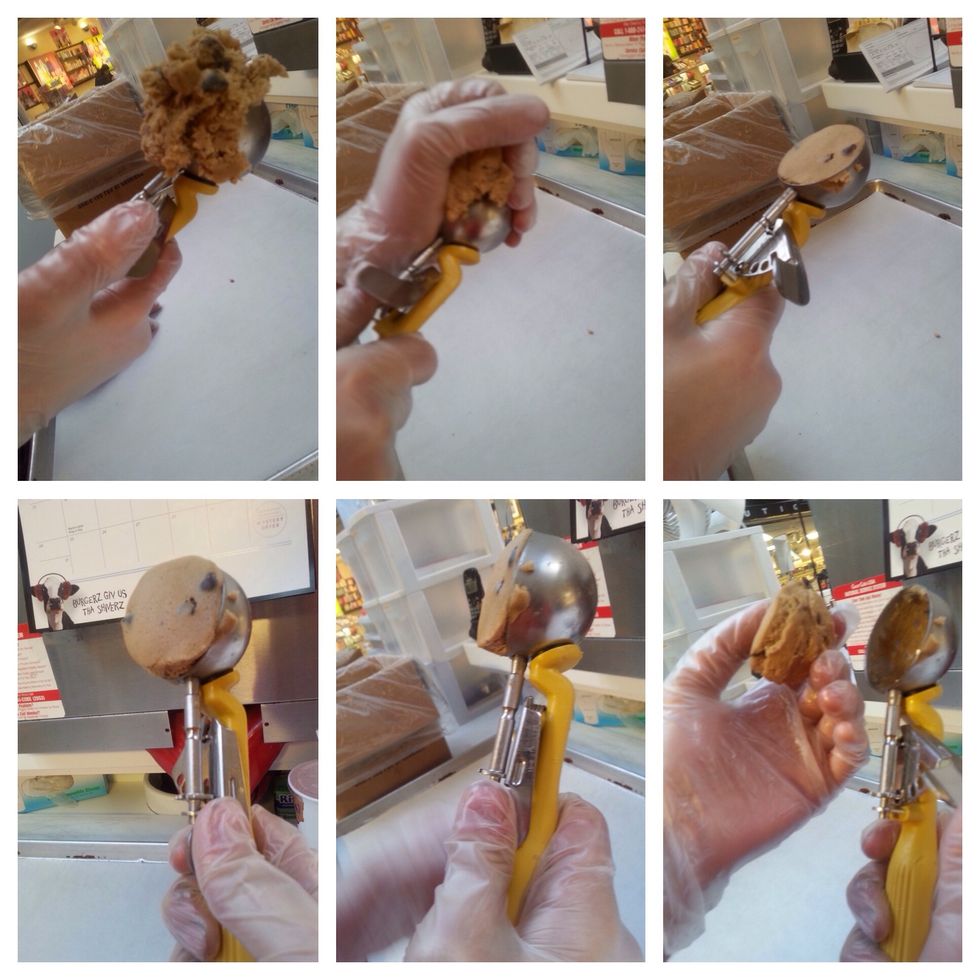 7. Repeat steps 4-6 for 15 cookies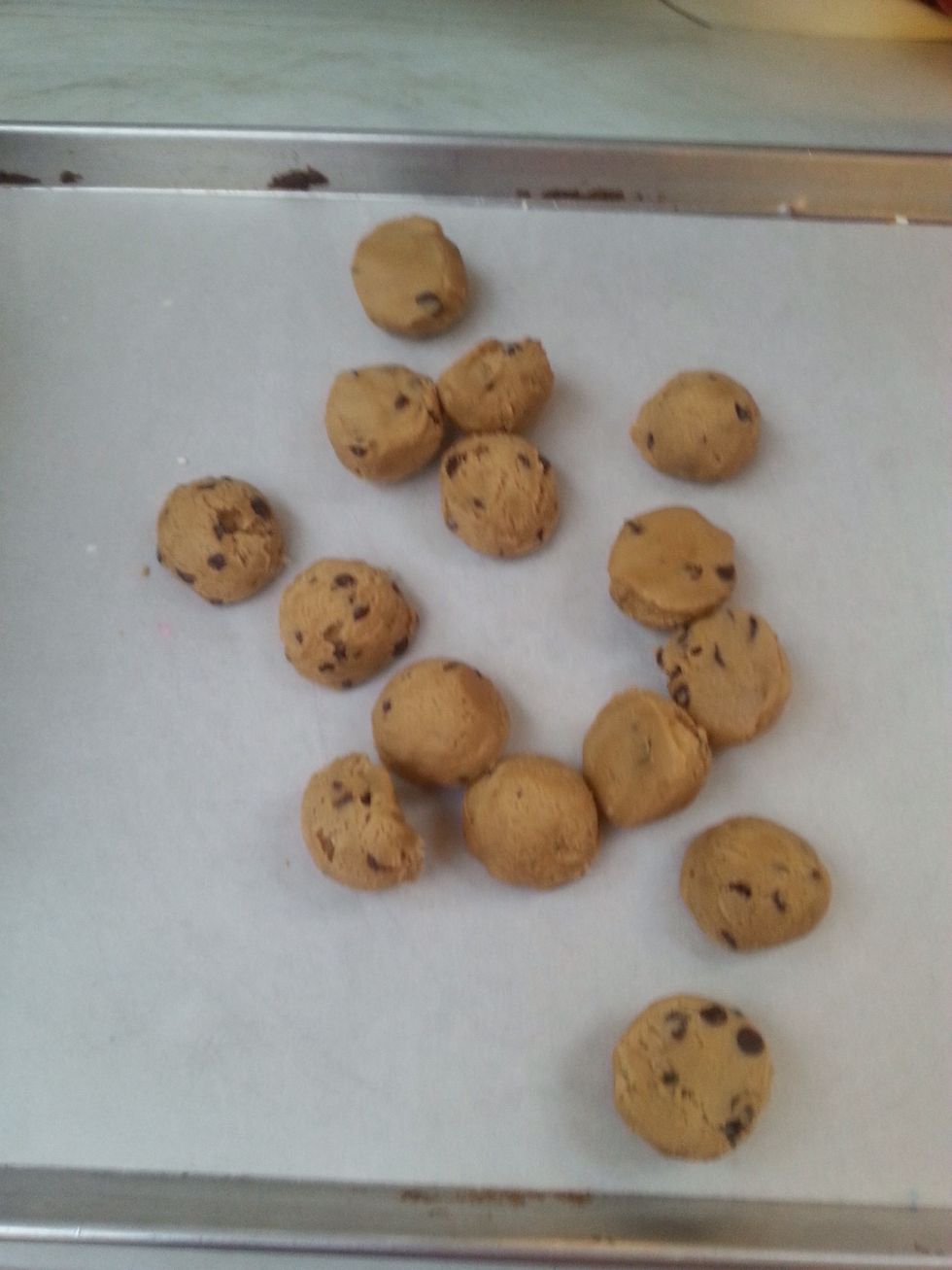 15 cookies!!!
8. Place the 15 cookies on the pan in a 3x5 pattern.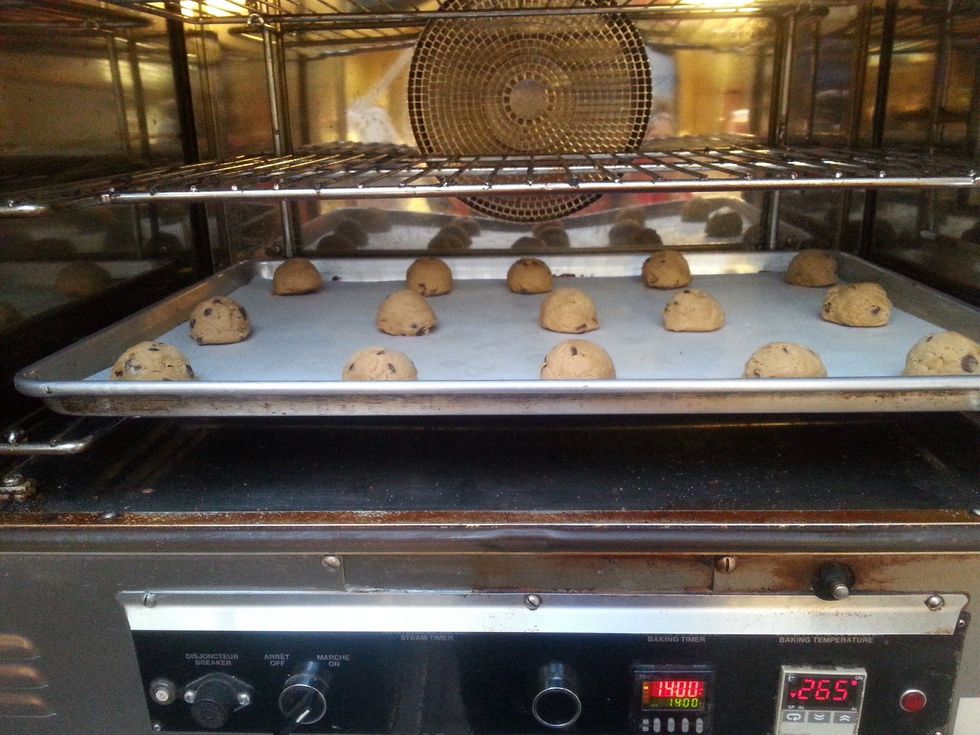 9. Place the cookies in the oven for 14 min. at 275 degrees fahrenheit.
10. Let cool 15 min. Serve and enjoy!!!
1.0 Pan
1.0 Pan sheet
1.0 Ice cream scoop
1.0 Box of cookie dough
1.0 Pair of any size glove