How to make a contemporary party arrangement
Make a Contemporary Party Arrangement
1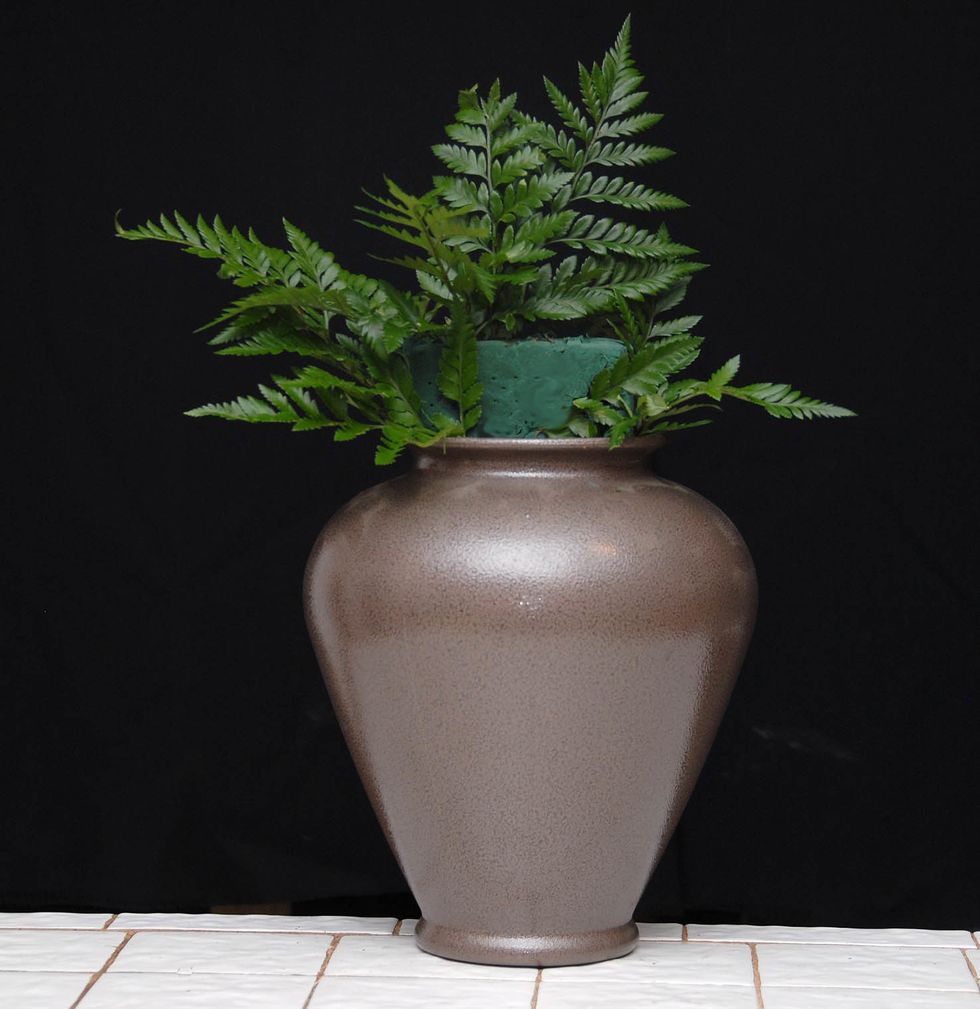 Start with a large container. Fill it with foam scraps or pebbles. Add foam to the top. Start using foliage such as baker fern to cover your foam.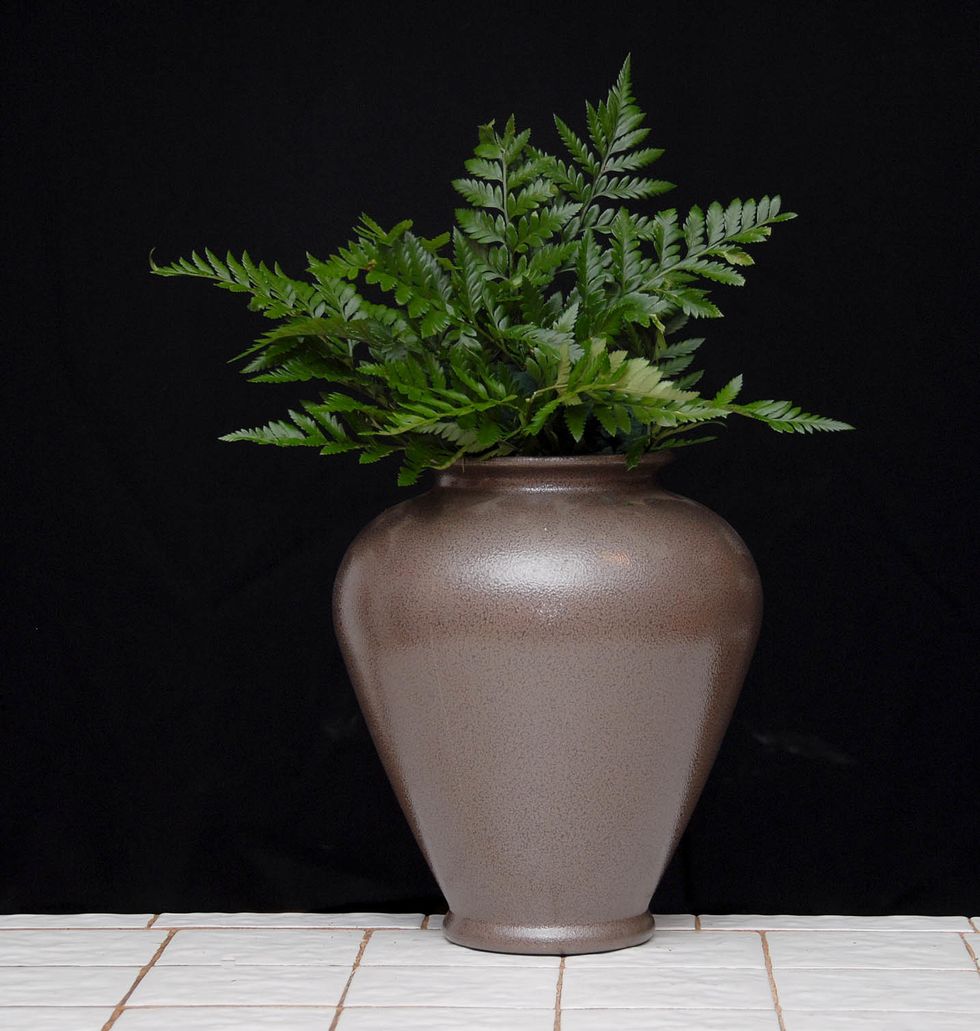 Completely cover the foam with foliage. This is called "covering mechanics" and is considered good workmanship when designing. This arrangement will be one sided but we are covering all the foam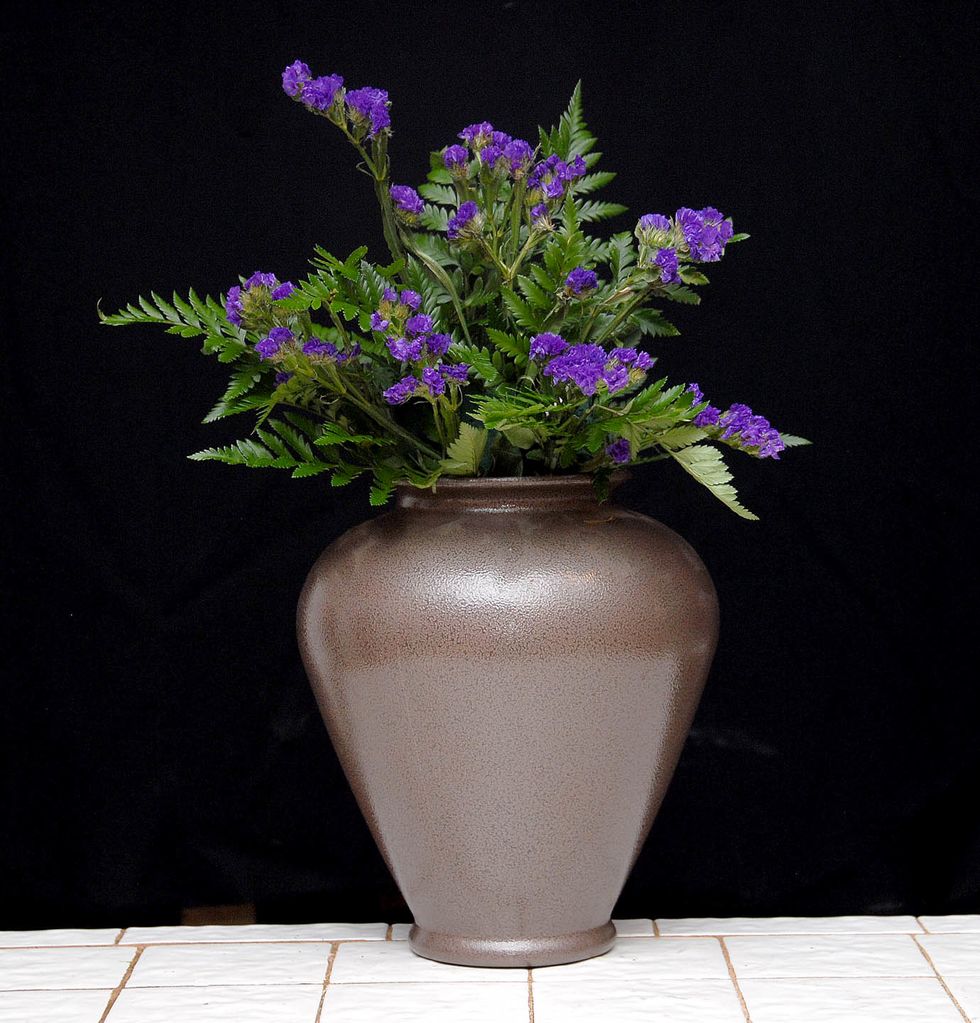 Take pieces of Statice and distribute following the placement of the foliage as shown.
Place 2 tropicals, in this case Psittacorum Heliconia to the left. Make a loop of a tropical foliage (eg. Ti Leaves, or alternatively Aspidistra) and place to the right. Add 2 Fuji Mums in the front.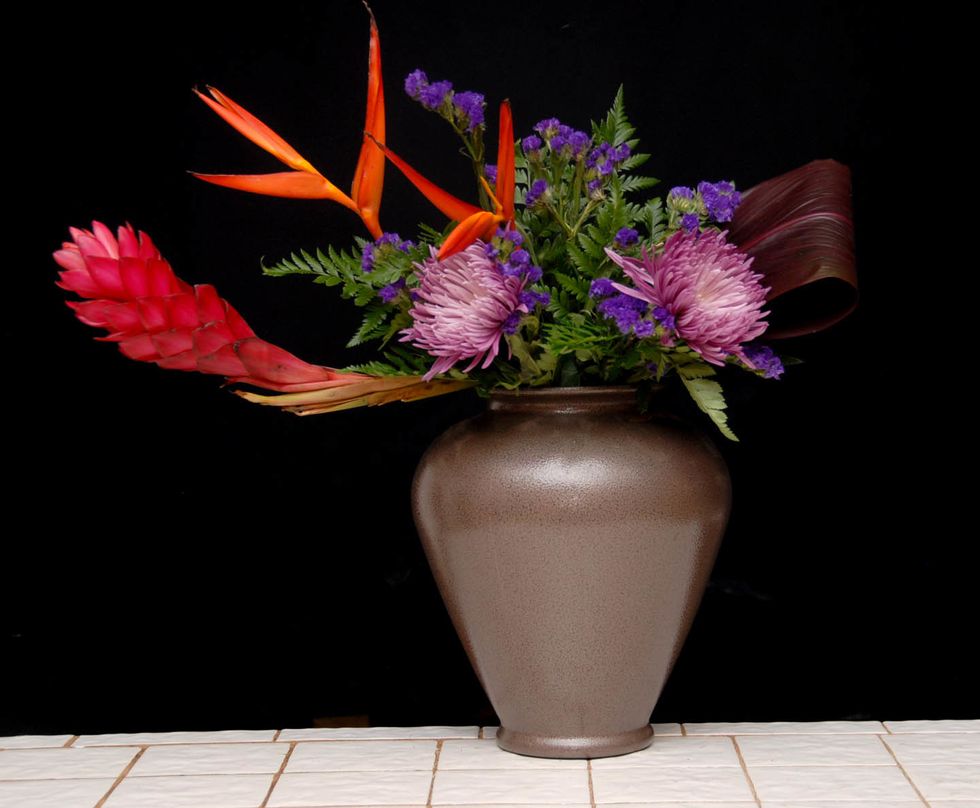 Place a Ginger flower dramatically to the left!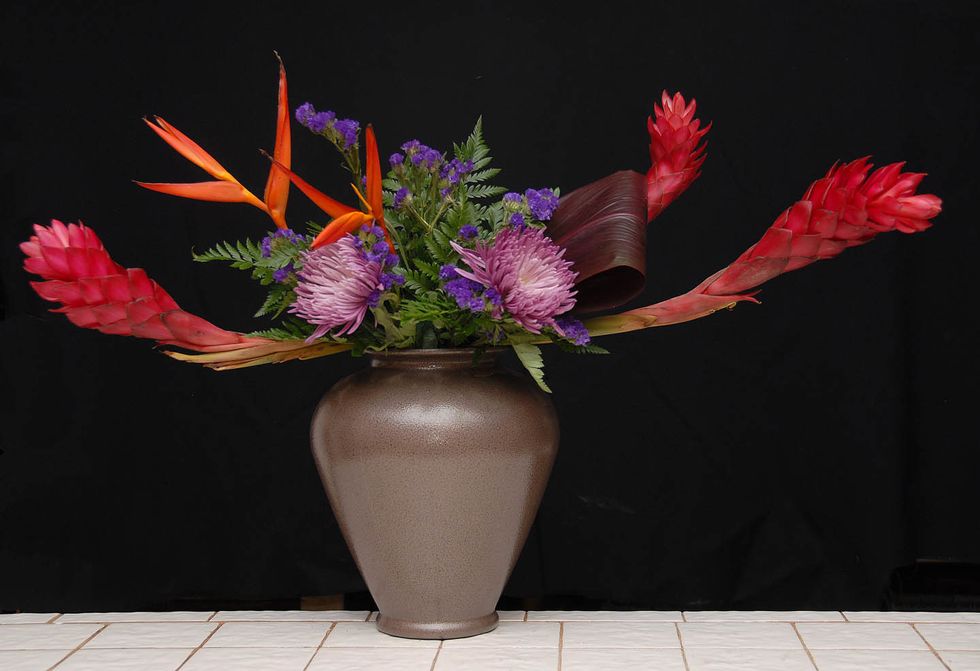 Place two more Gingers to the right. The overall shape/form is that of a contemporary one sided elevated horizontal!
Add a few Roses in through the center. Additional foliage may be placed at the designer's discretion. The design could be said to be finished at this point….. But WAIT…. THERE's MORE!!!!!!
If you'd like your design to look a bit more kinky, add a few branches in through the arrangement. In this case we used Kiwi Vine. Experiment! Use other branches, or other tropicals like Strelitzia
1.0 Large Container
Foam Scraps or Pebbles
3/4 Foam
1/2 Bunch of Baker Fern
3.0 Stems of Statice
2.0 Psittacorum Heliconia
3.0 Ginger
2.0 Fuji Mums
3.0 Roses
2.0 Tropical Leaves
A couple of branches/vine
#23 or #24 Florist Wire to tie foliage in a loop.
Enthusiasm And A Sense of Adventure!
Rittners Floral School
More resources-Rittners Floral School, one of the finest floral schools in N.America\nwww.facebook.com/floralschool\nEMAIL:\nsteve@floralschool.com