How to make a come away with me travel journal cover graphic 45
Make a Come Away With Me Travel Journal Cover Graphic 45
19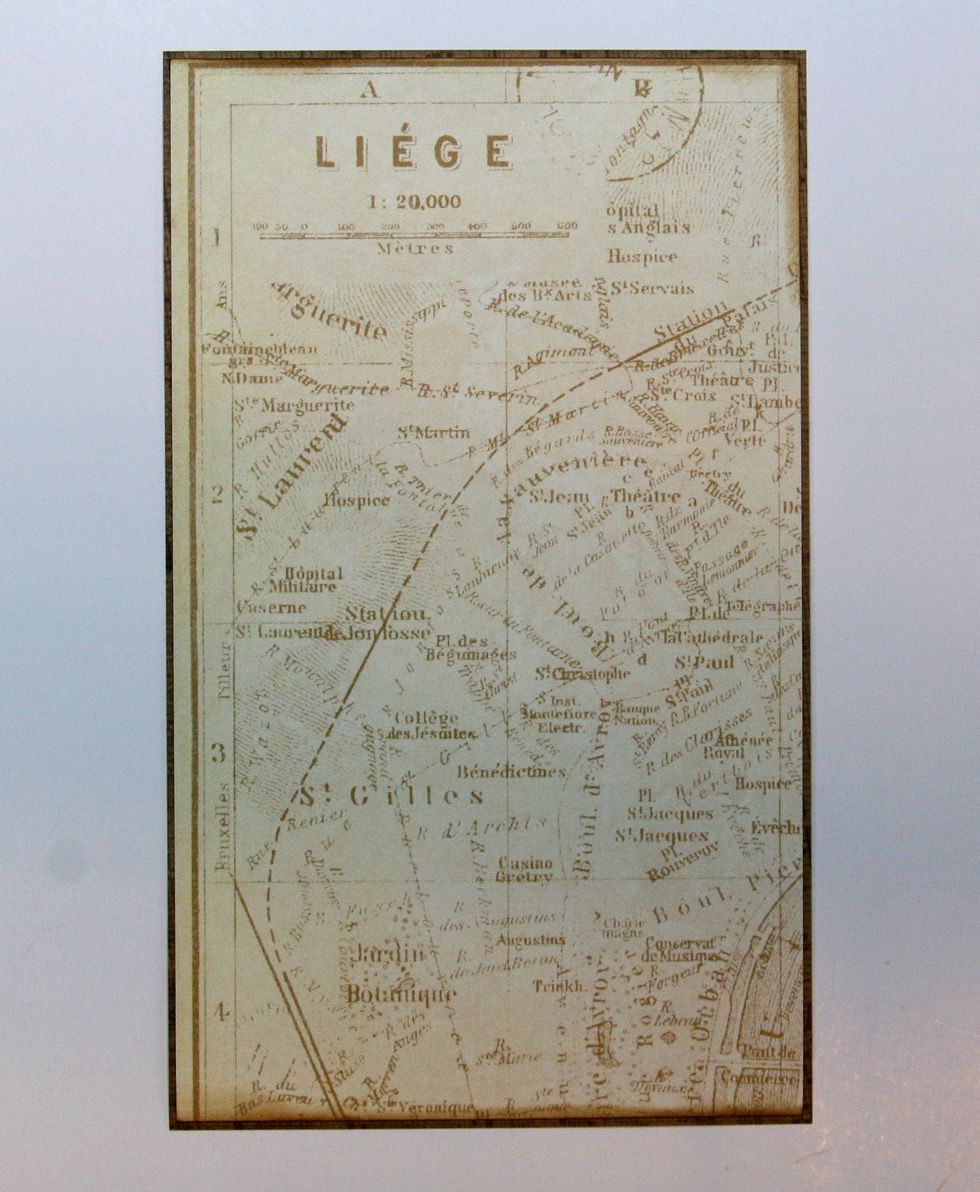 Add the neutral background to the dark border.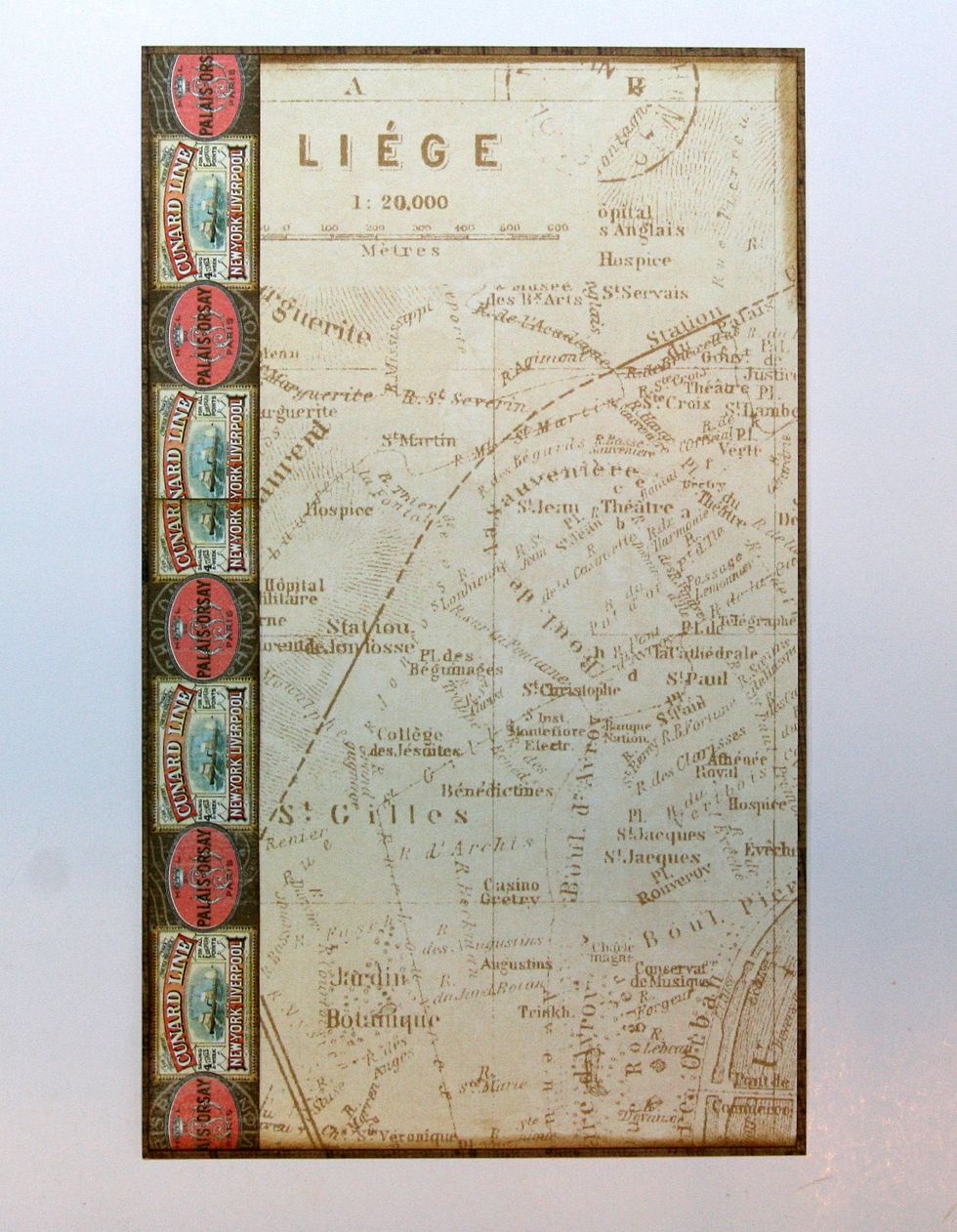 Attach label strip to left side.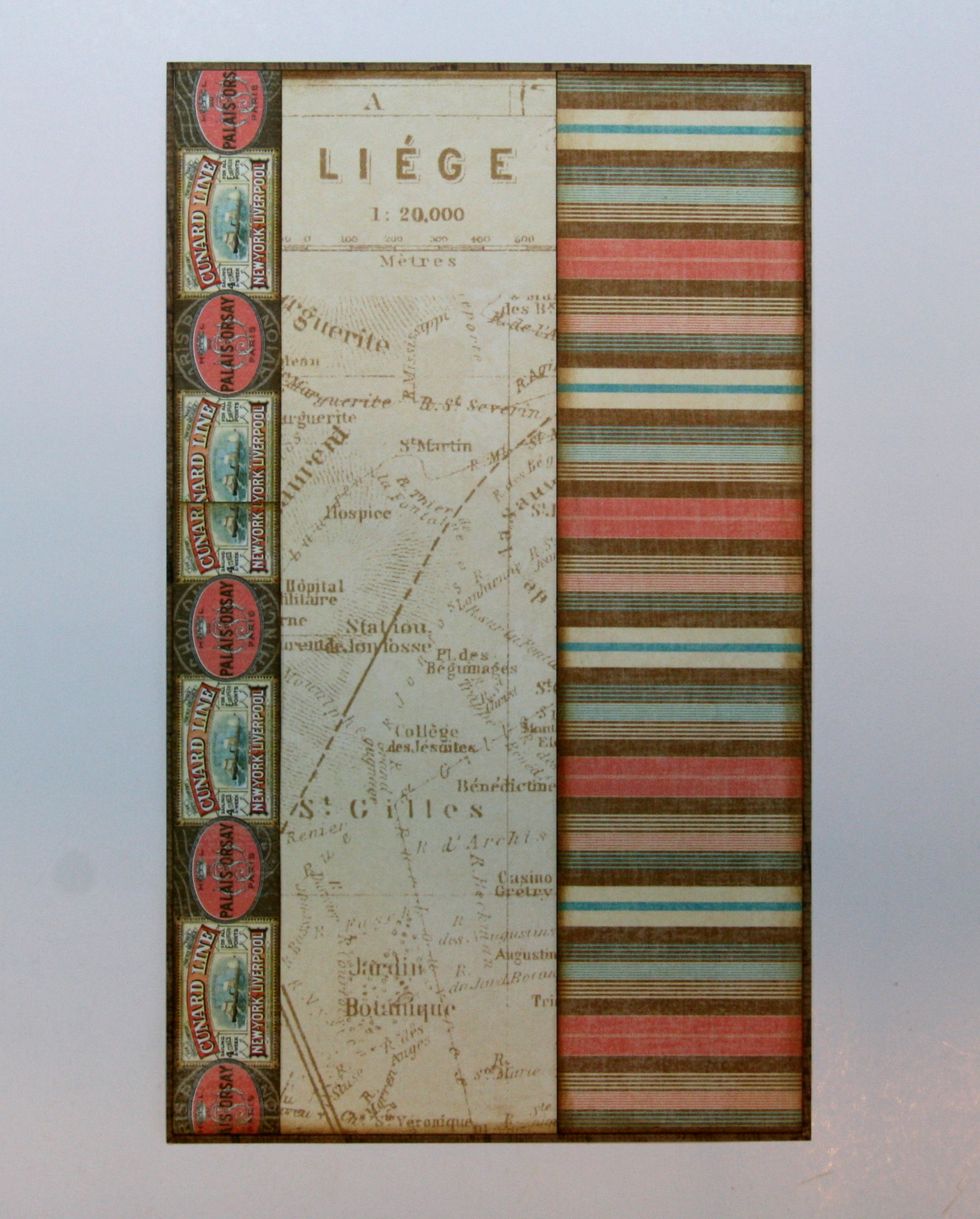 Add striped pattern to right side.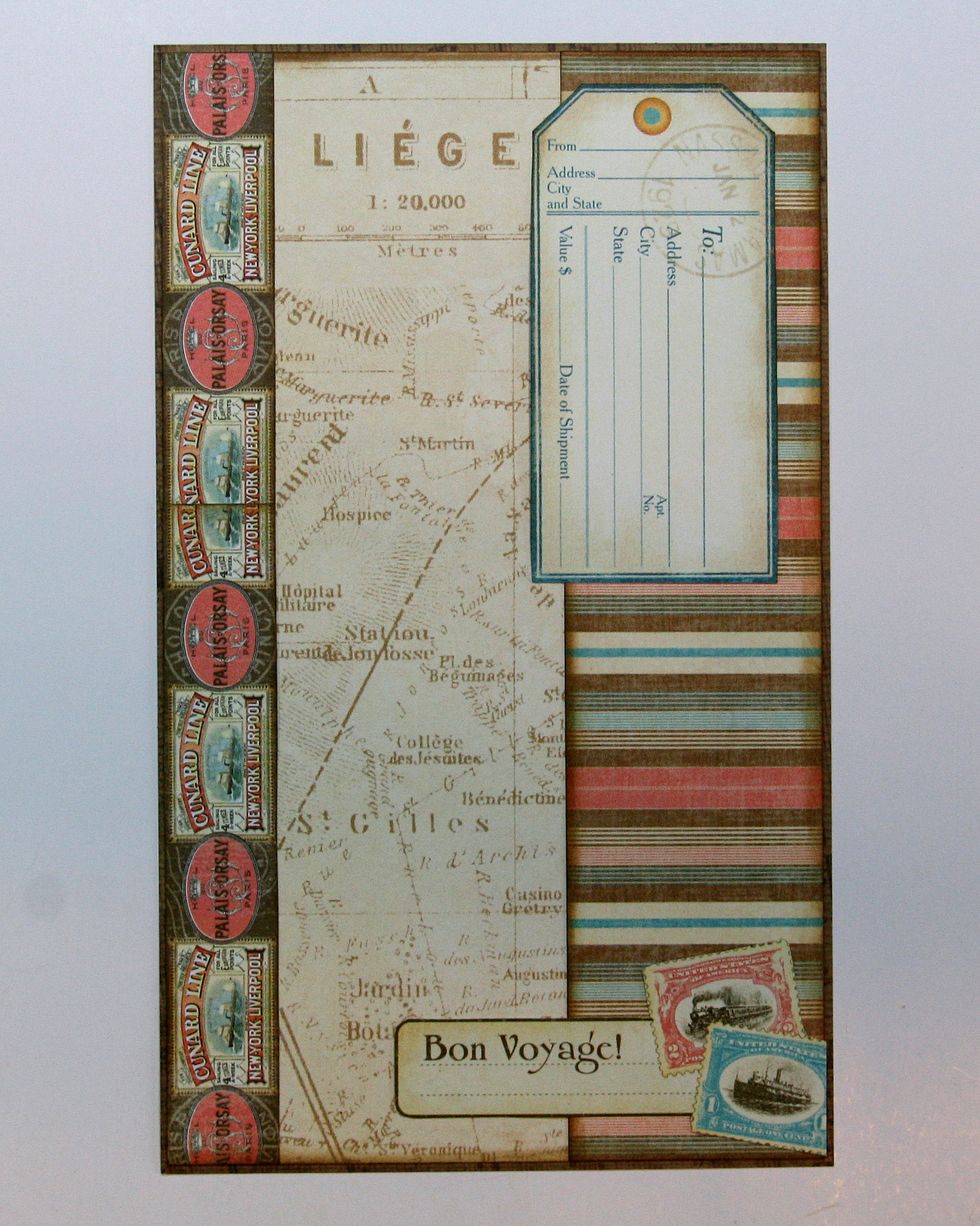 Layer on tag and Bon Voyage sentiment with stamps.
Now for the postcard image with dark border.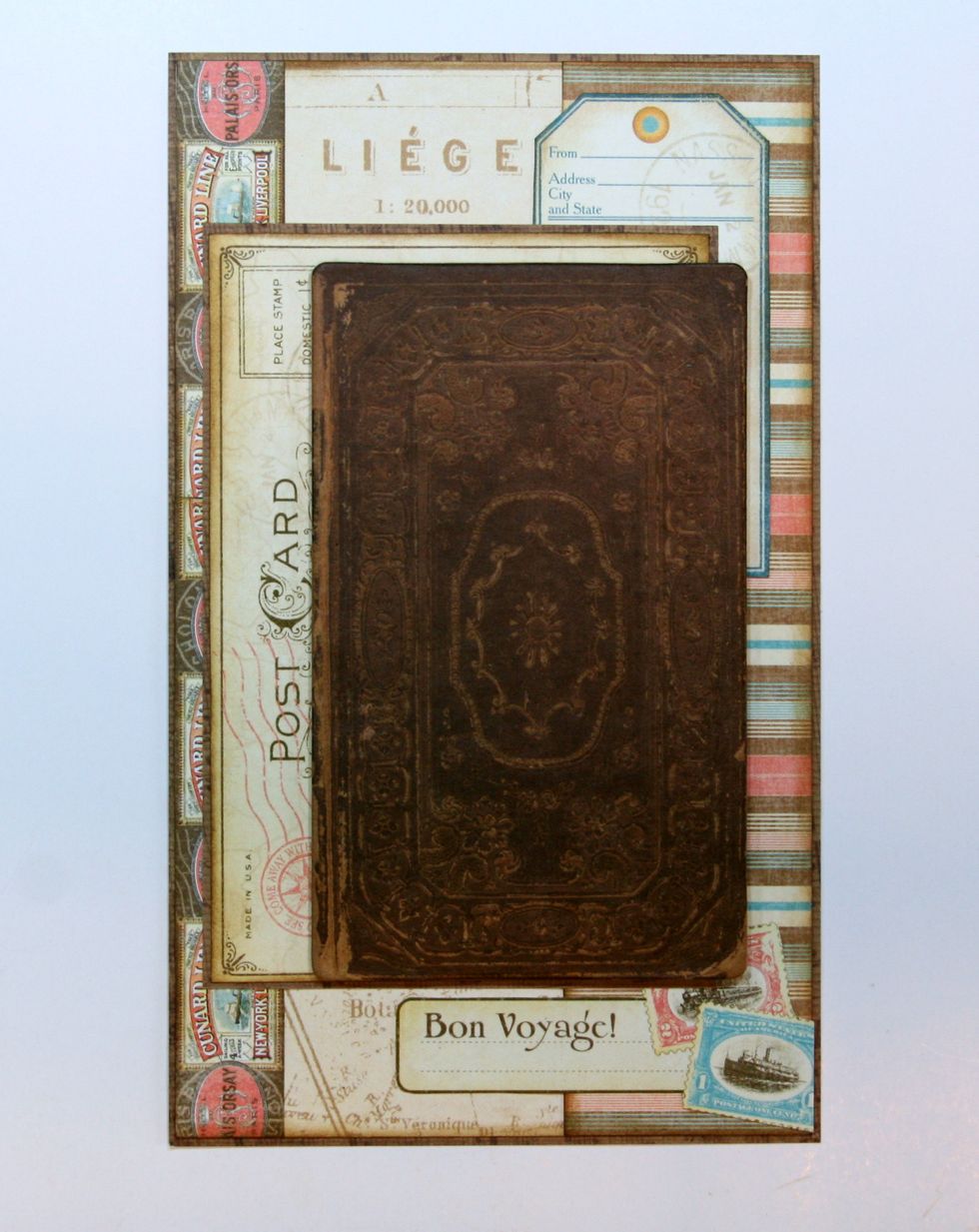 Layer on small chipboard book cover.
Add painted and inked chipboard frame with dimensional details and vintage buttons.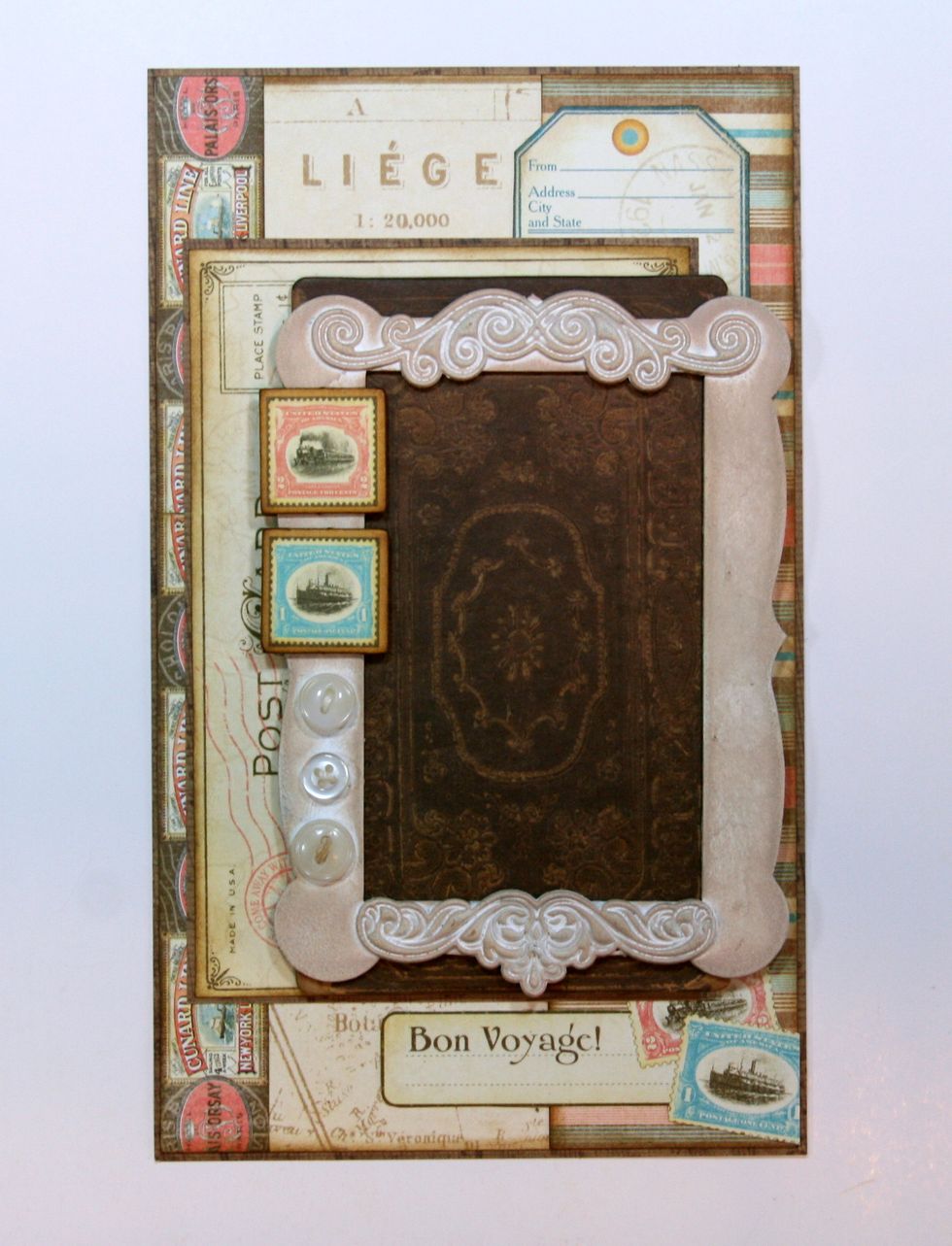 Top off the left side of from with chipboard stamps.
Add circular chipboard embellishment.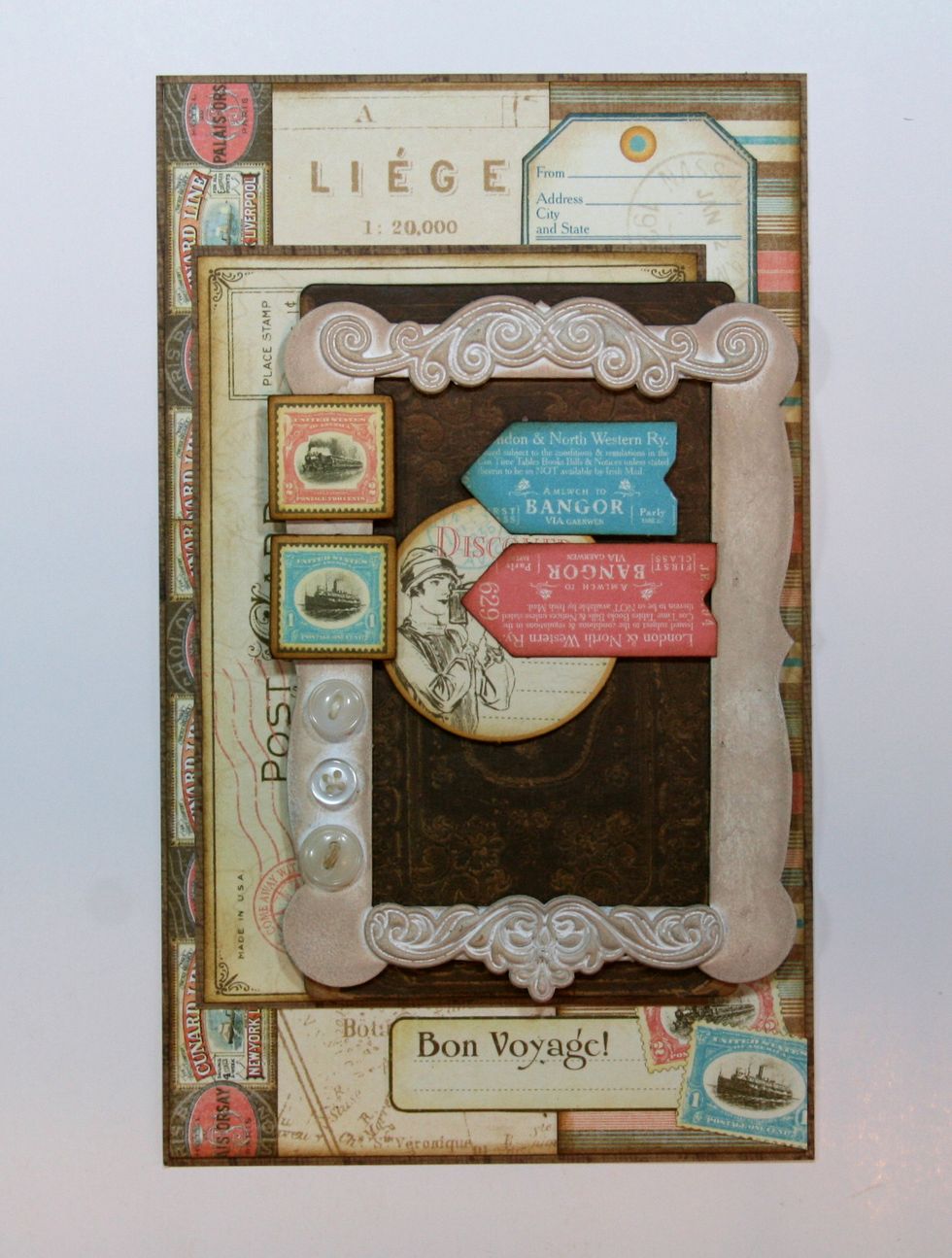 Layer banner shapes onto the round chipboard piece.
Next add balloon image and chipboard label.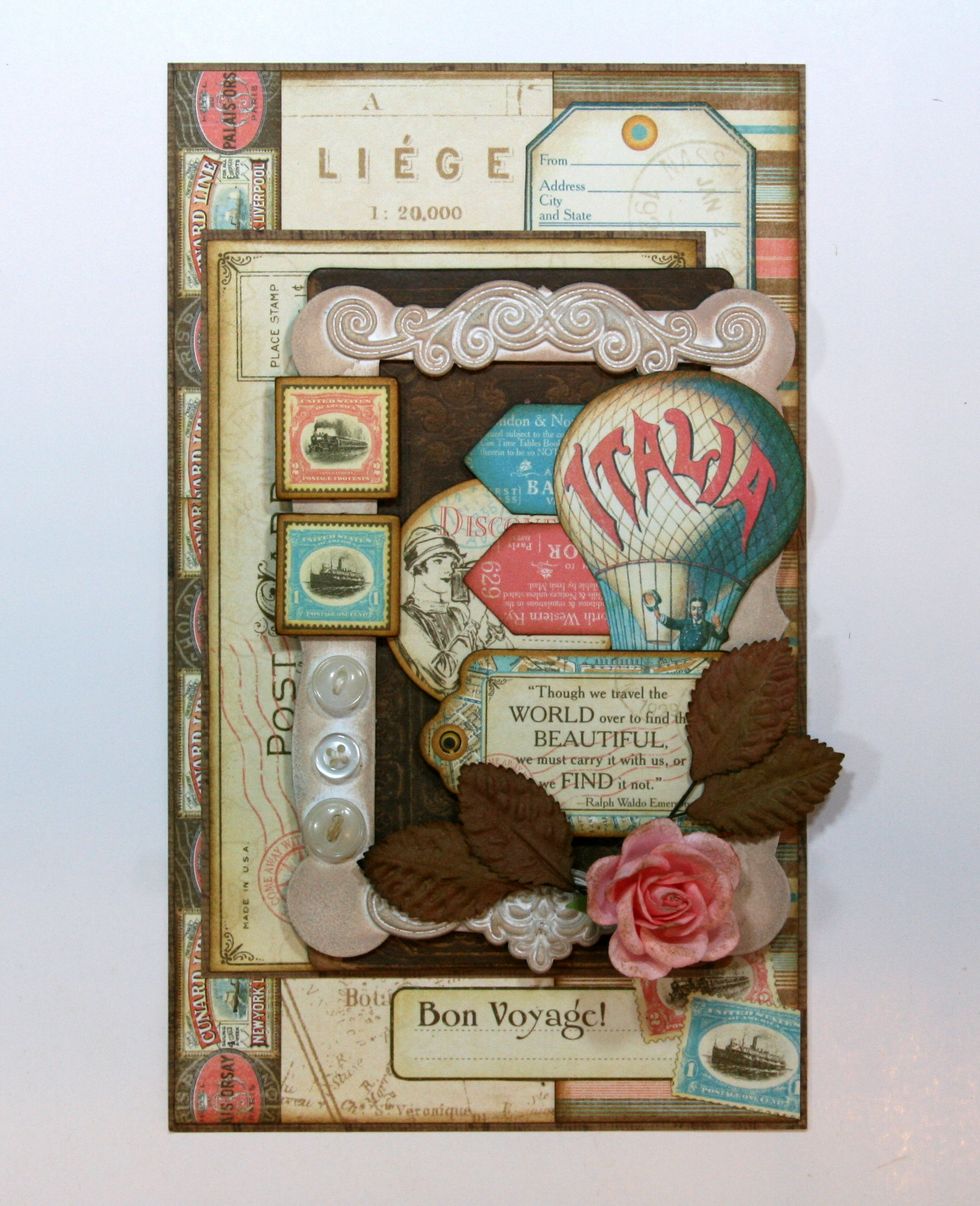 Begin layering on dimensional flowers. Start with brown leaves and large pink rose.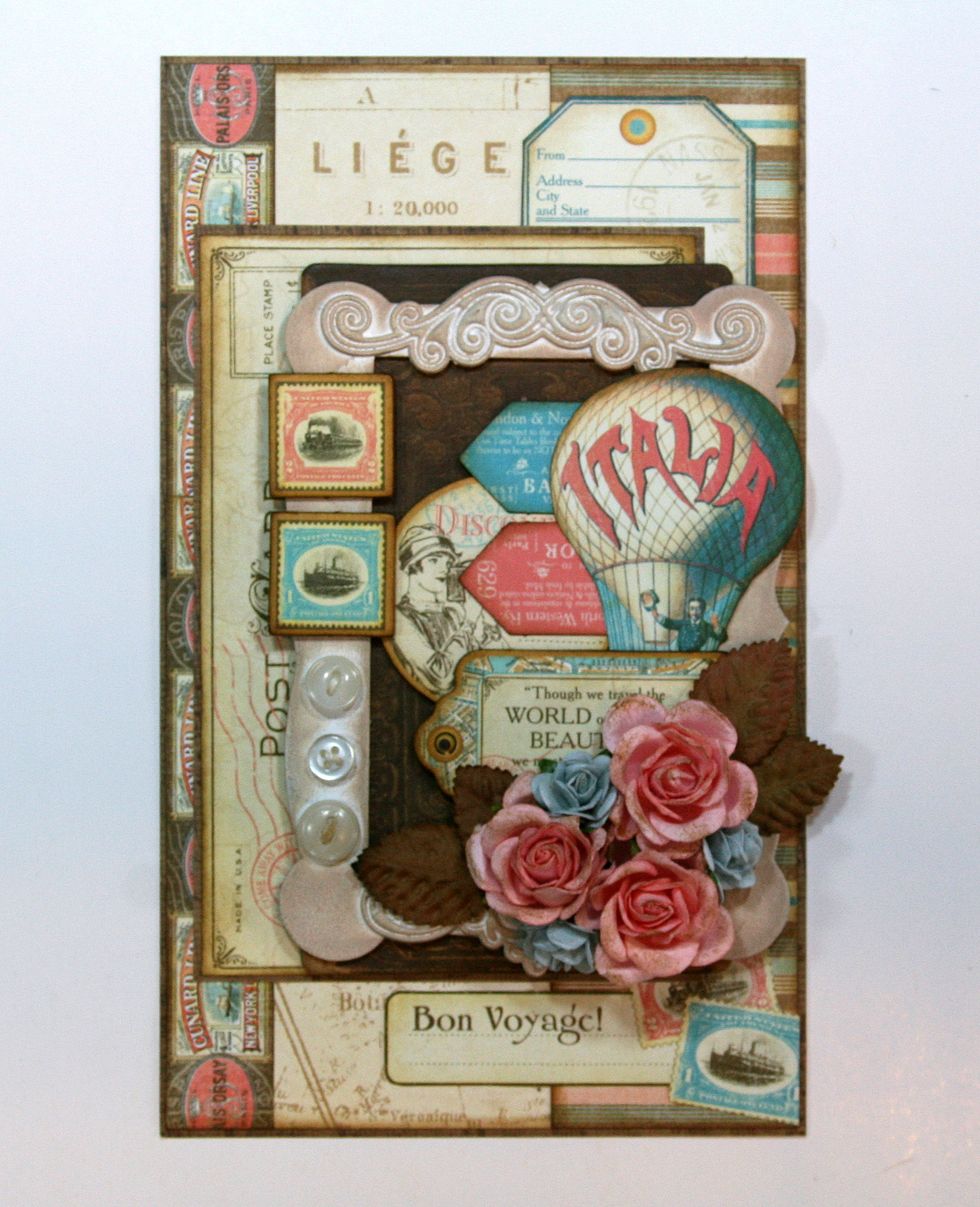 Continue layering on pink roses then smaller blue roses.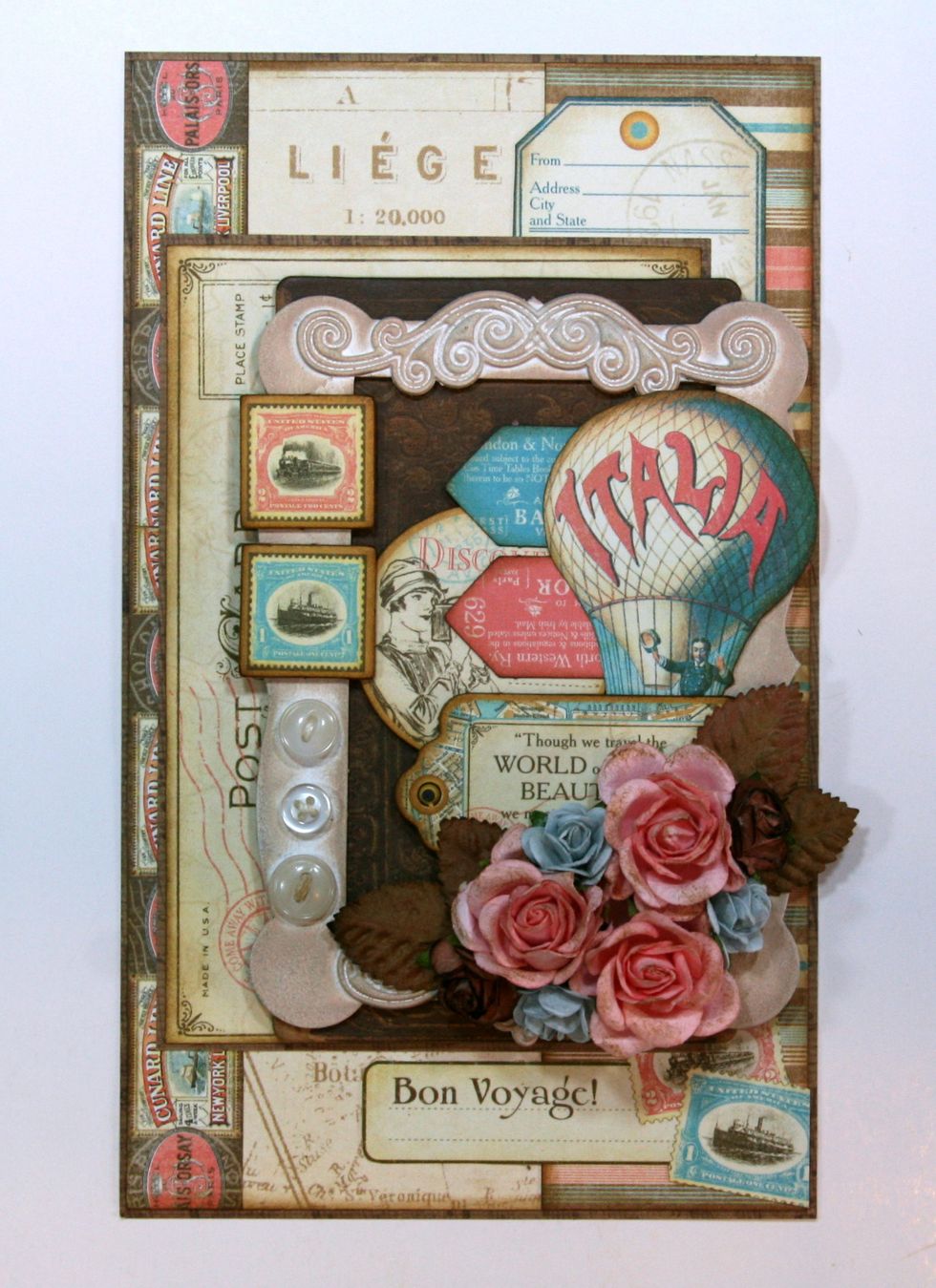 Finish off flowers with brown roses over leaves.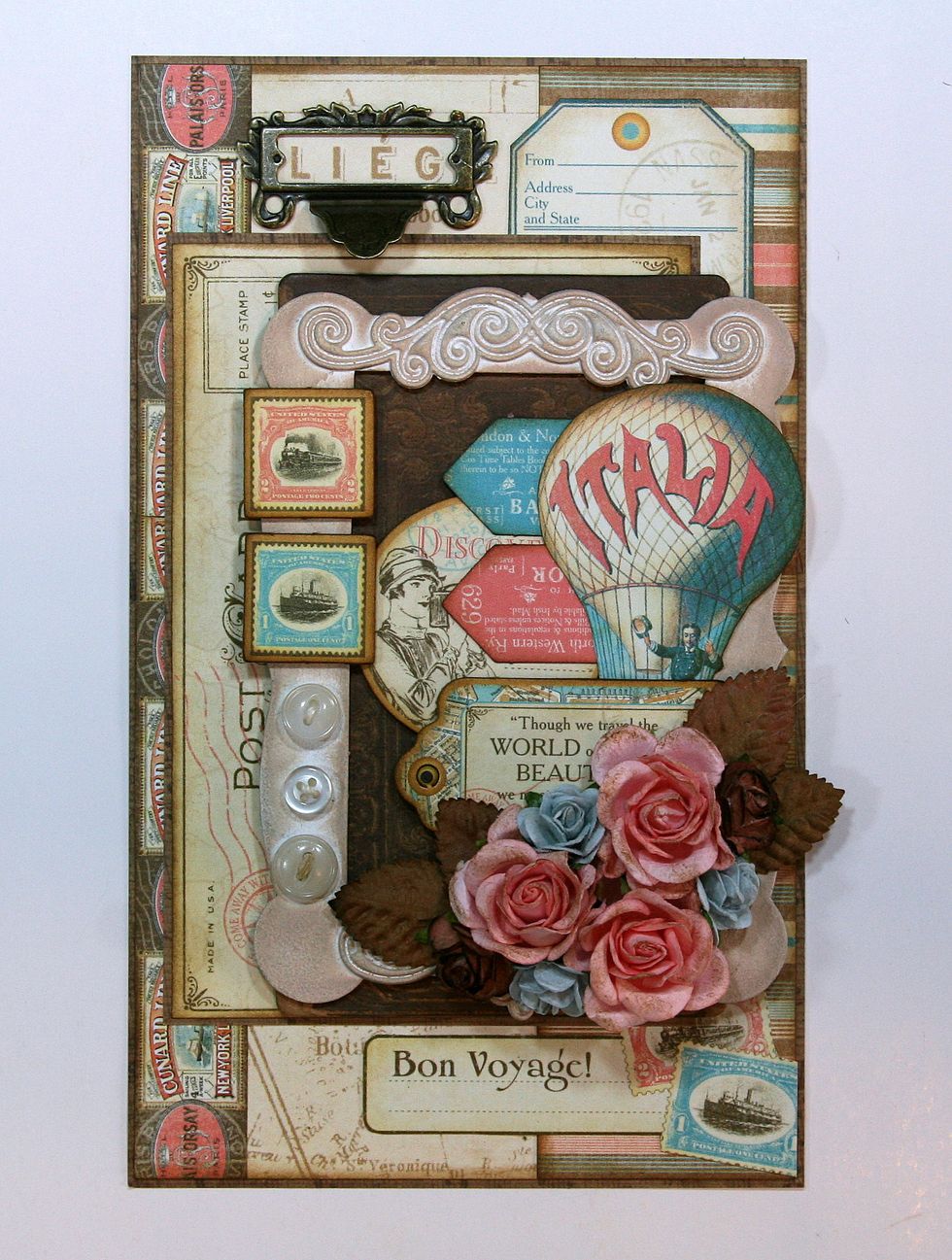 Secure metal embellishment on top left corner.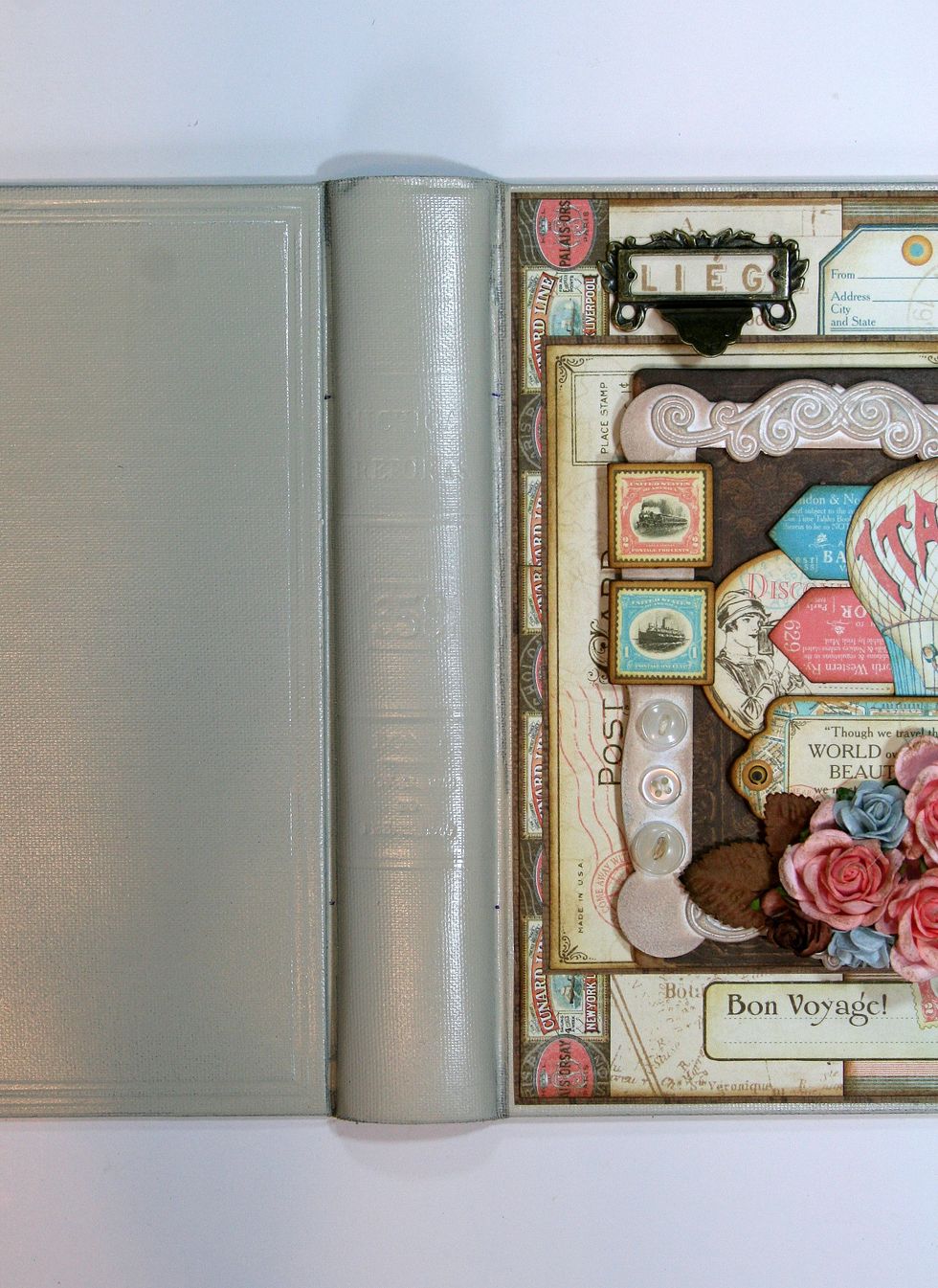 Attach to book cover being careful not to overlap the bendy part.
Graphic 45 Come Away With Me~Come Away With Me
Graphic 45 Come Away With Me~Wanderlust
Graphic 45 Come Away With Me~Globetrotter
Graphic 45 Come Away With Me~Pleasure Trip
Graphic 45 Come Away With Me~Travel Odessey
Graphic 45 Come Away With Me~Vintage Voyage
Graphic 45 Come Away With Me~Cosmopolitan
G45 Come Away With Me~Look Out World
Graphic 45 Come Away With Me~Tags and Pockets
Graphic 45 Come Away With Me~Stickers
Graphic 45 Come Away With Me~Chipboard
Graphic 45 Come Away With Me~Chipboard 2
Tim Holtz Gathered Twigs Distress Ink
Really Reasonable Ribbon Trims
Really Reasonable Ribbon Mulberry flowers
Graphic 45 Metal Staples Ornate Meatal Label Holdr
Chipboard Frame
Vintage Buttons