How to make a colorful salad - it's all in the dressing
Small chopped salad that tastes great when fresh and even better the next day. I usually make an extra large portion to guaranty left overs :)
29
Wash the vegetables.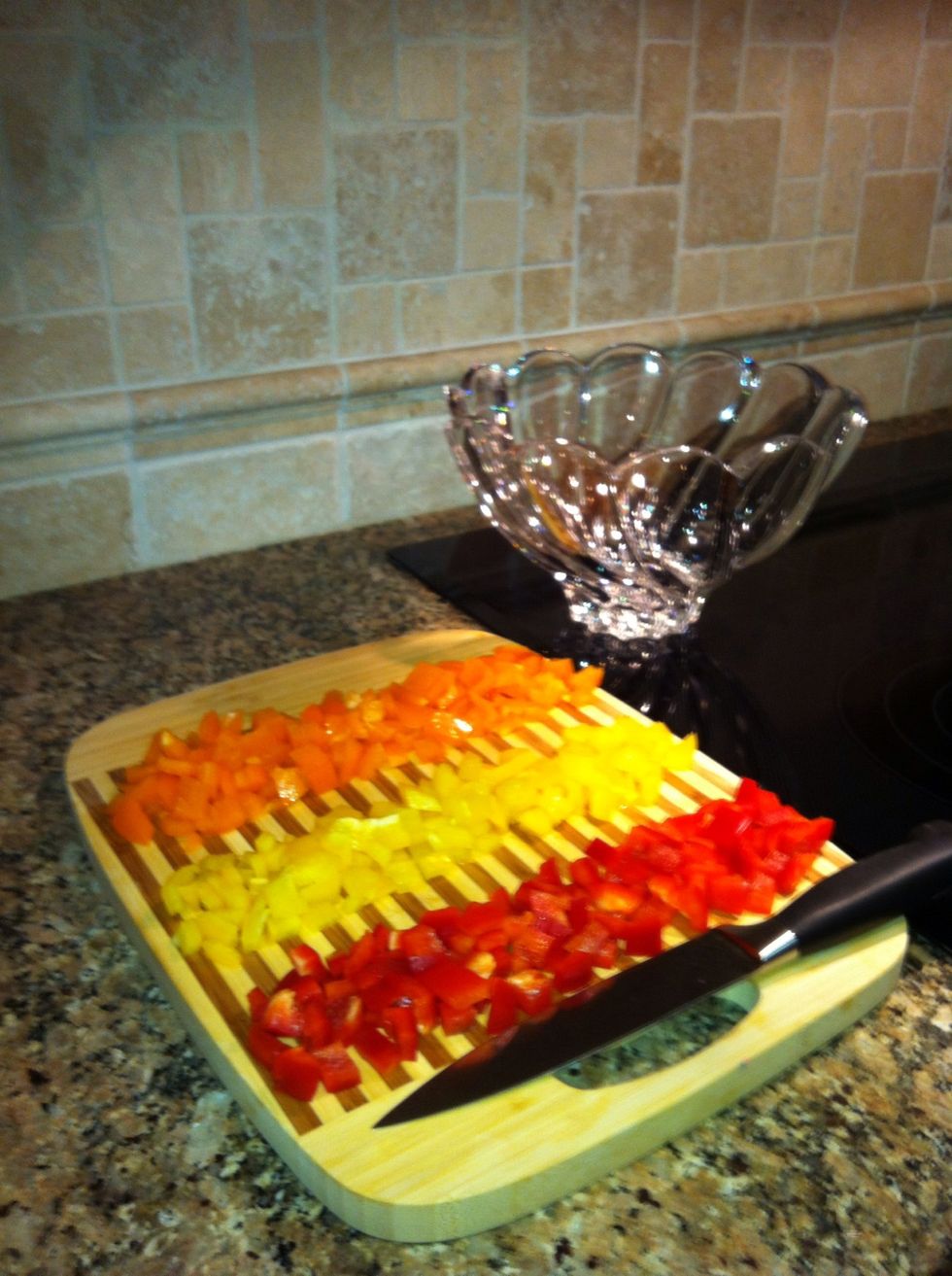 Dice the peppers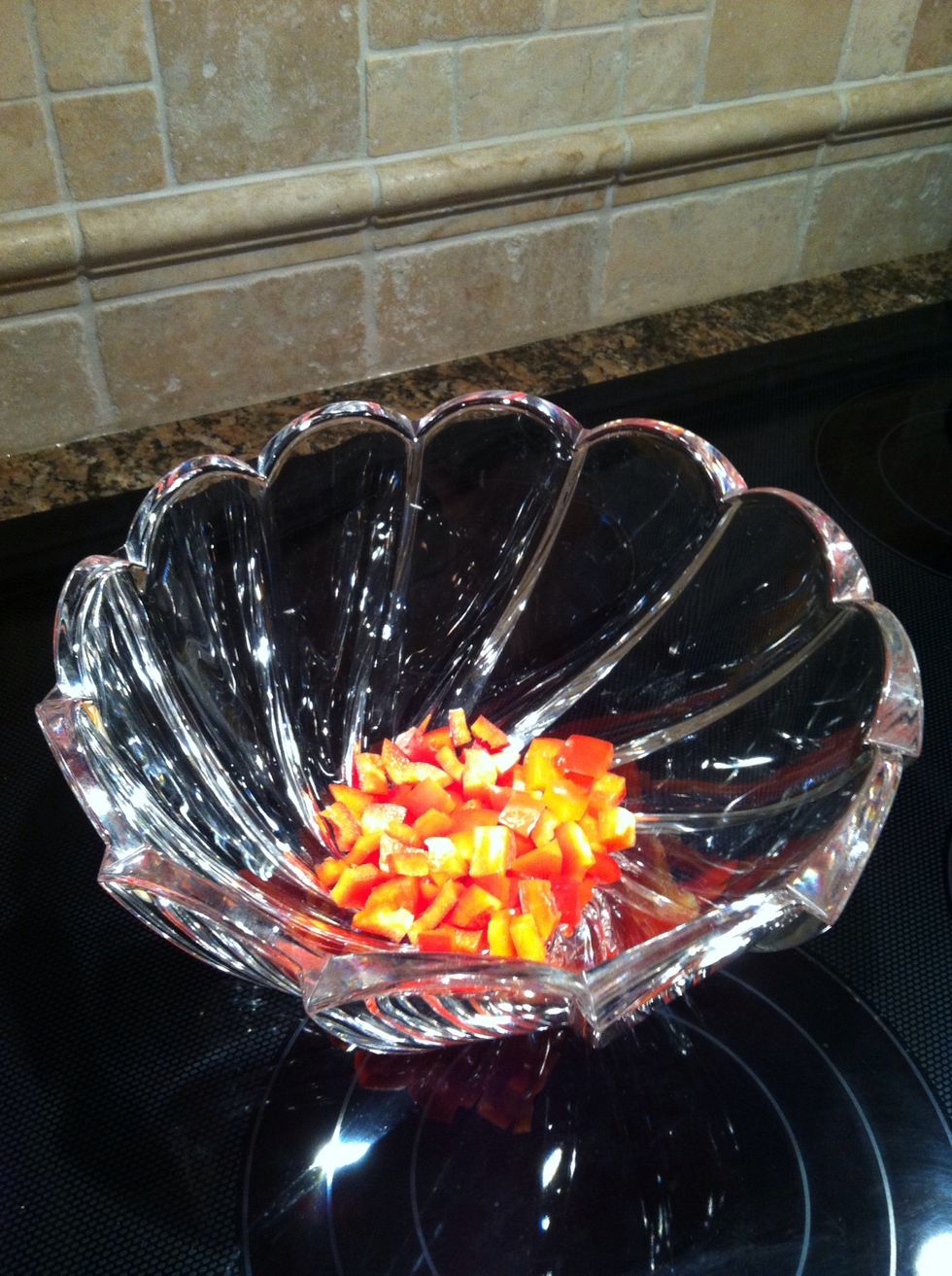 Add the diced red pepper to a glass serving bowl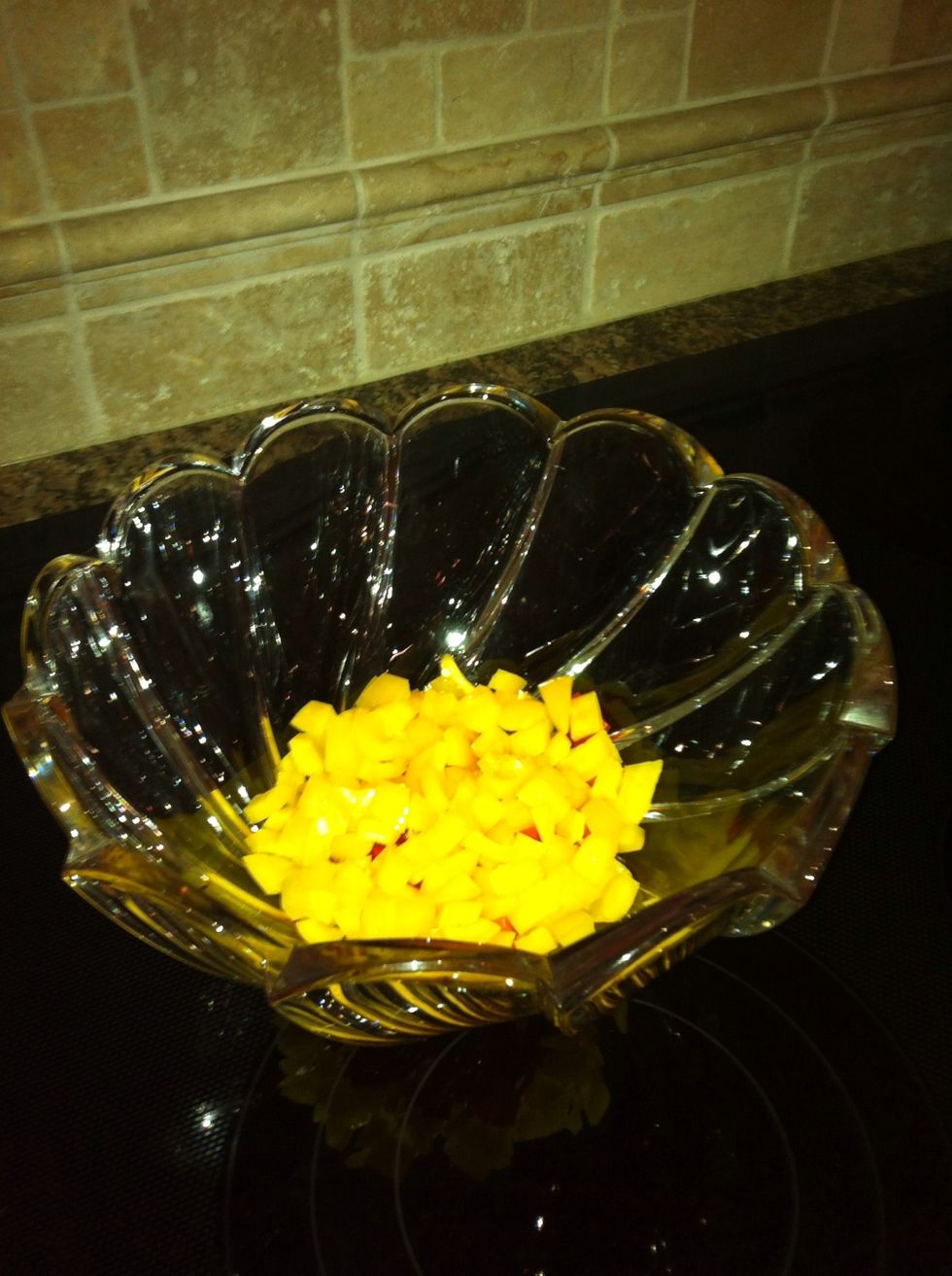 Add the diced yellow pepper...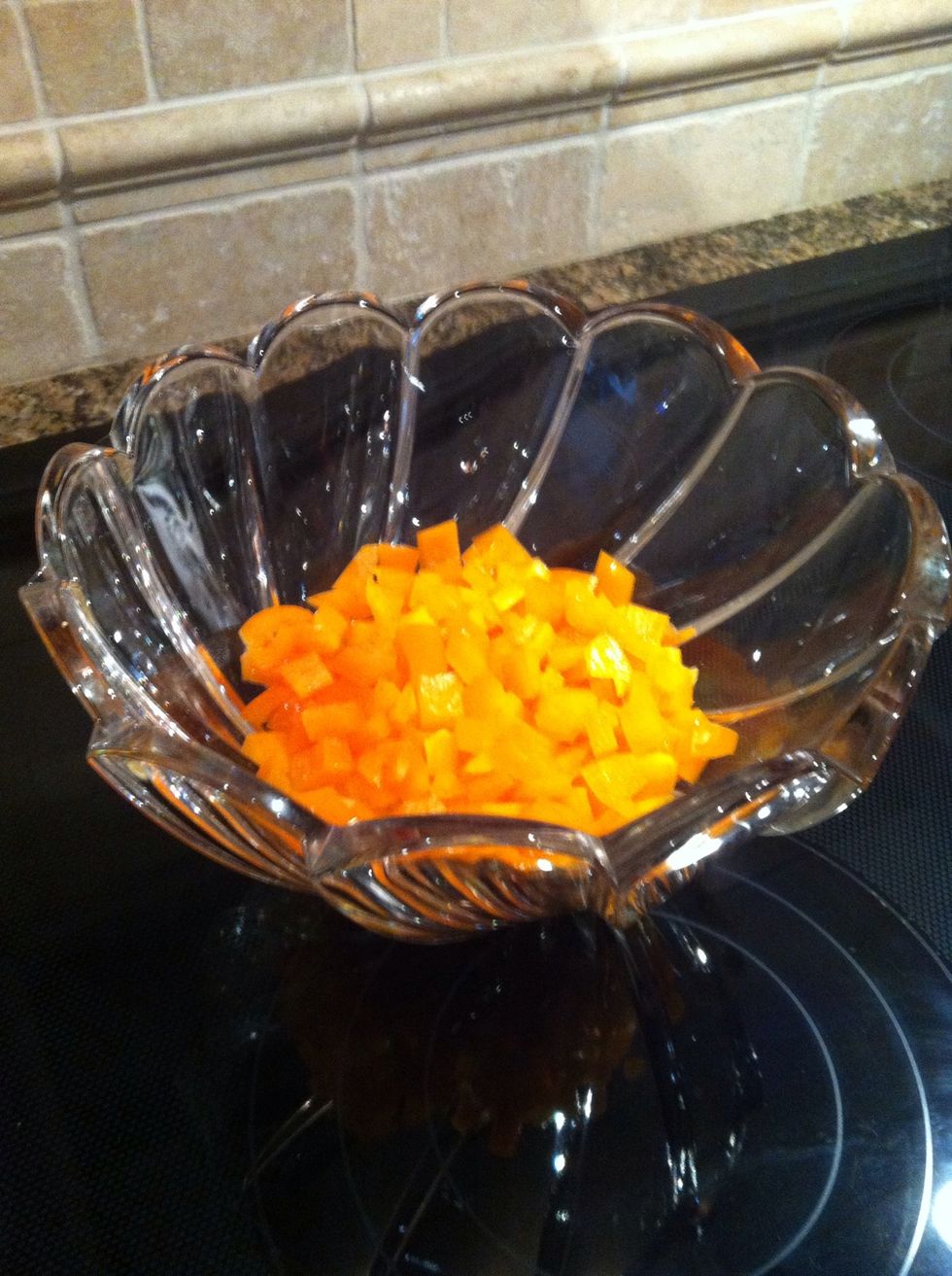 ...and the diced orange pepper.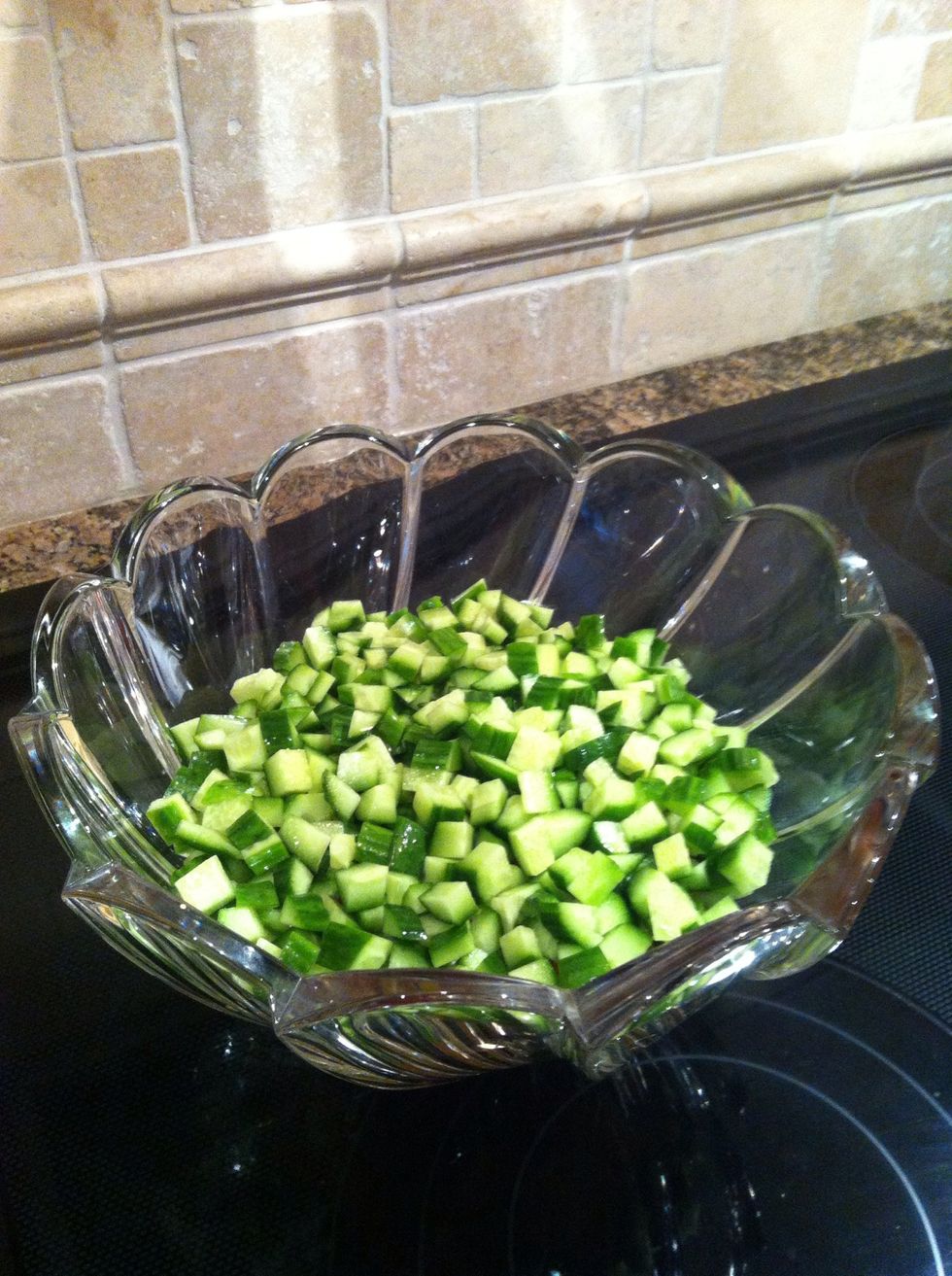 Dice the cucumber (keep the skin) and add to the bowl.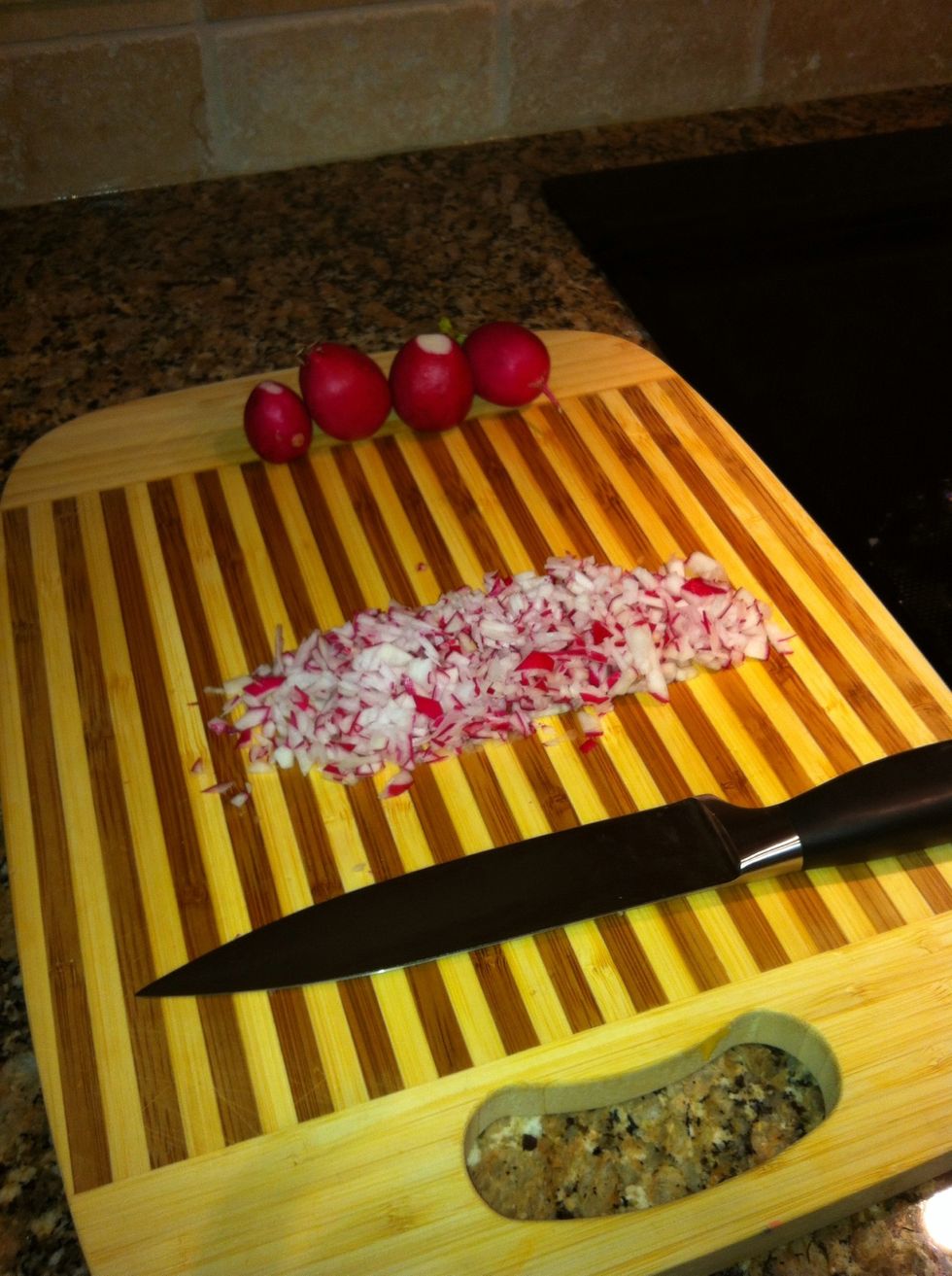 Chop 3-4 radishes and...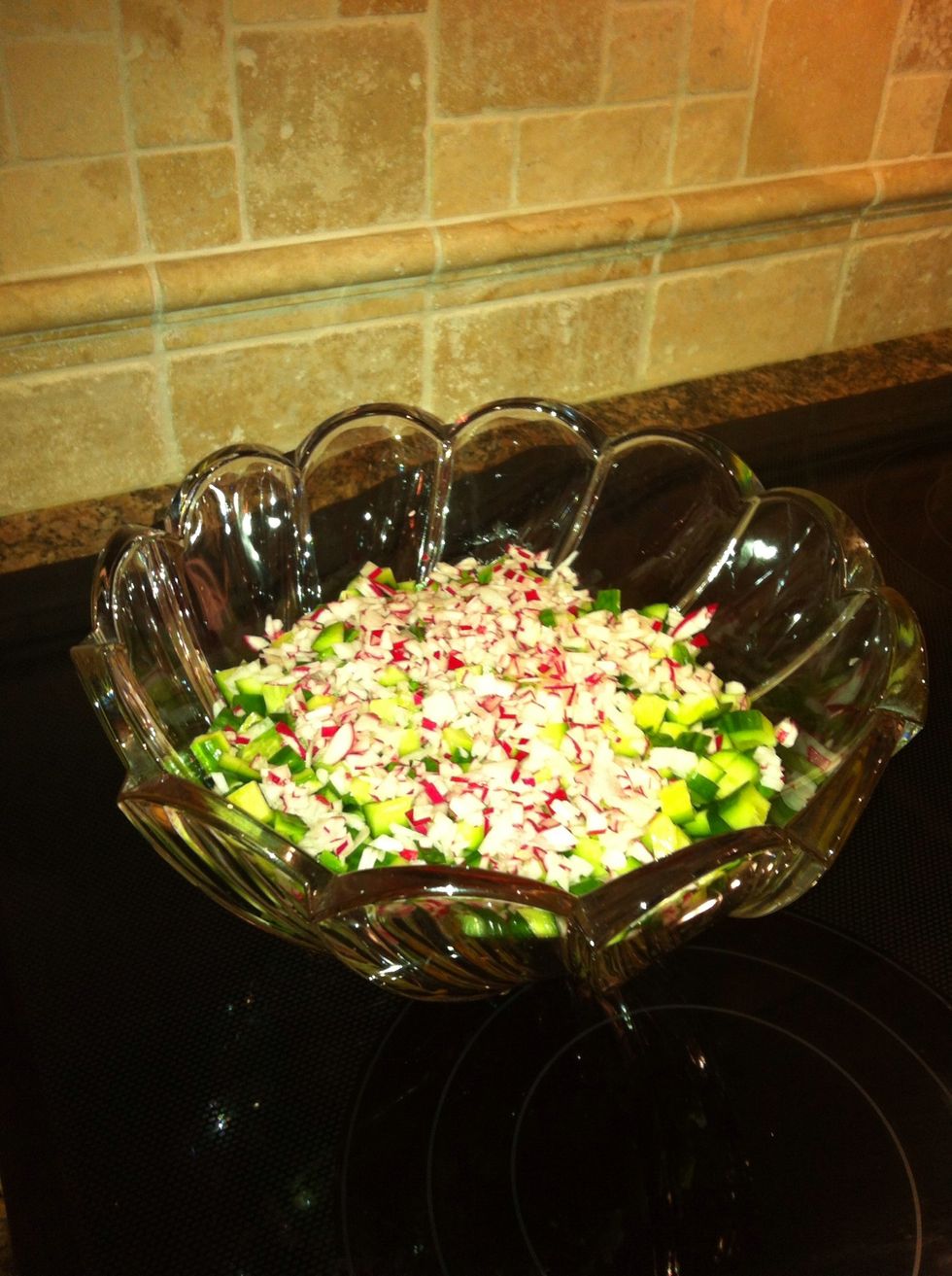 add to the bowl.
Dice 3-4 tomatoes and...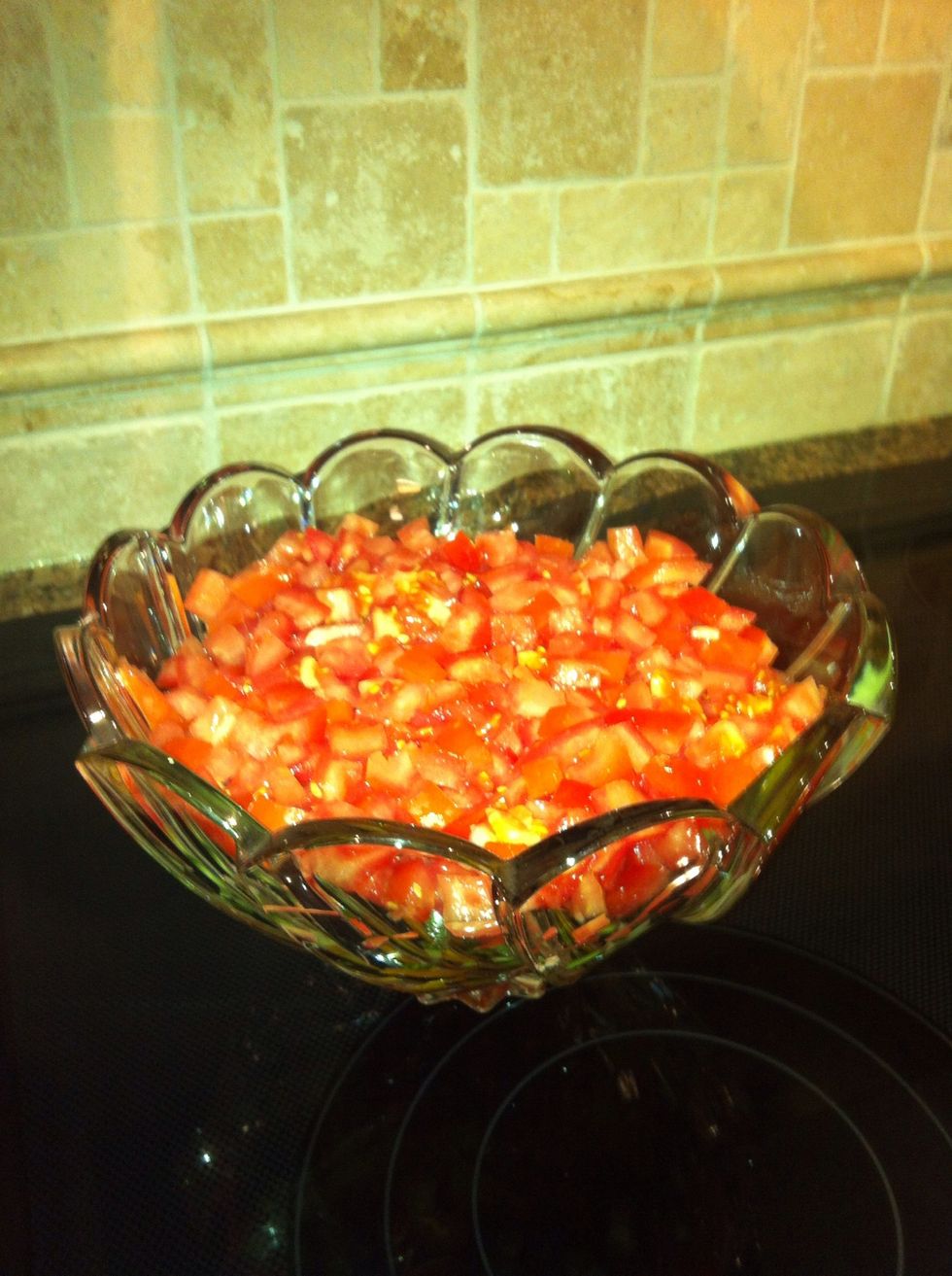 add to the bowl.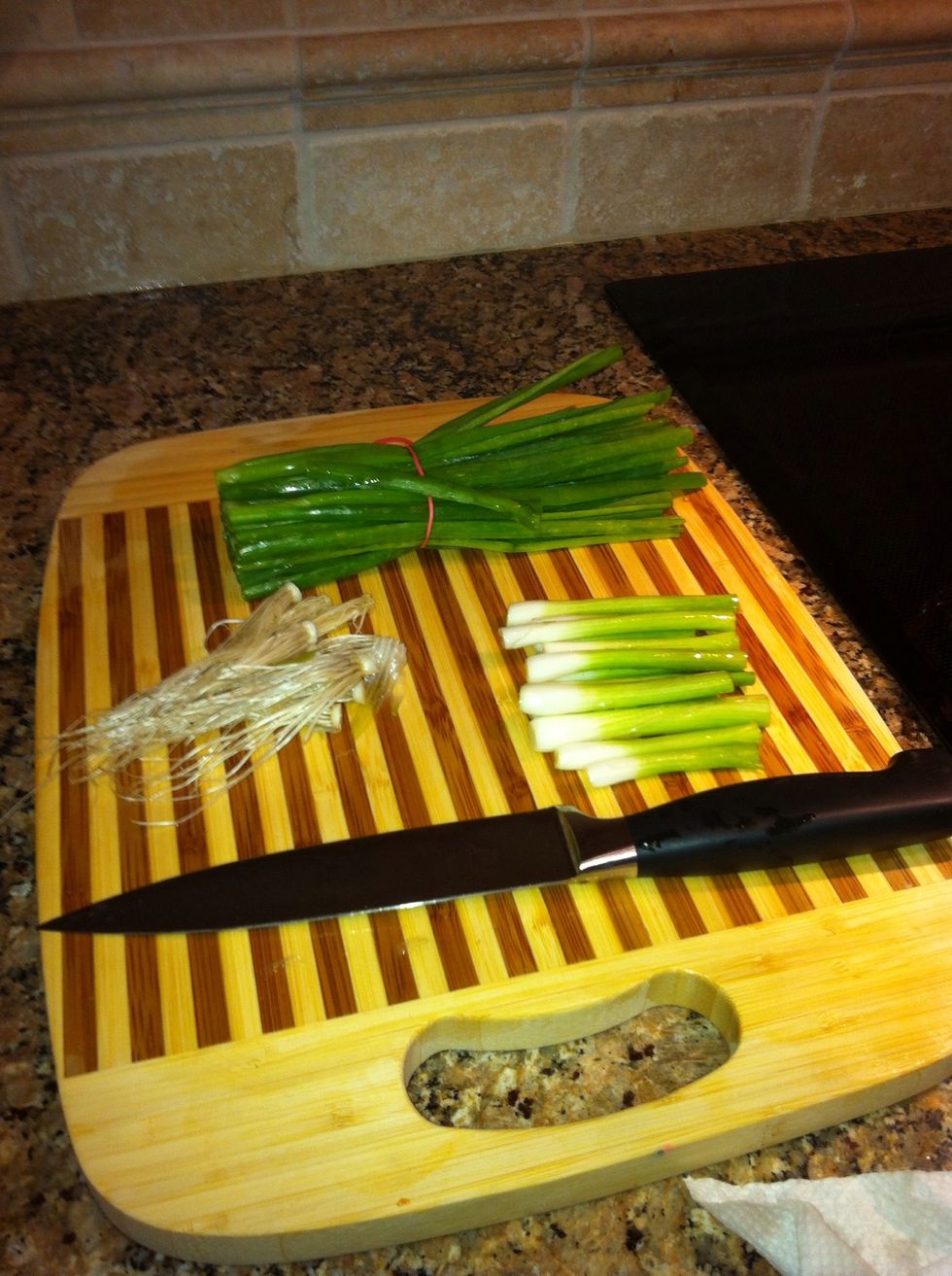 Last, discard the green onion's roots and remove the top part of the onion.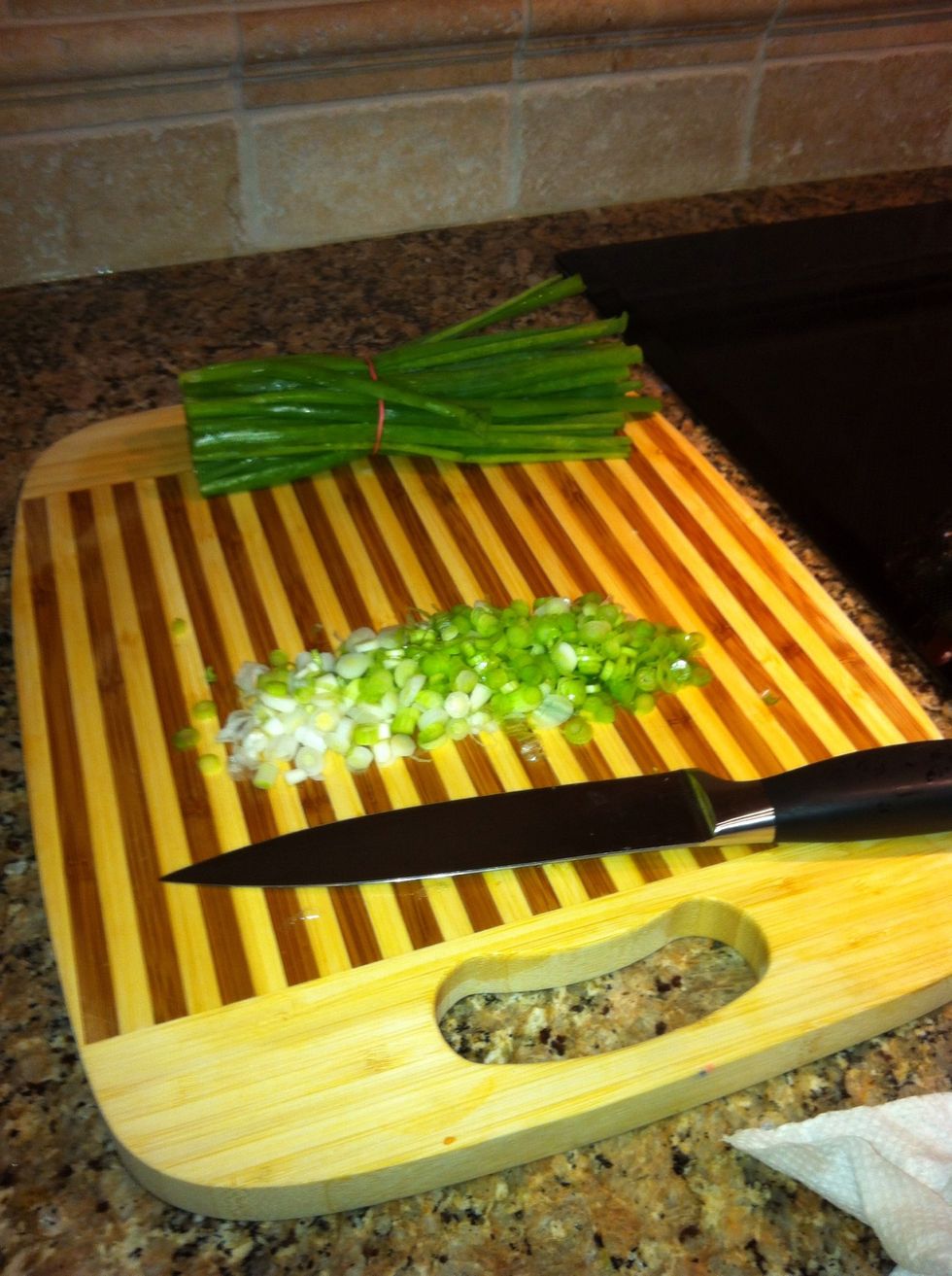 Chop the bottom part of the green onion and...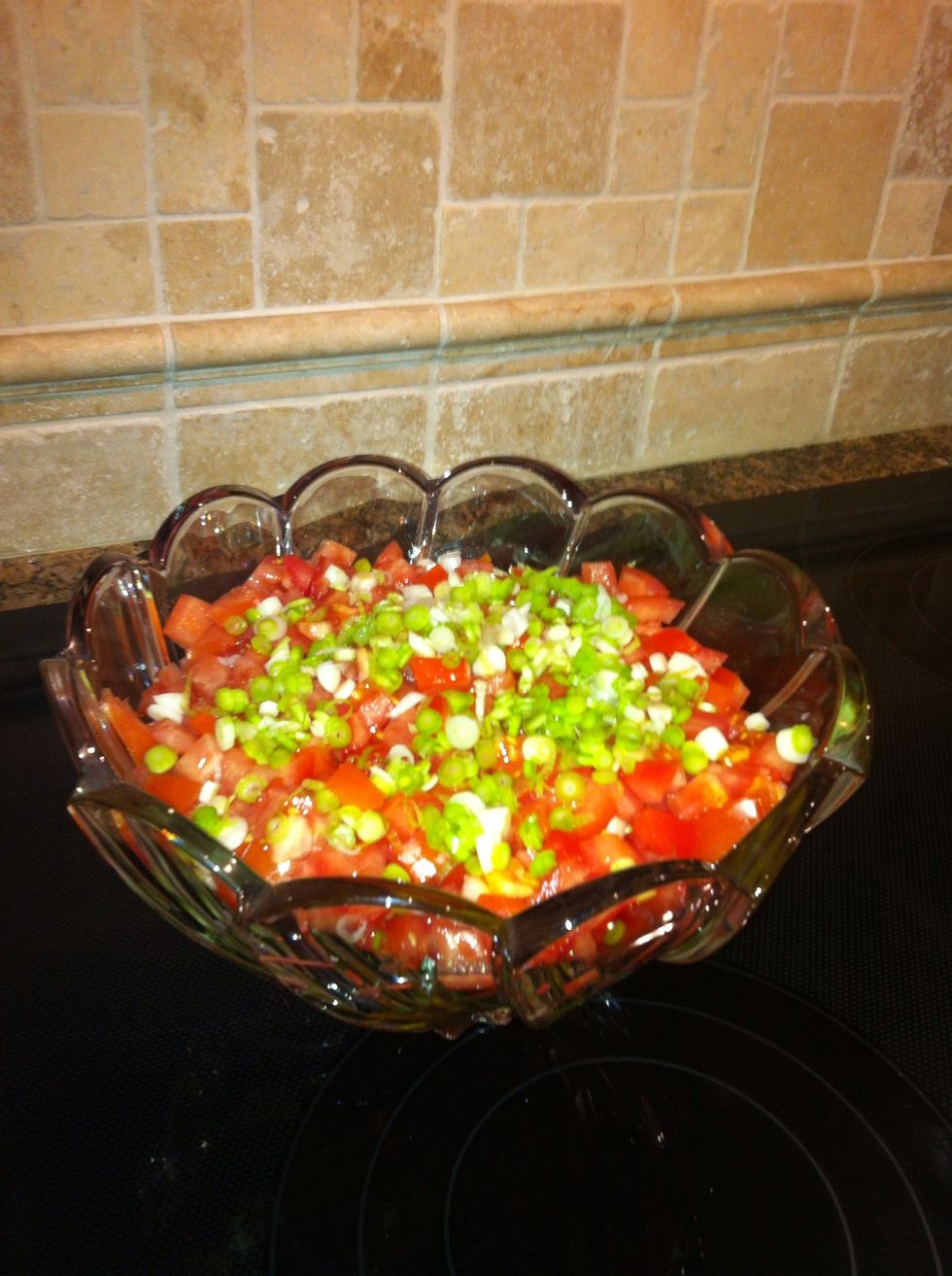 Add to salad's bowl.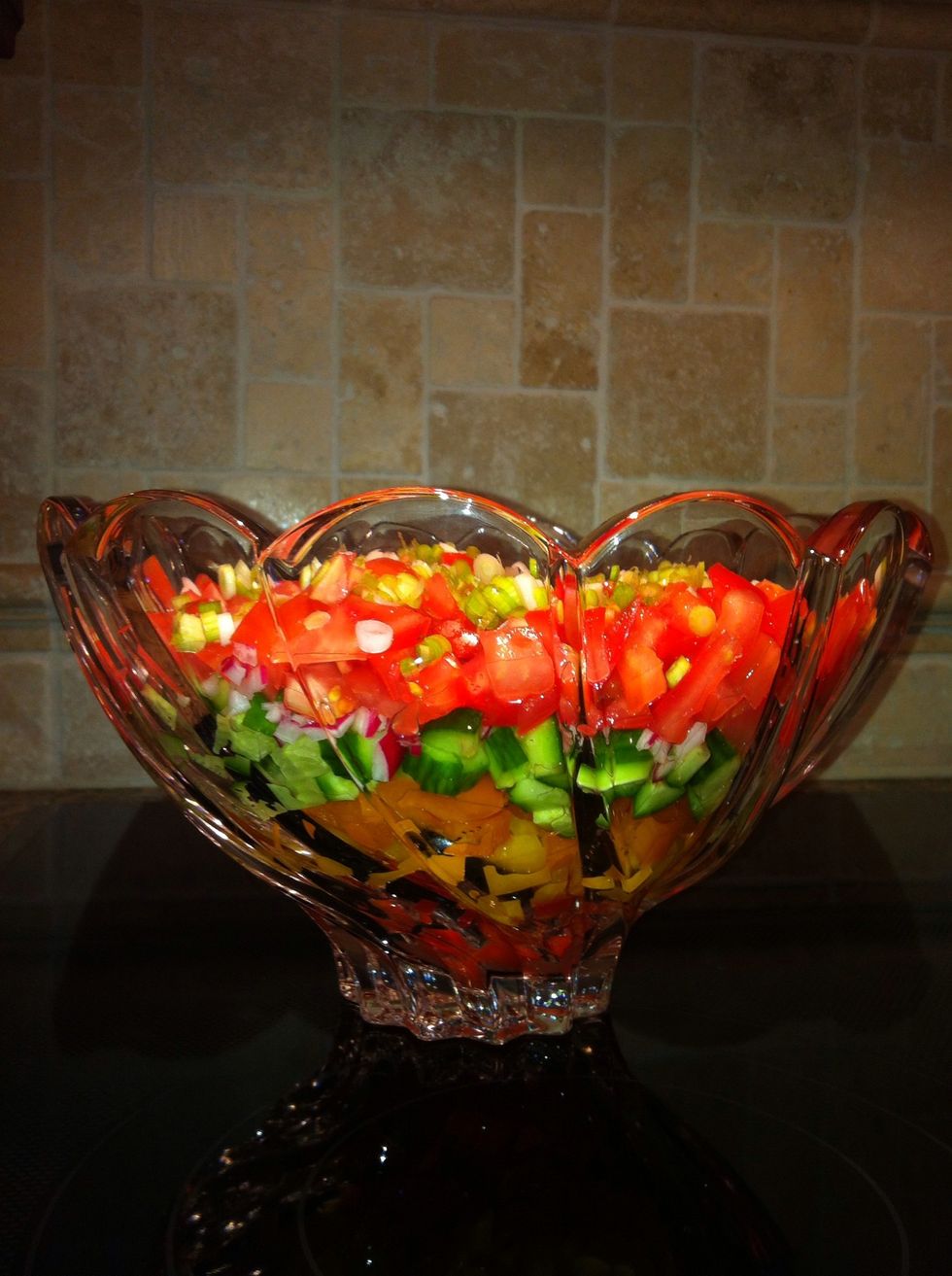 Another angle...
The dressing... Mix the balsamic vinegar, oil, whole lemon juice, honey, salt and black pepper to taste and the dill.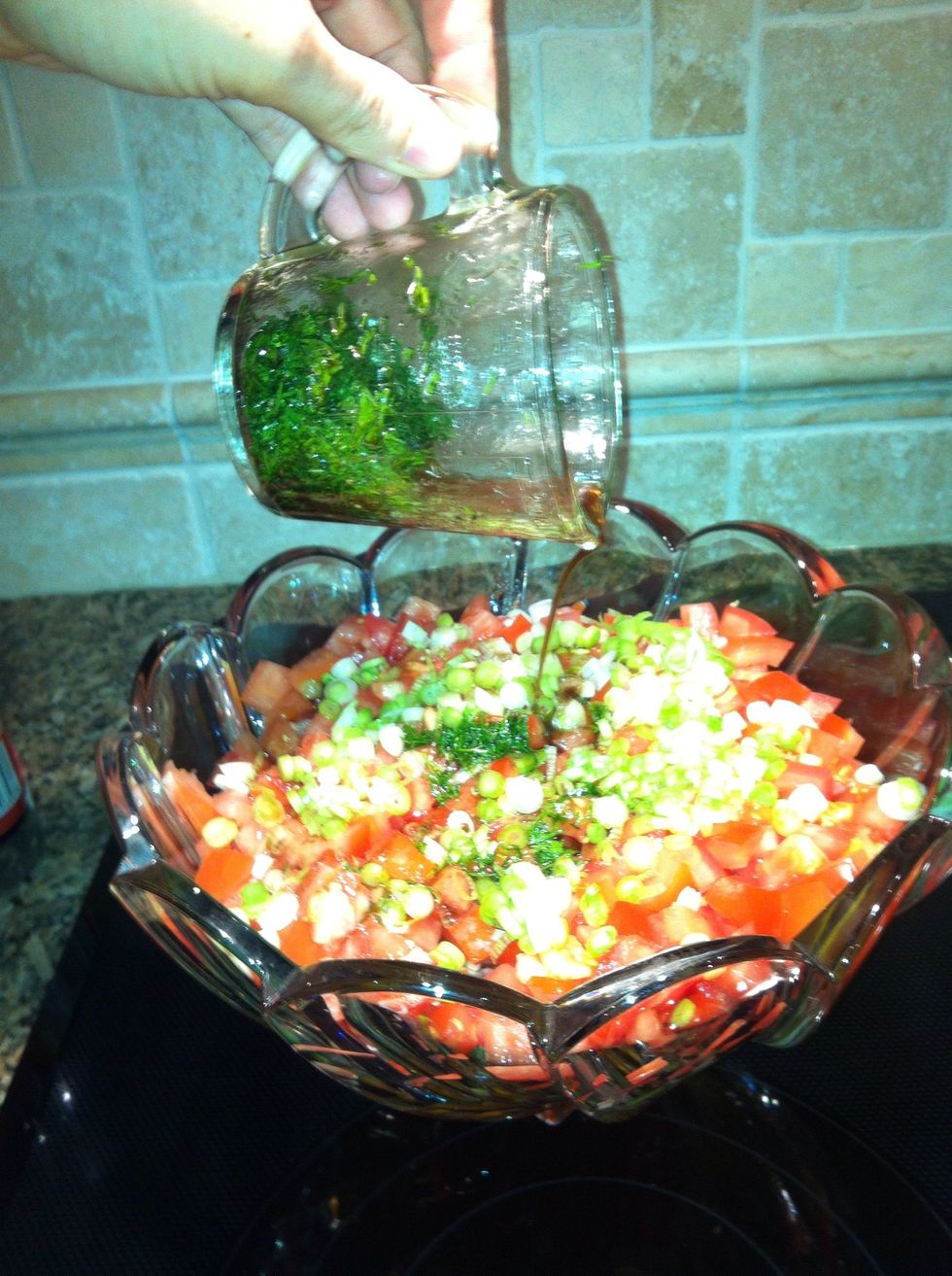 Add the dressing and stir well.
Enjoy.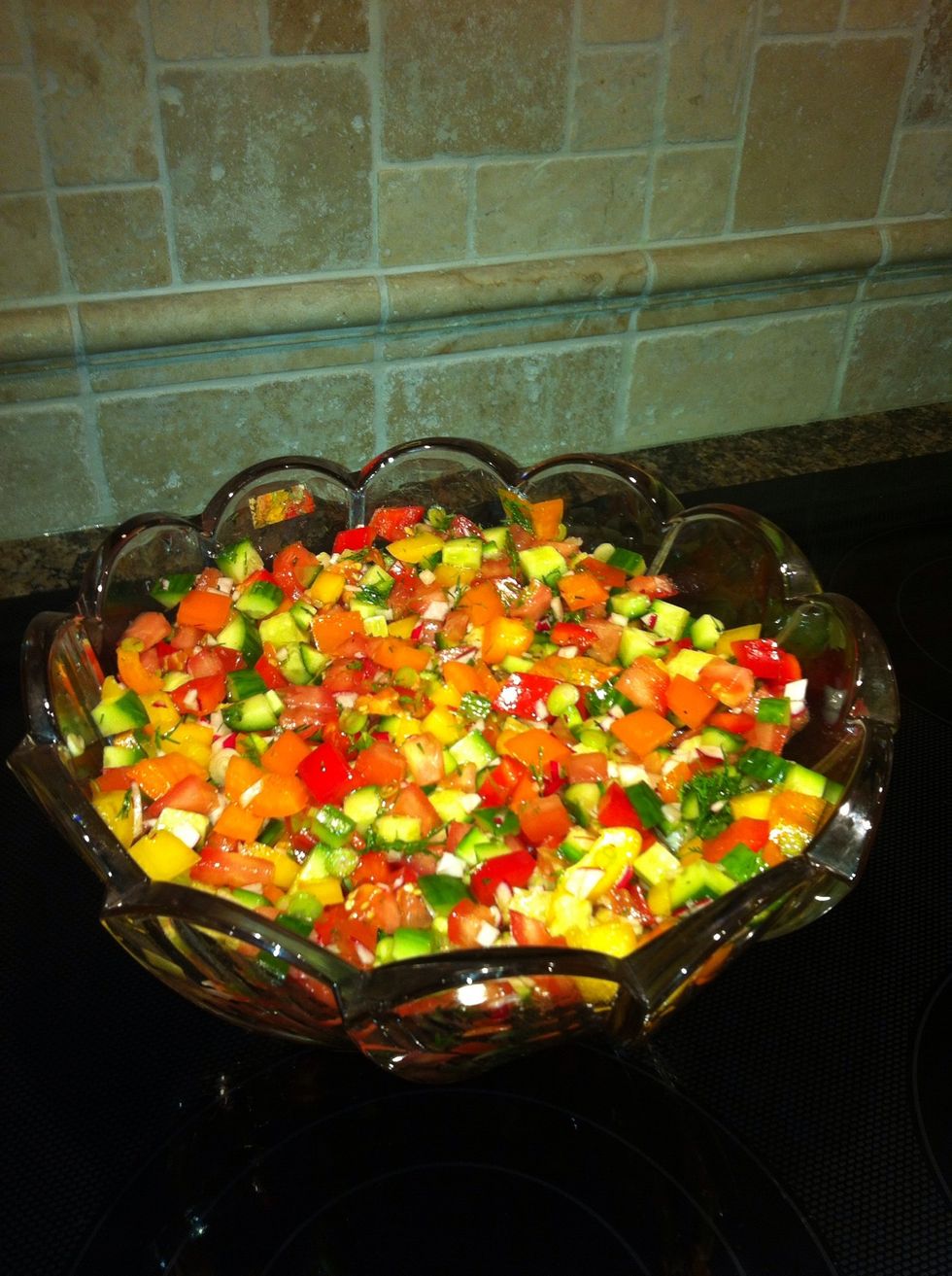 Tip: let the salad rest before serving. Tastes even better the following day.
1.0 Red pepper
1.0 Yellow pepper
1.0 Orange pepper
4.0 Small cucumbers
3.0 Small Radishes
4.0 Tomatoes
1.0bnch Green onion (root part discard green part)
1/2Tbsp Honey
1.0 Small fresh Lemon juice
3.0Tbsp Dill
1.0 Olive oil
3.0Tbsp Balsamic vinegar
Salt & Pepper to taste