How to make a cold fanta cake
You have to try this moist and cool cake! It's simply delicious!!!
58
Gather your ingredients!
Separate the egg whites from the yolks. Keep the egg whites in a bowl, you will use it in just a minute!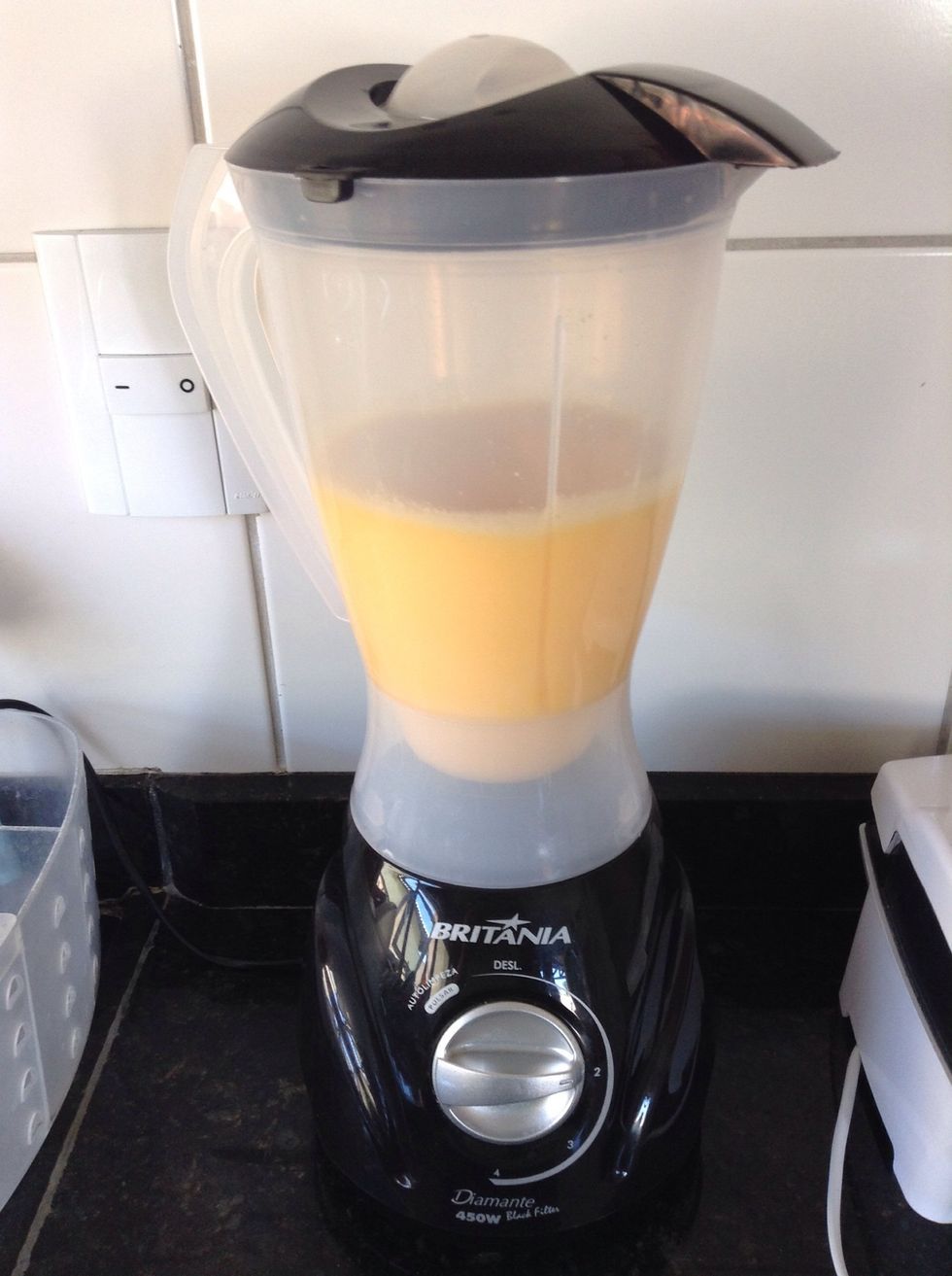 Get the yolks, the sugar and the orange soda and mix it well in a blender. Pour it into a bowl.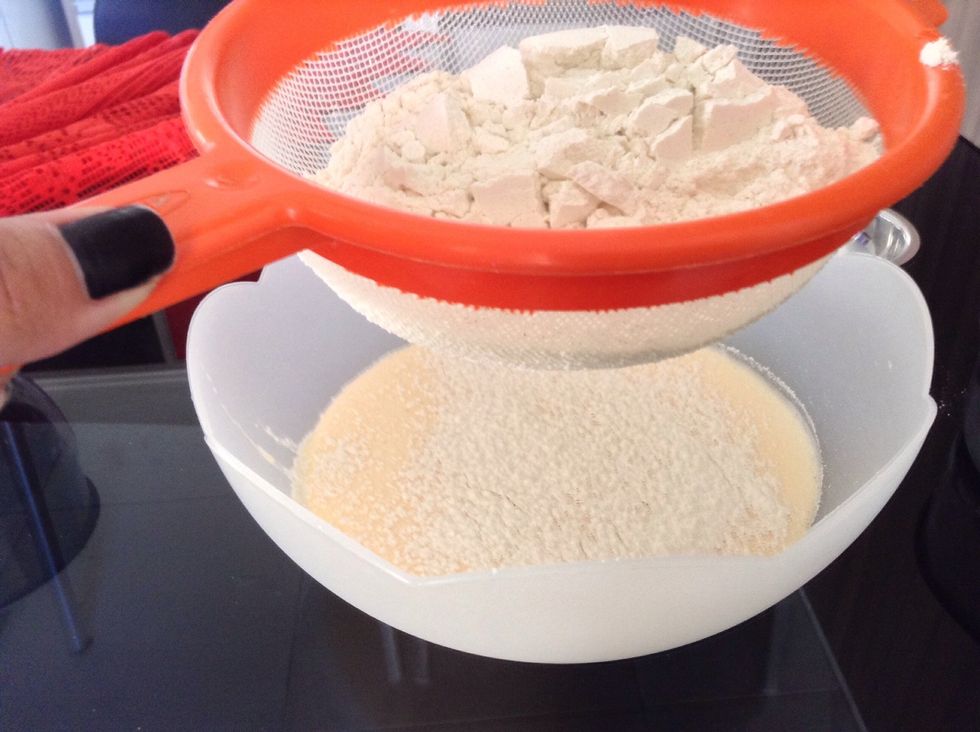 Sift the flower on the blender mix and mix it well.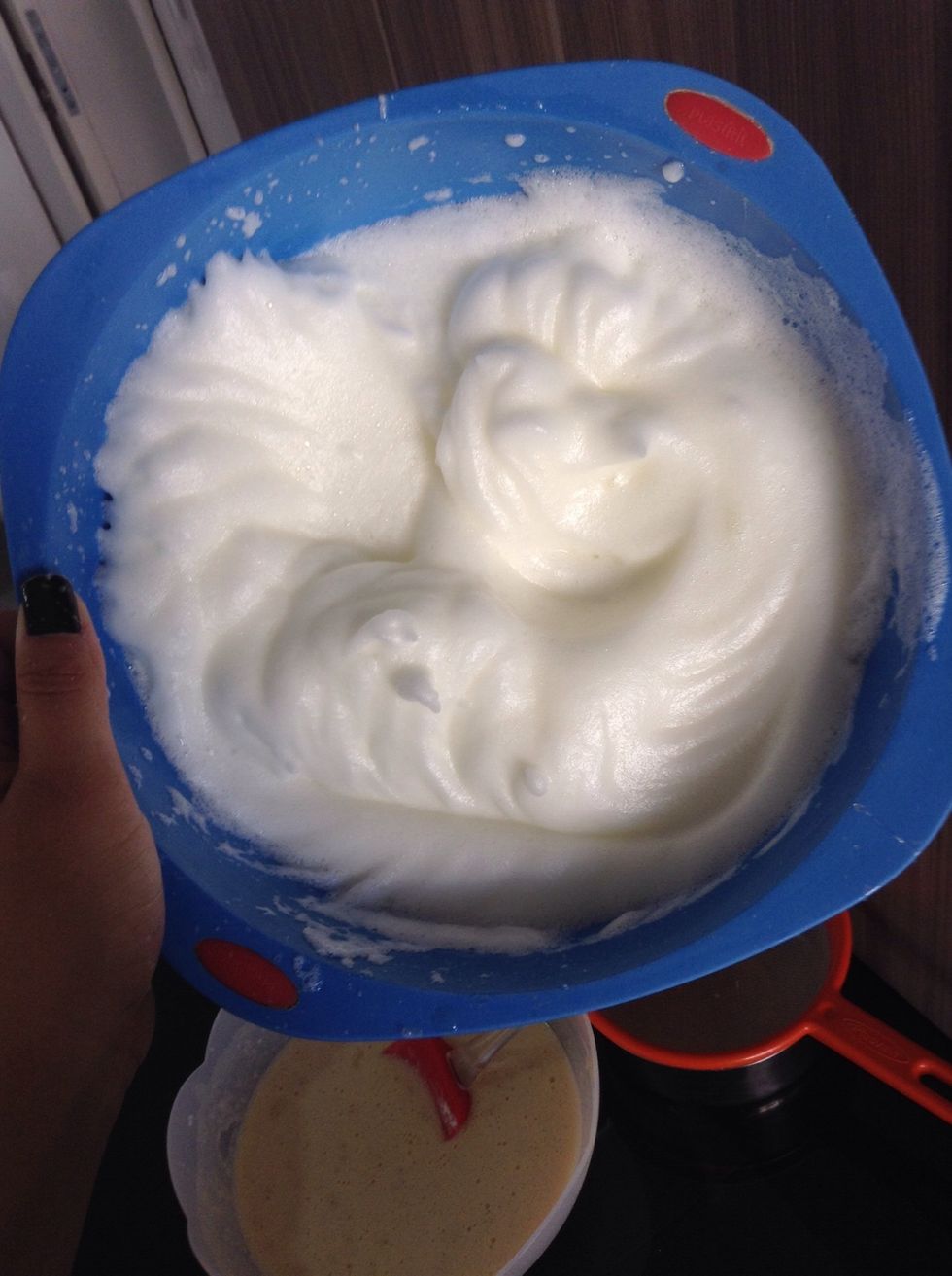 Beat the egg whites until stiffs. After is done, add the sifted baking powder and mix it very carefully.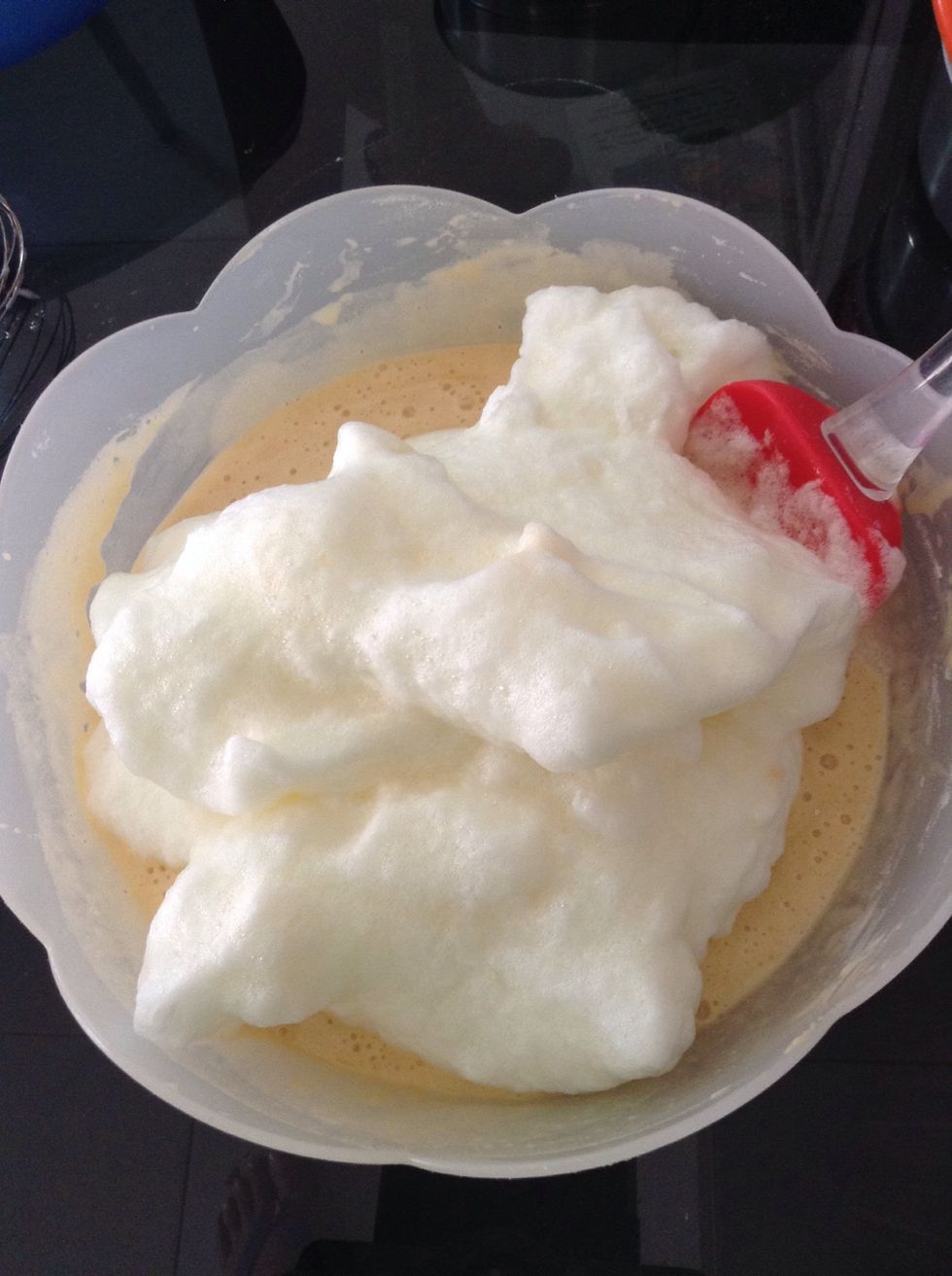 Add the egg whites to the mix. Mix it VERY carefully!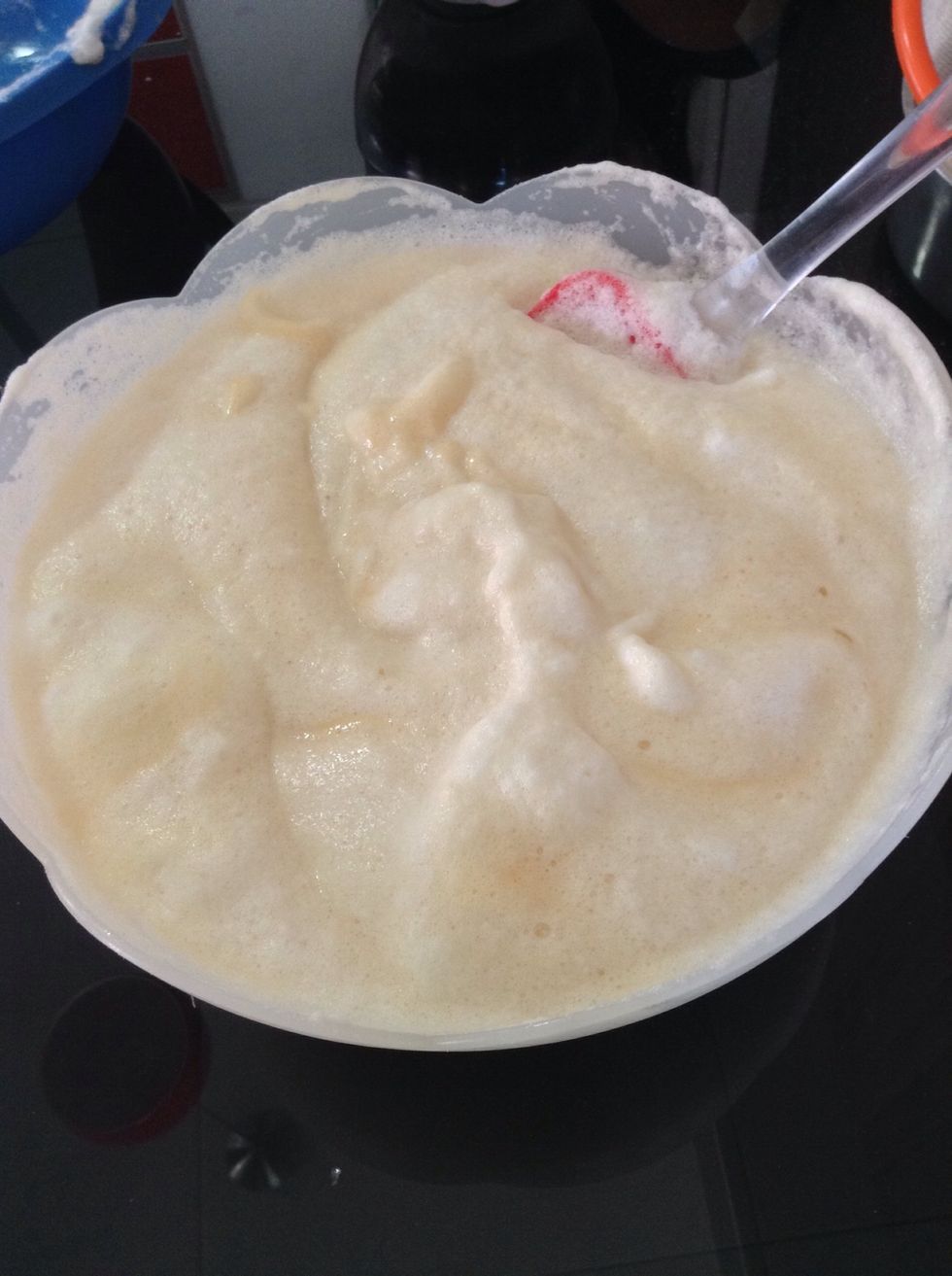 It's going to look like this. Pour it into a cake pan. If you have a square/rectangle one it's even better, because we are going to cut it in little squares when it's ready.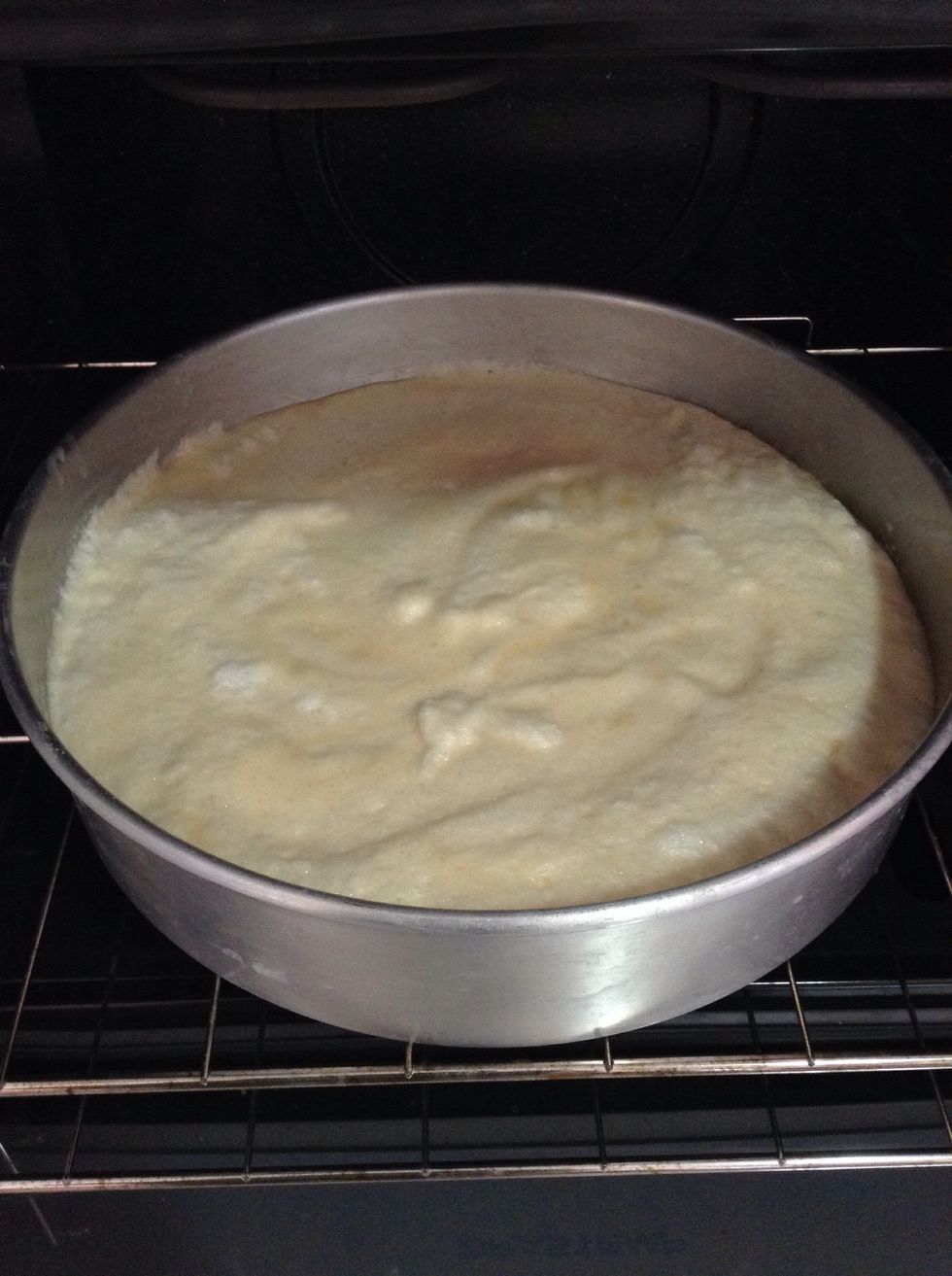 Pre-heat oven 400F. It takes around 30 min to be ready but whenever you stick something on it and it comes out clean it means it's ready!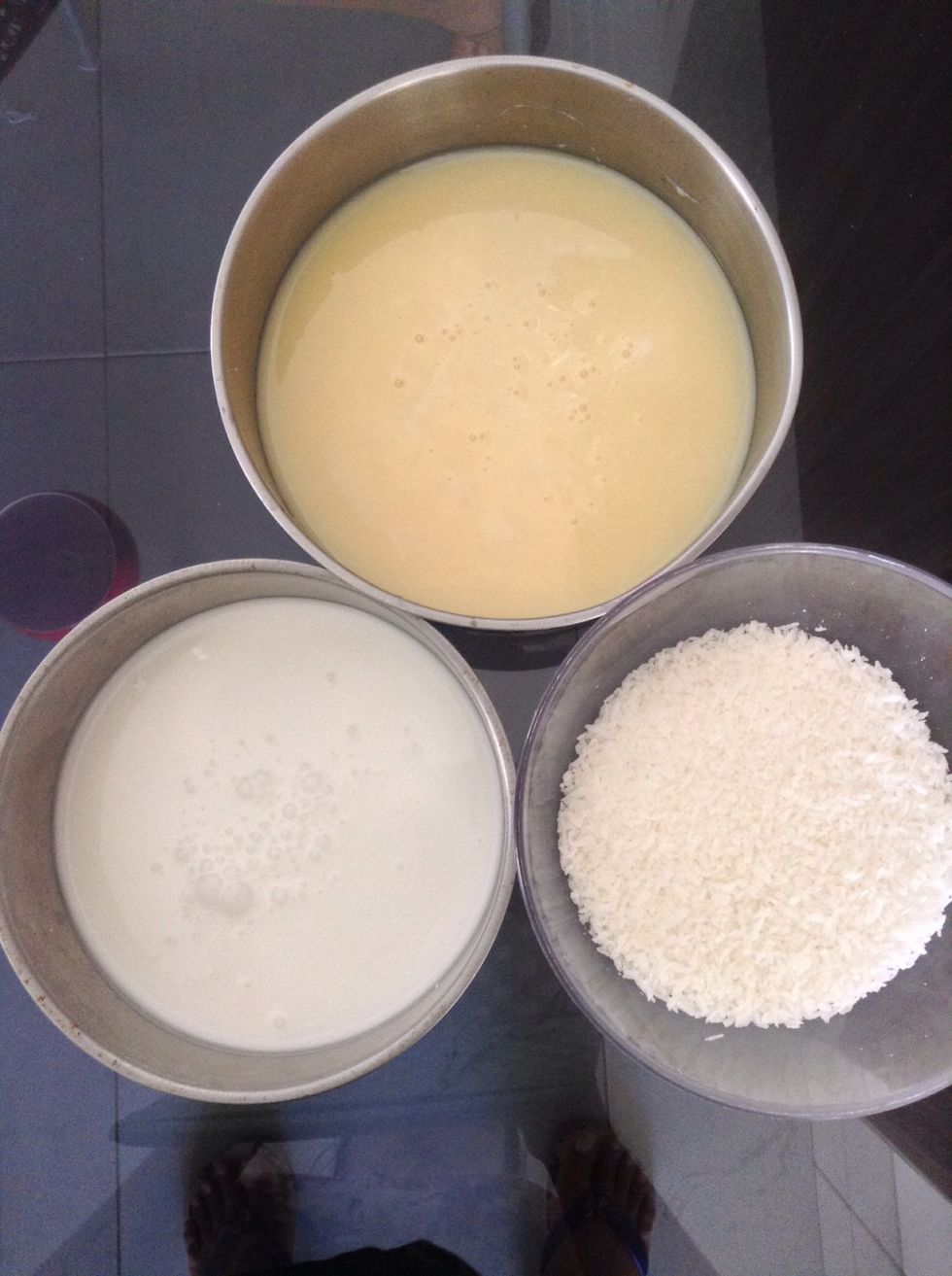 Gather your toppings ingredients.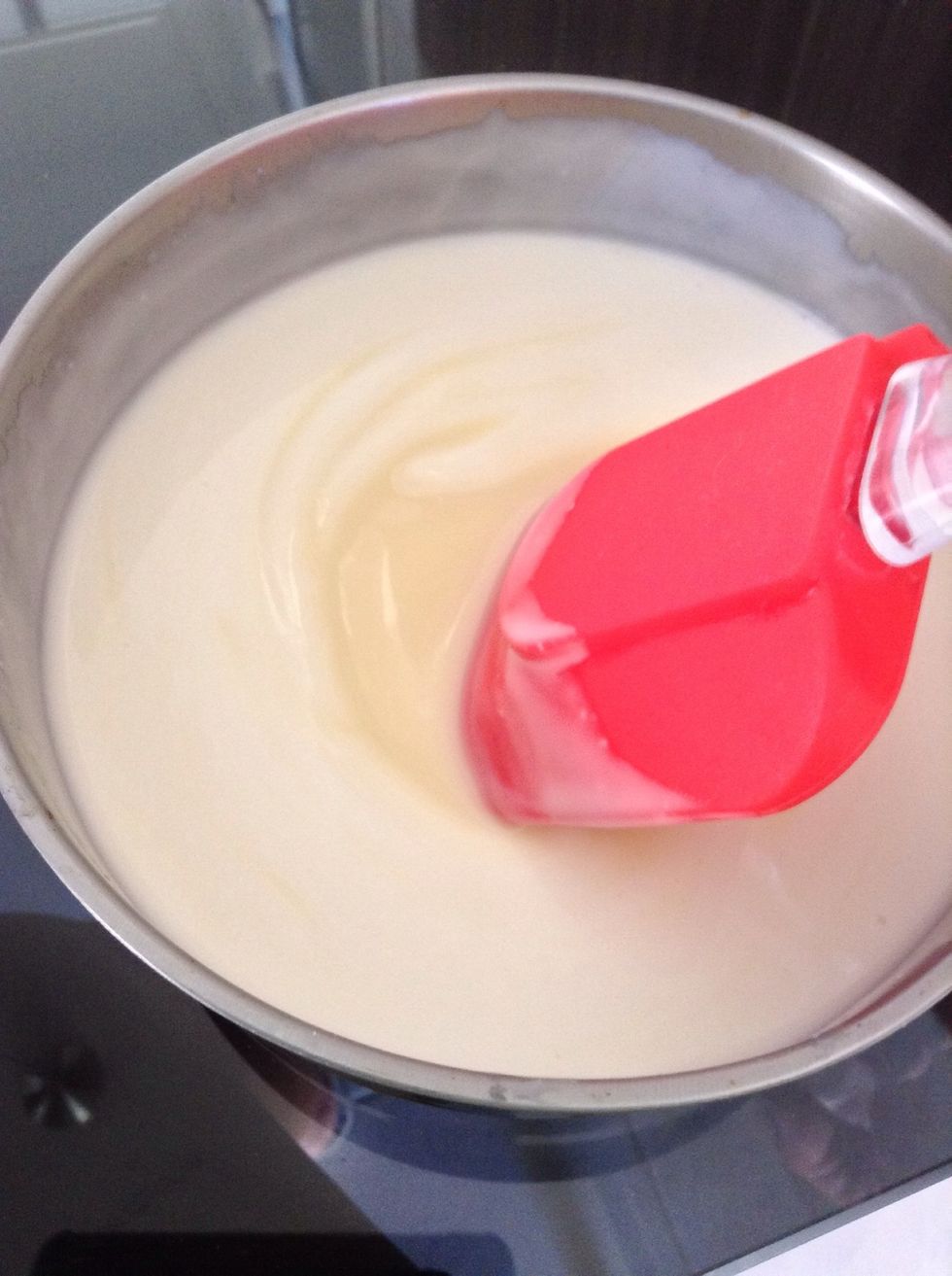 Mix the condensed milk and the coconut milk together.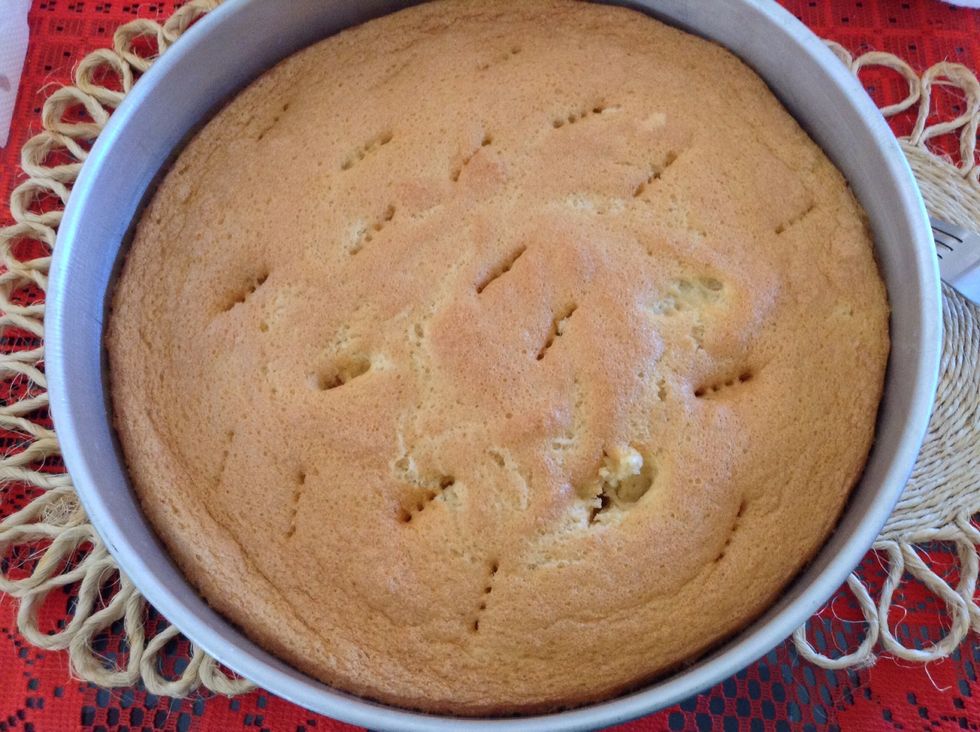 Get a fork and make a lot of roles on the cake. That will add moisture to the cake when you pour in the milk mixture.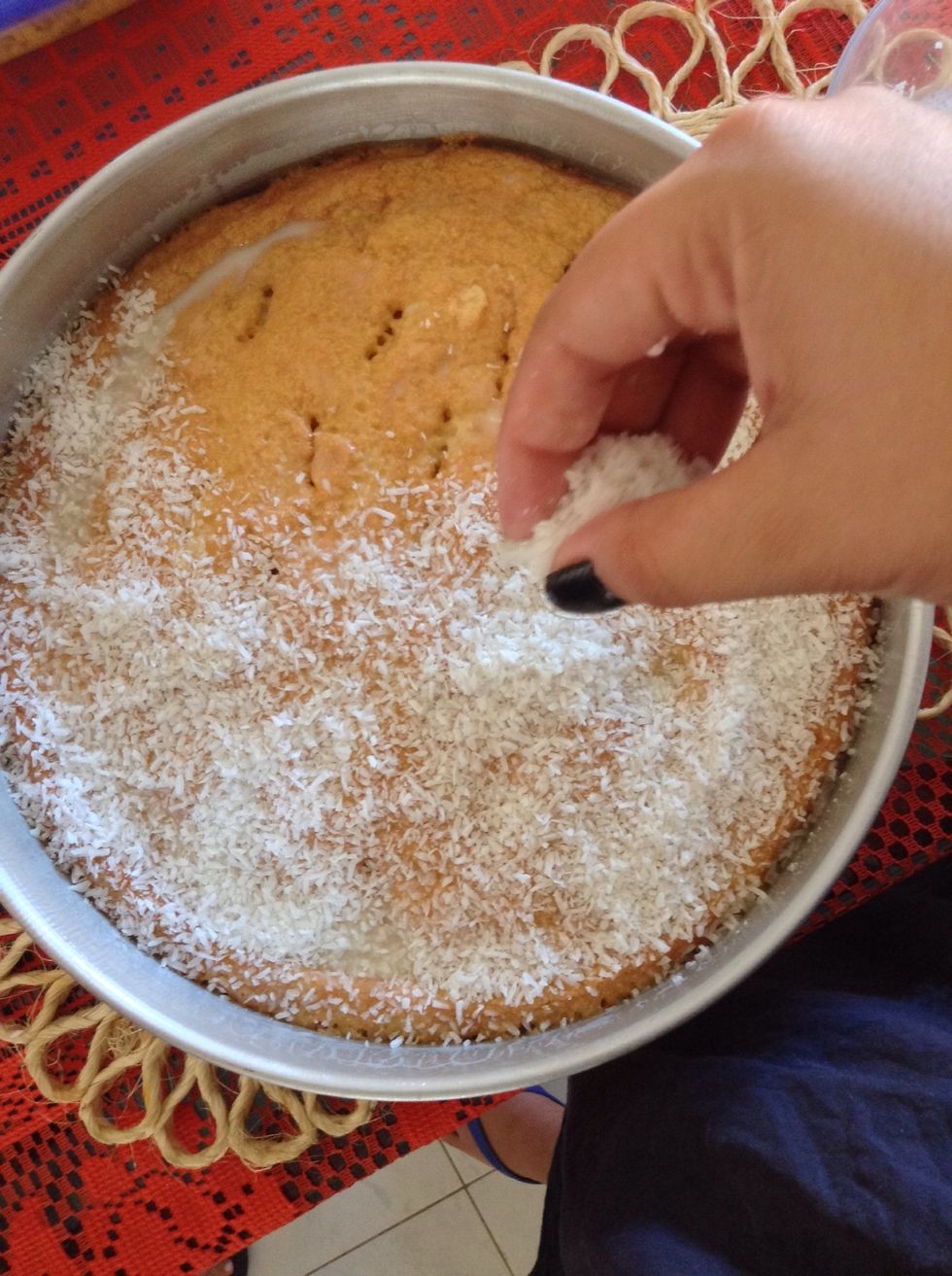 Pour the condensed-coconut milk mix on the top of the cake and then add the graded coconut.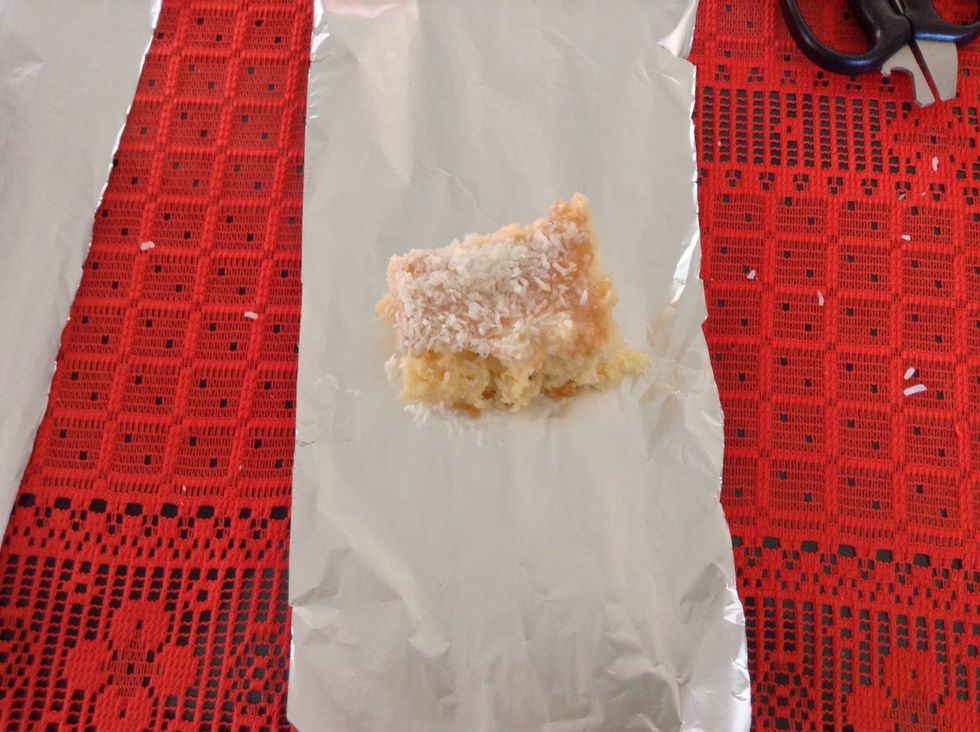 Cut a bunch of the aluminum foil into rectangles. Then cut the cake into squares and wrap each piece with the aluminum foil.
Look how moist it is!!!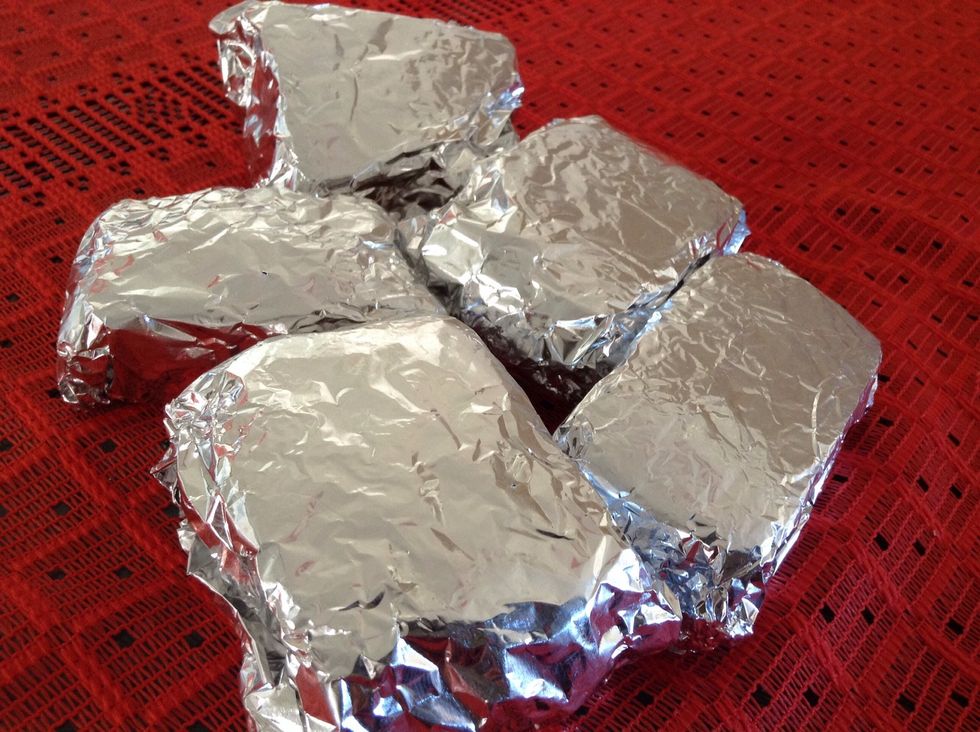 This will keep the cake moisture for longer. Keep it in the fridge, so it's always cold and delicious!That way it will be ready to eat anytime time you want!Great to takeout. Just grab it and go!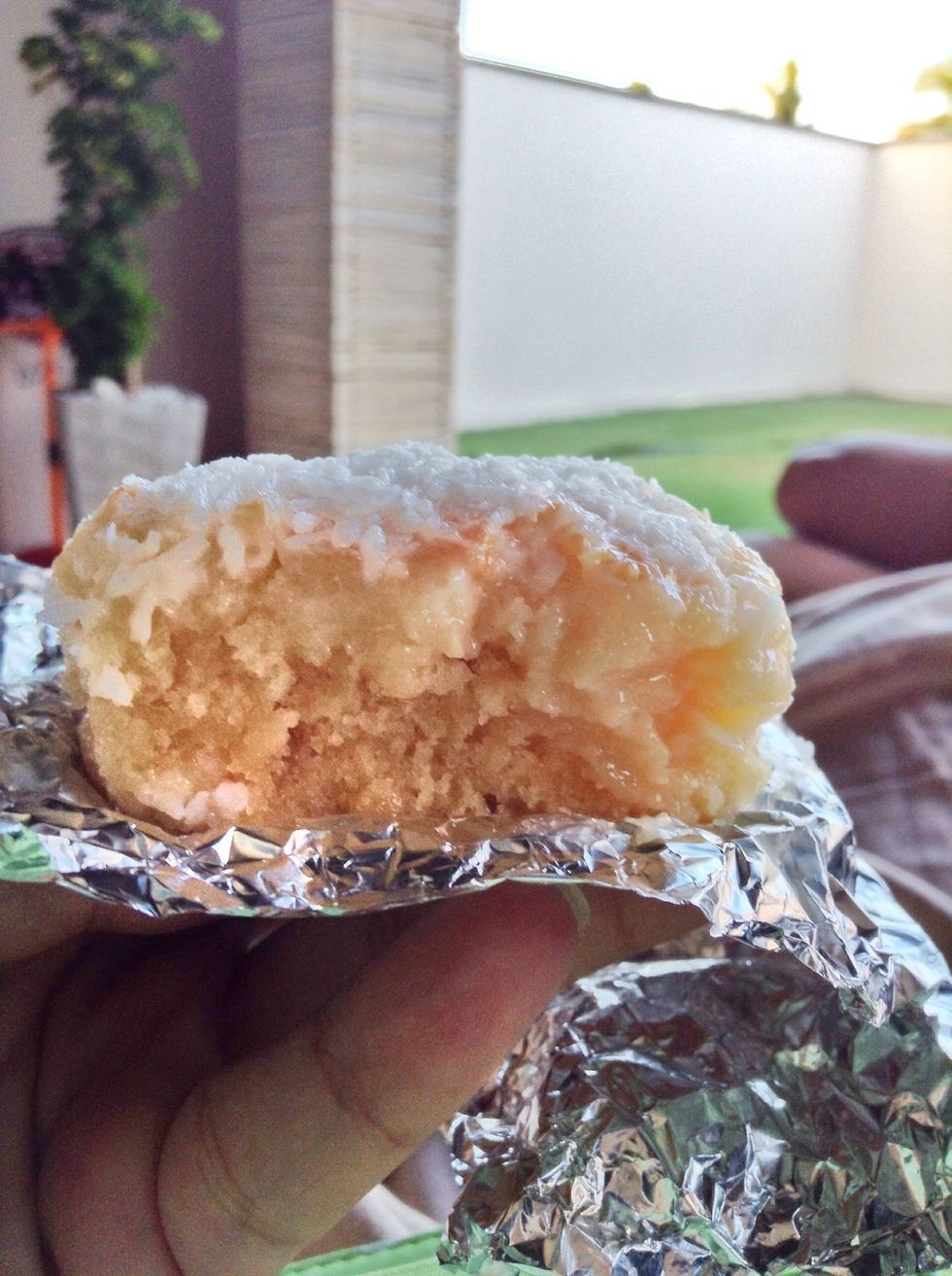 Hope you enjoy it!!! :)
5.0 Eggs
2.0c Flour
2.0c Sugar
1.0c Orange Fanta (or any other orange soda)
1.0Tbsp Baking powder
---TOPPING--
1.0 Condensed milk
200.0ml Coconut milk
Grated coconut
Aluminium foil