Find a clean and solid pallet that is your desired size.
Gather your working gear, and begin to sand down every surface to clean, smooth and prettify the pallet.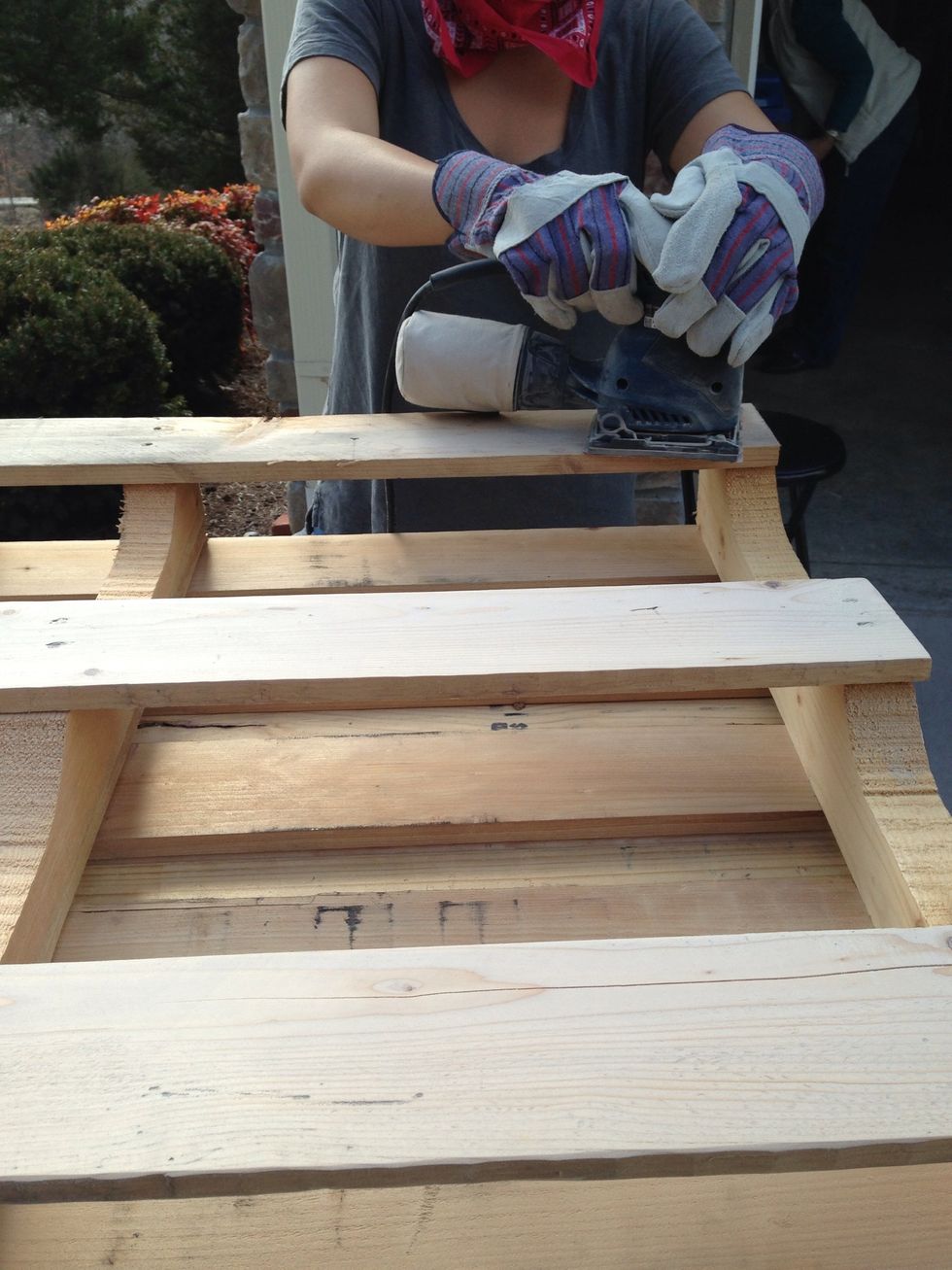 Sand it. Sand it real good. Make sure you get the inside of each piece.
When sanding is complete, clean off dust as best as you can. We used a blower and shop cloth, but whatever works will do.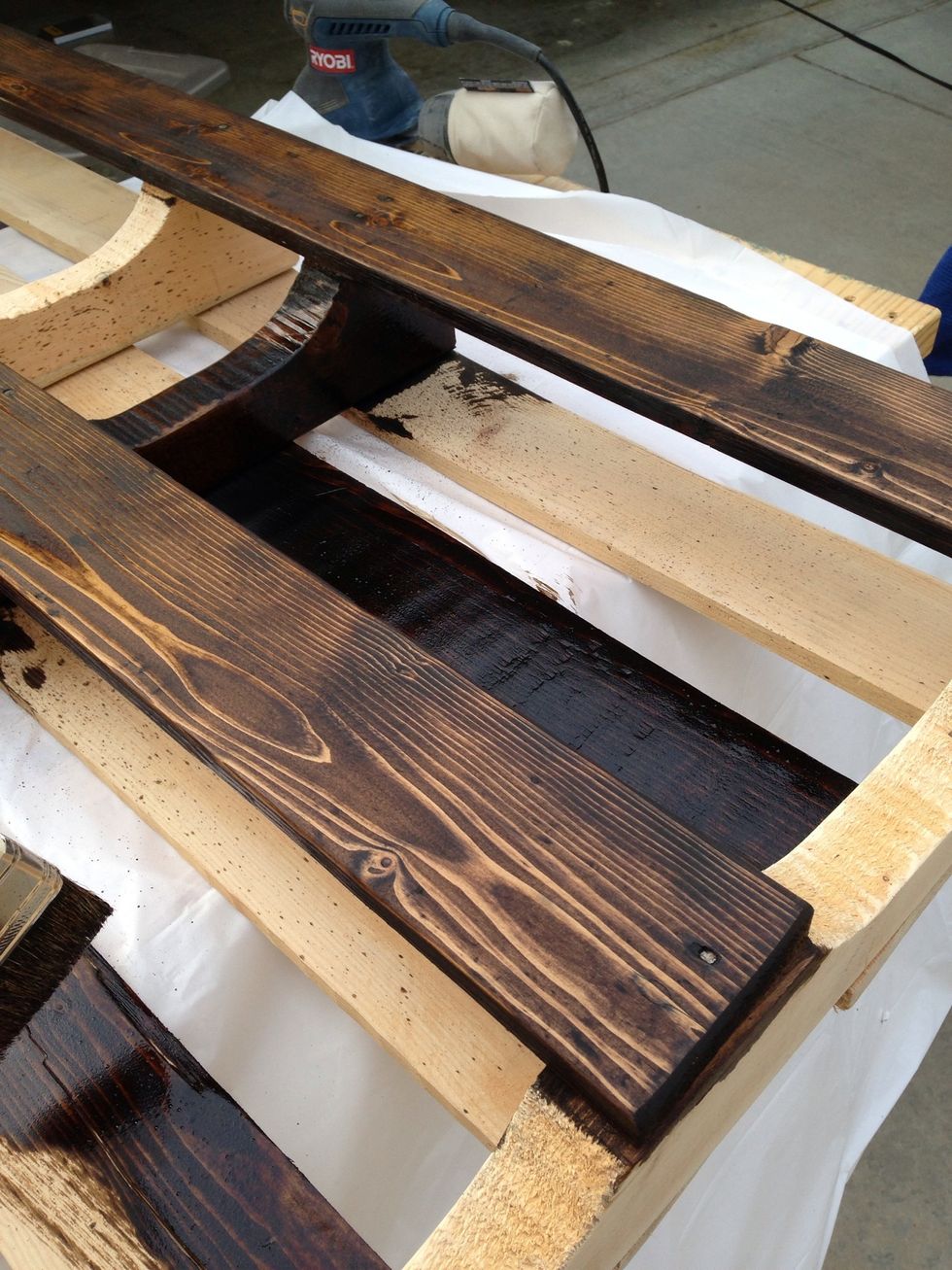 Begin staining. We brushed on insides to outsides, left to right. This way it was easier to wipe off the stain in the same direction.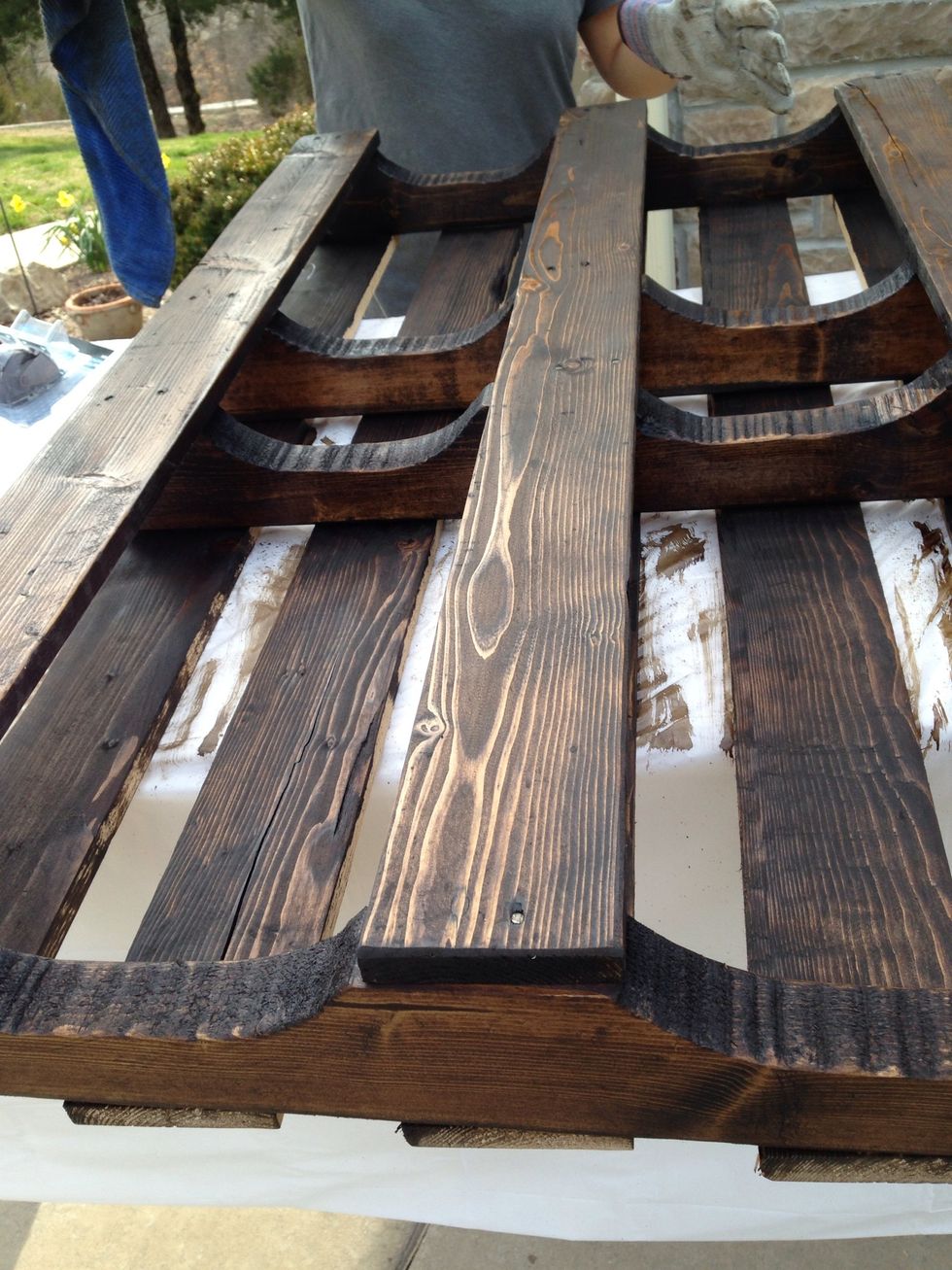 We wanted to go a bit darker in places, so we added a second round of stain. This was the lightning round, as we lightly brushed on and quickly wiped off.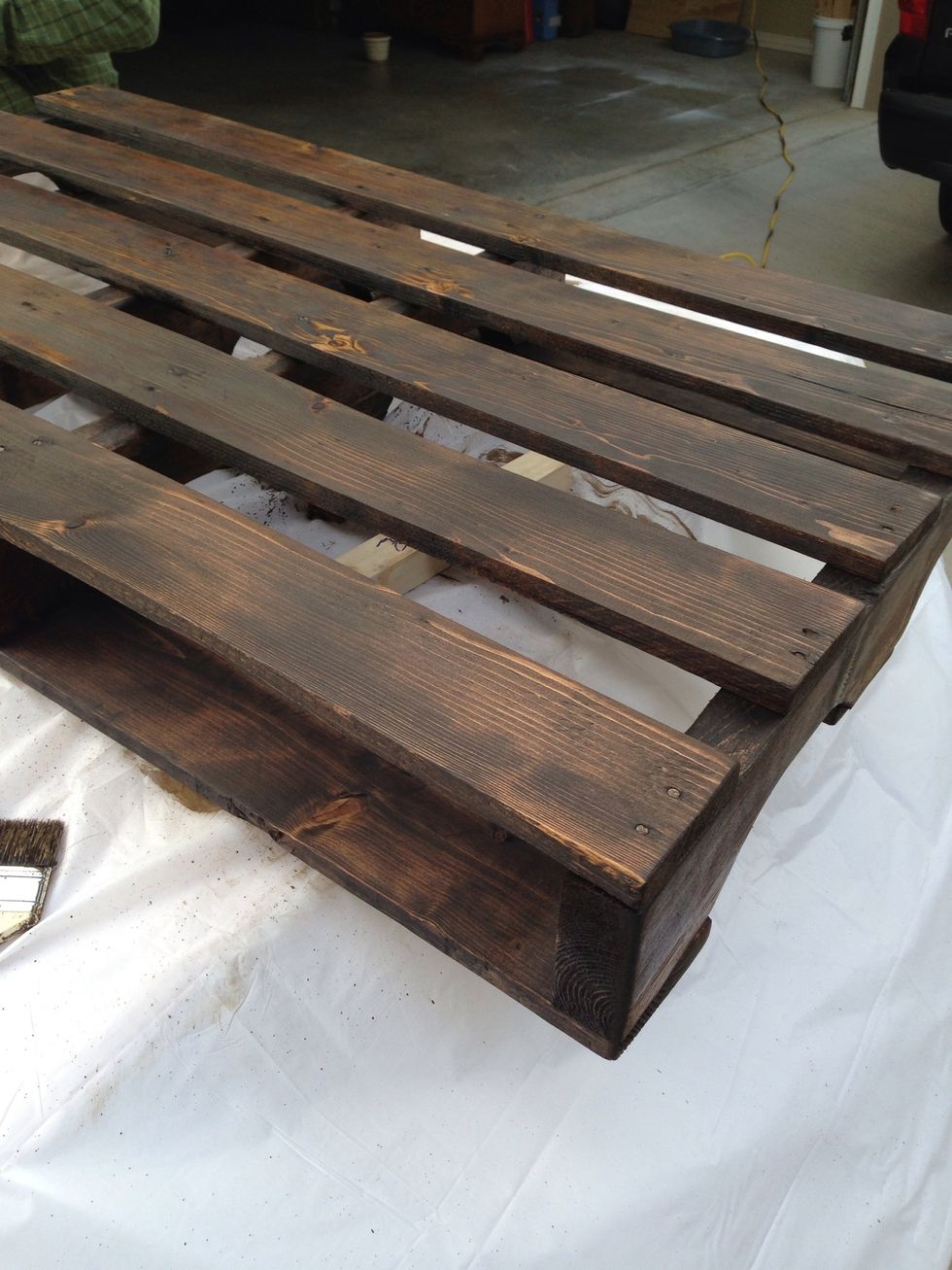 Ready to dry overnight (or a few hours).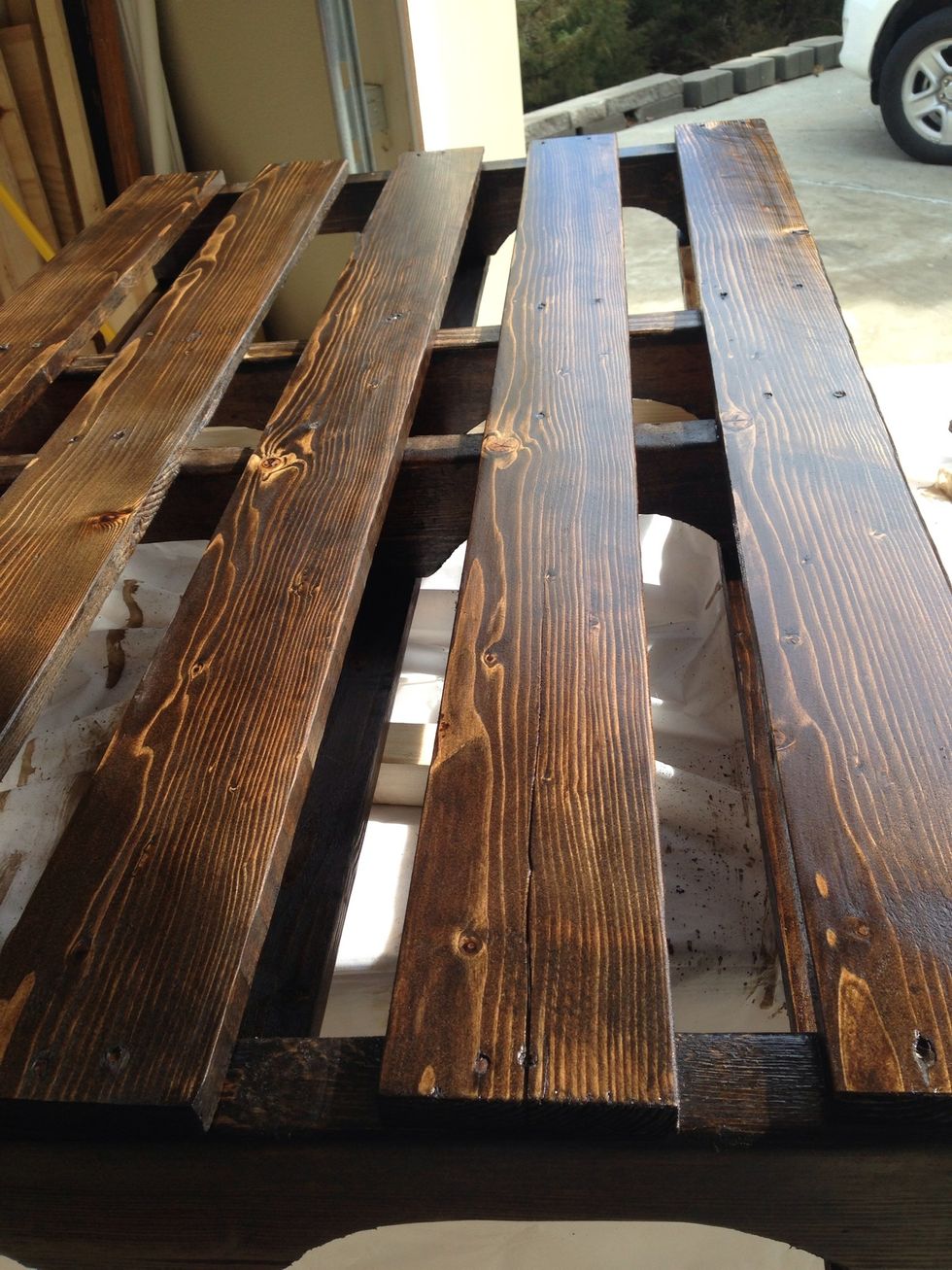 We applied our first coat of semi-gloss. Let this dry for around 4-5 hours or as your gloss directs you.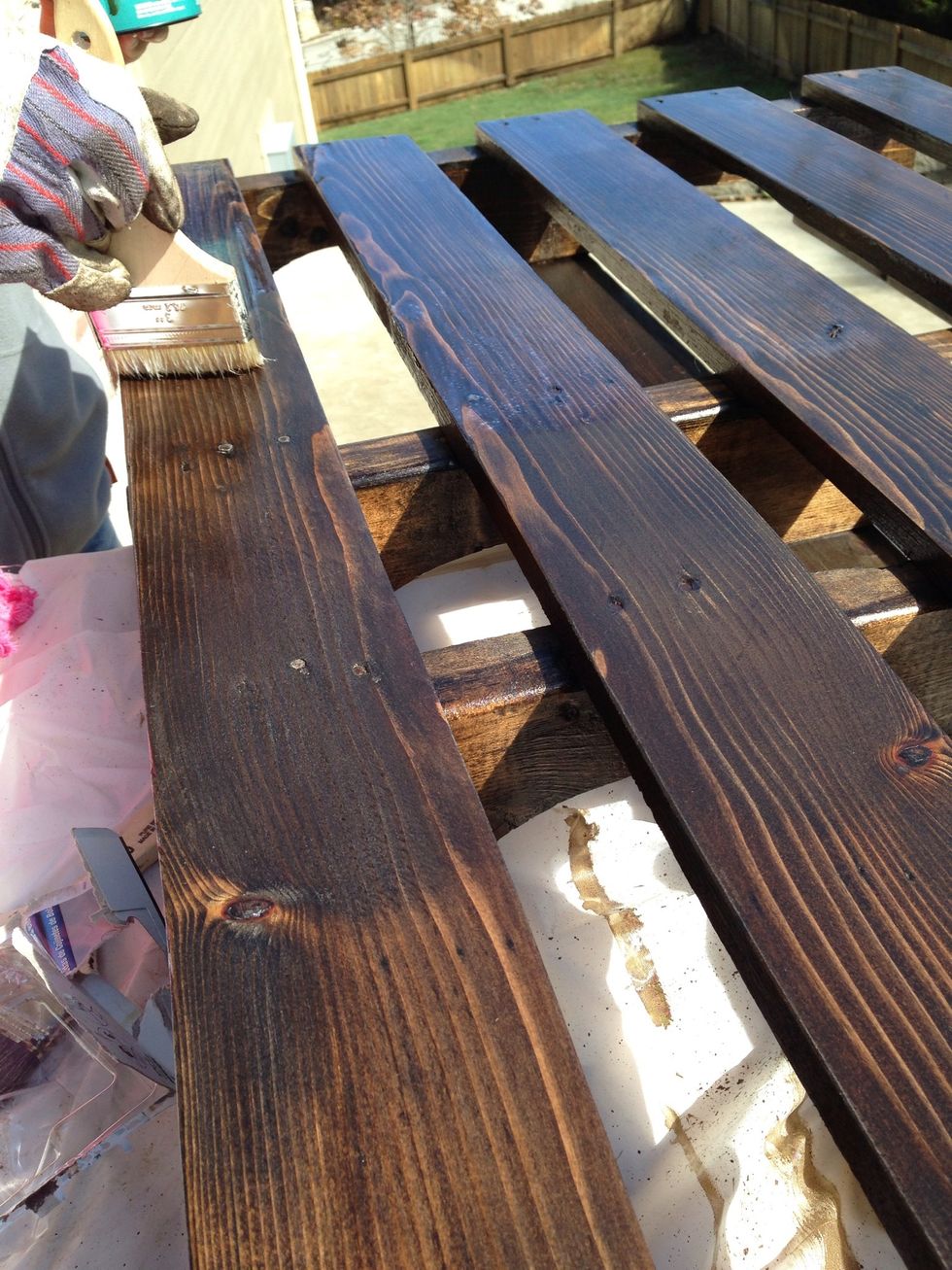 We wanted a very shiny surface on the top, so we did two coats for the top facing beams, and left the rest with a single coat. (Your call)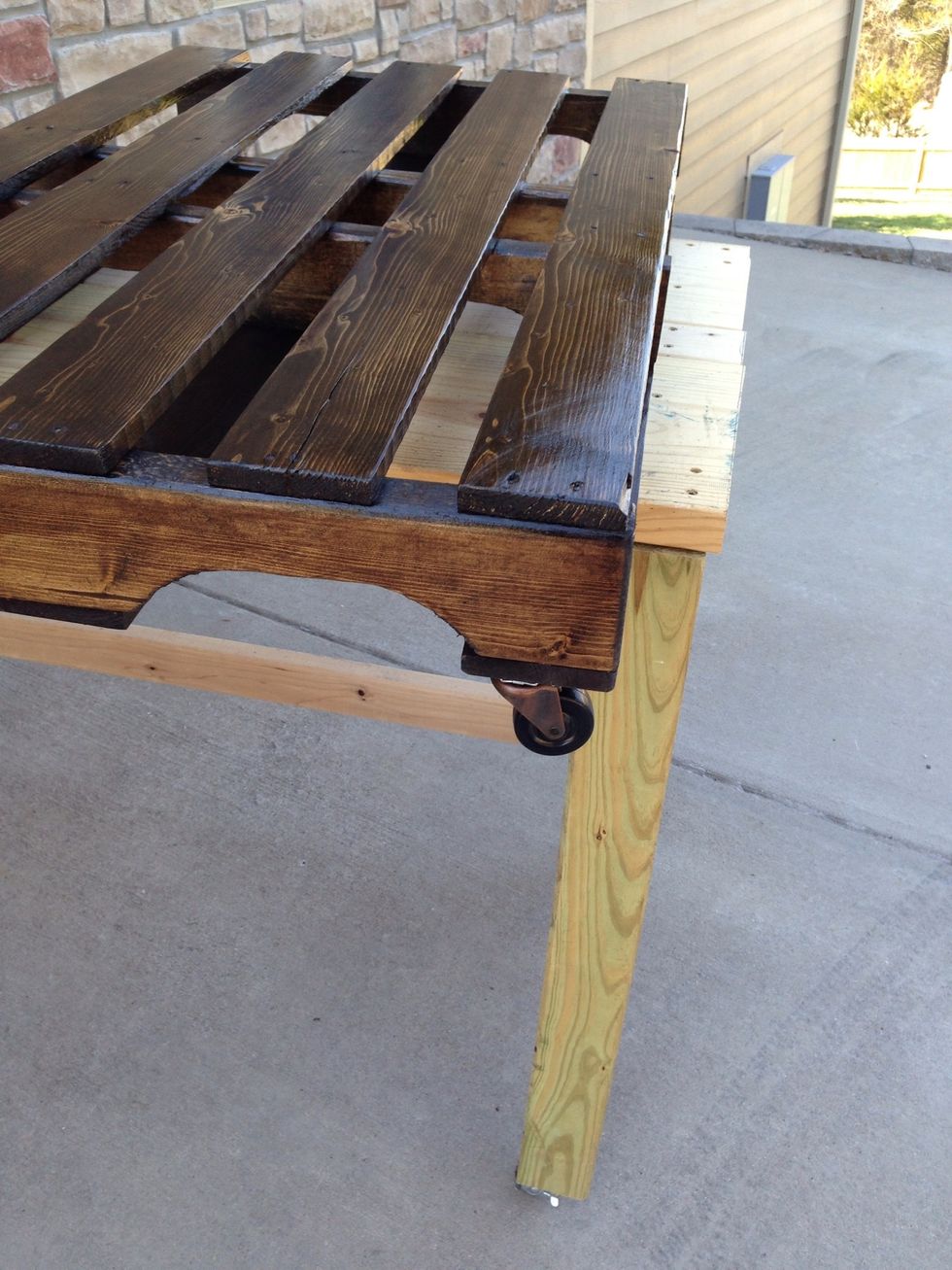 We were aiming for a low rider coffee table, so we found caster wheels that were rustic colors and rose up just 2". You can add a spacer or use bigger wheels. Screw wheels into bottom corners.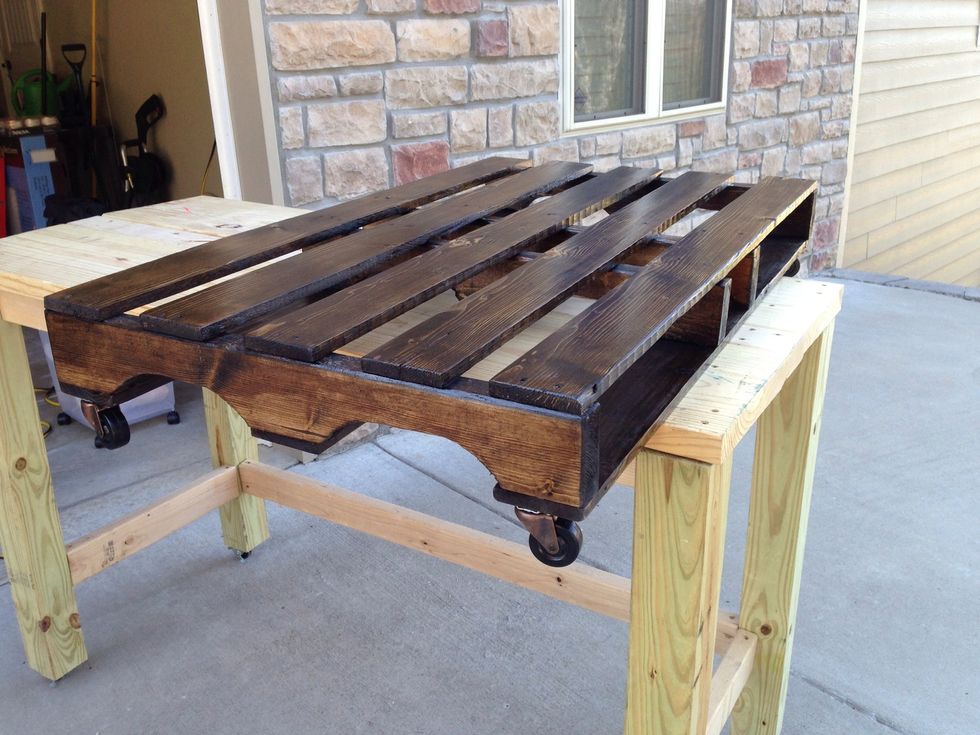 It's done, and airing out. Don't want to get fumes all over the place. Let it air in a well ventilated area.
It's ready for use! Enjoy!
1.0 Wooden Pallet
4.0 Wheels (caster)
16.0 Screws
1.0 Paintbrush for stain
1.0 Paintbrush for gloss
1.0pt Stain (choose color)
1.0pt Gloss (choose style)
Power sander
Sand paper
2.0 Shop cloth