Learn how to cut open a young coconut and use it for a simple smoothie. Hope you enjoy!
19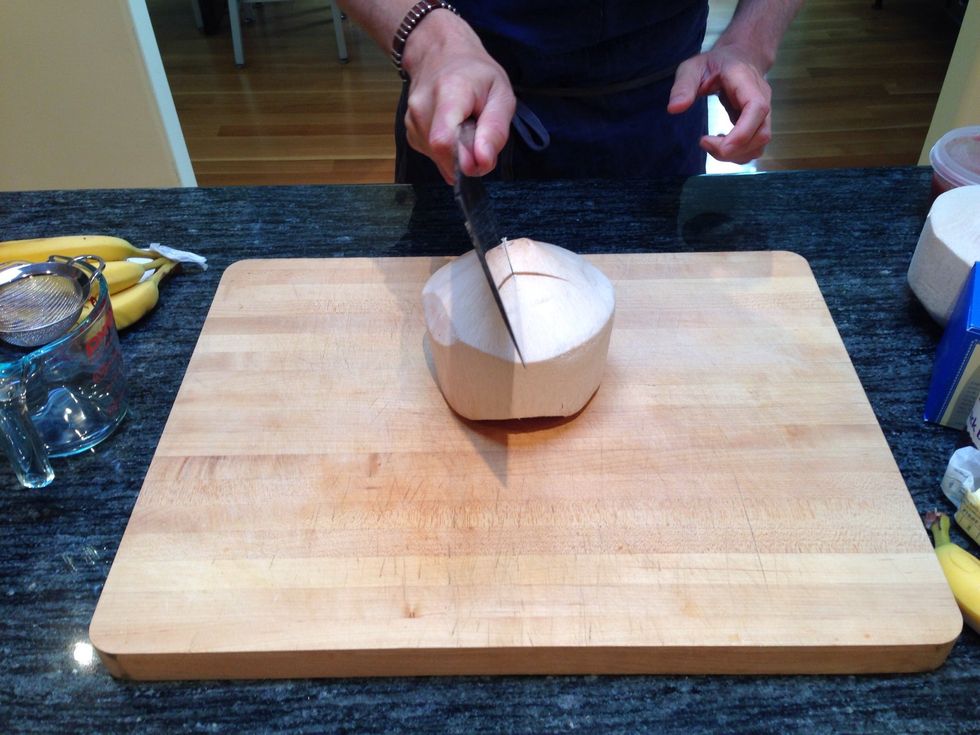 Using a butcher knife carefully cut a opening in the top of the young coconut. I usually make 4 cuts in the top essentially cutting a square.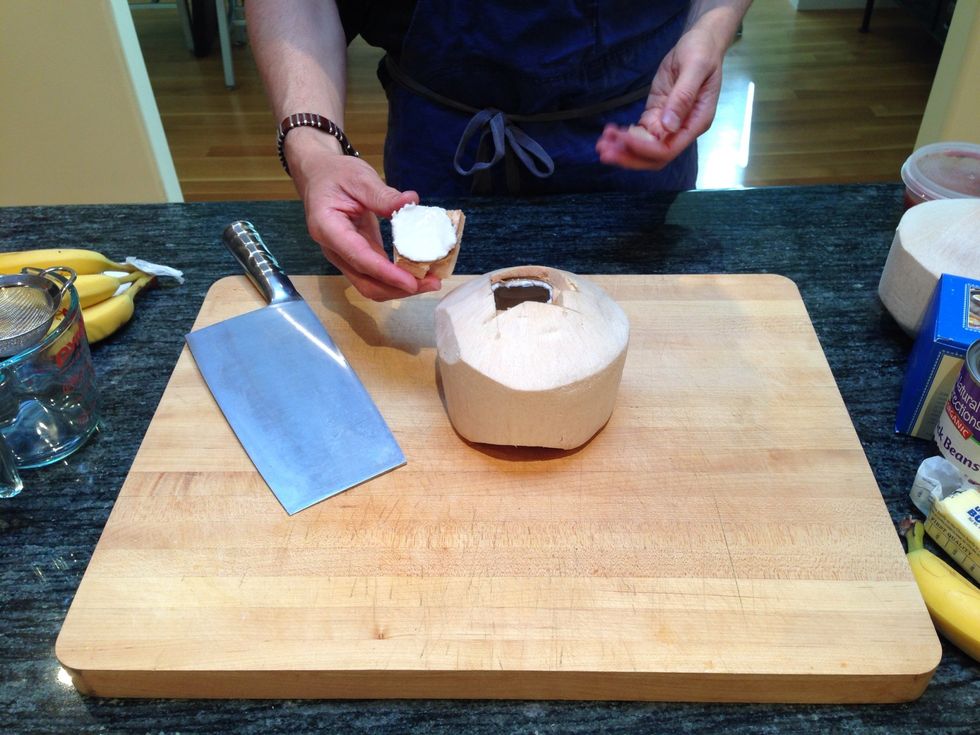 Remove the top!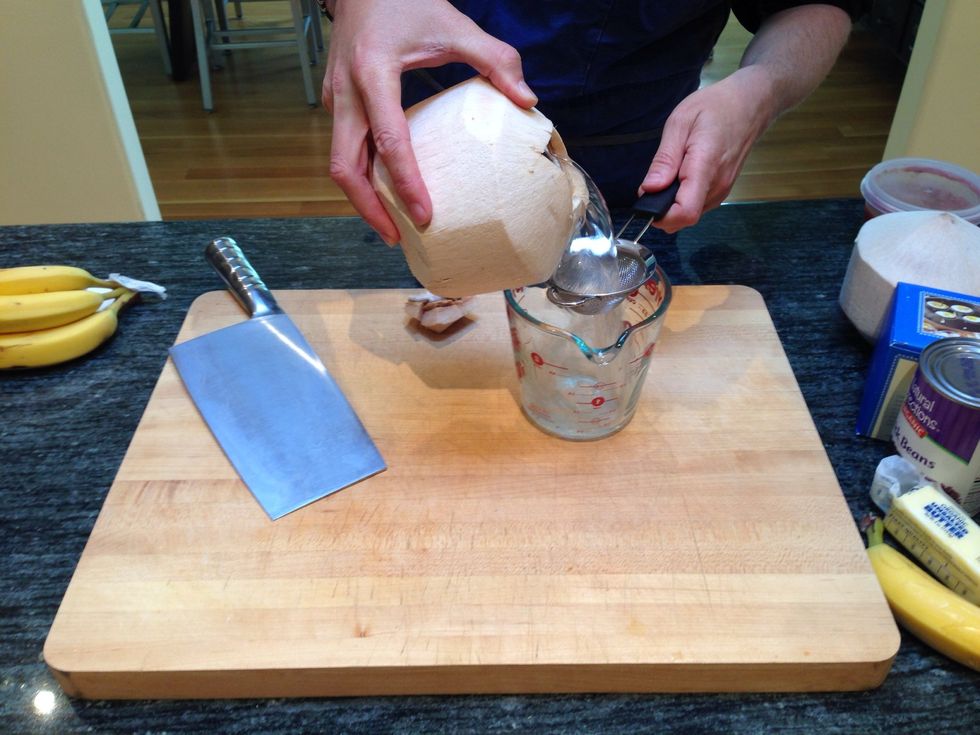 Filter the coconut water.
Carefully cut the coconut in half.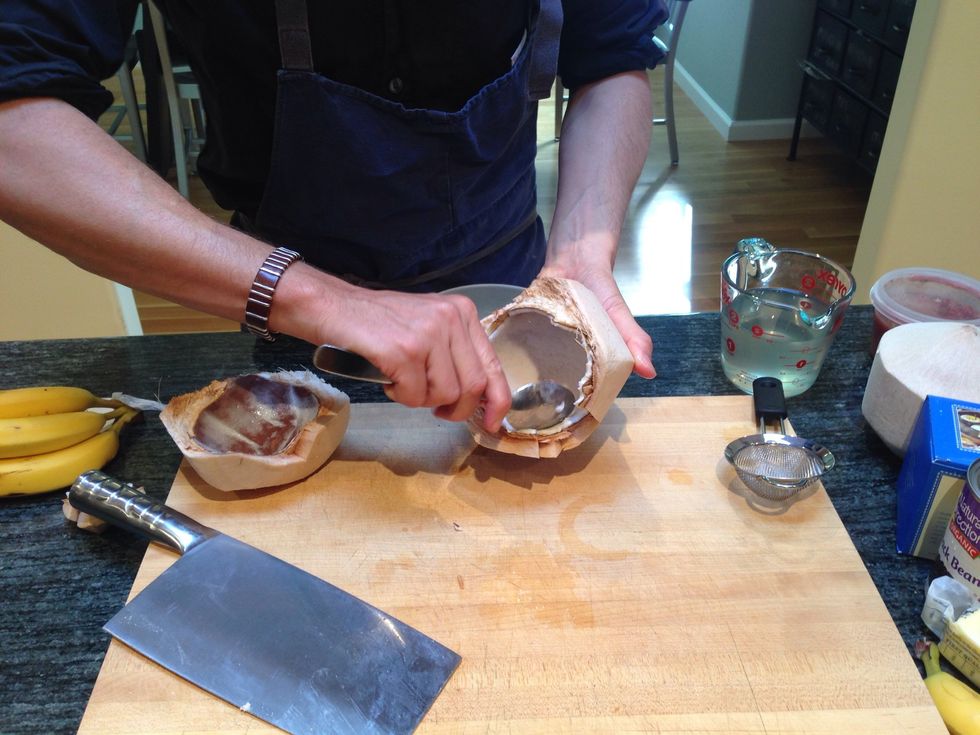 Using a spoon separate the young coconut meat from the inside of the coconut.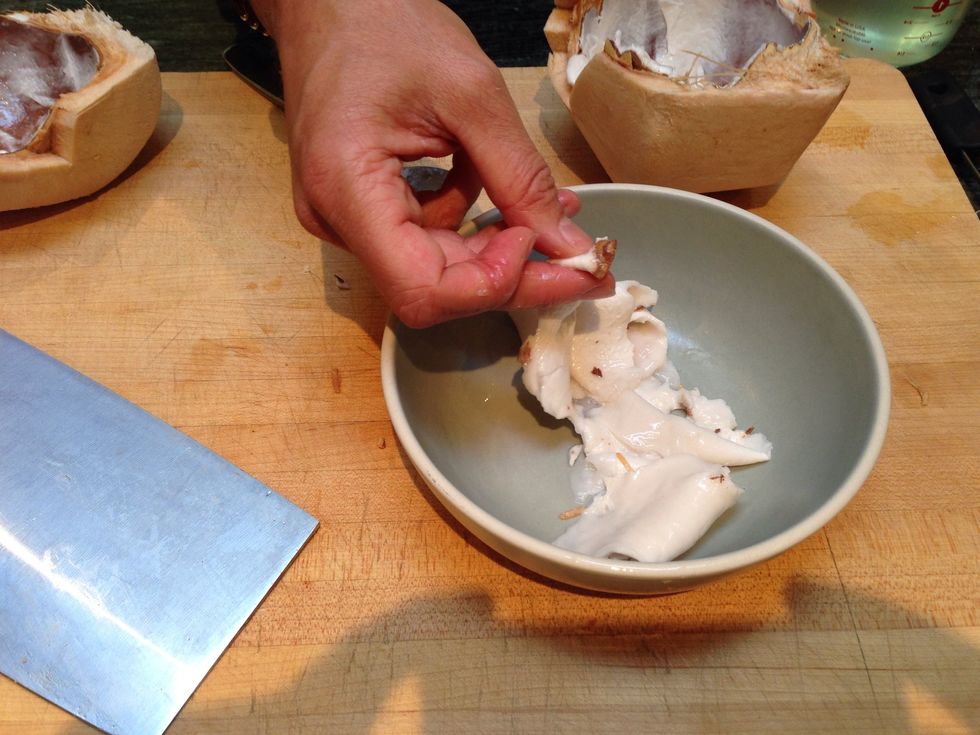 Remove any brown fiberous bits from the young coconut meat.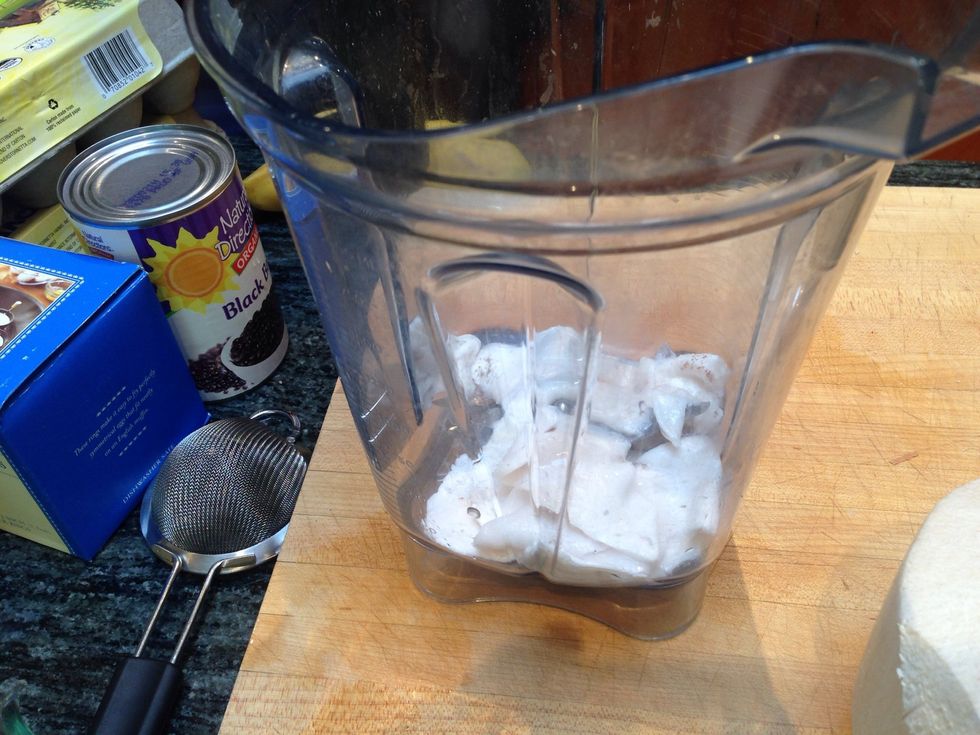 Put the young coconut meat in a blender.
Pour in the filtered coconut water. Add 5-6 ice cubes. Optionally, if you have frozen pineapple you can add a cup or two.
Add a banana.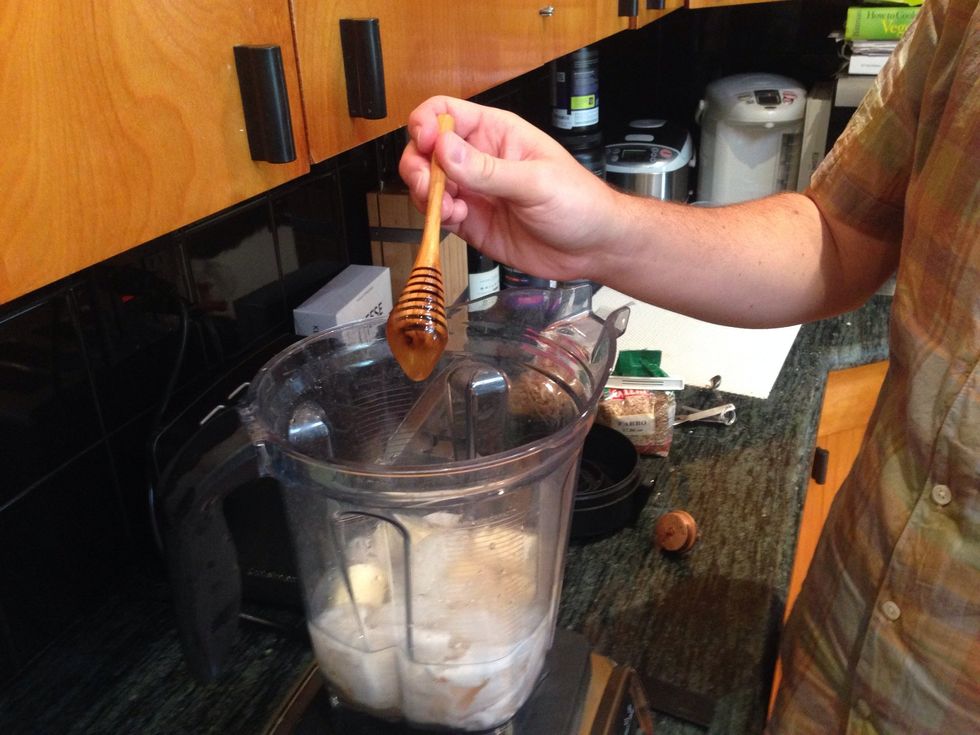 Add 2 tablespoons of honey.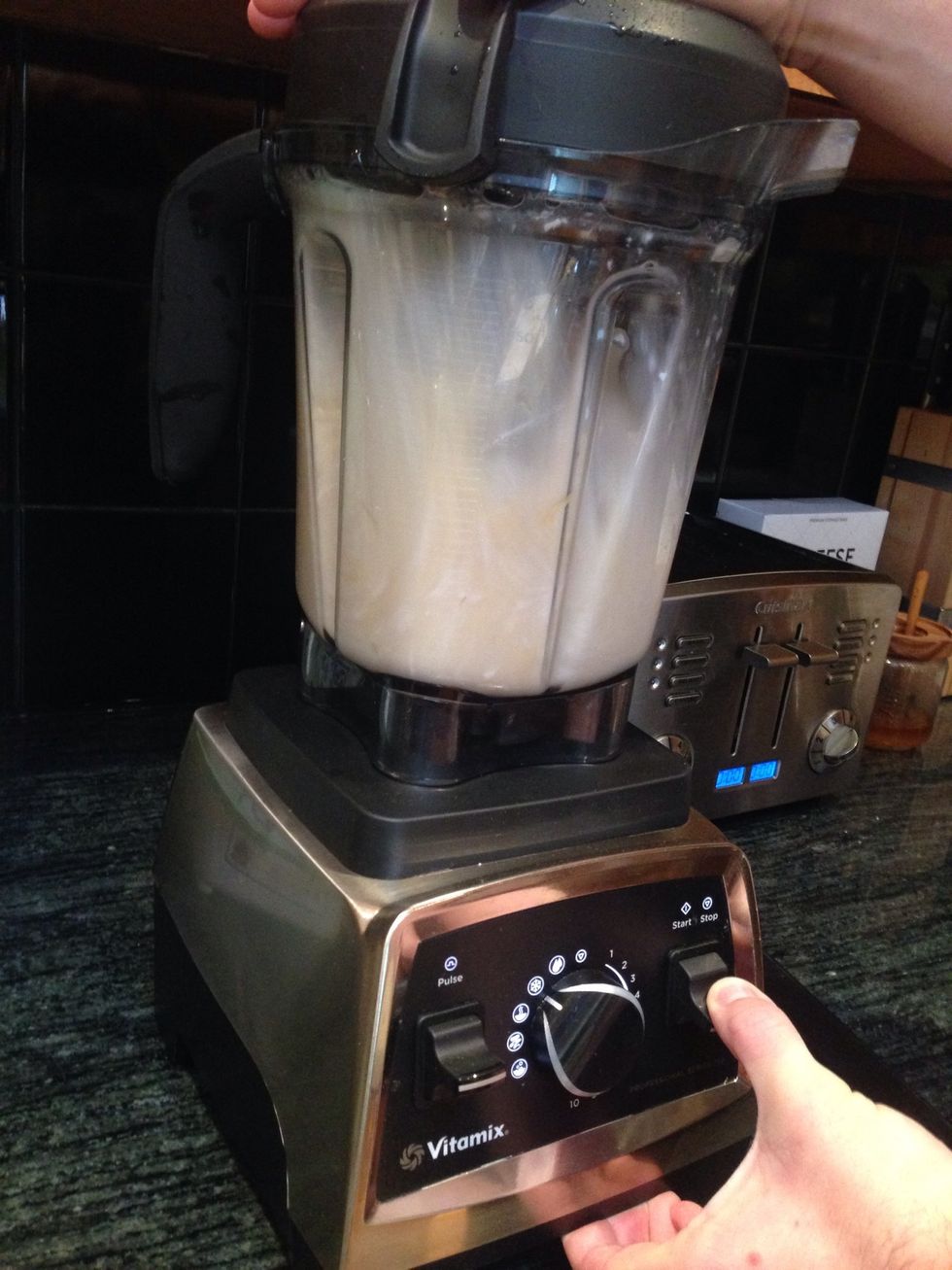 Blend for around 30 seconds.
Serve! Mint is optional.
1.0Tbsp Young coconut
1.0Tbsp Banana
5.0Tbsp Ice cubes
2.0Tbsp Honey
Mint (optional)
Butcher knife
Fine mesh strainer