First, draw a circle.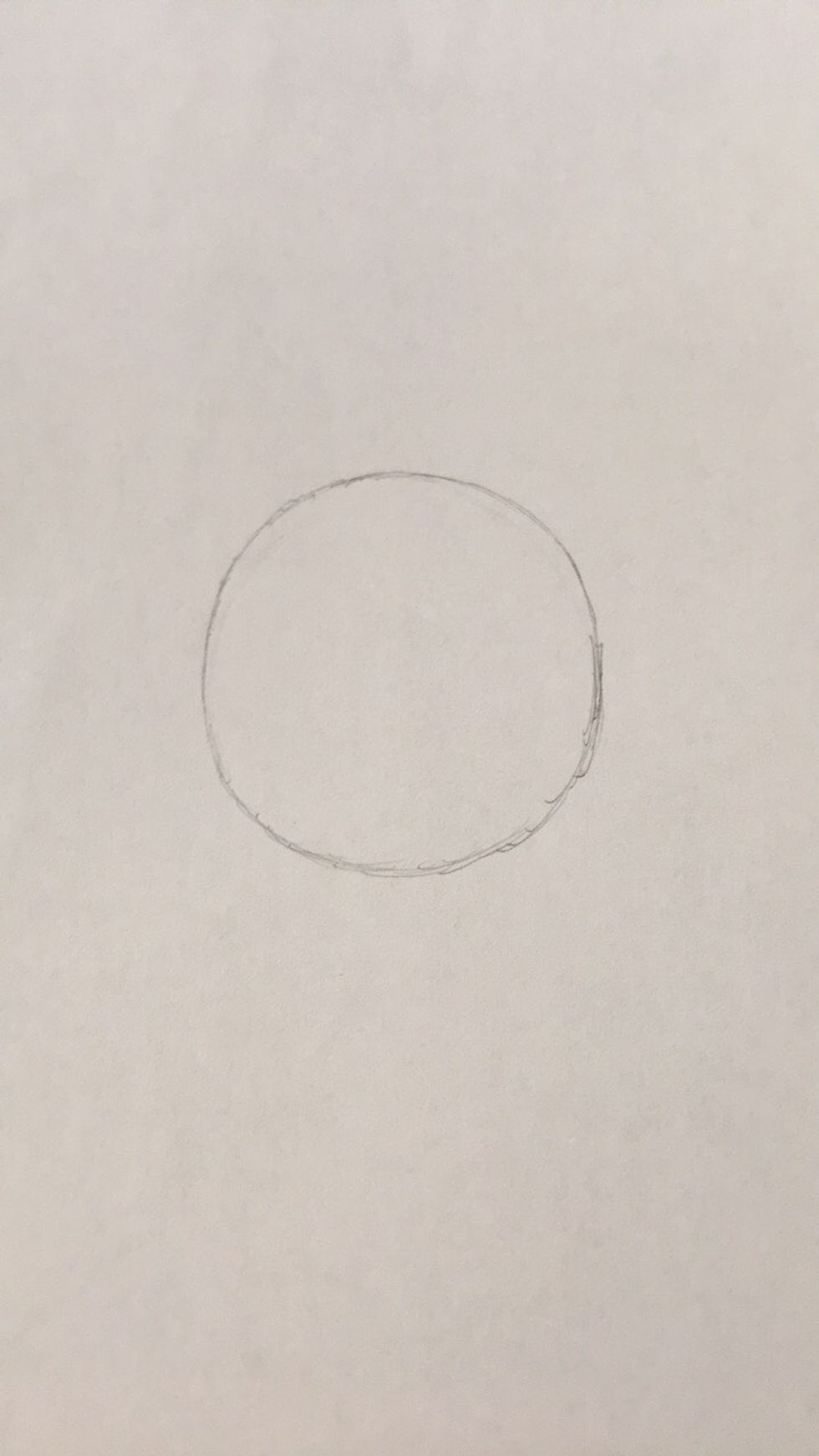 Now draw a square using a corner of the sheet of copy paper.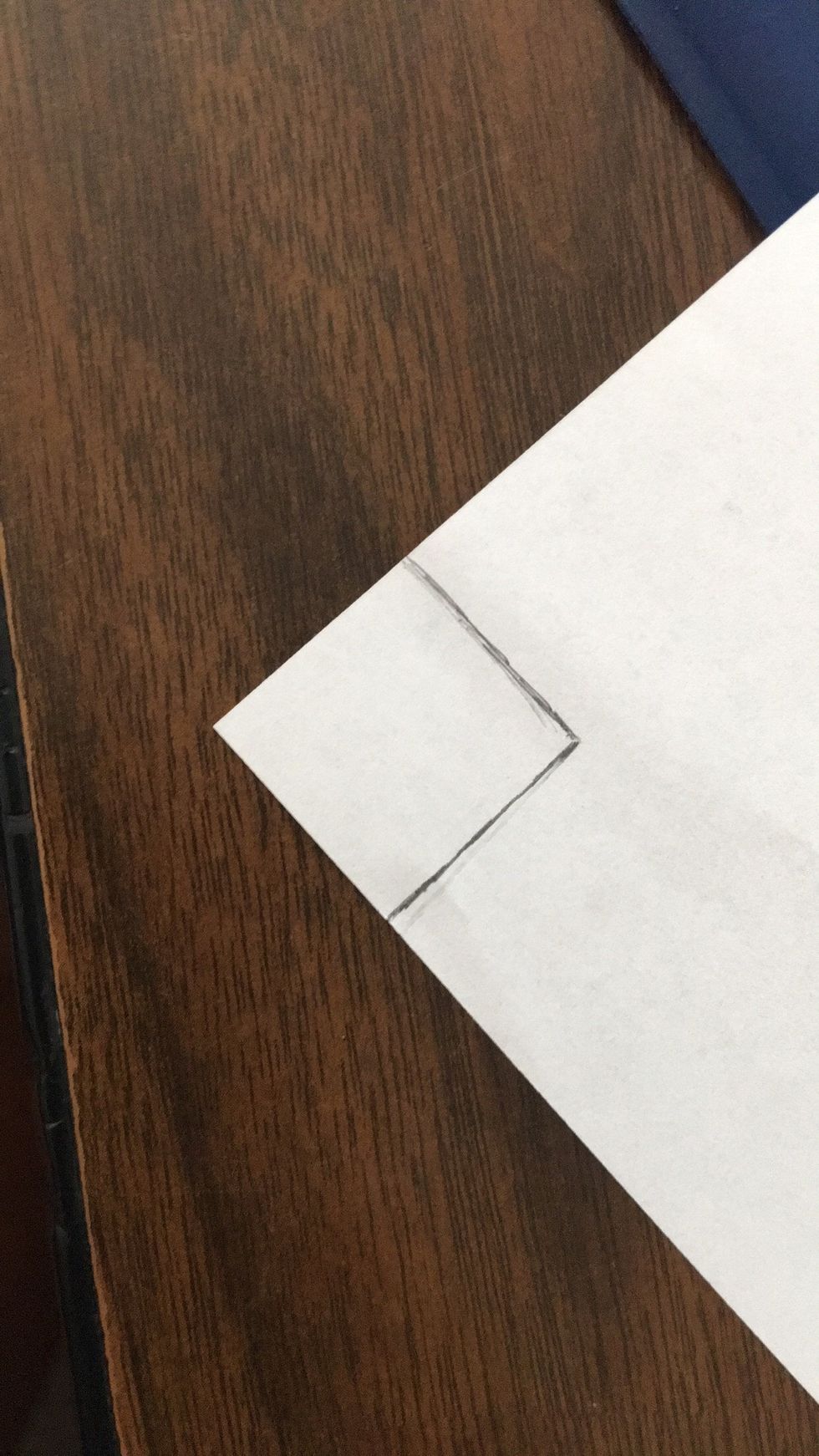 Then, Color in the circle brown to make the turkey head.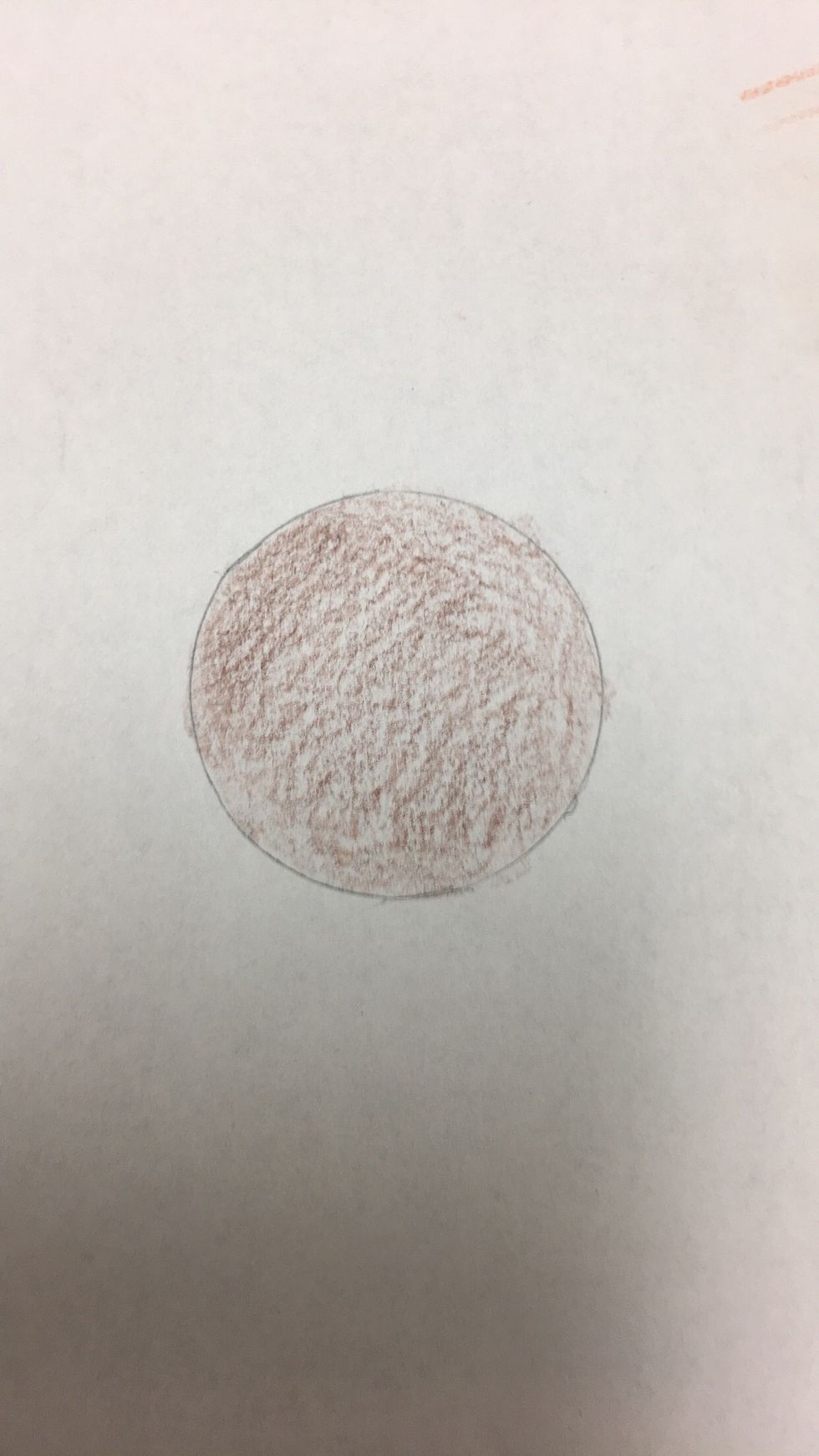 Afterwards, color the square orange and fold is diagonally to make the turkeys beak.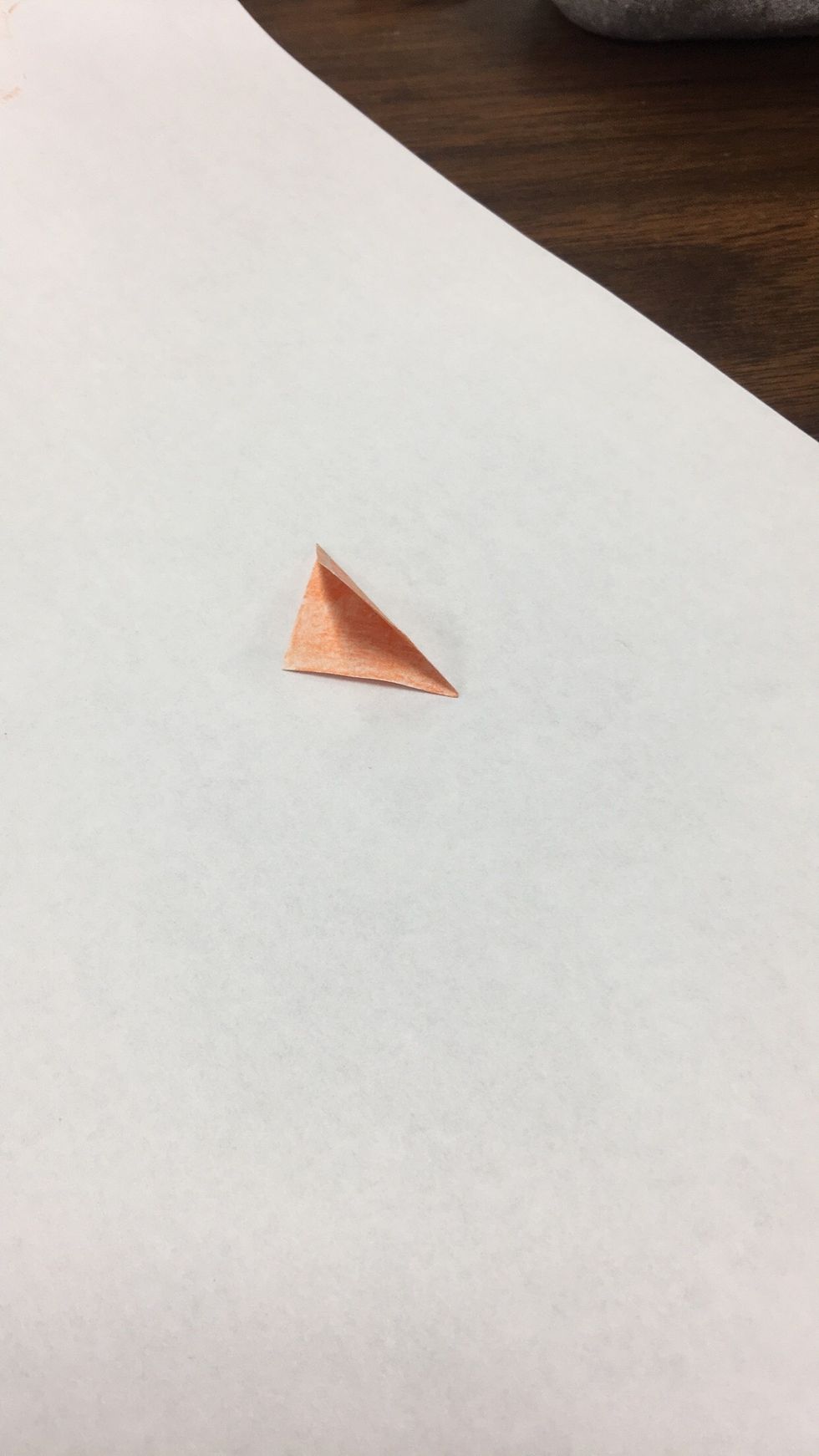 Draw an oval and color is red to make the snood.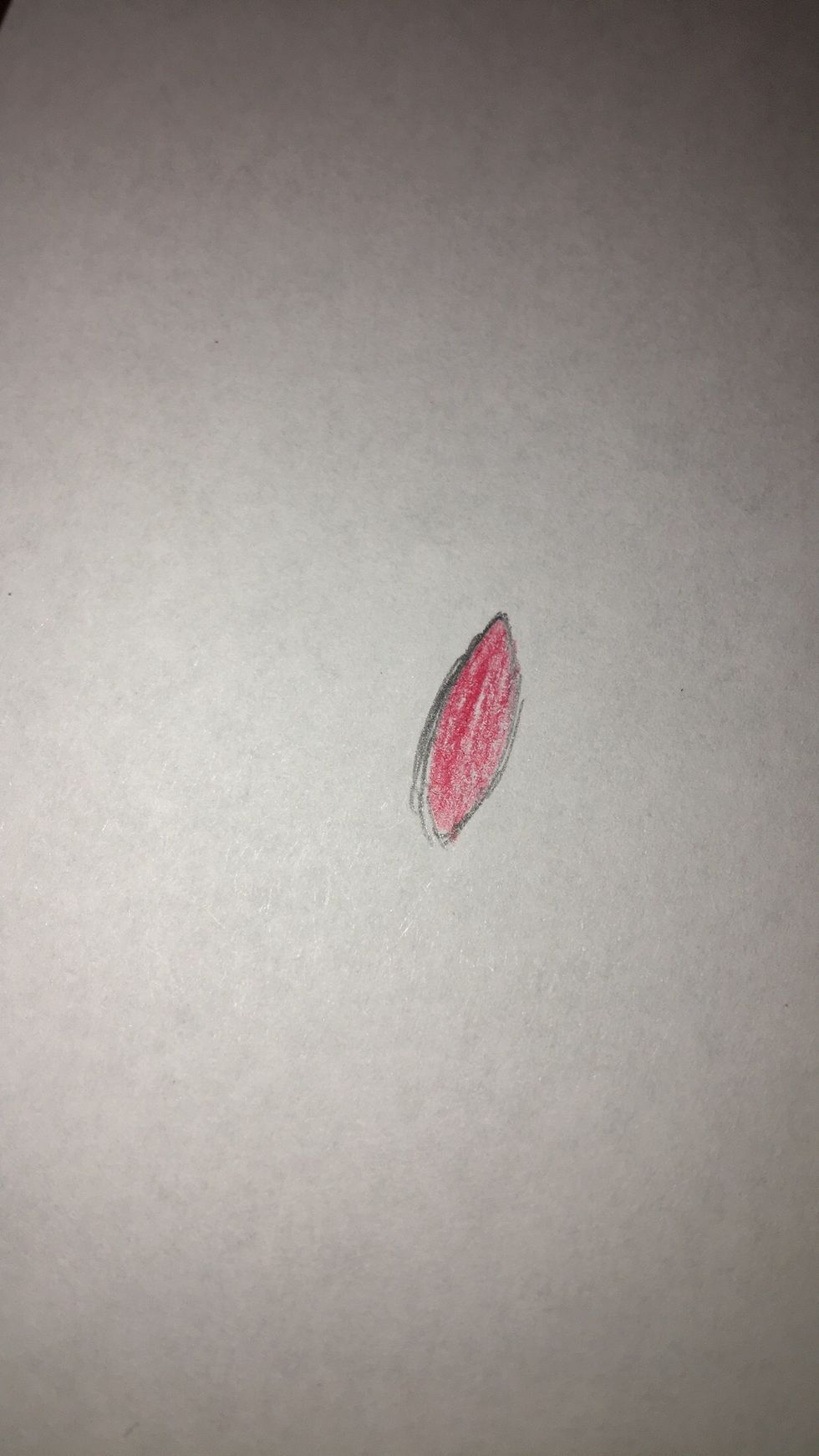 Then, glue the googly eyes, beak, and snood to the head of the turkey.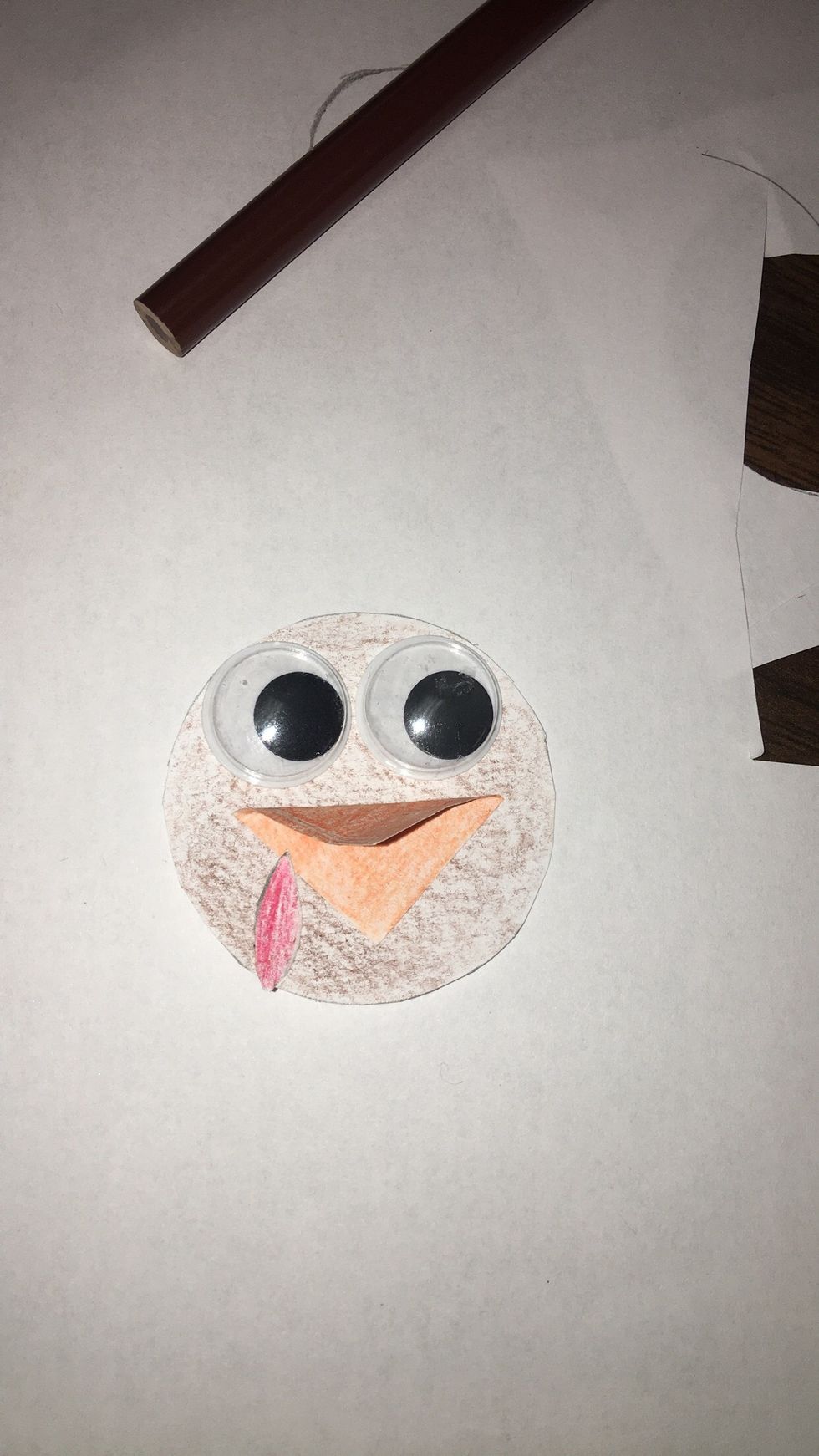 After that is dry, glue the head to the top of the clothespin.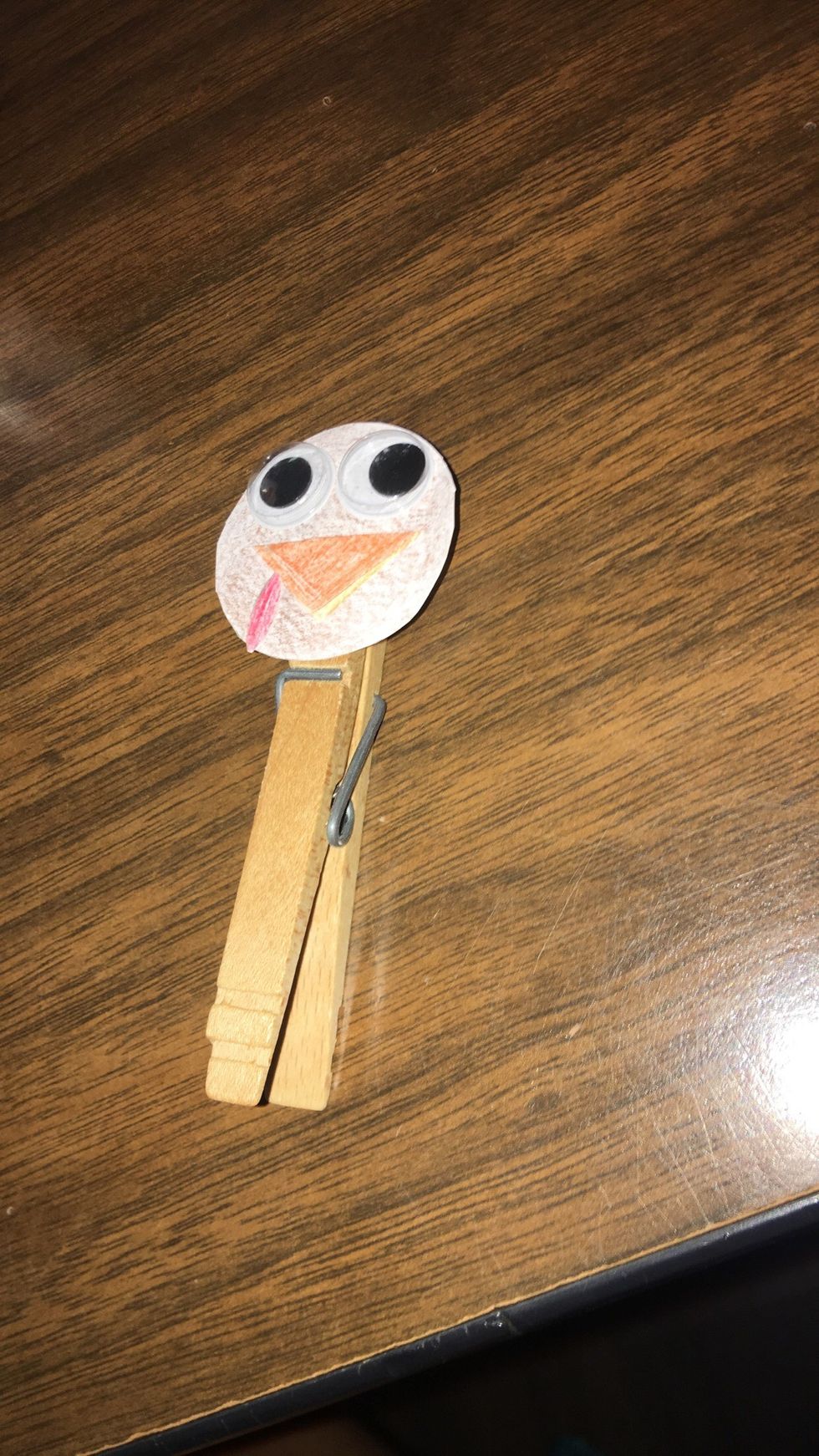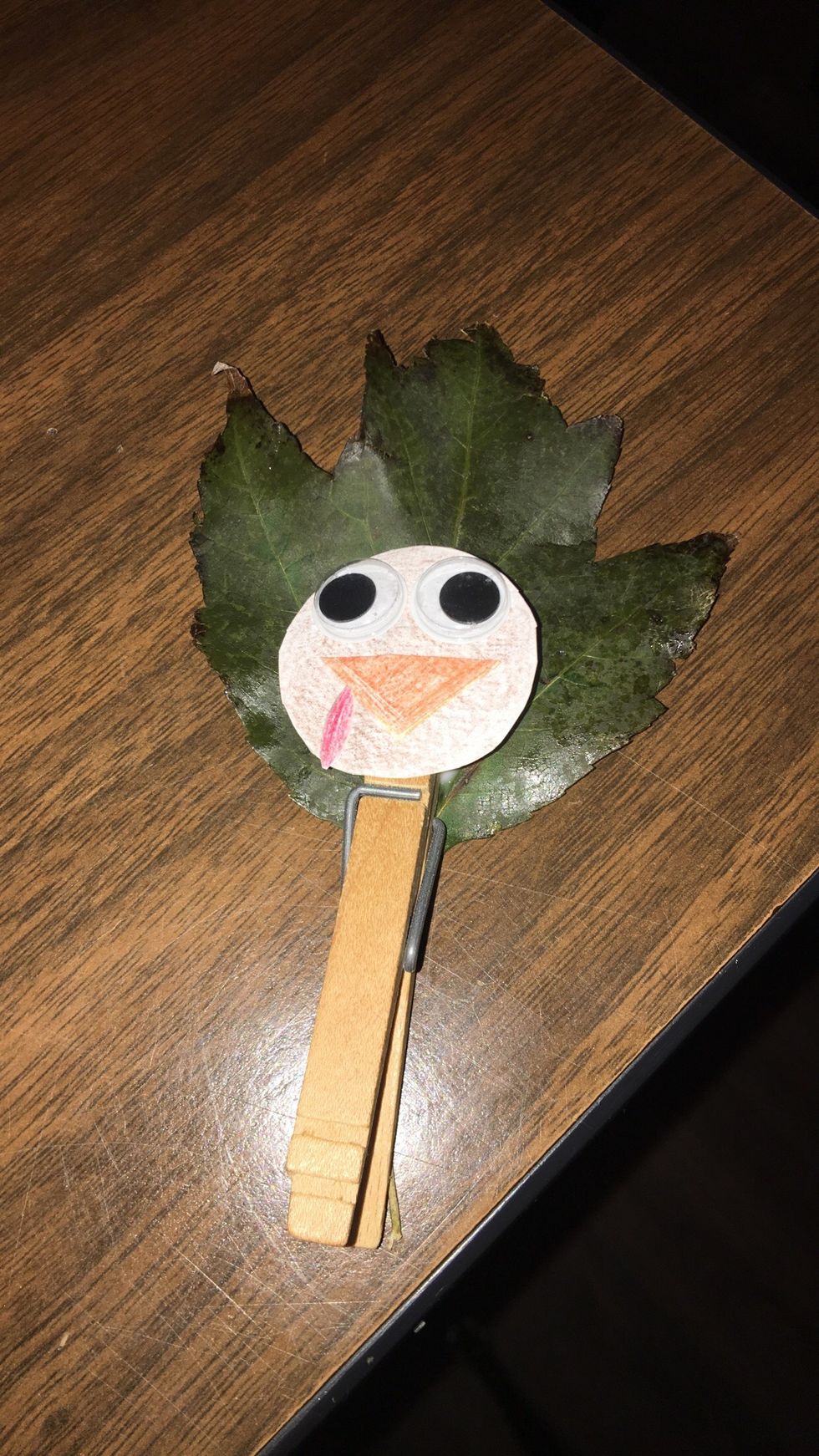 1.0 Leaf
1.0 Sheet of copy paper
Glue bottle
brown, red, and orange colored pencils
1.0 clothespin
2.0 Googly Eyes