Enjoy a classic chilled gimlet cocktail, made from gin and lime, with a friend.
19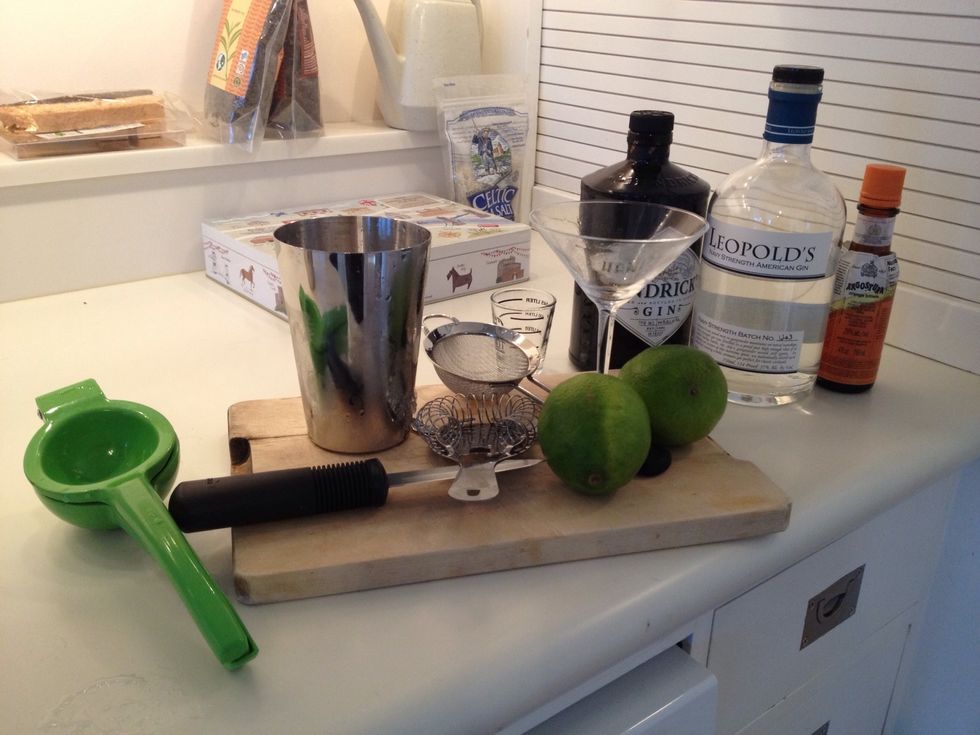 Assemble your supplies. This recipe makes gimlets for two.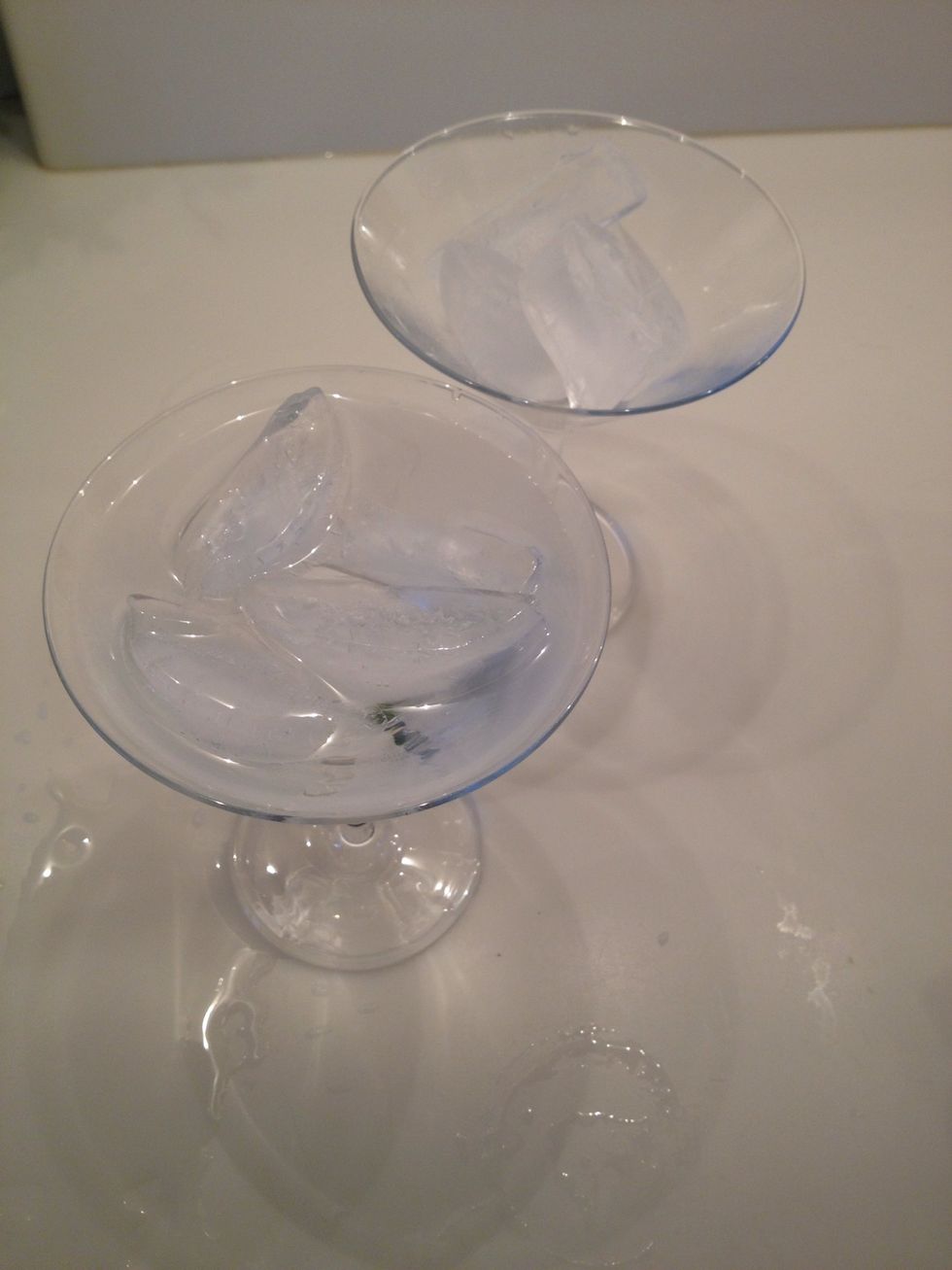 Fill your glasses with ice and water and let them chill thoroughly.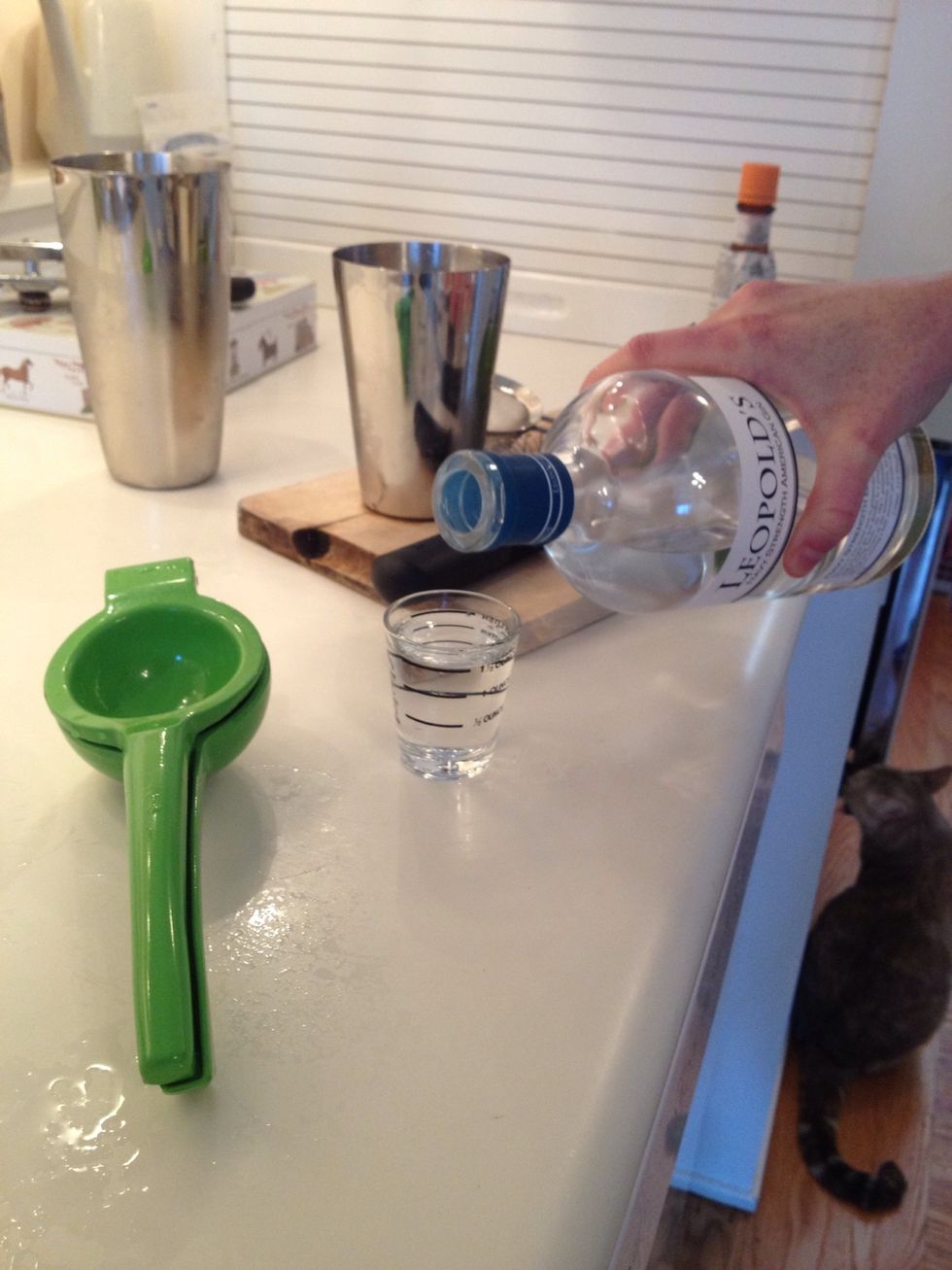 Pour 1.5 ozs gin per gimlet into the shaker.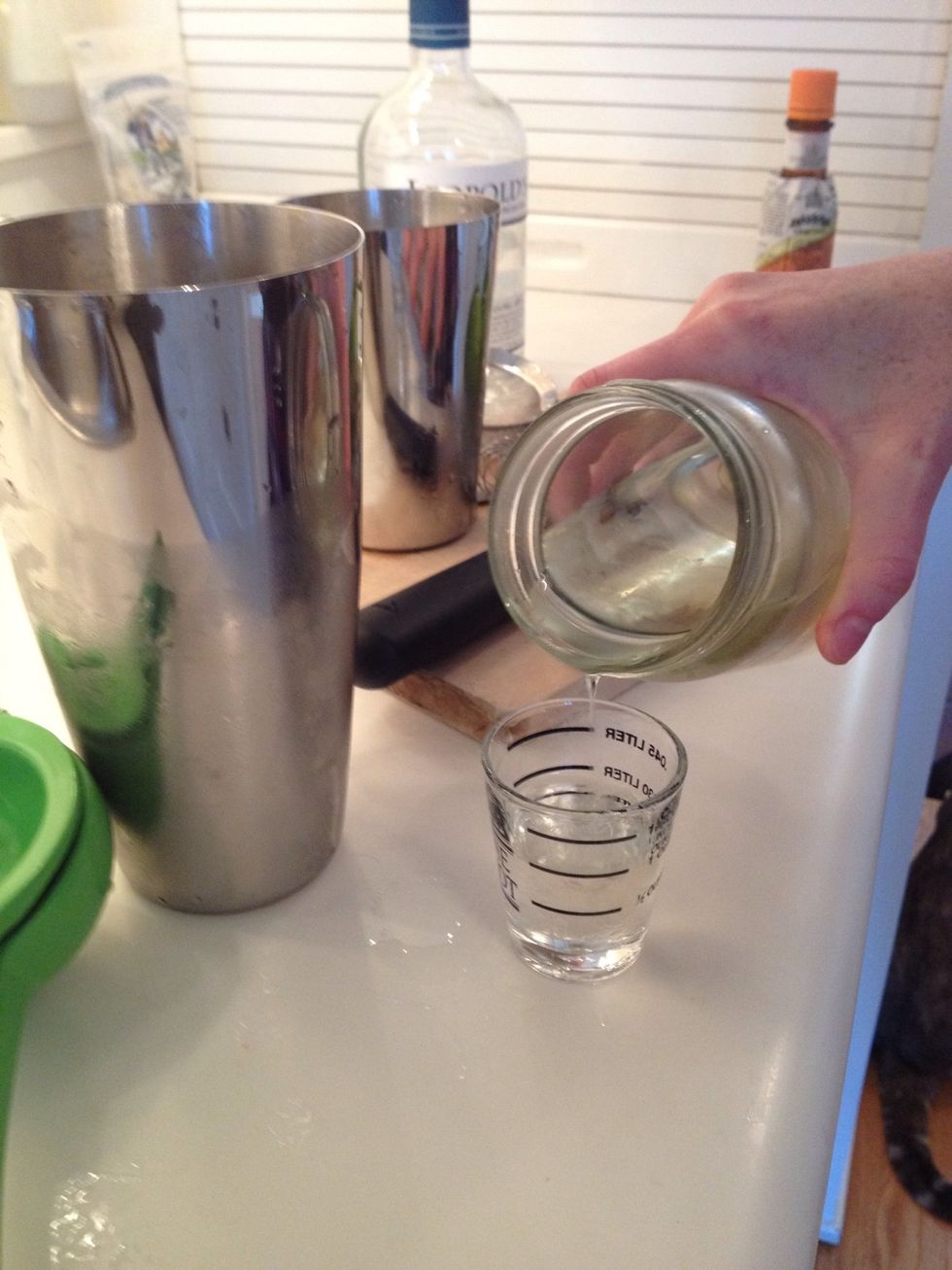 Add .5 to .75 oz simple syrup per gimlet to the shaker. More will make the cocktail sweeter.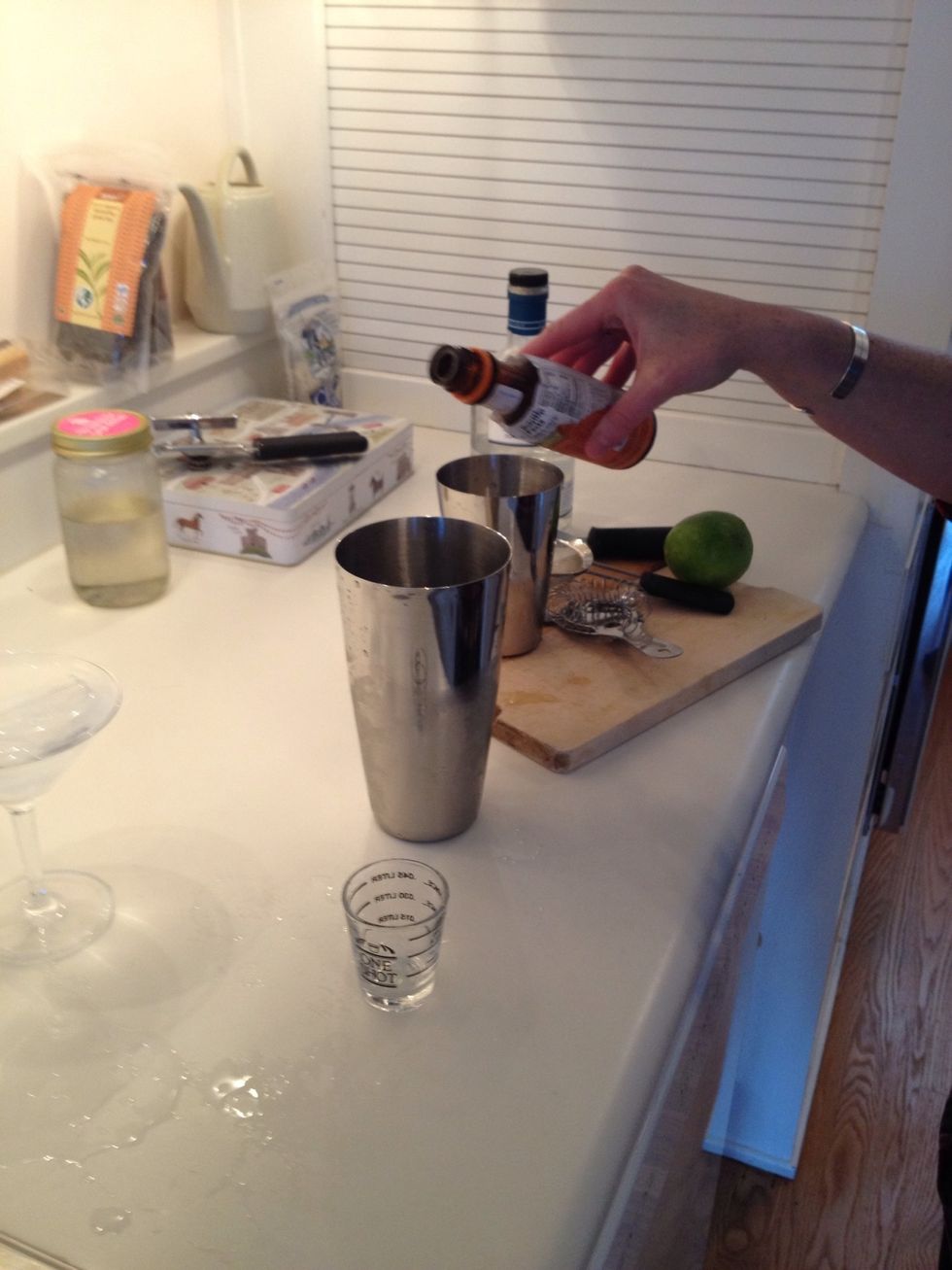 Add two big dashes of orange bitters per cocktail.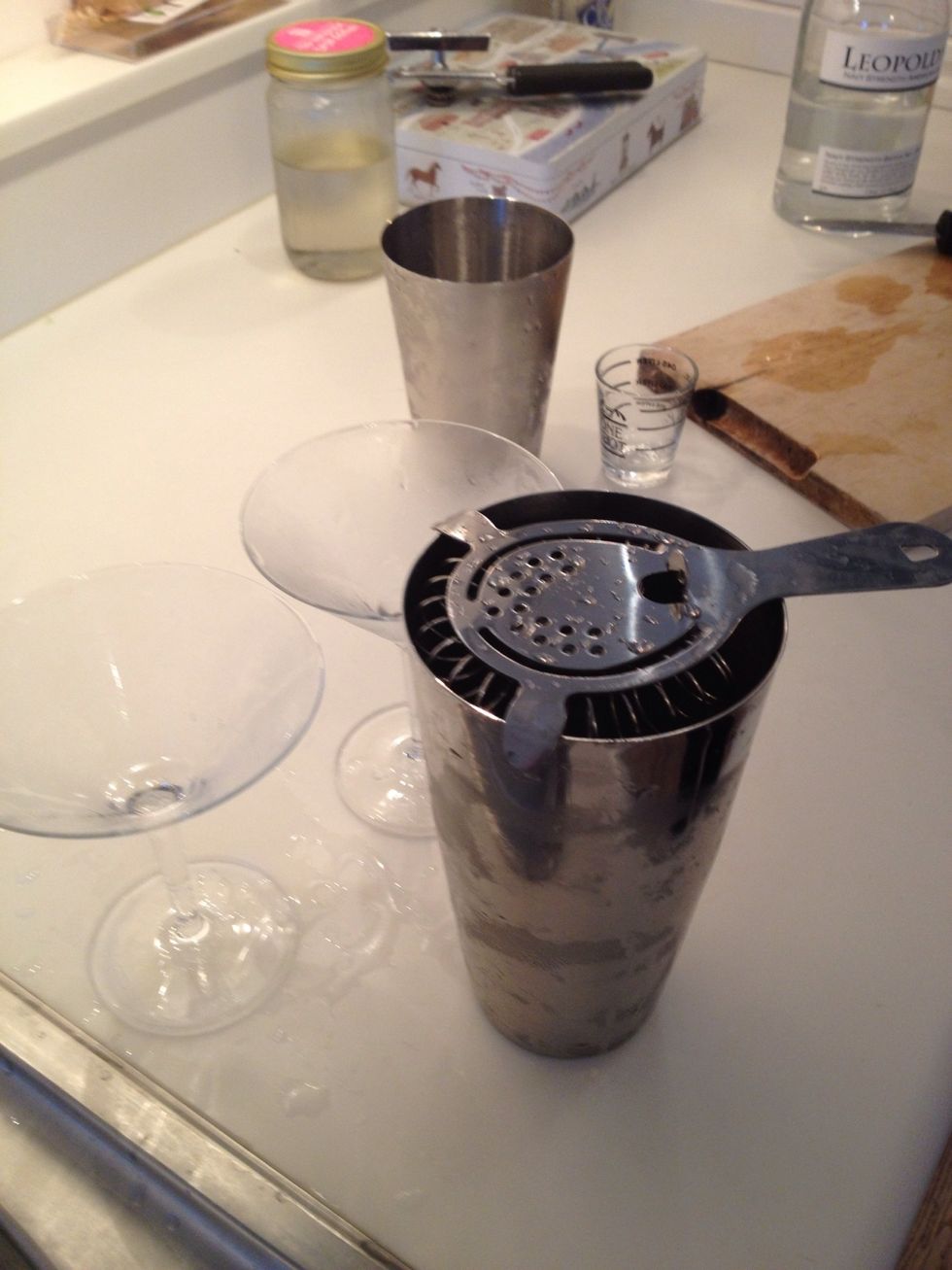 Throw out the ice water that has been cooling the glasses. Put the Hawthorne strainer on top of the shaker.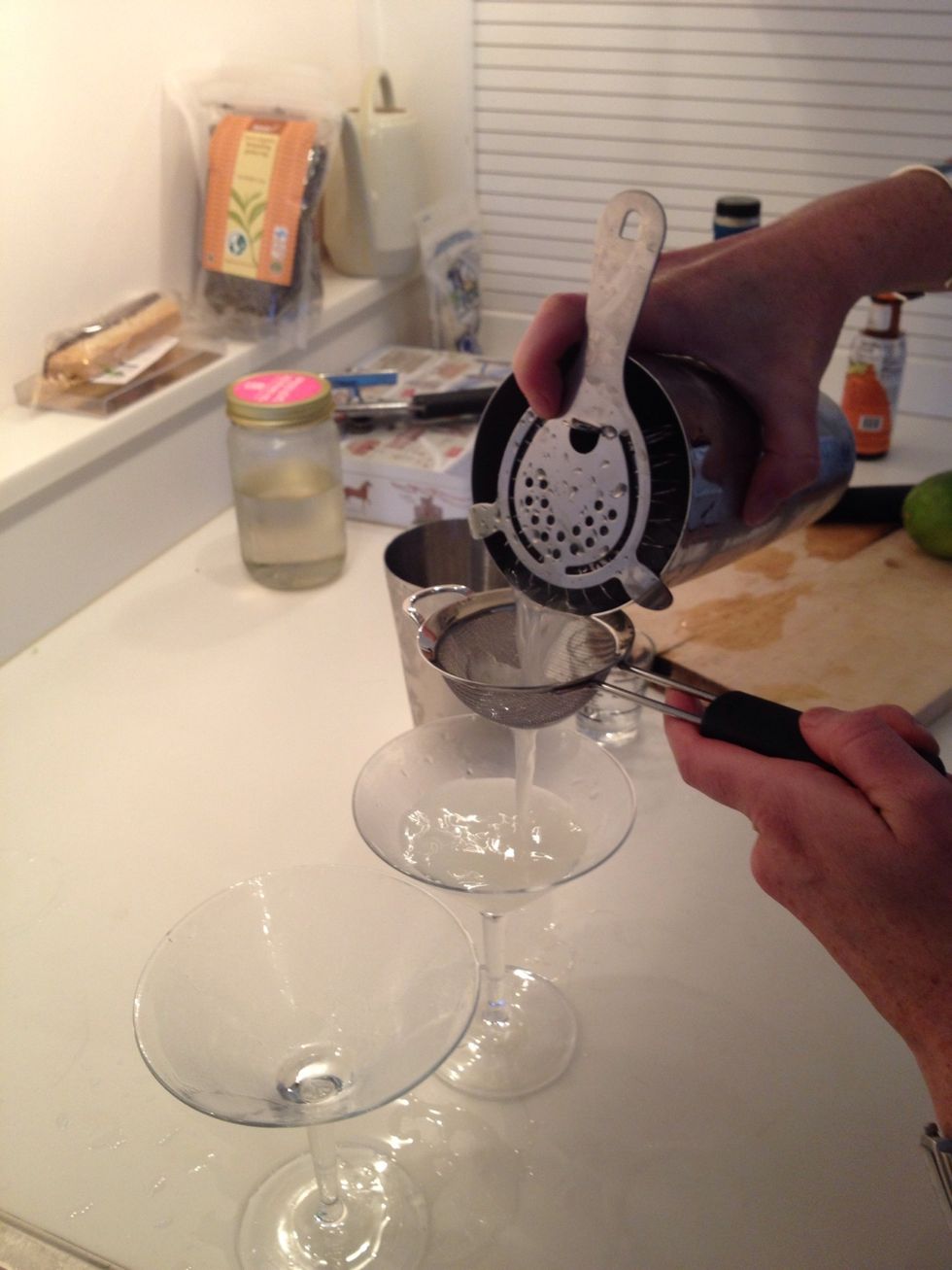 Hold the Hawthorne strainer over the shaker and pour through the tea strainer to filter any ice chips. Split the gimlet between the two glasses.
Add lime twists.
Cheers!
Ice
Martini glasses
Cocktail shaker
A favorite gin
Orange bitters
Ice
Tea strainer
Hawthorne strainer
Limes
Citrus juicer
Simple syrup
Jessica Hilberman
News hound, music nerd, @sftonight, thinker, tinkerer, enthusiast. Social, trending & internets at Current's @GranholmTWR, ex @Yahoo. Opinions are my own.