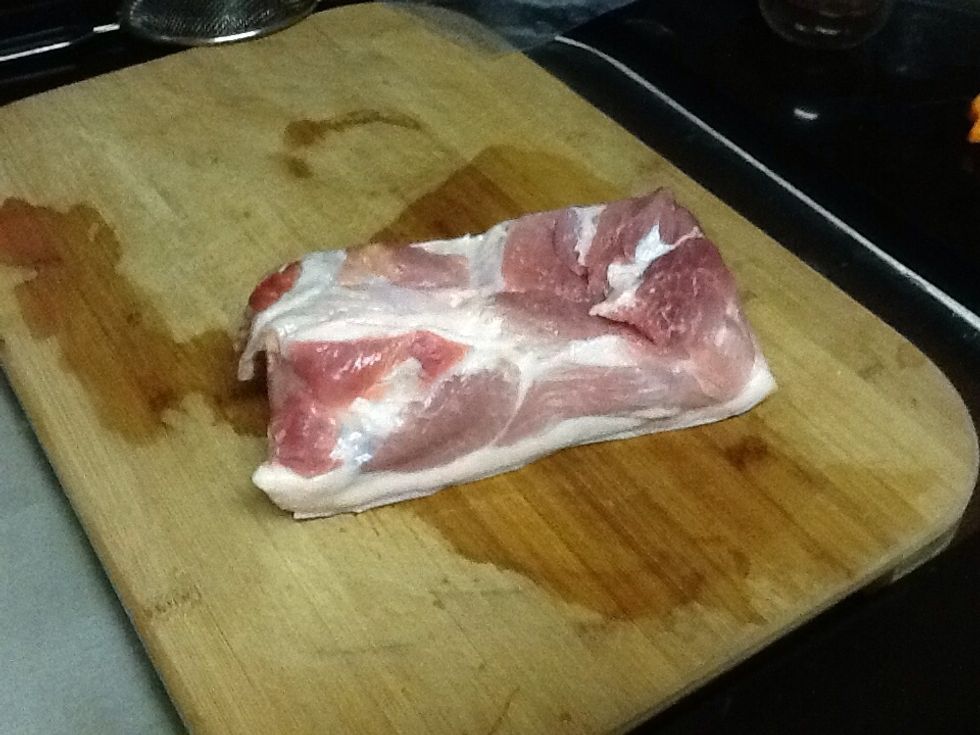 Wash 1.5 lbs of pork. Ideally you want a piece with some fat like this. Decadent but occasionally you indulge.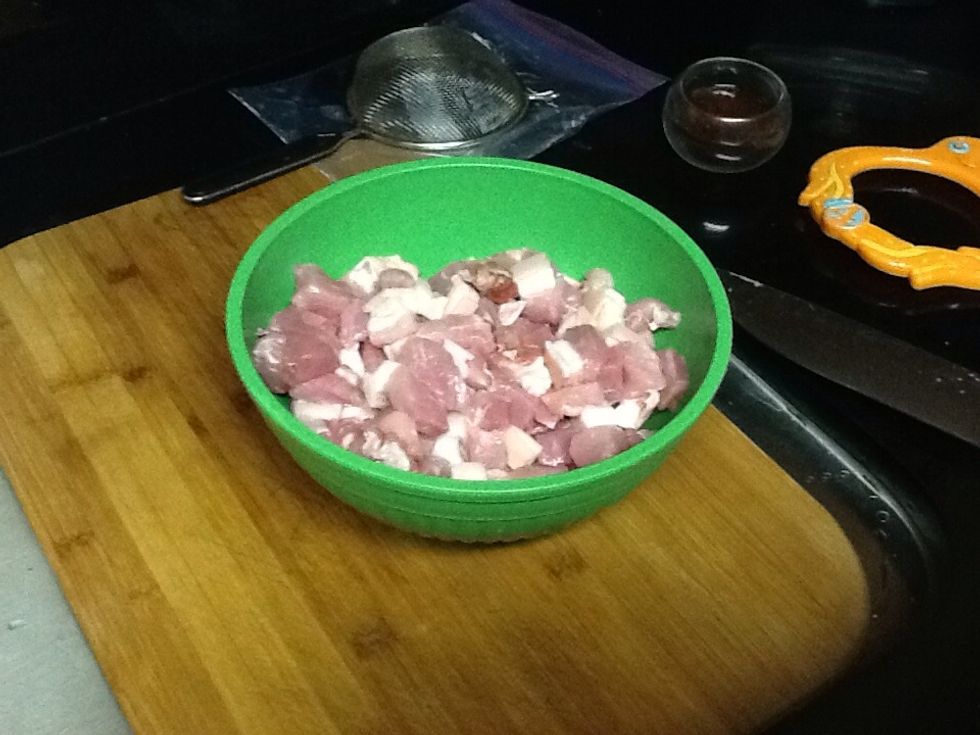 Cut the pork into small pieces like this. You really want pieces with fat and meat together. The pork fat gives it great flavor.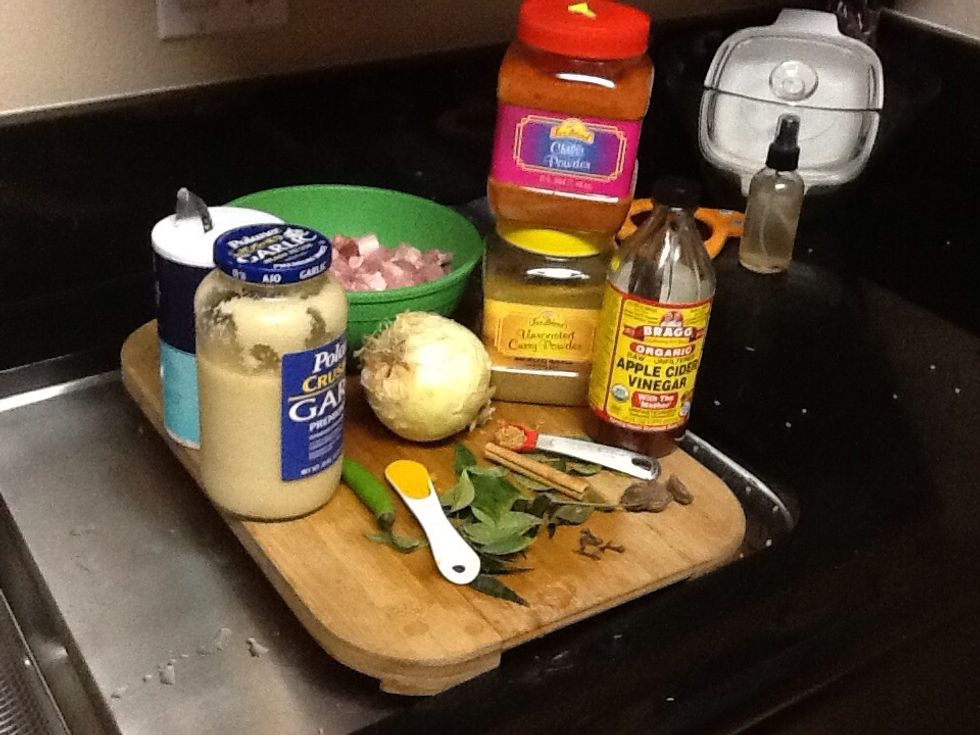 Get all you ingredients together before you cook. Otherwise it gets kind of crazy because you have a lot of ingredients in this dish.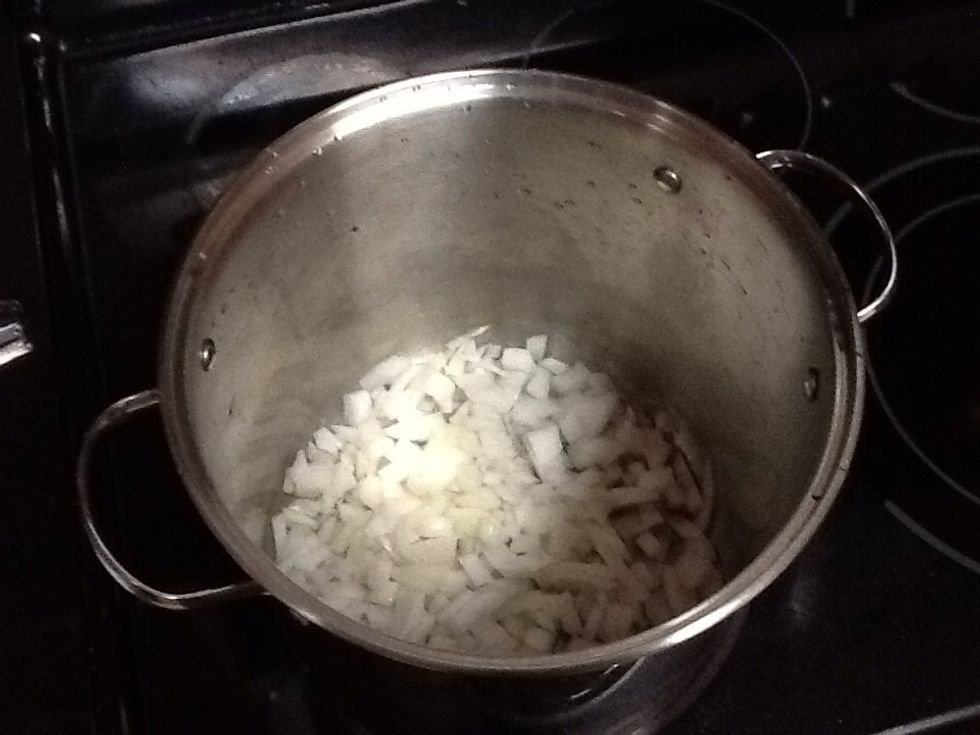 Add the 2 tablespoons of vegetable oil and let the onion sauté for three minutes on medium heat.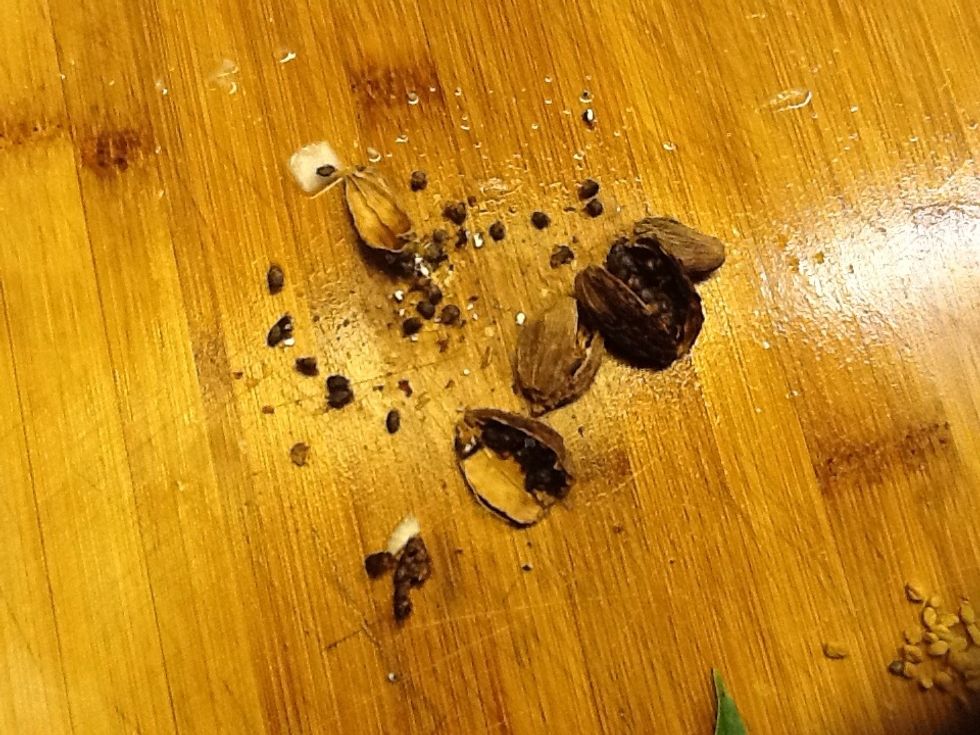 The cardamom should be popped open with a small hammer.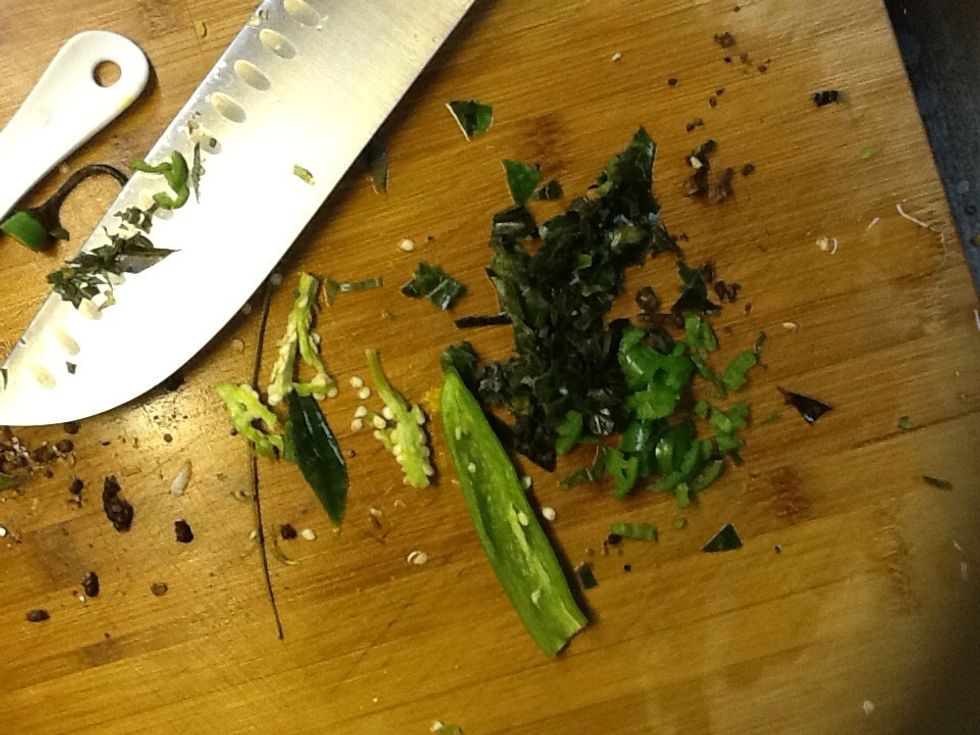 Remove the center part of the green chili and finely chop it. Center seeds in the green chili are real hot so you want to avoid it. And finely chop the curry leaves so the flavor comes out.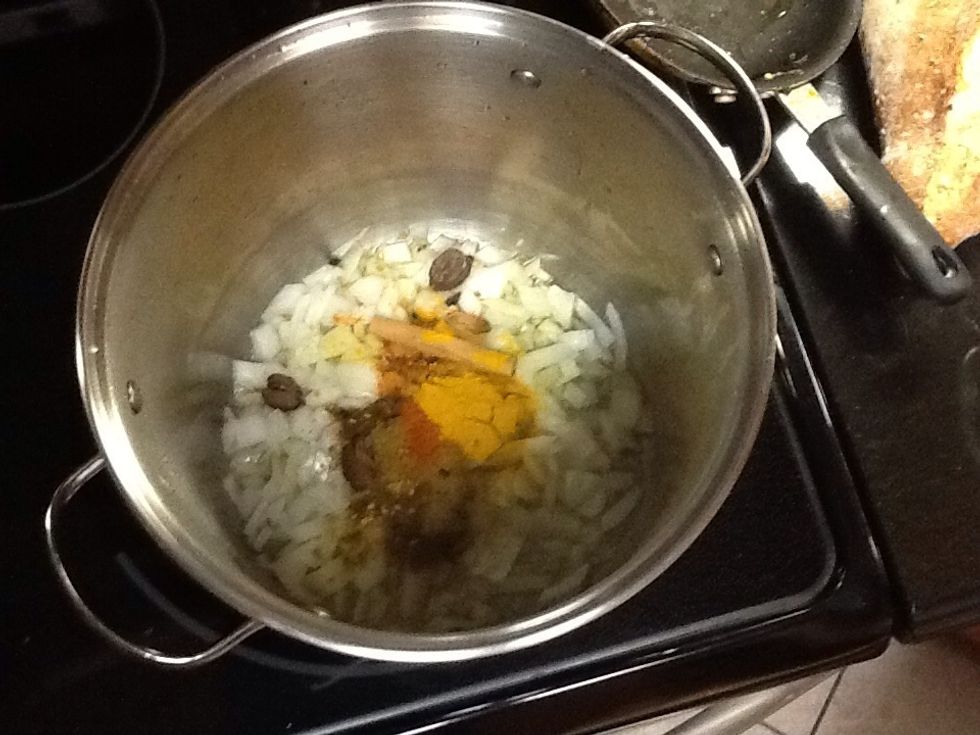 Add all the ingredients except the vinegar and let is sauté. About 5 minutes.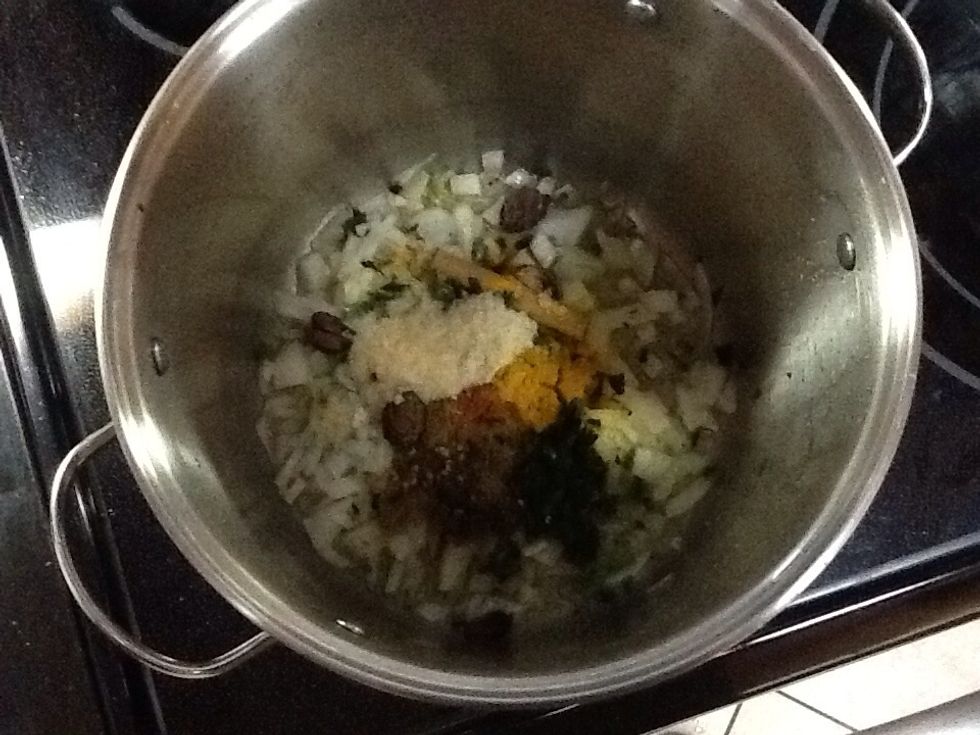 Don't forget anything especially the Ceylon Cinnamon sticks which adds depth of flavor. This Cinnamon is not like your ordinary Cassia Cinnamon. It's mild, yet imparts a more sophisticated flavor.
After 7 minutes on medium heat add the pork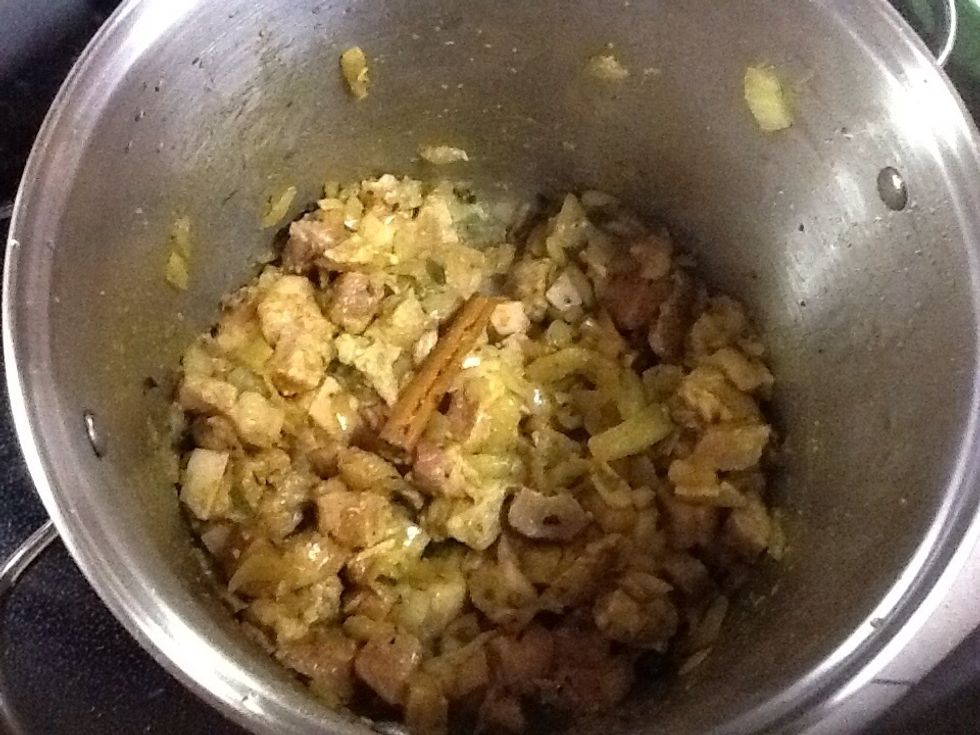 Mix the pork well with the sauted spiced onions and fry for about 7 minutes stirring constantly. You want to gently brown the pork.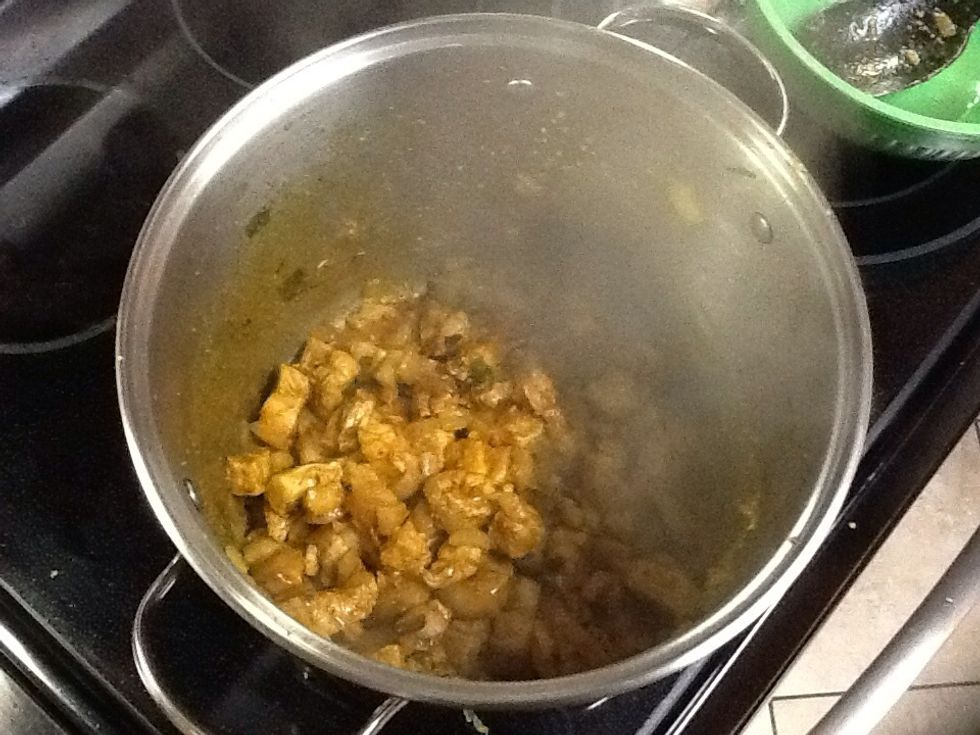 Now add the vinegar. Usually we add 1/2 cup of coconut milk but with all the fat and oil we thought we should go easy. But the coconut milk does add flair to this dish.
Now add a cup of water, cover with a lid and cook for another 15 minutes. We like extra juice which is why we add this much water.
The final product! Serve with rice and a light vegetable dish or lentils. Great with bread and a light salad. The juice makes for great dipping sauce.
1.5 lb. Pork
1 Onion chopped
1 Ceylon Cinnamon Stick
1 tablespoon Curry powder
1 teaspoon turmeric
5 cloves
4 cardamom
1 tablespoon crushed garlic
1 green chili finely chopped
1/2 teaspoon red chili
3/4 tablespoon Paprika
2 tablespoon Olive oil
30 curry leaves finely chopped
1 tablespoon salt
1 teaspoon fenugreek seed
1 Tablespoon Apple Cider Vinegar
Cinnamon Vogue
The taste and health of Ceylon Cinnamon. http://www.cinnamonvogue.com, http://cinnamonvogue.com/blog/