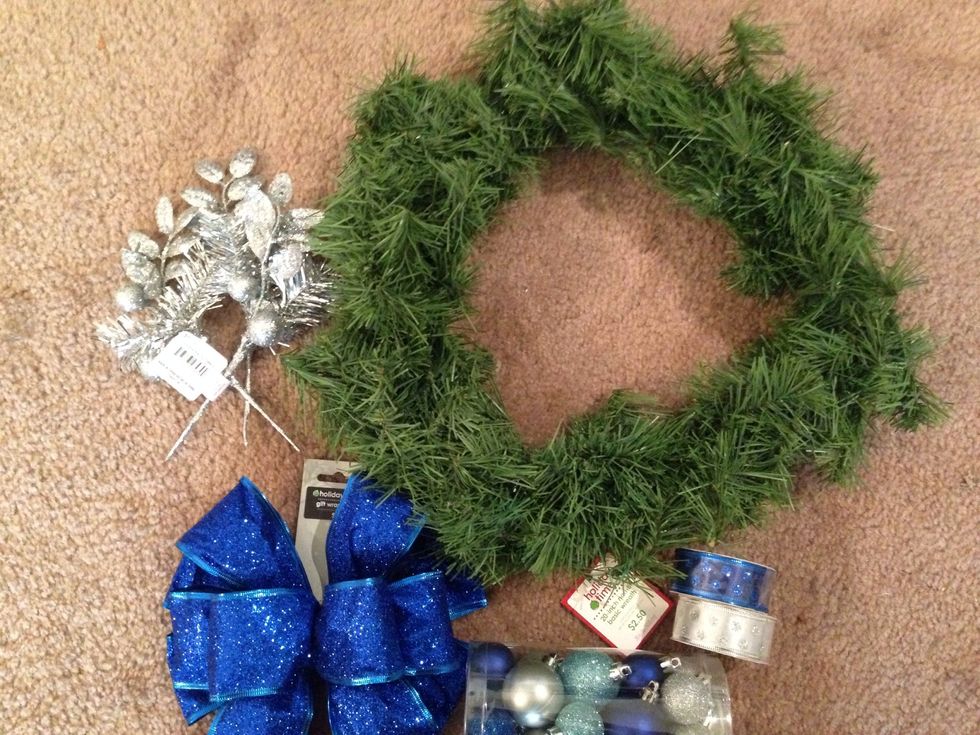 Gather your supplies (ignore the ribbon I ended up not using it)
Fluff the wreath by separating the pines in different directions.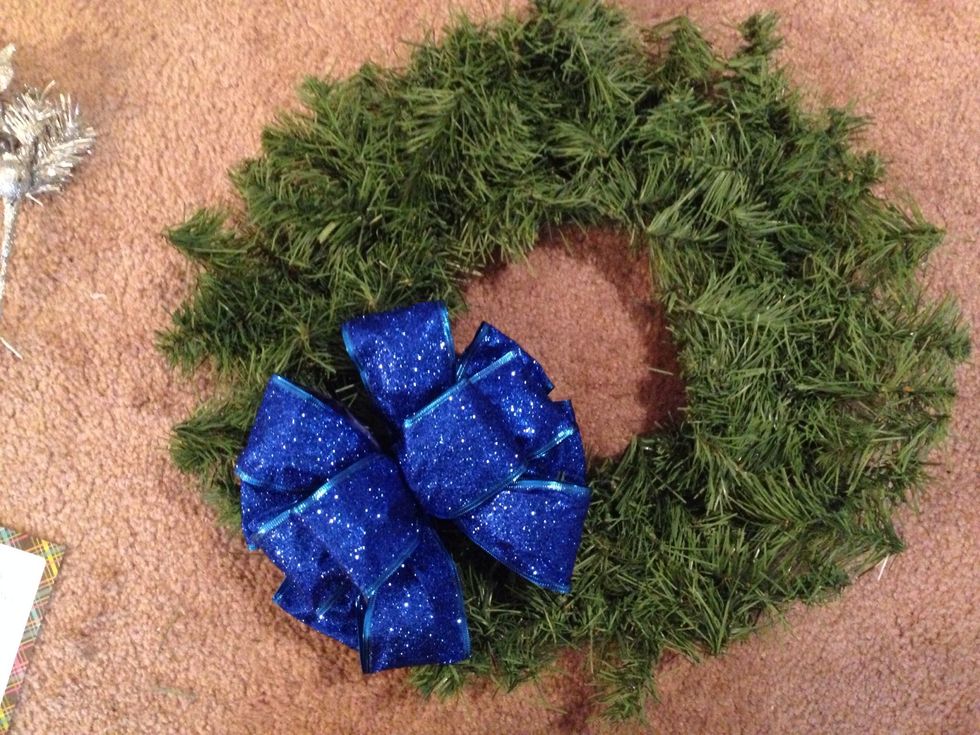 Figure out where you want the bow to go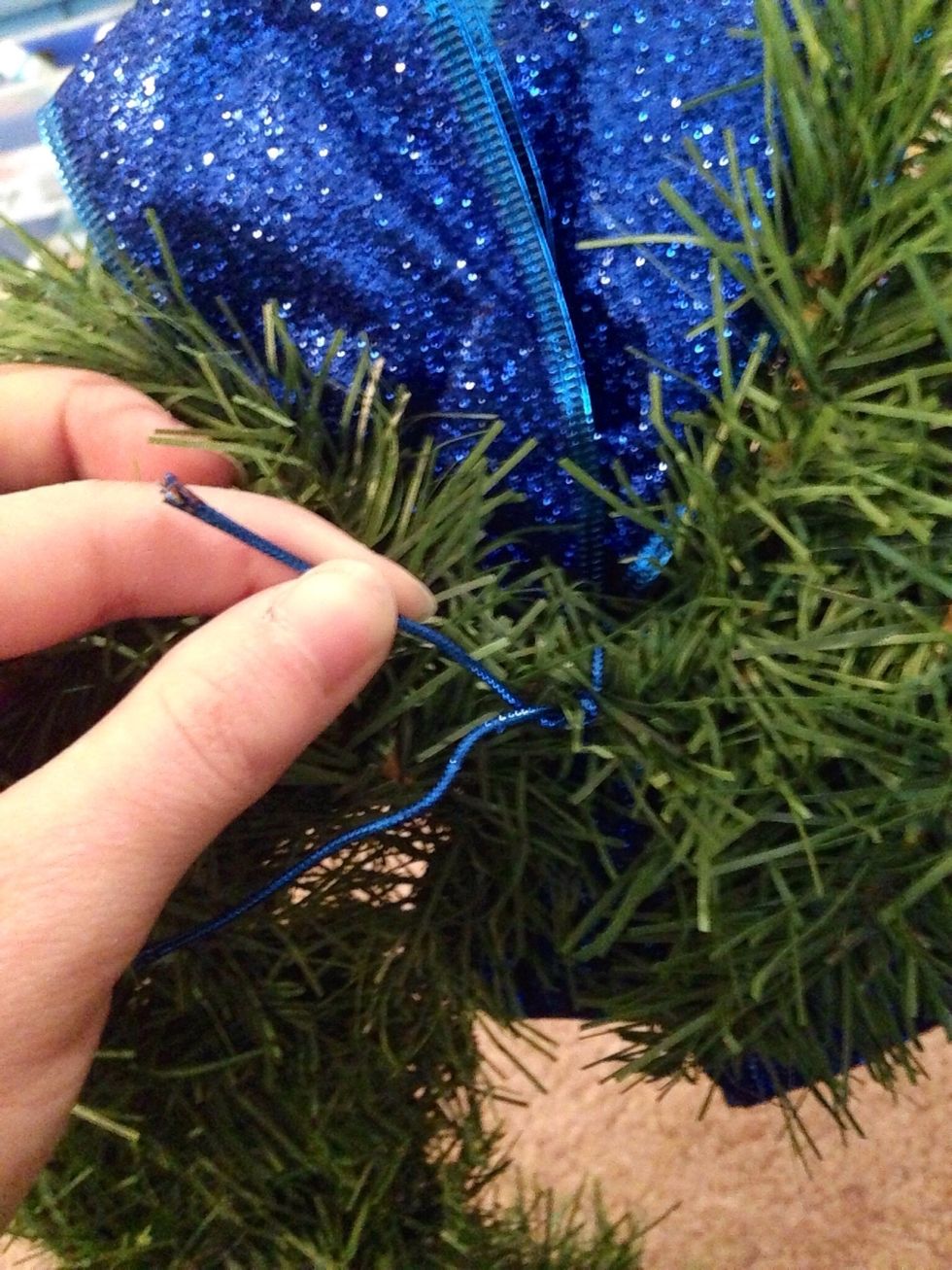 Secure the bow to the wreath by pulling the pines apart attaching the bow with the ties, then fixing the pines around it.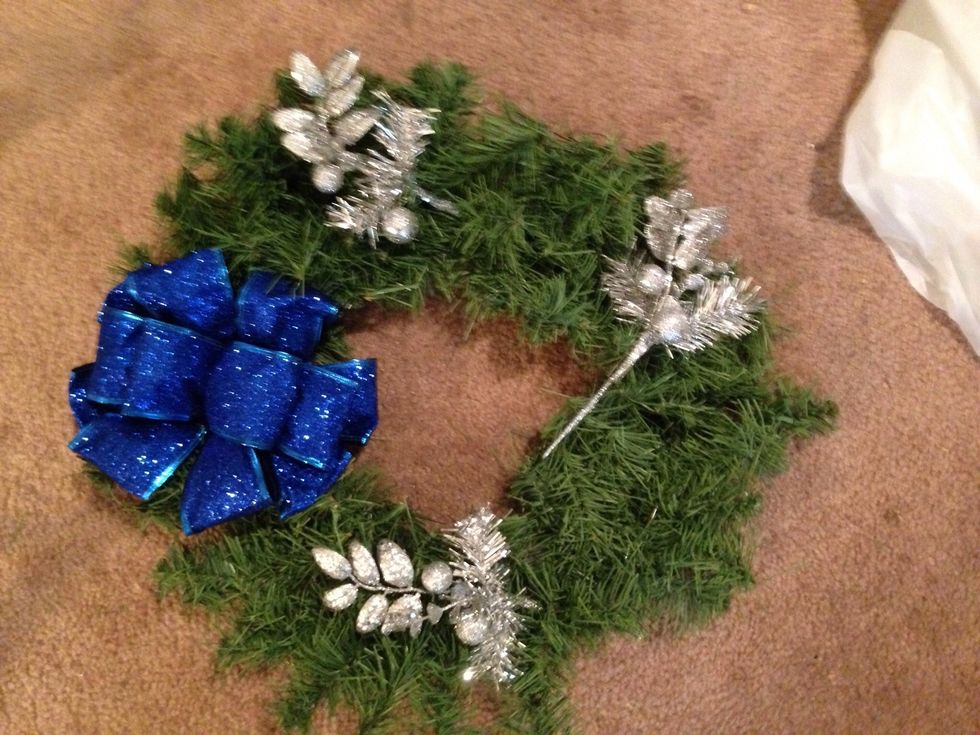 Next, figure out how you want the decorative picks arranged. (Sorry for the blurry pic)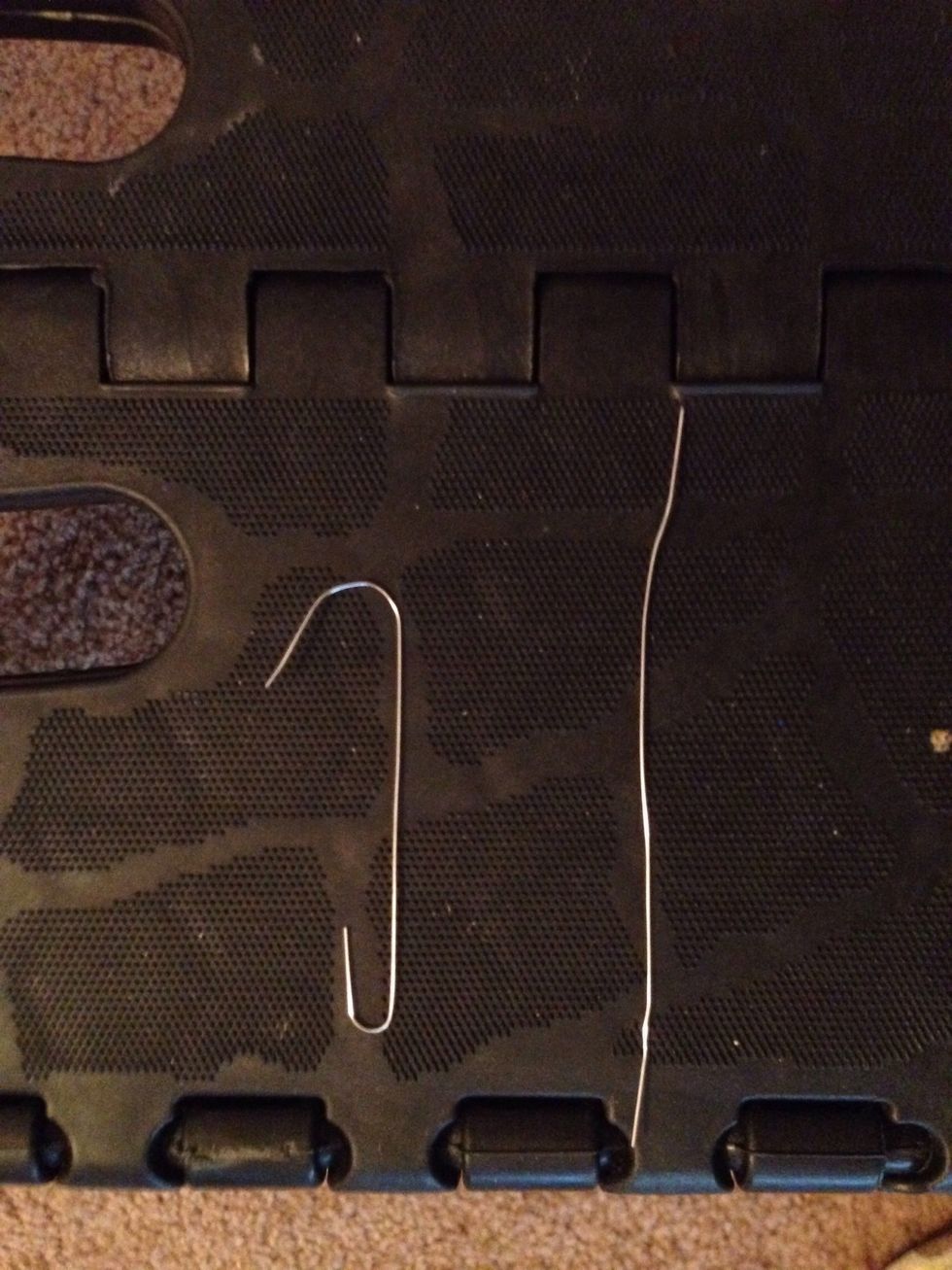 Take the ornament hooks and straighten them.
Attach some ornaments to the base, but attach others to individual pines so they are more spaced out. (Instead of making a hard circle by just using the base)
About 1/2 done. Notice the ones on the outer edges. This is what I mean by spaced out.
Hang and enjoy!
Thanks for taking a look! This is my first guide so let me know what you think.
1.0 Plain wreath
3.0 Decorative picks
1.0 Container mini ornaments in color of choice
1.0 Decorative bow in color of choice
Ornament hooks