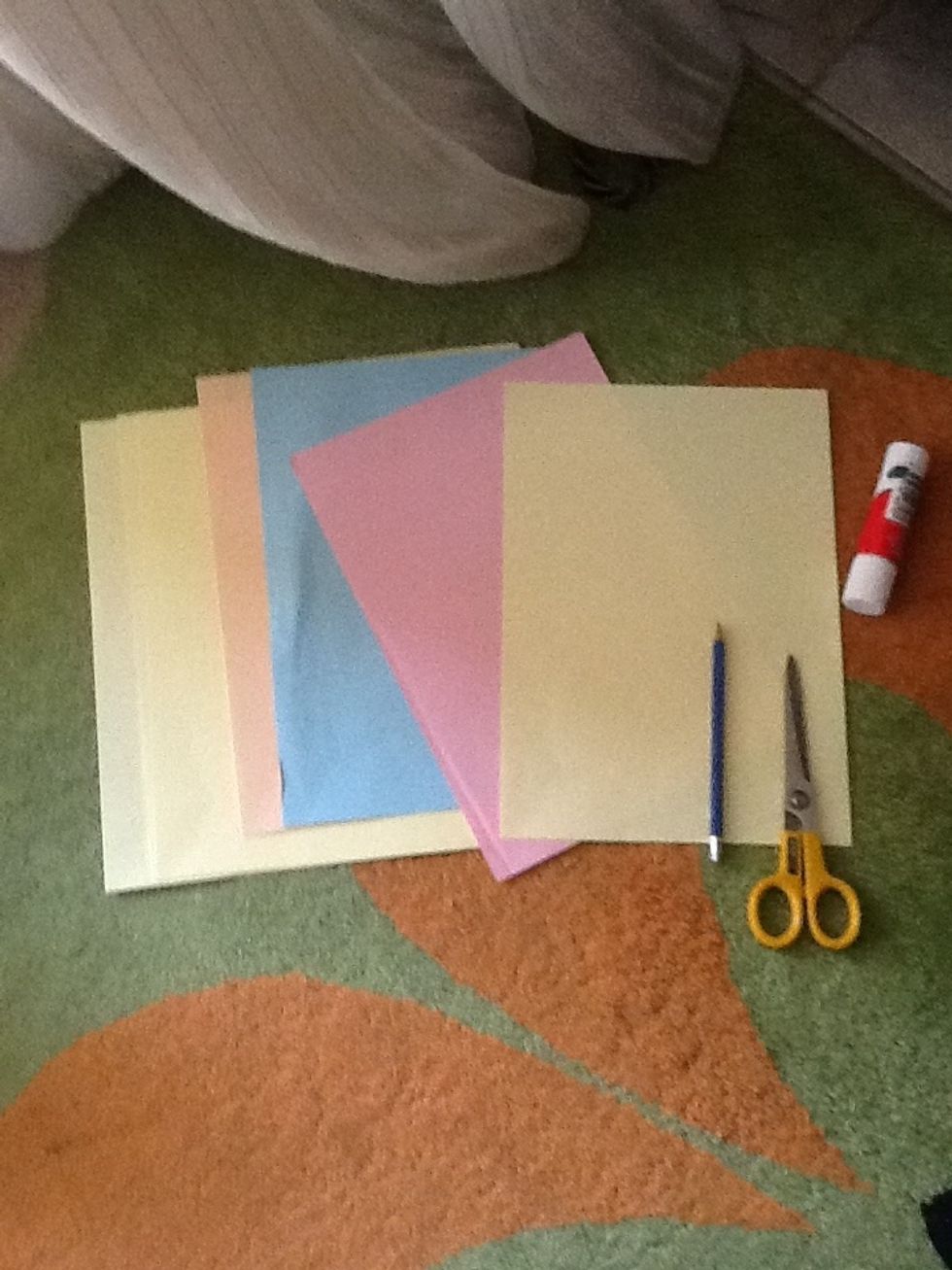 So you need and kind of coloured paper,pencil and scissors..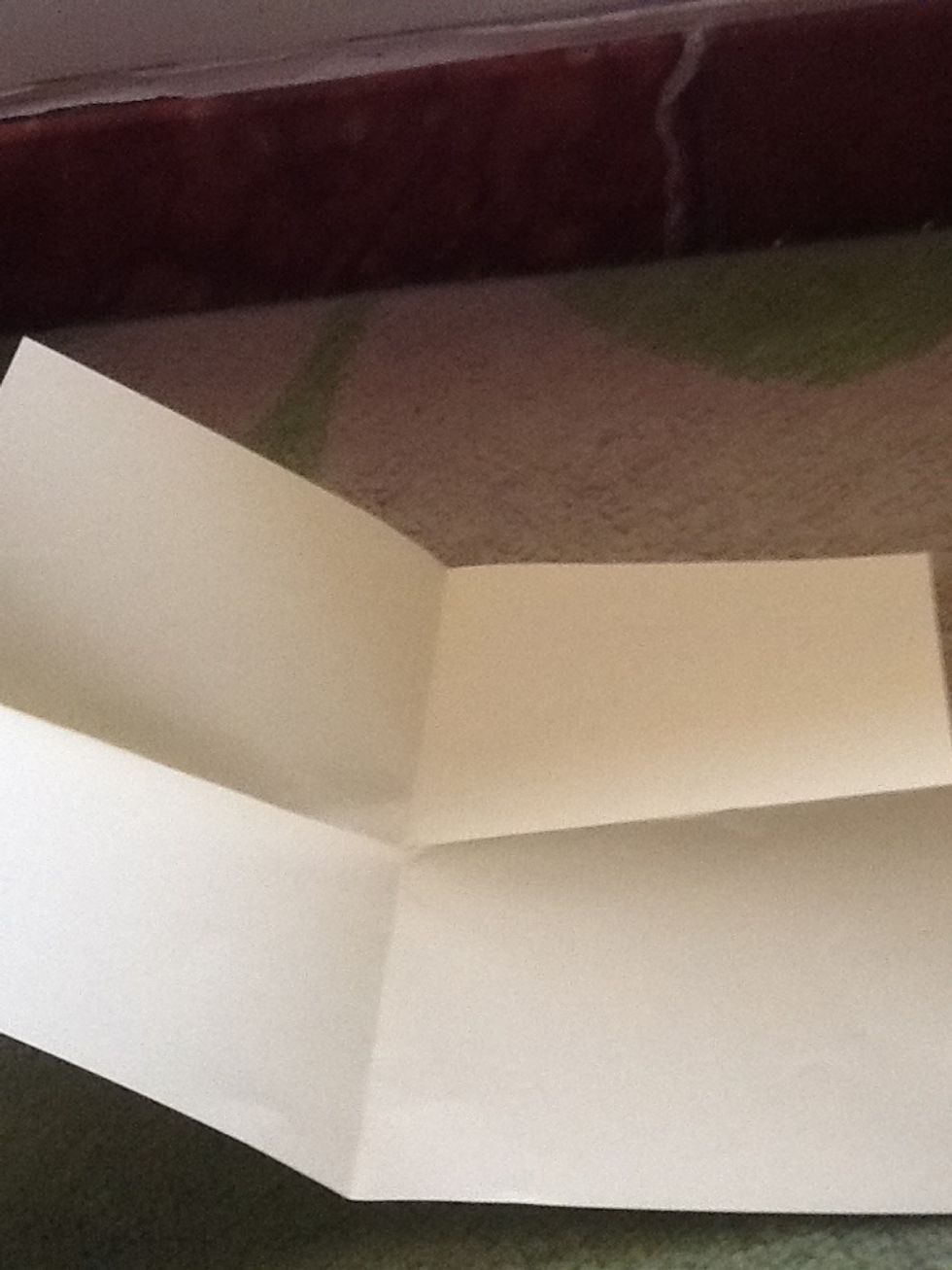 Now folding it in half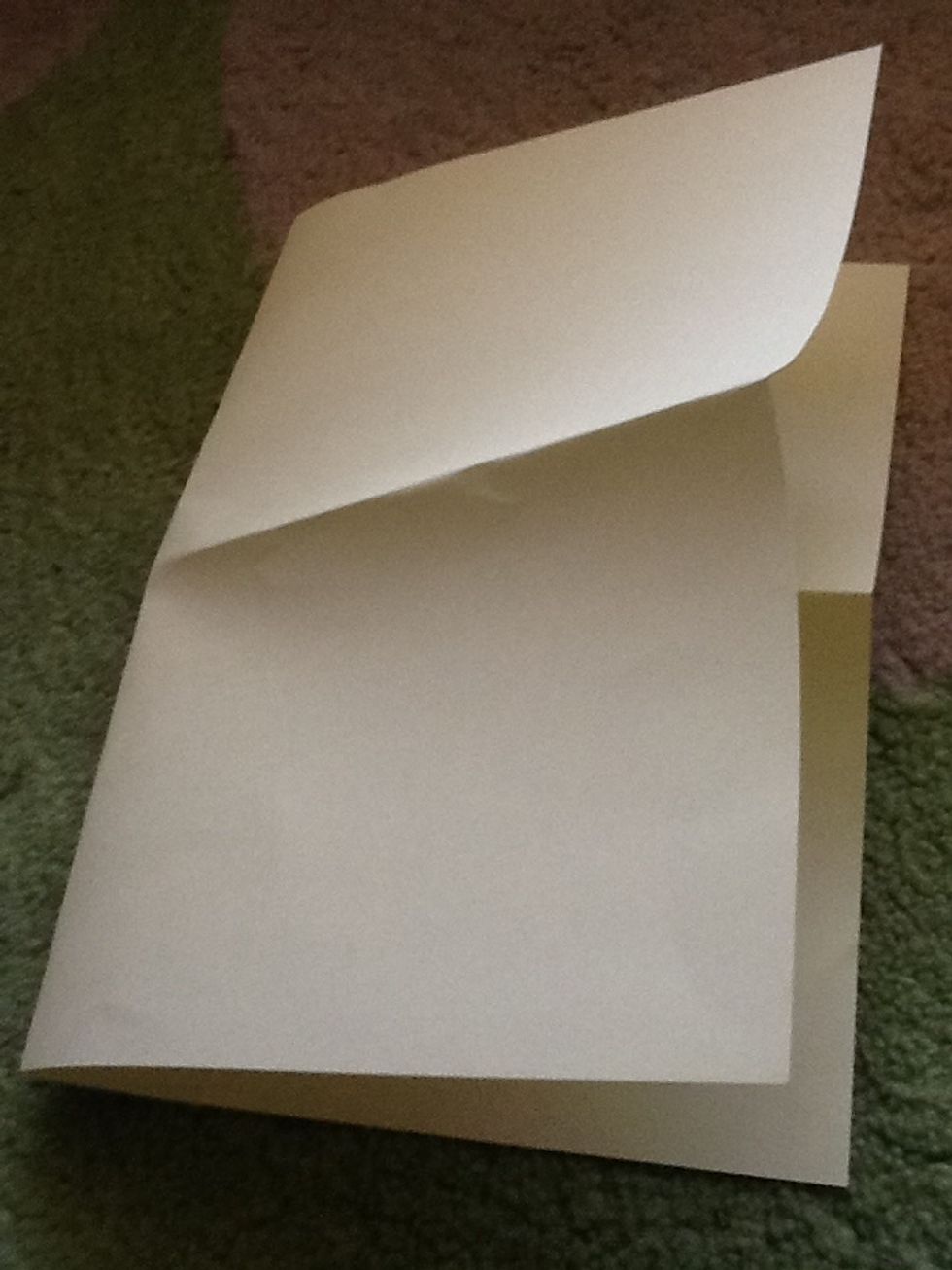 Than fold it again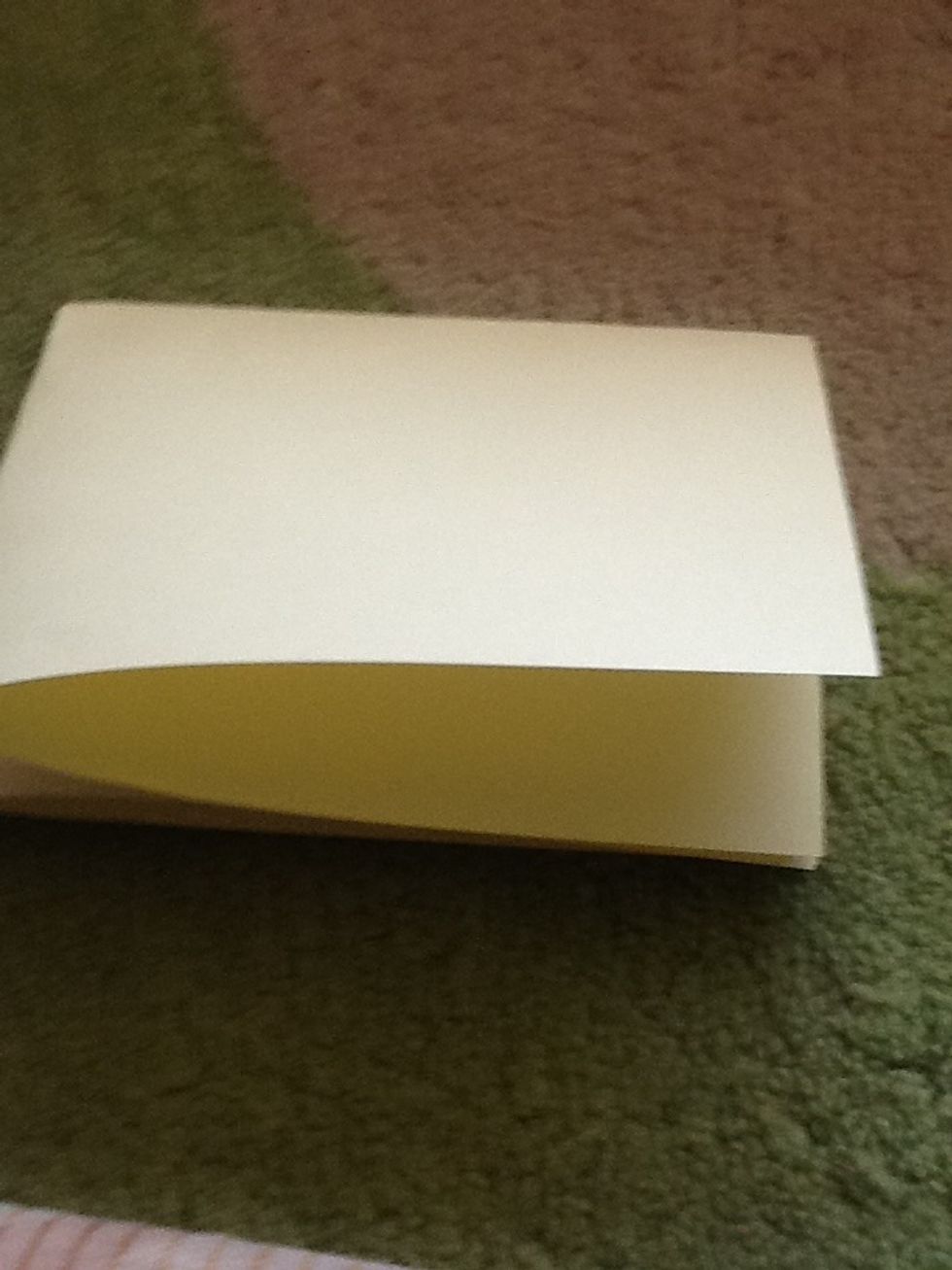 Until you get this kind a shape.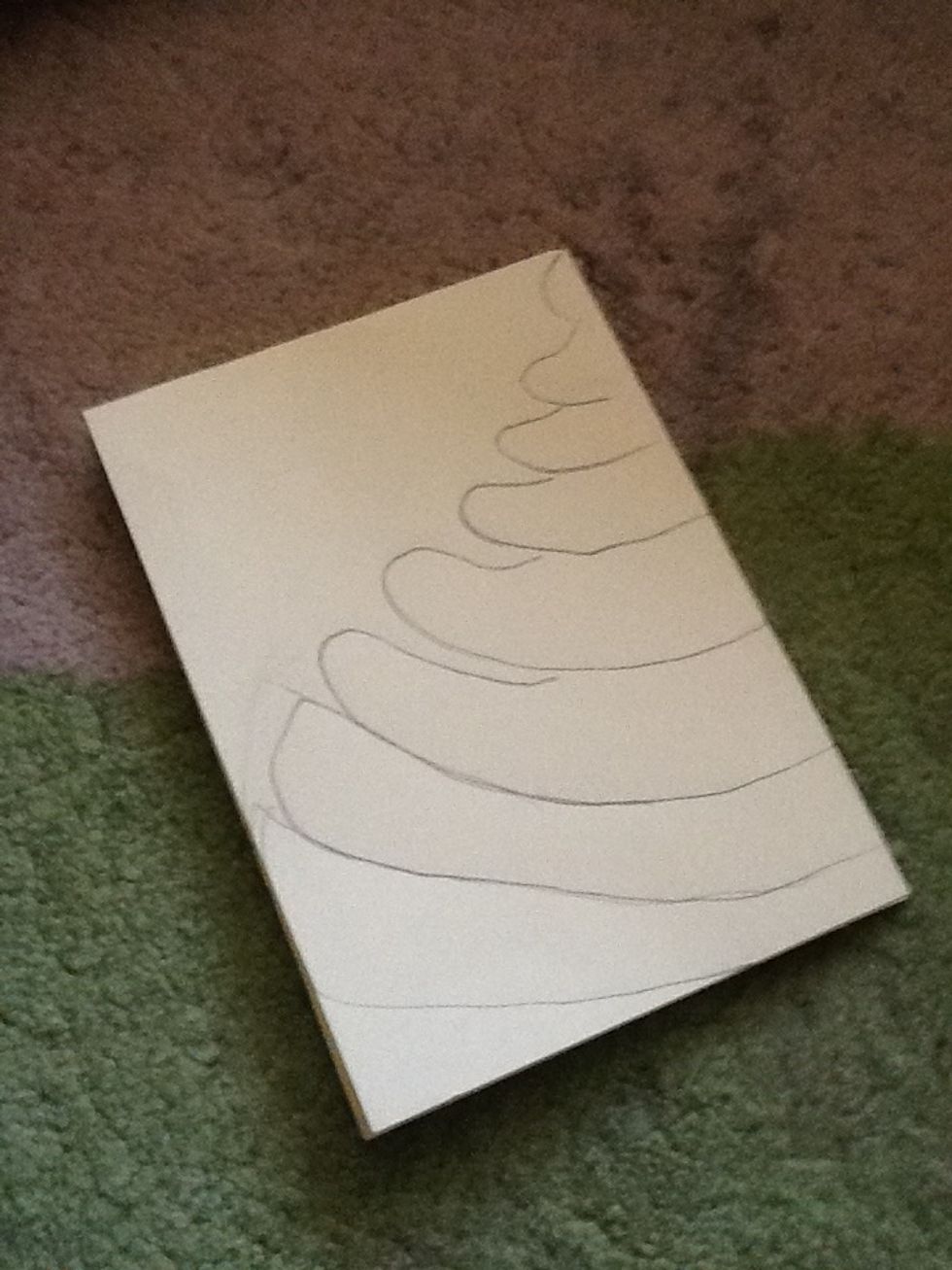 Now try and draw the christmas tree in half.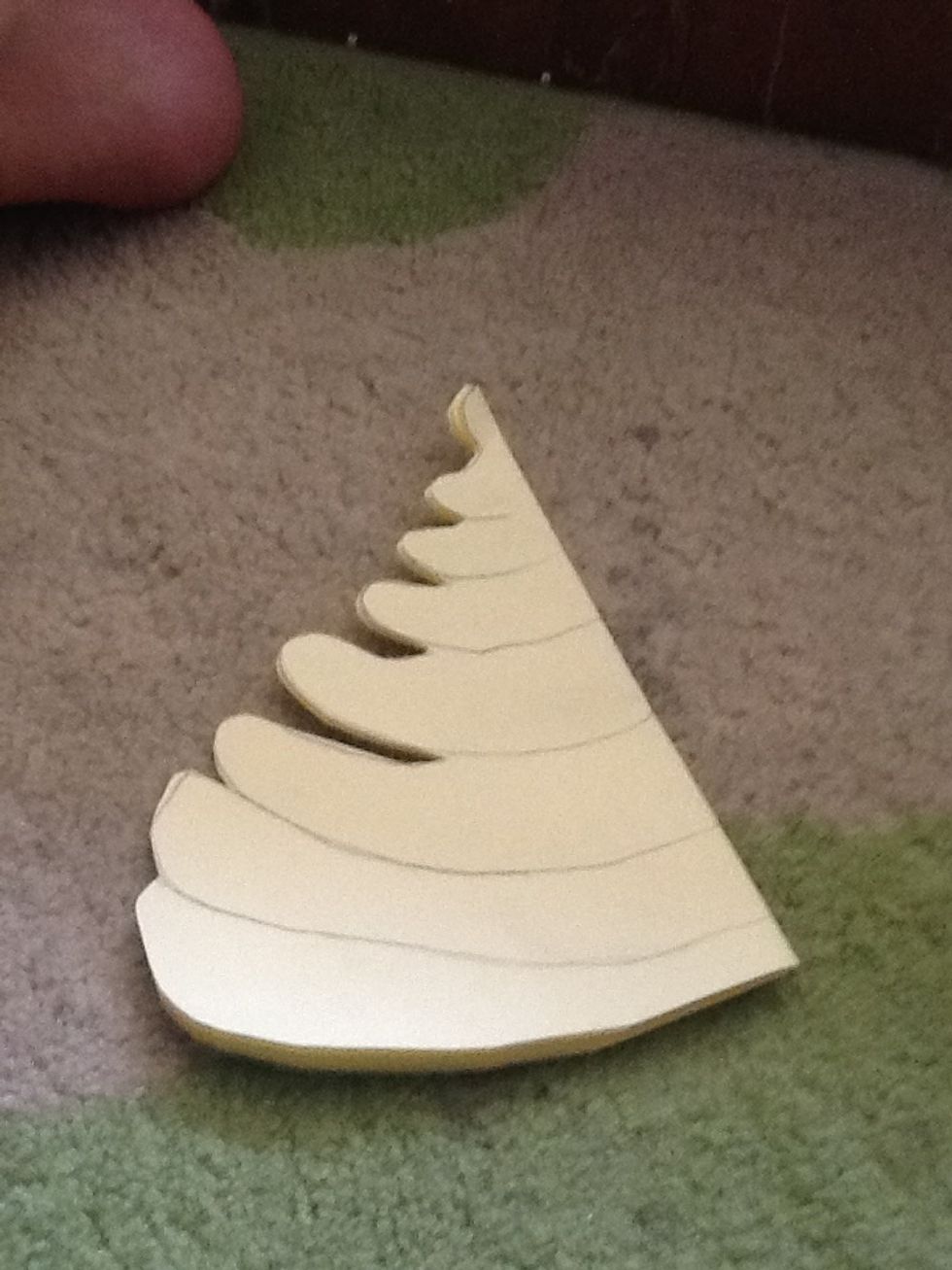 Now cut it...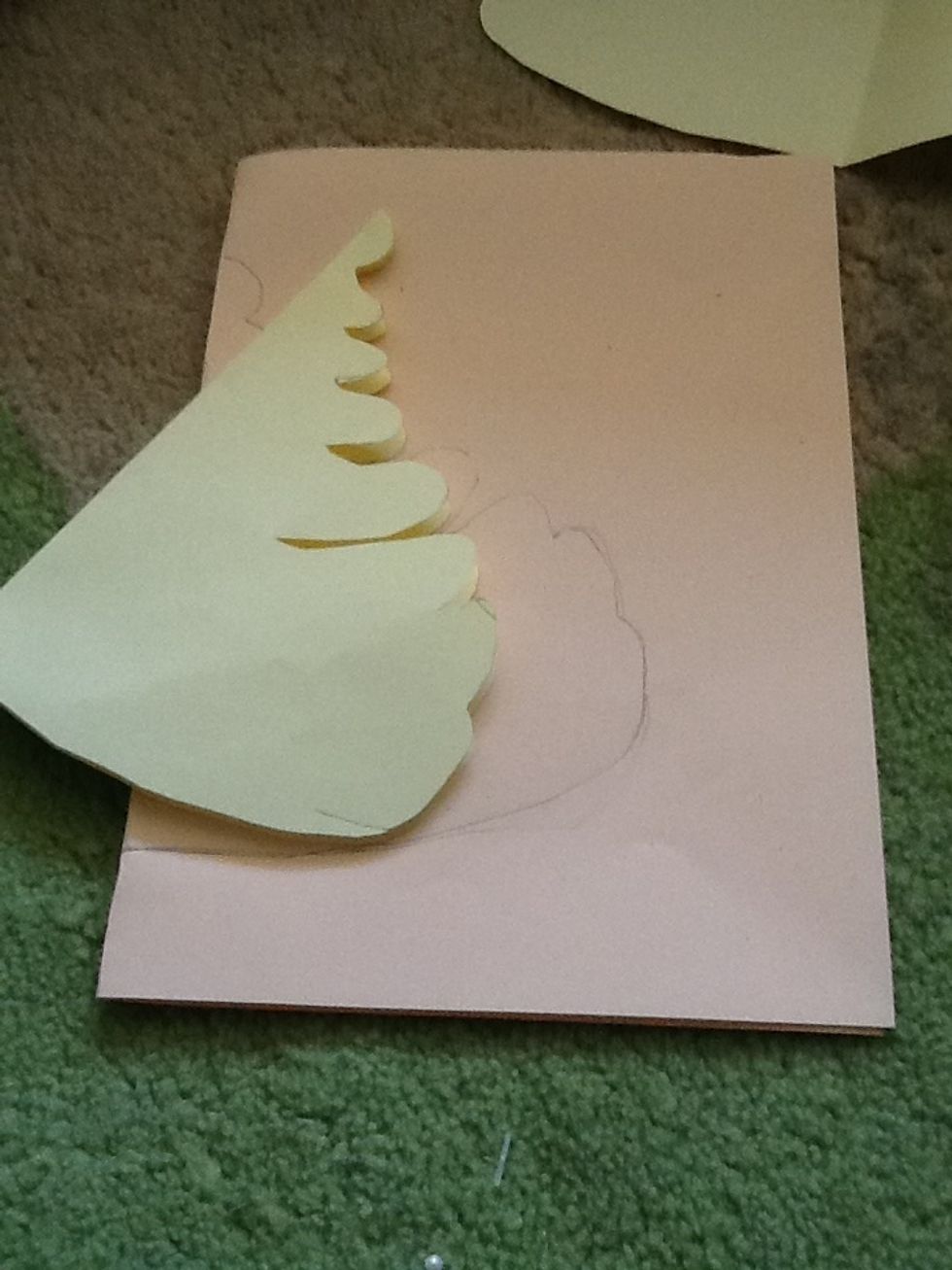 Than grab more pice of paper fold it and trace it around..and than cut it around the out line.And do more
So I did four you can do more than four like 17.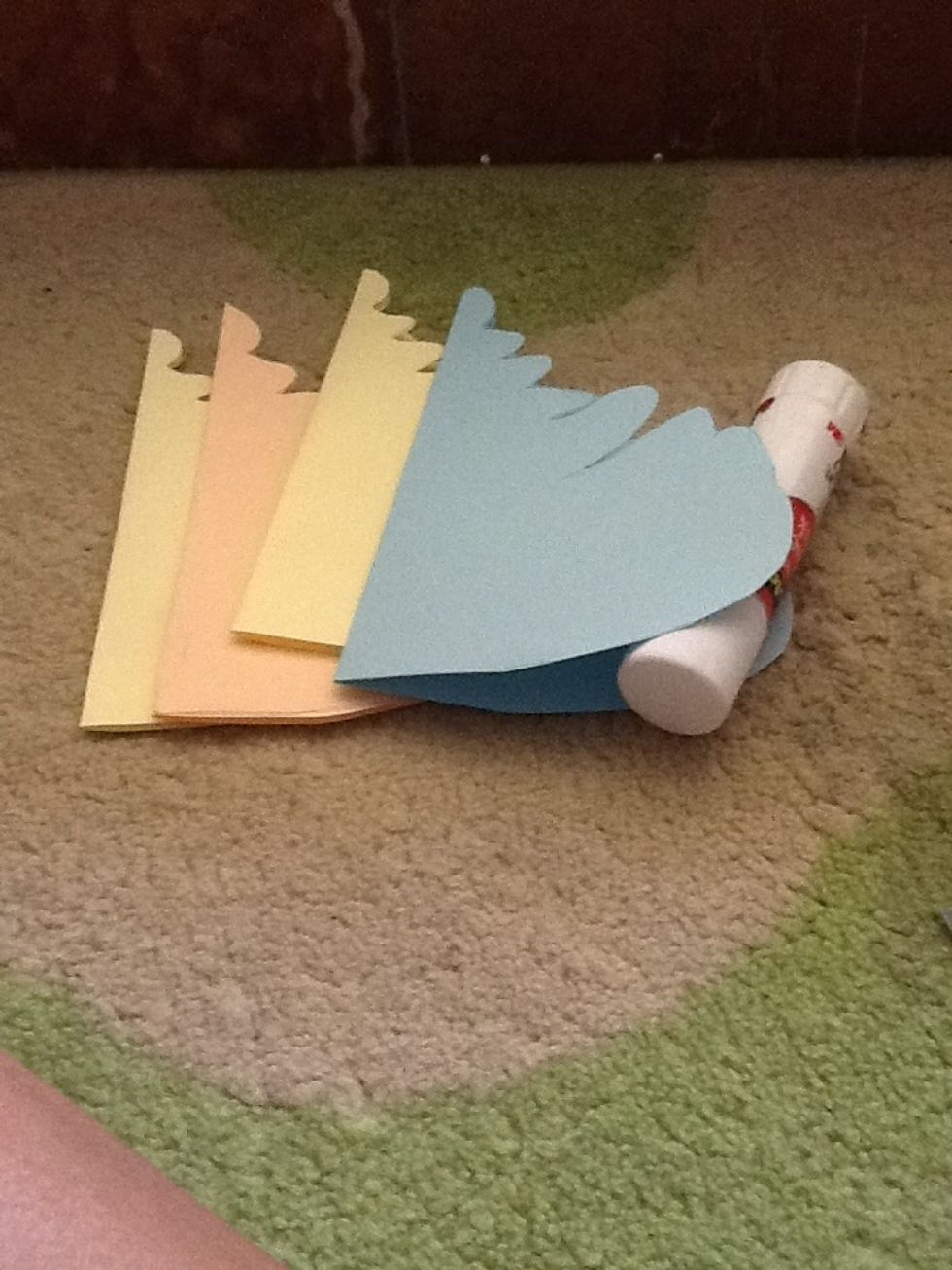 Glue them..don't glue it in the inside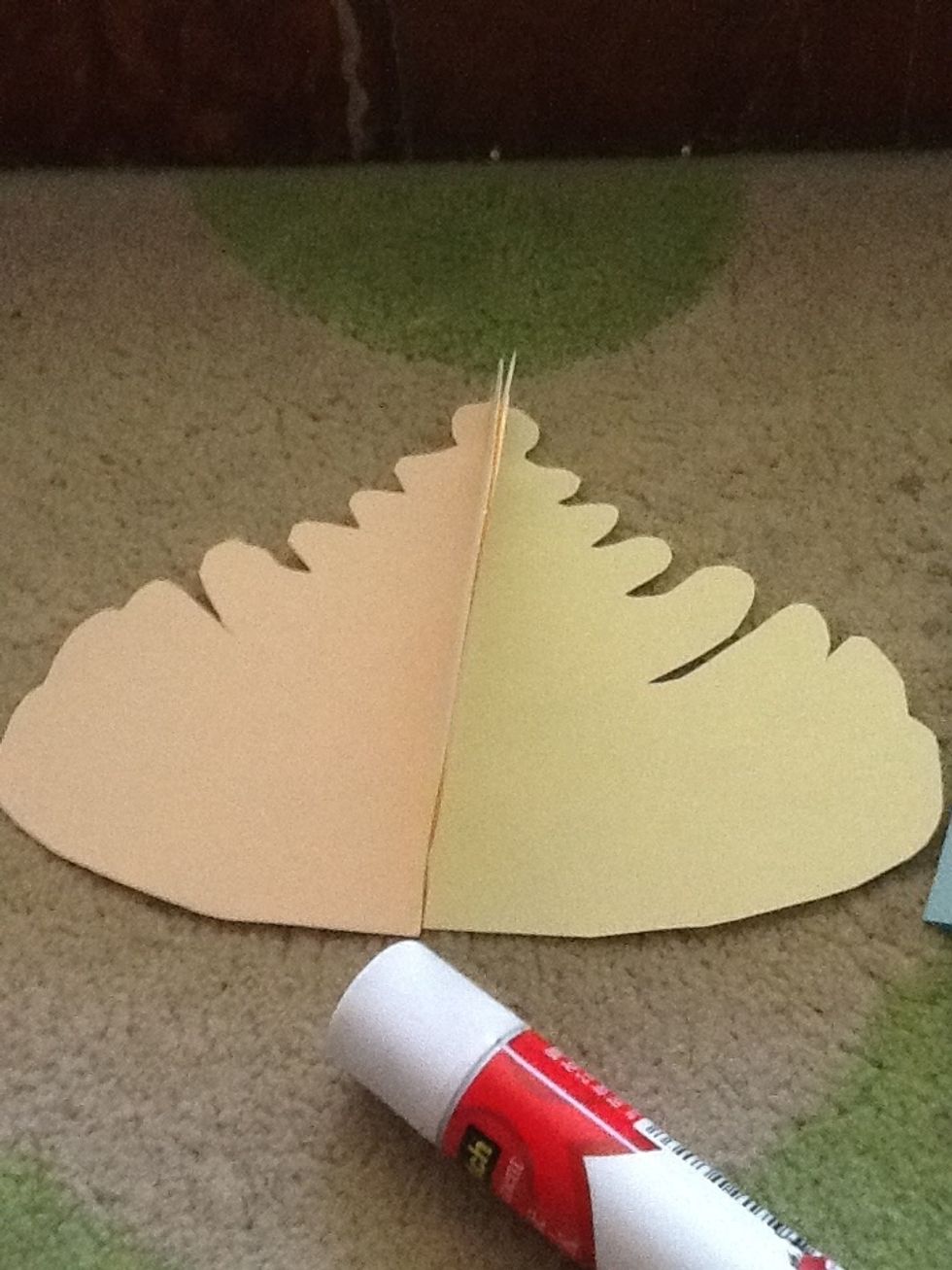 Glue them like this.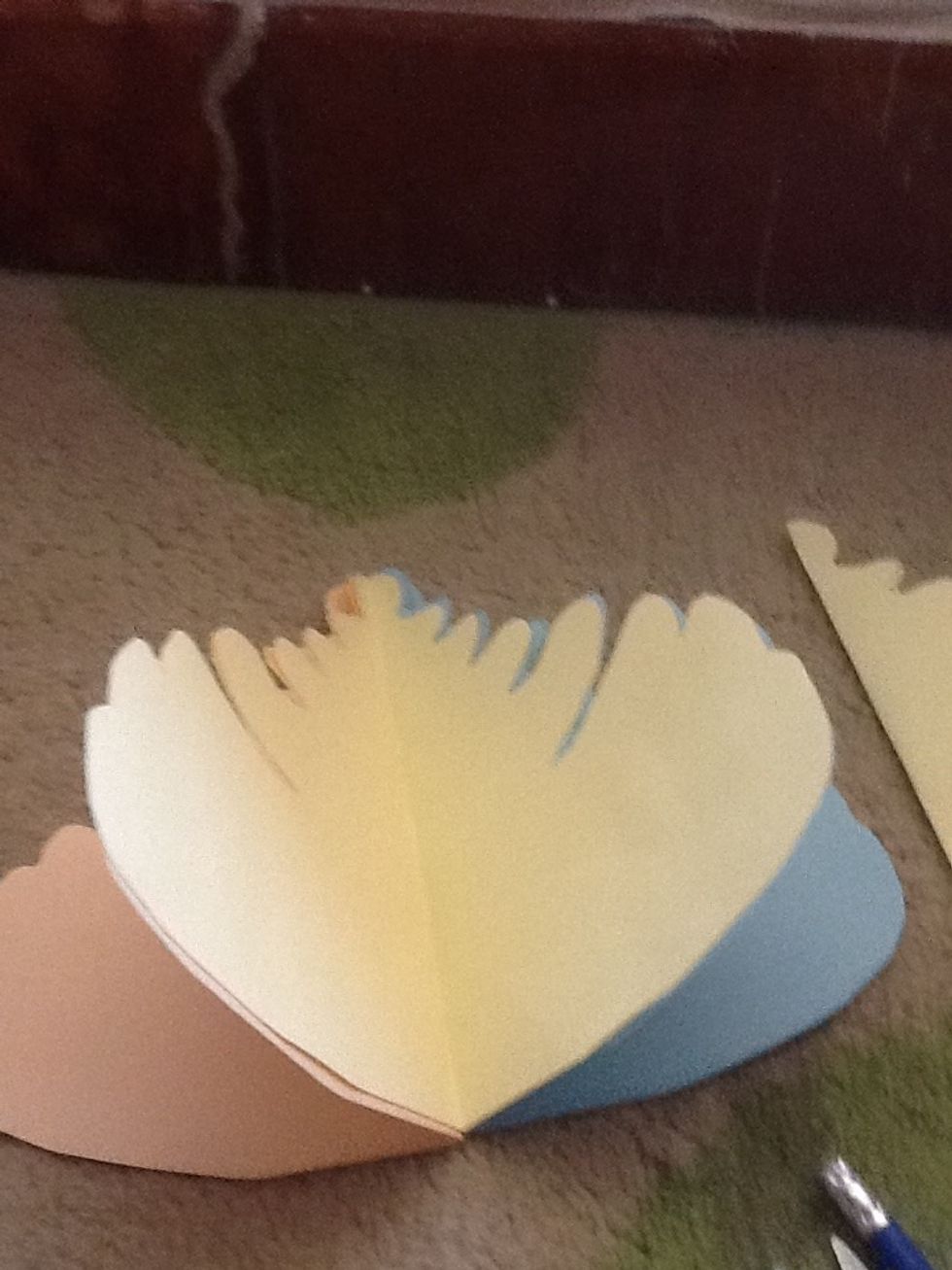 Glue more..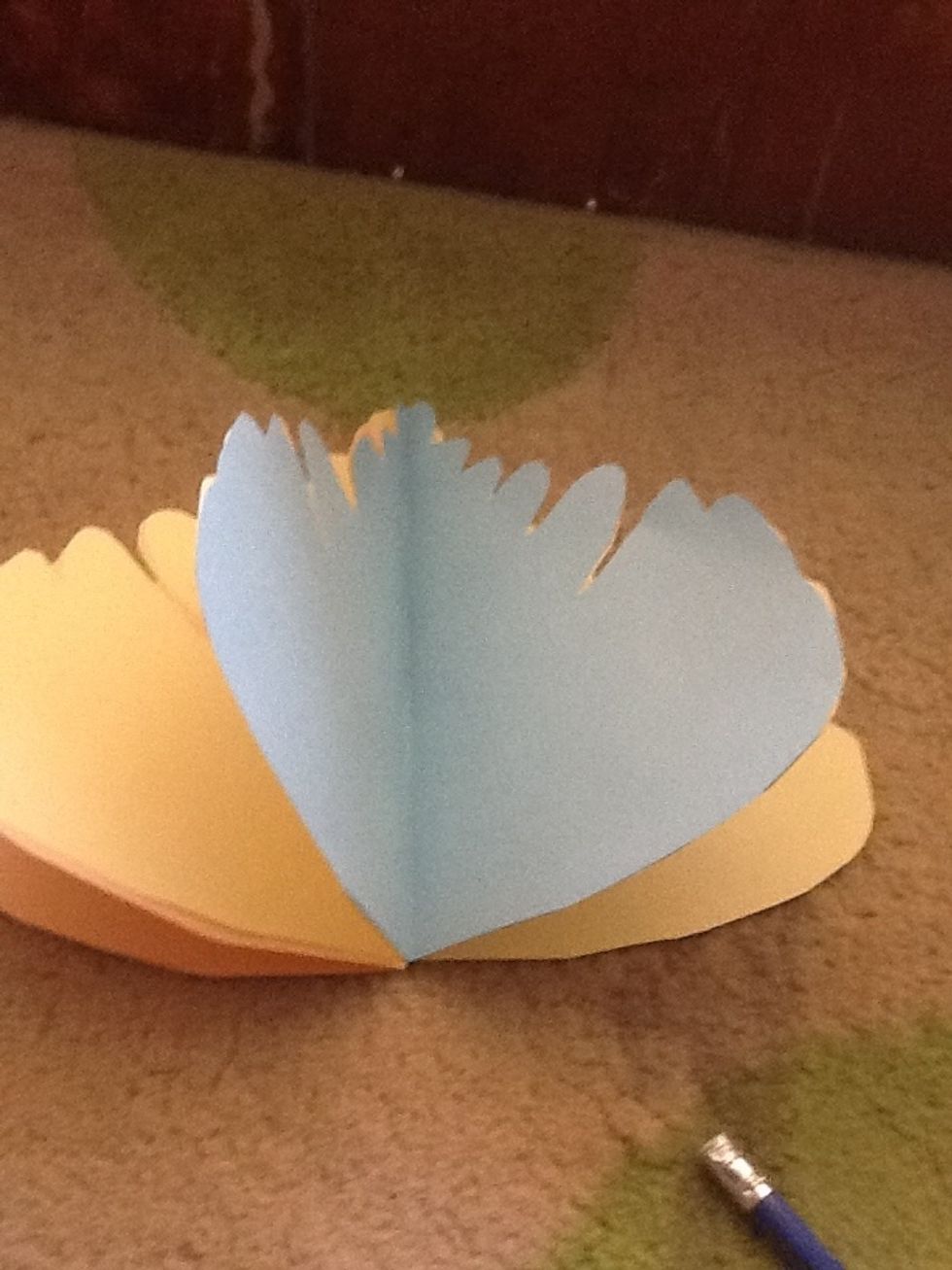 When you glue all of them than glue the two back paper tree.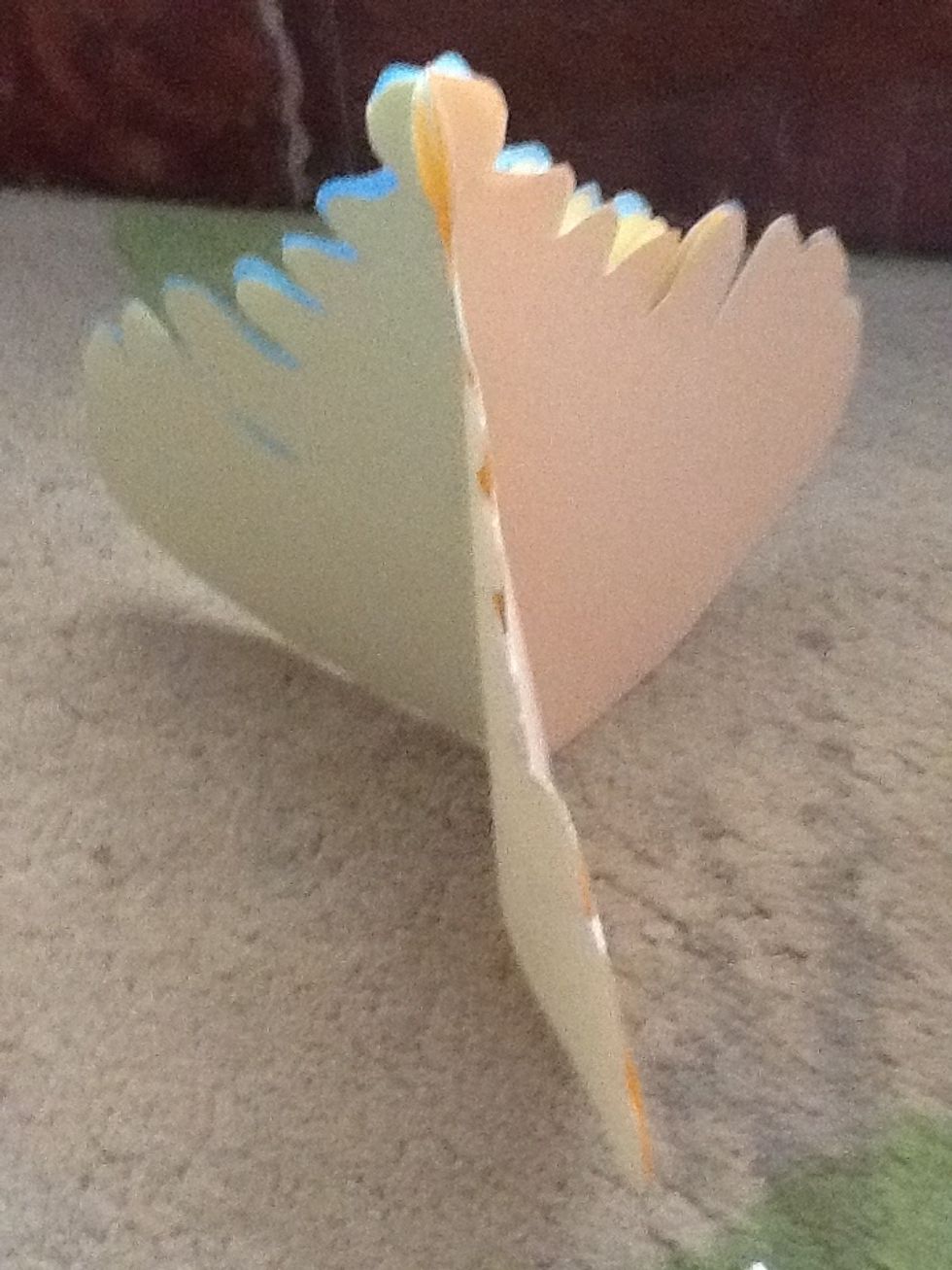 Fold it together than the tree should stand like this.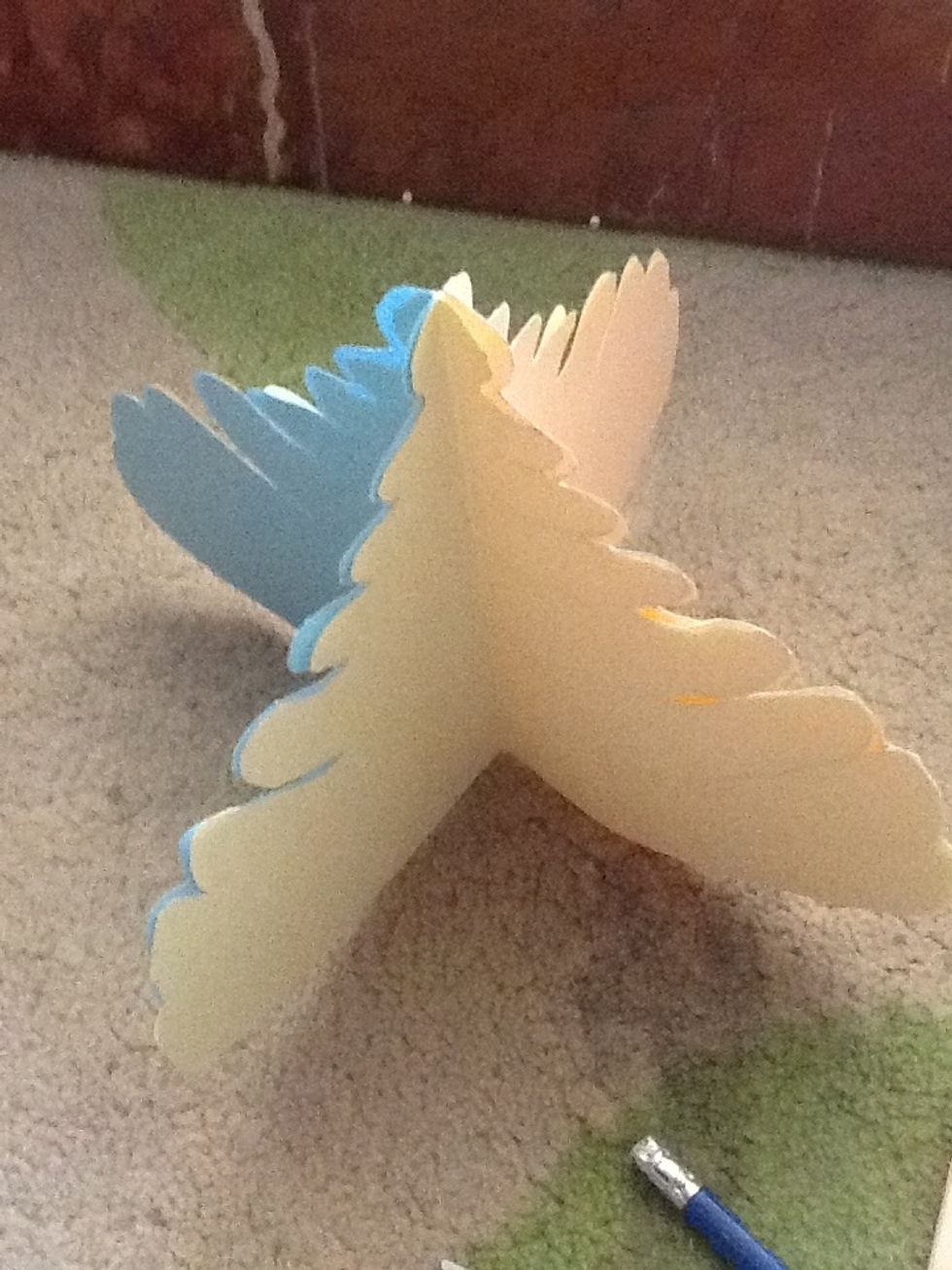 Your done you can even make it into a card..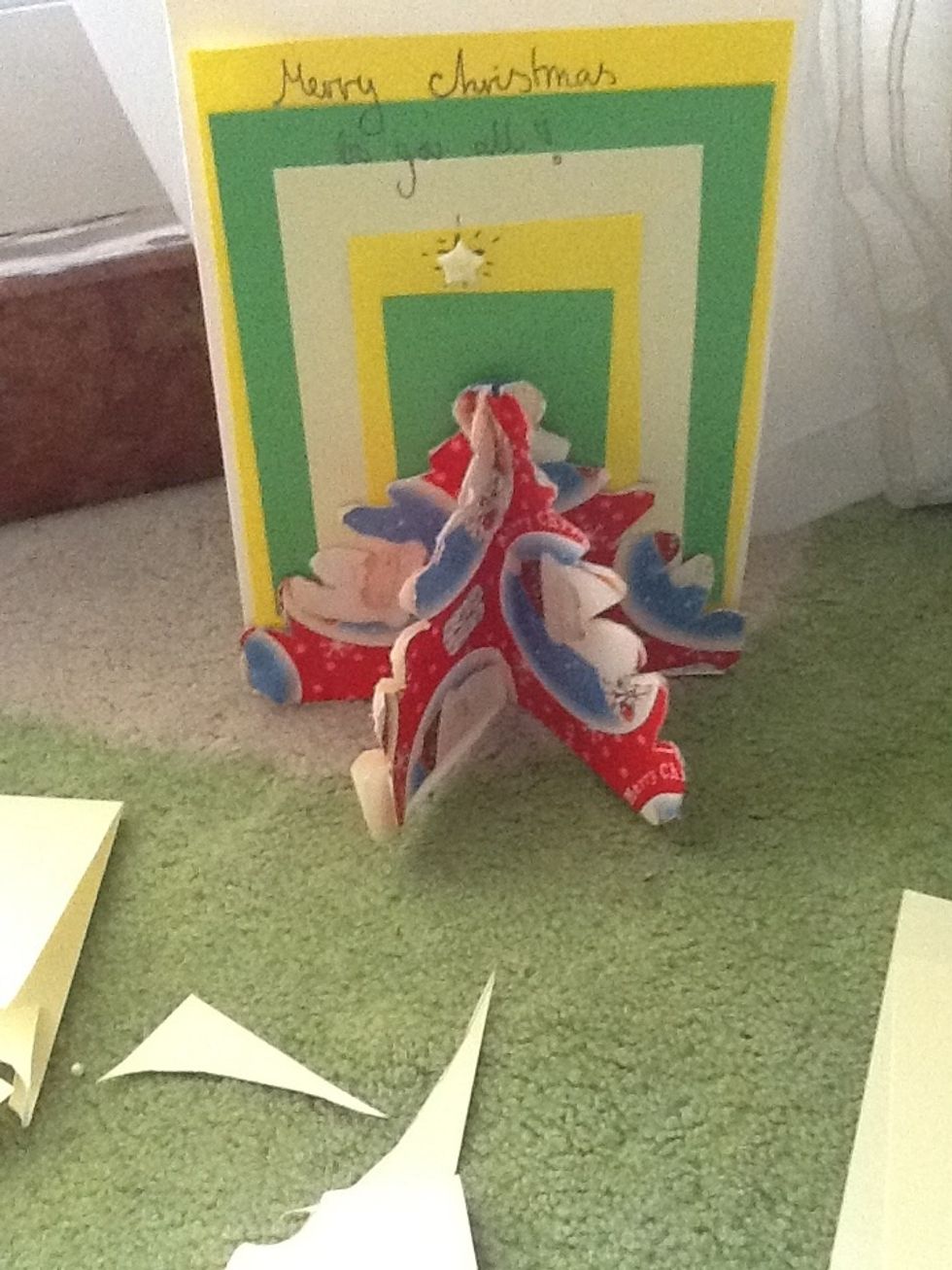 Like this.....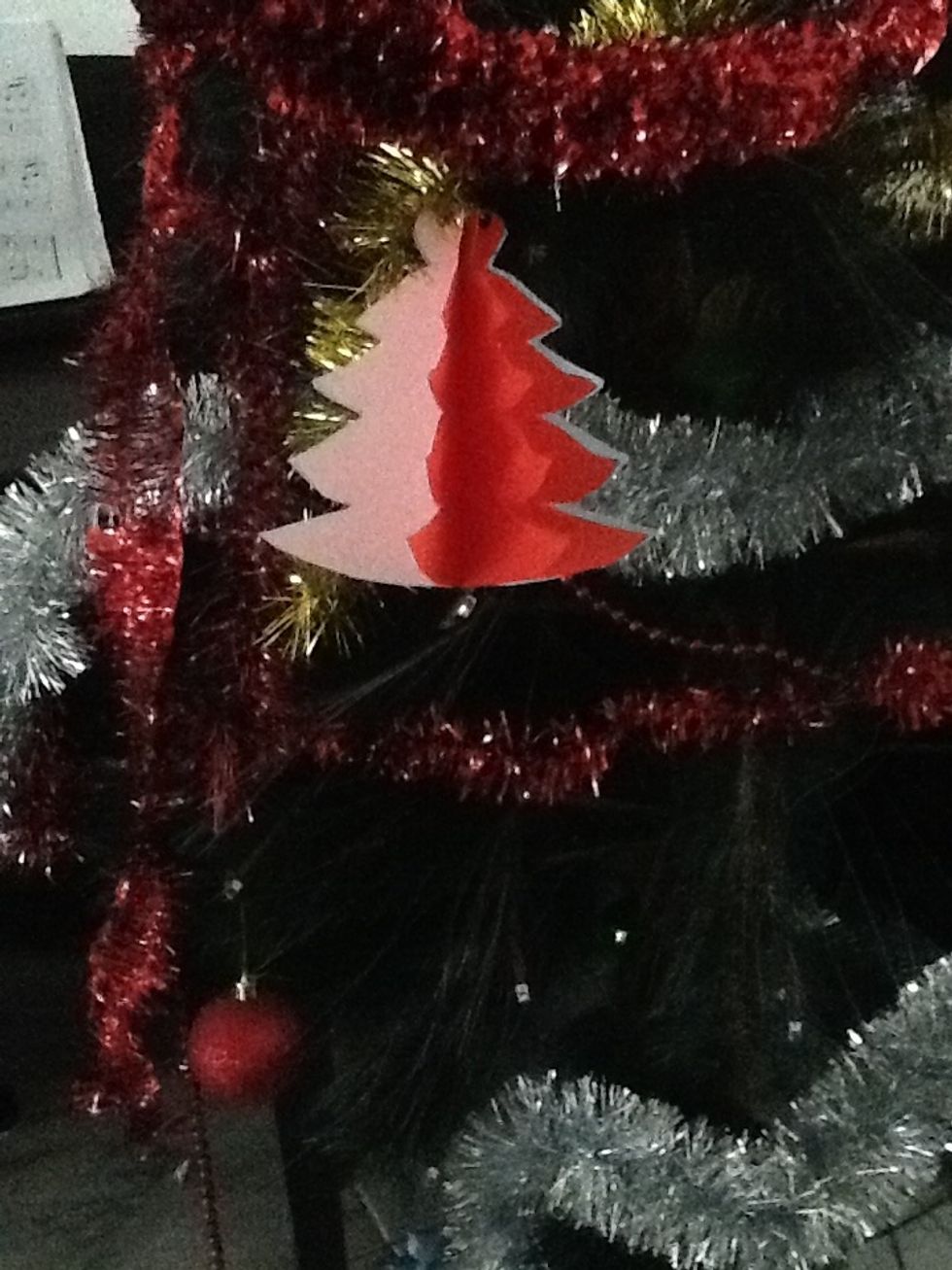 Or You could add it in the christmas tree Decoration...
So If you need the supplies
Next the page to the right