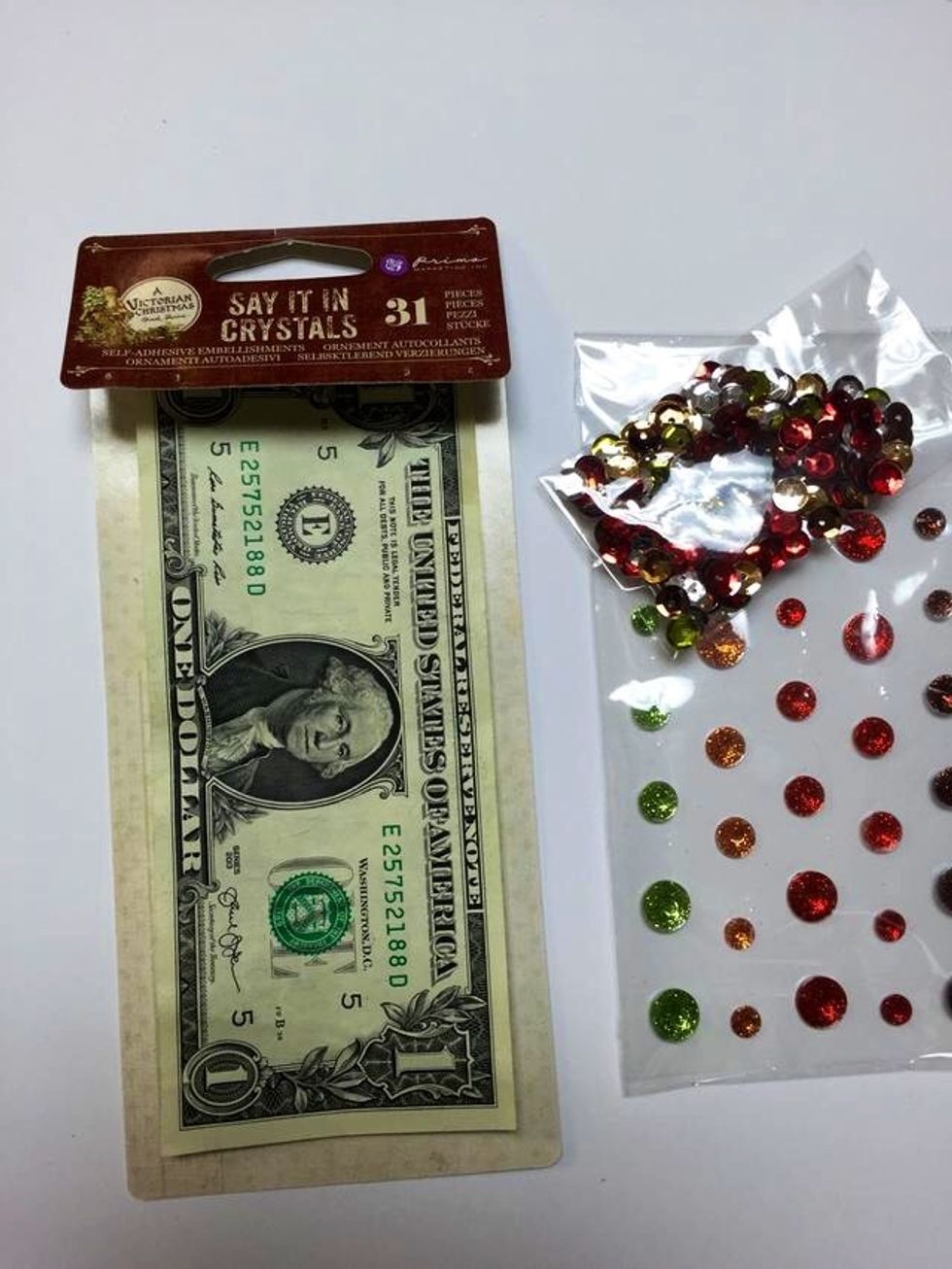 I noticed the package of the crystals could become a money holder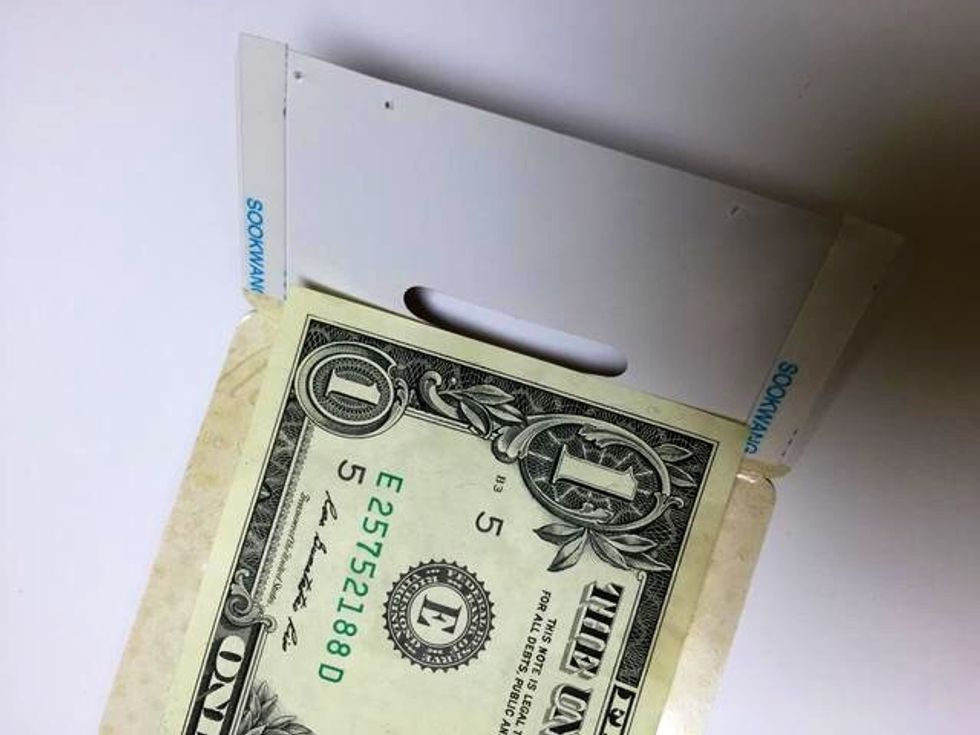 Using your dollar as measurement apply 2 pieces of Scor tape on each side to secure the money. It will be a tight fit!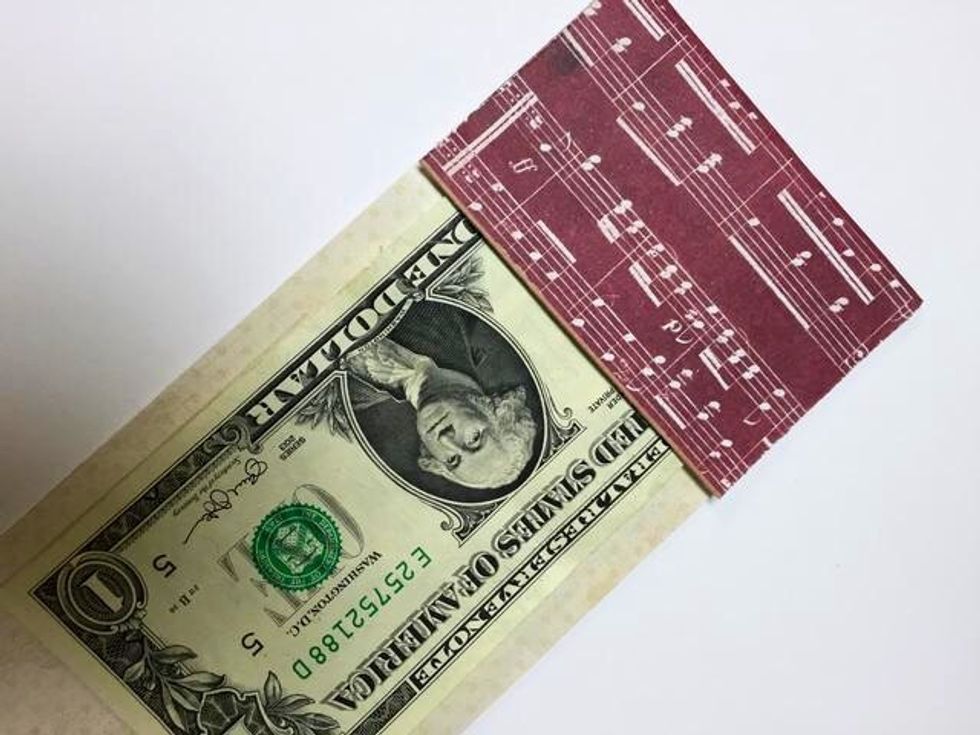 Start covering the package with paper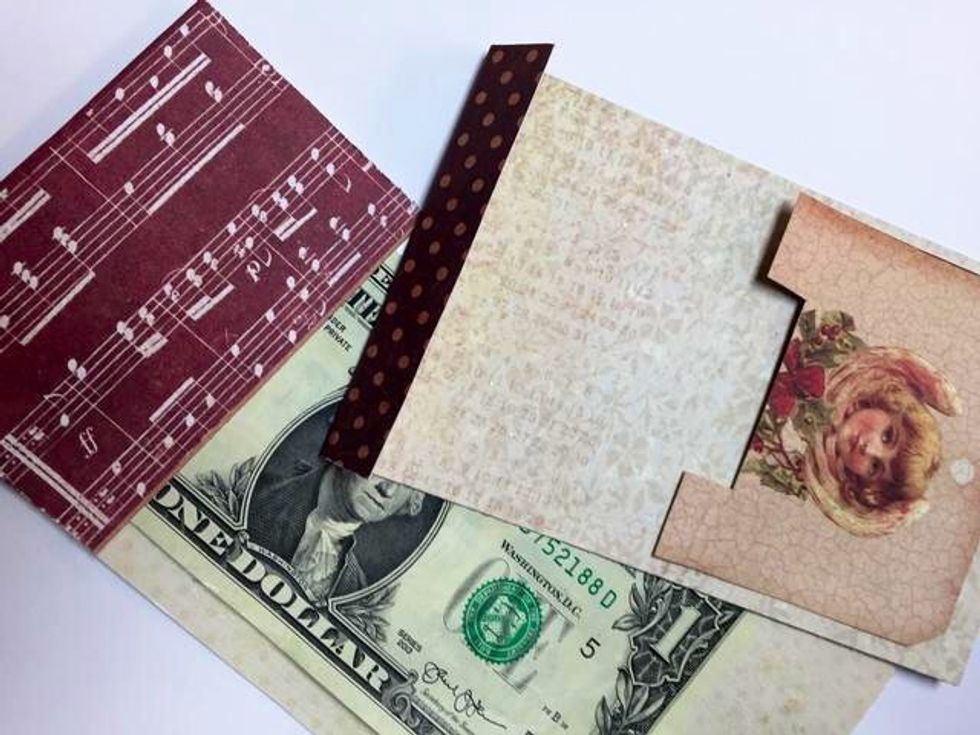 Fold 1/4 inch before gluing so your card can open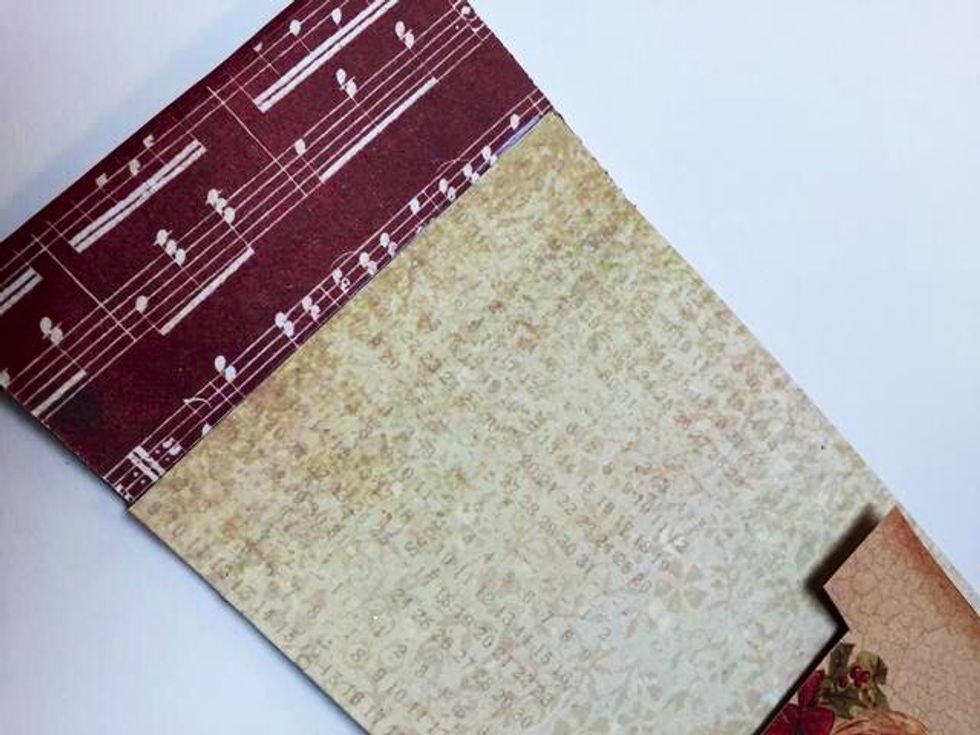 This is how it will look closed, notice the scored line that will make it open and close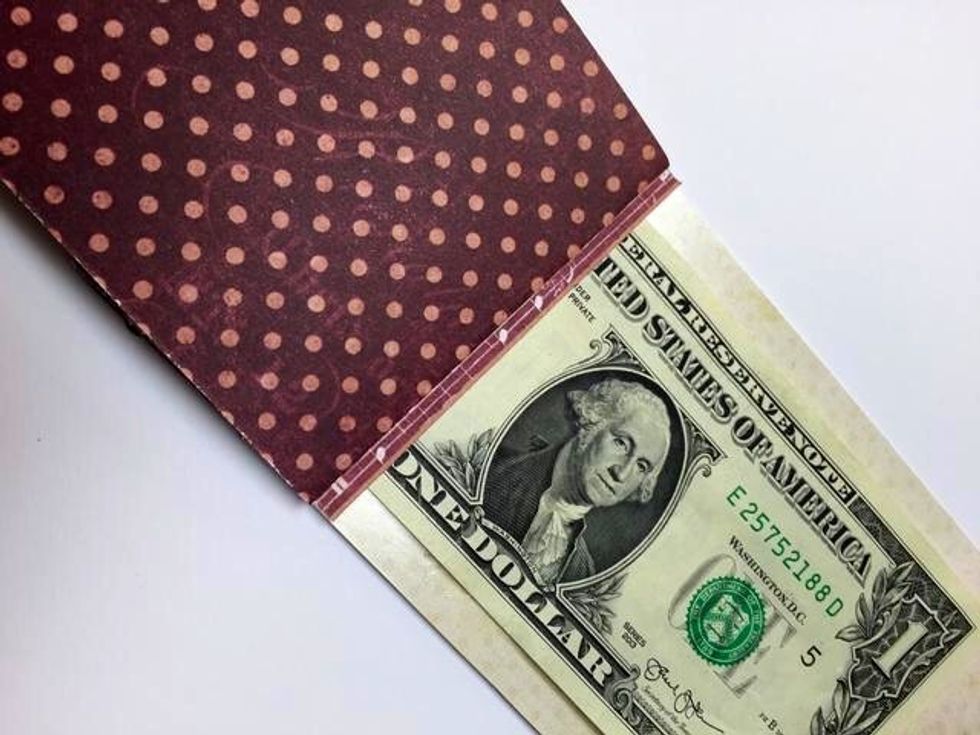 This is the way it looks when opened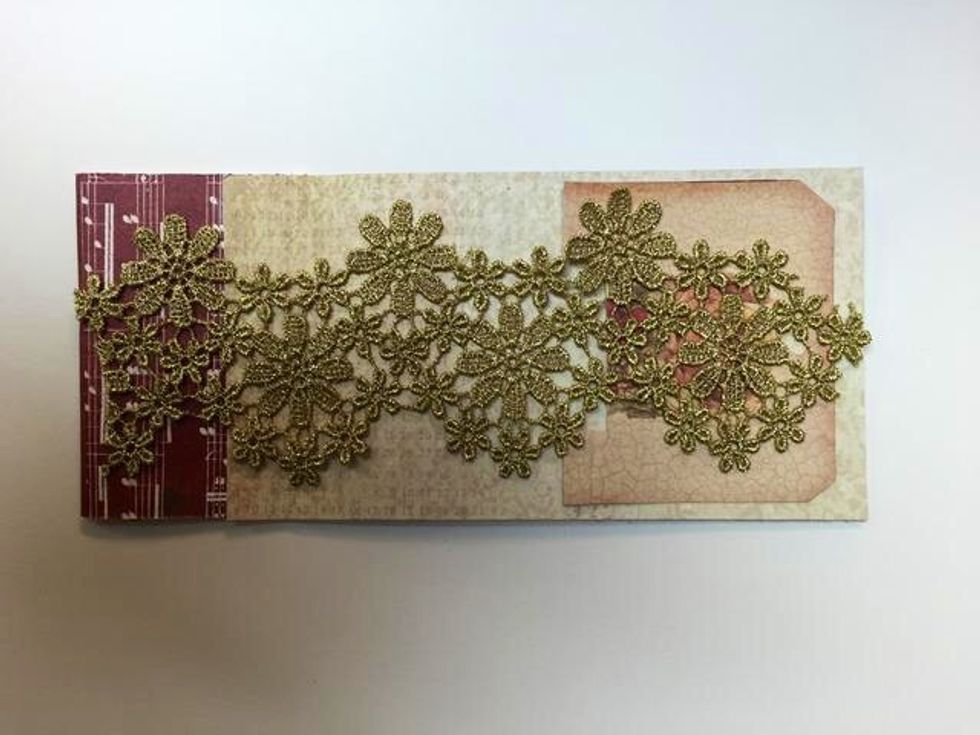 Start layering your elements, a piece of paper, a bit of trim!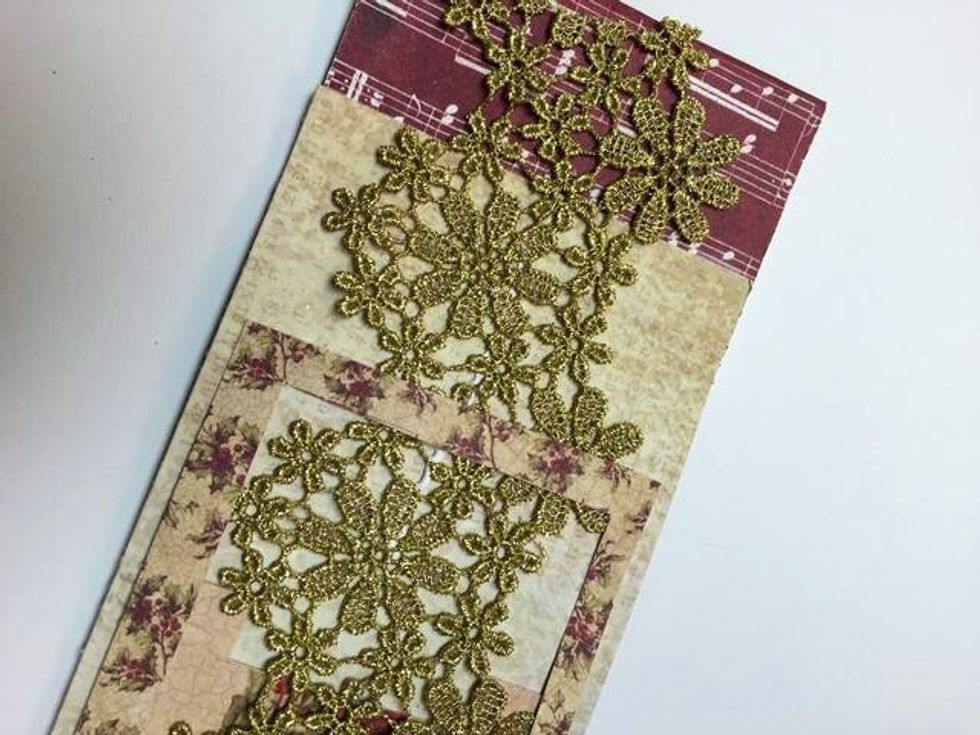 More paper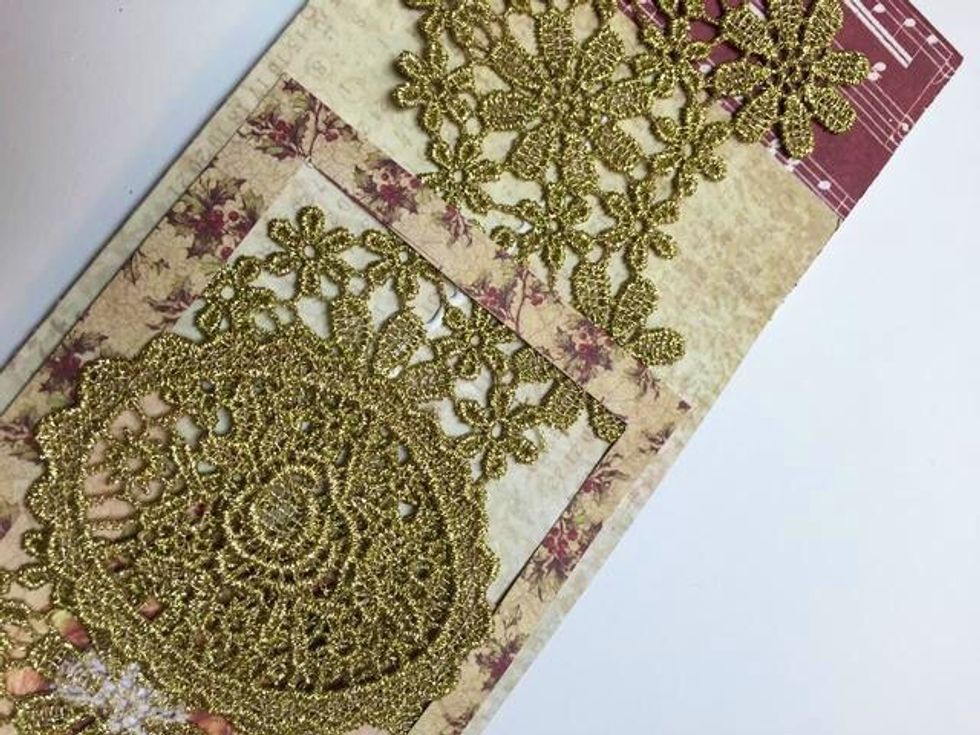 More trims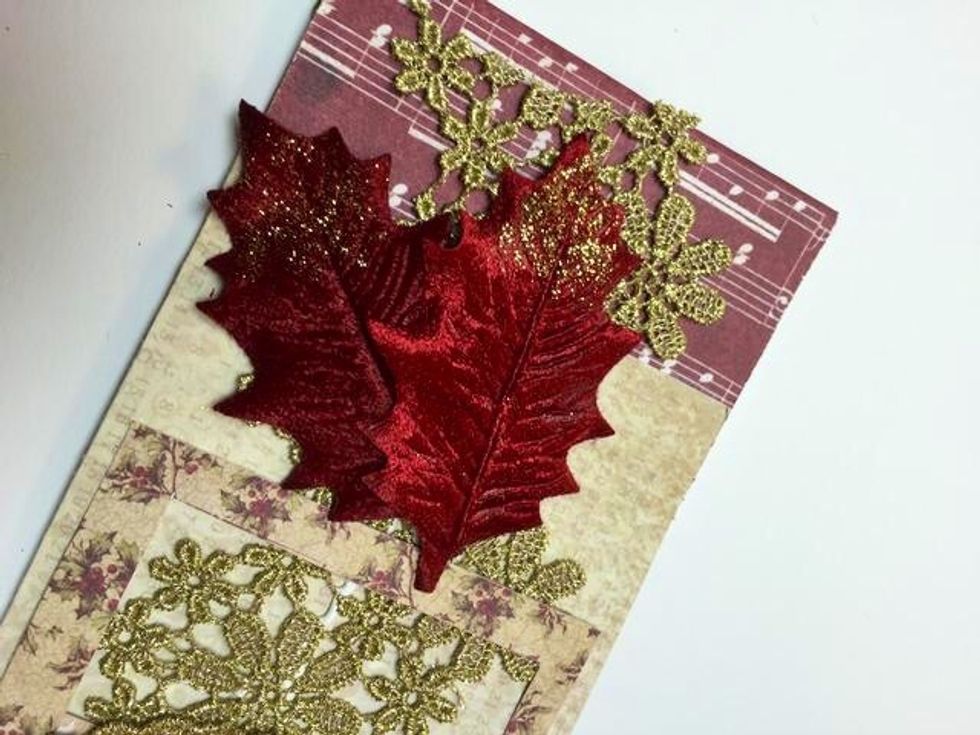 Velvet leaves that will make the perfect backdrop for my angel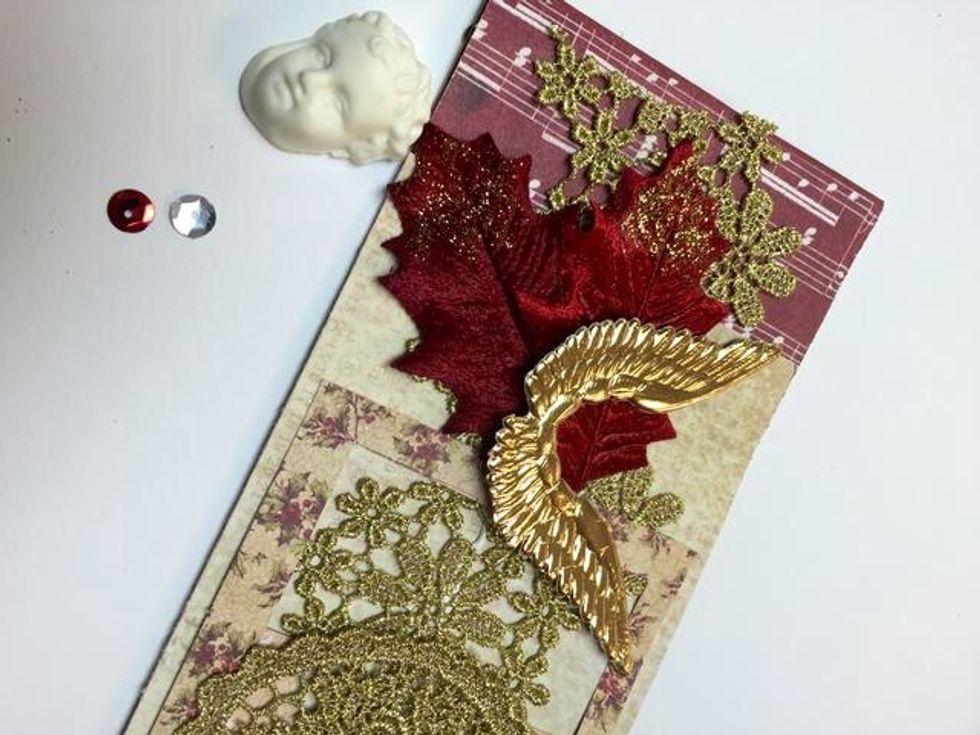 Adhere the wings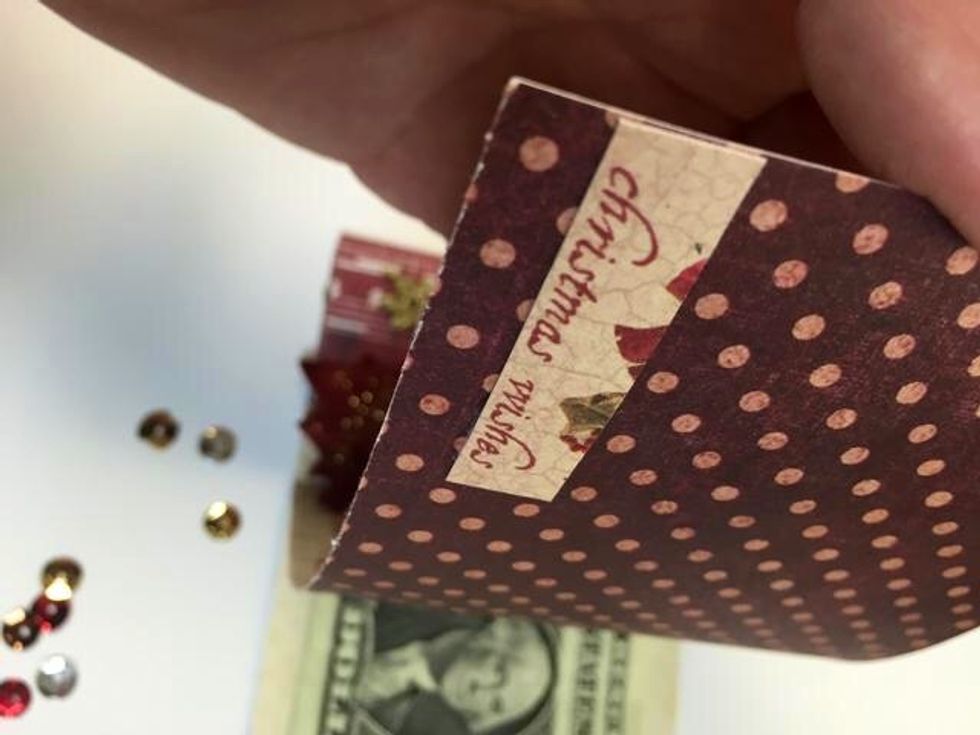 Add a sentiment inside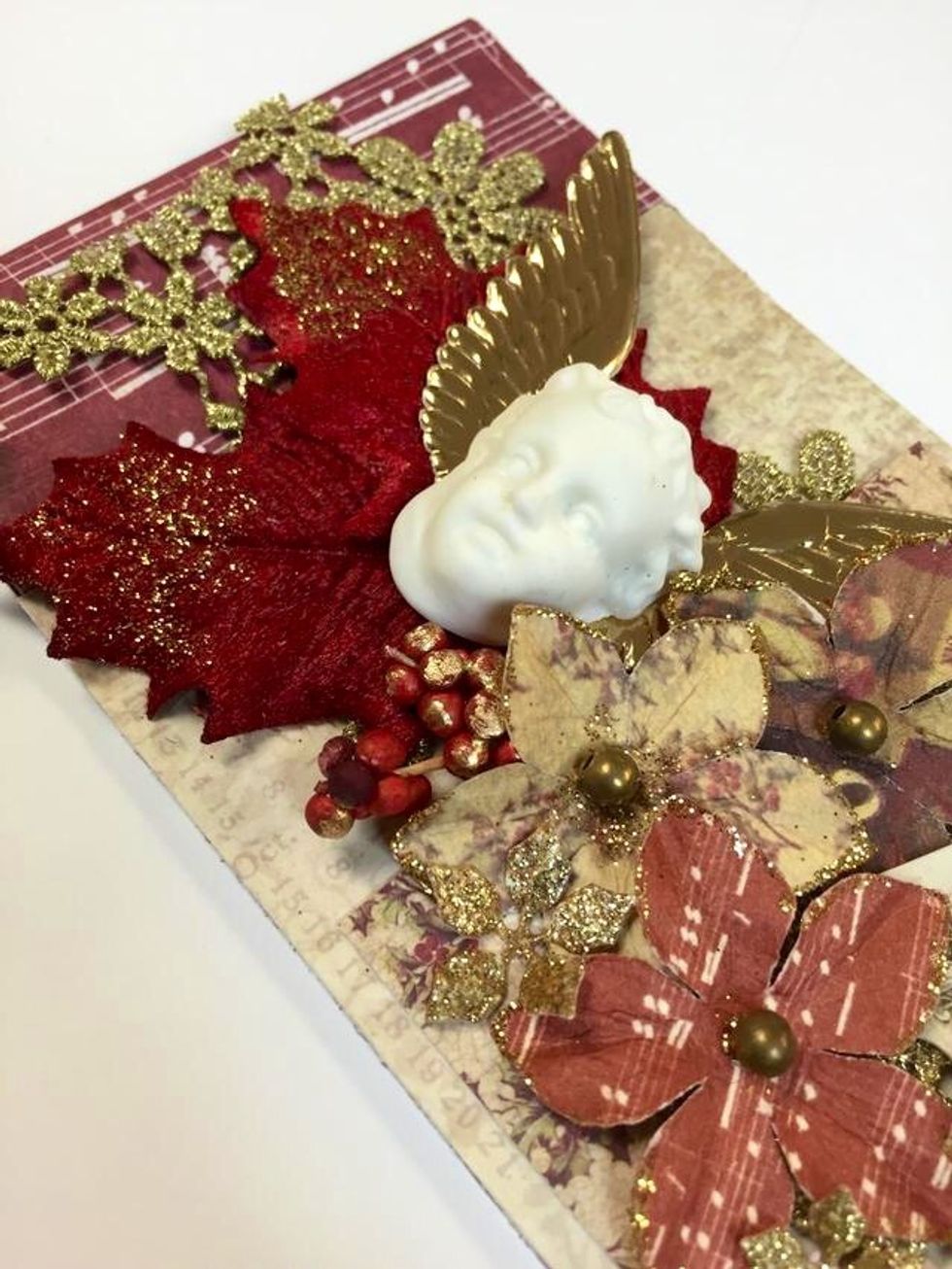 Adhere your angel and begin layering with flowers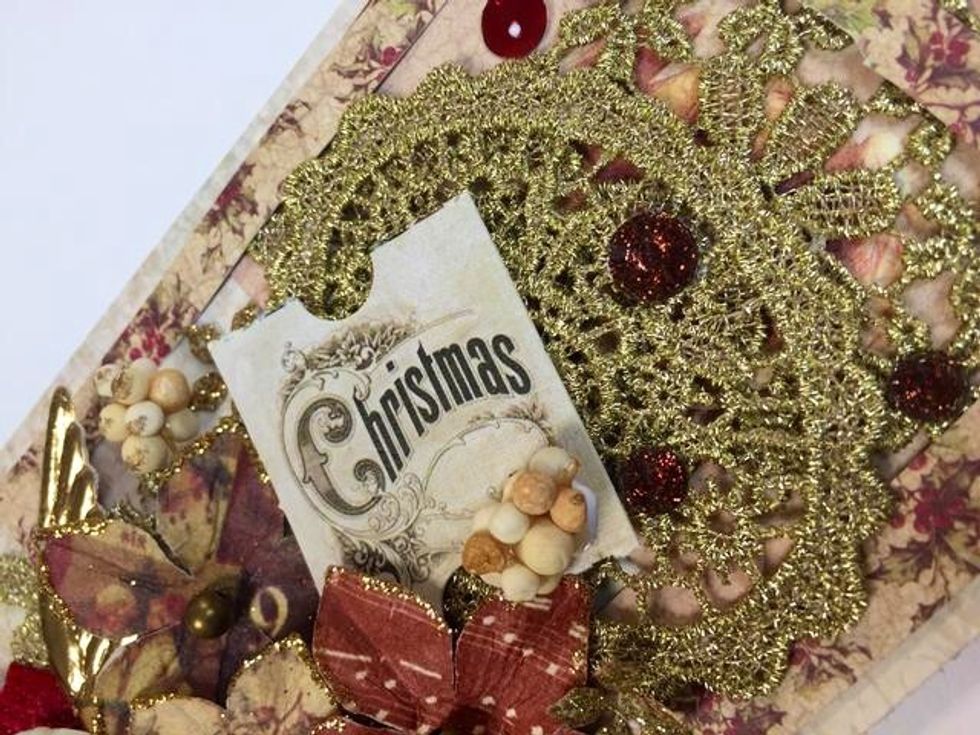 Add a ticket as the sentiment outside the card and some crystals for sparkle
You're done! For more ideas visit my blog www.milagroscrivera.blogspot.com I will continue posting throughout this season!
Relics and Artifacts Figureheads
Relics and Artifacts Dresden wings
Memory Hardware trims in gold
Victorian Christmas crystals, tags, flowers, paper
Recycled packaging
Paper trimmer, bone folder, scissors
Glue
Milagros C Rivera
Entrepreneur, mixed media artist, scrapbooker, jewelry maker, random stitcher and lover of all things pretty!