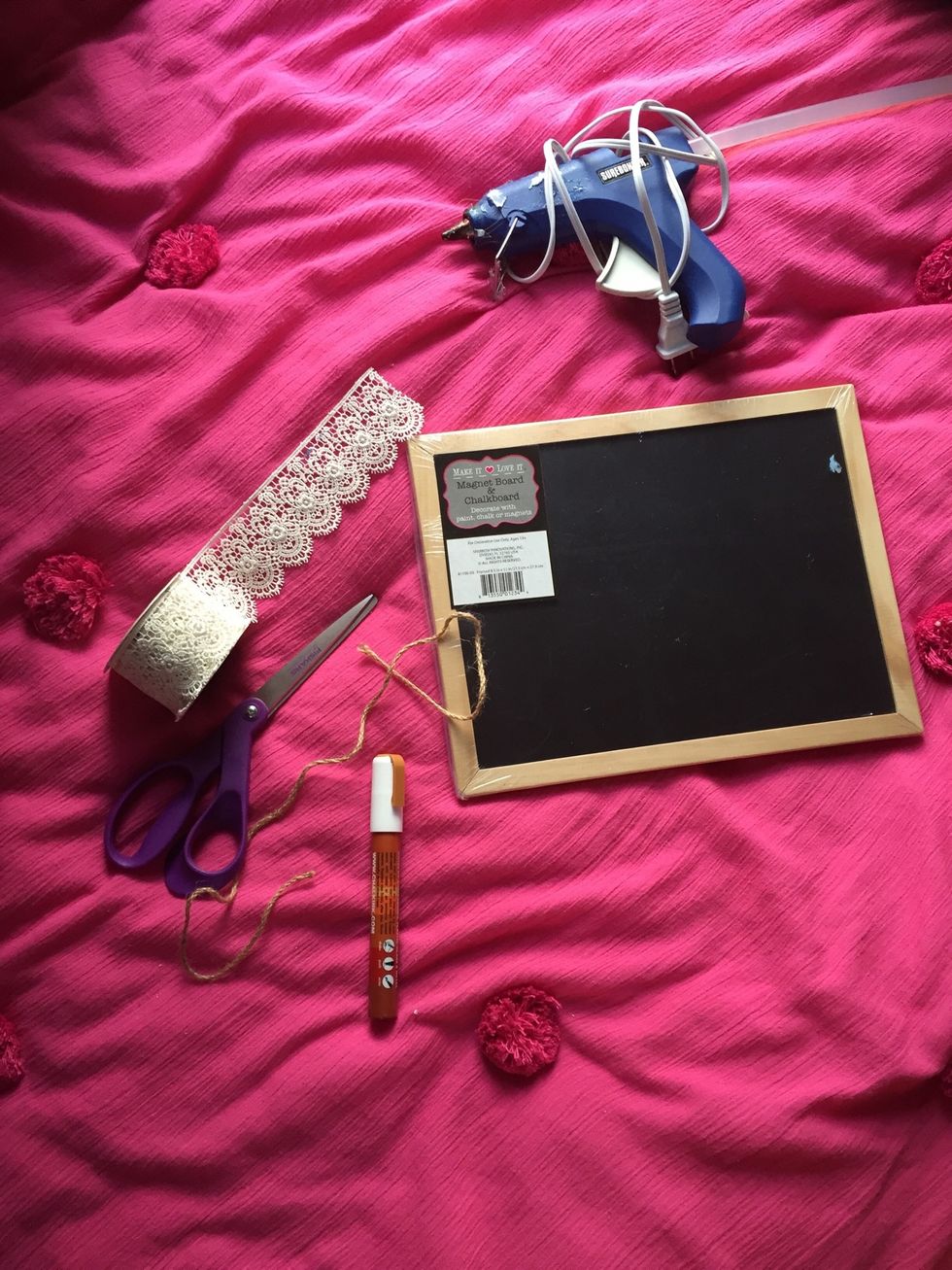 Supplies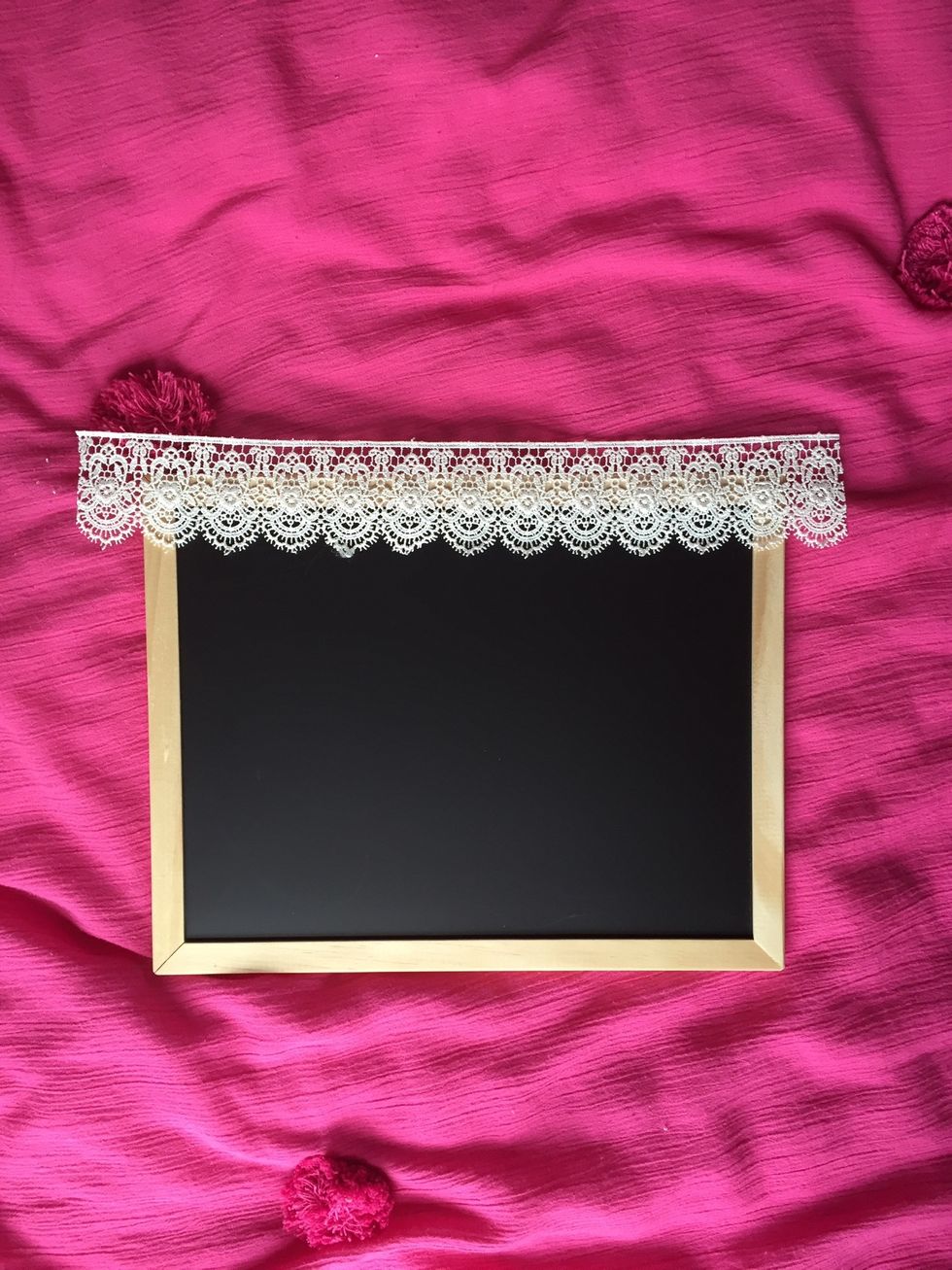 Cut each strip of ribbon to the length of each side of the chalk board, with a little excess.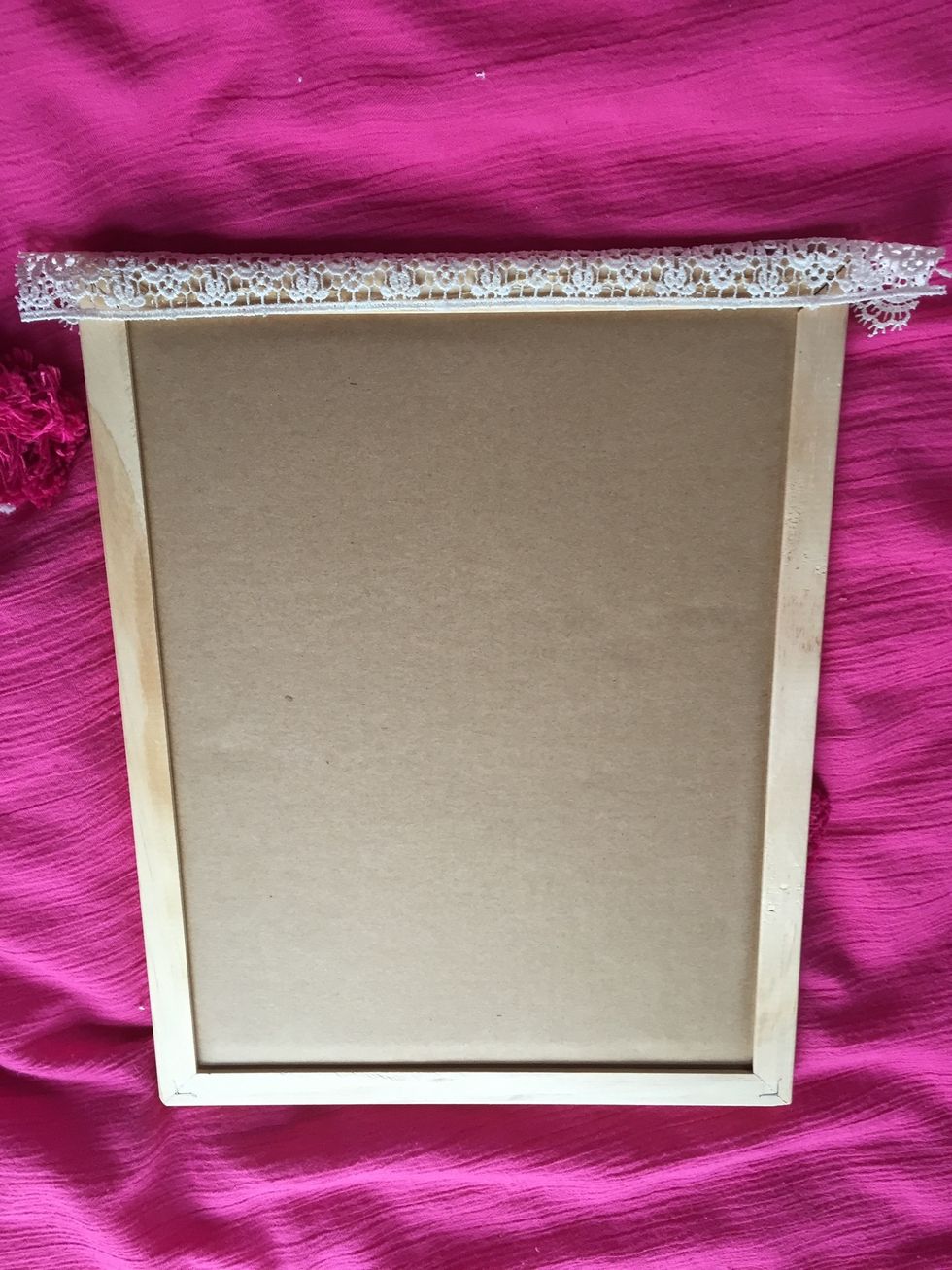 Hot glue one side of the ribbon to the back of the board. I recommend 1 inch ribbon, because it will cover bother sides of the frame.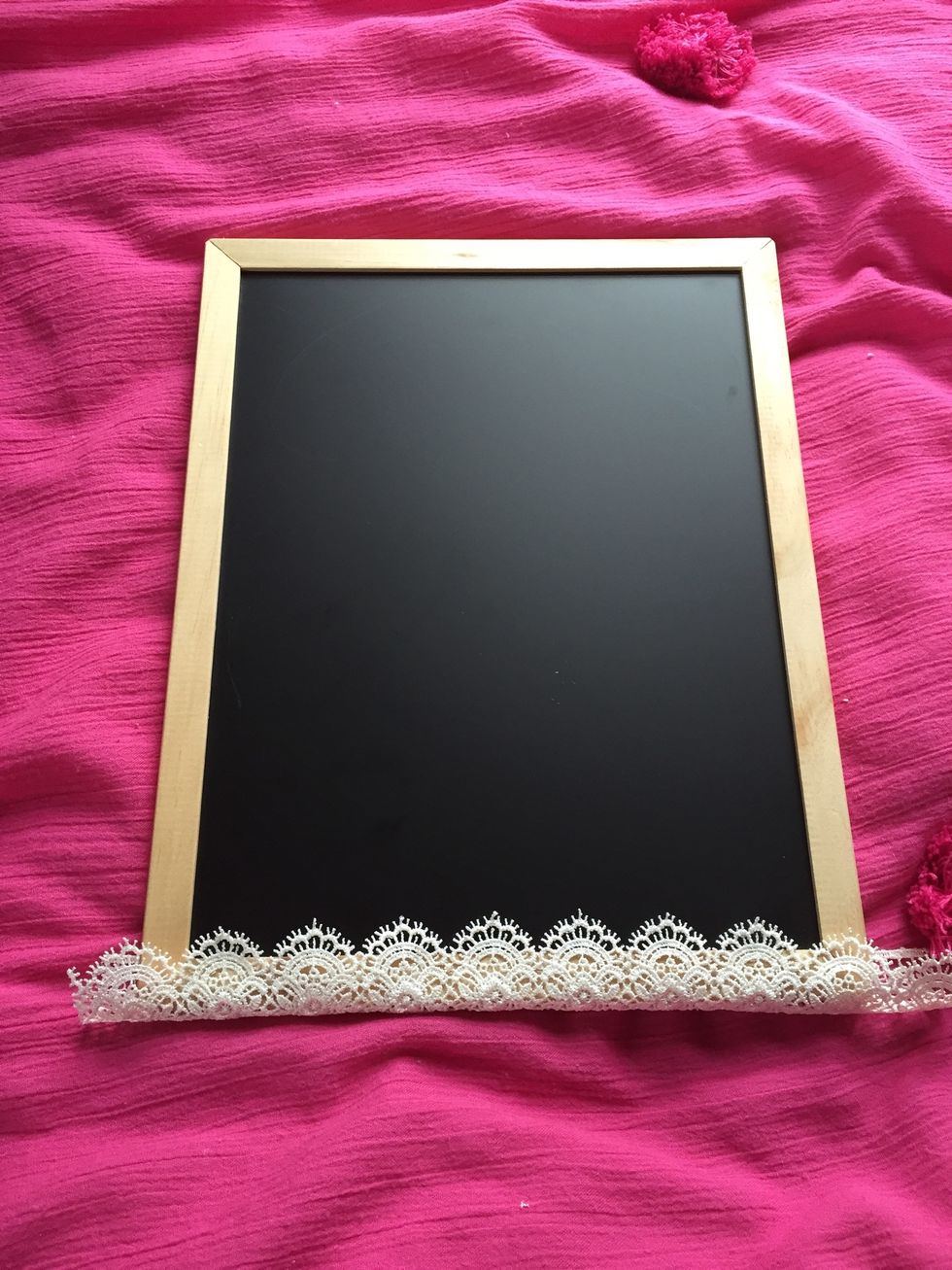 Next glue the other side of the ribbon to the front, BE CAREFUL when sticking the ribbon to the frame, if you have lacy ribbon like I do it will seep through the ribbon and it may burn you.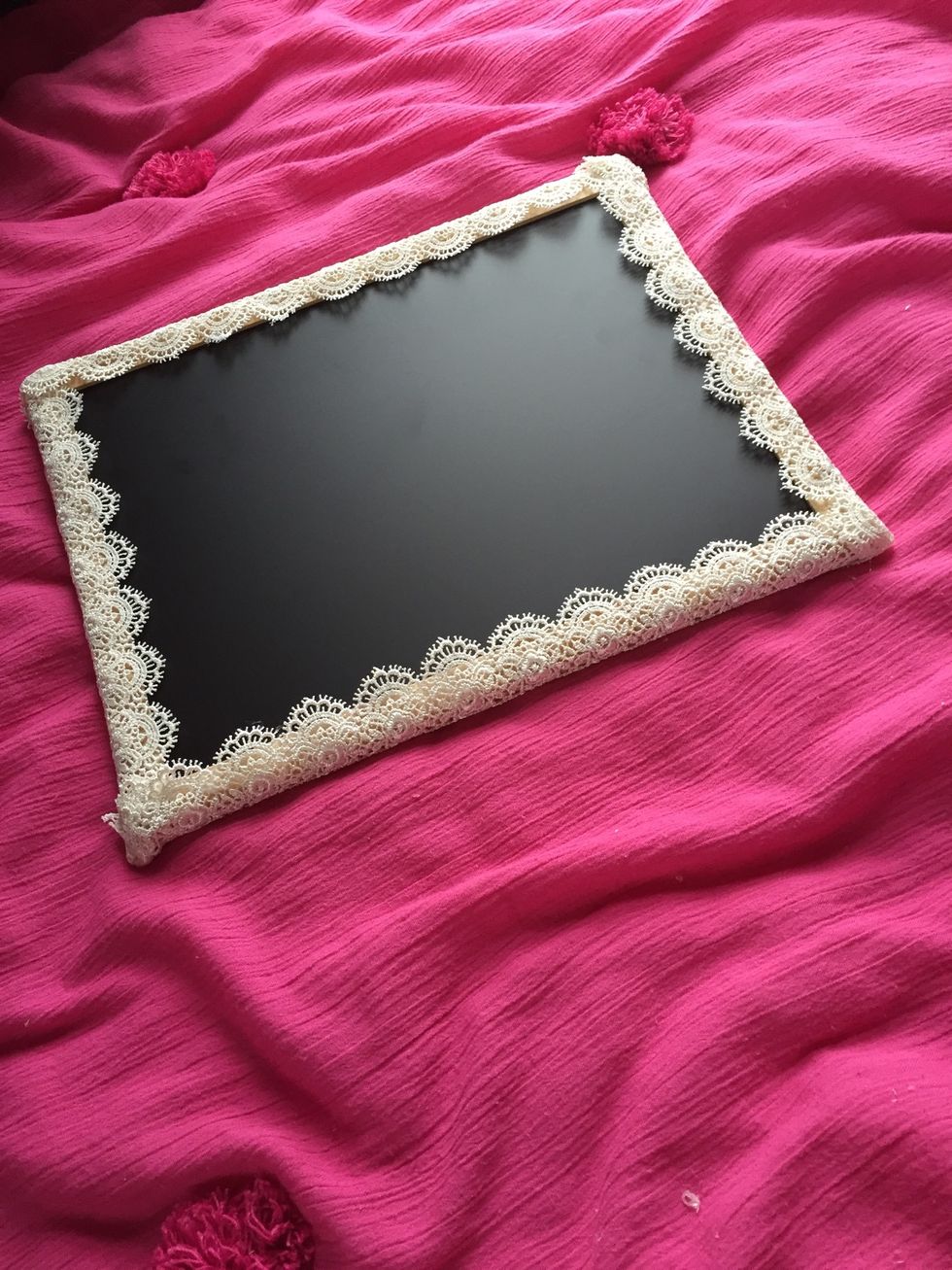 When you are done, it should look like this.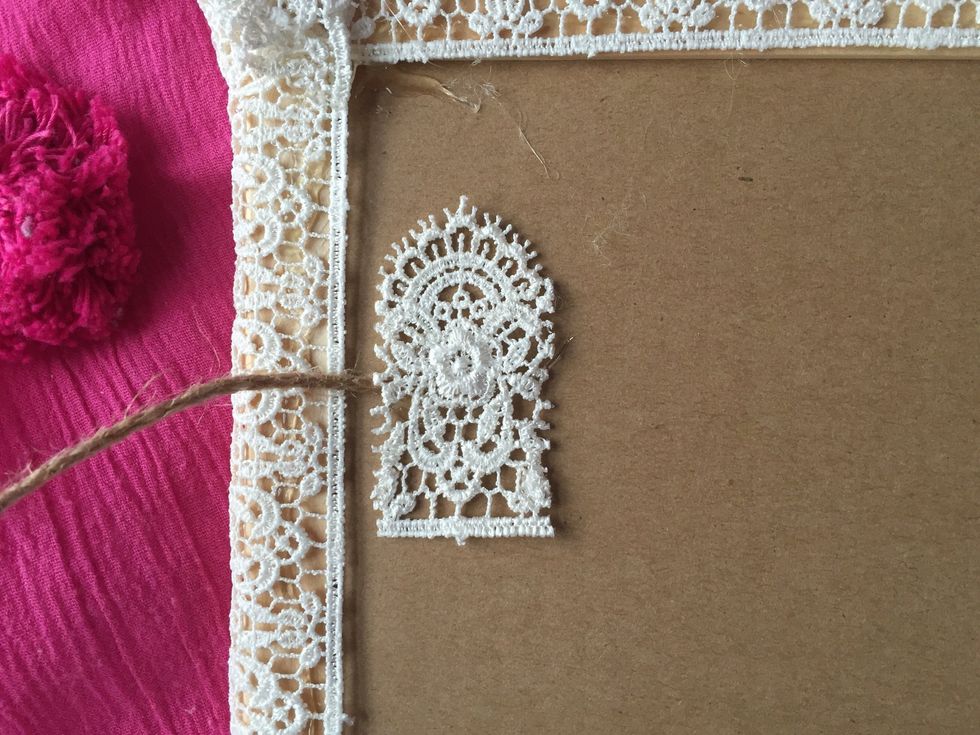 Next take one end of your twine and clue it to the back of the board, cover it with a piece of ribbon to secure.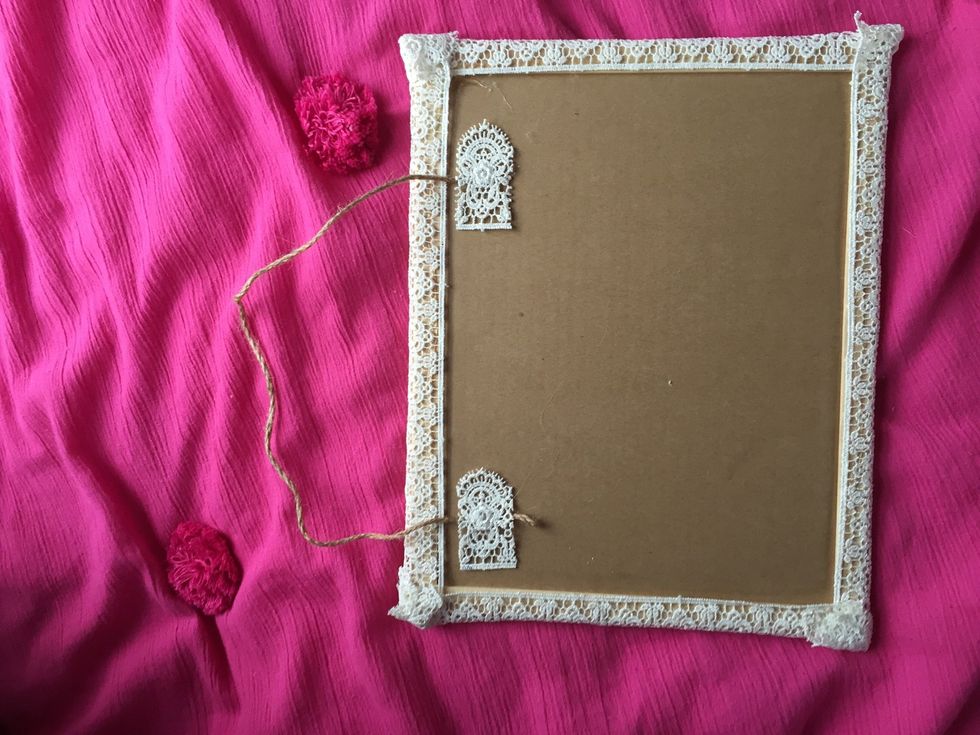 It should look like this when complete.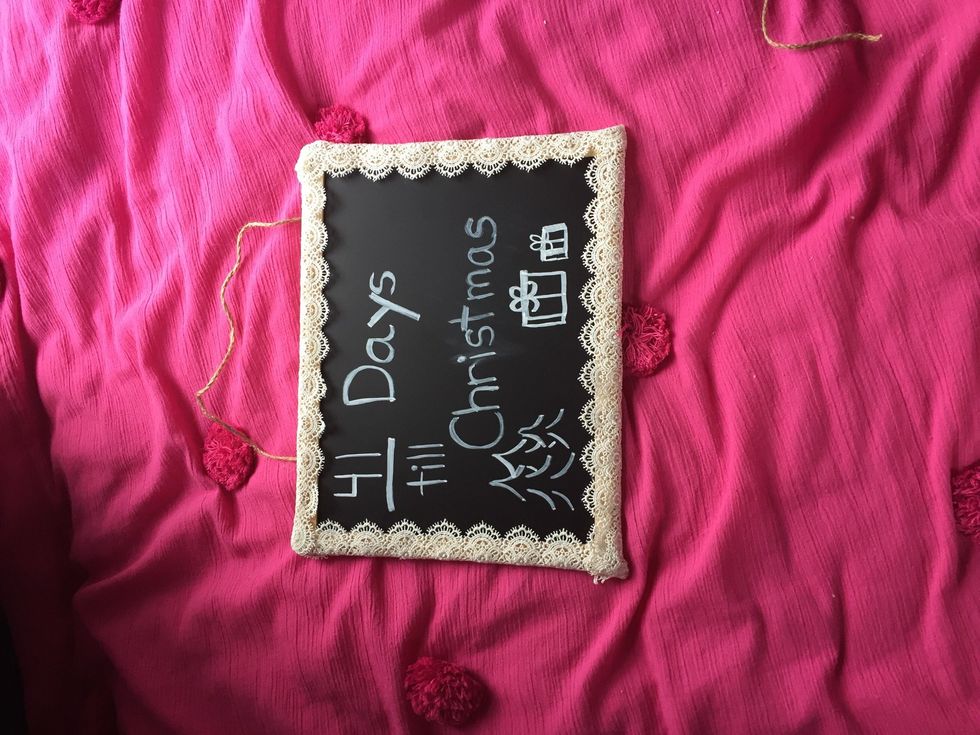 Next add the type of text you want on the board, I put the number of days till Christmas on it, but you can do whatever you want! 😊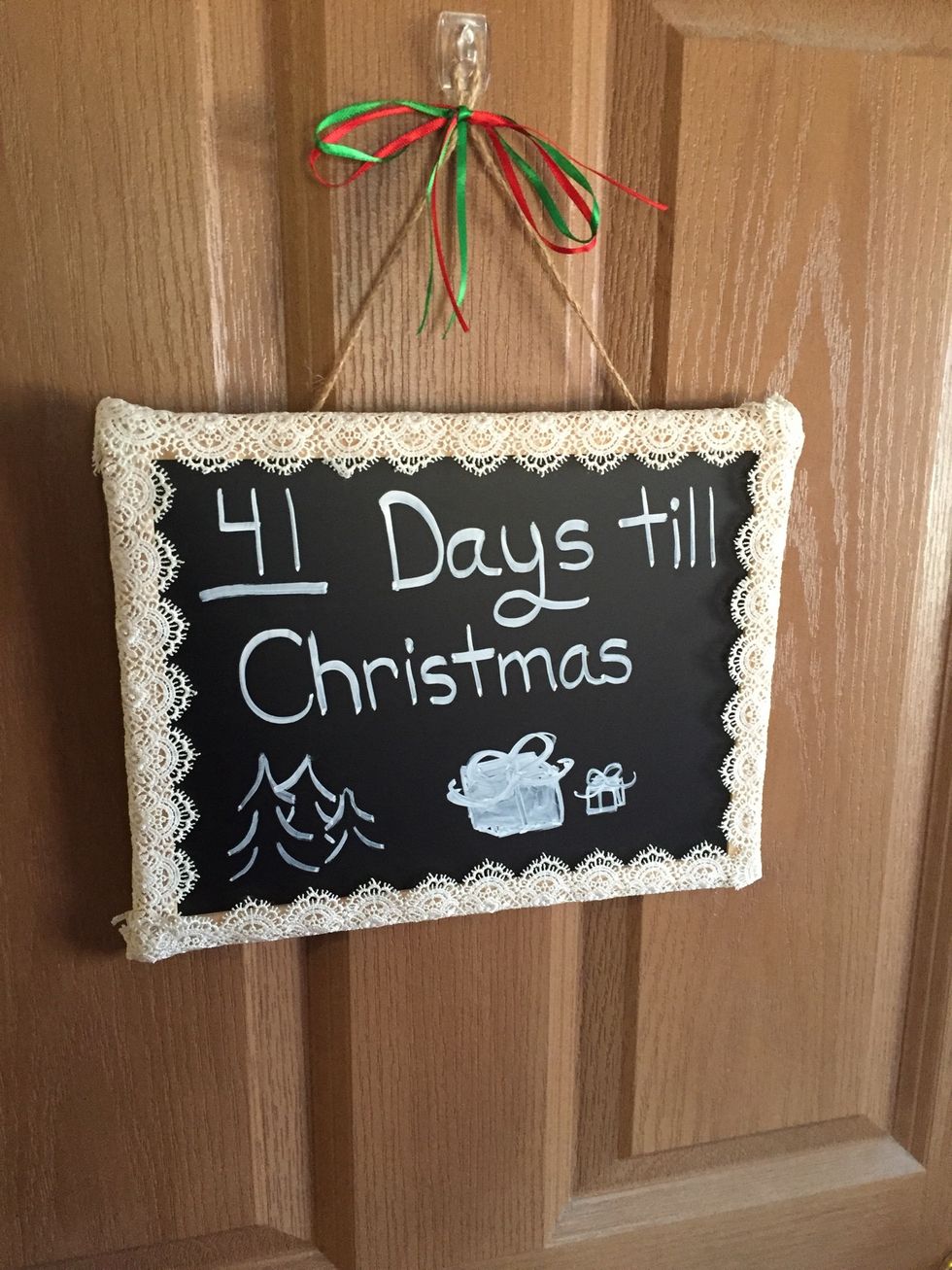 Add a little festive ribbon, and ta-da! 🎄🎄🎄
Thanks for viewing! Watch out for more new snap guides! 🎄🎄🎄 Don't forget to click the ❤️!
Hot glue gun
Decortive ribbon
Scissors
Chalk board
Twine
Chalk
Colored ribbon(optional)