Make a Christmas Center Piece- for Under $15!
1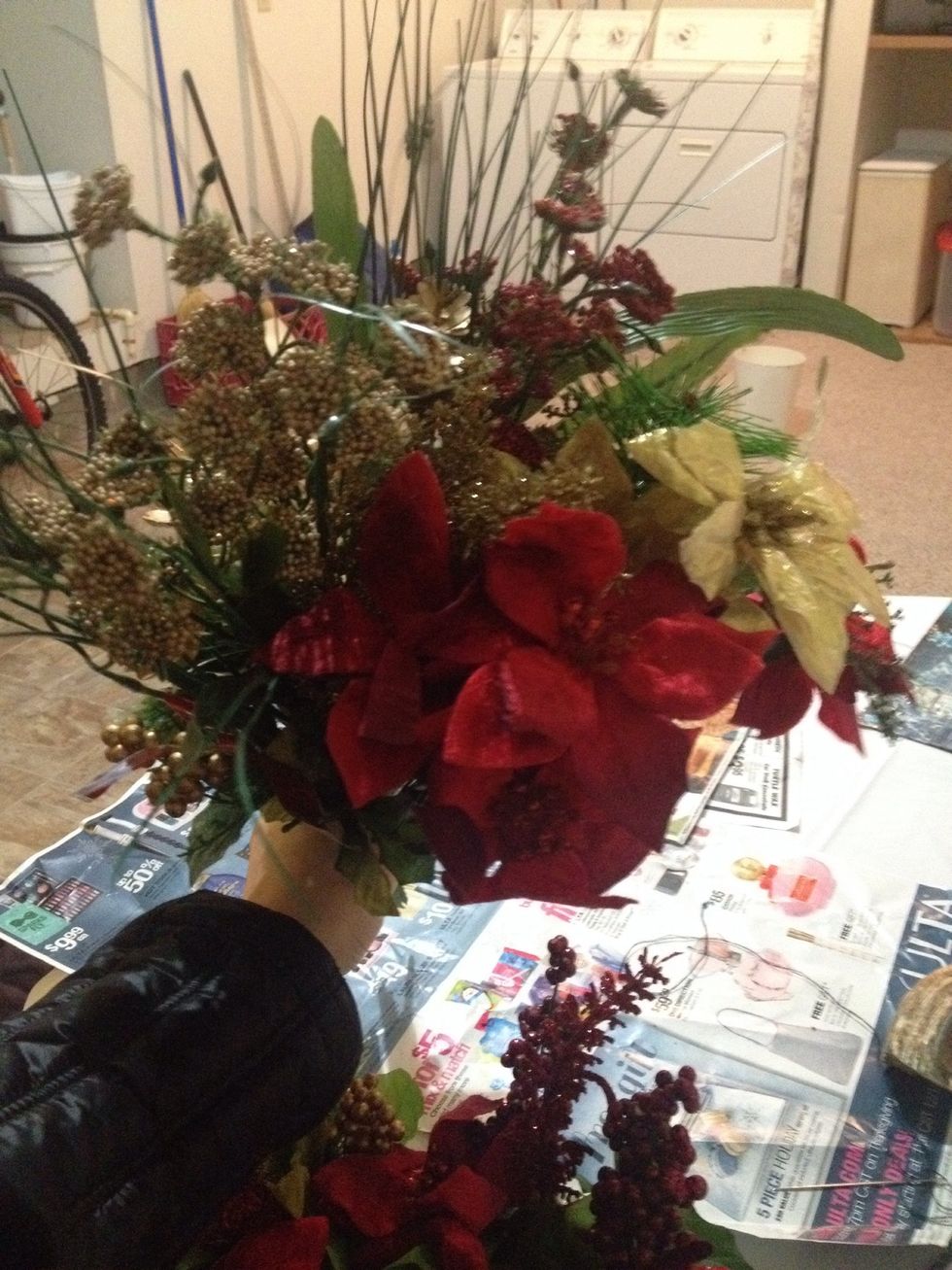 Select around 8 bunches of fake flowers at your local dollar store. Pick just three or four types to create a cohesive look later.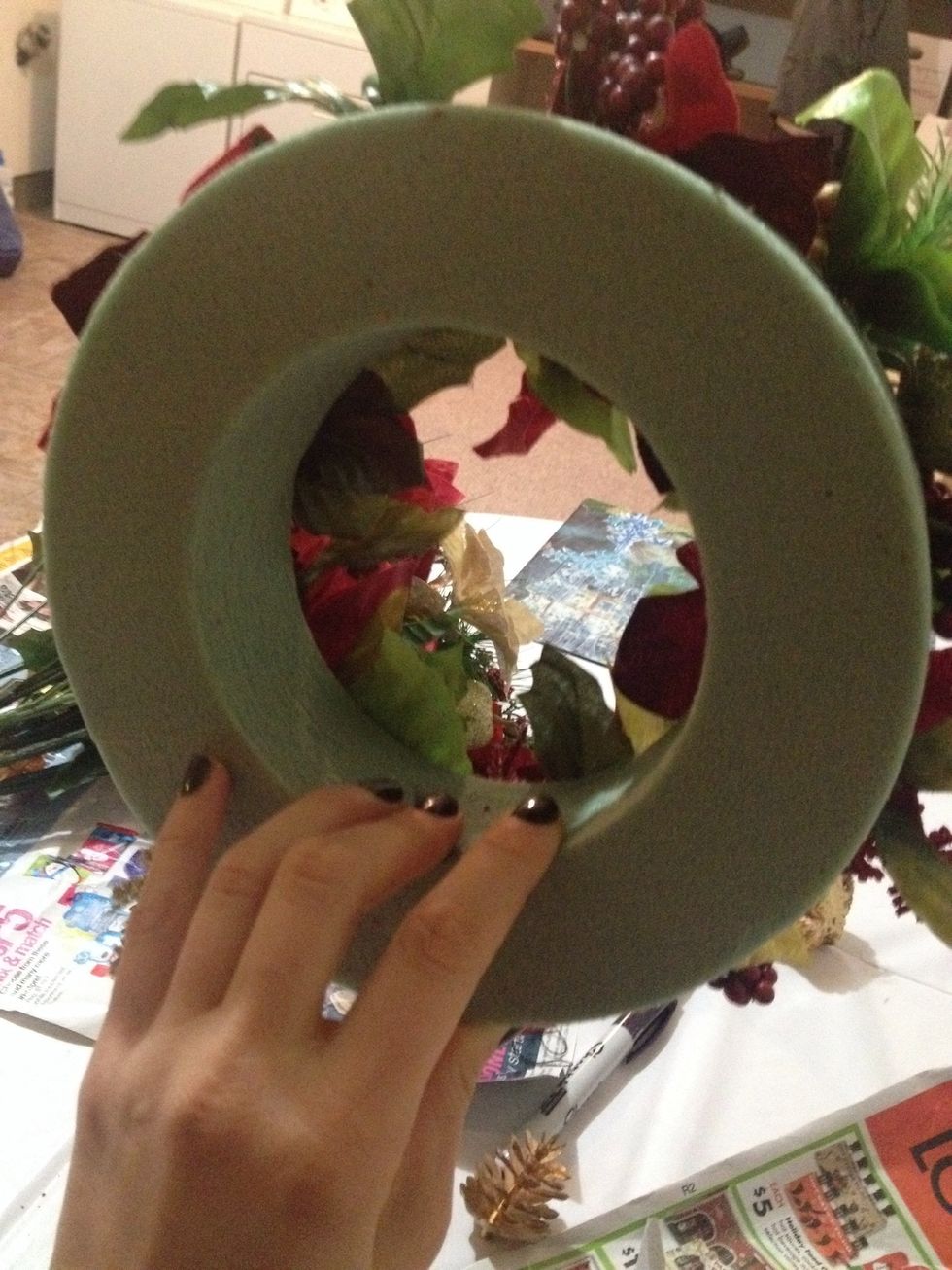 Find circular foam (with a cut-out center for a candle). Pull plant parts off wire stem. Place foliage in desired location, push into foam. Remove, squeeze hot glue in hole, replace plant. Repeat!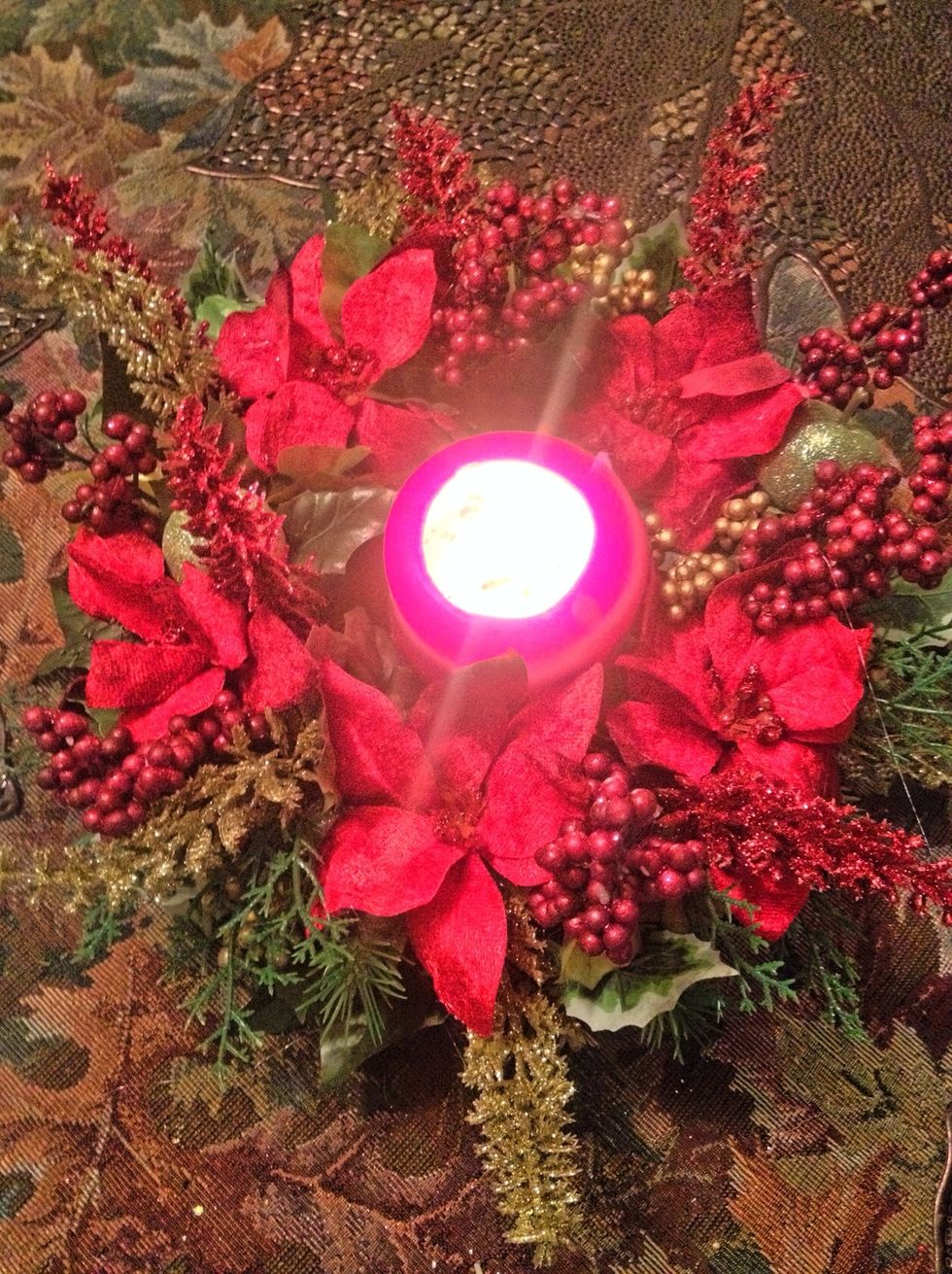 Try making a pattern and start with biggest plant parts (like poinsettias) and fill-in visible foam parts as you continue down in plant size. Save extra leaves and less flashy parts to fill in side.
8.0bnch Fake flowers
1.0 Glue gun
Glue sticks
1.0 Round foam piece
1.0 Candle
Danielle Crook
I love finding fun and creative ways to to make food, gifts and art on a micro budget! http://crookscrafts.tumblr.com www.facebook.com/crookscrafts