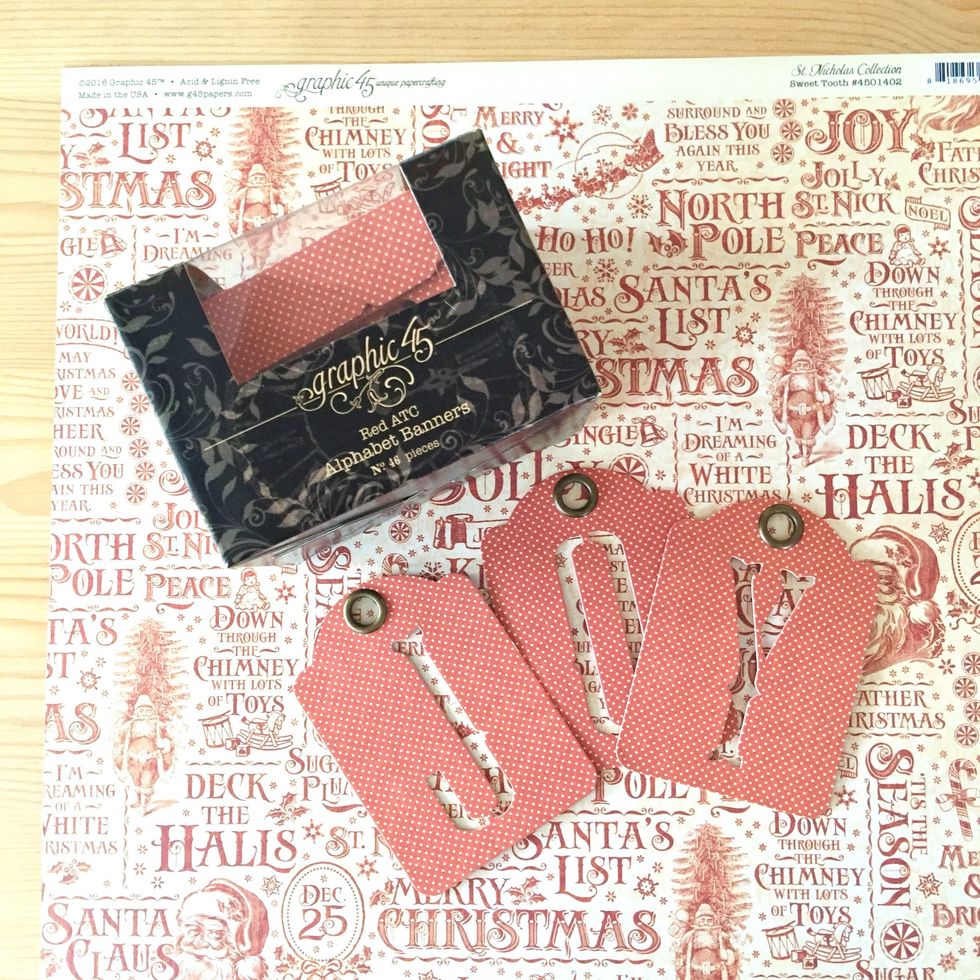 Love these beautiful Tags by Graphic 45 Alphabet Banners and St Nicholas collection that I used to create my Christmas Card.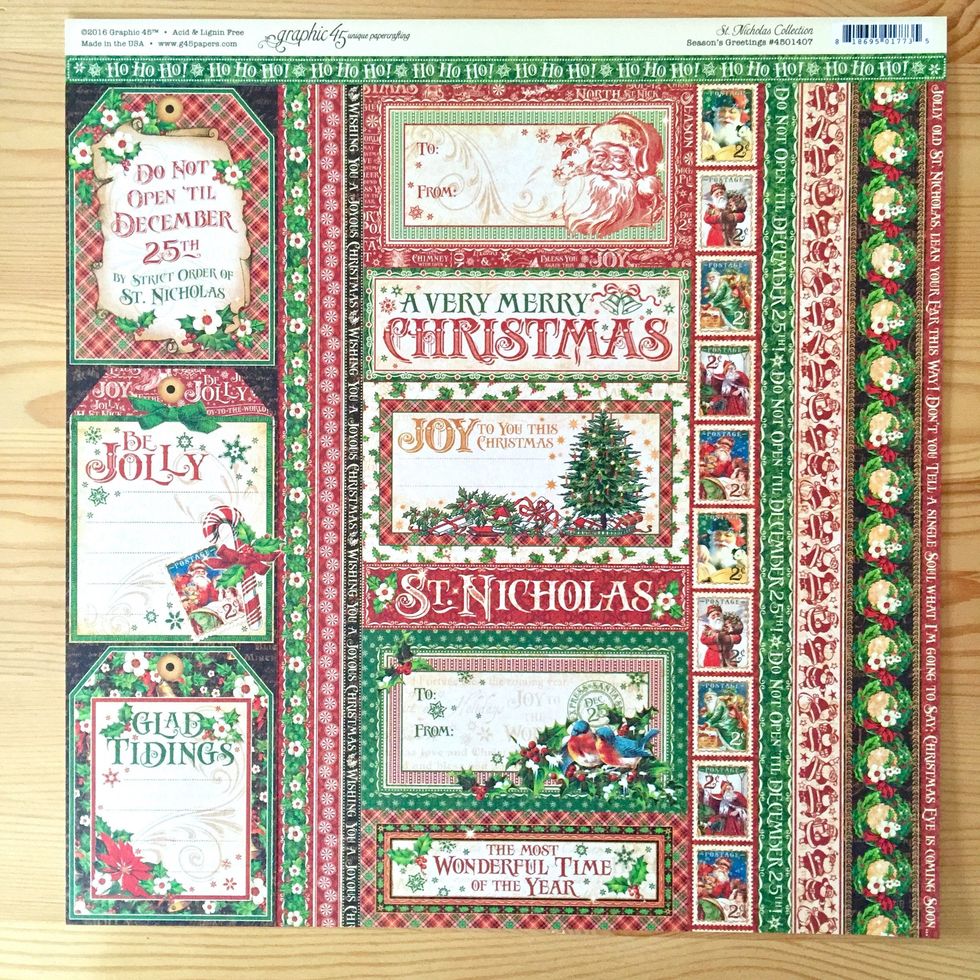 Cut tag designs from this sheet.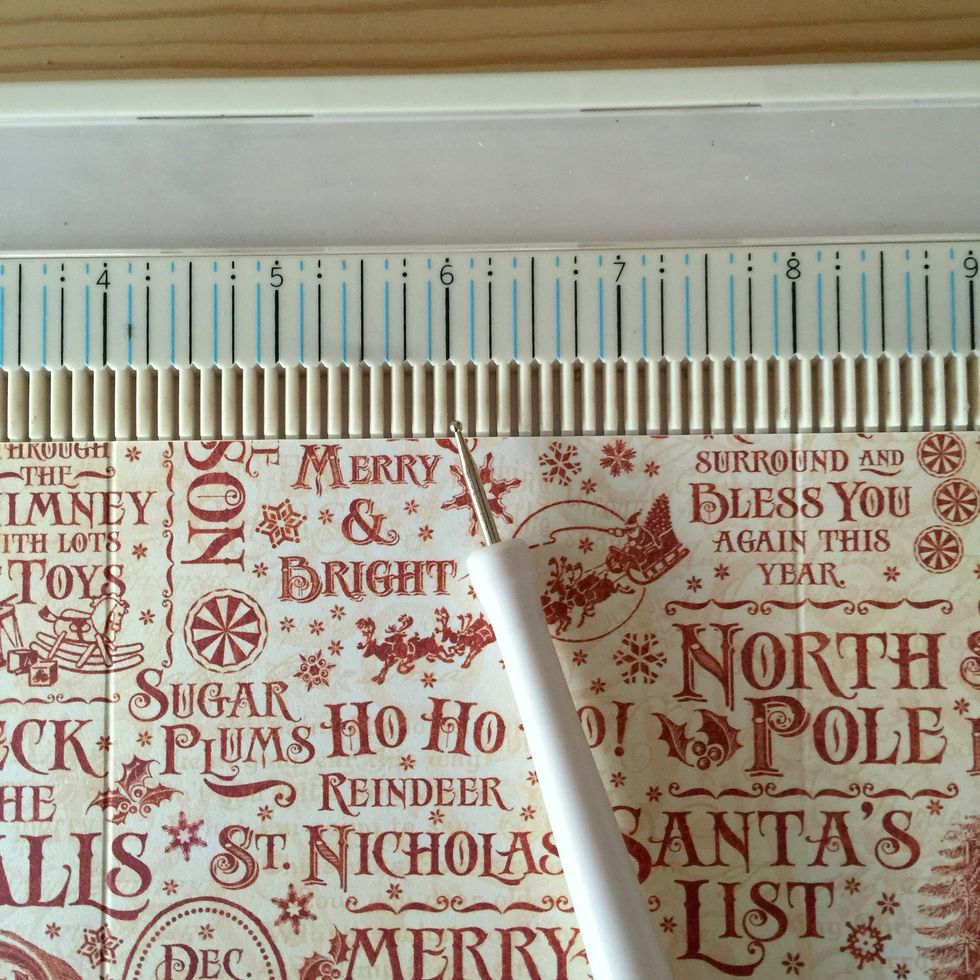 Turn the sheet and score at 4" and at 8"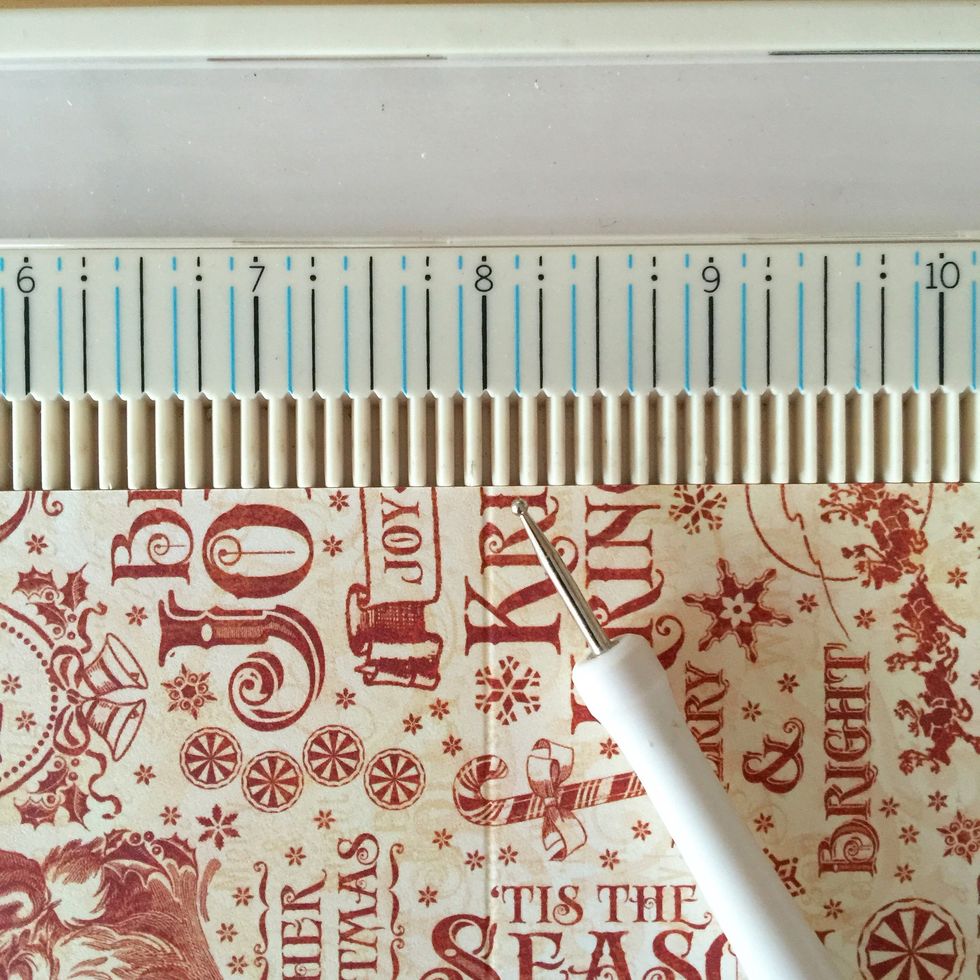 Turn sheet and score at 4" and 8 1/2"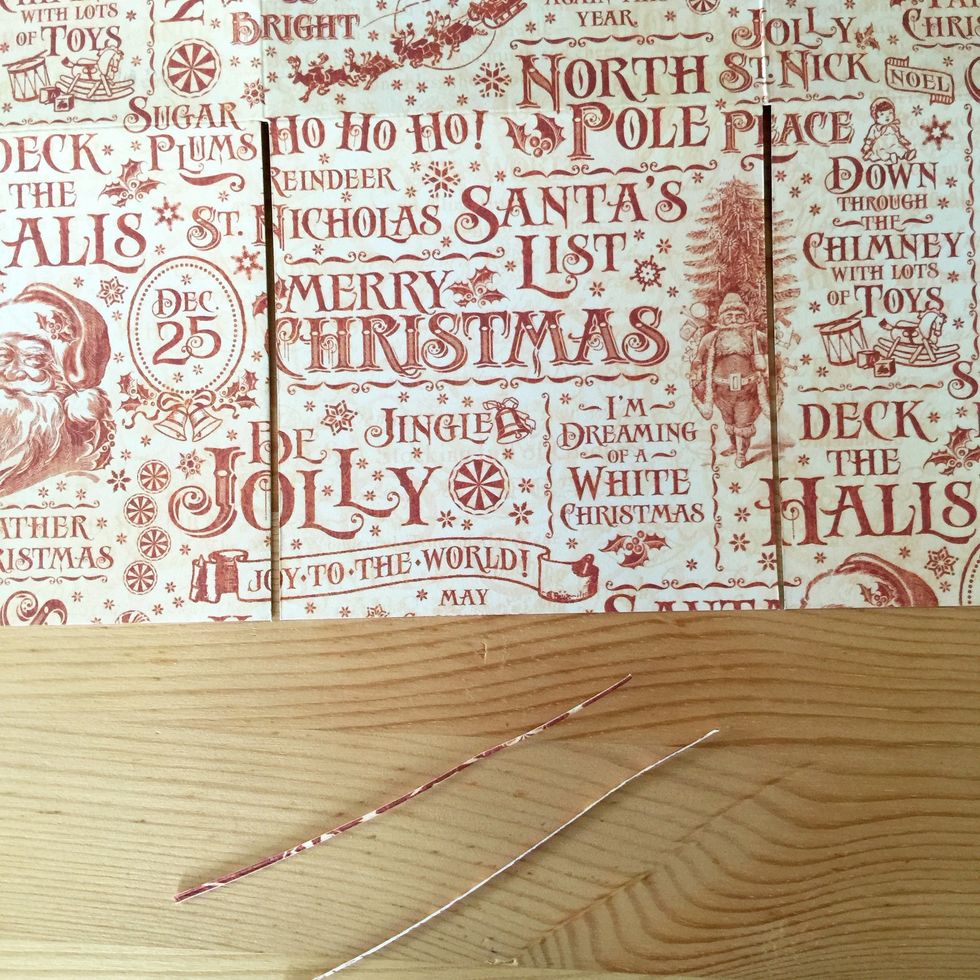 Cut by the score lines on lower side.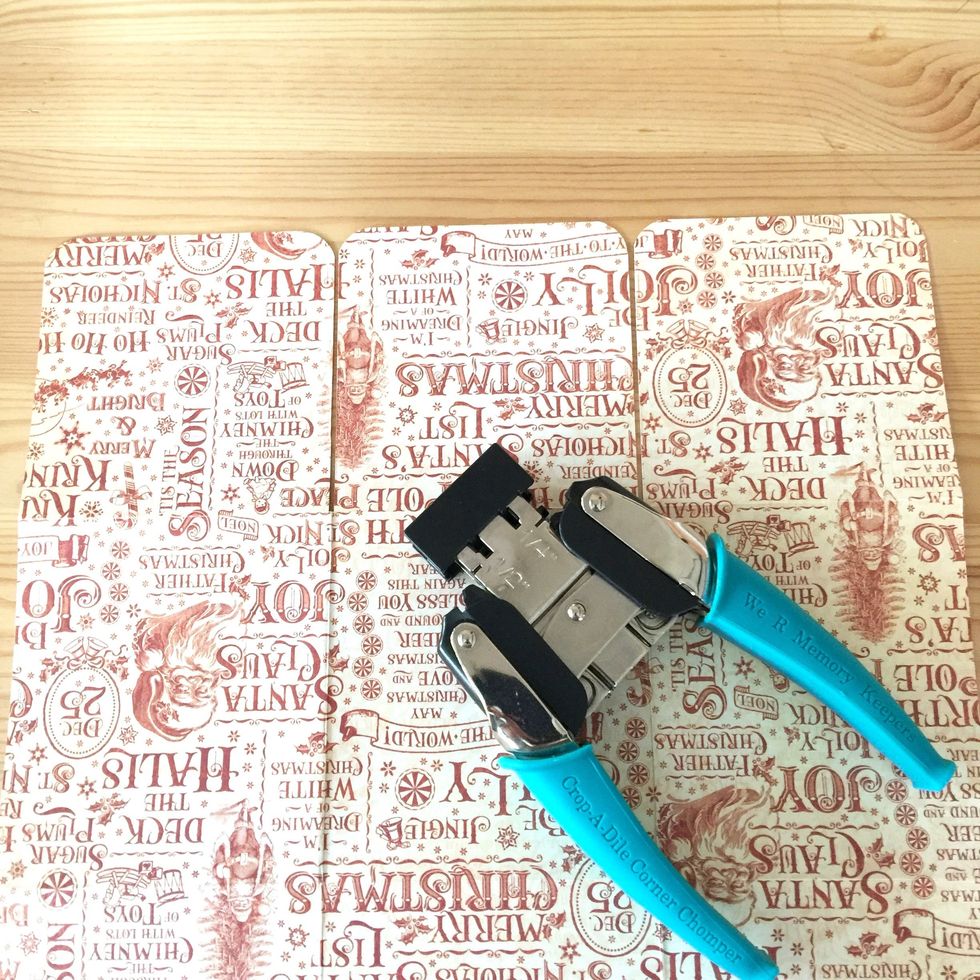 Round corners.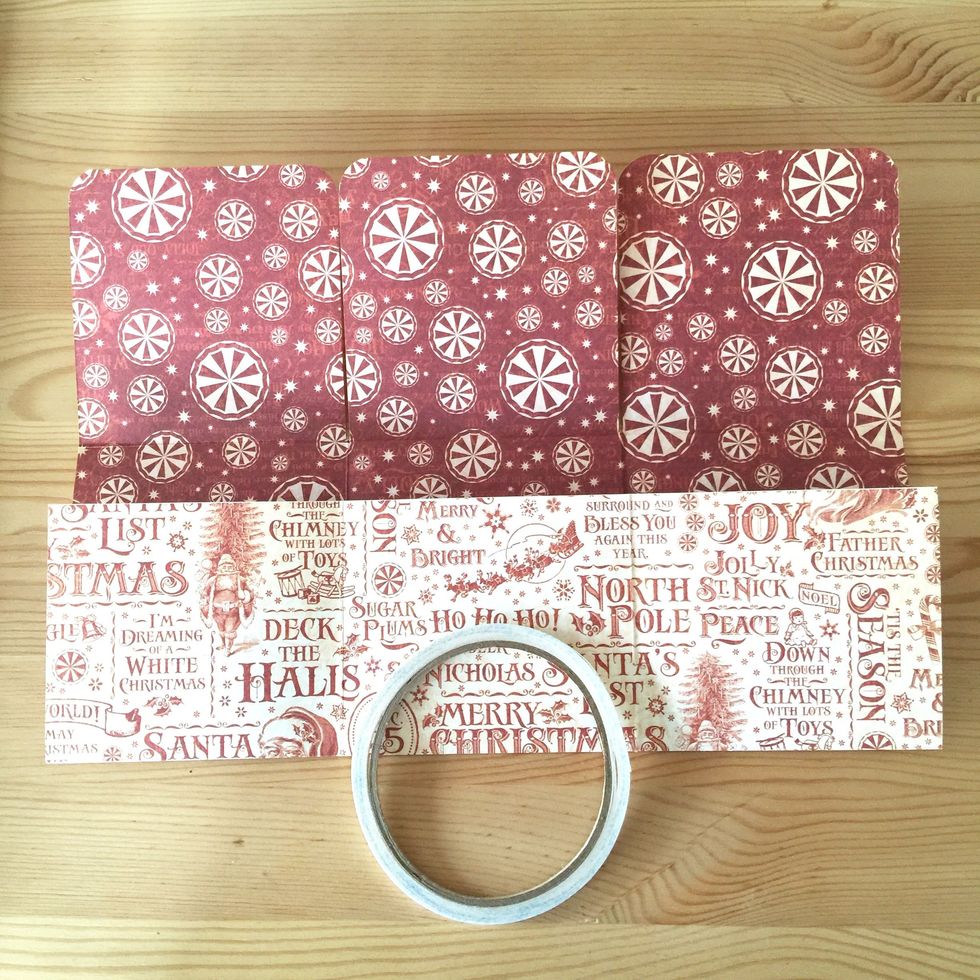 Fold
Apply double-sided tape as shown to create three pockets.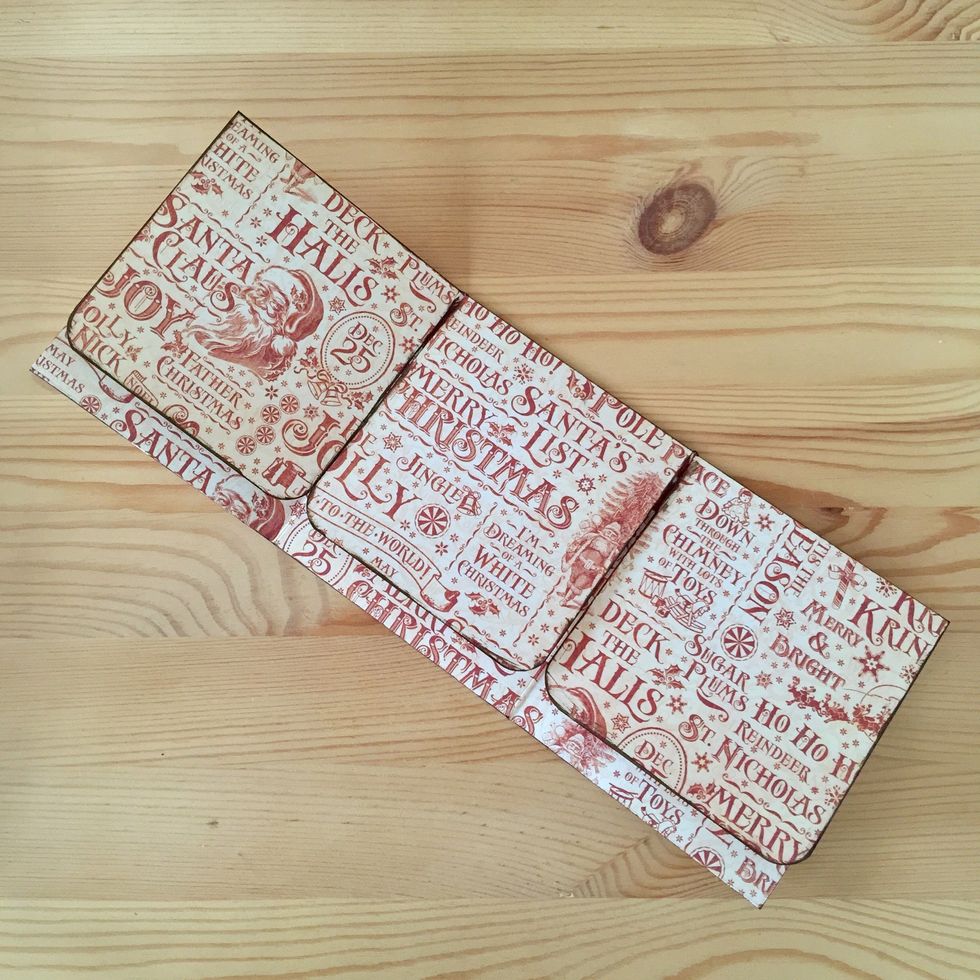 Ink edges.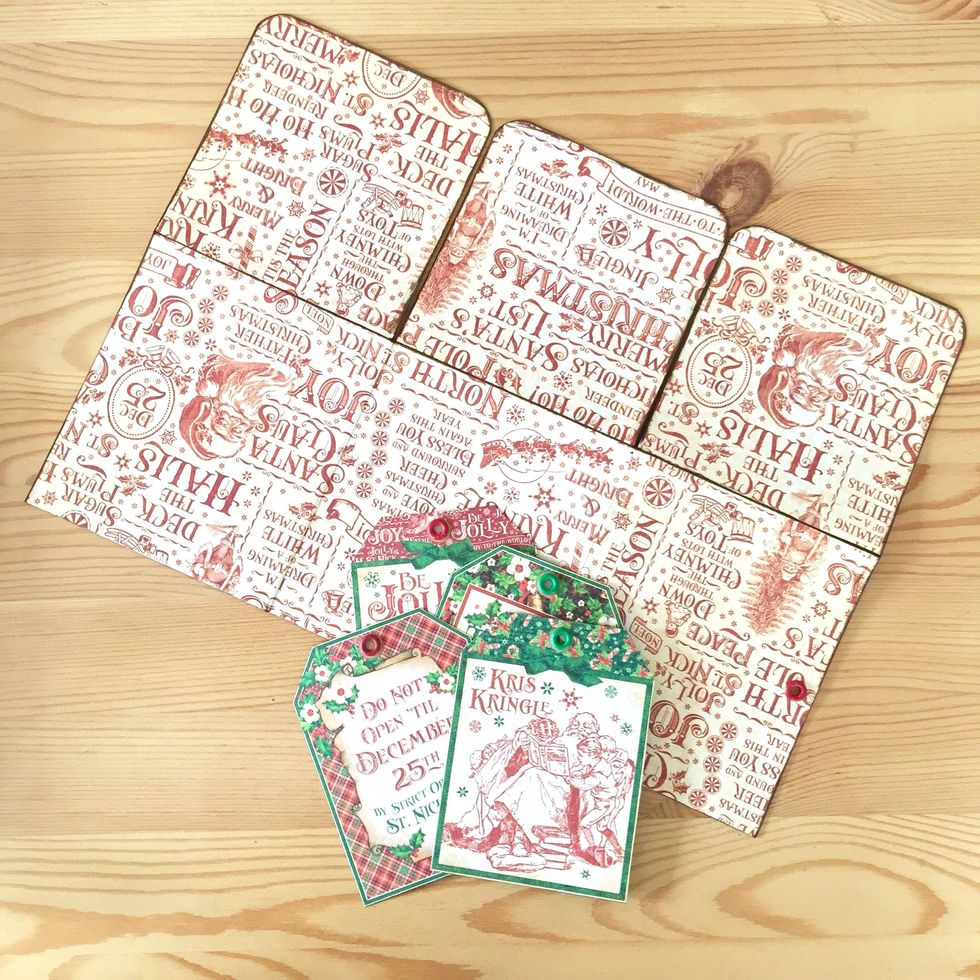 Put eyelets on the tags.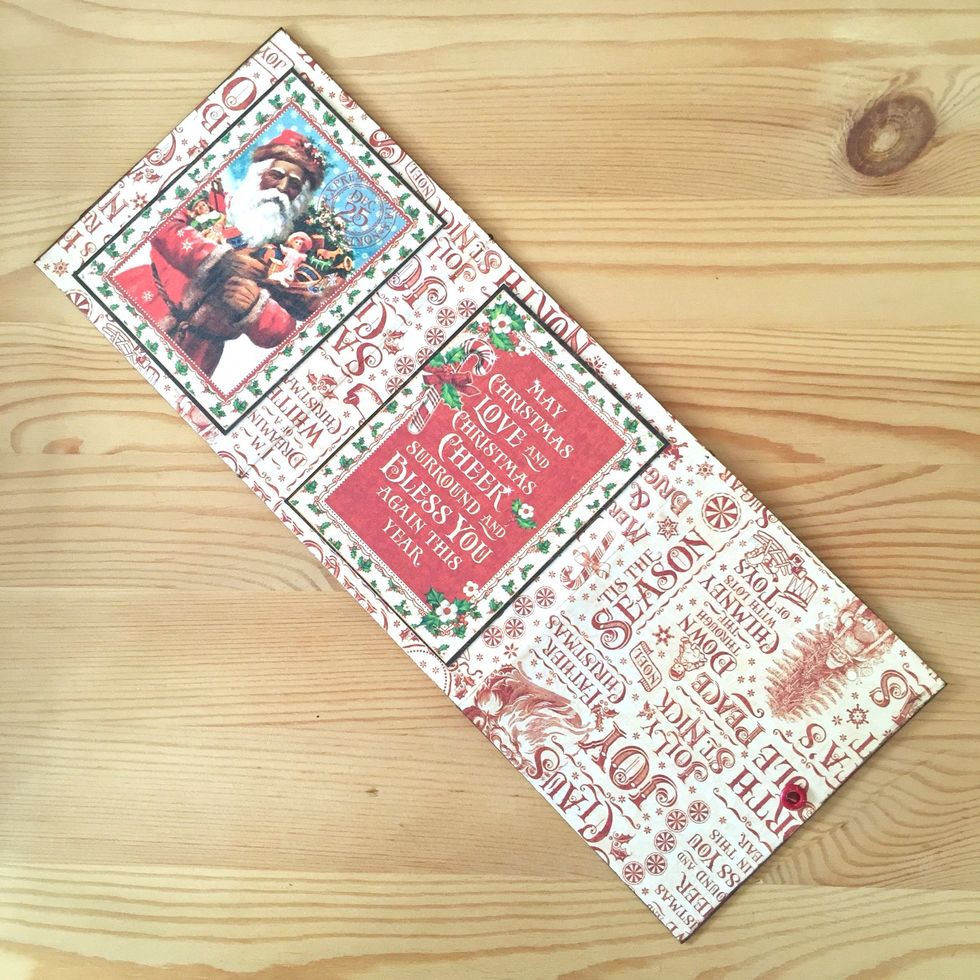 Add theses designs on the back of the card.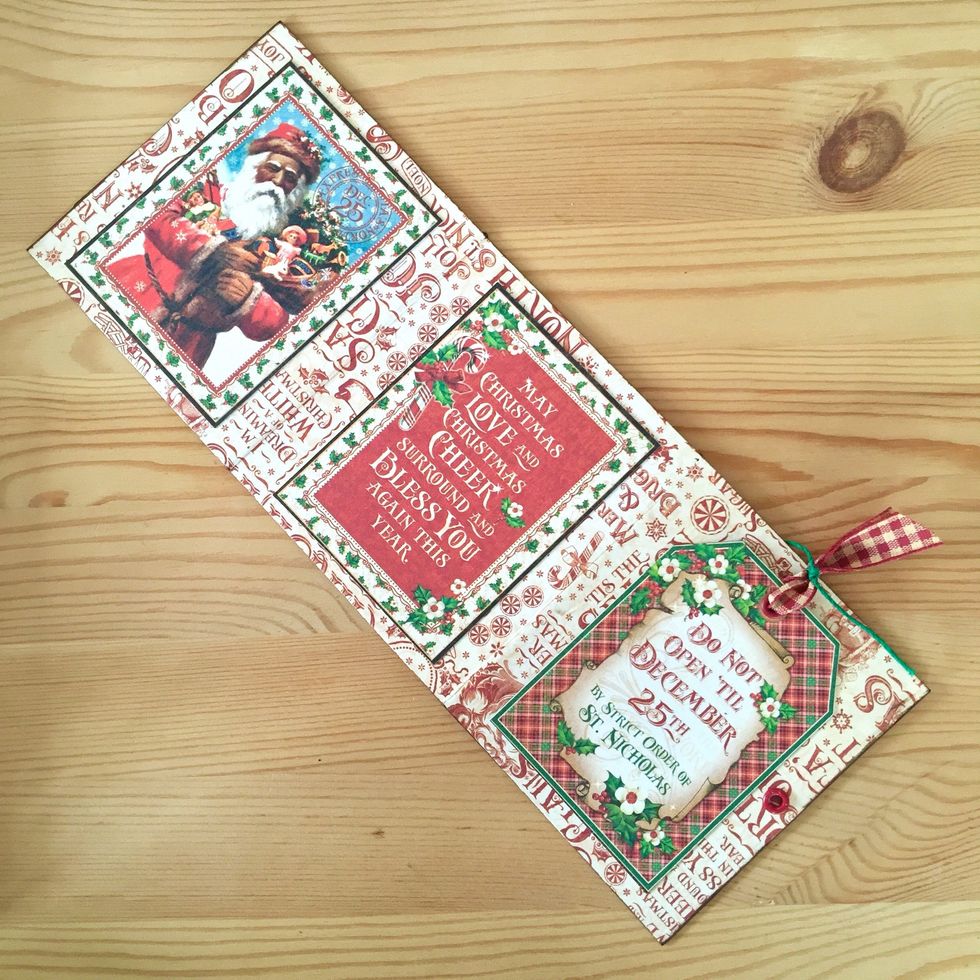 Add another tag on the cover.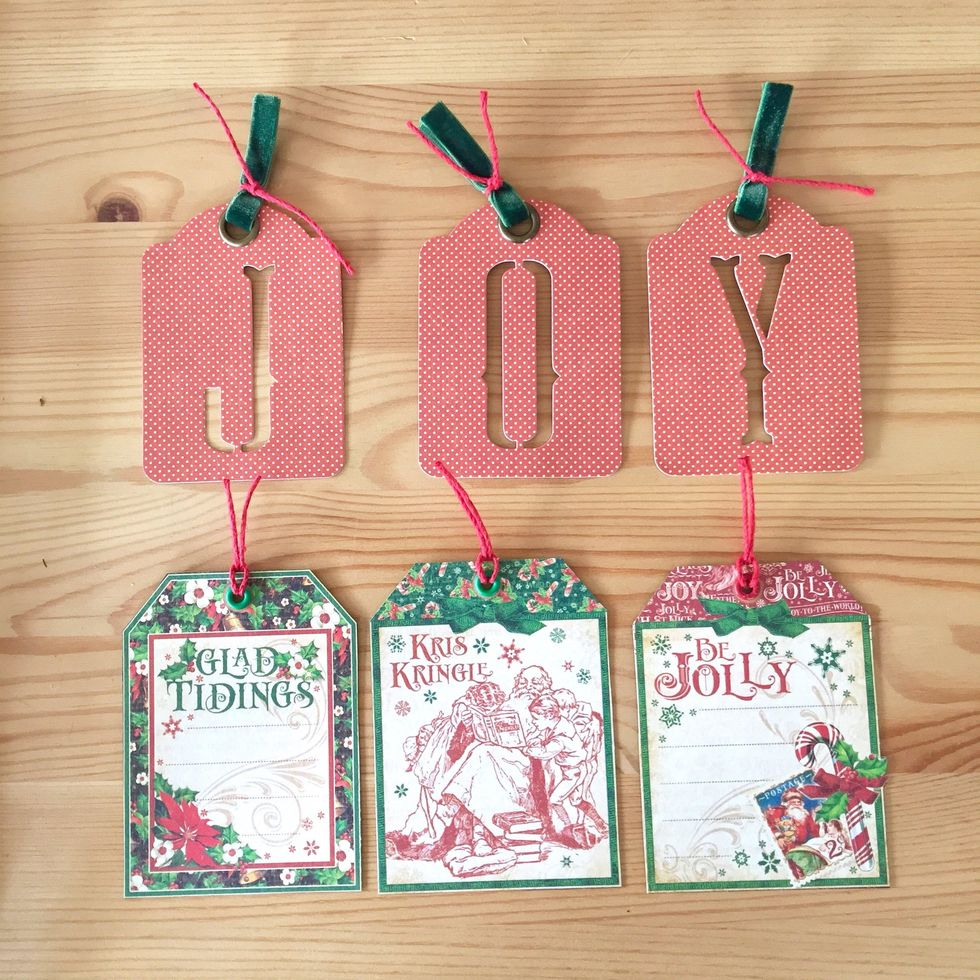 Use some ribbon and cord for tags.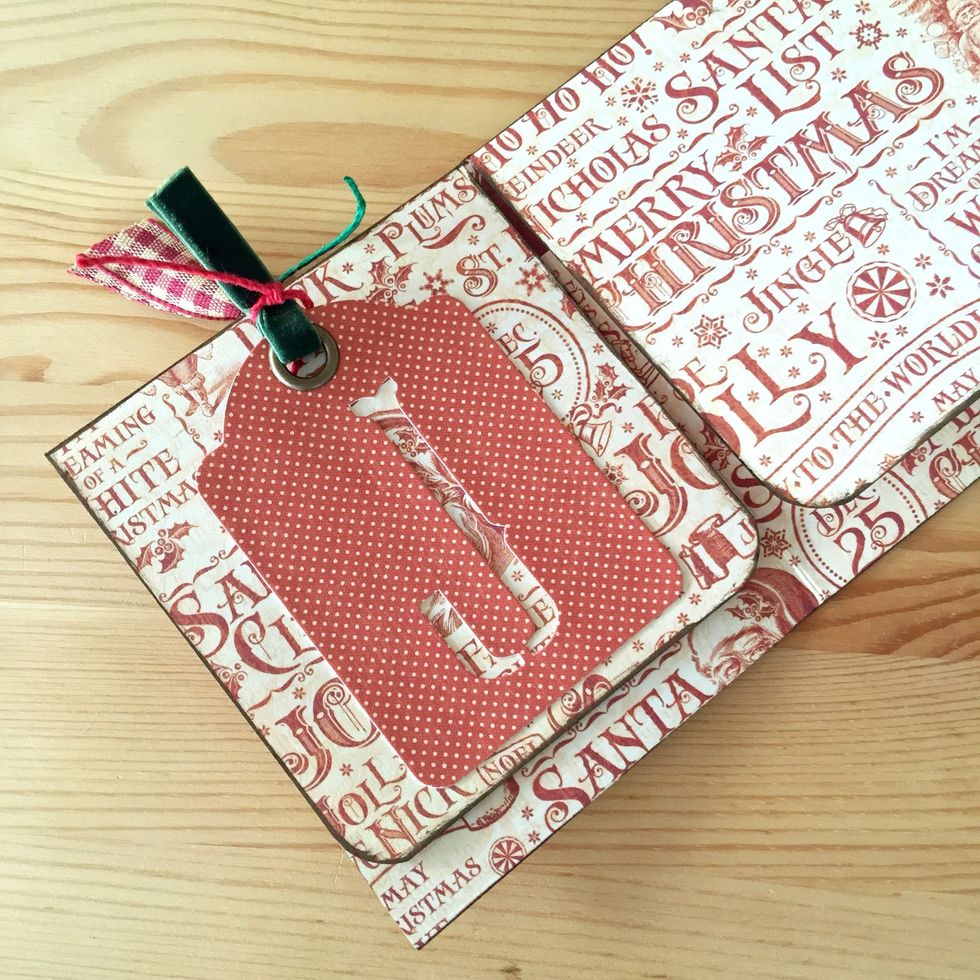 Adhere tags on each flap.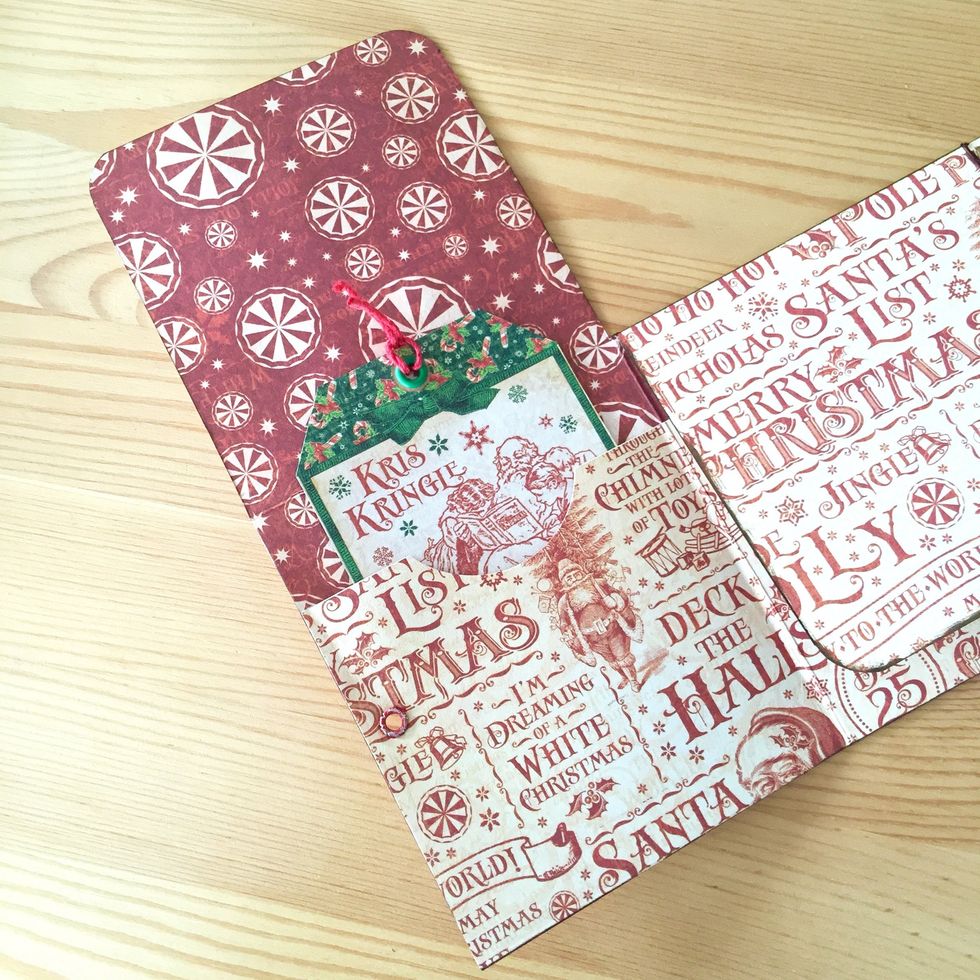 And put a tag in each pocket.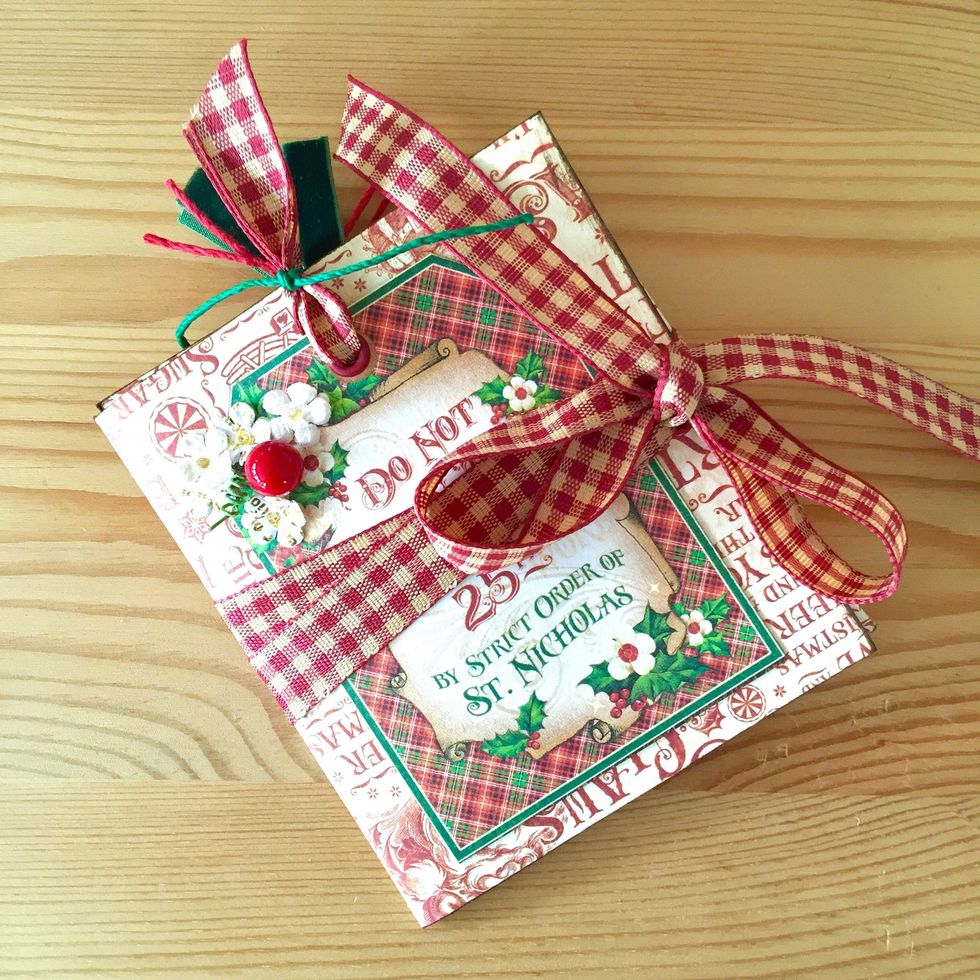 Tie with a ribbon.
1.0 #4501265 Alphabet Banners – Red ATC
1.0 #4501402 St Nicholas Sweet Tooth
1.0 #4501401 St Nicholas Jolly
1.0 #4501407 St Nicholas Season's Greetings
1.0 some ribbon
Marina Blaukitchen
Scrapbooking lover. \nGraphic 45 Design Team Member 2016-2017\nGraphic 45 Brand Ambassador 2017-2018
style="margin-bottom:60px;">