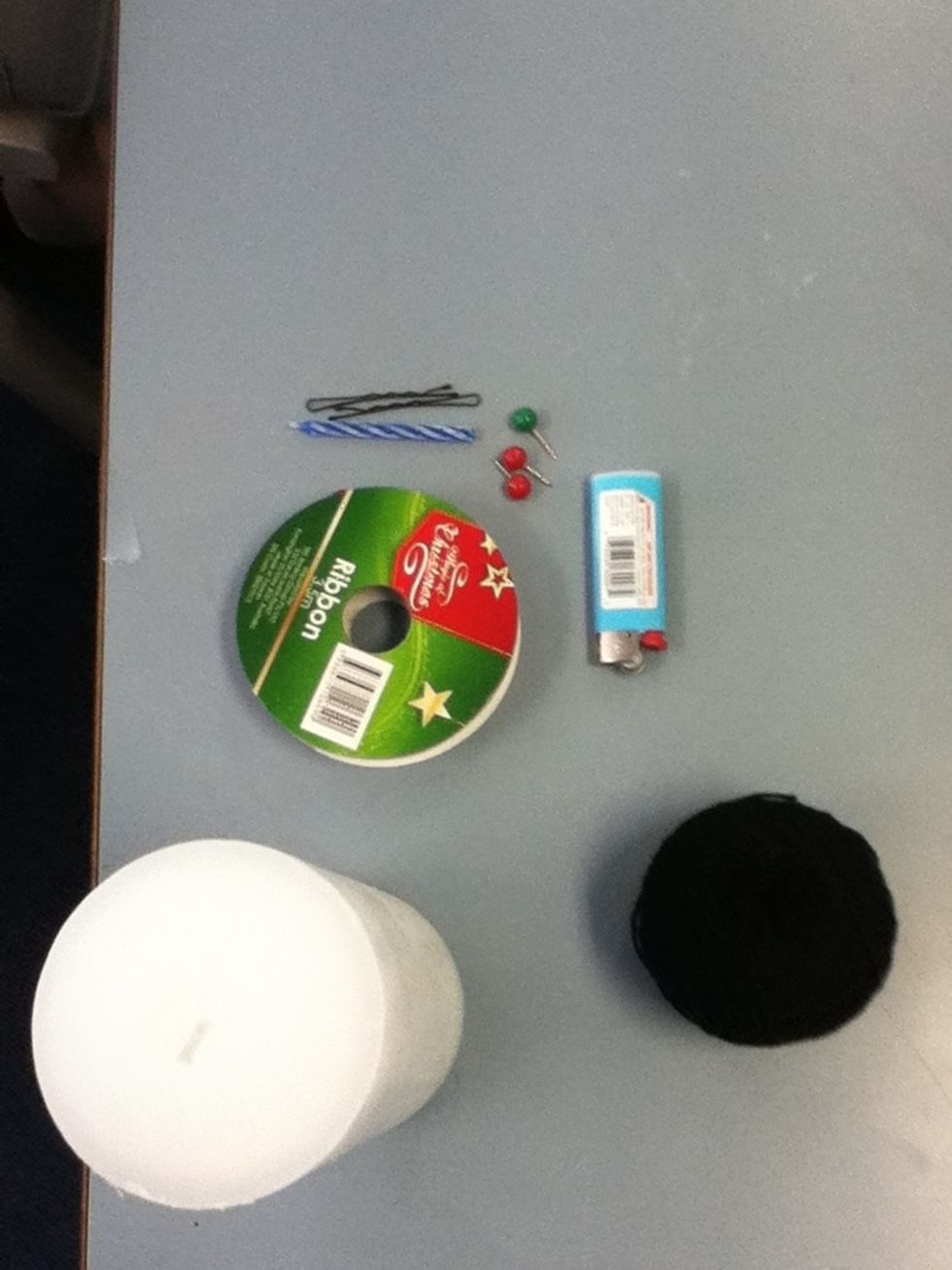 Supplys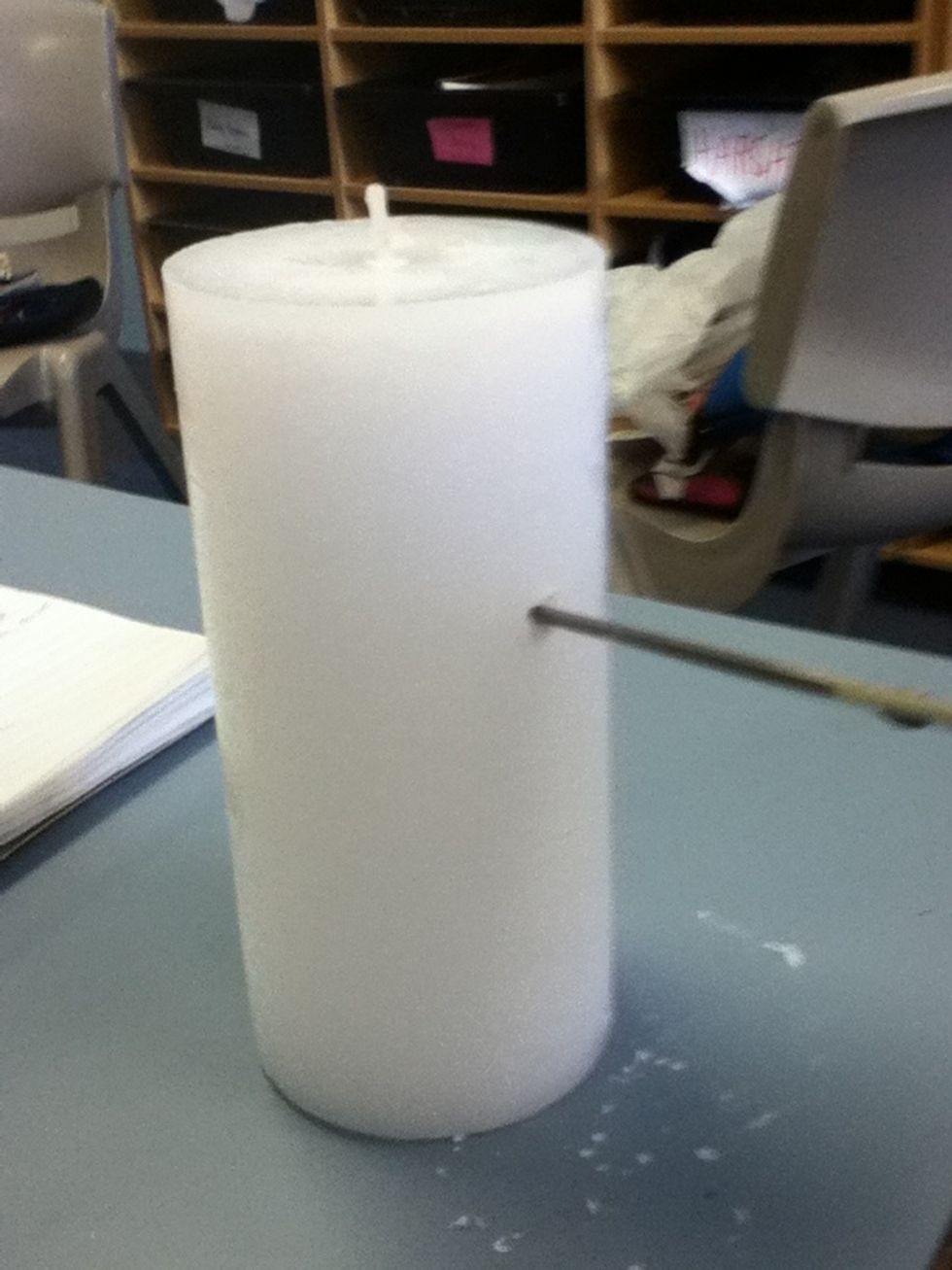 Make a hole in the candle with the scissors.
Now put the hair pins in the side of the candle for the arms.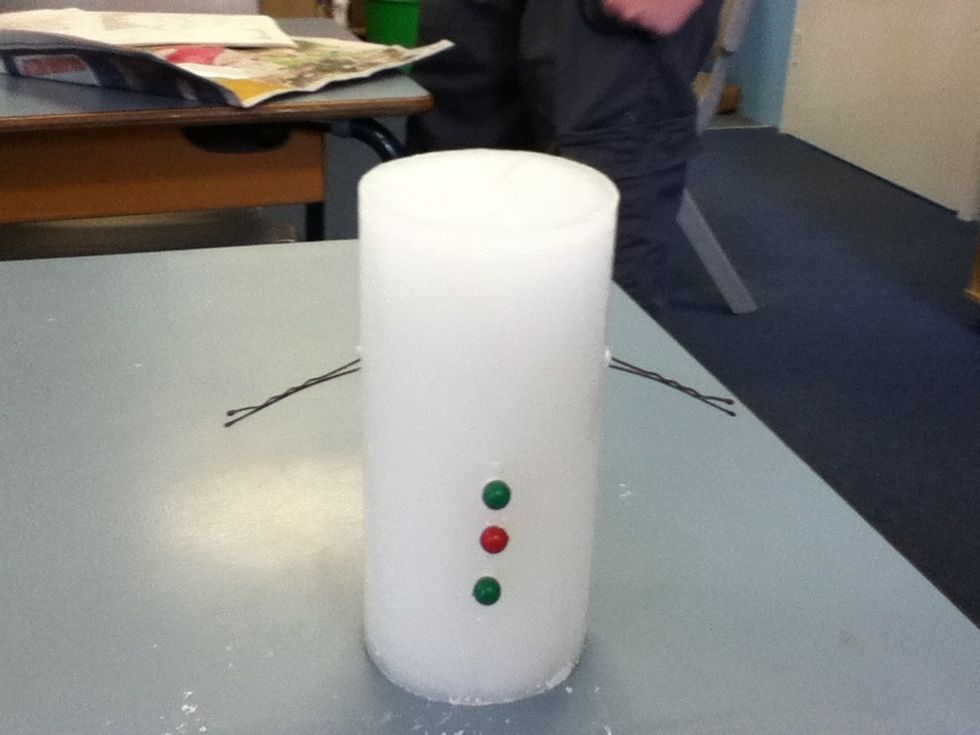 Put the coloured map pins in the candle for the buttons.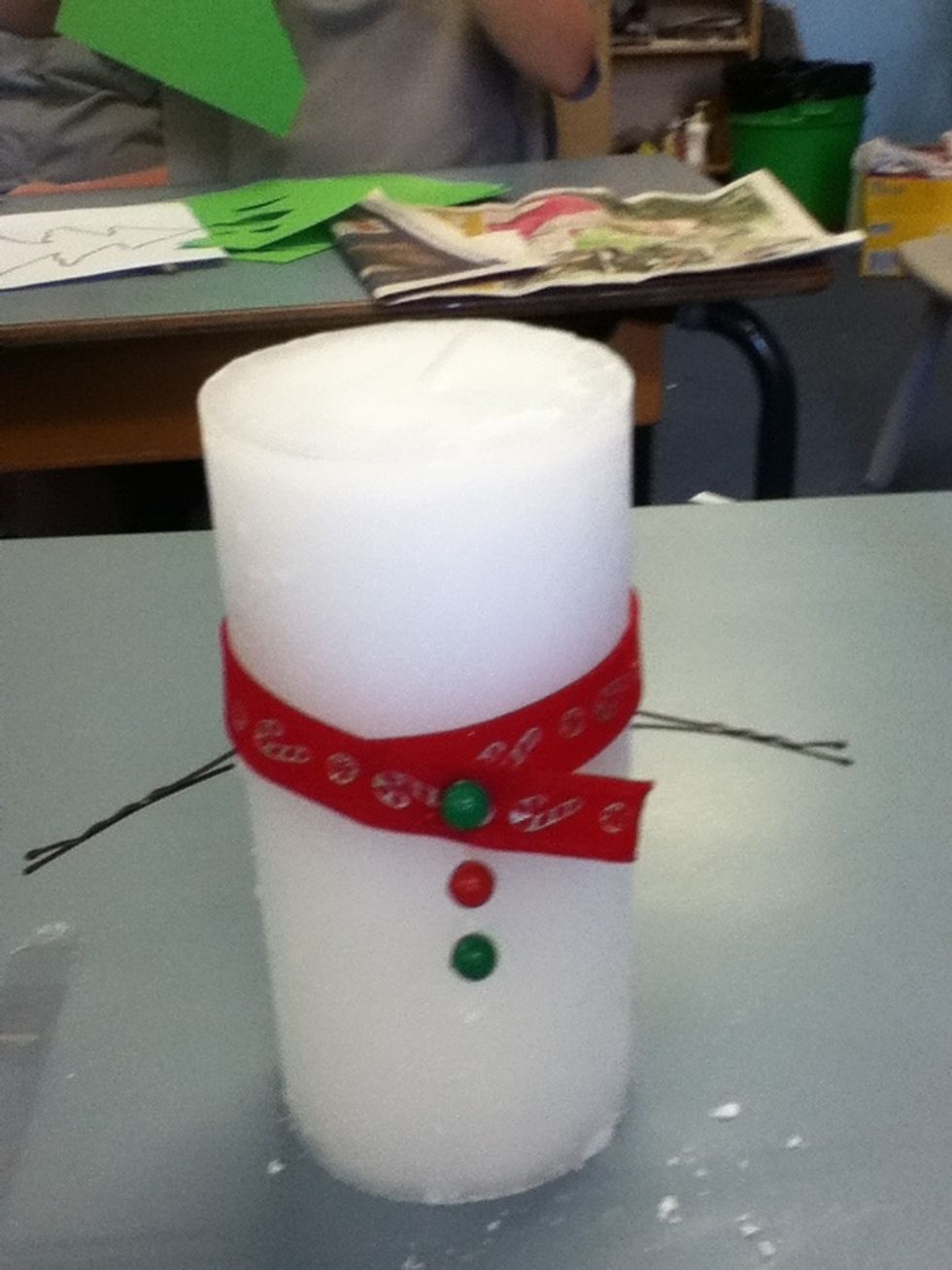 Take the top pin out and put the scarf on then put the pin back on.
Then put the string on as the mouth.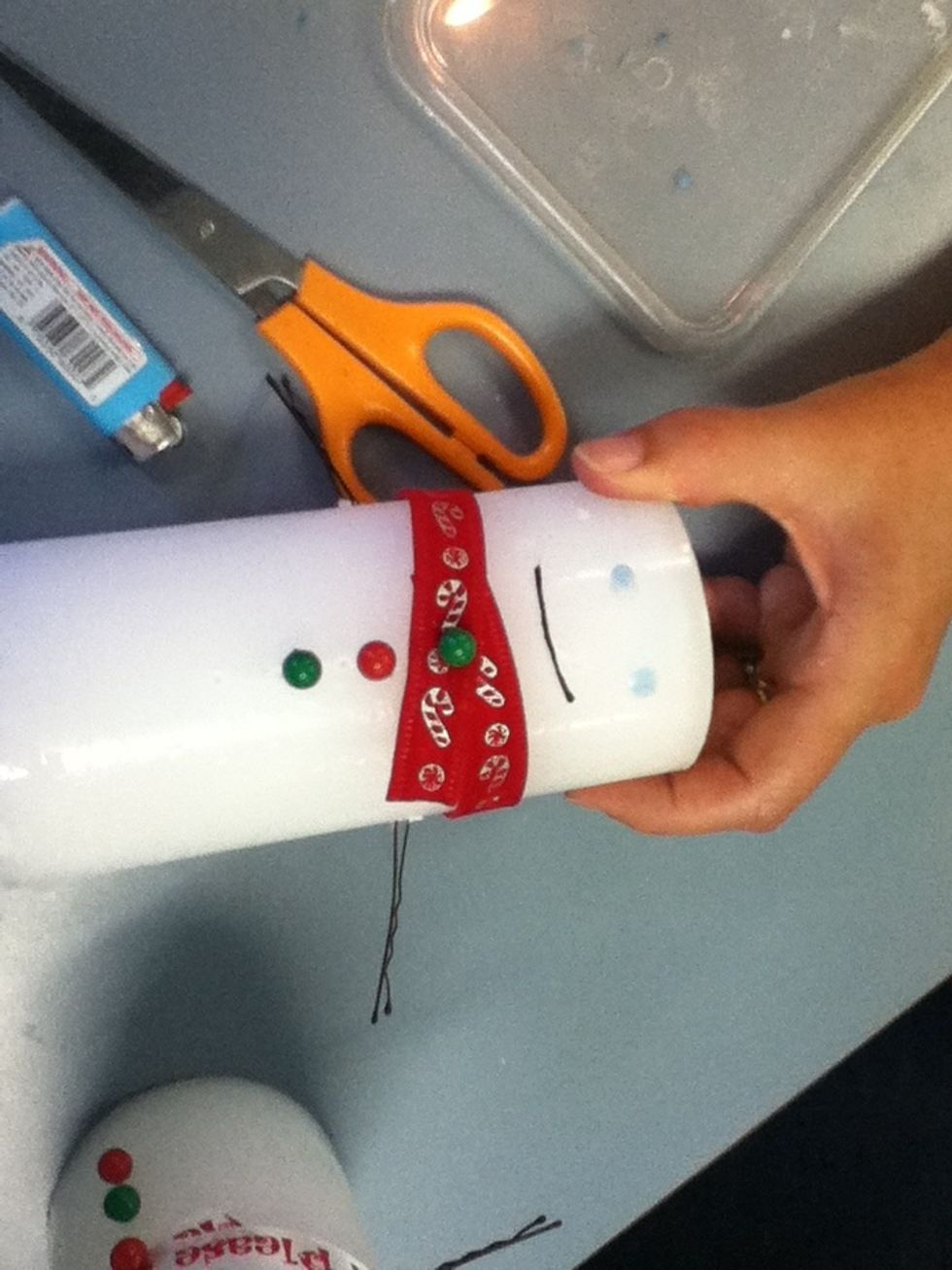 Get the candle and make it drip on the candle as eyes.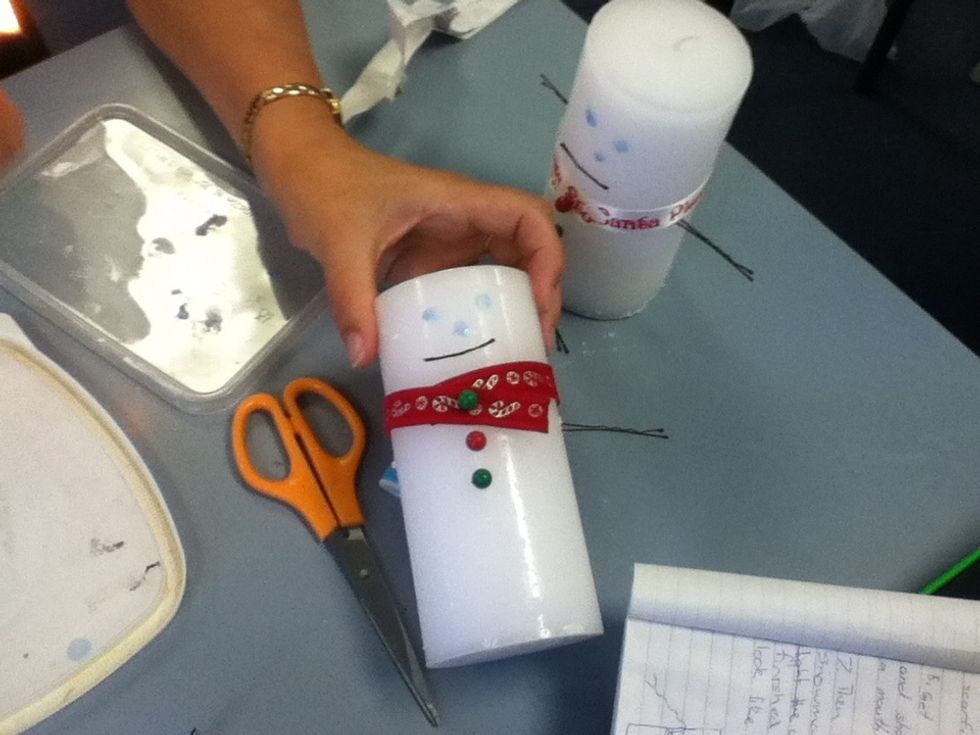 Do the same for the nose.
Now light the top of the candle and your finished.
3.0 coloured map pins
6.0cm Christmas ribbon
1.0 birthday candle
2.0 hair pins
1.0 Candle
1.0 Lighter
1.0 Scissors
3.0cm Black string
1.0 Glue stick