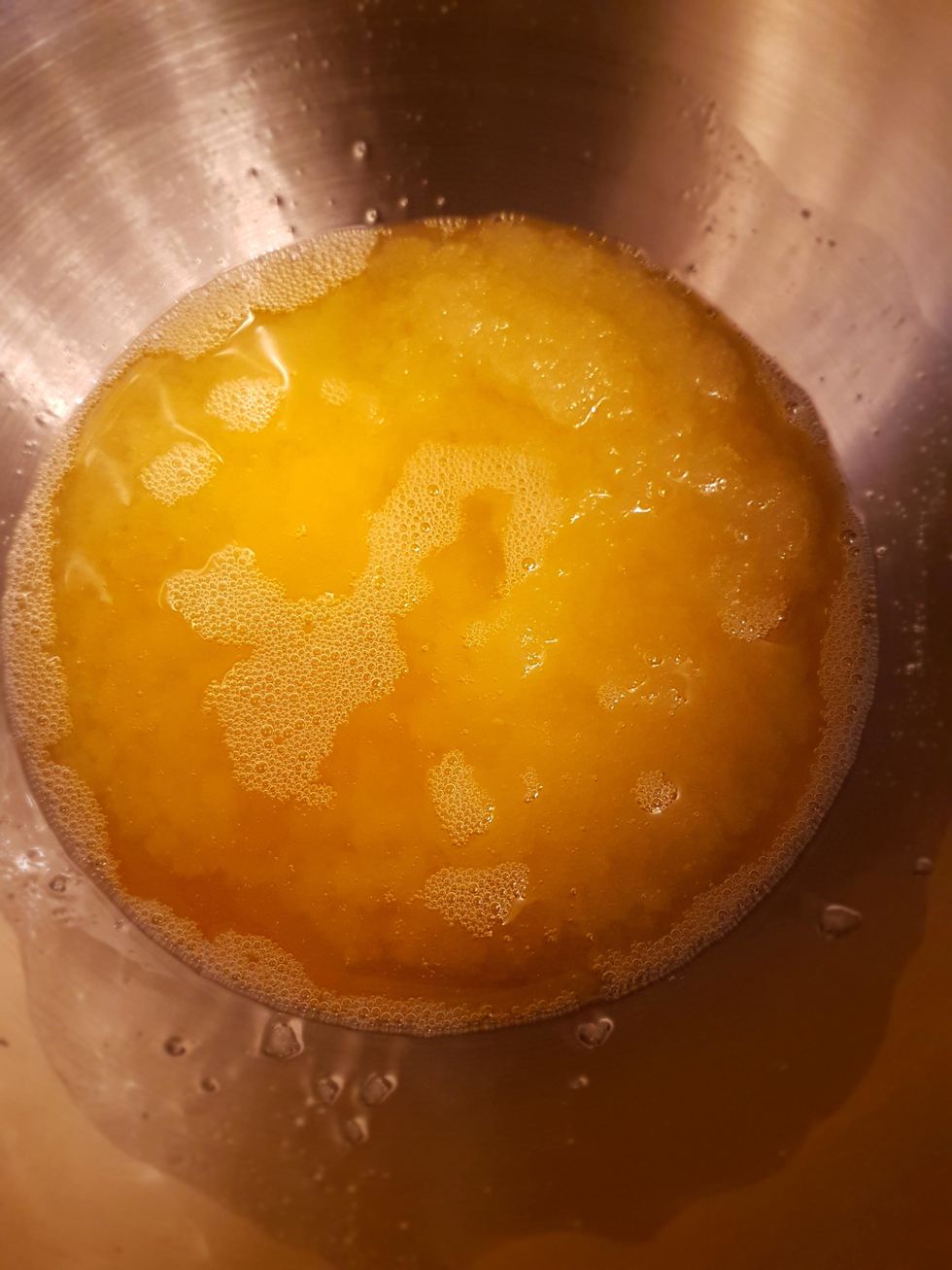 Cream together the Butter, Oil and Sugar.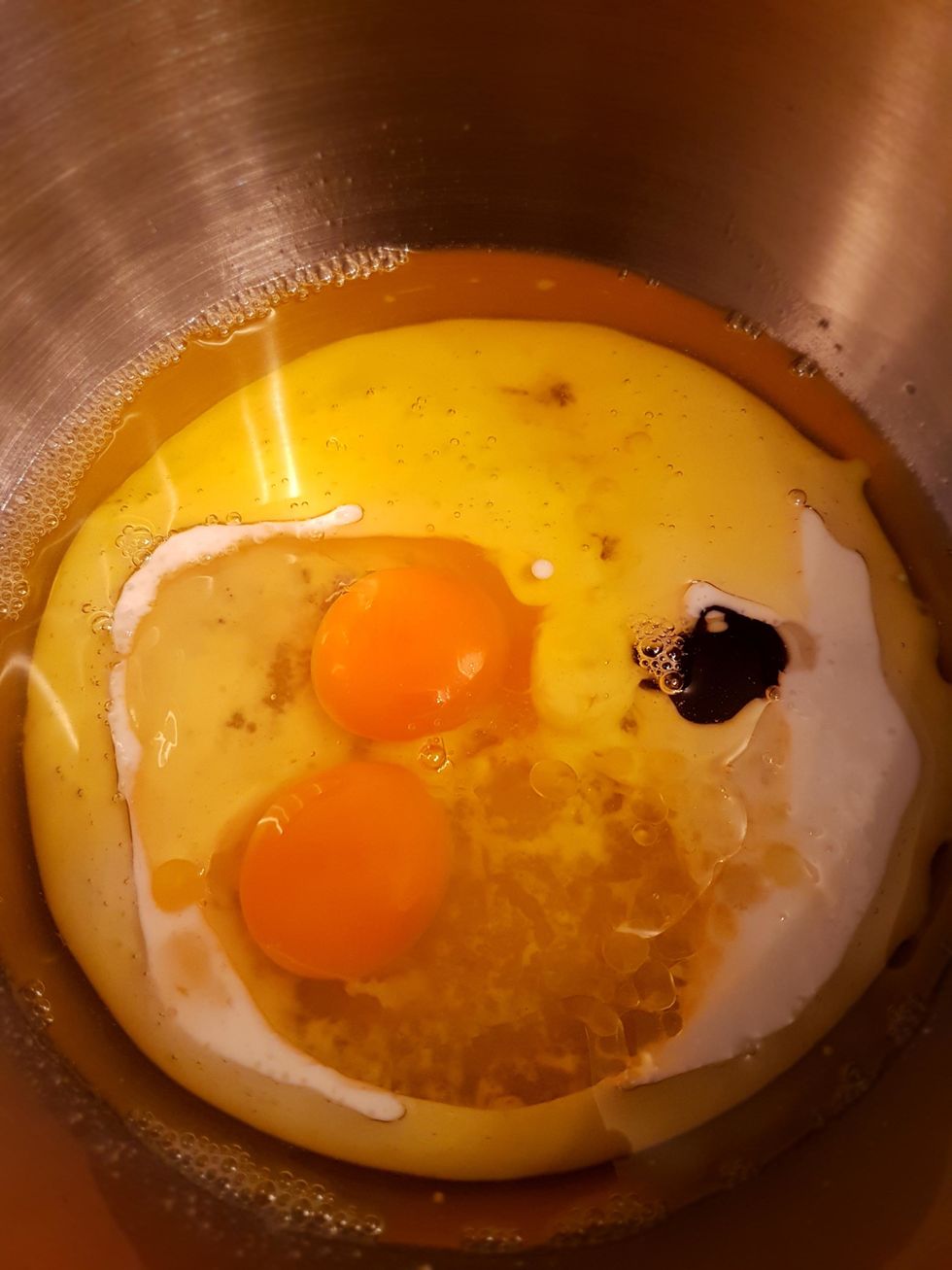 Add Eggs, Vanilla, and Buttermilk. Mix well.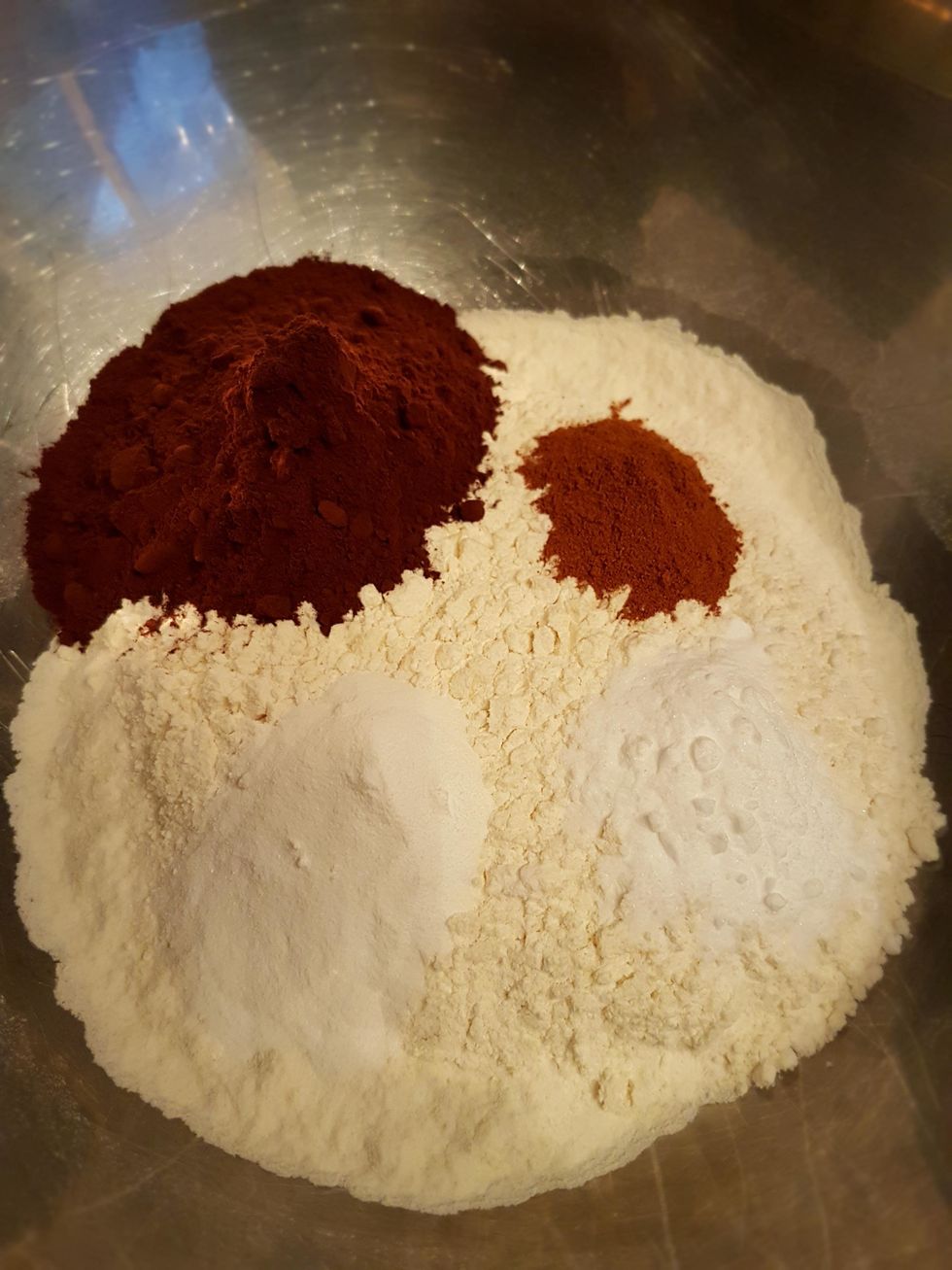 Sift together dry ingredients (Flour, Baking Powder, Baking Soda, Cocoa and Cinnamon).
Add to mixture...
and beat well.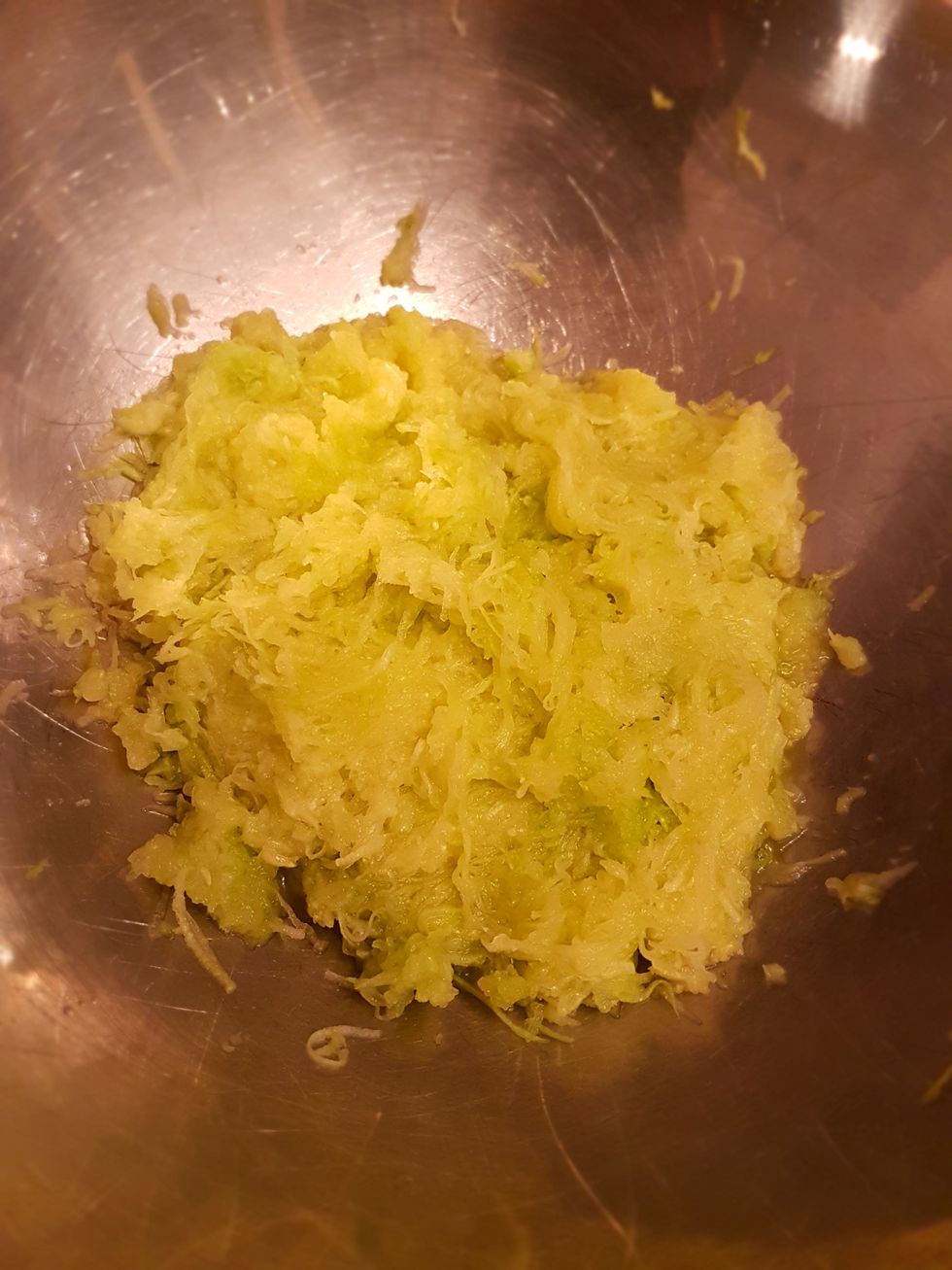 Grate peeled Zucchini.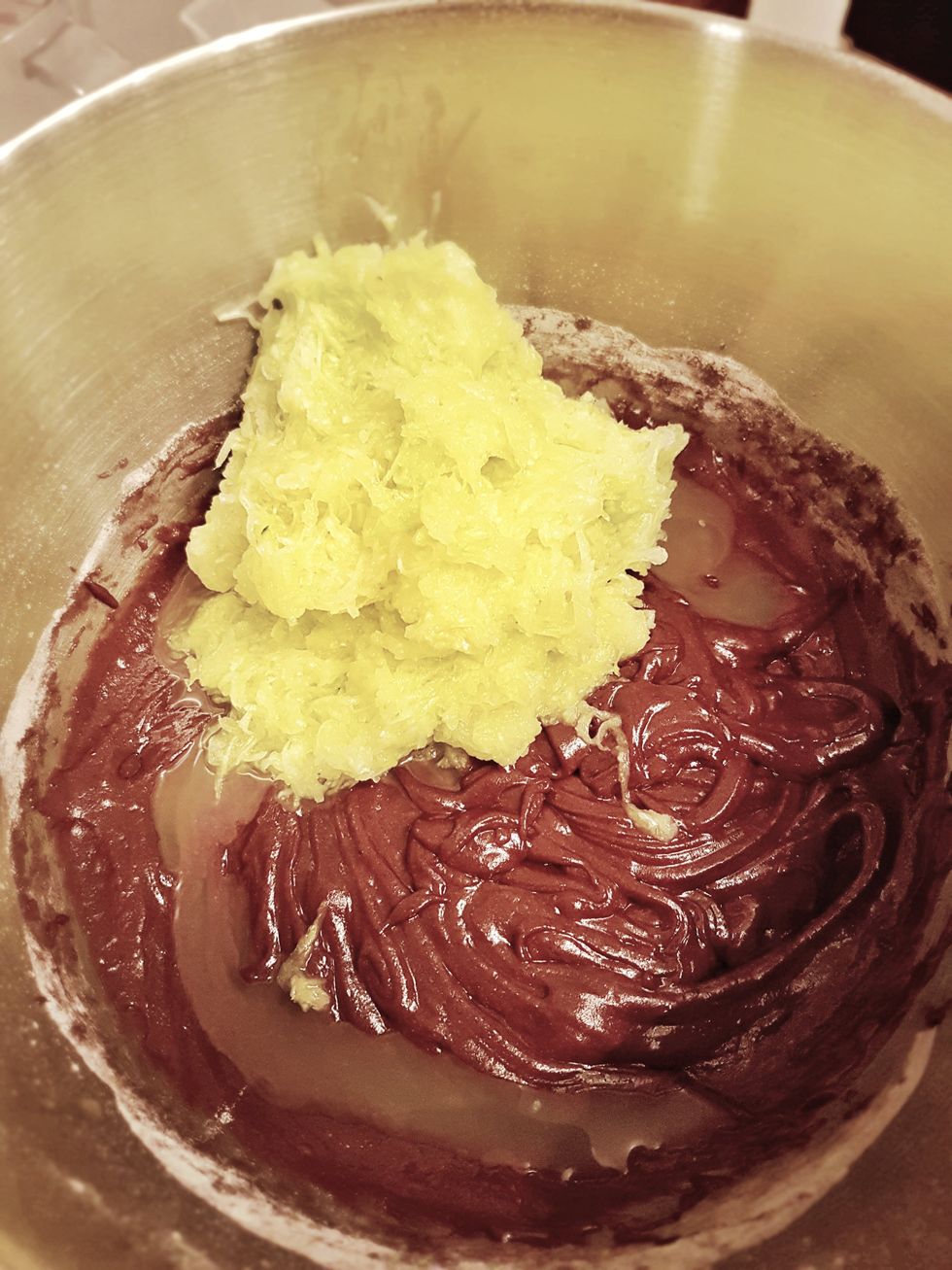 Add Zucchini and mix evenly.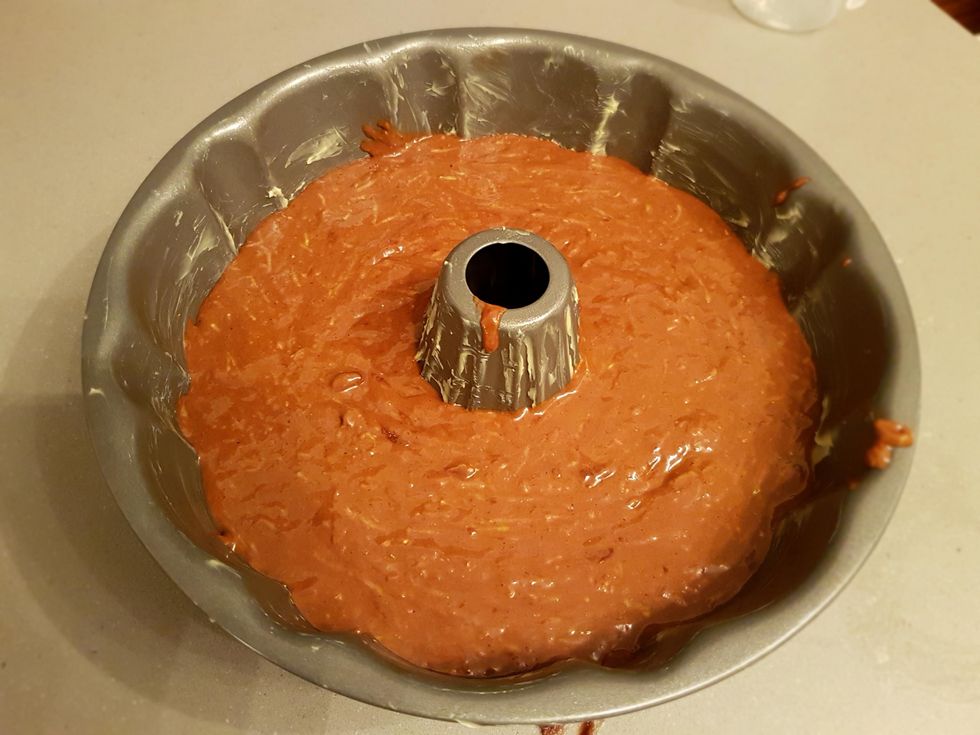 Put in a greased bunt pan. Sprinkle with chocolate chips (optional). Bake at 180C for 40 - 45 min, or until done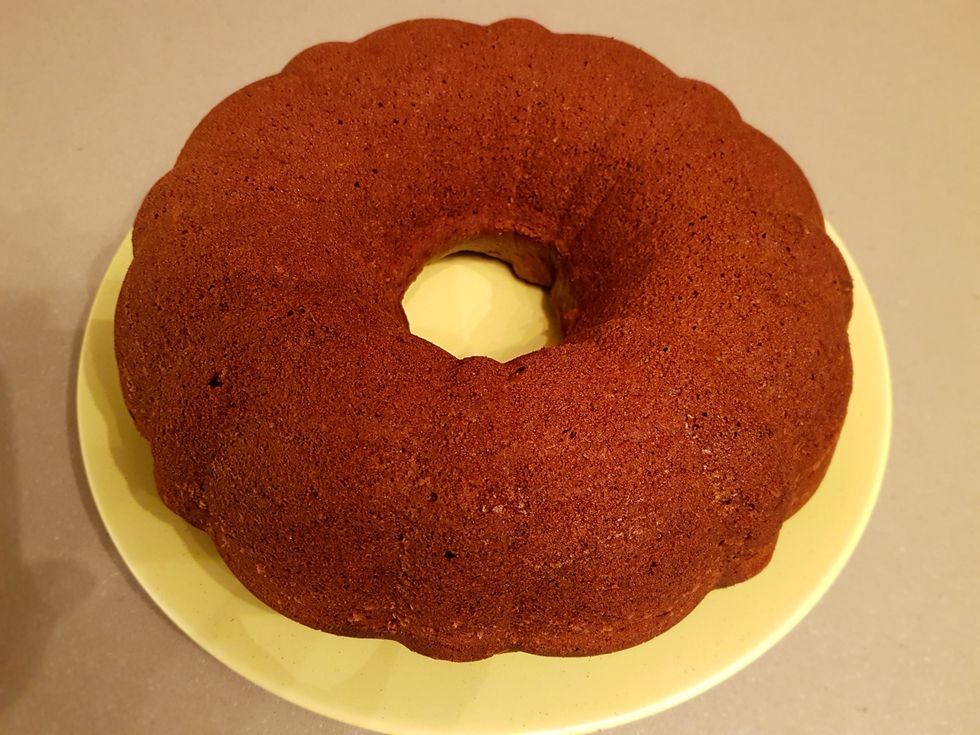 Enjoy it.
1/2c Soft Butter
1/2c Oil
1/2c Sugar
1/2c Flour
1.0tsp Baking Powder
1.0tsp Baking Soda
2.0c Peeled grated Zucchini (~2 medium zucchini)
2.0 Eggs
1.0tsp Vanilla Essence
1/2c Buttermilk
4.0Tbsp Cocoa Powder
1/2tsp Cinnamon
1/2c Chocolate chips (optional)