Step one- Get your materials. You need to include small ice cubes, chocolate ice cream, bottle of milk, measuring cup, blender, sprinkles, a straw, sugar, whipped cream, a strawberry, a cup and spoon.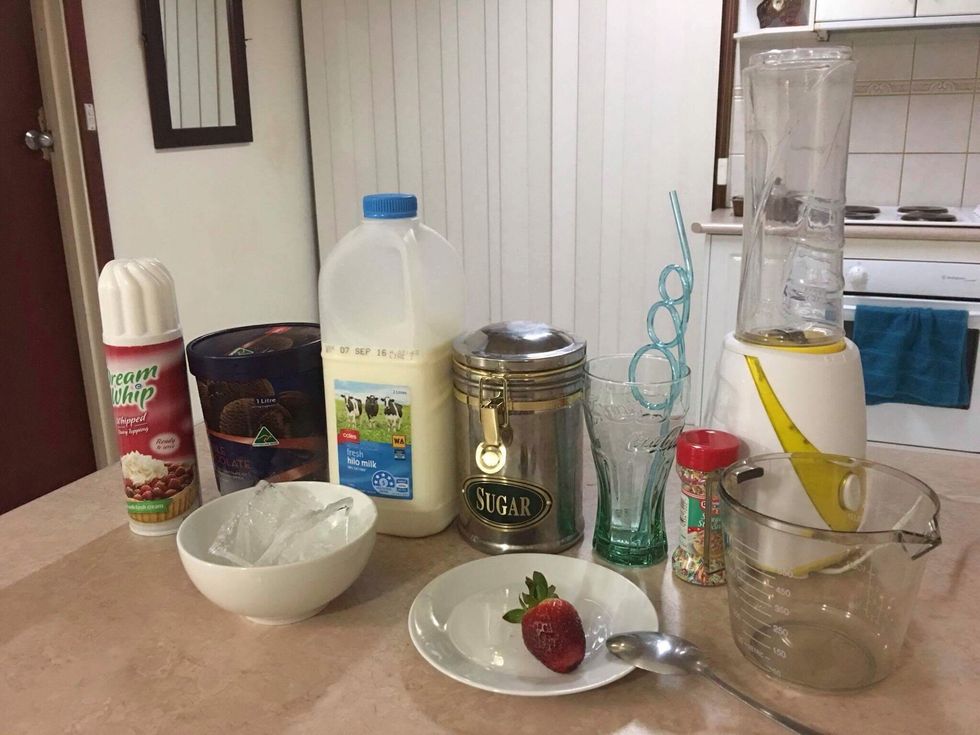 Step two: Get your blender and plug it in. Put in at least 3 ice cubes in it.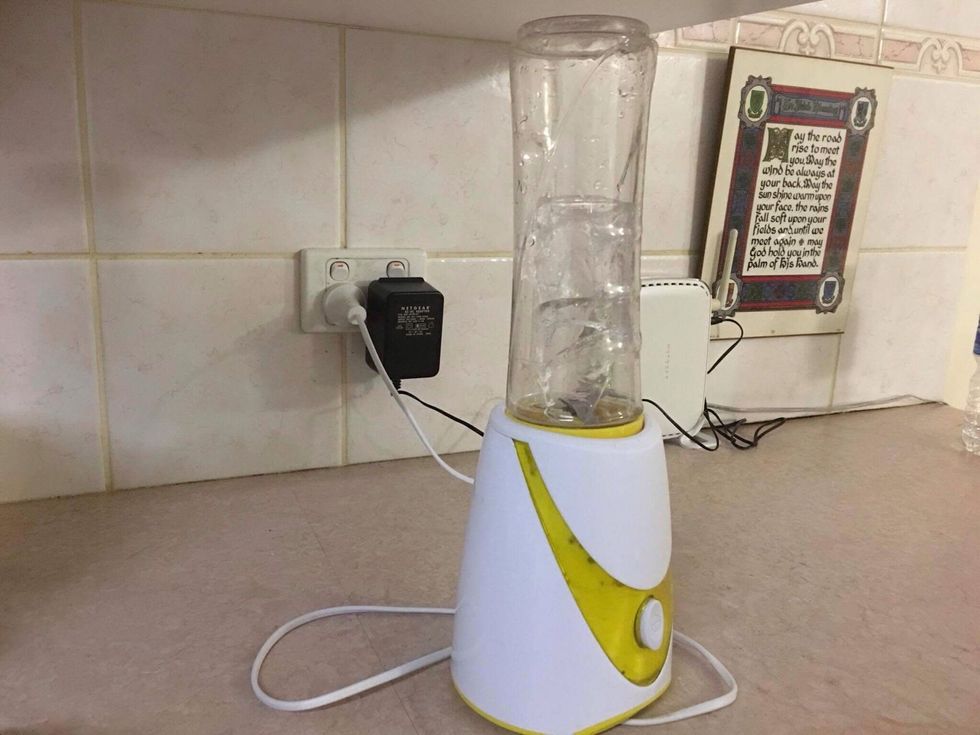 Step three: Get your measuring cup, use it to measure 450ML of milk inside the cup. Then pour the milk in the blender.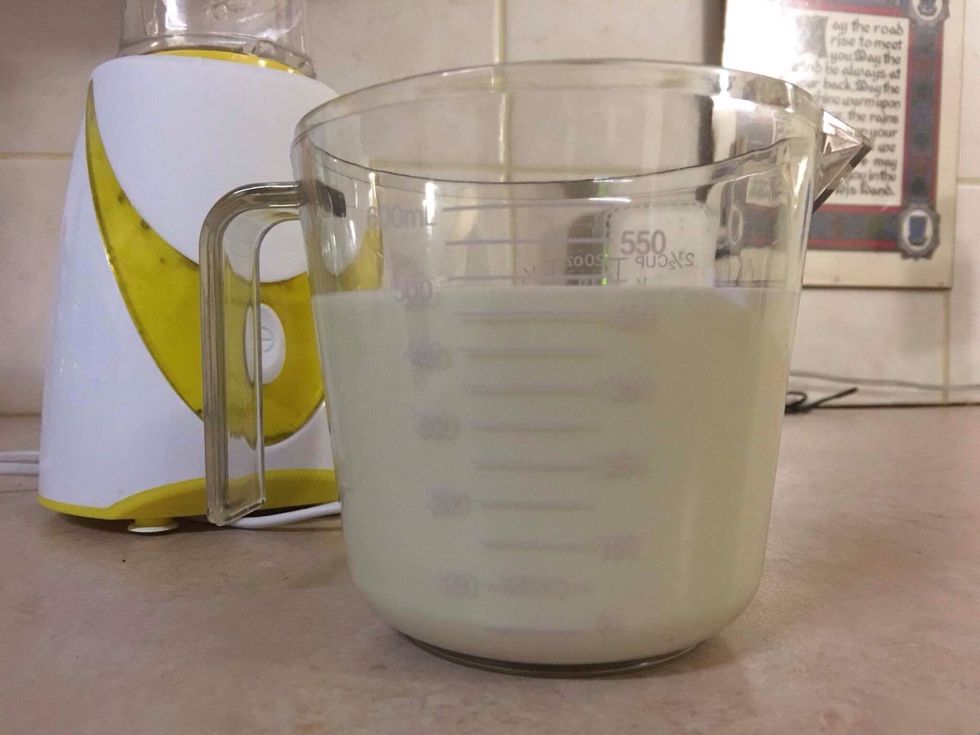 Step four: Put three large spoons of chocolate ice cream in the blender.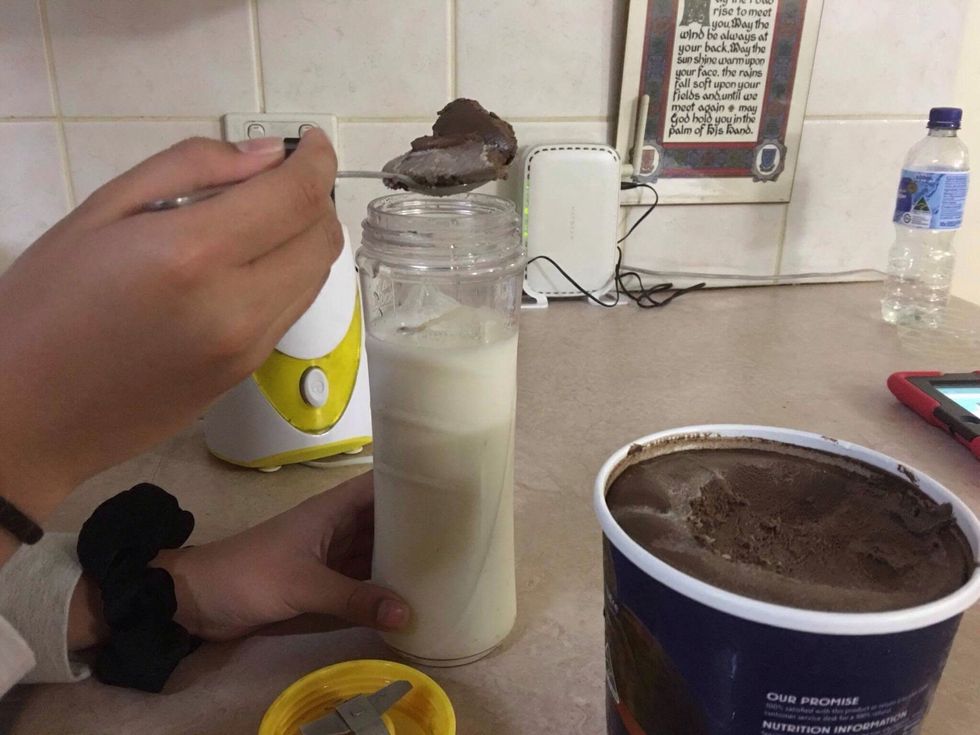 Step five: Put two teaspoons of sugar in the blender.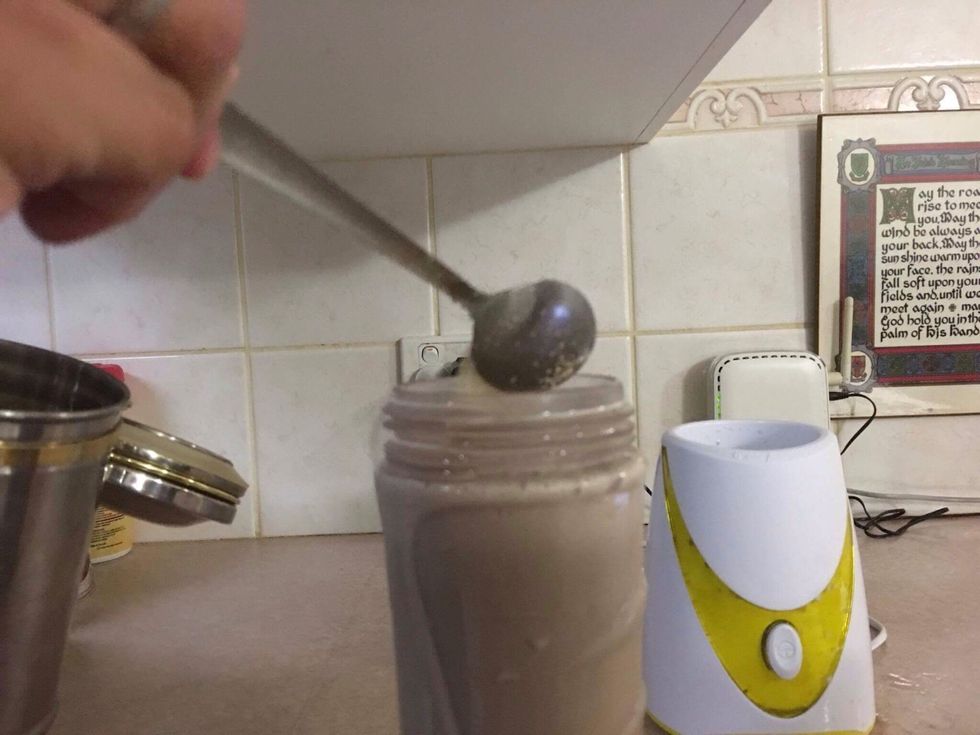 Tip: Use brown sugar to make your smoothie sweeter! Or even as sweet as you!
Step six: Now blend the ingridients together for fifteen seconds and stop. If the ice cubes aren't liquid enough, blend for five more seconds.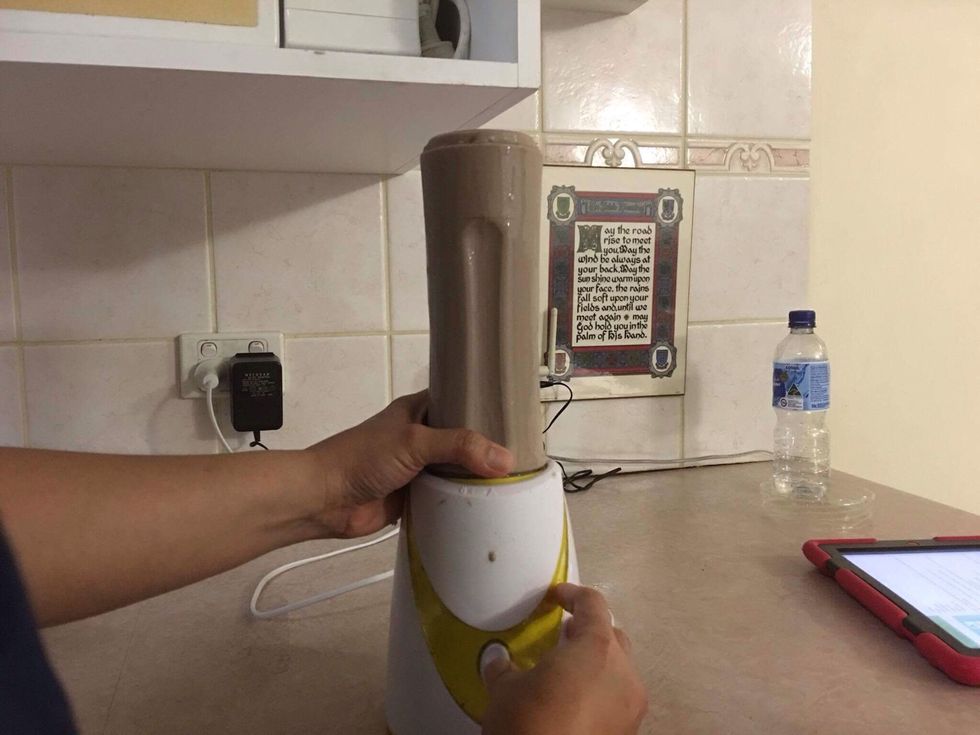 Step seven: Take out your glass cup and pour the finished product inside in a desired amount (not too much and not too little). Get some napkins of the table is messy!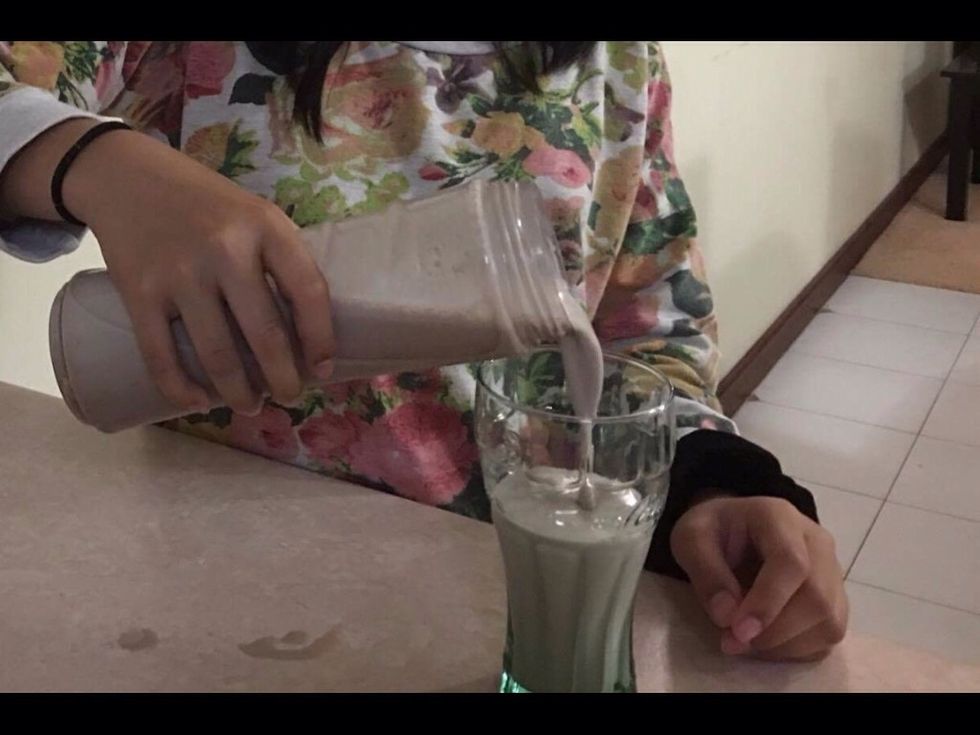 Step 8: Take out your whipped cream and spray on the top, don't put too much because it could get too milky and not too small because you won't taste it!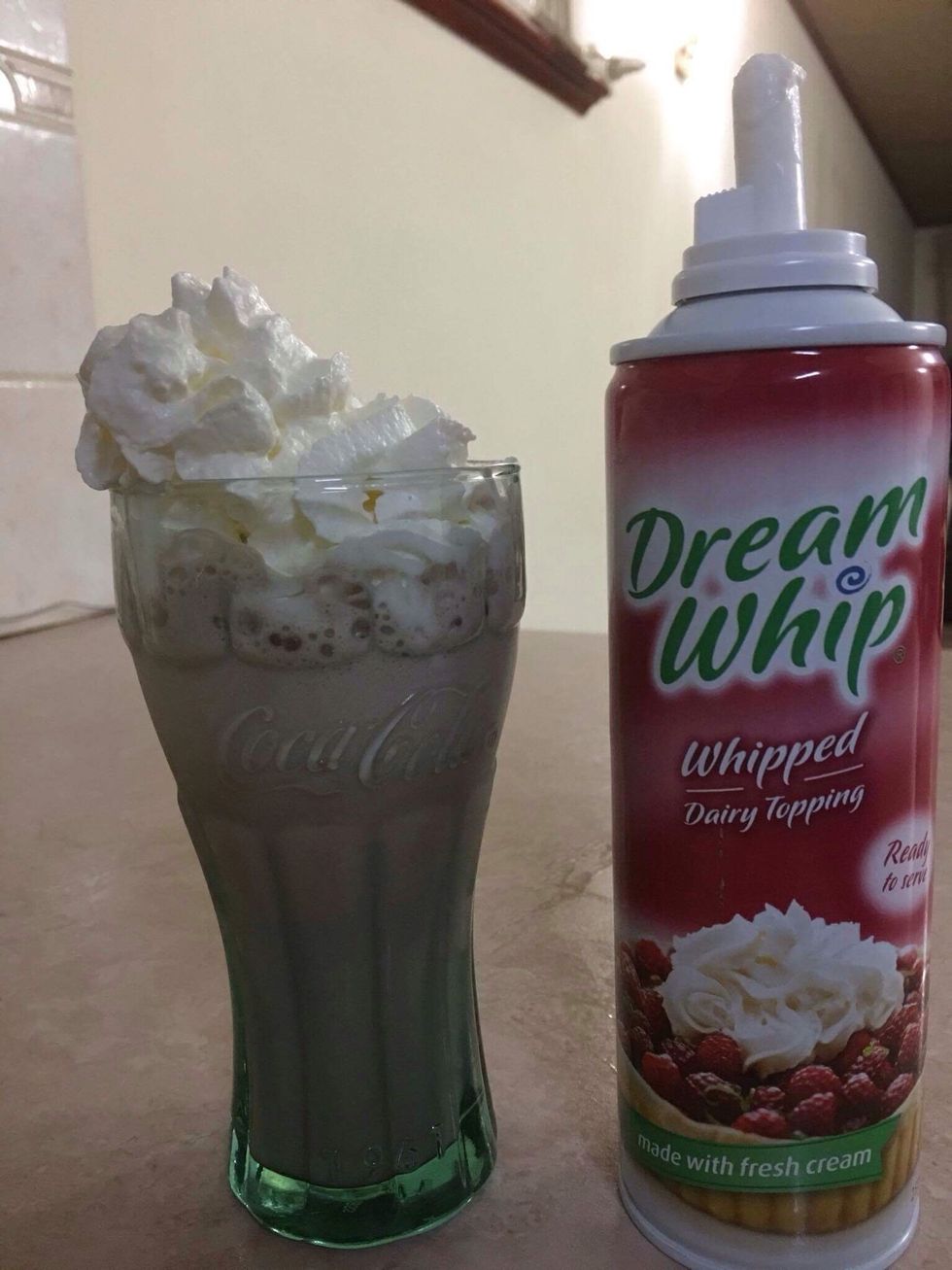 Step nine: Get some sprinkles and sprinkle on top of the whipped cream. Alot will ruin the taste but too little might need some little extra taste, so put the right amount!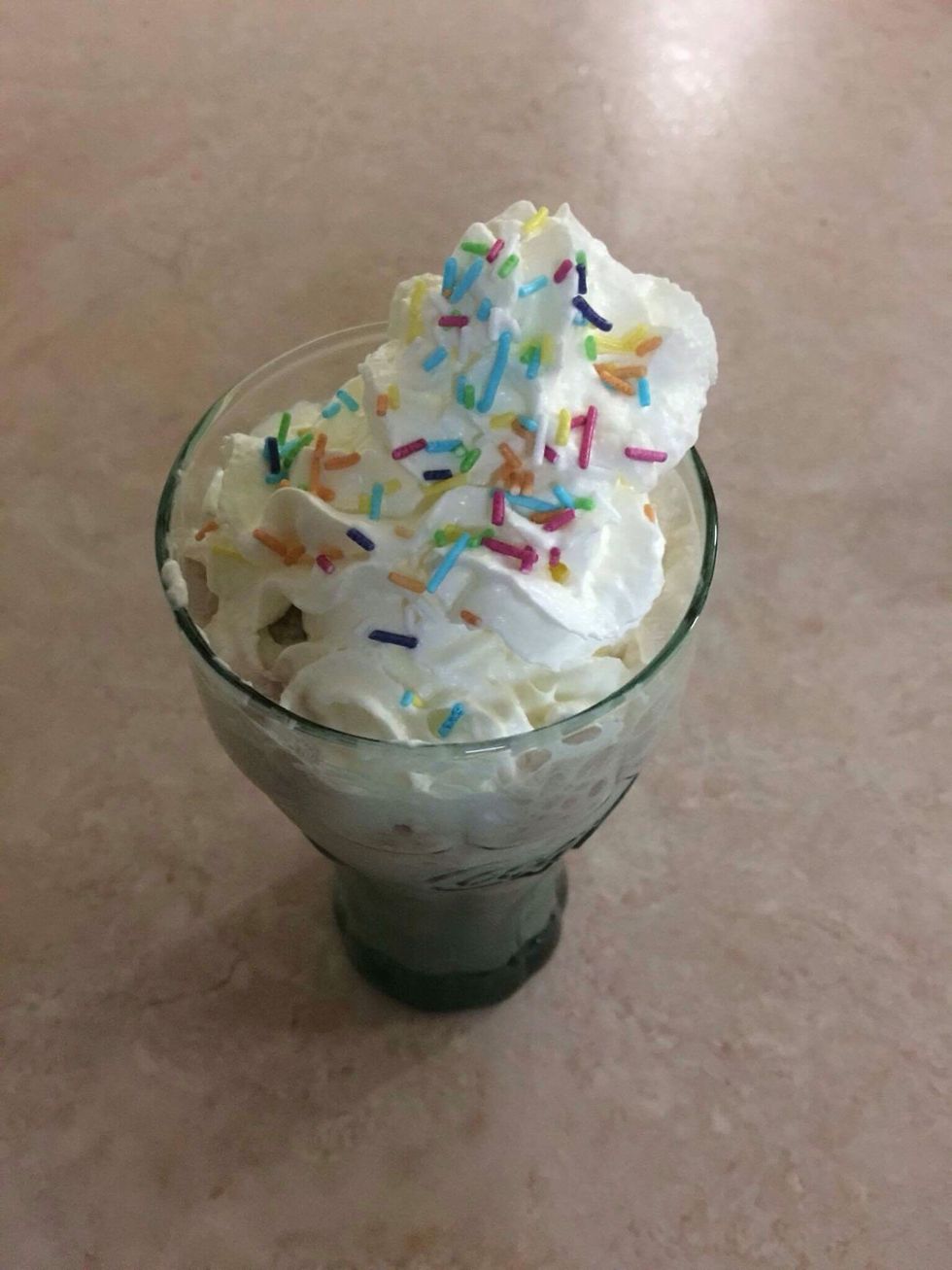 Step ten: Get your strawberry and wash it to keep your drink clean! Remeber to put it on the top in the middle where everyone can see it!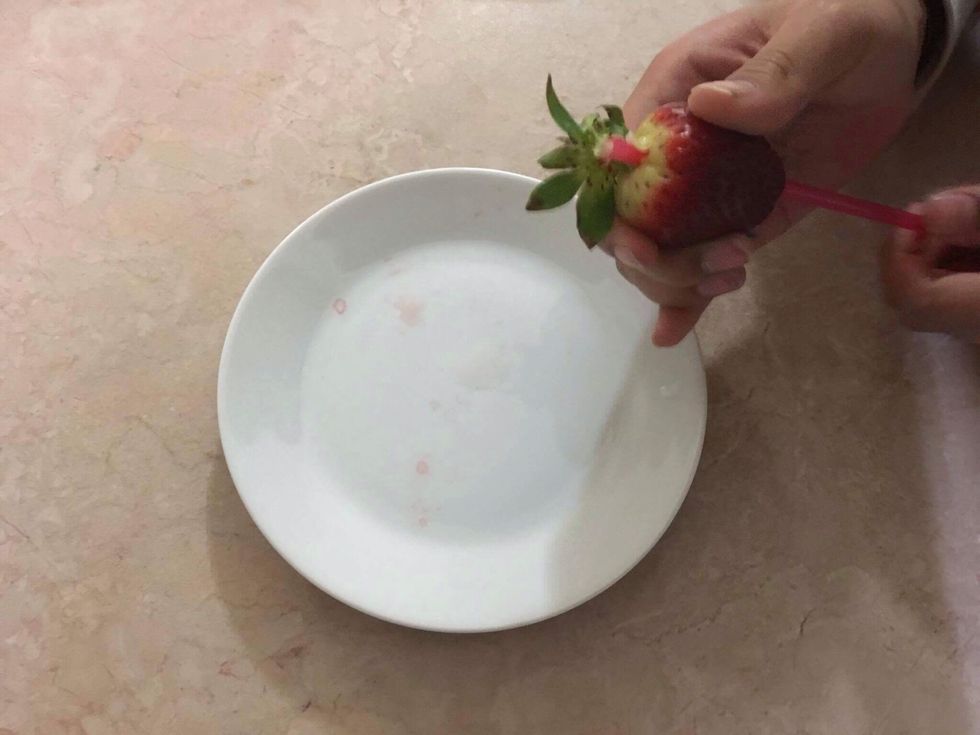 If you want to take out the leaves in the strawberry easier, then use a straight straw! Place the edge of the straw in the bottom middle part of the strawberry, then push it up, and it will come off!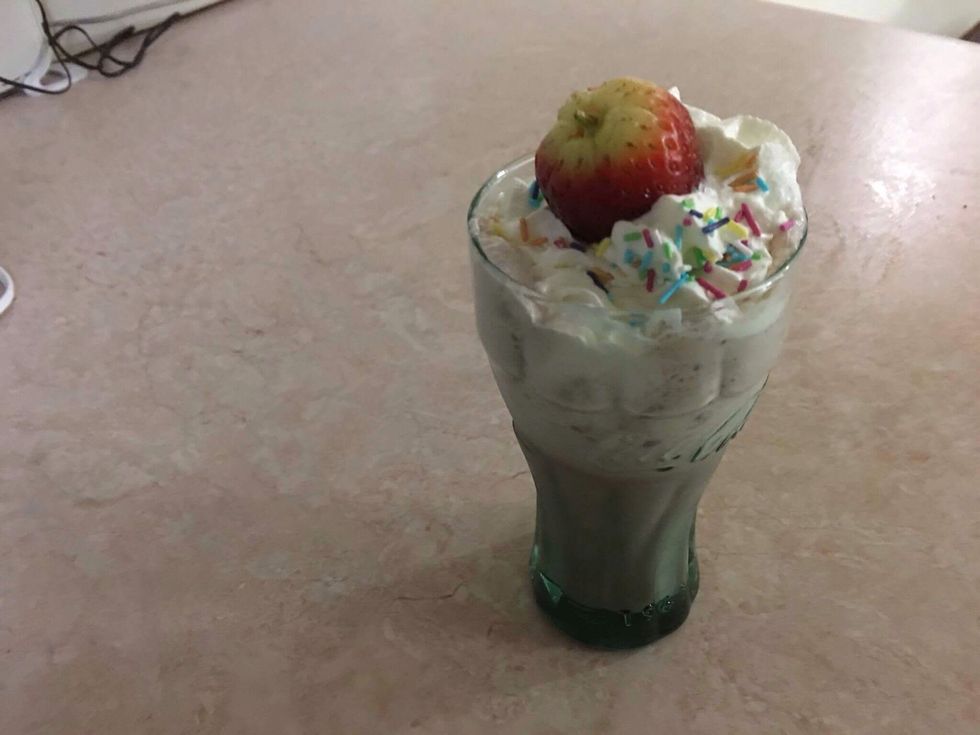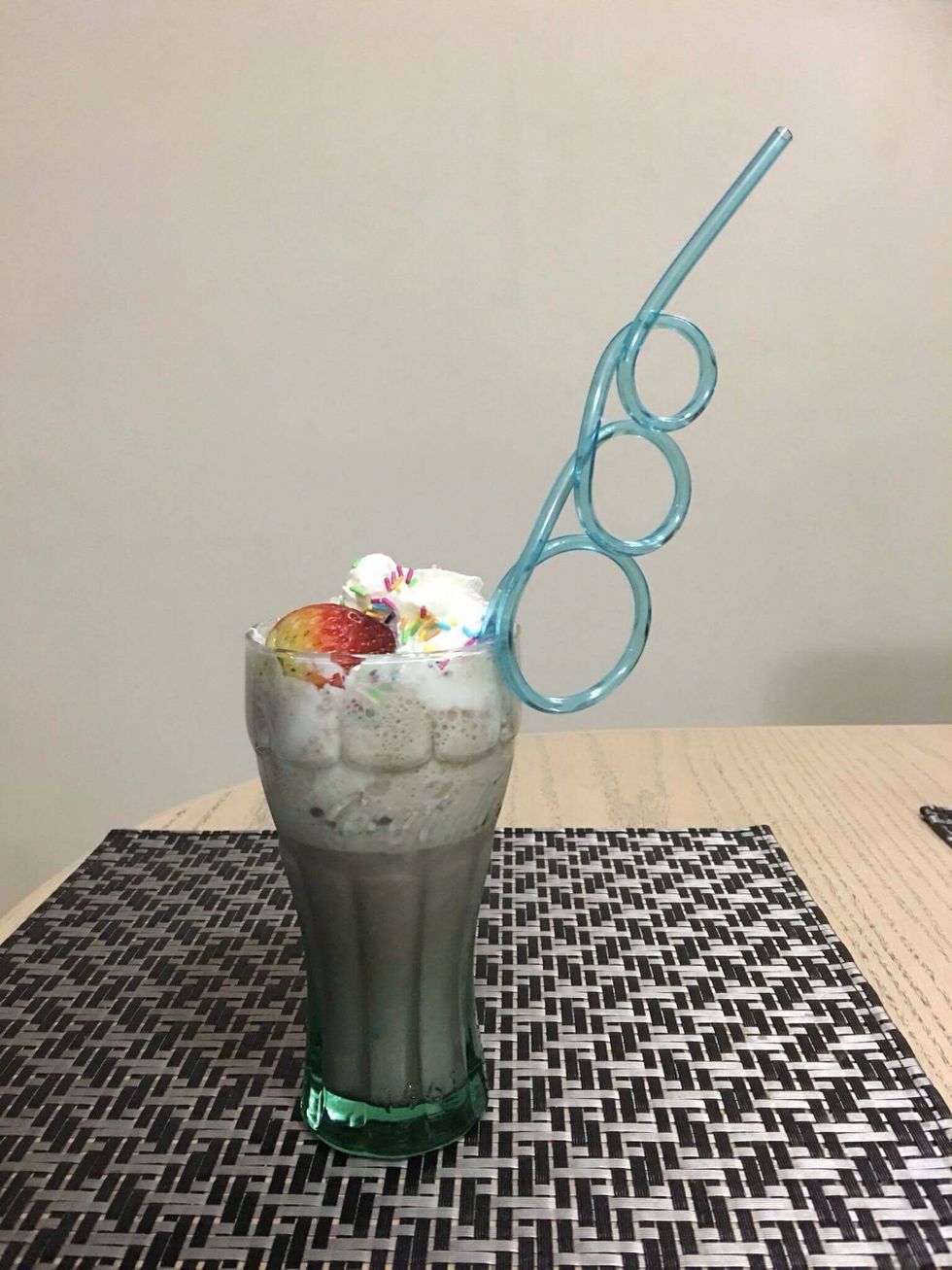 Put your straw in the corner of the cup and enjoy your smoothie on this sunny day!
Small ice cubes
Chocolate ice-cream
Bottle of milk
Blender
Coloured sugar strands/sprinkles
1 straw
Sugar
Whipped cream
1 Strawberry
Glass cup
Spoon
Measuring cup