This is what you'll be devouring soon!
I modified this recipe from Loveandoliveoil.com with raspberries. Mainly because I'm a sucker for raspberries. Enjoy.
The Crust. Put your Oreos in a plastic bag and beat them with a mallet until you have a consistent crumble. (Or you can use a fancy food processor.)
Meanwhile, heat 1 ounce of the bittersweet chocolate and your butter in a microwave safe bowl for 30 seconds or until melted. Stir until consistent.
Combine chocolate butter mixture with the cookie crumbs and stir until the crumbs are evenly moistened.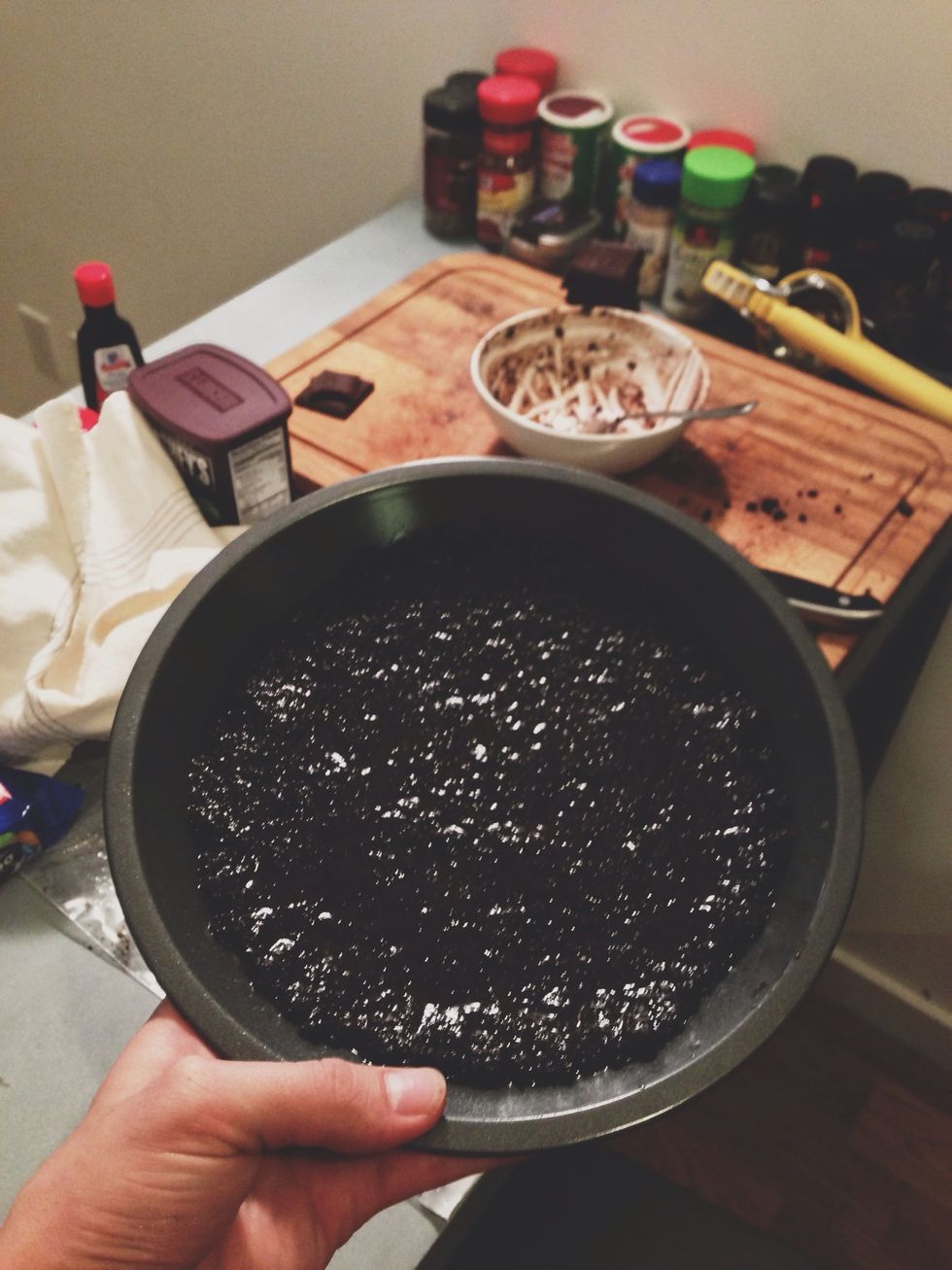 Using a 9 inch dish, press crumb mixture into pie dish. Freeze for 30 minutes or until firm.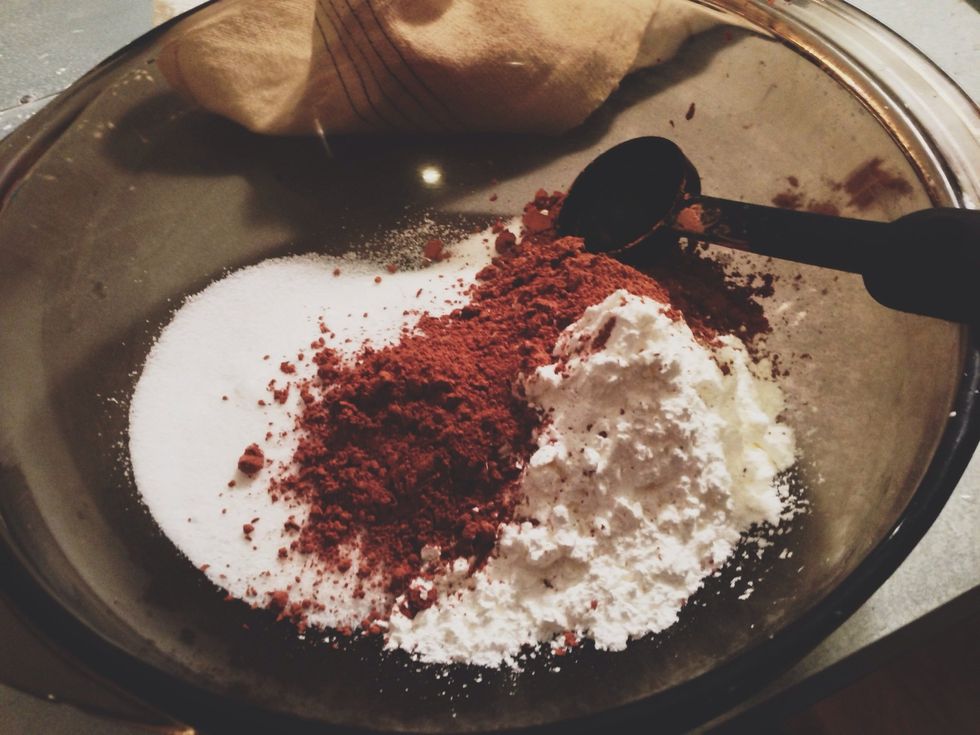 For filling, whisk sugar, cornstarch, cocoa powder, spices, and salt in heavy medium saucepan to combine.
Whisk in egg yolks to form thick paste. Gradually whisk in milk, then whisk over medium-high heat until mixture thickens and boils 1 minute.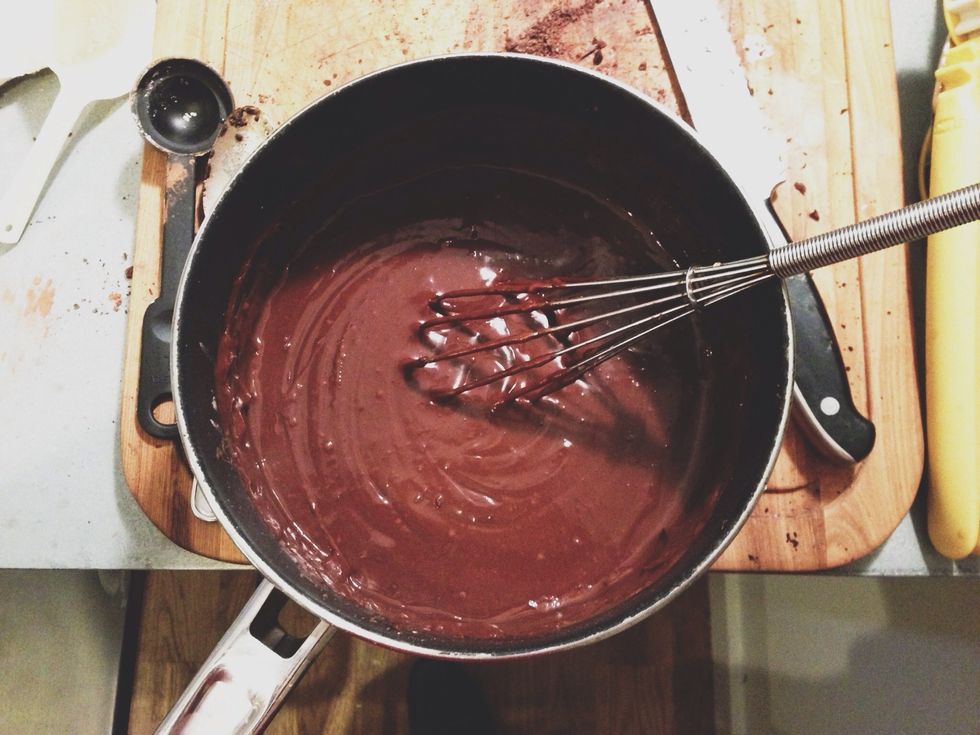 Remove from heat. Add chocolate and whisk until smooth. Whisk in bourbon and vanilla. Cool 5 minutes, whisking occasionally.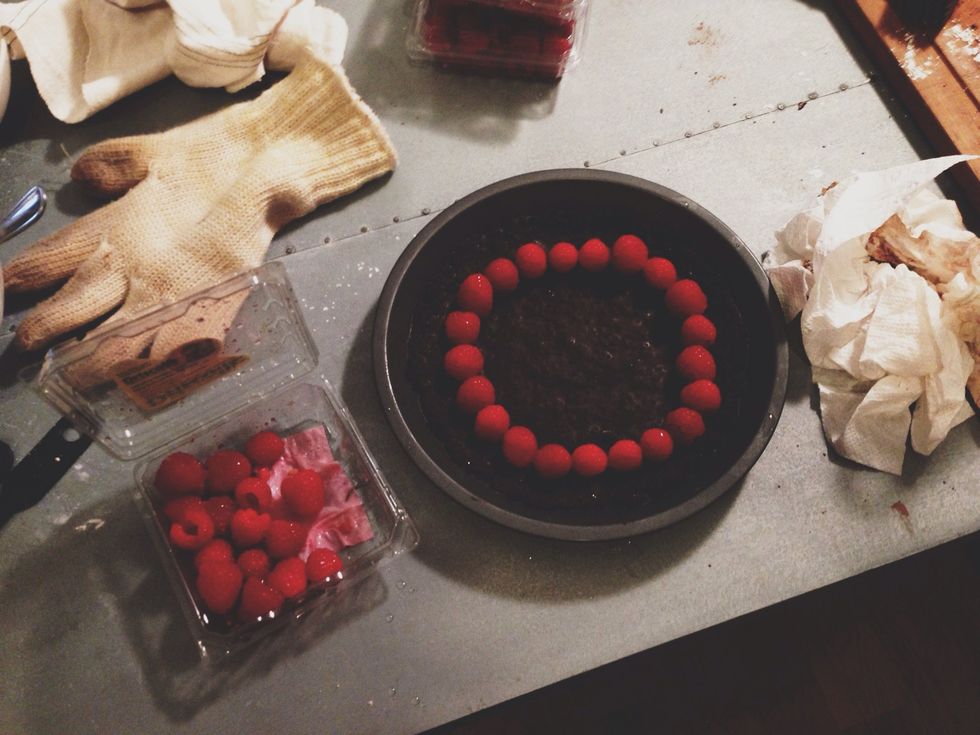 Pour filling over raspberries until level with the top edge of the crust (you may not use all the filling). Chill until set, at least 2 hours and up to 1 day.
Top with fresh whipped cream and more raspberries, if desired.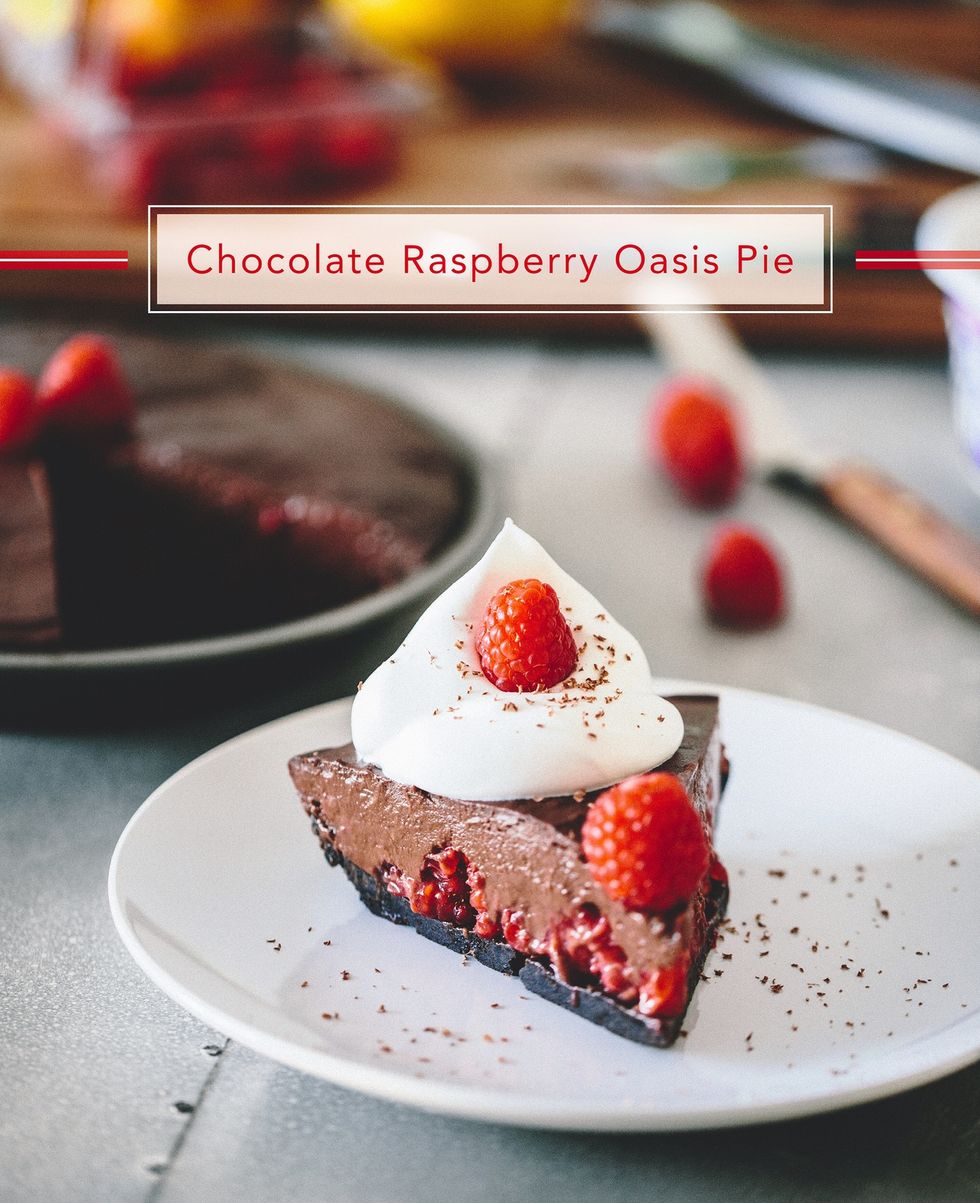 Tada!
Nonstick vegetable Spray
6.0Tbsp (3/4 of a stick) Unsalted Butter
7.0oz Bittersweet chocolate
15.0 Oreos
8.0oz Raspberries
2/3c Sugar
1/4c Corn starch
2.0Tbsp Unsweetened Cocoa powder
1/4tsp Ground Ginger
1/8tsp Ground Nutmeg
Pinch of Salt
6.0 Large egg yolks
1/2c Whole Milk
1/2Tbsp Bourbon
1.0tsp Vanilla Extract