How to make a chocolate olive oil cake
With Cream Cheese Frosting and Mocha Glaze! The best cake I have ever made. (And I'm pretty picky) AND it's a very simple recipe!!
6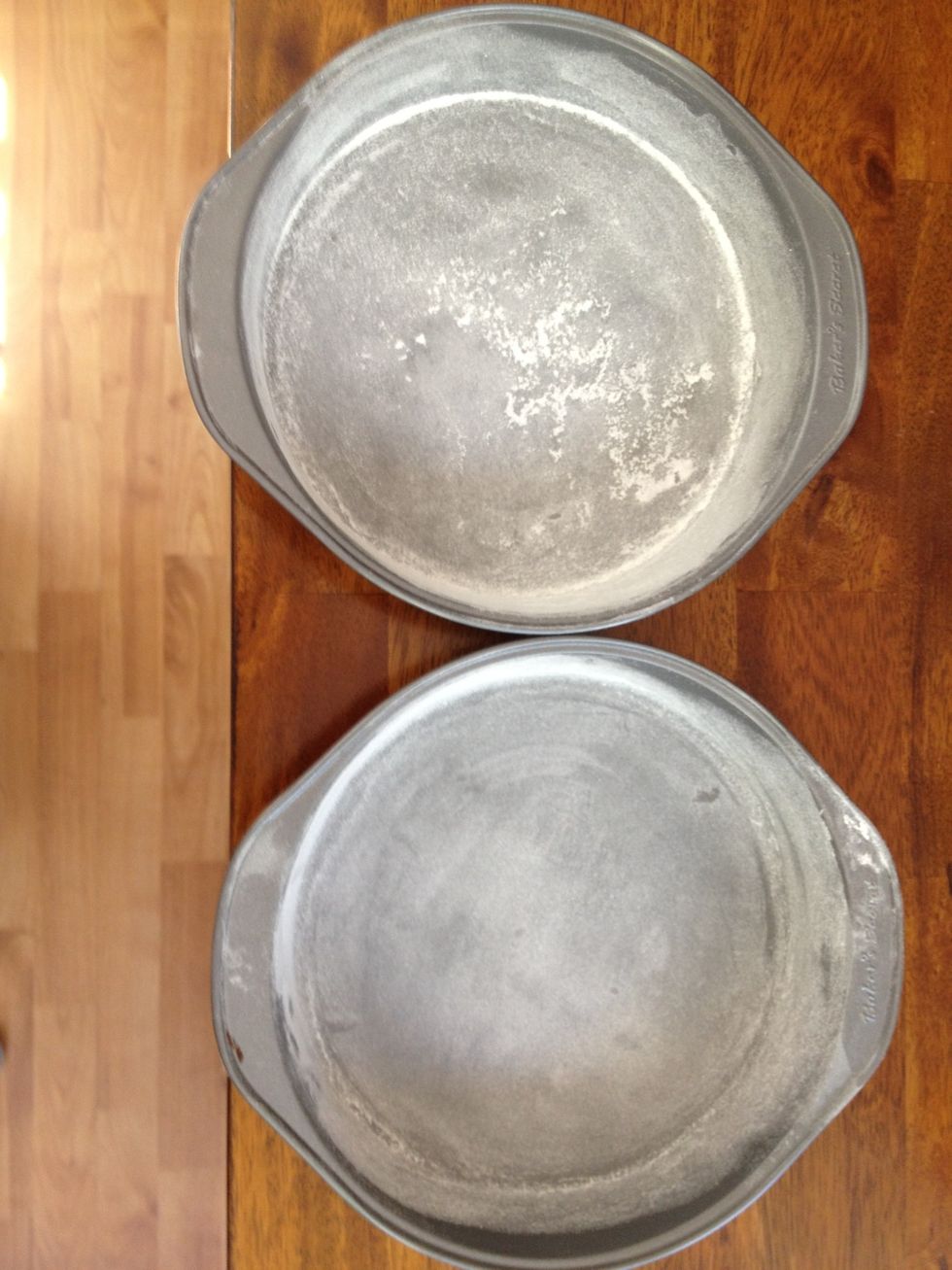 Preheat oven to 350 degrees. Butter and flour two 9 inch pans. Use a generous amount of both.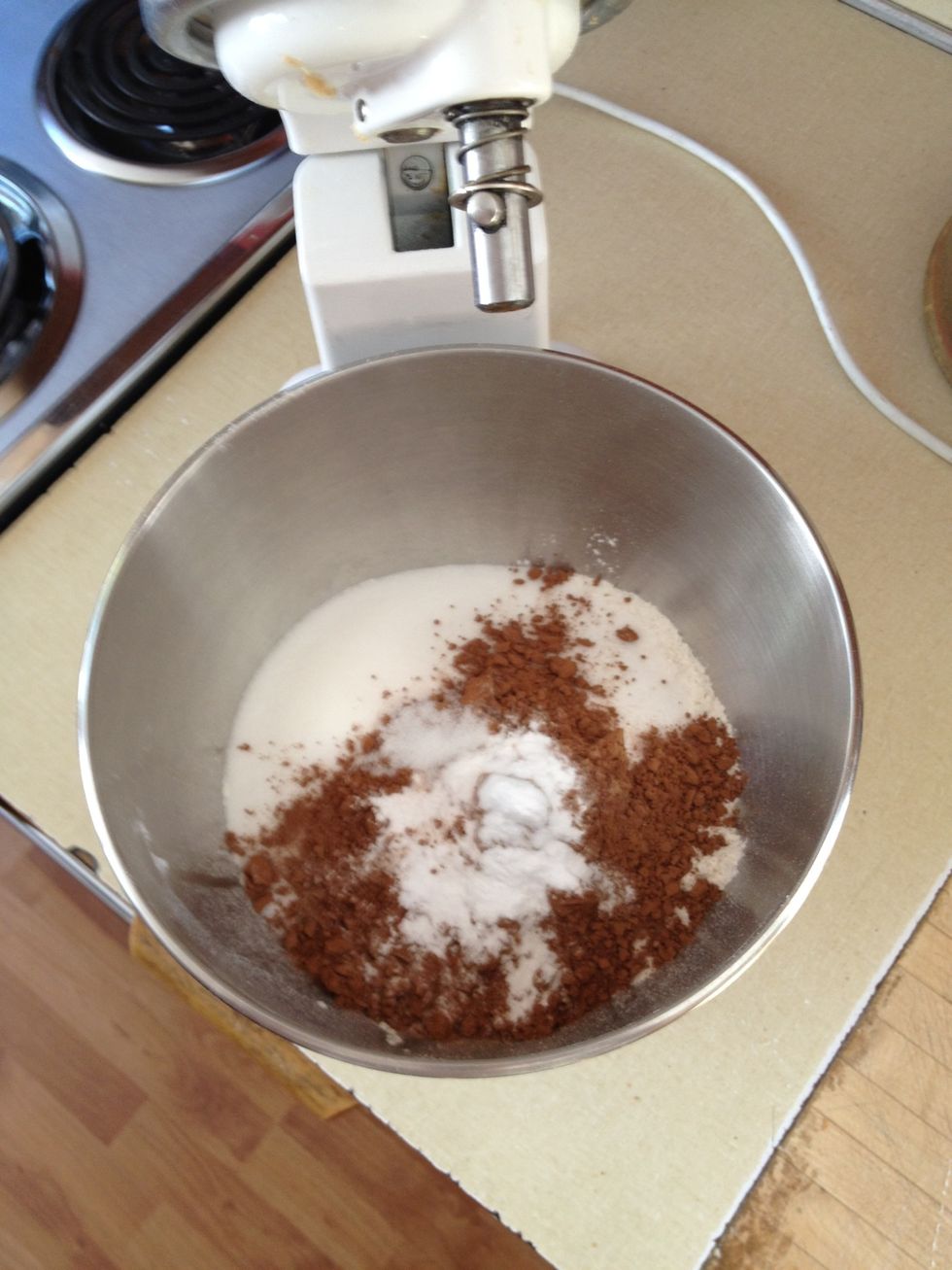 Mix flour, sugar, coco, baking soda, and salt in large mixing bowl.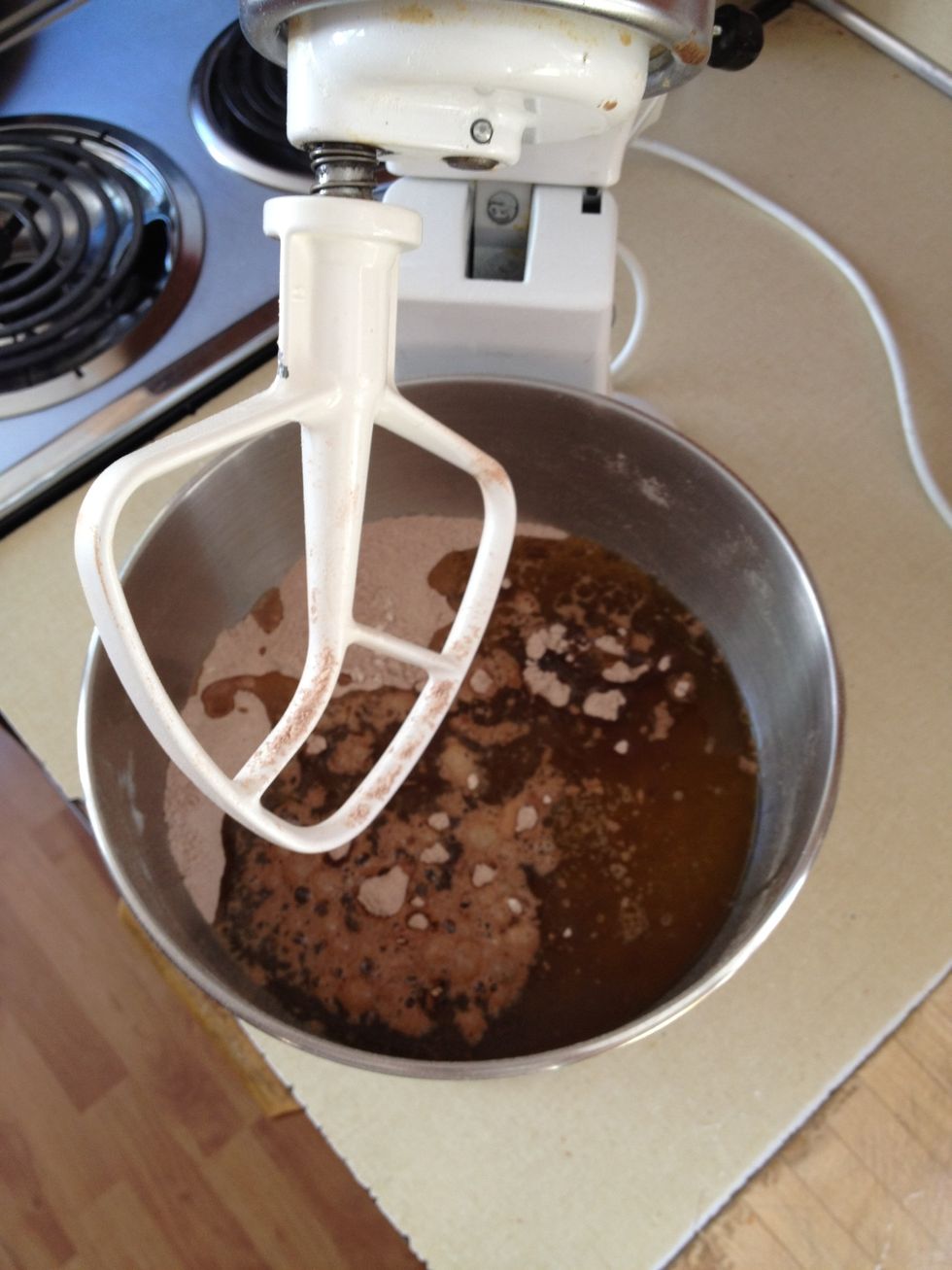 With mixer on low speed, add olive oil, water, vinegar, and vanilla and mix until smooth.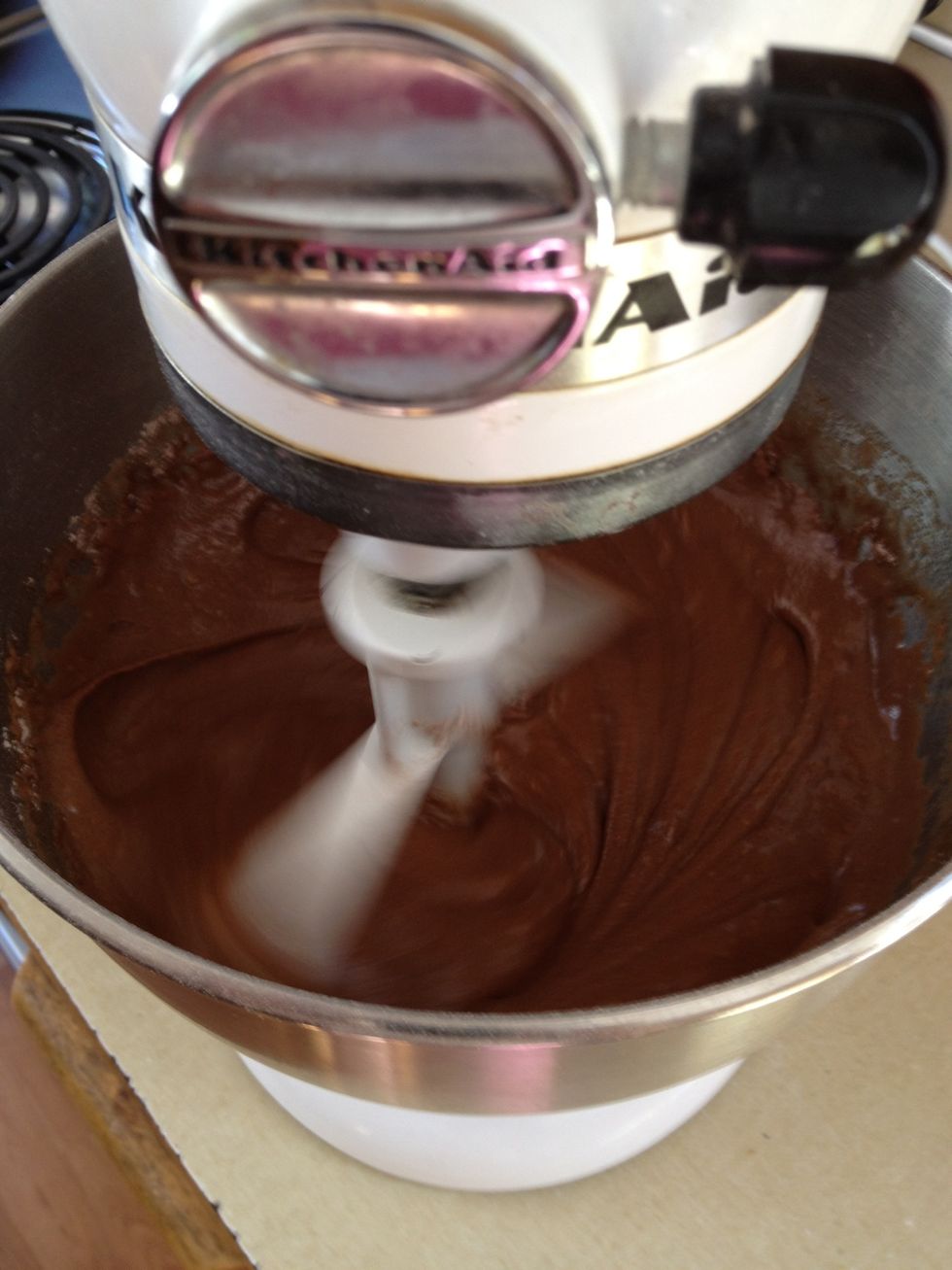 Scrape down bowl and then mix for 1 more minute.
Pour batter into prepared pans. Only the 5th step and the batter is already in the pans!! Love the simplicity!!
Bake for 30 minutes or until cake skewer inserted in center of cake comes out clean. It should be firm to the touch.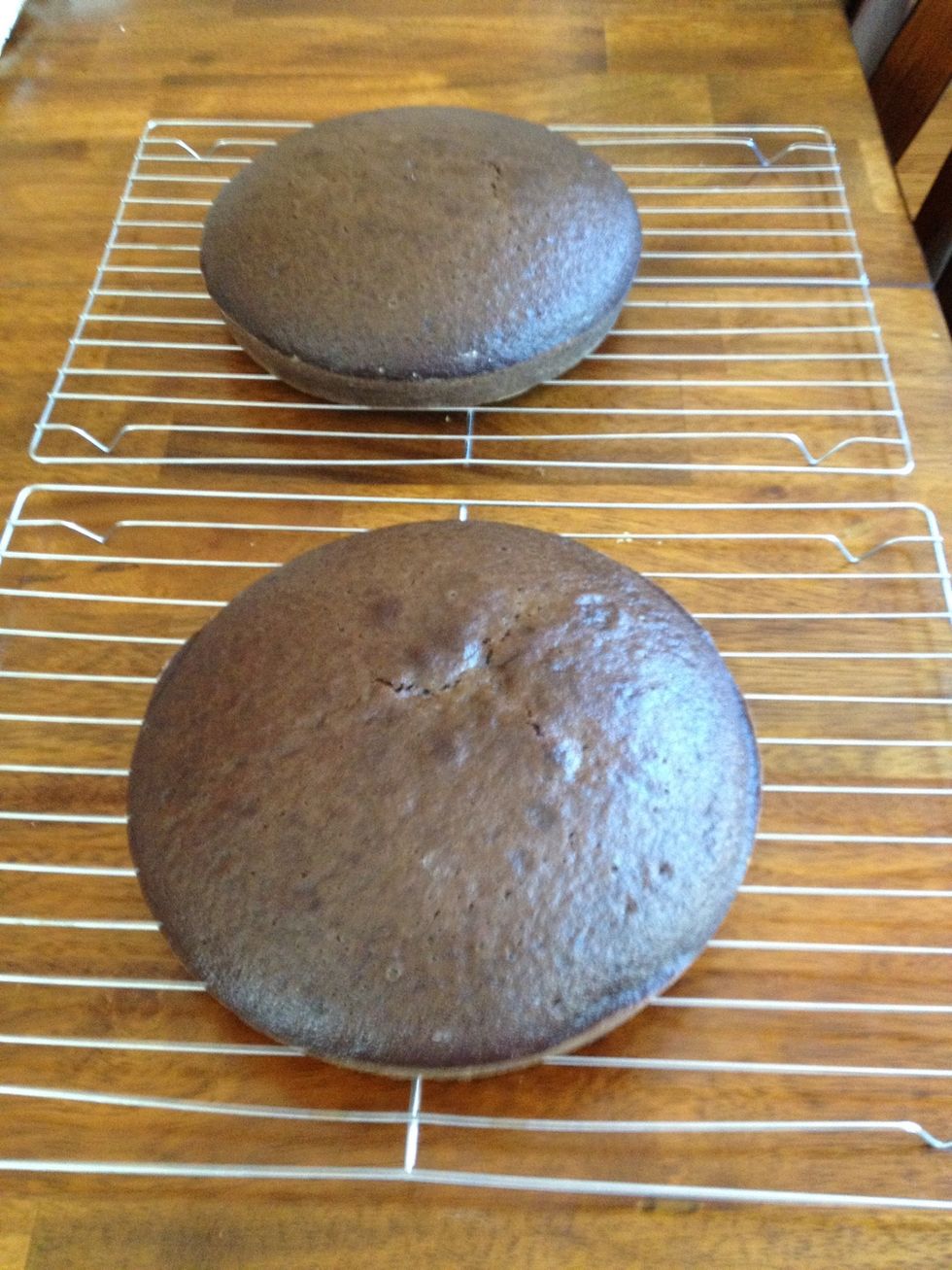 Let the cakes cool in the pans for 20 minutes. Then run fork around edge, gently tap on counter a couple times, flip them over an remove from the pan.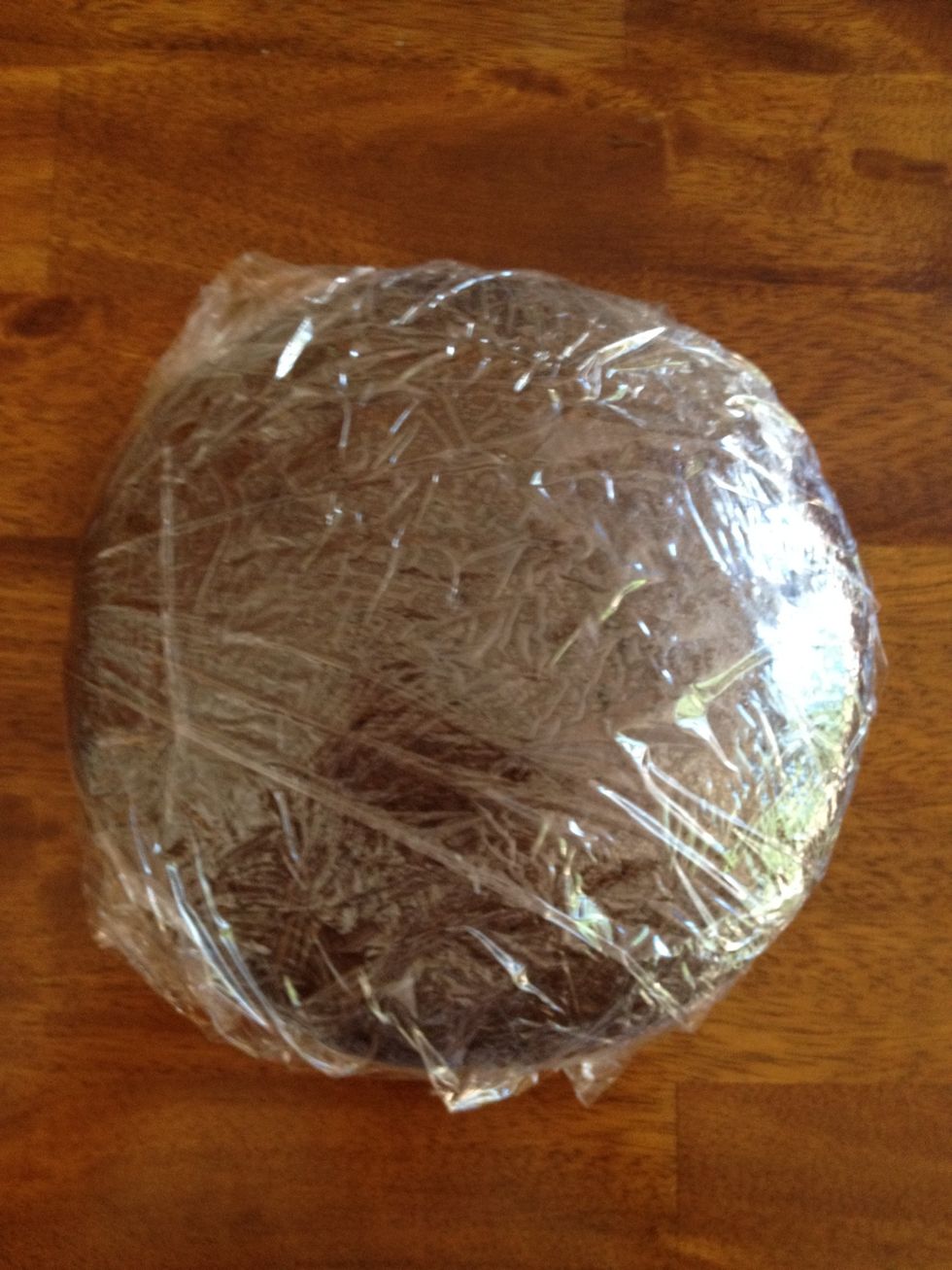 Immediately wrap warm cake in plastic wrap. Leave them wrapped overnight. This will make your cake very moist. I use this technique for all my cakes.
If you don't have that much time, at least leave them wrapped for a couple of hours. I suggest planning ahead so you can leave it overnight. You won't regret it!!
To make frosting, combine the cheese, Greek yogurt, sugar, salt, and vanilla and beat on medium speed until mixture becomes thick, about 5 minutes.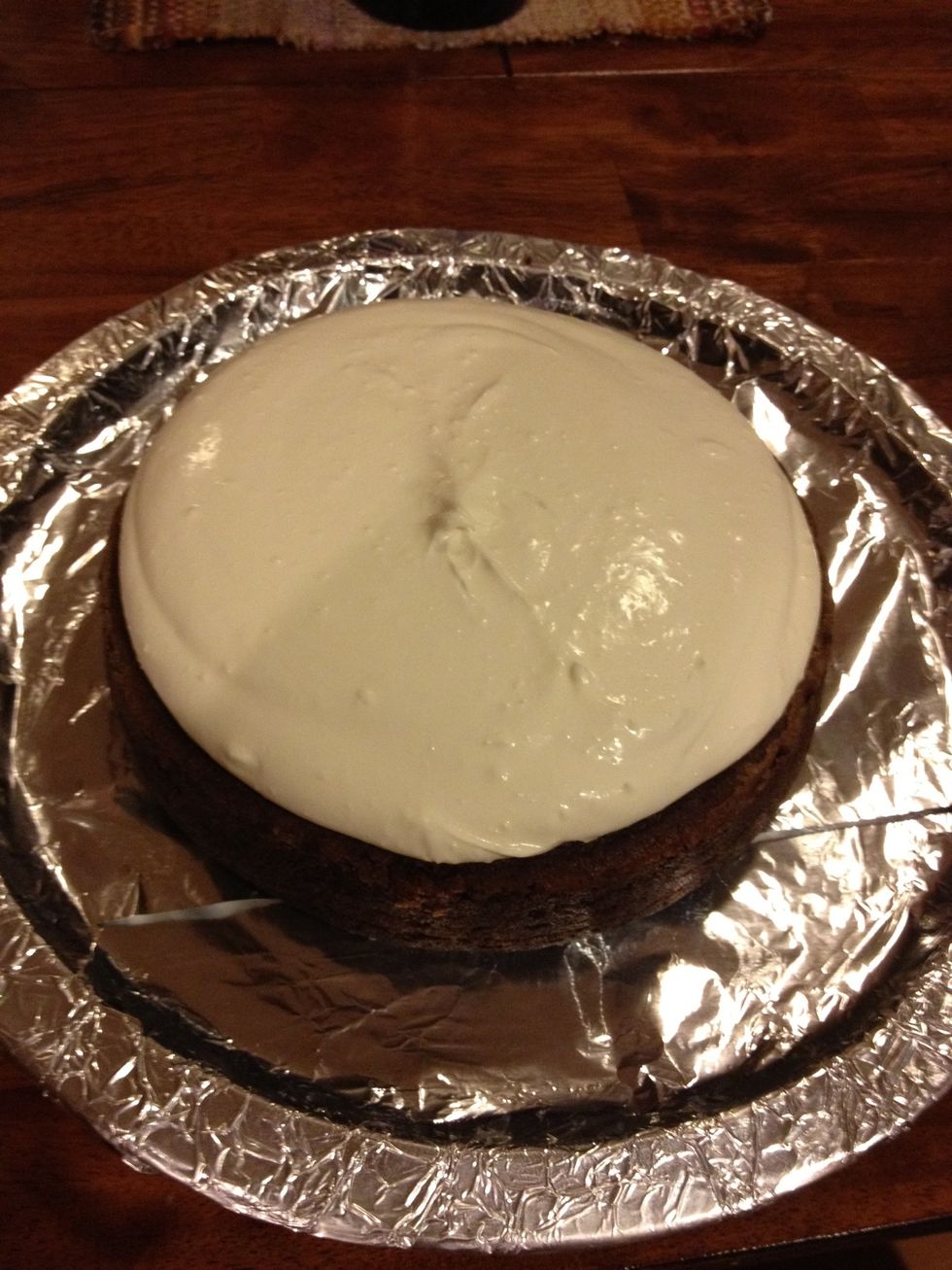 Put one half of cake upside down on serving plate or cake stand and top with frosting. Even though you will feel like there is too much, use all the frosting.
Using the back of your spoon, gently tap the center of the frosting until it spreads out to the edge. Place in the fridge to set.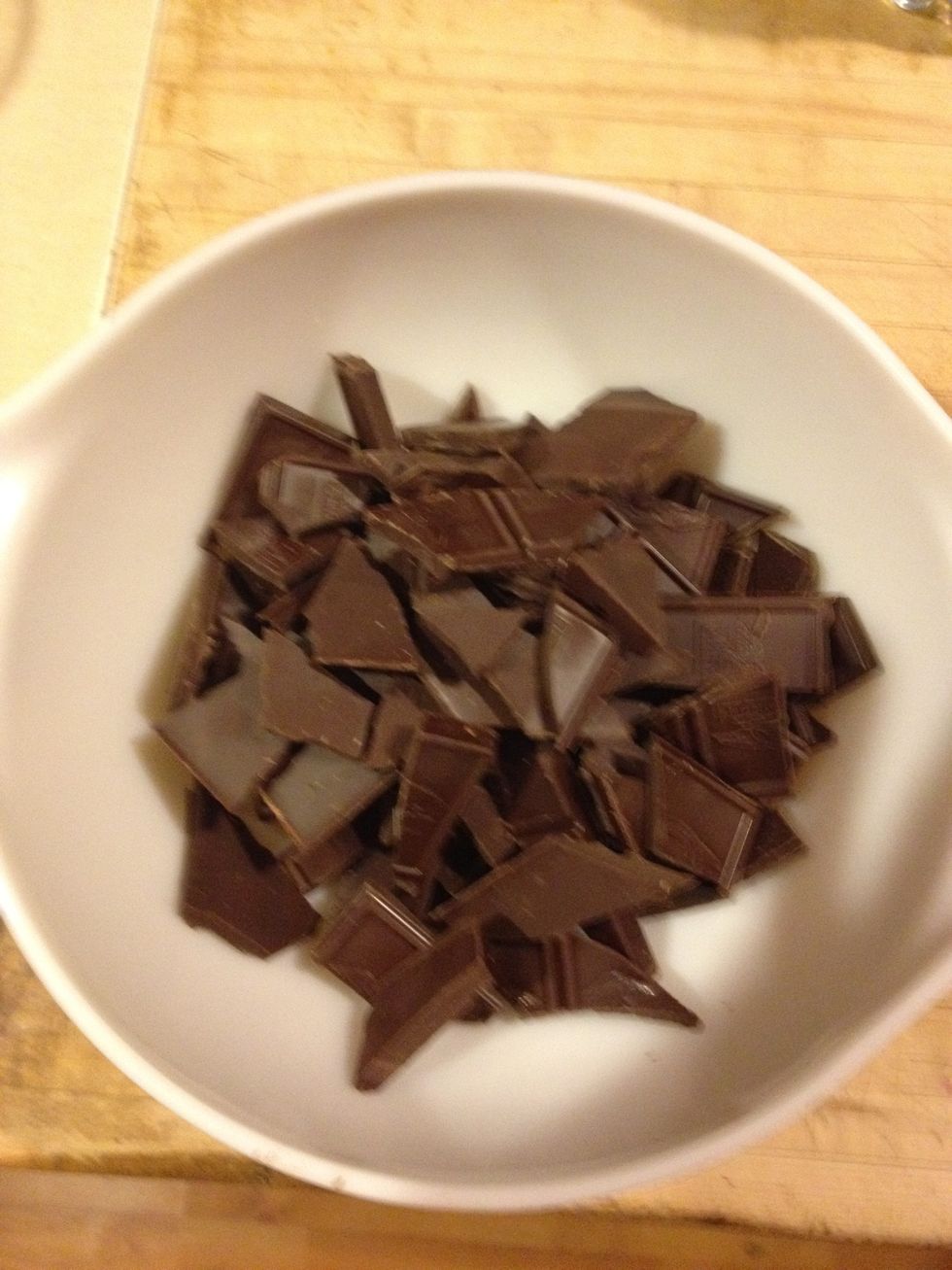 To make Mocha Glaze, put chocolate in bowl. I said to finely chop is but really you can just break it up. I hate chopping chocolate.
Add espresso to boiling water. Stir until smooth. Set aside. Combine cream and corn syrup in a heavy saucepan and bring to a boil over medium heat. Remove from heat.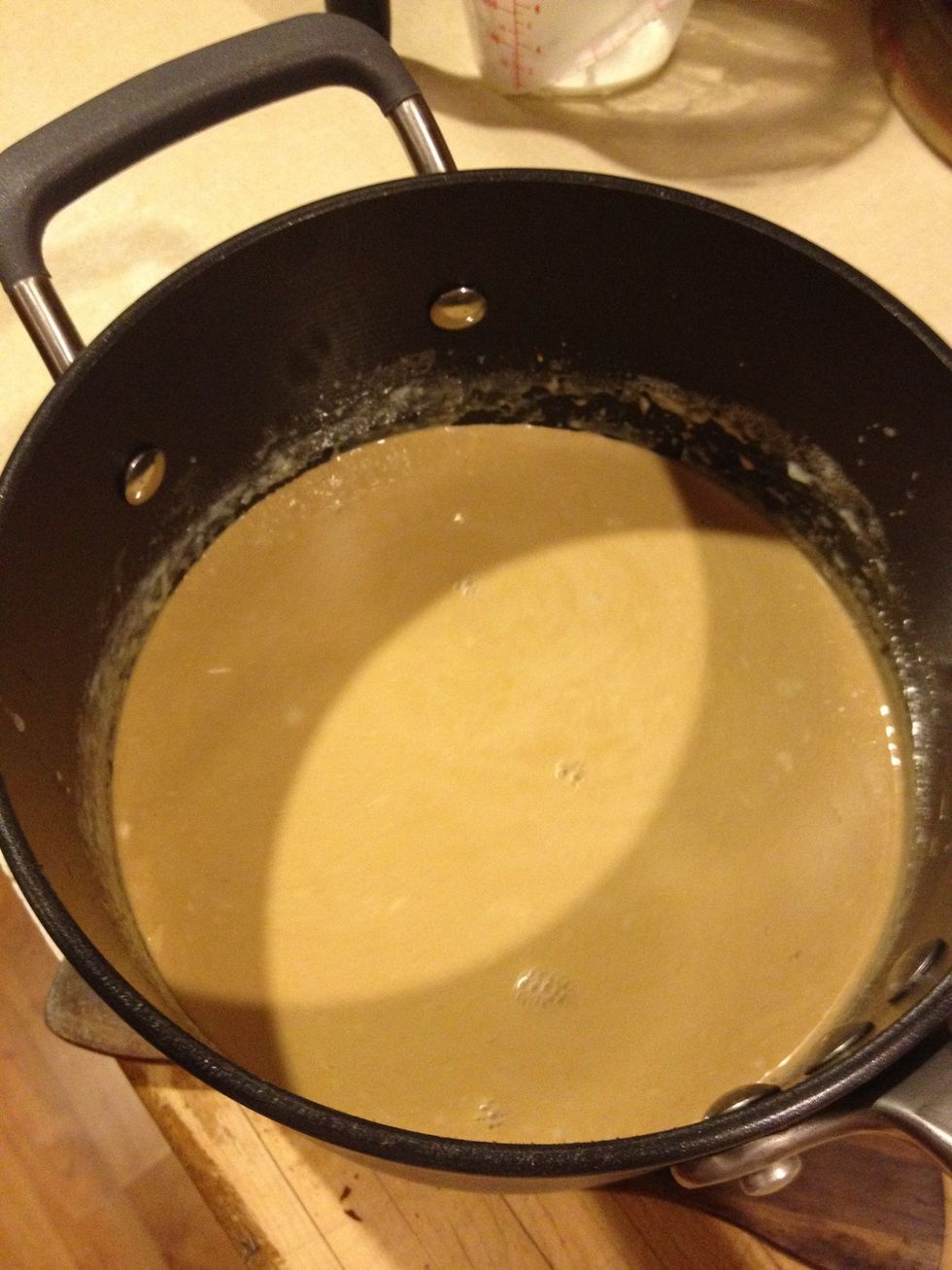 Pour espresso into cream mixture and stir until combined.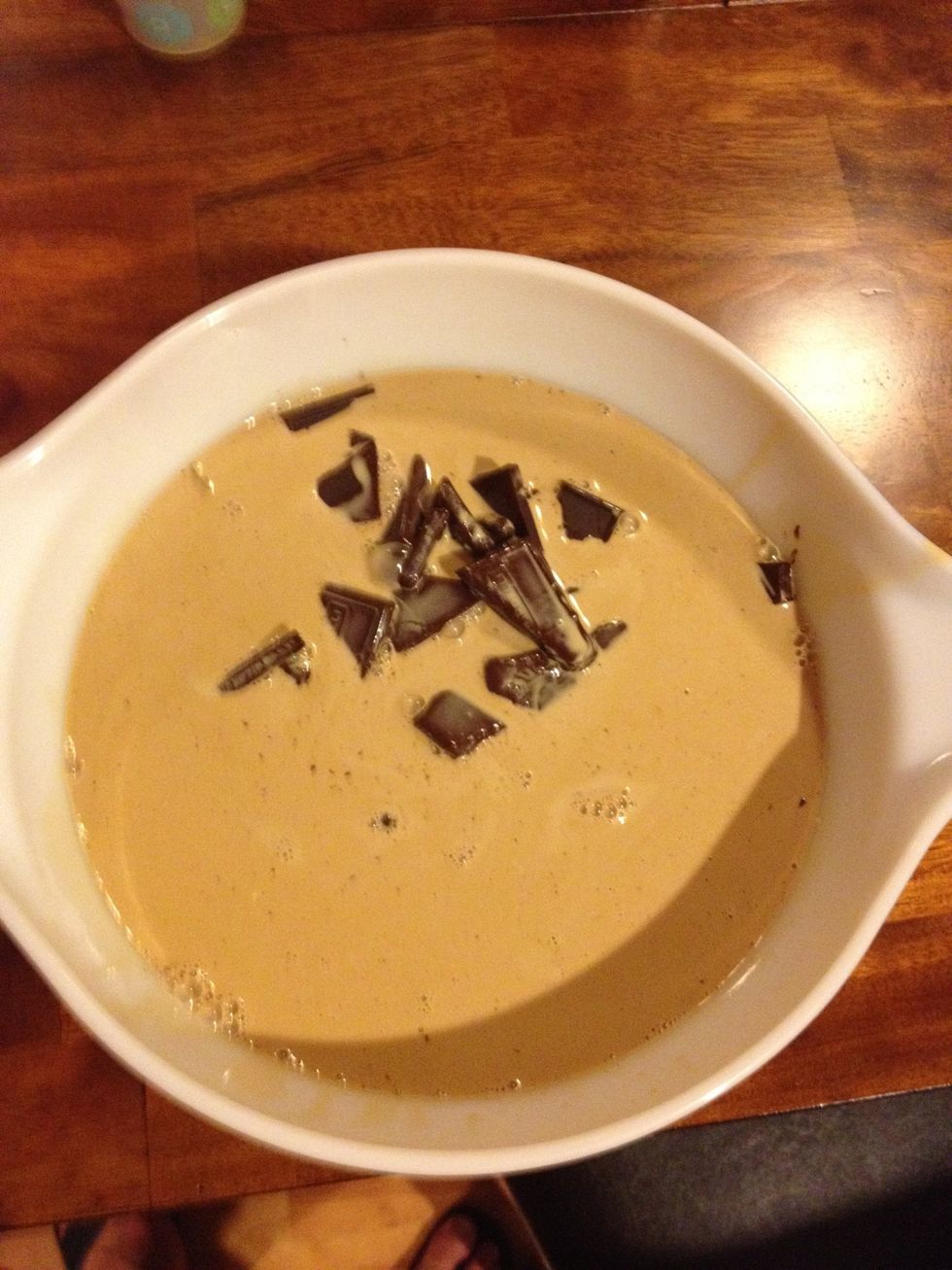 Pour mixture over chocolate. Let sit for a couple minutes or....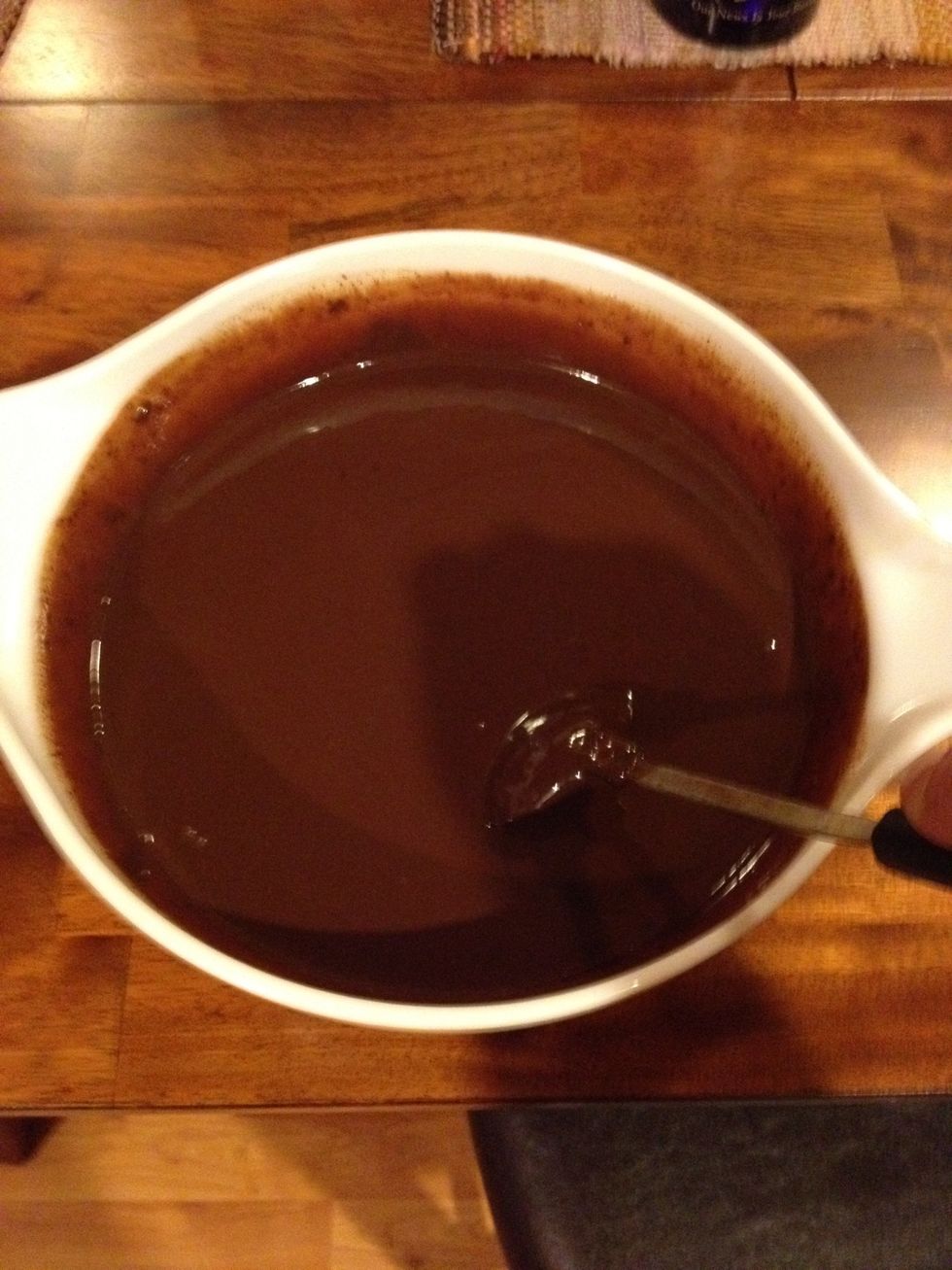 Just start stirring until chocolate is melted.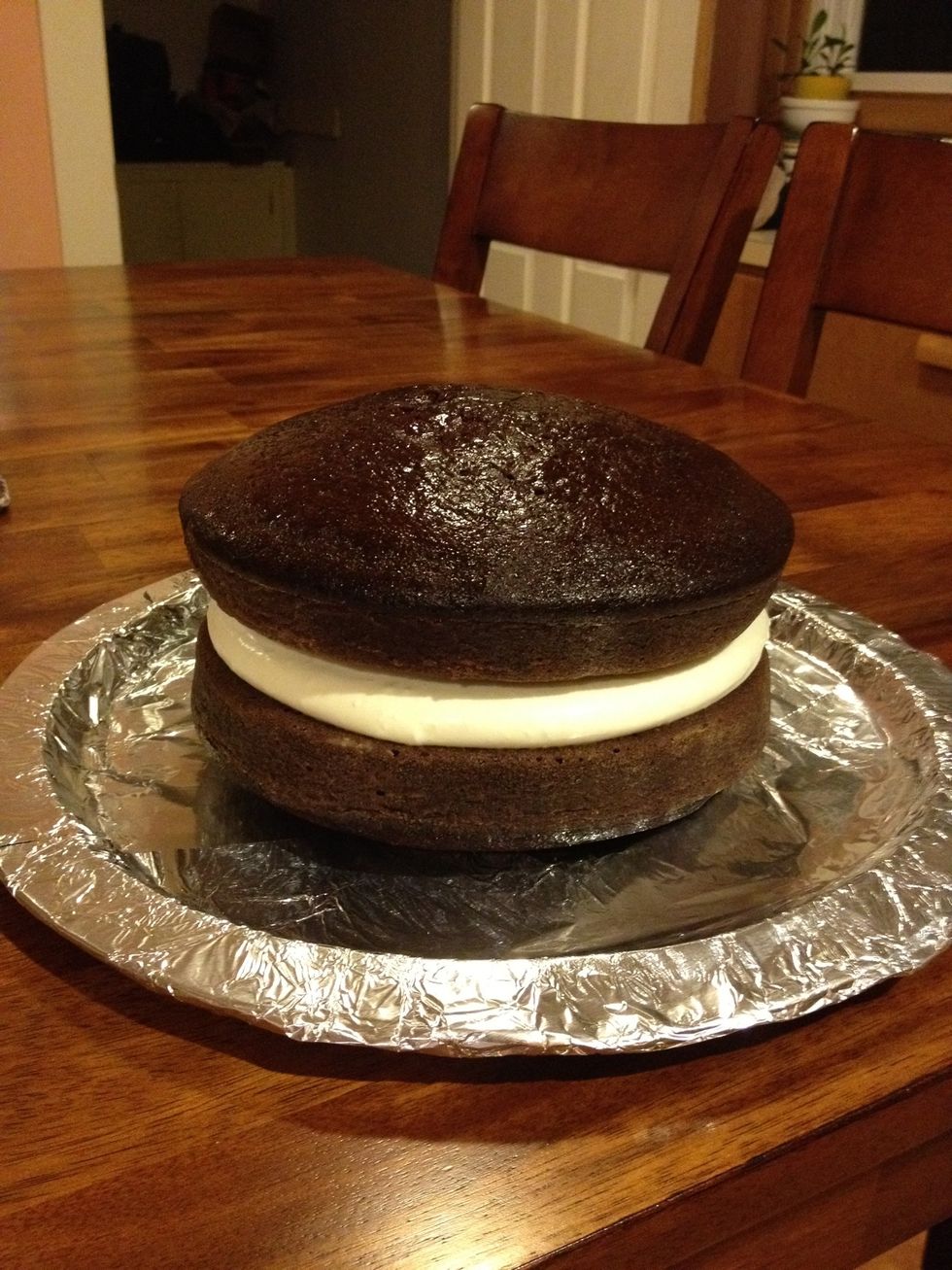 Remove cake from fridge and add second layer to the top.
Pour mocha glaze on top. Encourage the glaze to spill over the sides.
This is my family and friends favorite cake. It's not too sweet and the texture is amazing!! Enjoy!!
3 cups of flour
2 cups sugar
6 Tbsp cocoa
2 tsp baking soda
1/2 tsp salt
3/4 cup olive oil
2 cups cold water
2 Tbsp white vinegar
1 Tbsp vanilla
FOR FROSTING :
1 cup Cream Cheese
1 cup Heavy Cream
1/2 cup Greek yogurt
1/4 cup granulated sugar
1/4 tsp Kosher salt
1/2 tsp vanilla extract
FOR MOCHA GLAZE:
2 Tbsp powdered instant espresso
1/4 cup boiling water
1 1/2 cups heavy cream
2 Tbsp light corn syrup
2 2/3 cups finely chopped bittersweet chocolate