In a large mug, place all the dry ingredients and mix well with a spoon. Use the spoon to grind all of the cocoa against the side of the cup so there are no lumps.
Add the egg and beat it a little on top of the dry ingredients to break the yolk.
Add the oil, milk and vanilla and mix until well combined.
(Optional Step): Stir in the chocolate chips
And finally, put the mug into the microwave on high for 3 minutes.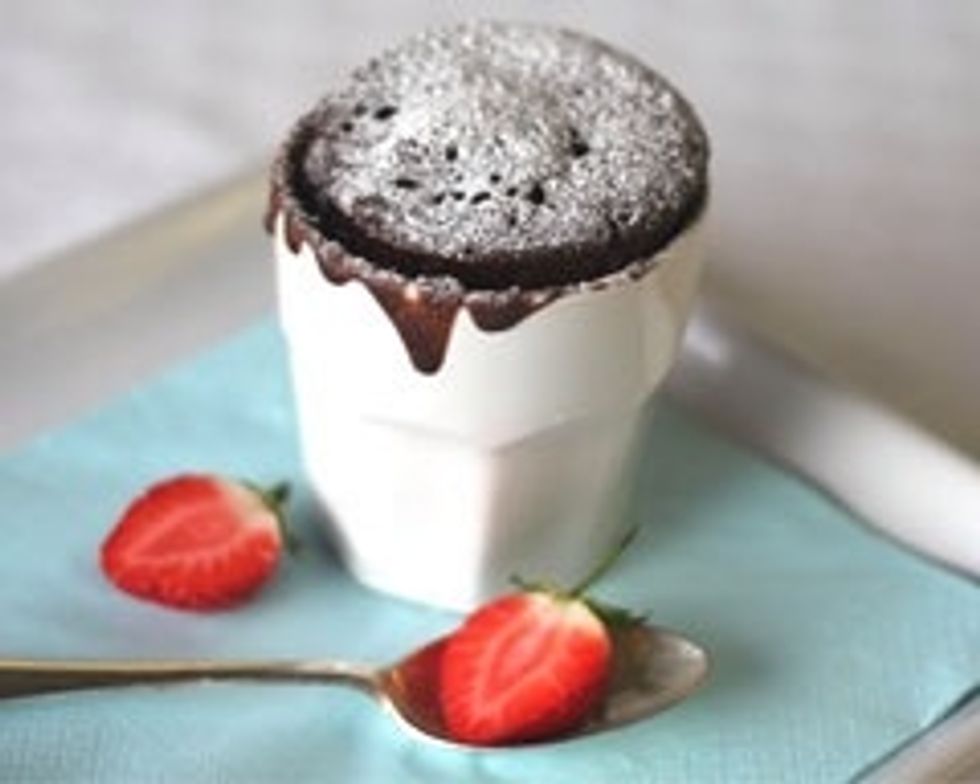 Serve with a nice big scoop of ice-cream, if you want alittle more sweetness. Hope You Enjoy :)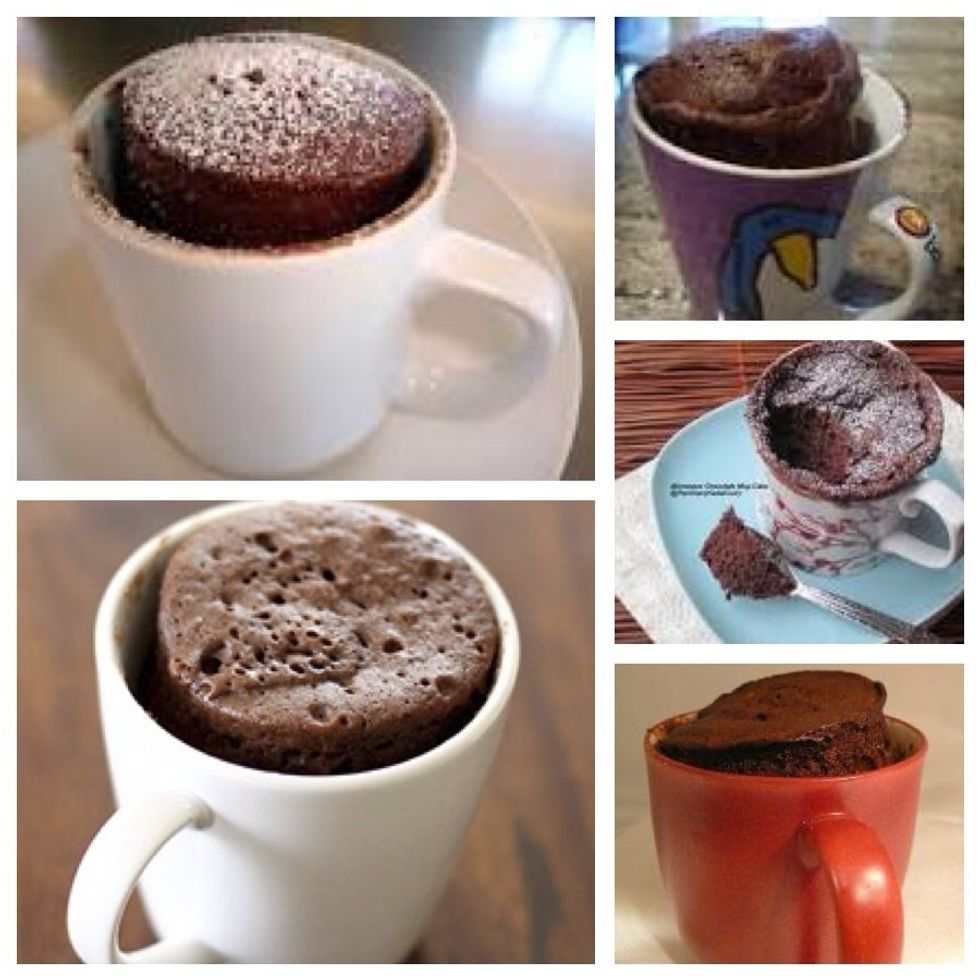 Here are just a few mug cakes people have sent in a photo of, Have fun baking :)
4.0Tbsp Self-rising flour
2.0Tbsp Sugar
2.0Tbsp Cocoa
1.0 Egg
3.0Tbsp Milk
3.0Tbsp Oil
1/2tsp Vanilla extract
1.0Tbsp Chocolate chips (Optional)
1.0 Large Mug