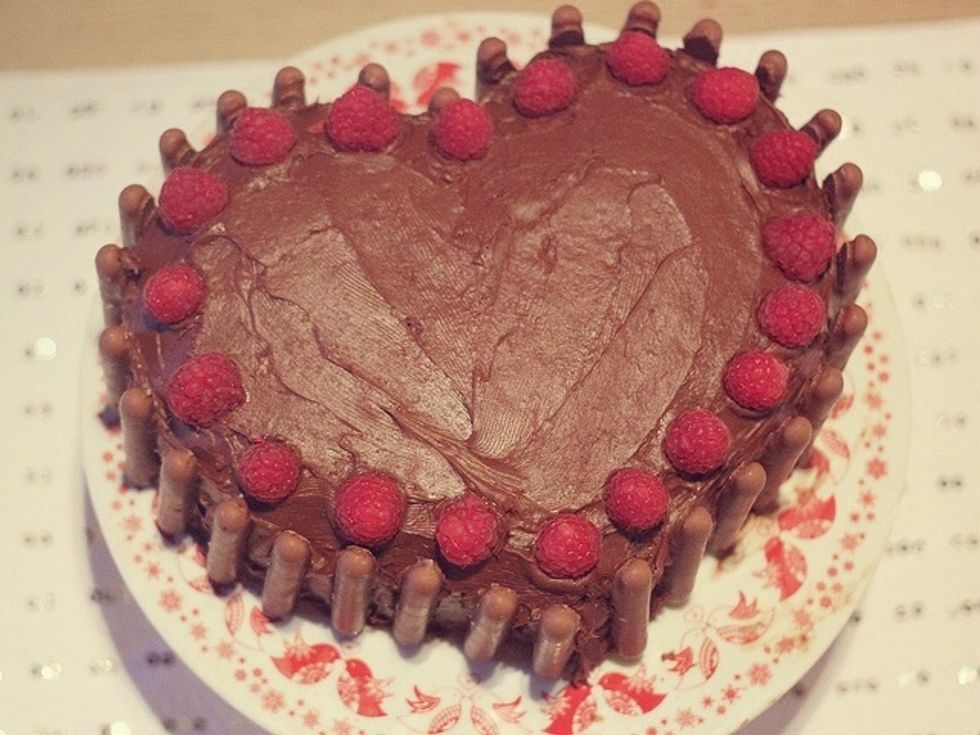 Heat the oven to 180*C and crease your heart shaped baking tins.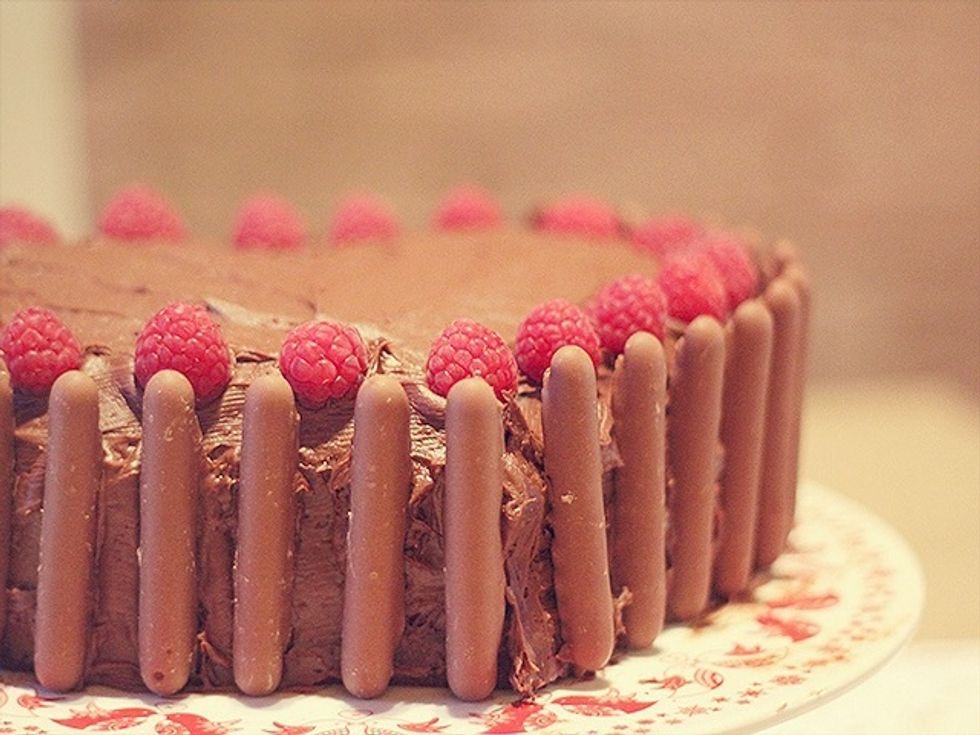 Put all the cake ingredients except the melted chocolate into a bowl and beat together with an electric whisk until creamy, then fold in the melted chocolate. Add more milk if the mixture is stiff.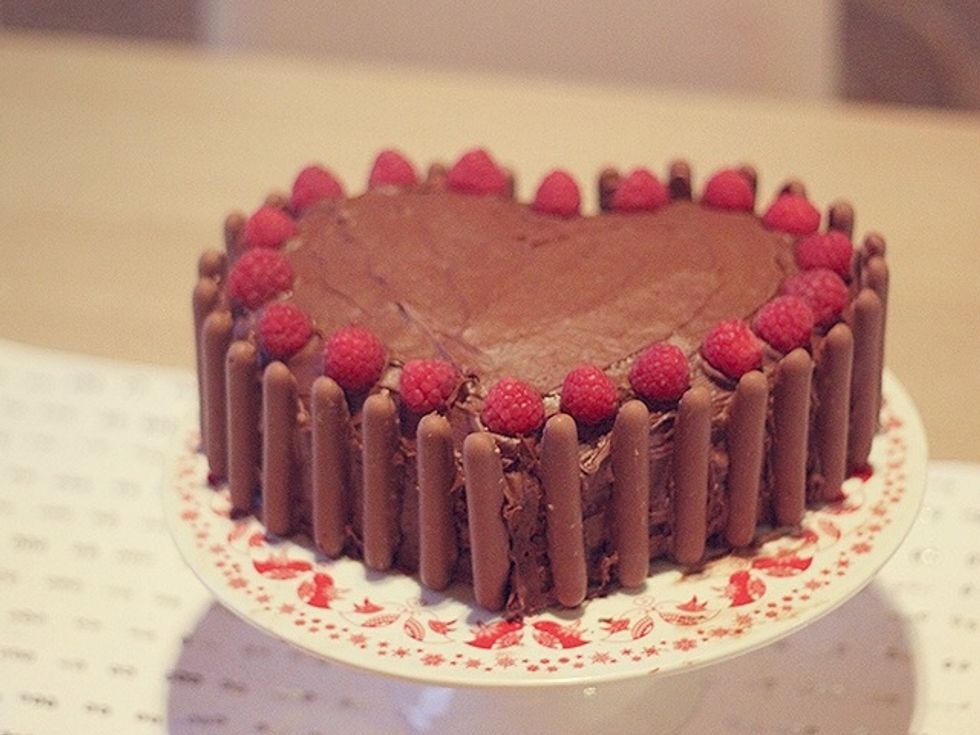 Divide the mix between two tins and level. Bake on the same shelf of the oven for 20-25 minutes or until the sponge springs back when pressed.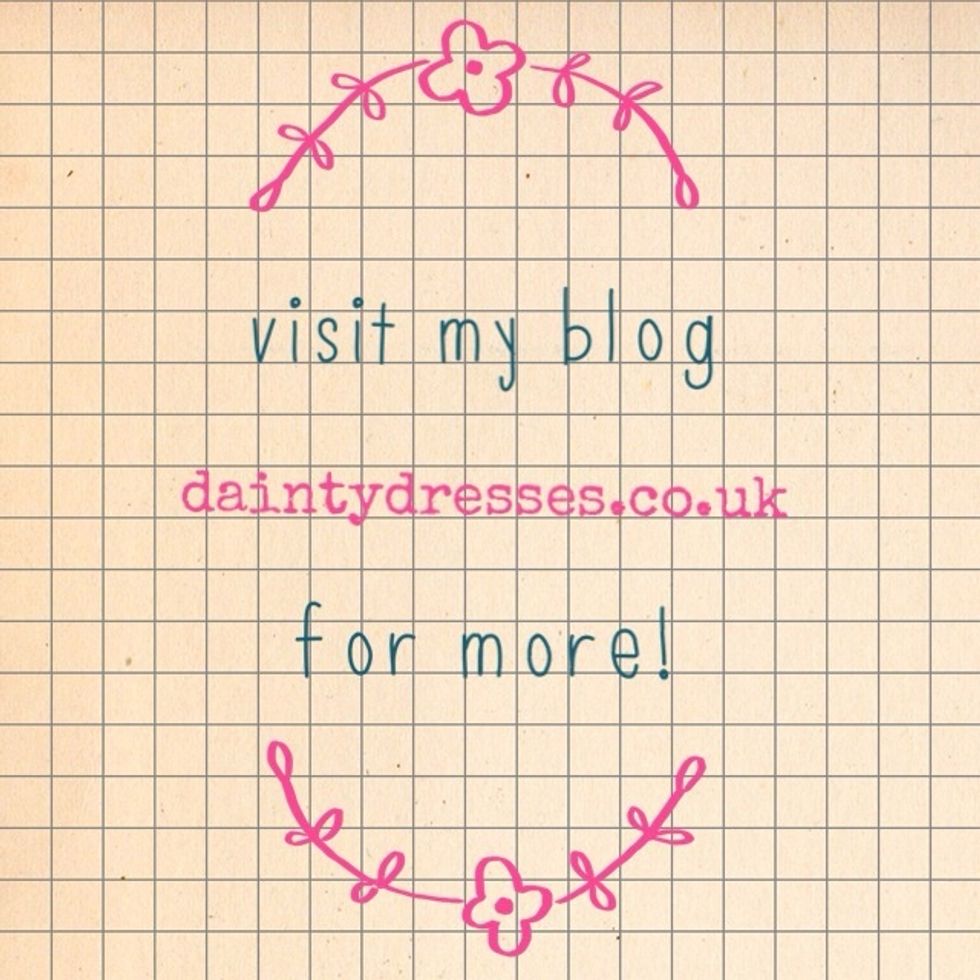 175.0g Self-rising flour
3.0Tbsp Cocoa powder
175.0g Butter
175.0g Golden caster sugar
1.0tsp Baking powder
3.0 Eggs
2.0Tbsp Milk
100.0g 70% dark chocolate, melted and cooled
1.0 Container Betty Crocker Chocolate Buttercream
2.0 Boxes of chocolate fingers
1.0 Handful of fresh raspberries