Preheat your oven to 350°F. You will need to round cake pans.
Mix all dry ingredients. Combine the flour, cacao powder, sugar, salt, cinnamon and baking soda.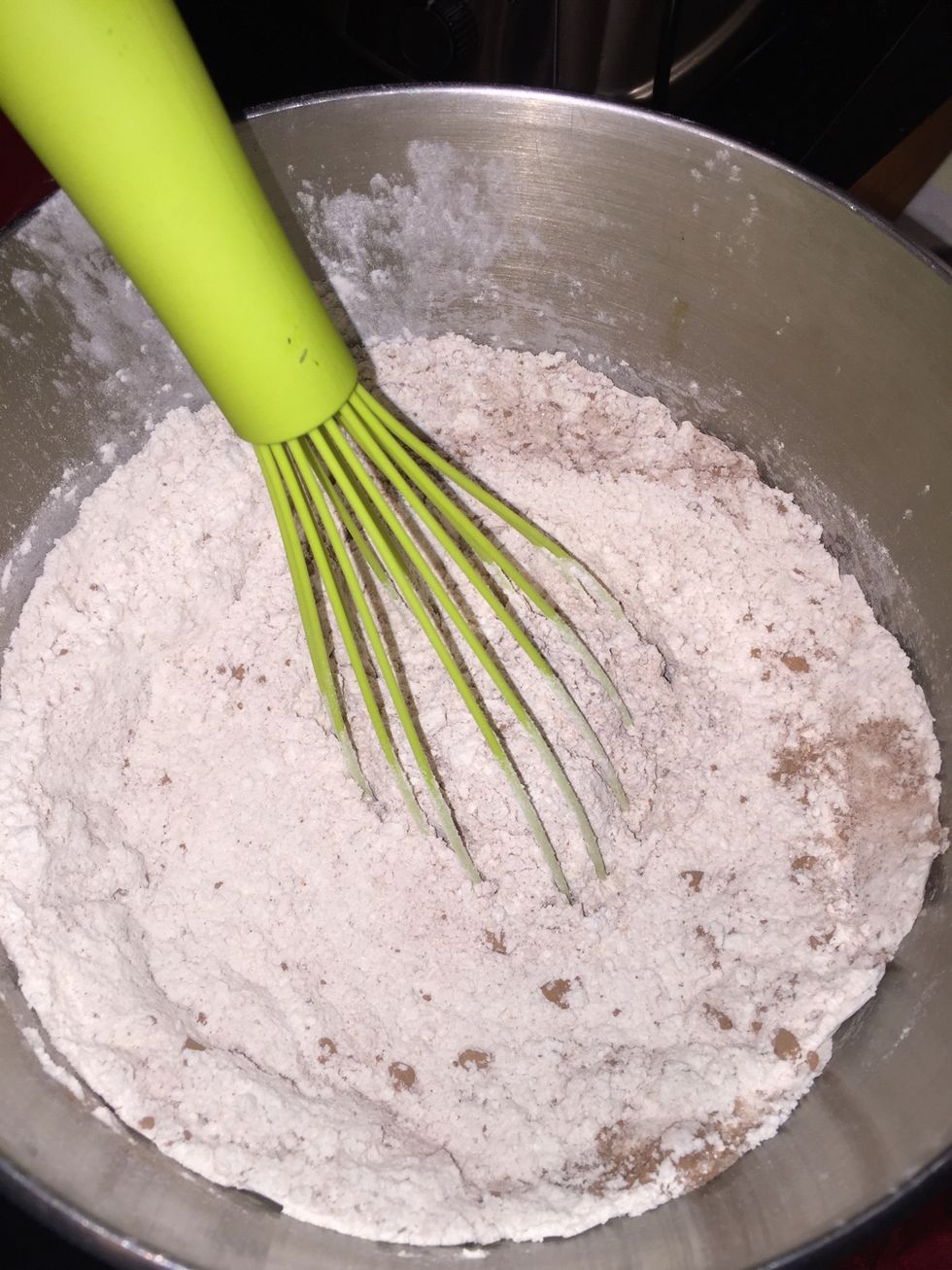 Just keep whisking just keep whisking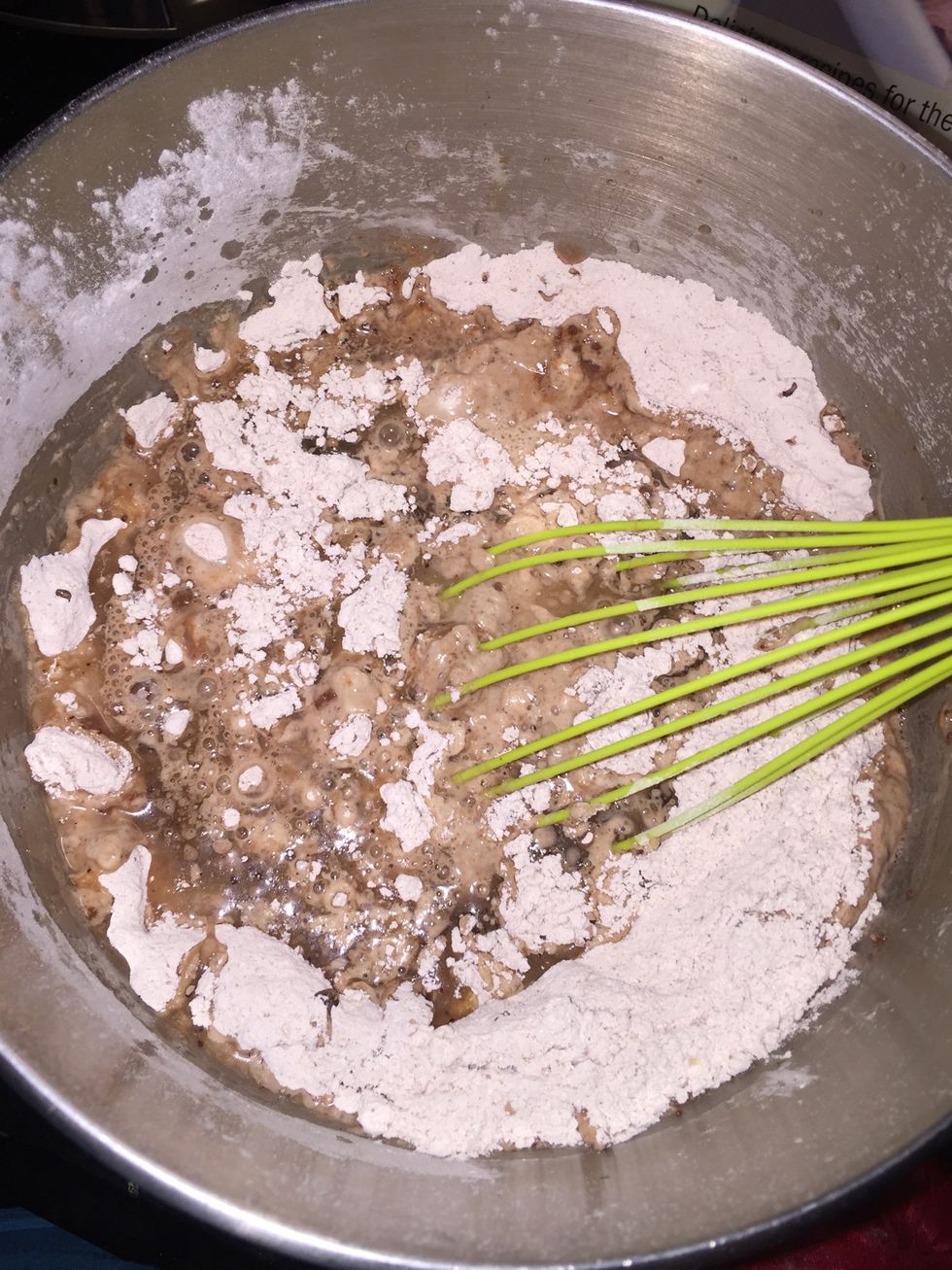 Add wet ingredients water, soy milk, vanilla extract, vinegar and coconut oil.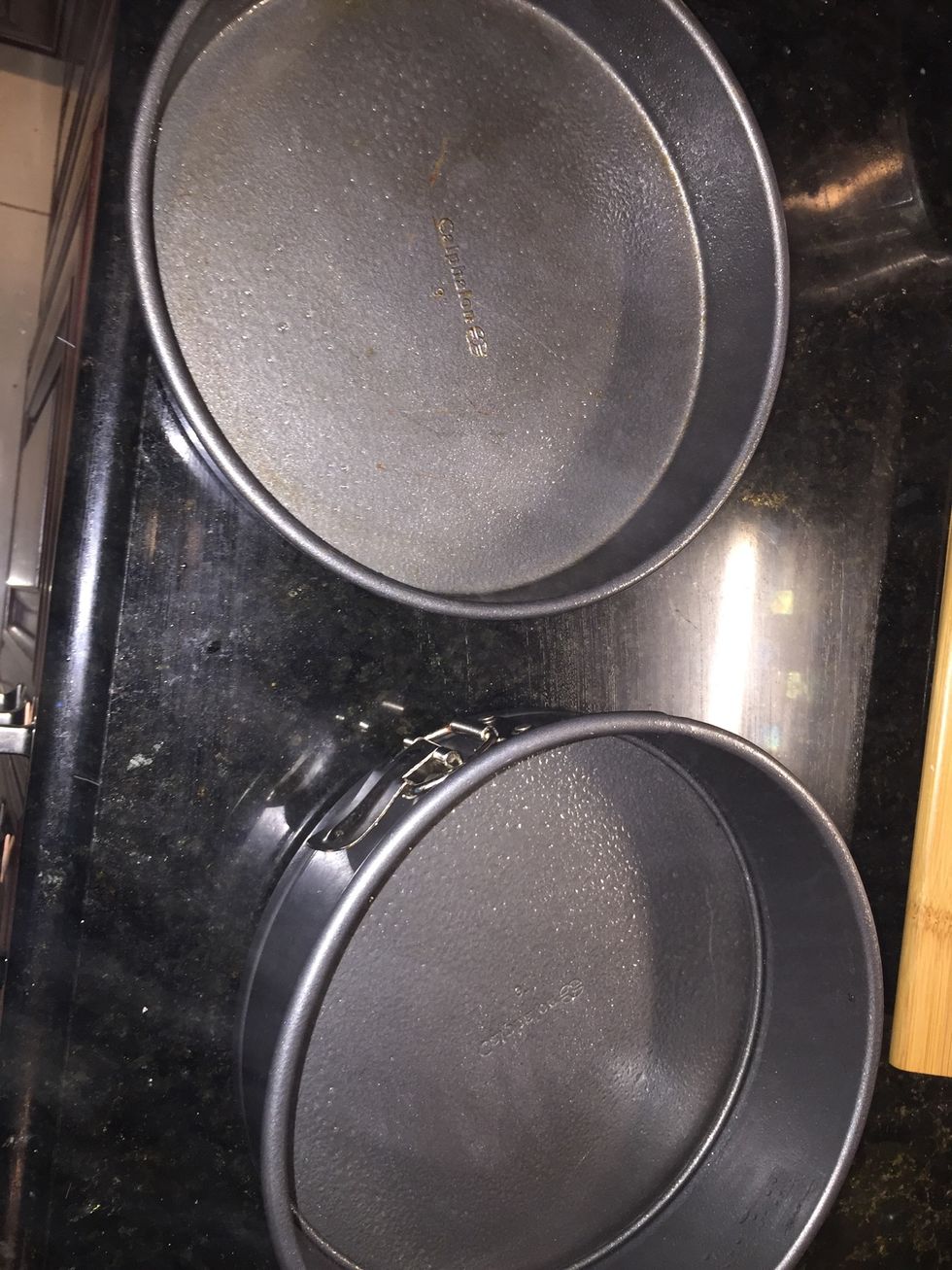 Grease pans.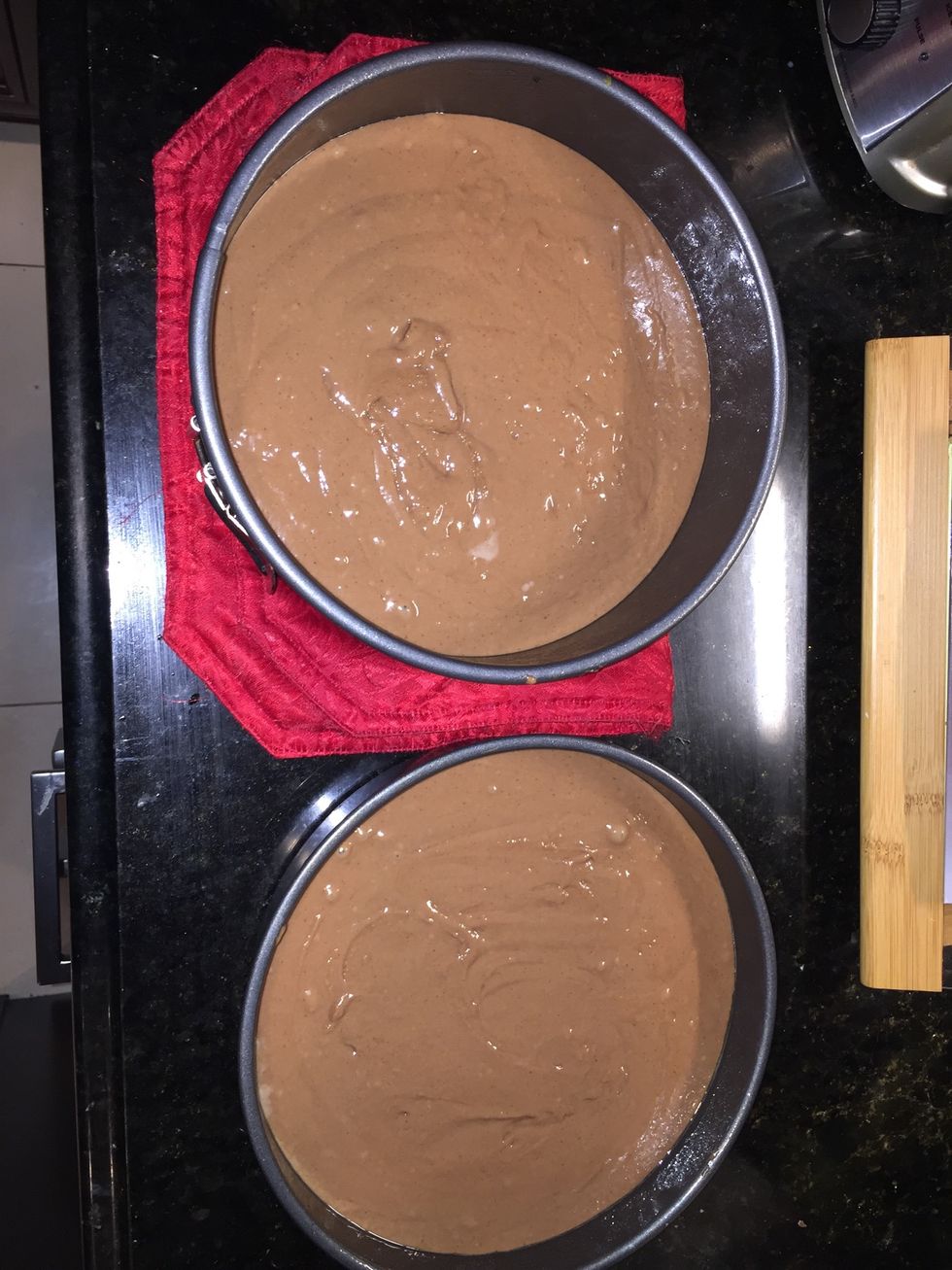 Pour in batter.
Put in preheated oven for 30 mins.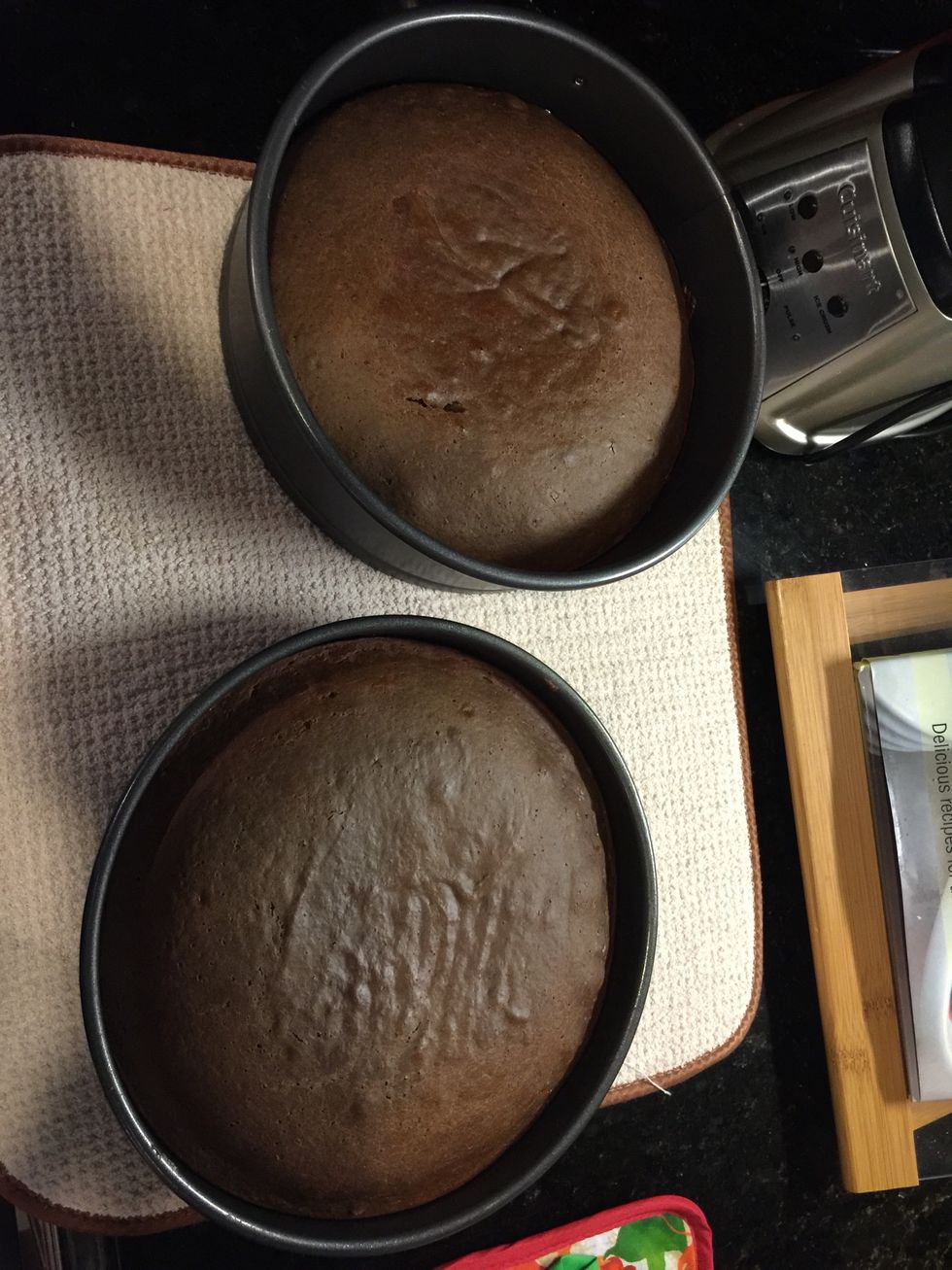 Let both pans cool.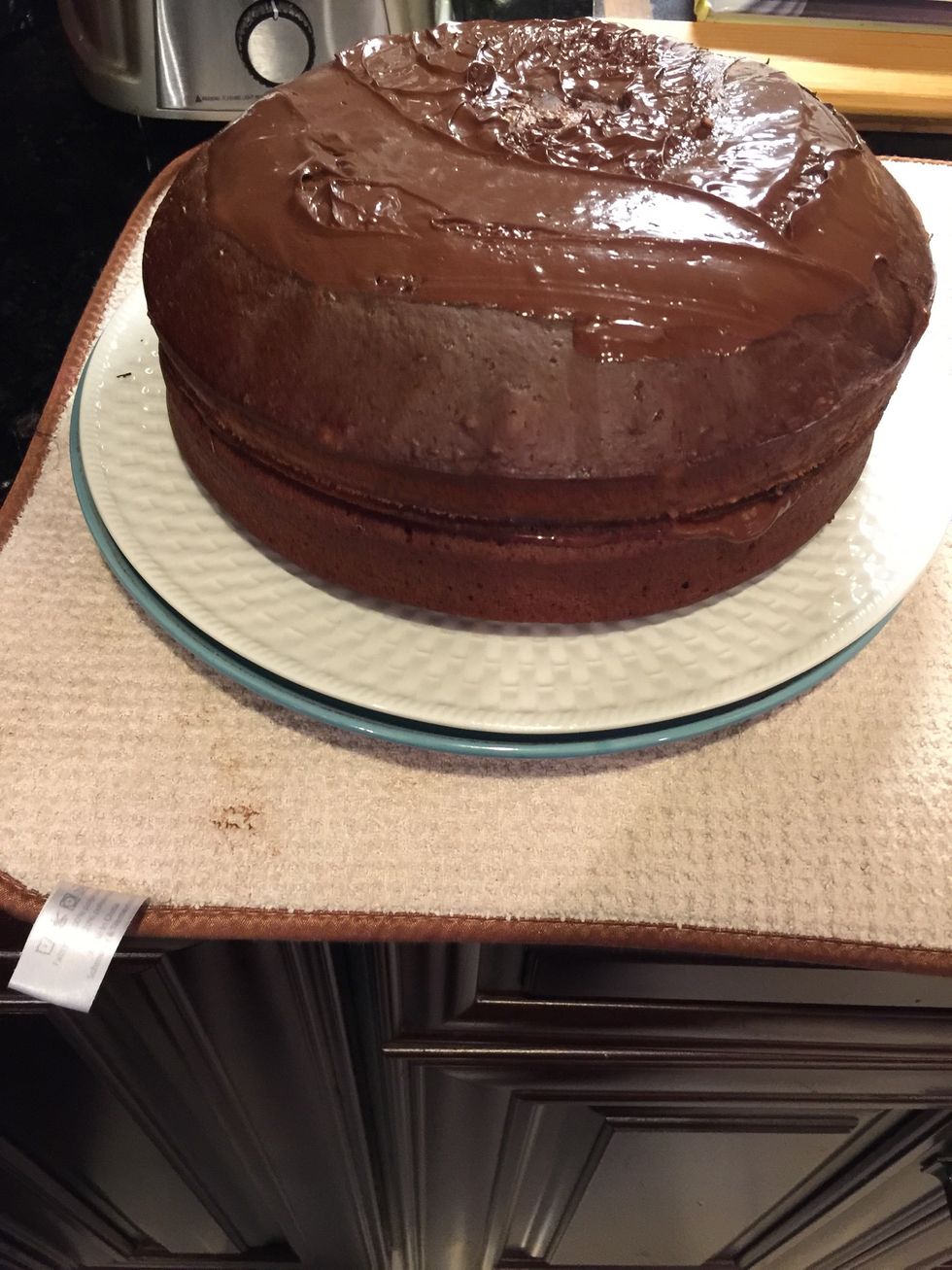 Add chocolate in middle between both cakes.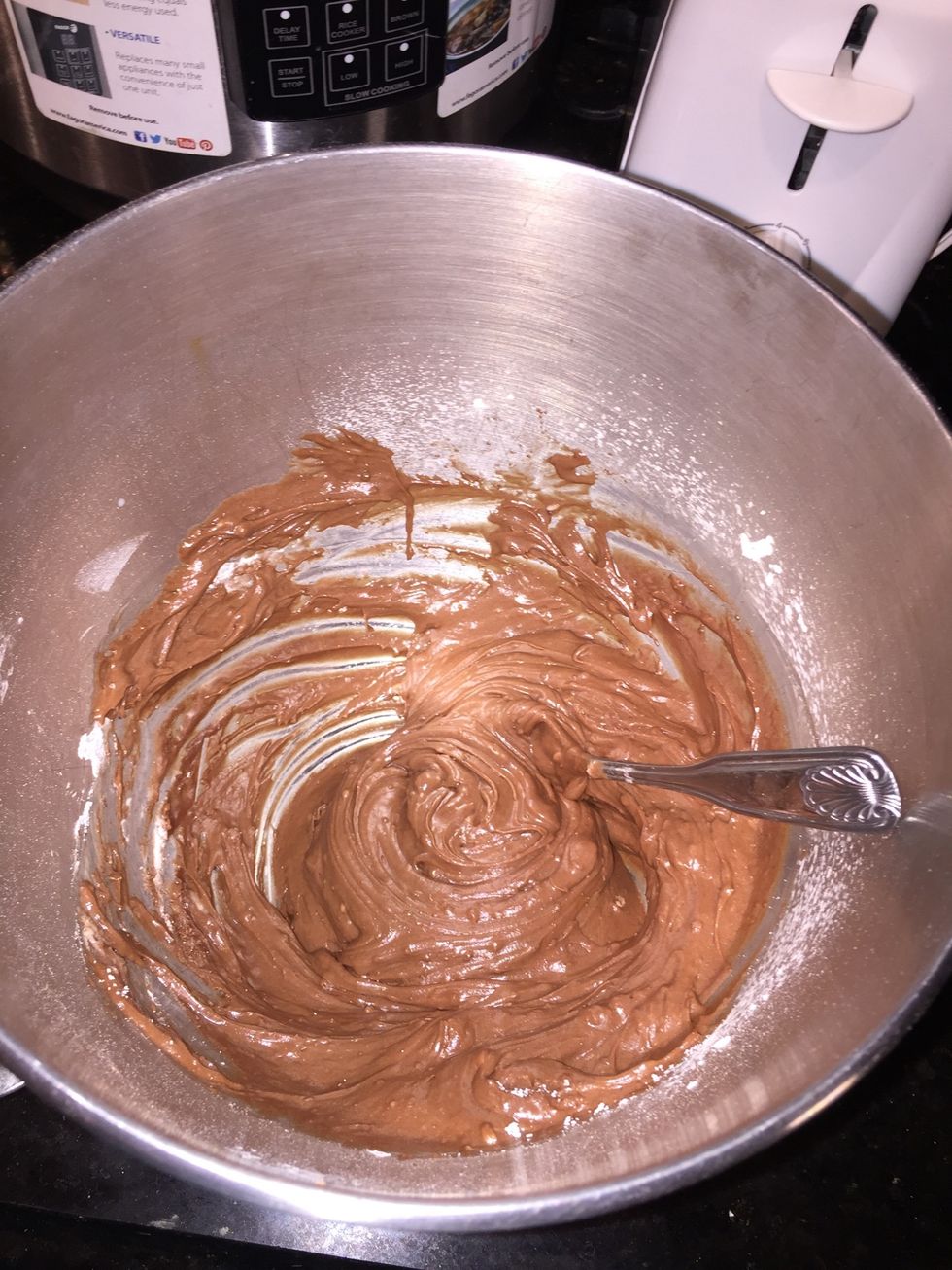 Then make the frosting. Powdered sugar, cacao powder, vanilla extract and soy milk. Whisk!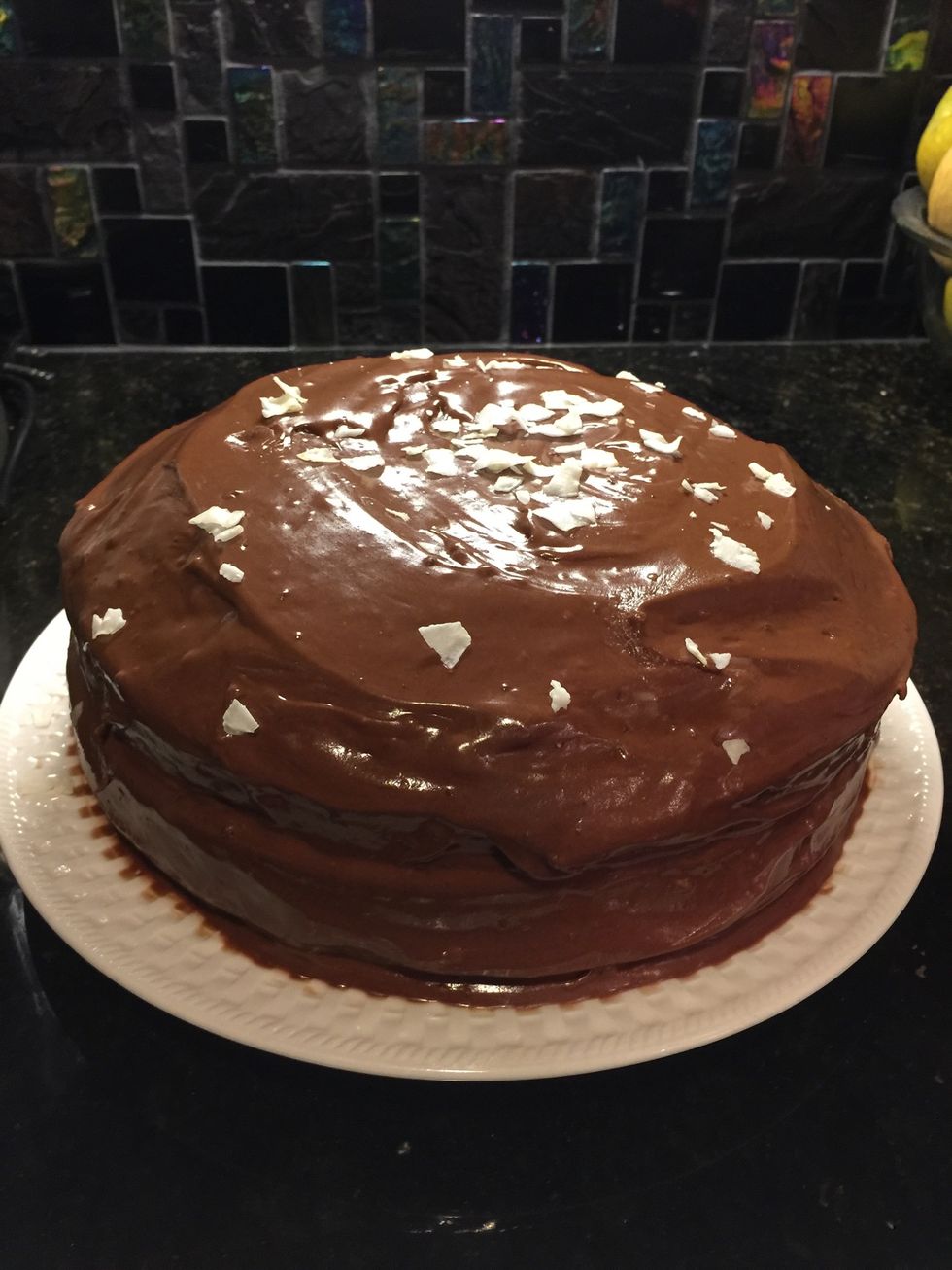 Then frost the cake and add any toppings you like. ( I added coconut flakes)
Yum! Enjoy!
5.0c All purpose flour
1/2c Sugar
2/3c Cacao powder
2.0tsp Baking soda
1.0tsp Salt
2.0c Water
2.0tsp Vinegar
1.0c Soy milk
2/3c Coconut oil
2.0tsp Vanilla extract
1.0tsp Cinnamon
3.0c Powdered sugar
1/3c Cacao powder
1/3c Vegan butter
1.0tsp Vanilla extract
4.0Tbsp Soy milk