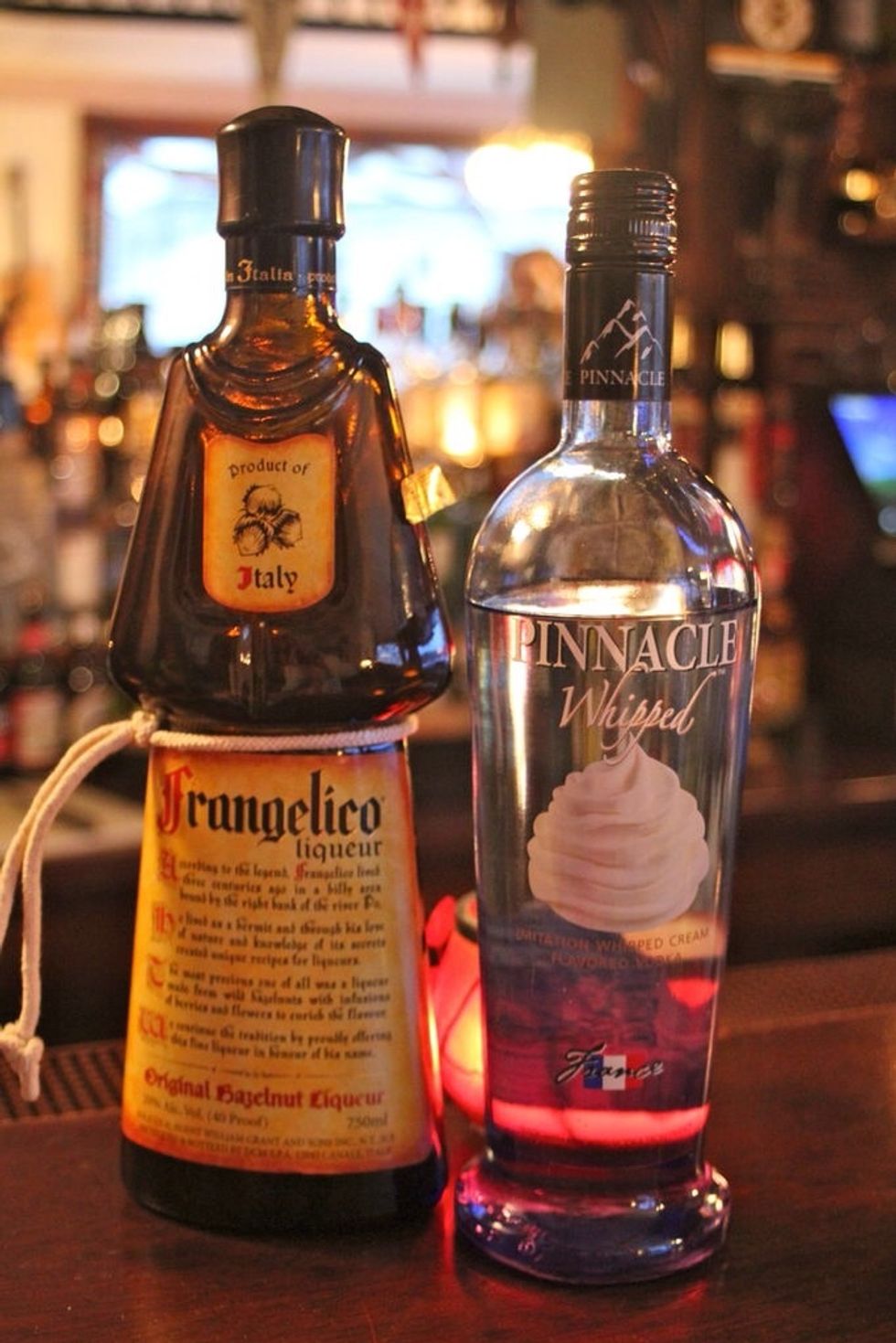 For your delicious chocolate covered pretzel shot, you'll need 1⃣ ounce of Pinnacle whipped vodka and 1⃣ ounce of Frangelico Liqeur. Both are essential for making this shot!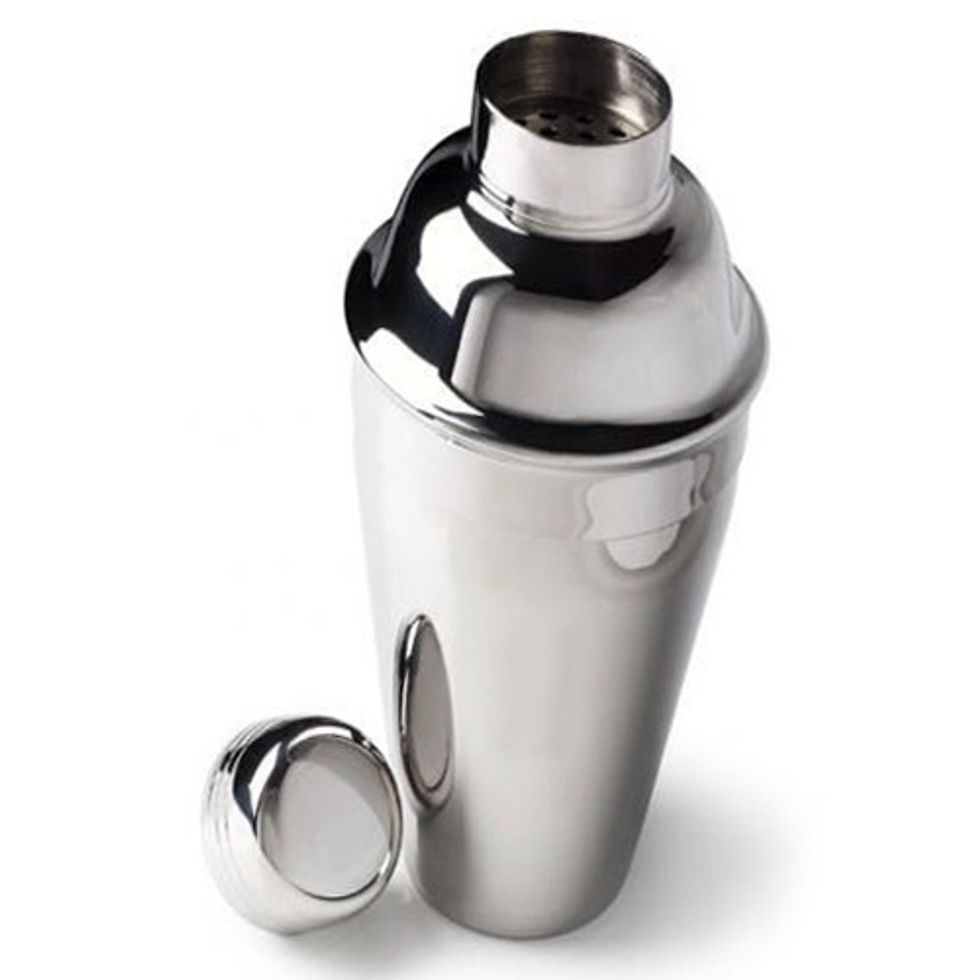 Pour the measured amounts of each liquor over some ice in a shaker that looks like this. If you do not have one, just use a cup with a lid on it!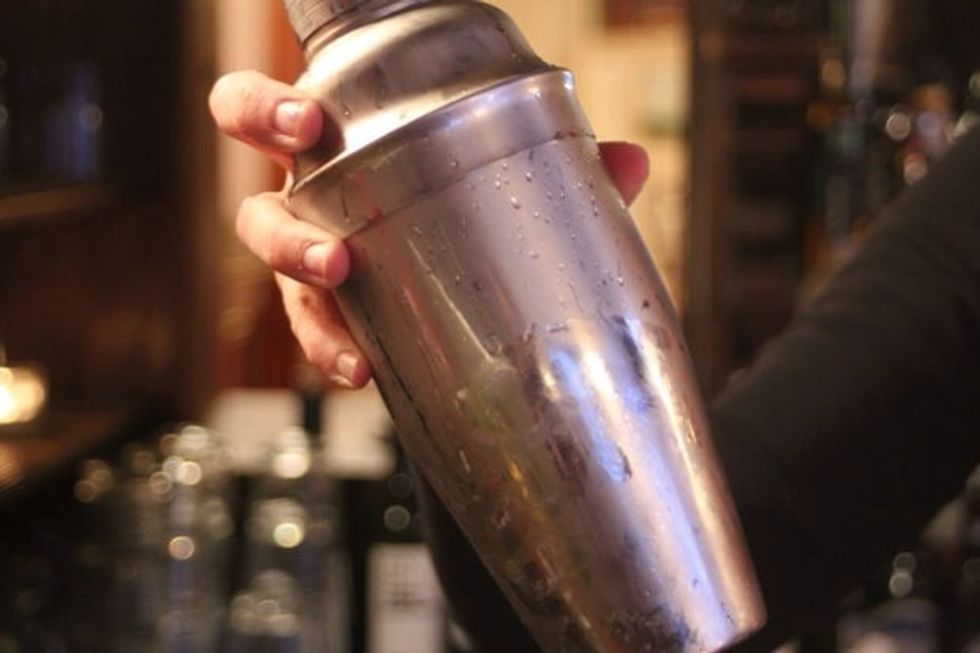 Shake! Shake! Shake!
Take your lemon wedge and run it around the rim of your glass and dip the rim in salt. After your glass is beautifully garnished, Strain the liquor mixture into the glass!
Lick the salt off the rim and.. READY...SET...SHOOT!! Ta-Da! Your chocolate covered pretzel in a shot glass! 🍺🍺cheers!
1.0oz Pinnacle whipped vodka
1.0oz Frangelico Liqeur
1.0pch Salt
1.0 Shot glass
1.0 Lemon wedge