Gather Your primary Ingredients, A mixing bowl, a Mixer and a pan. Here I used a 9'inch round pan.
Cut the mixing bag top slip off and pour it into your mixing bowl.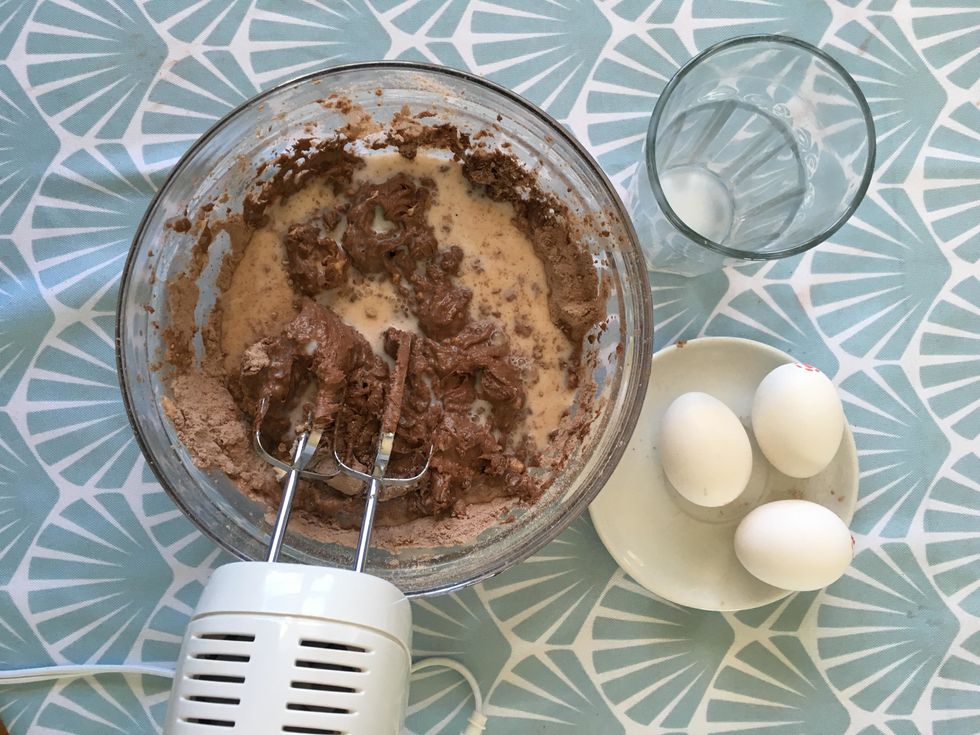 Add the milk and mix until it is semi-smooth, but not liquid. Small lumps are completely acceptable.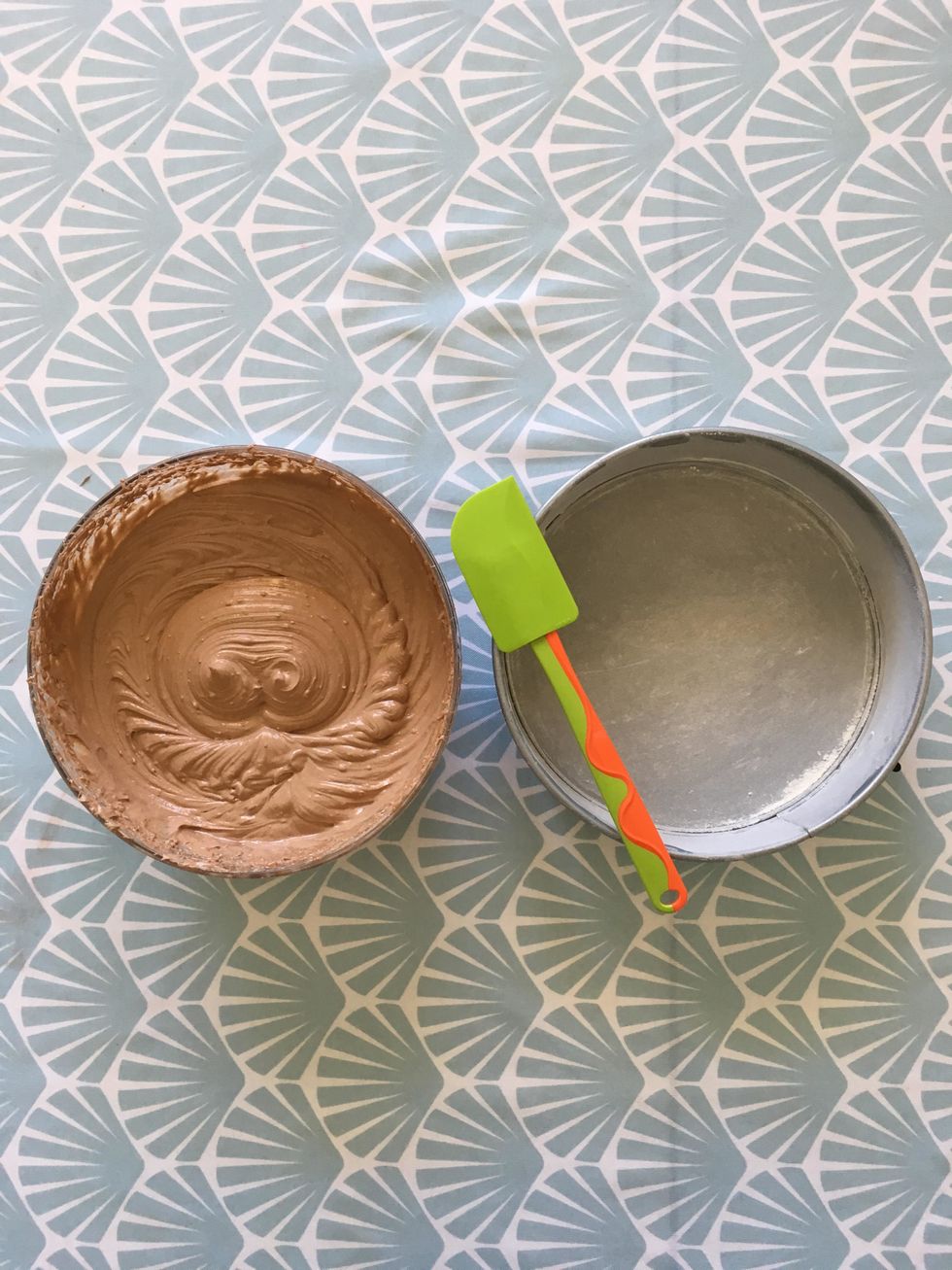 Smooth. For the next step get a rubber spatula or spoon.
Make sure your oven has been preset to be 350 F.
Place your cake pan into the oven for 35 minutes.
Do frequent checks on your cake to make sure that it is rising properly, almost like a muffin-top.
Take your cake out of the oven and let it cool for a few minutes. and flip it over onto the cooling pan. Let it cool for 30 minutes, until it's cold, I don't suggest you put it in the freezer AT ALL.
I didn't suggest you to put it in your refrigerator because that will make the cake harden far too much.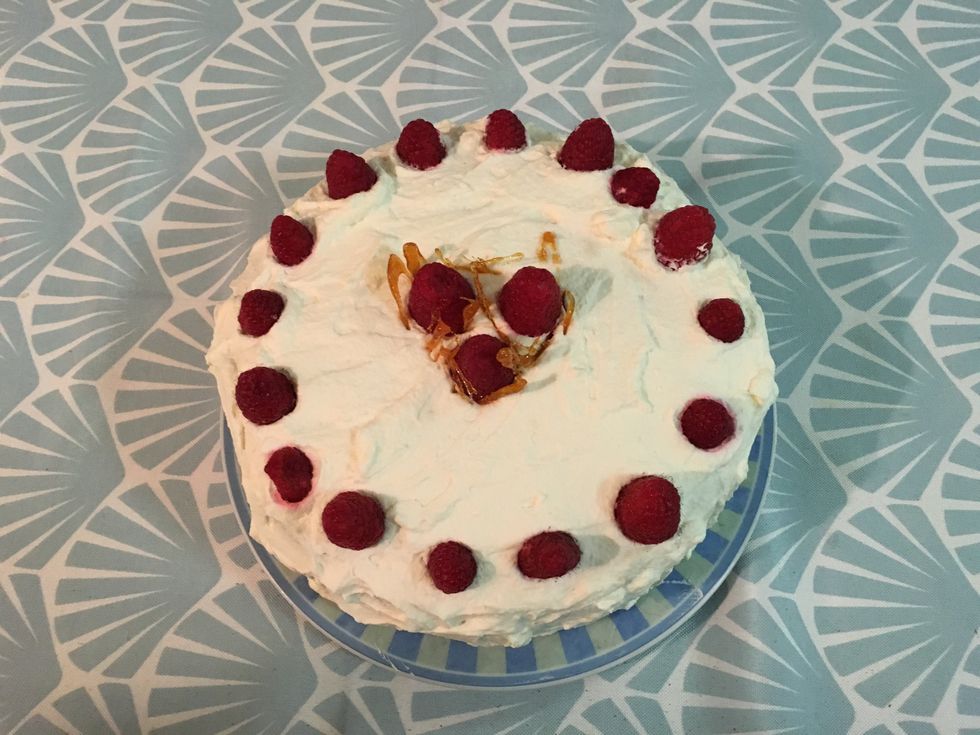 Decorate at will!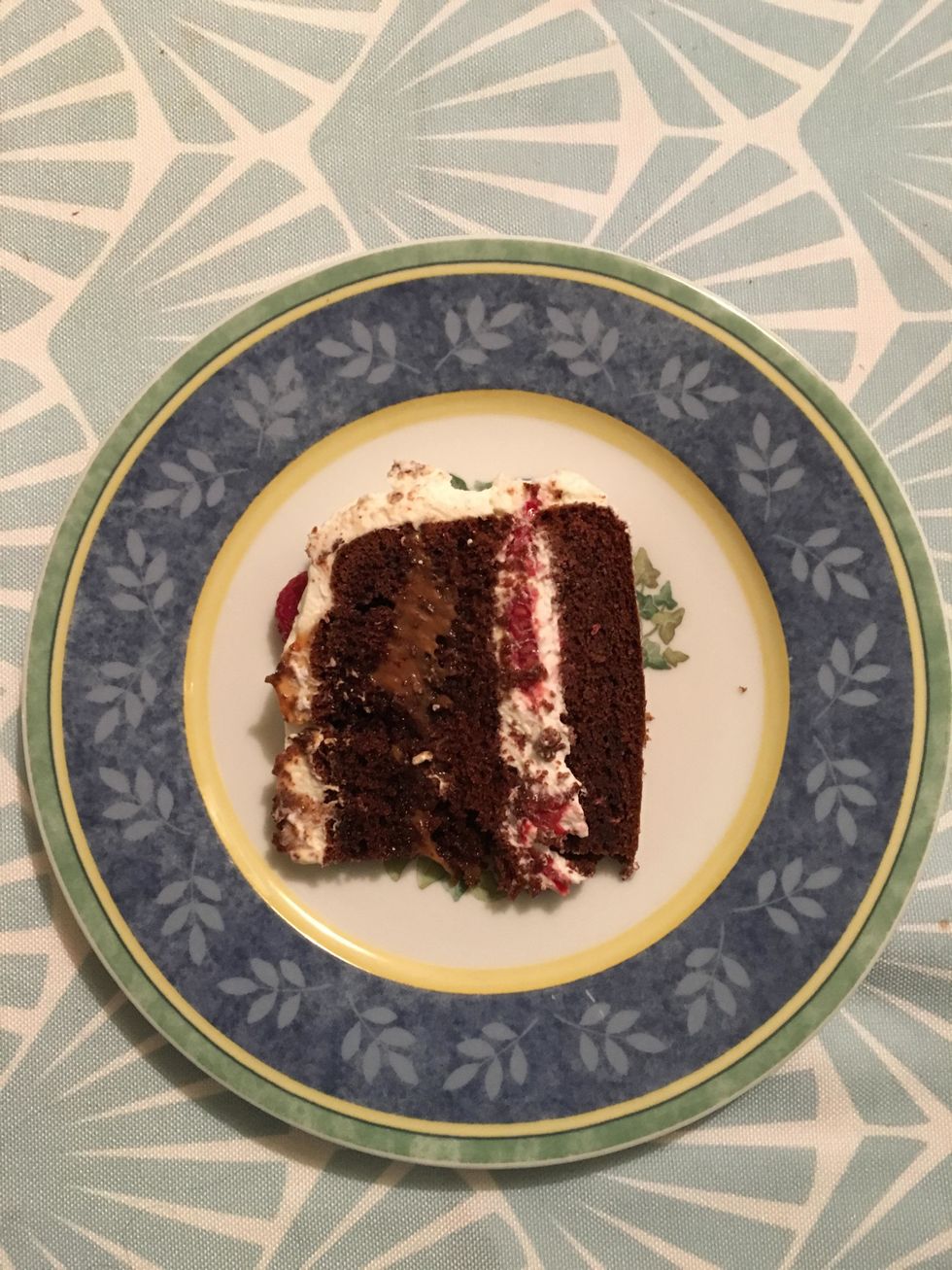 This is a slice of how my cake looked.
For my cake I cut it into 3 equal slices. The first gap was filled with "Dulce De Leche" and the second was filled with raspberries and whipped cream. I then coated it in whipped cream and raspberries
Chocolate Cake Mix
1/4c Milk
3.0 Eggs
8.0Tbsp Butter