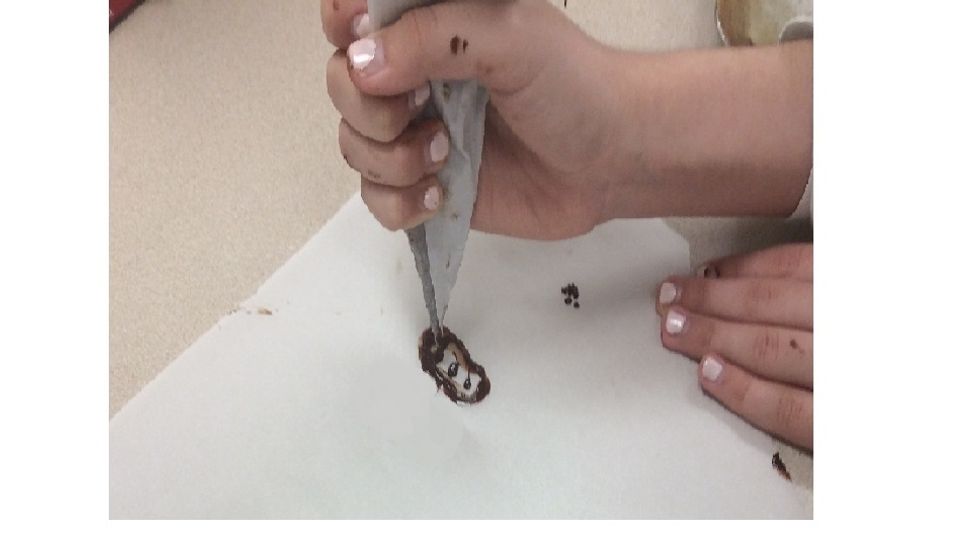 First make the design of your first wing in anyway you want you can really go fancy with this.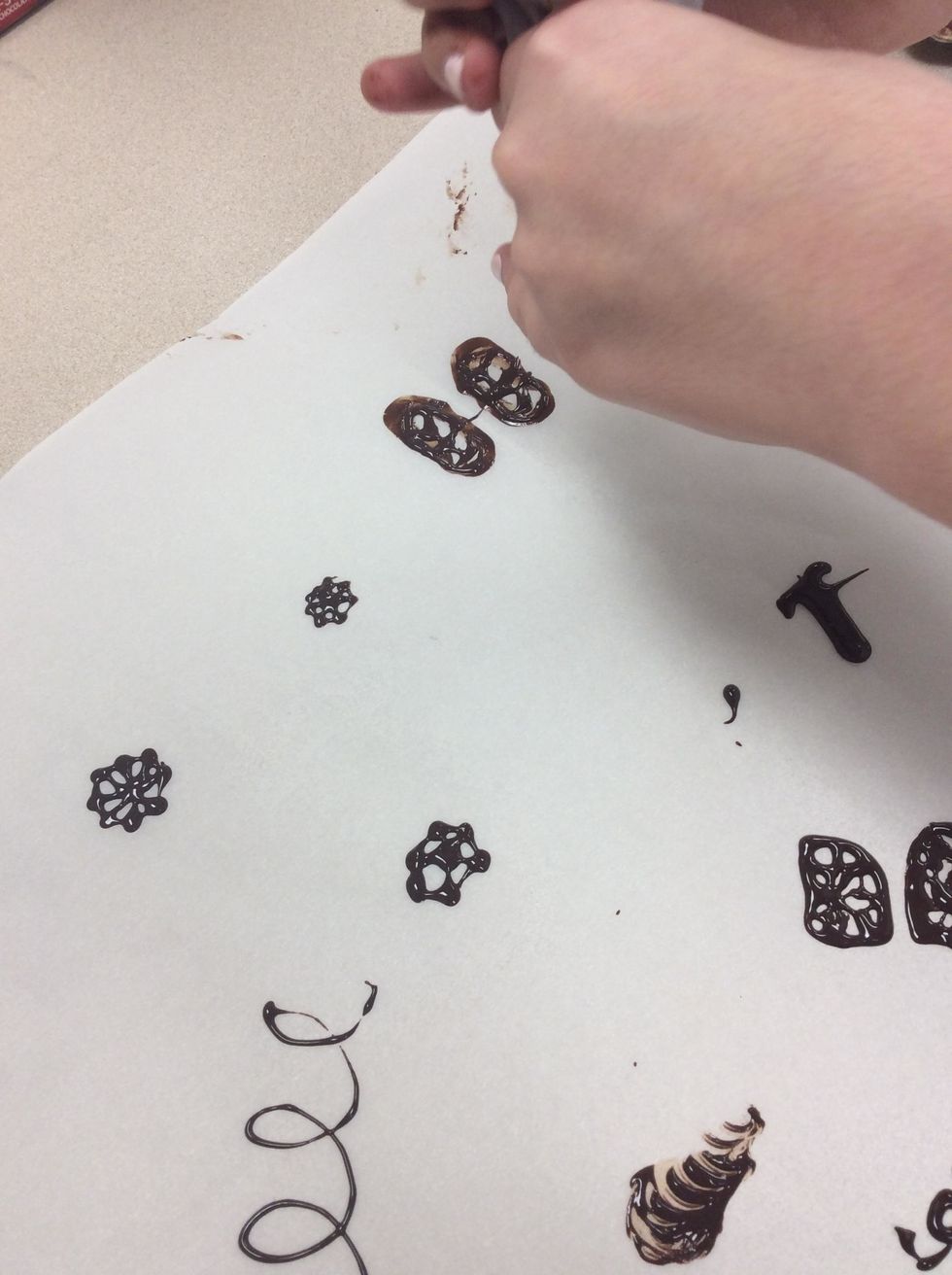 You can be sloppy like me or be clean and neat. Fold the parchment paper to copy your design into the other side. After thicken your wings so that you can take them of the parchment paper later since.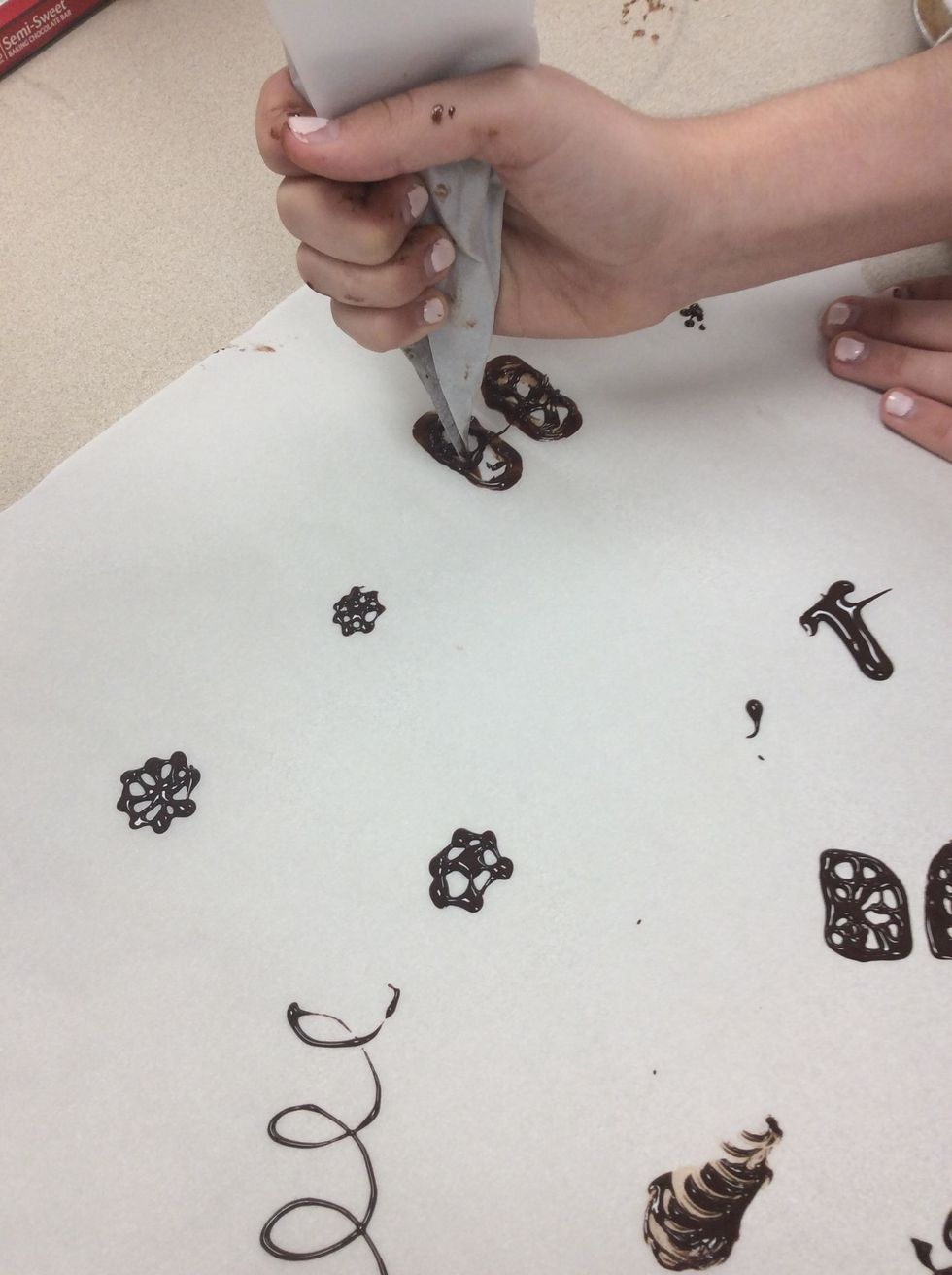 Thicken your wings like I said before so that they will be easy to take off and not too fragile.
Then make the body of the butterfly. I suggest that your body thick so that the wings don't break off.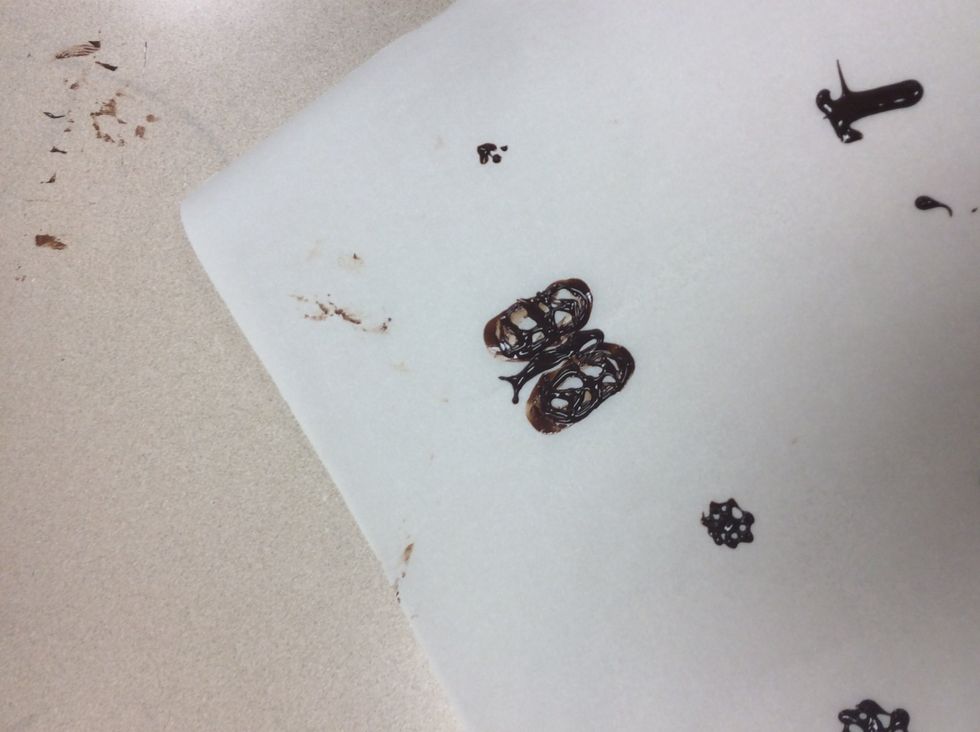 Then boom you are done. Now put your butterfly in the fridge to cool 10 min. Hope you like your butterfly...oh also careful not to melt your butterfly with your body heat. Well bye hope it was pretty.
1.0 a pot
1.0 a glass bowl
1.0 bar of chocolate(or more)
parchment paper
a flat surface(ex.cutting board)