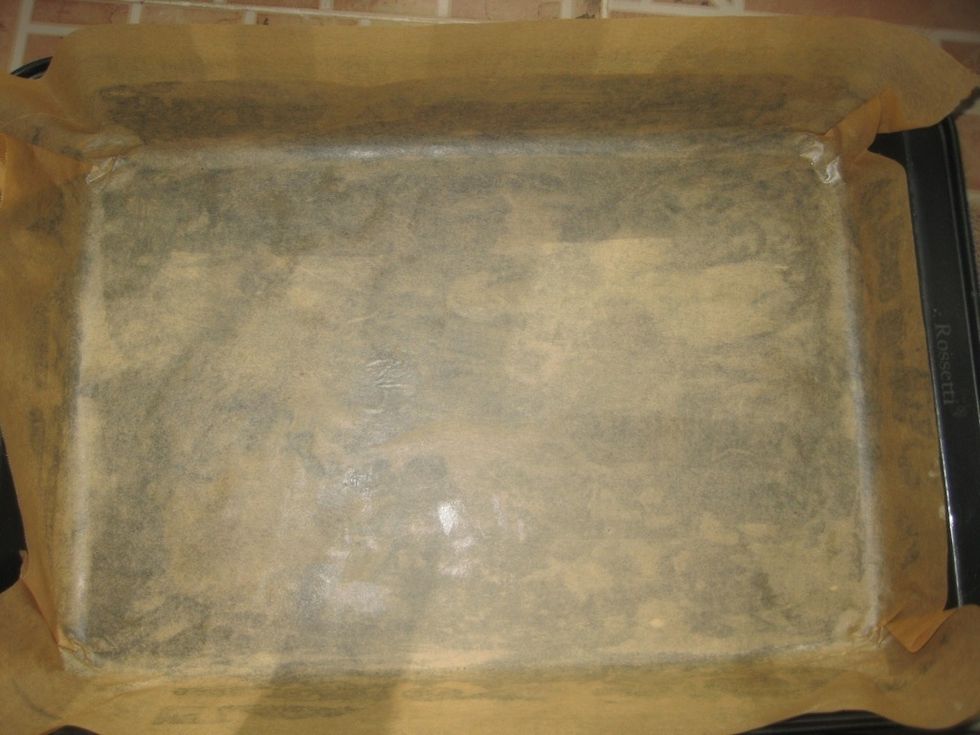 Prepare your baking sheet by greasing the tin first then lining with parchment paper. This is optional and you can leave out the paper when u want to serve the cake straight from the tin.
Set the oven @ 180C/350F gas 4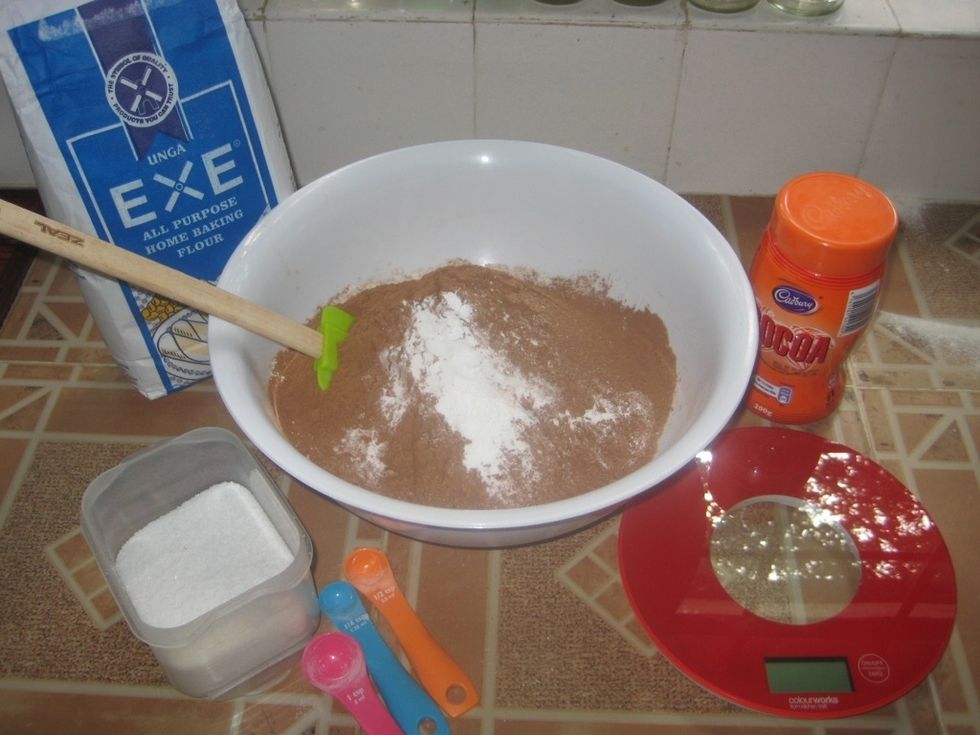 First get dry ingredients in a bowl together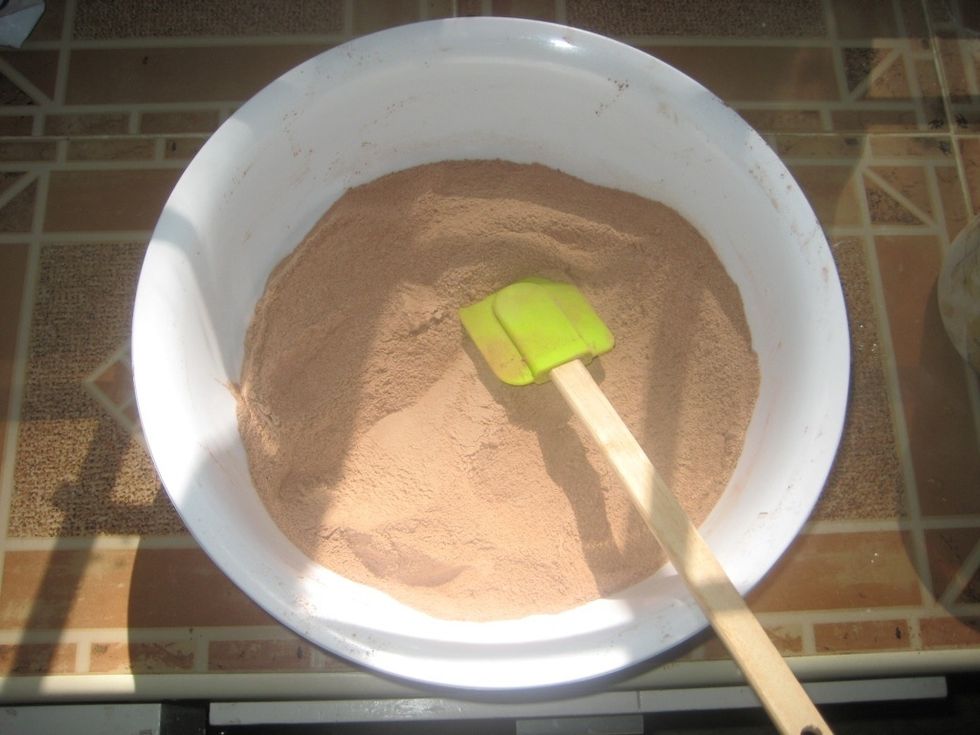 Dry ingredients all mixed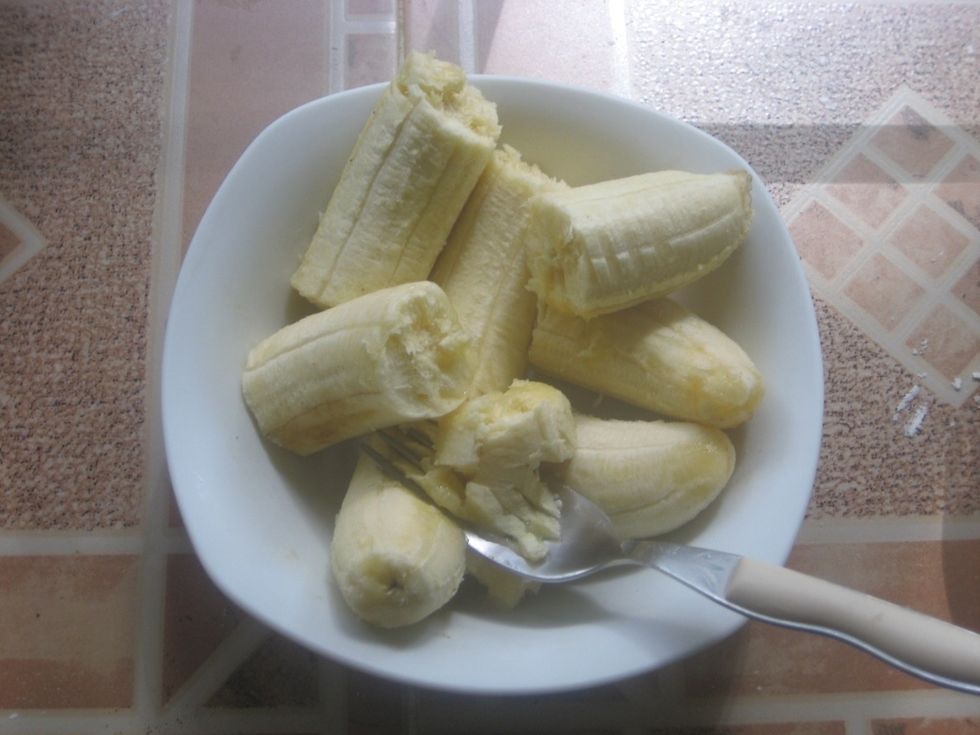 Mash the bananas using a fork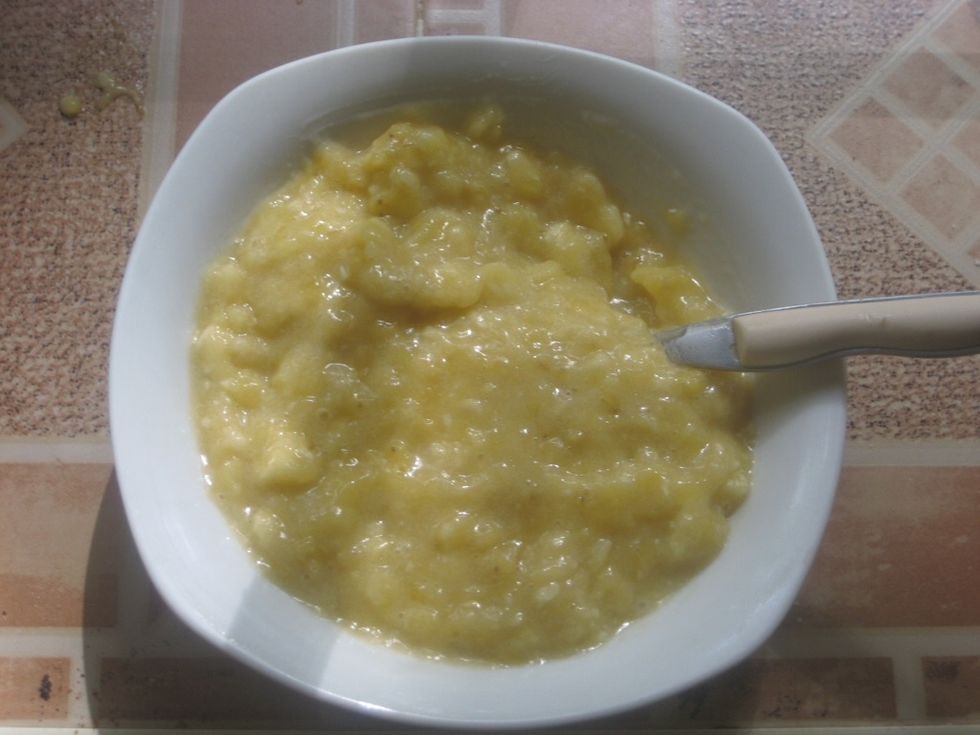 All mashed up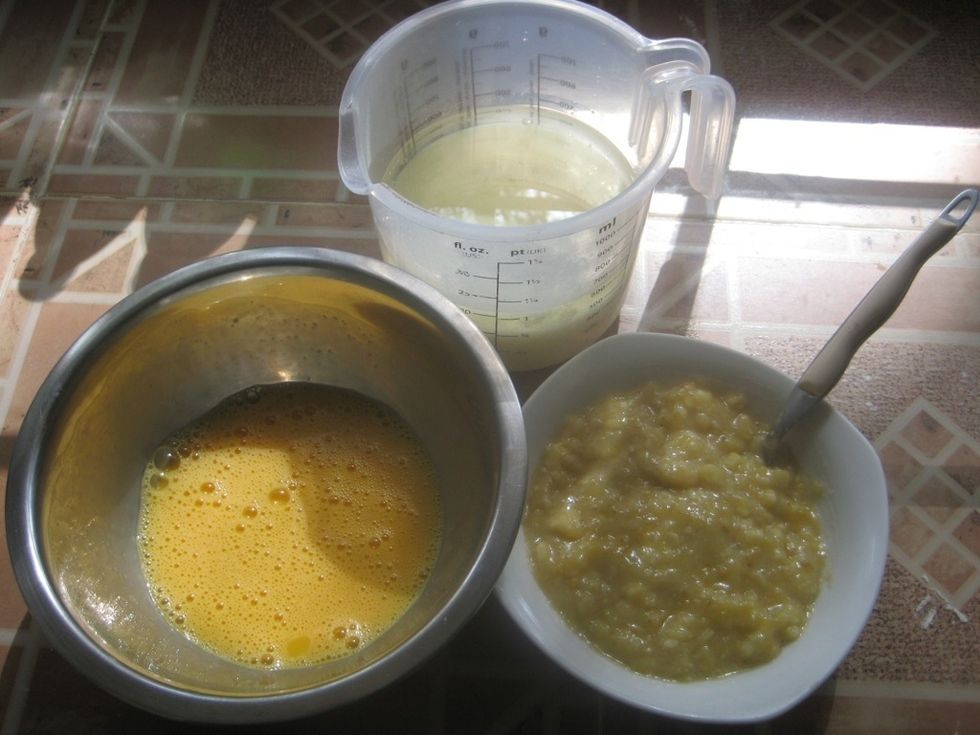 Beat the egg, mix the water,milk,oil,vanilla and gather the wet ingredients together.
Combine the banana and wet ingredients into one container and mix well. Add into the dry ingredients.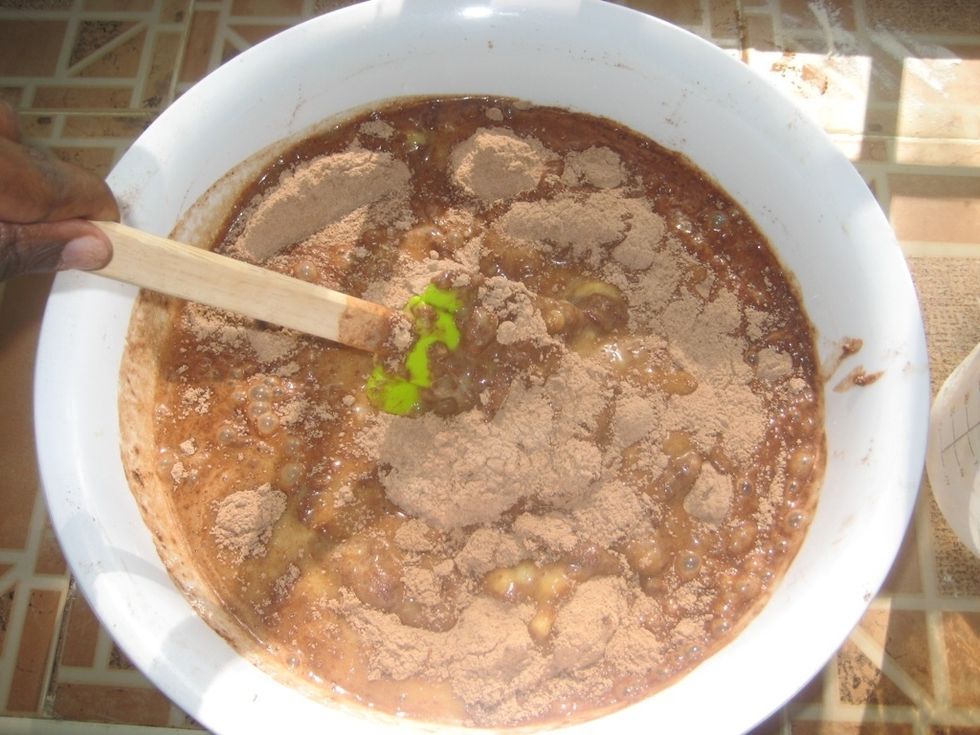 Mix gently making circular motions in and out with your spatula.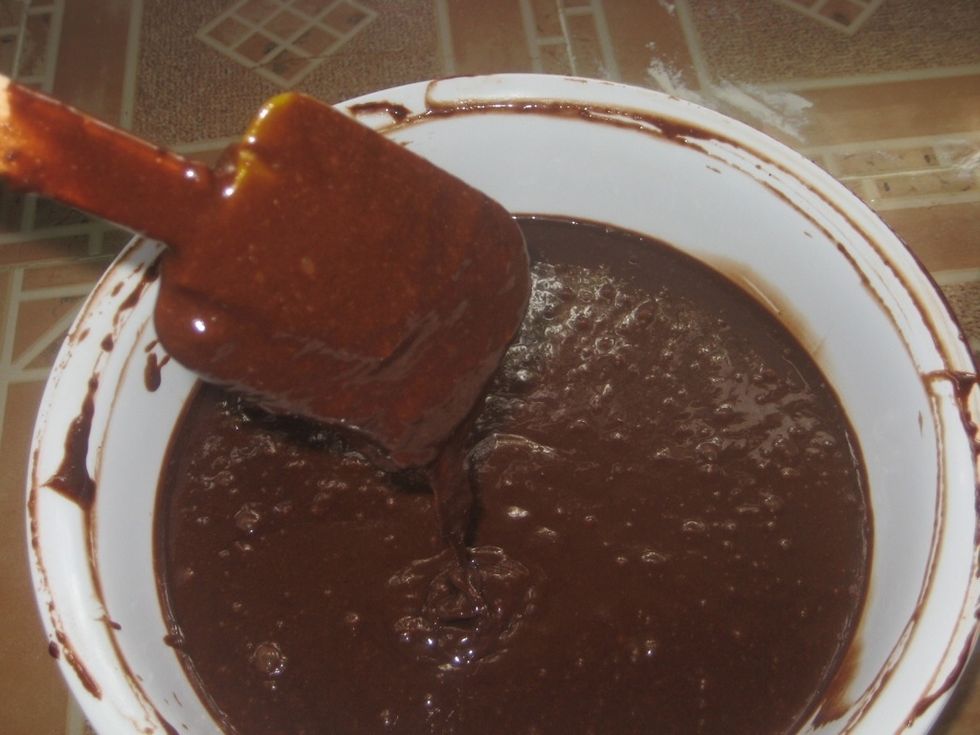 When fully mixed it should be runny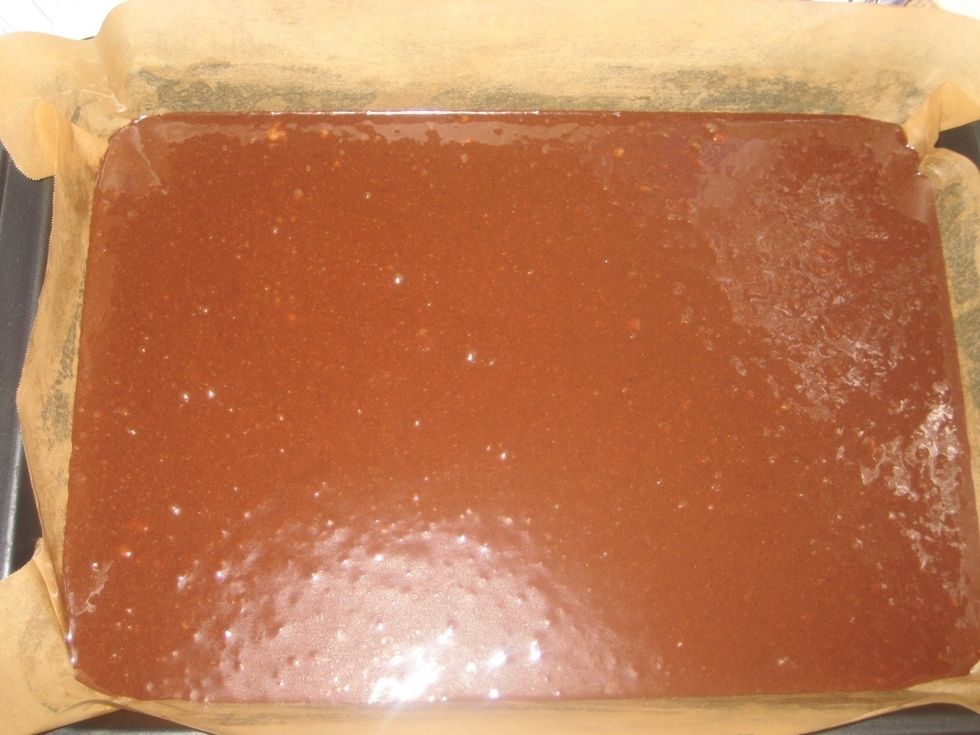 Pour into the ready baking sheet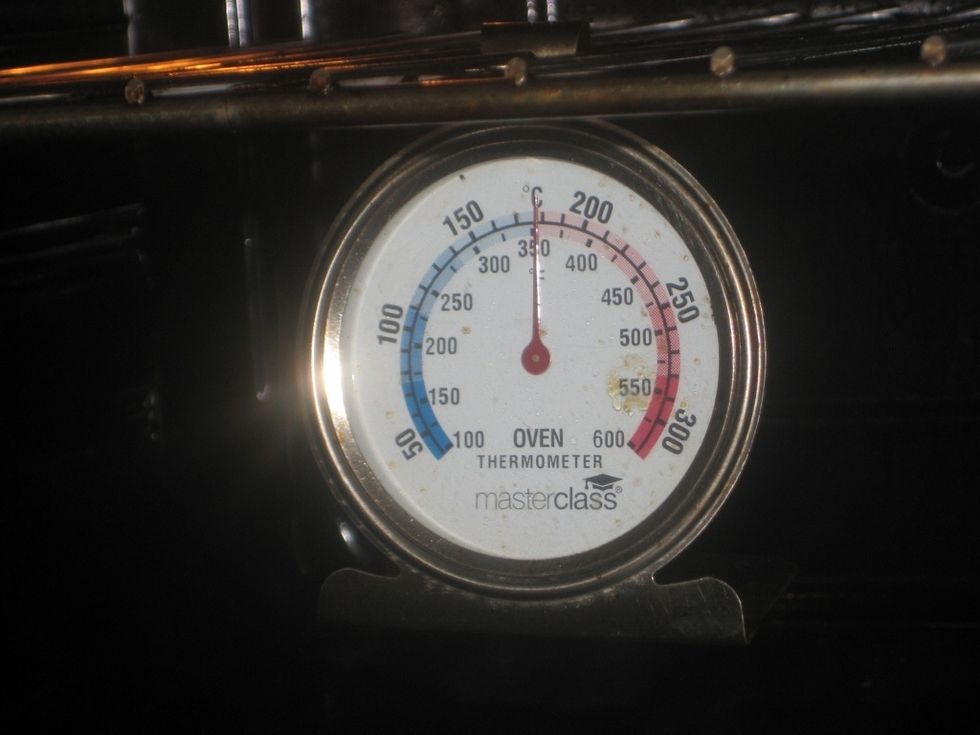 Into the preheated oven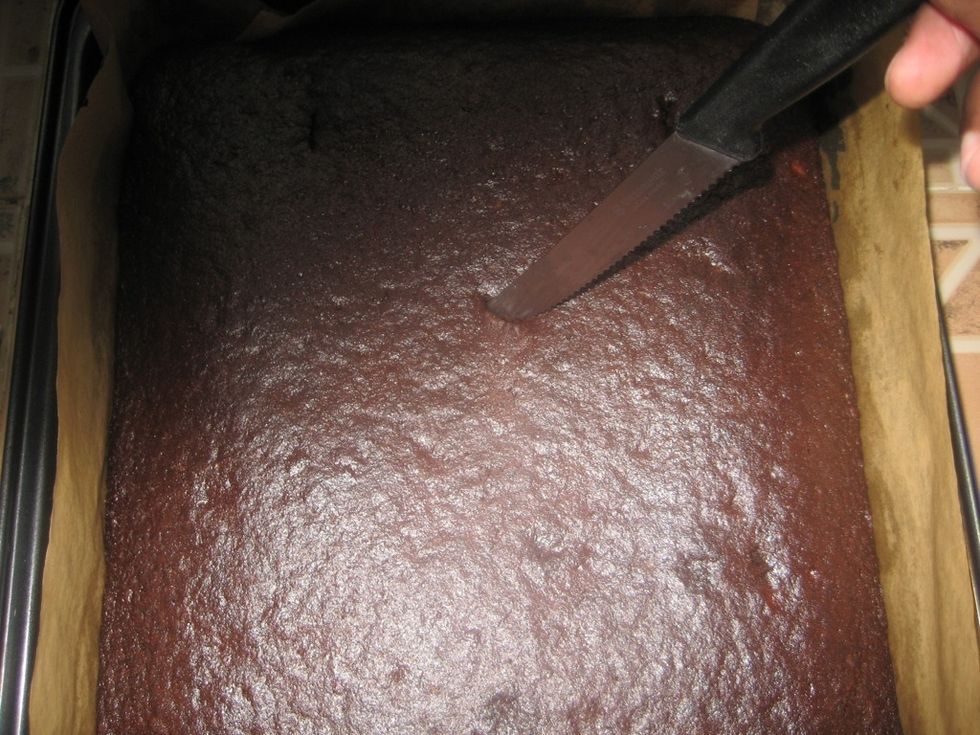 Depending on baking tin used the cake should be ready 25-30 minutes. Check by dipping a knife on the deepest part of the cake.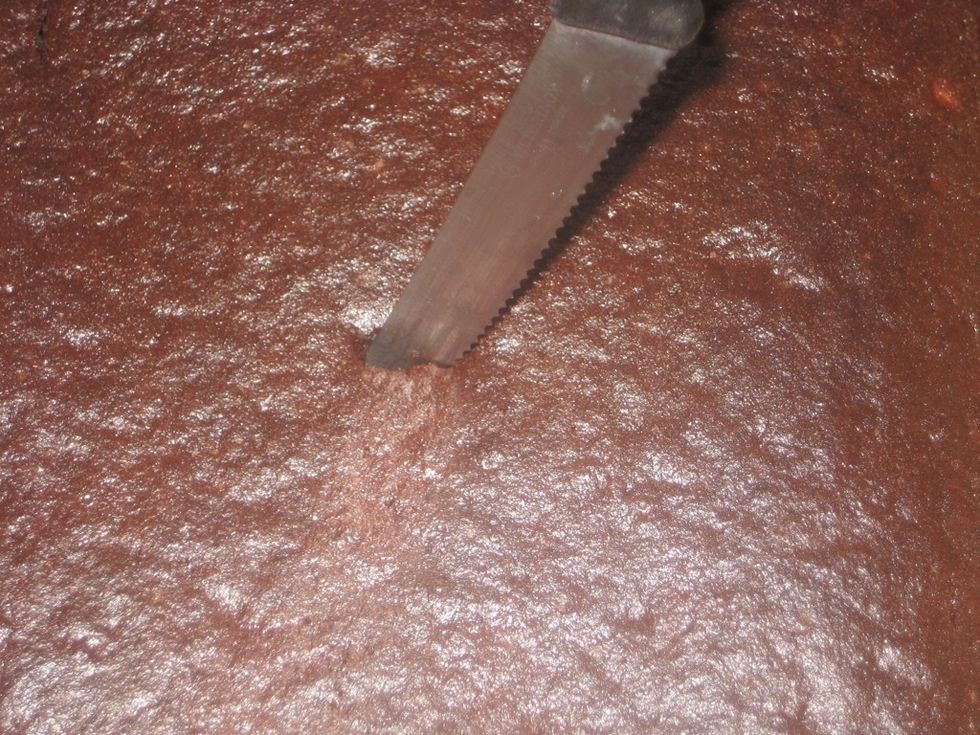 In..............
.............Out! If it's dry when coming out, it's ready.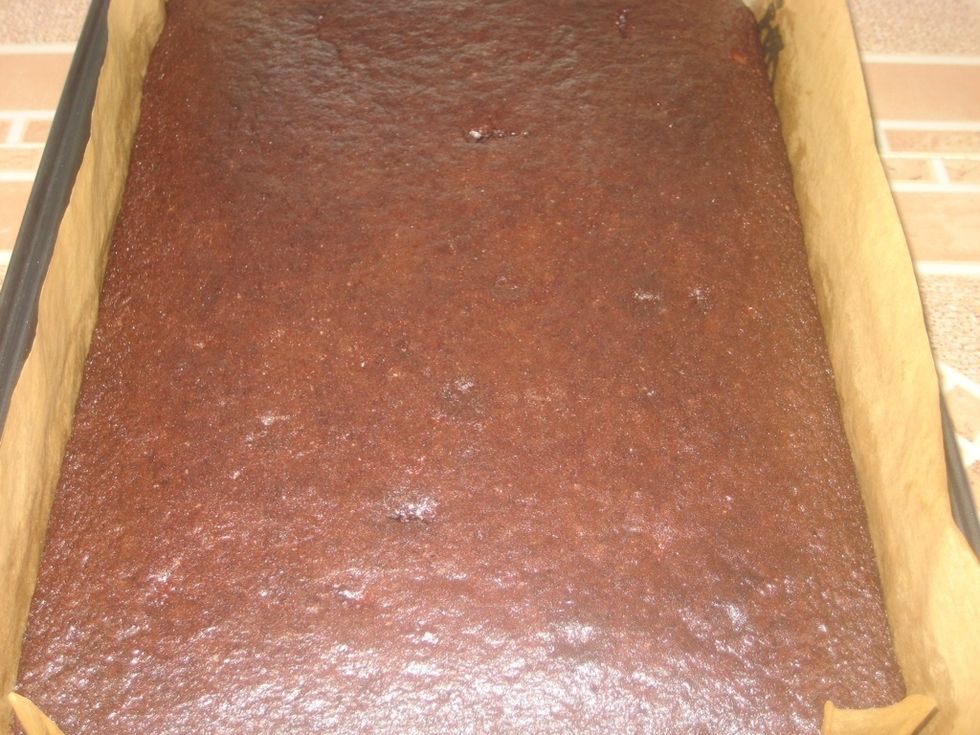 Allow to cool, divide and have it plain or with a chocolate ganache. When cold and eating it on the next day, I find the cake more moist and tastier.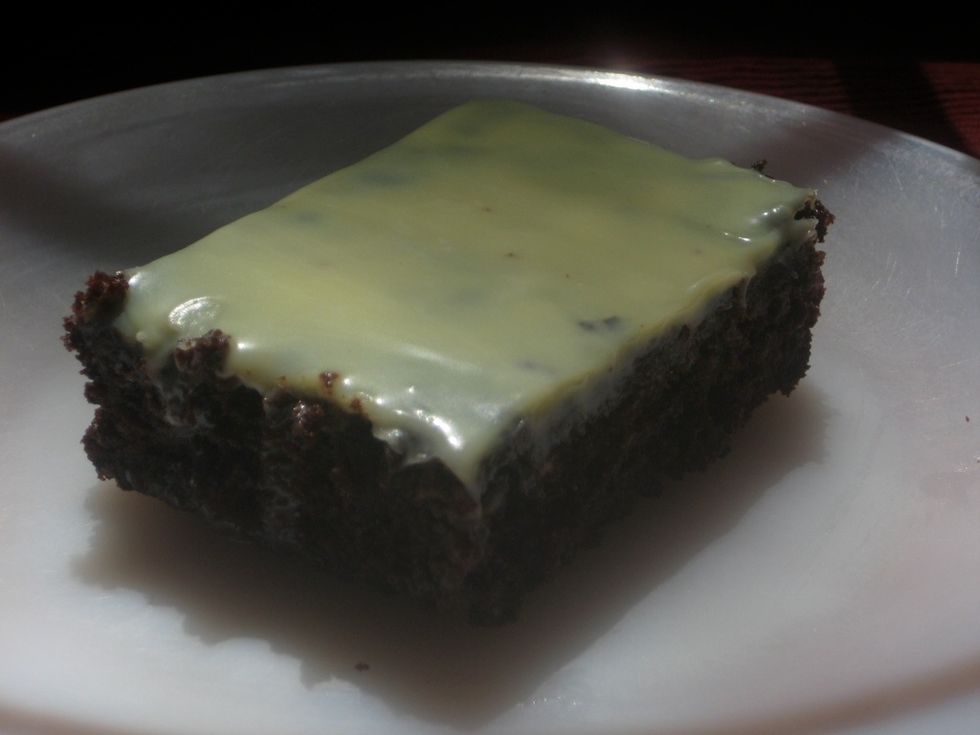 White chocolate ganache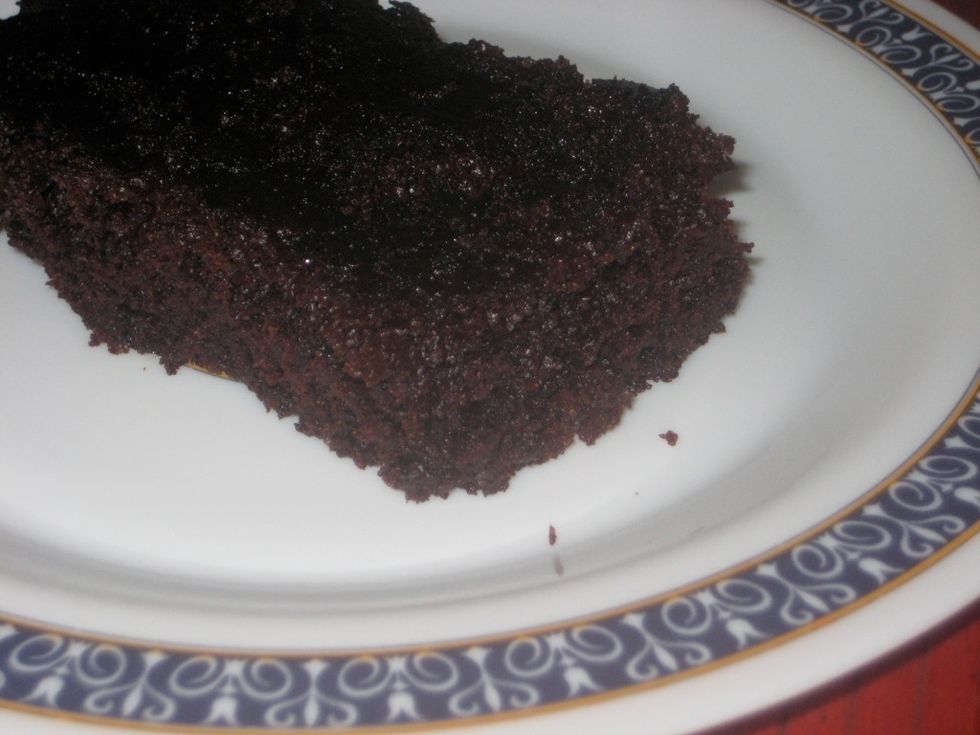 Plain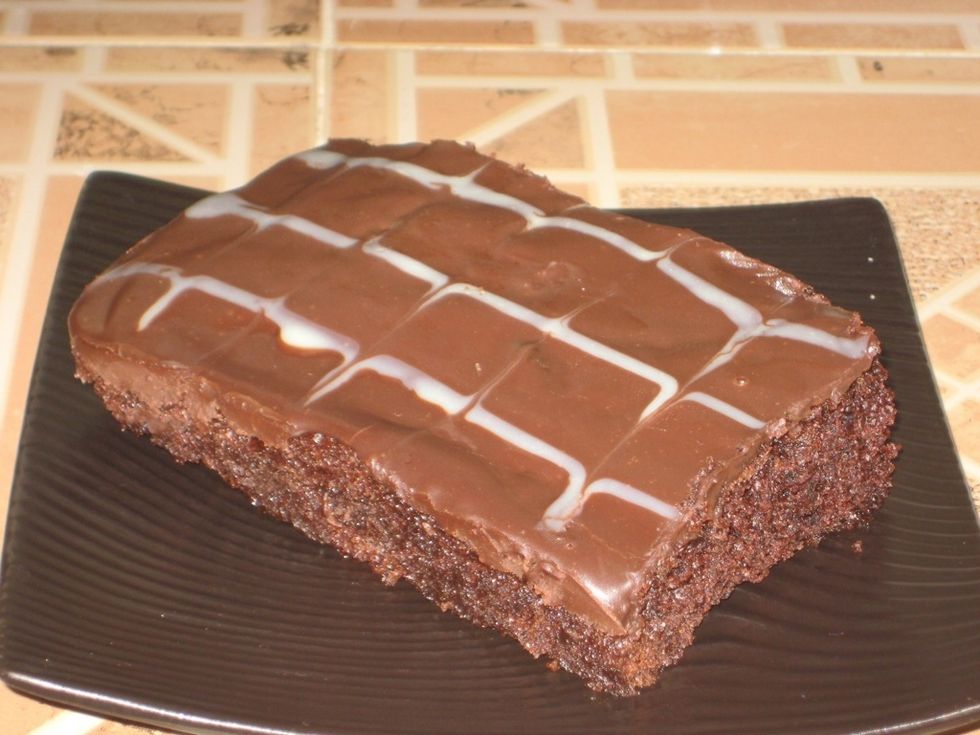 Chocolate ganache
Will be posting a simple guide to make ganache separately.
400.0g Sugar
245.0g All purpose flour
75.0 Unsweetened cocoa powder
1/2tsp Baking powder
1/2tsp Baking soda
1/2tsp Salt
2.0g Large eggs
2.0 Bananas medium(mashed)
1.0c Warm water
1/2c Milk
1/2c Corn, sunflower,canola oil(any flavorless oil)
1/2tsp Pure vanilla extract
Chef Raphael
I'm passionate about food and want to share what I know with the world and make people appreciate the simplicity in making a simple nutritious meals @ home