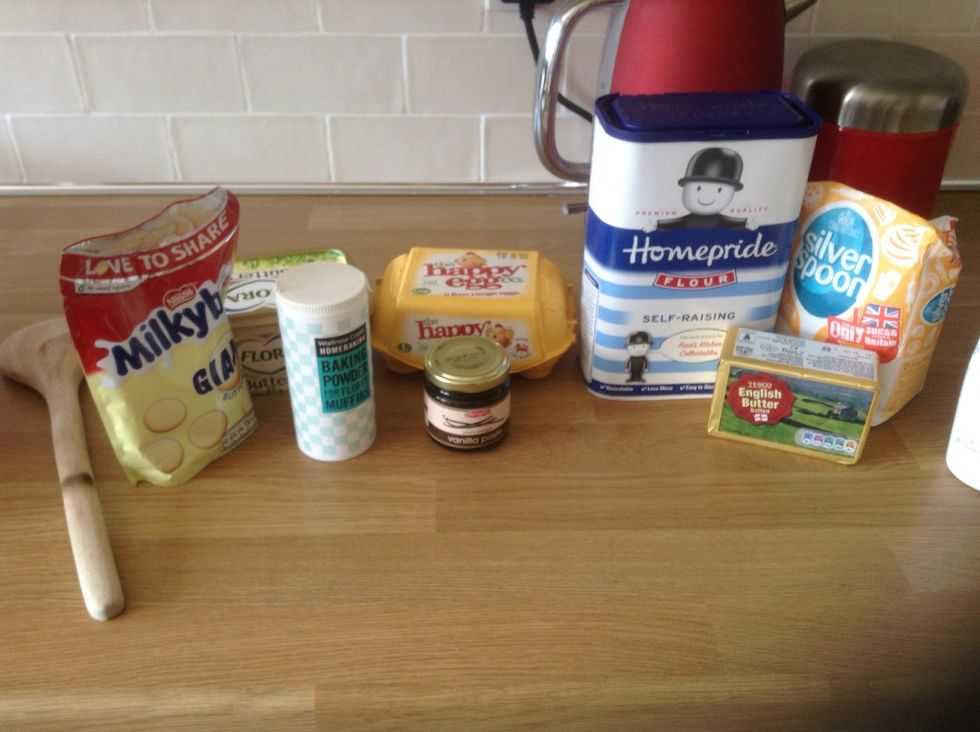 Gather all the ingredients.
Mix 8oz of castor sugar with 8oz of butter or margarine.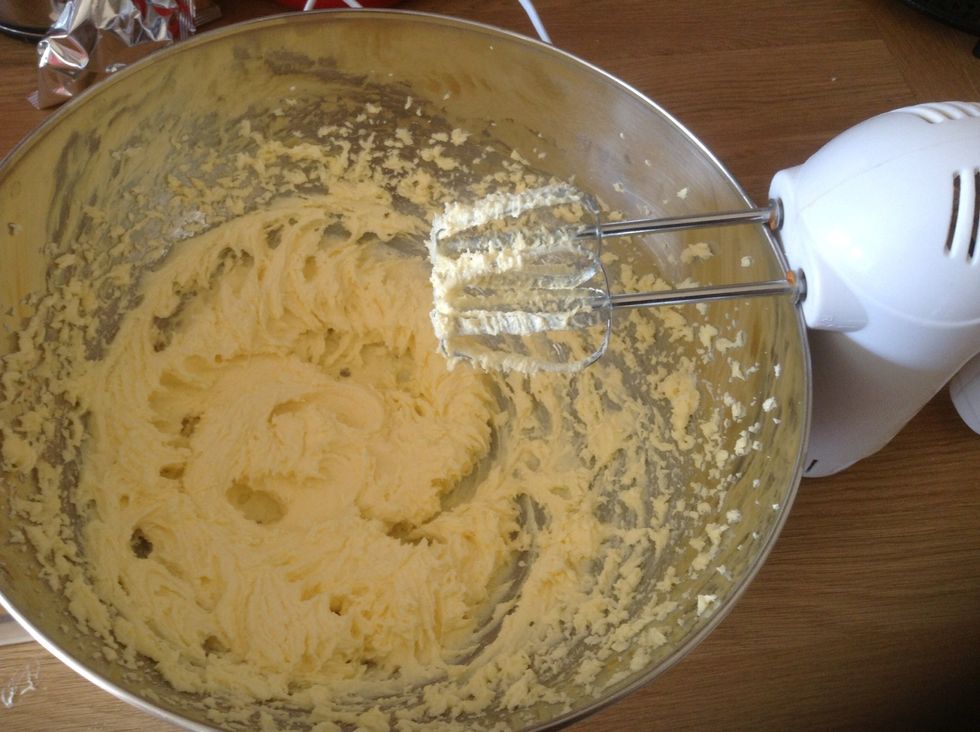 Whisk till creamed together.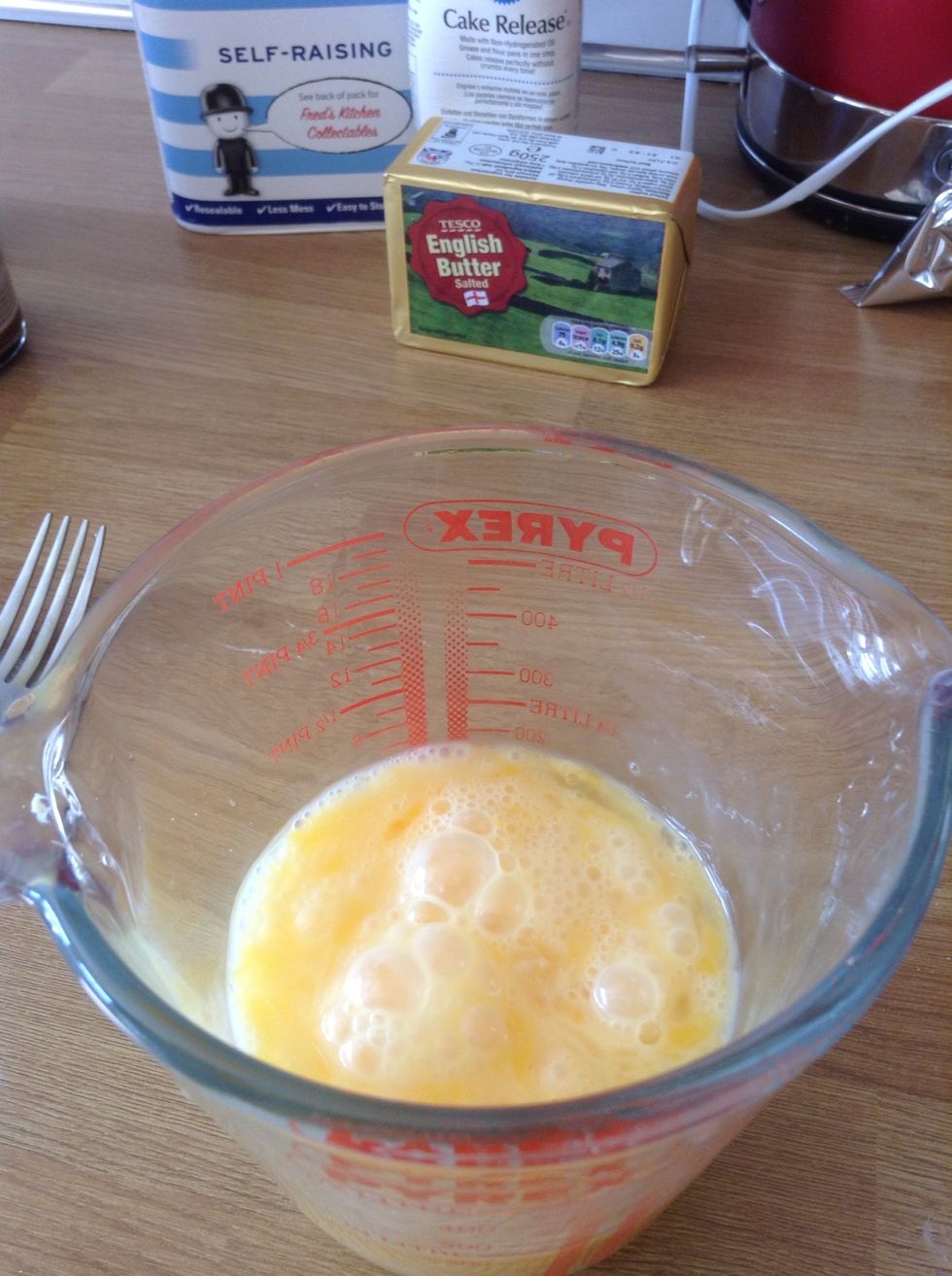 Whisk 4 eggs together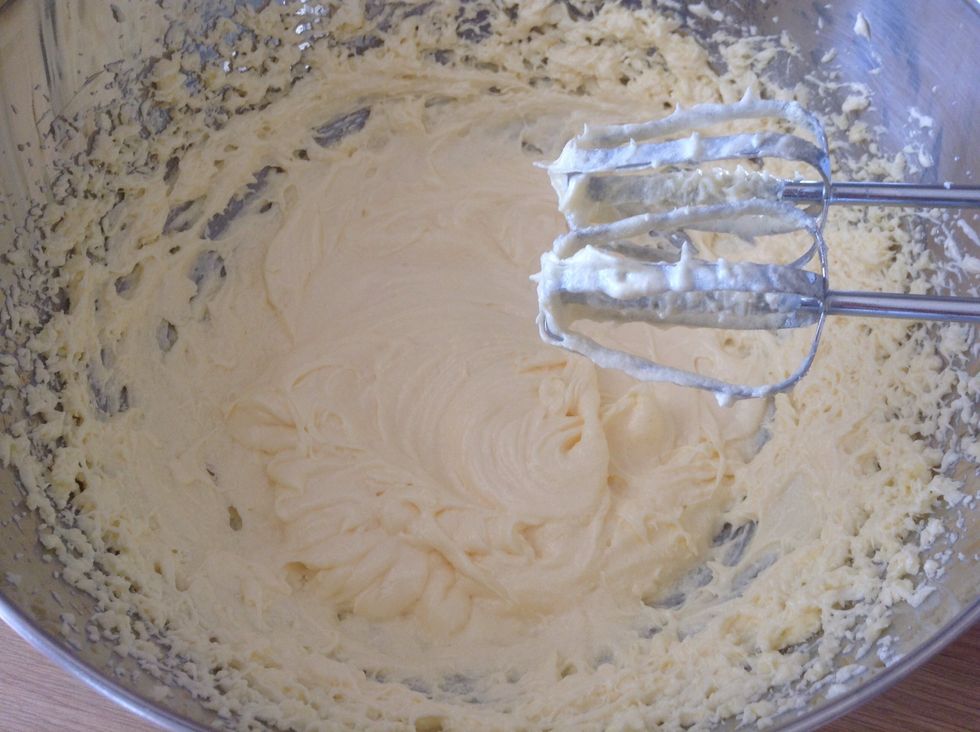 Mix into sugar and butter gradually.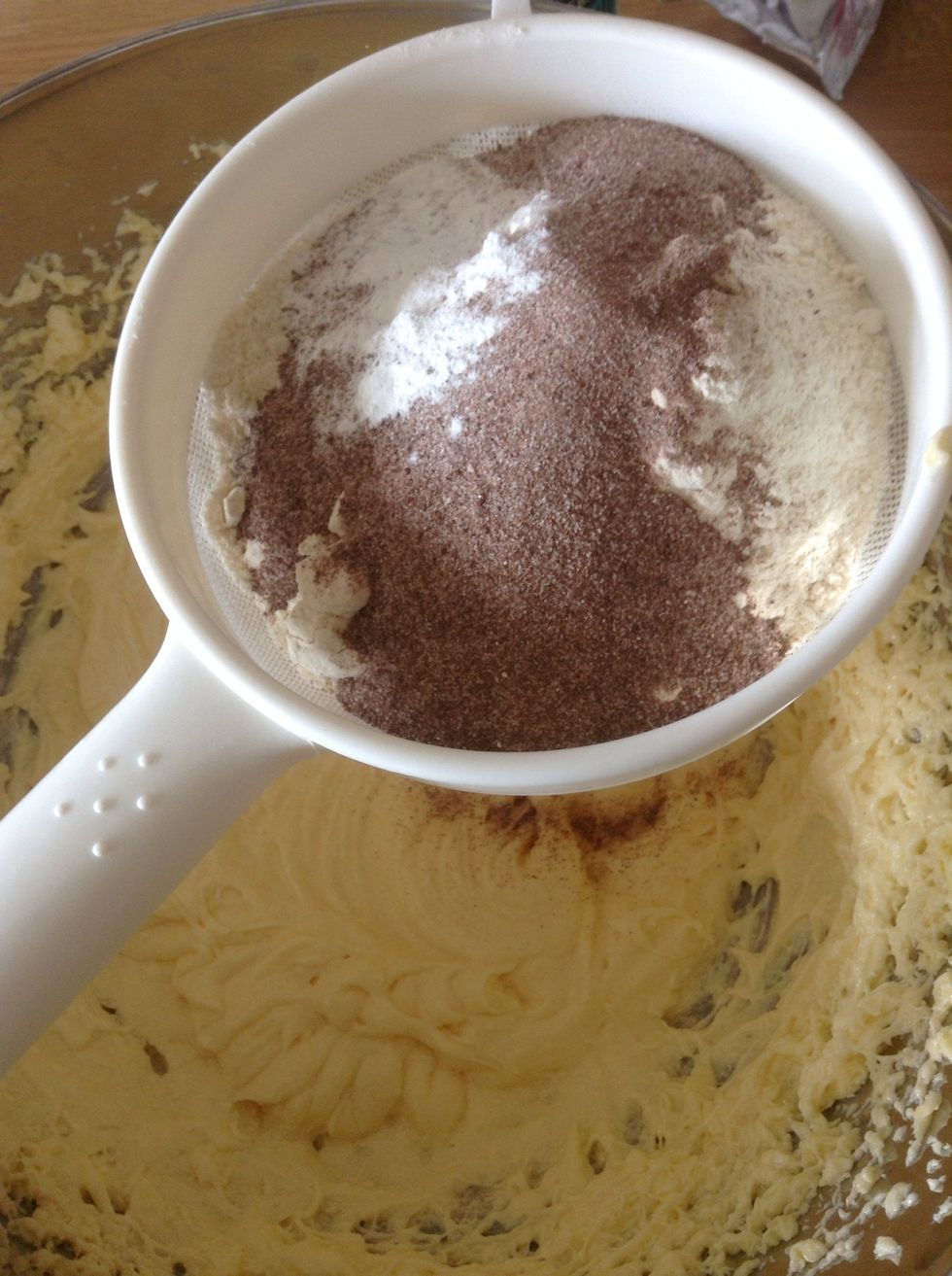 Sift in 8 oz of self raising flour, the cocoa powder and the baking powder.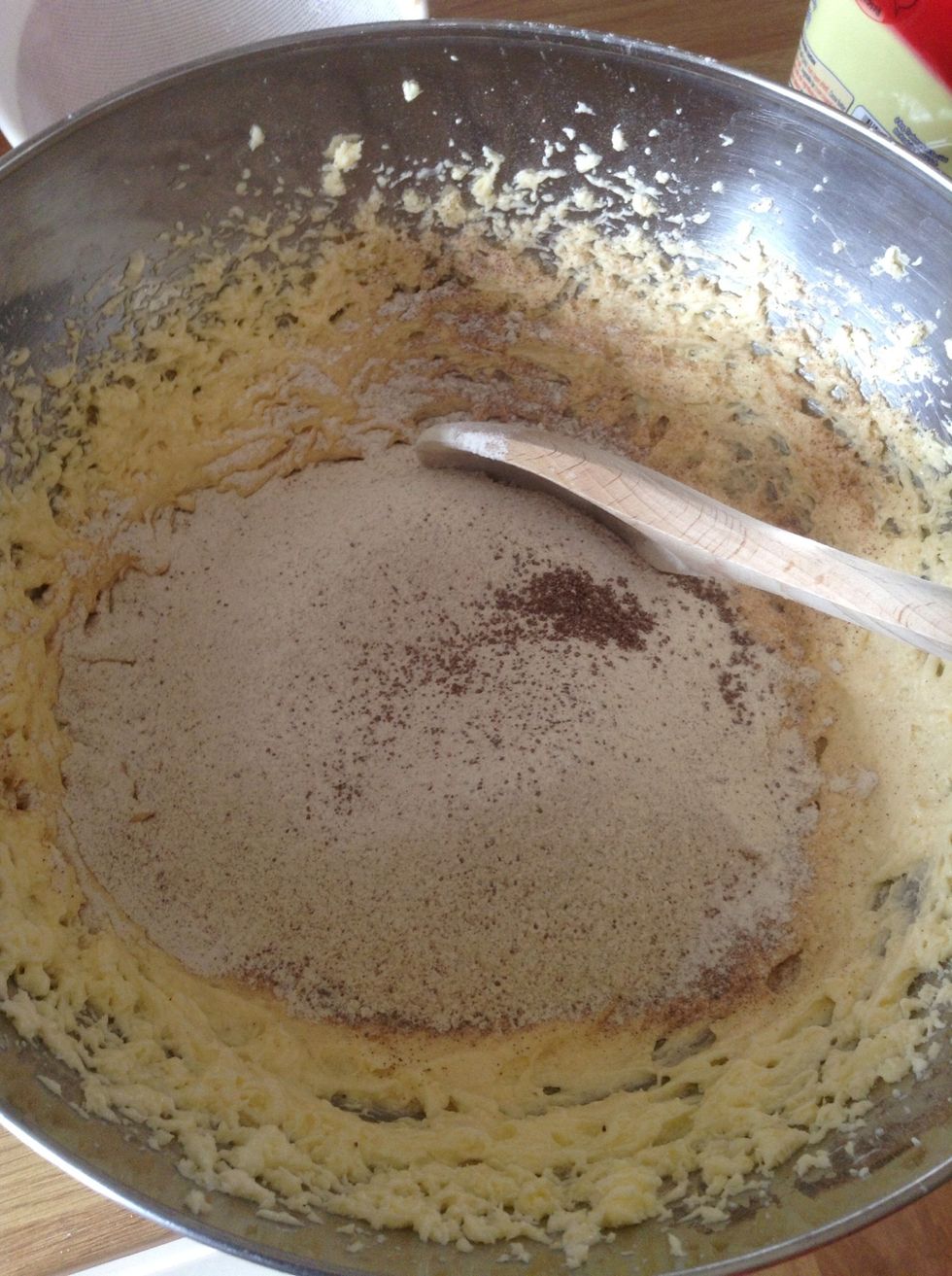 Mix in with a wooden spoon to help incorporate air into the mixture.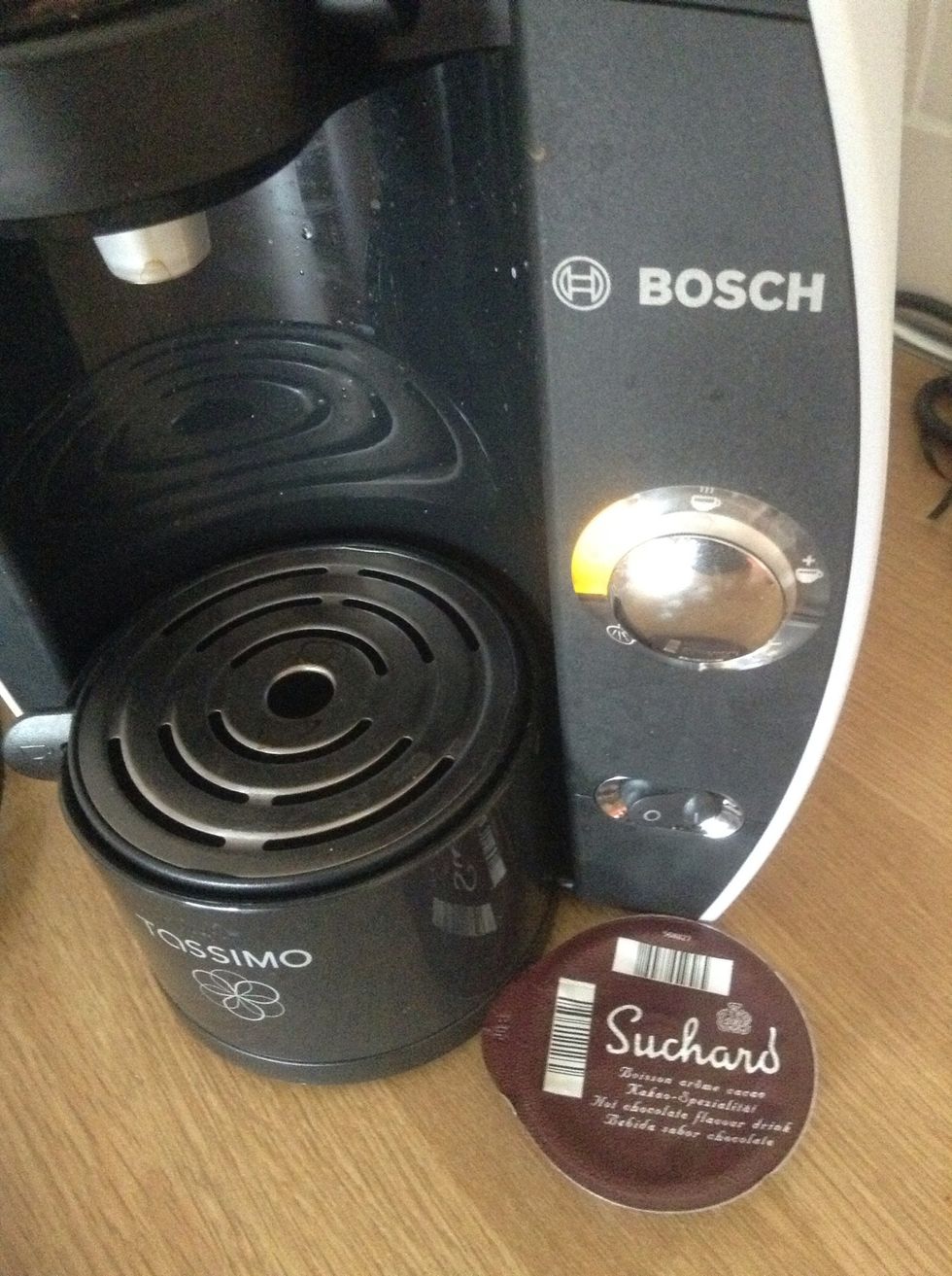 Make a hot chocolate.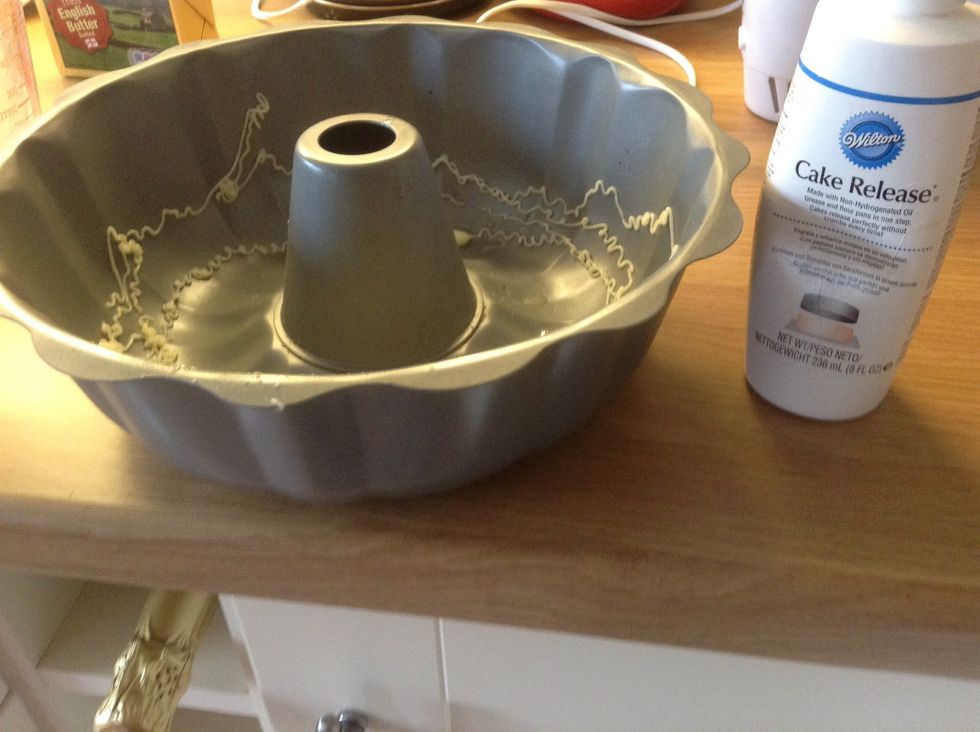 Pick your baking tin and make sure it is greased well.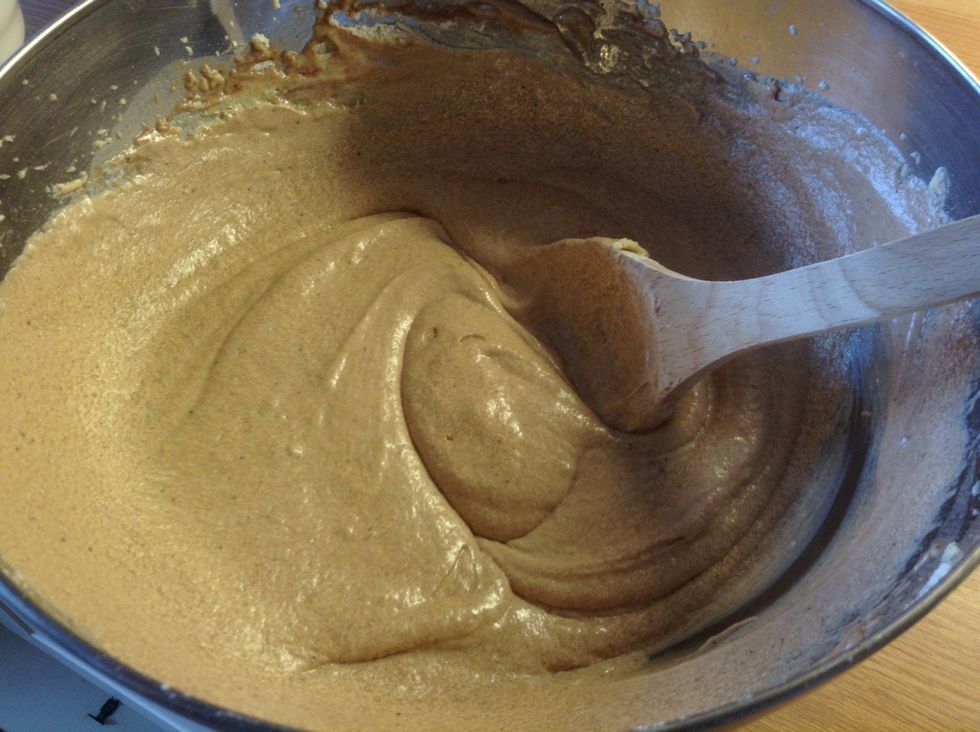 Mix hot chocolate into cake mixture and stir well.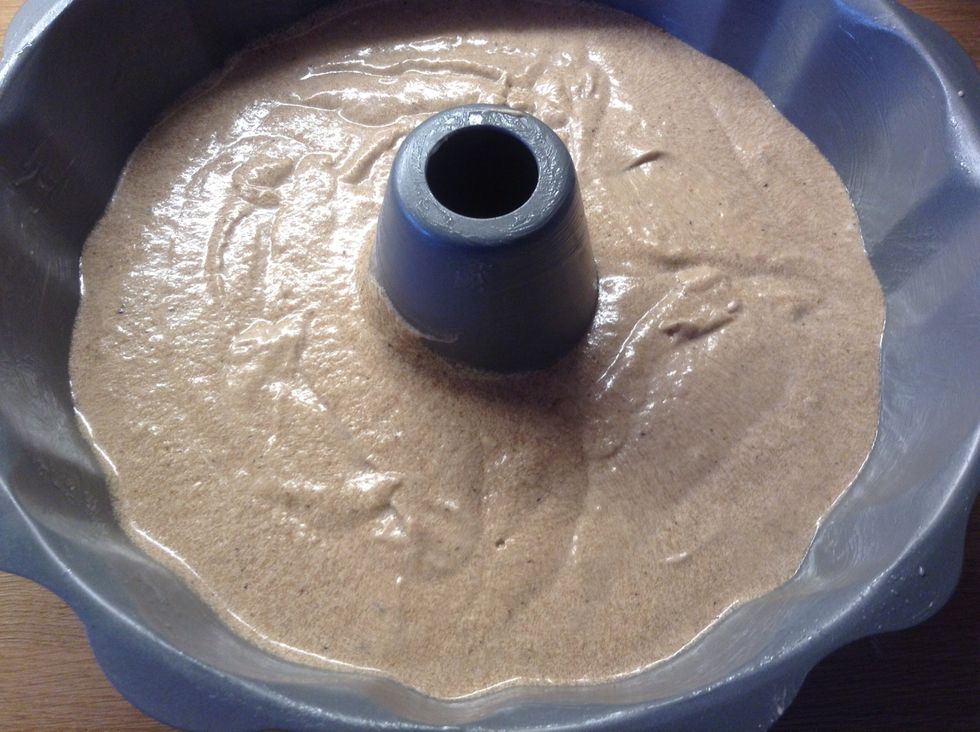 Put into greased cake tin.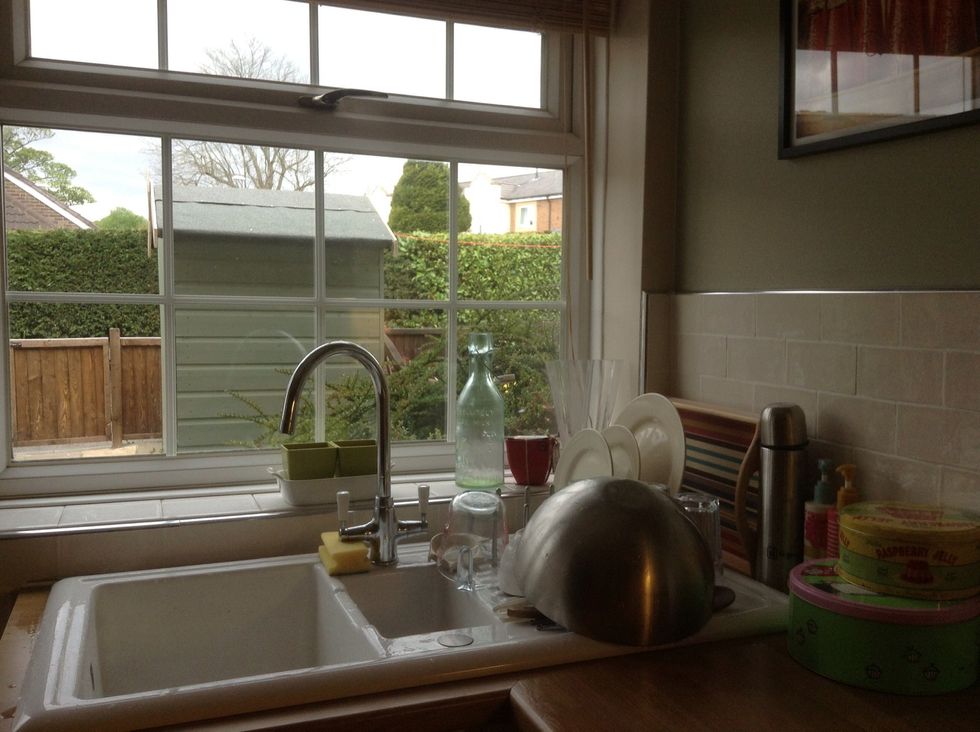 Bake cake for 30 minutes and 160 degrees. Tidy the kitchen, wash up and get ready to make the butter cream :-)
The cake should be spongy to touch when it's ready.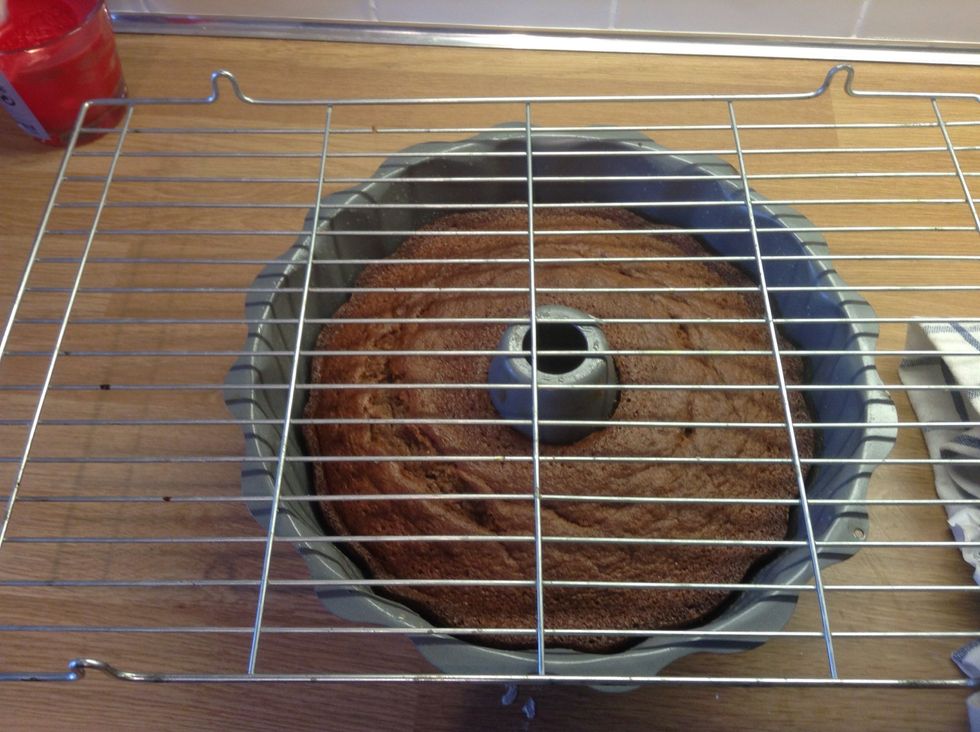 Turn out onto a cooling rack
Eek! It worked :-)
I put it in the garden to cool while I watered my plants :-)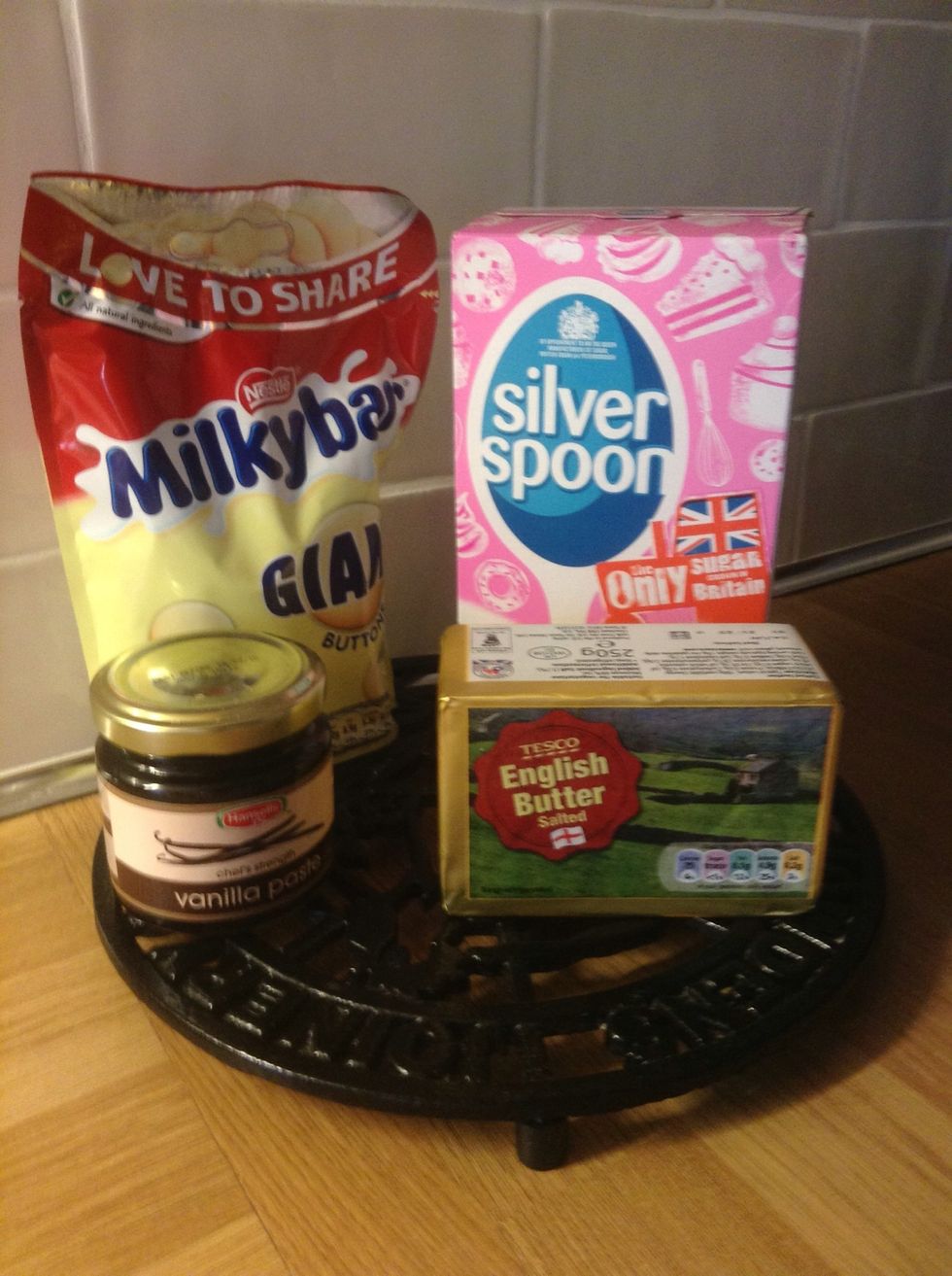 Gather buttercream ingredients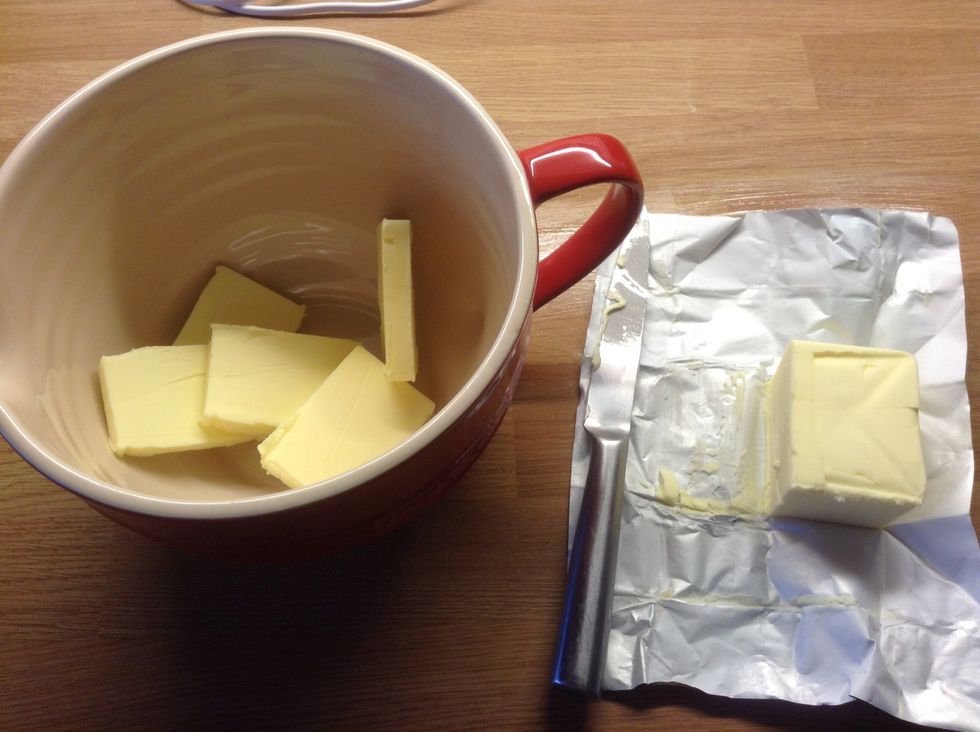 Half a block of butter.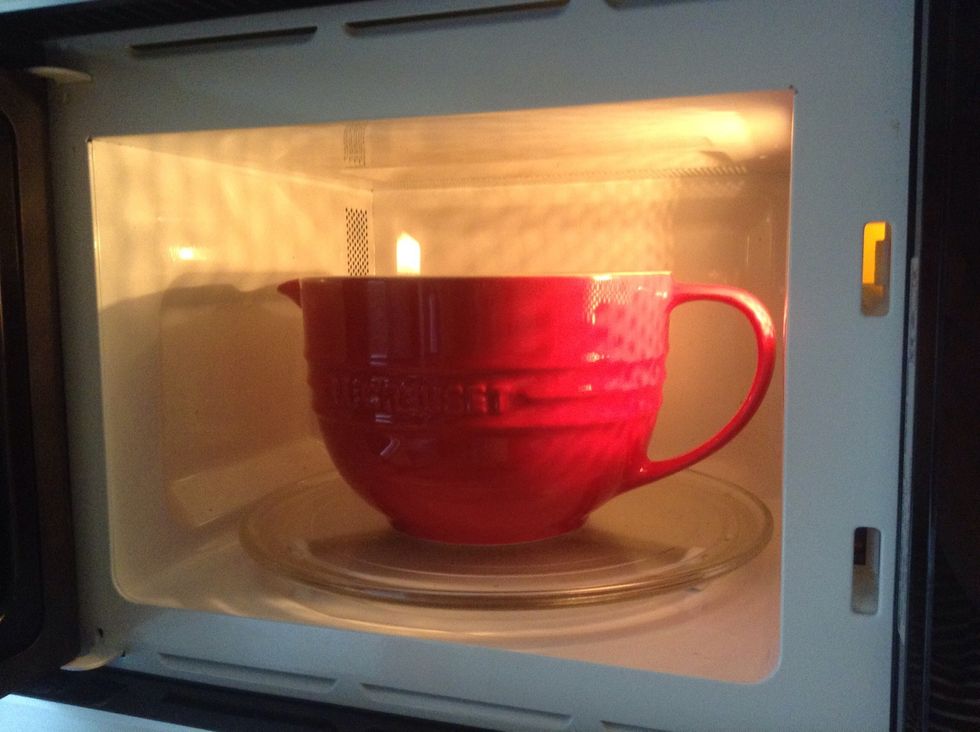 Melt for 10 seconds if its really hard.
Mix with 4 oz of icing sugar.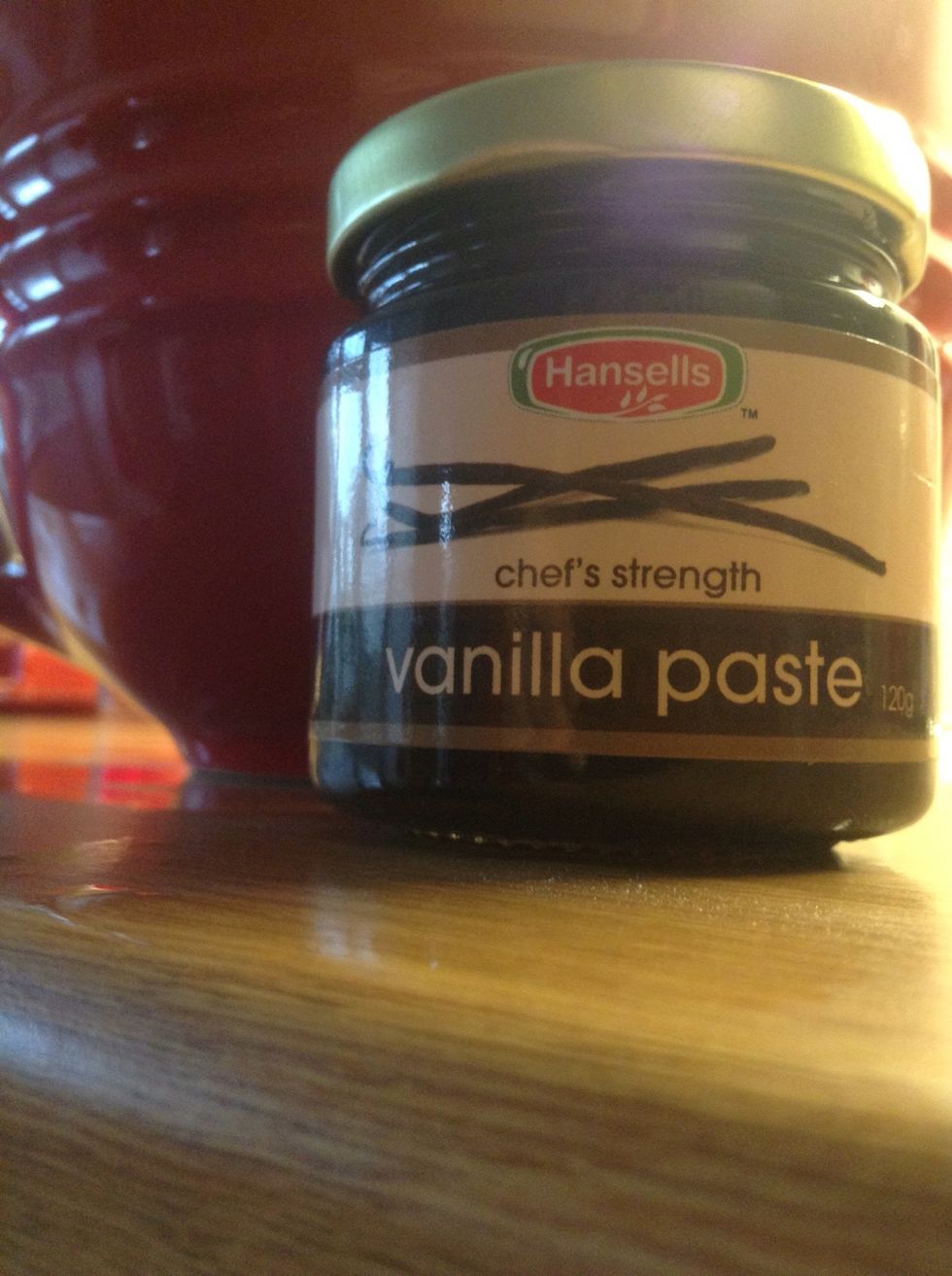 Add half a teaspoon of vanilla paste or some drops of vanilla essence.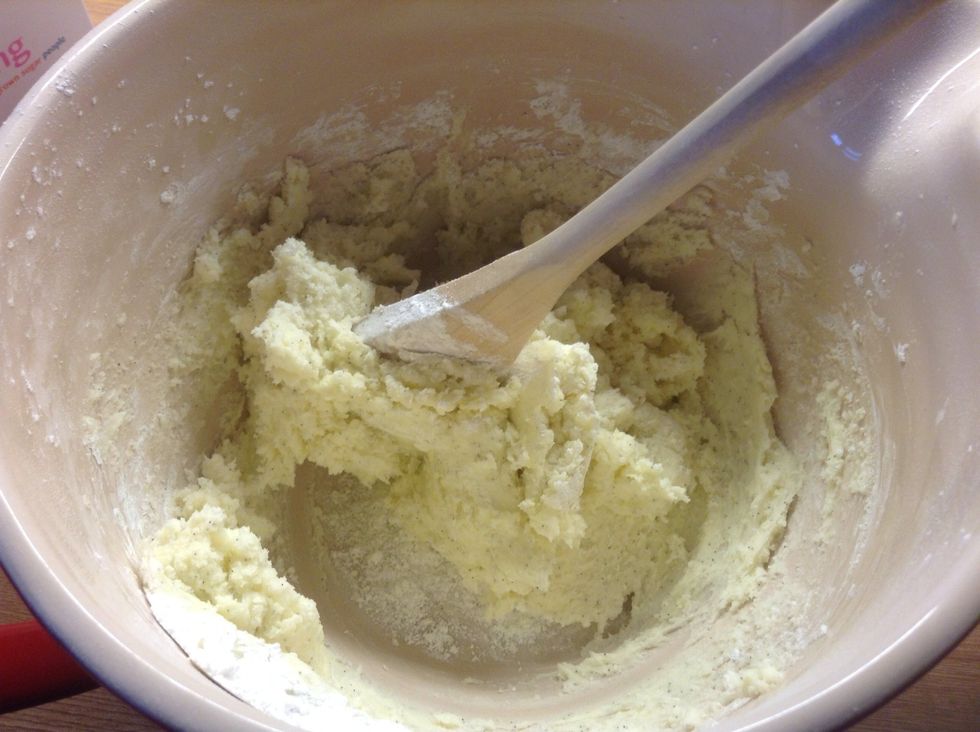 Mix with a spoon to begin with so the icing sugar doesn't go everywhere!
Whisk on high for 5 minutes.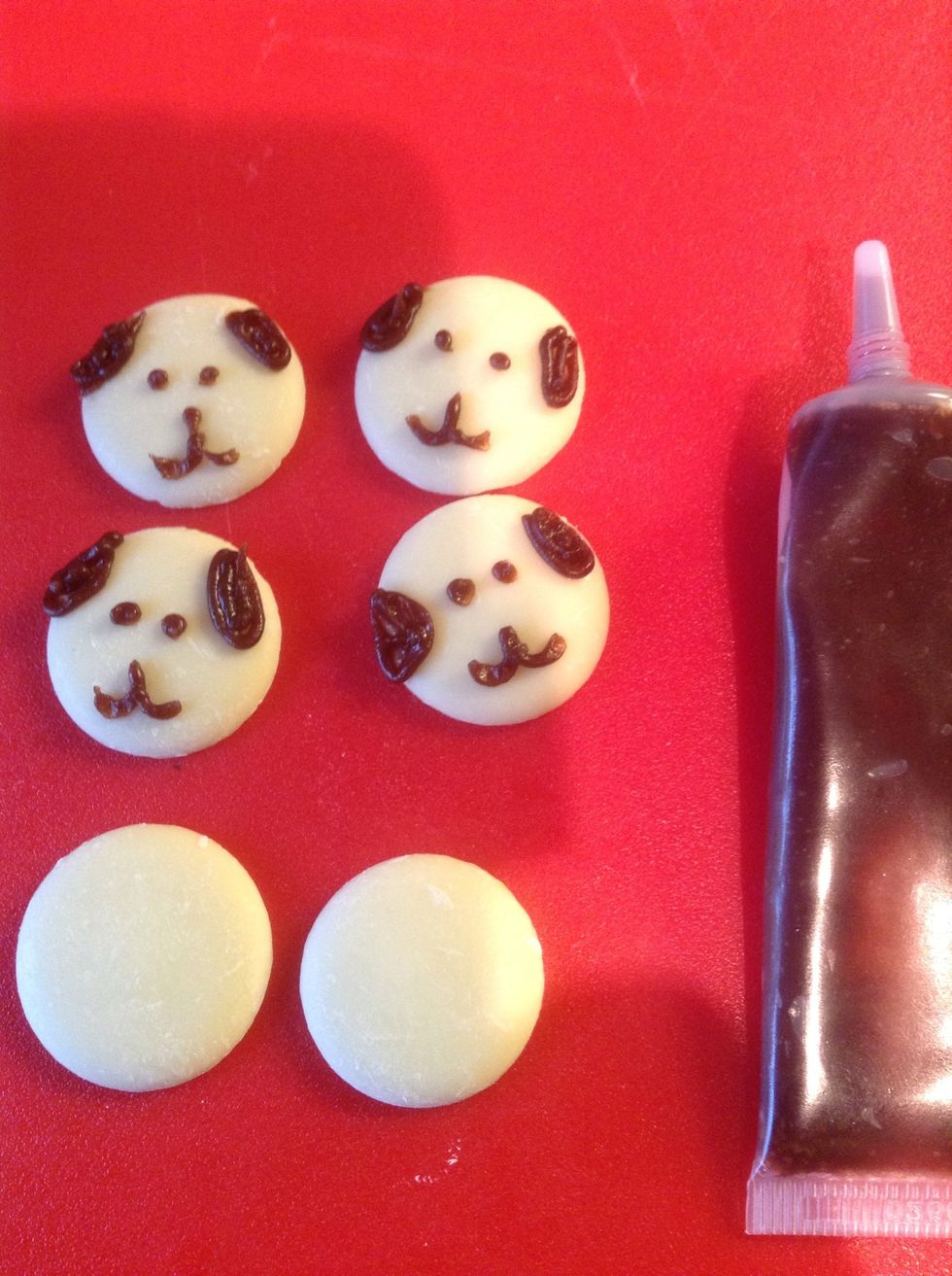 I'm making dog decorations.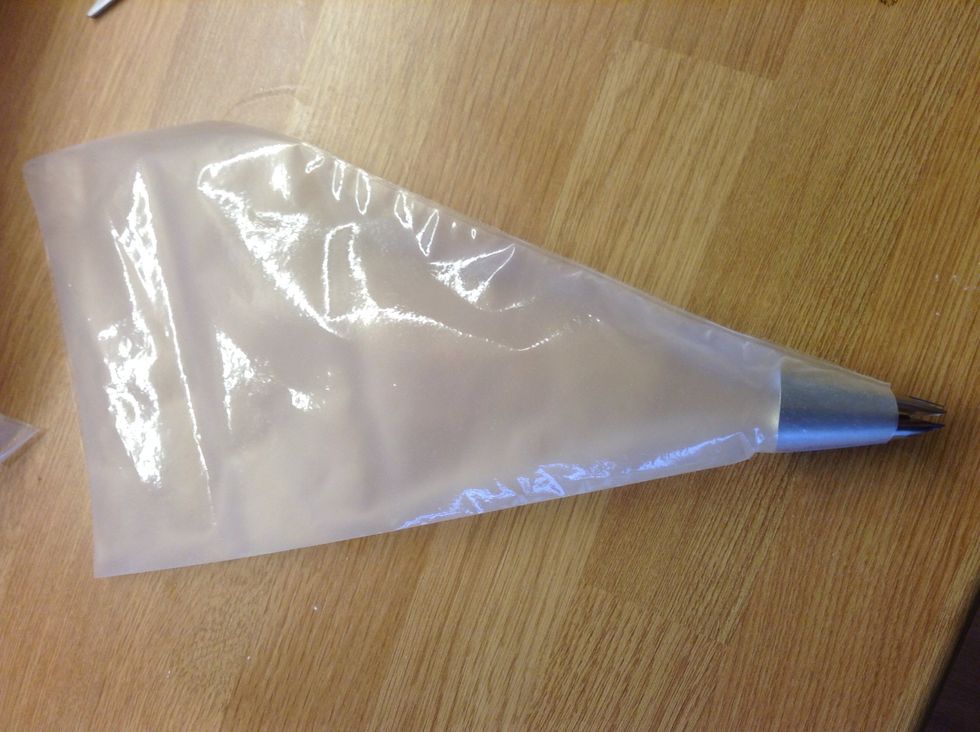 Get piping bag ready.
Pipe on your decoration.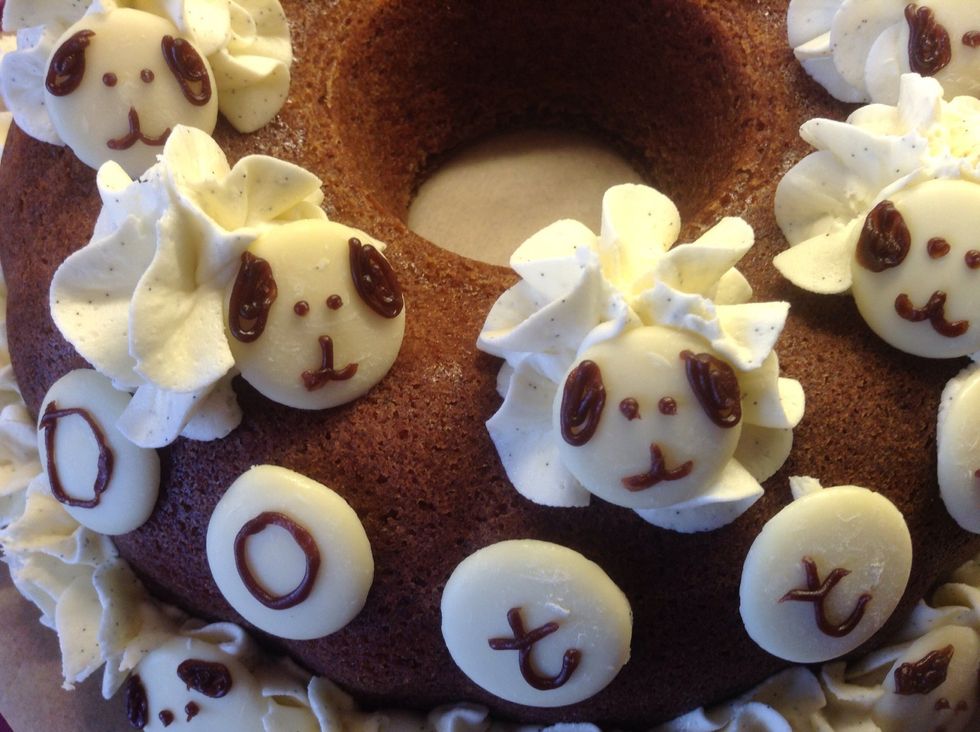 Finished :-)
Butter 8 oz
Self raising flour 8 oz
Castor sugar 8 oz
Cocoa powder 2 oz
Hot chocolate one cup
4 large eggs
Baking powder one teaspoon
Icing sugar
Butter
Vanilla essence/pods
Chocolate buttons