Make a Chinese Staircase Friendship Bracelet
912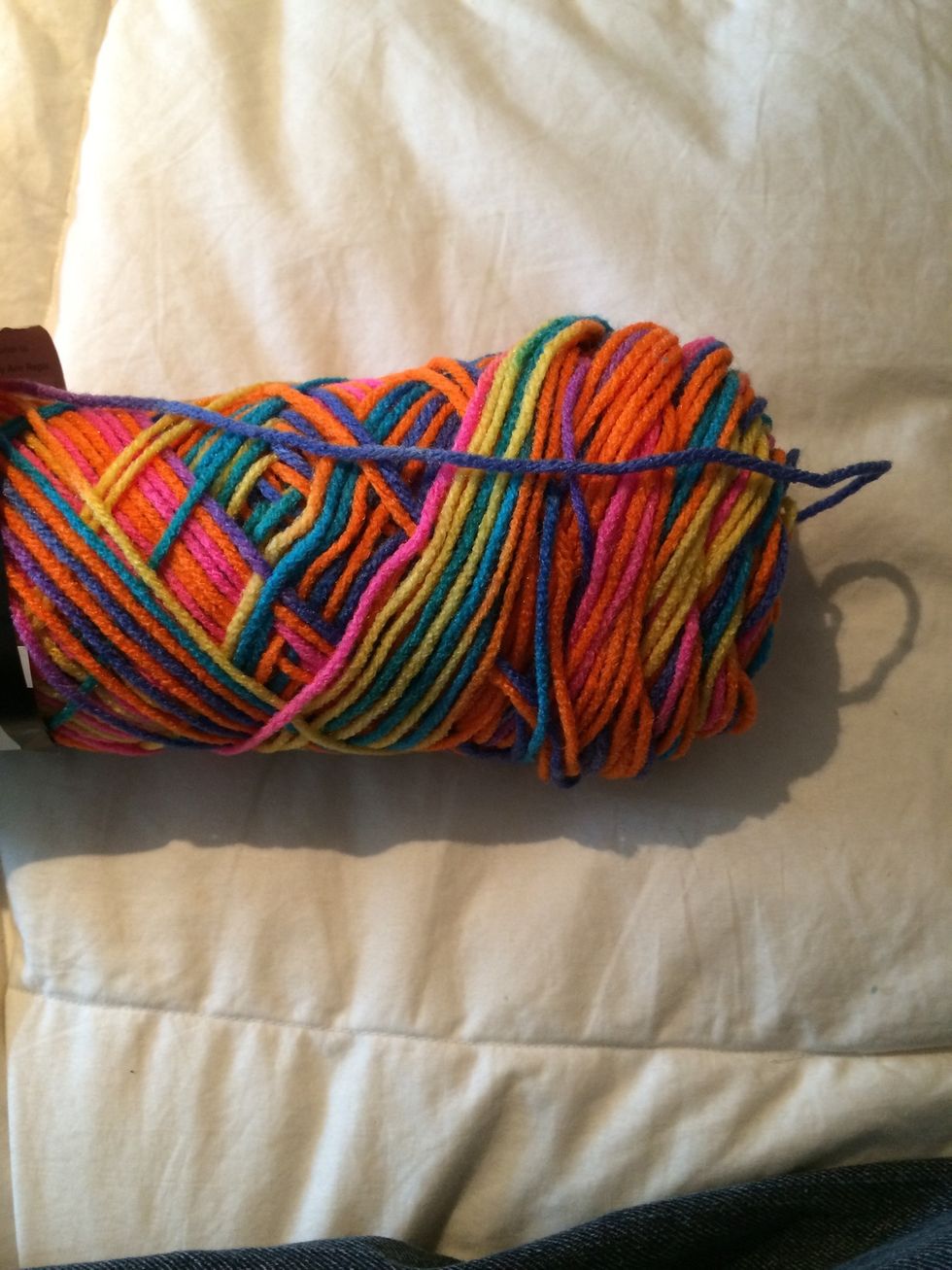 For this guide I will be using some yarn as requested by a user for thickness.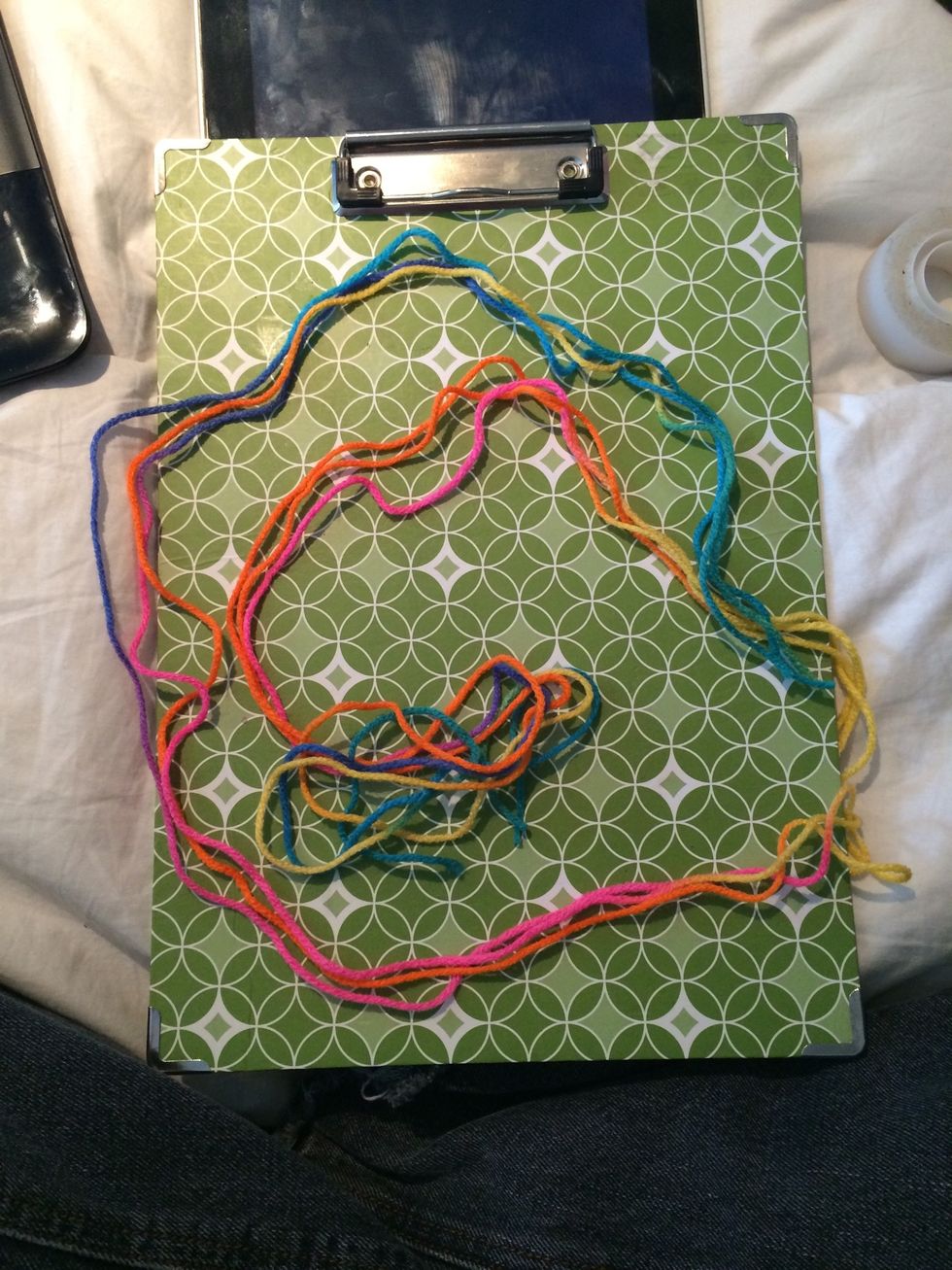 Cut your string or yarn. I use at least my entire arm spam in length.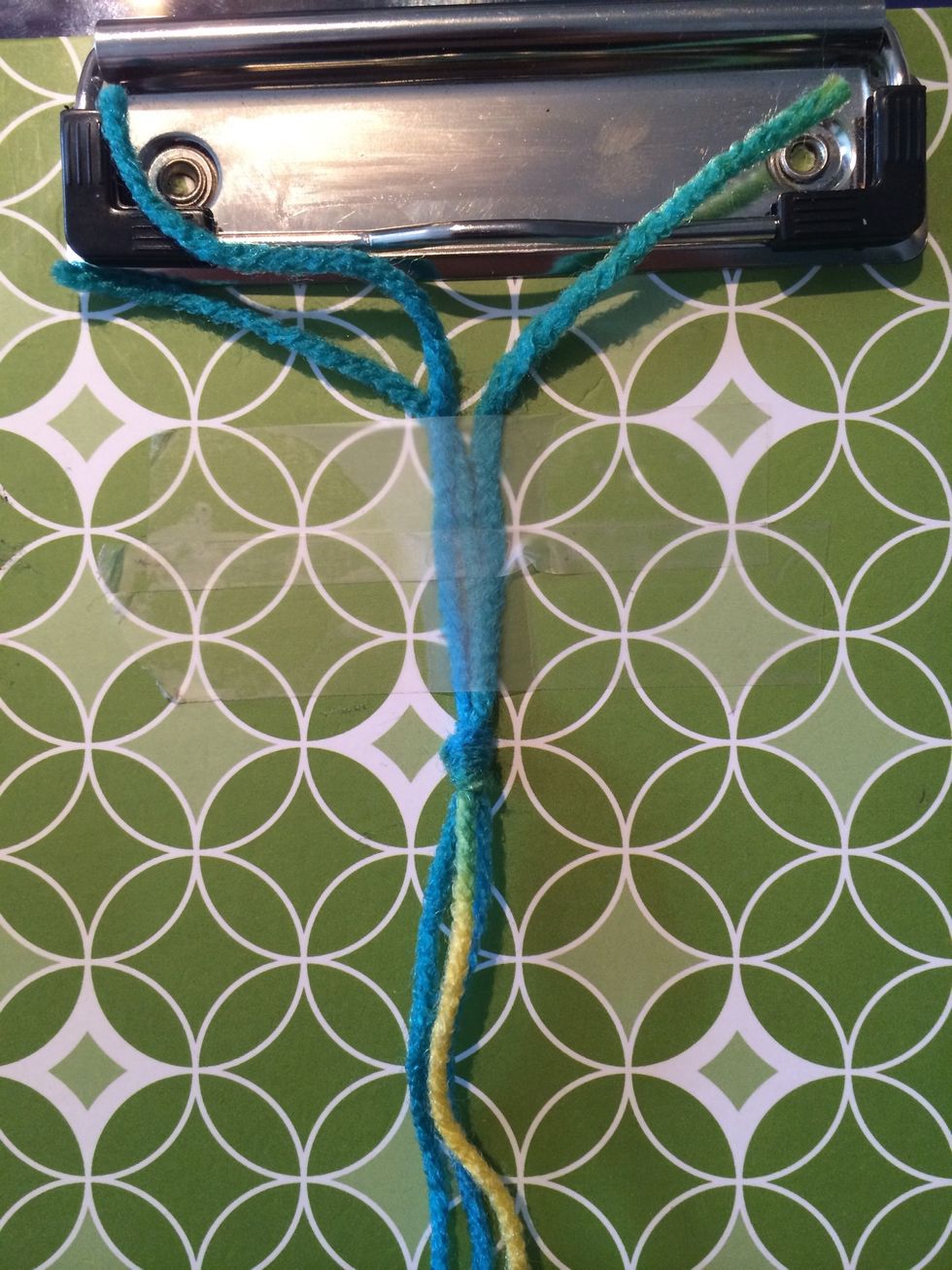 Tie your strings together and tape them to your surface. Leave about an inch to 2 inches to tie your bracelet together at the end.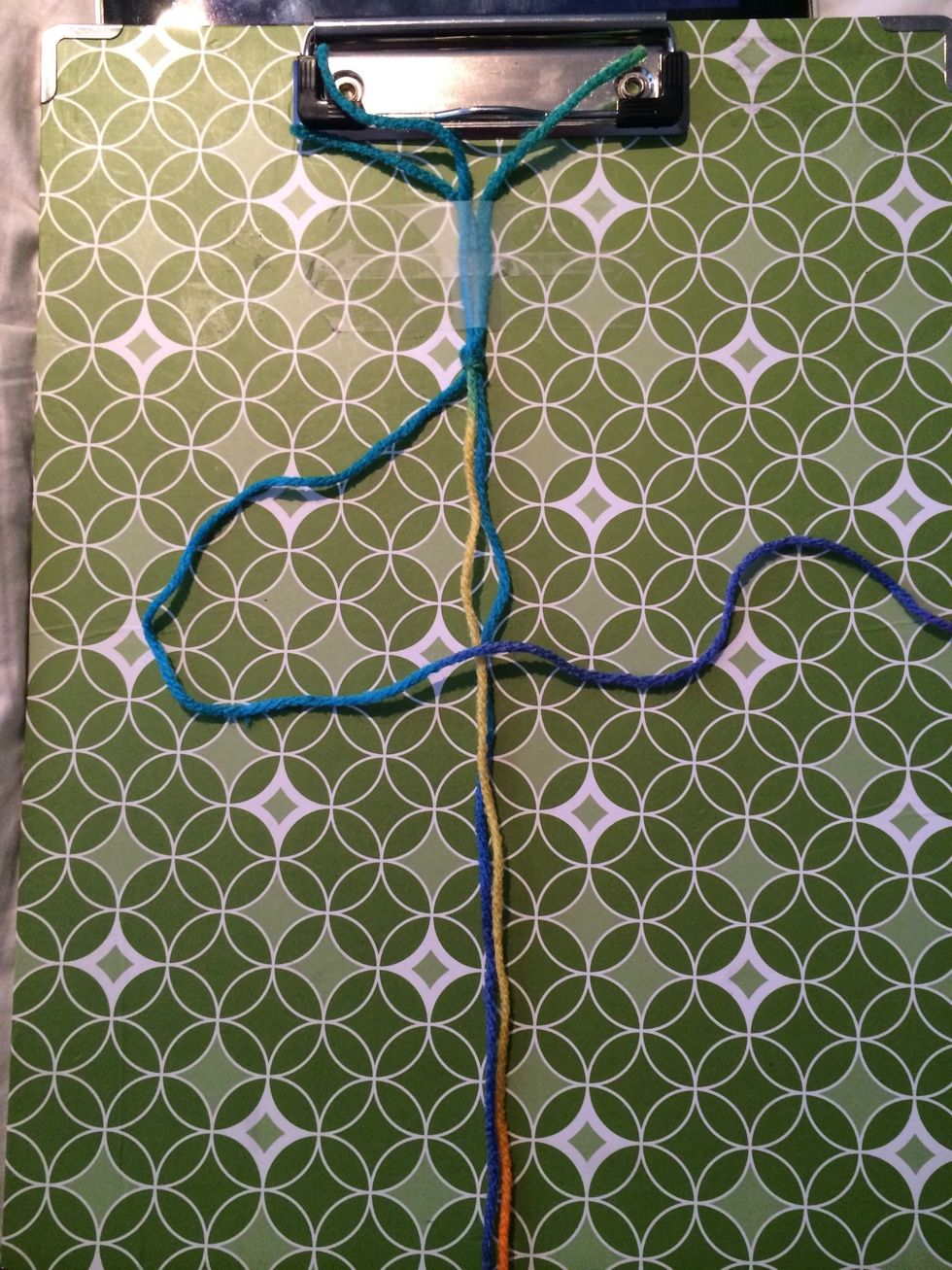 Take your first string and make a 4 over the remaining string.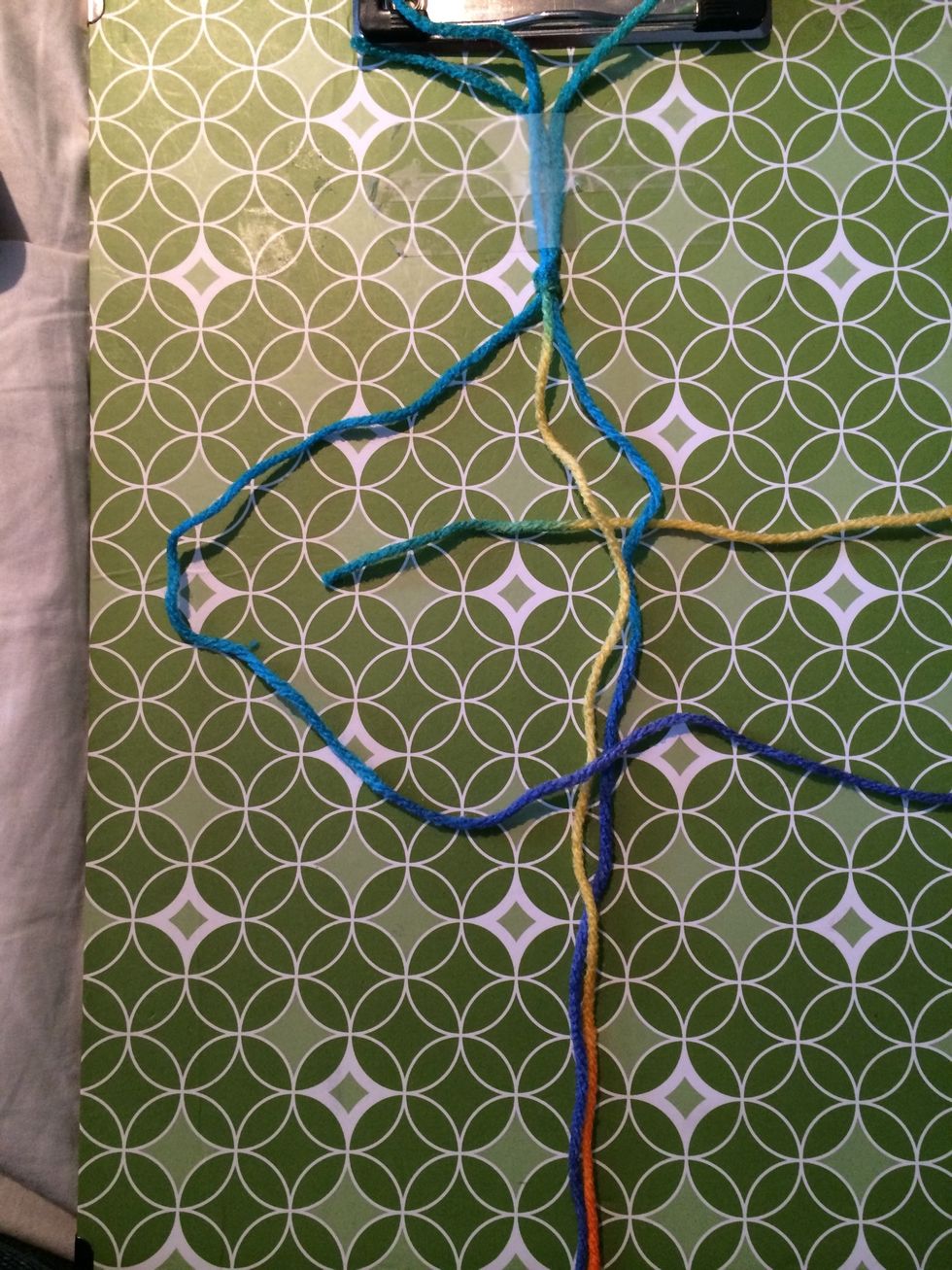 Take the end of that string and put it through the loop of the 4.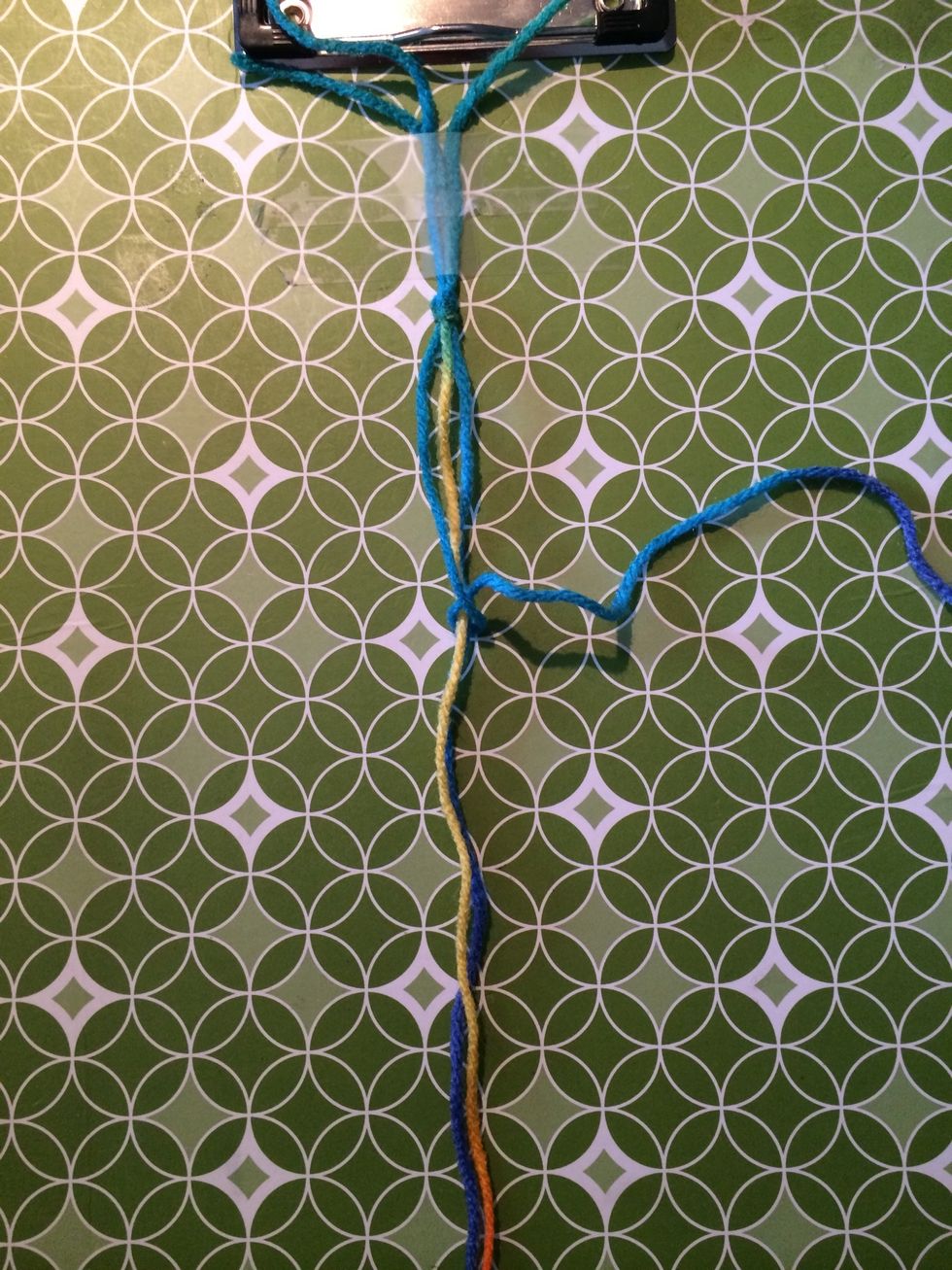 Pull the string through and this will cause it to wrap around the other strings.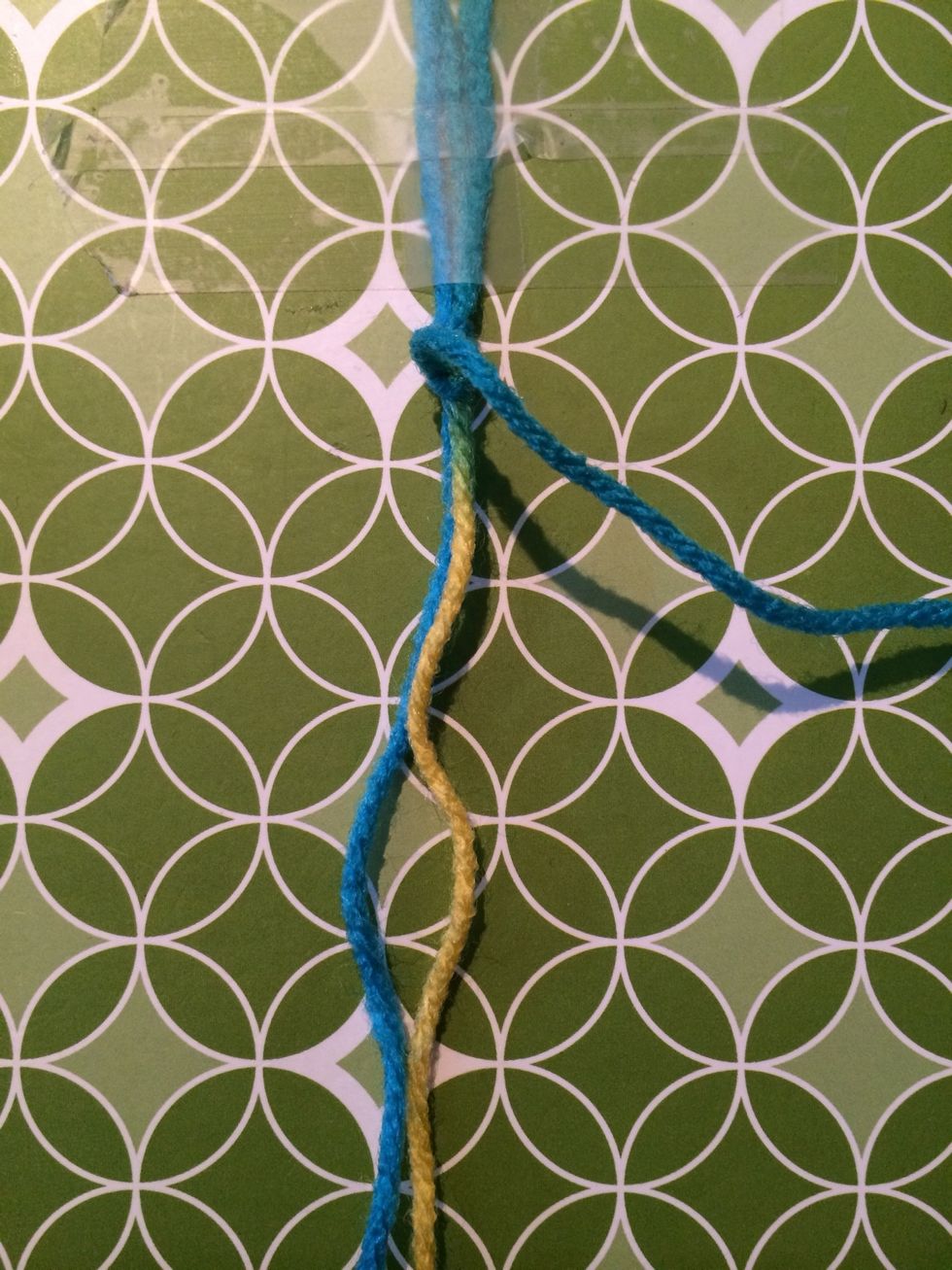 Hold down the other strings and pull your first one all the way up.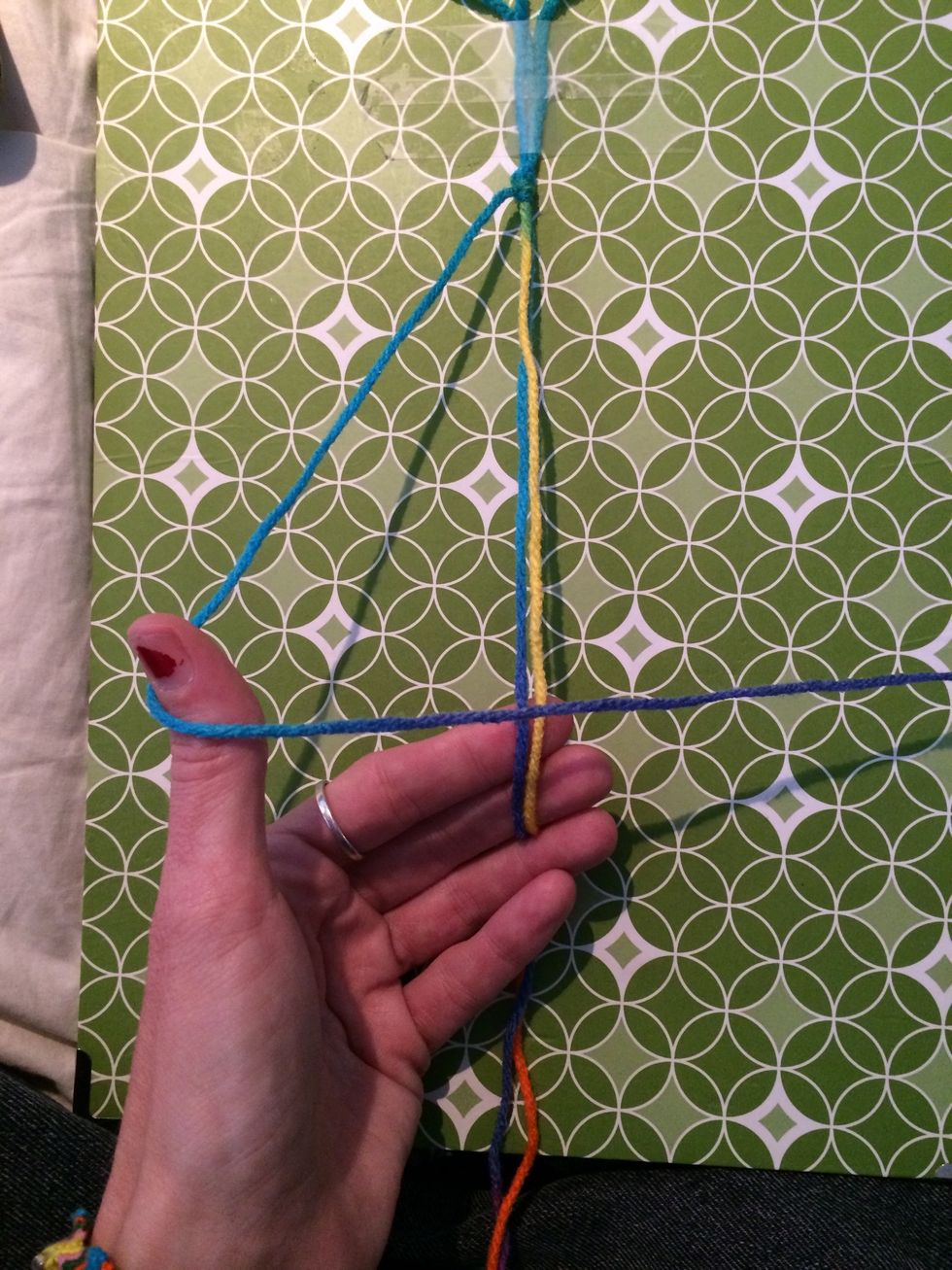 Let's repeat those steps and do it again :). Make a 4 with your string.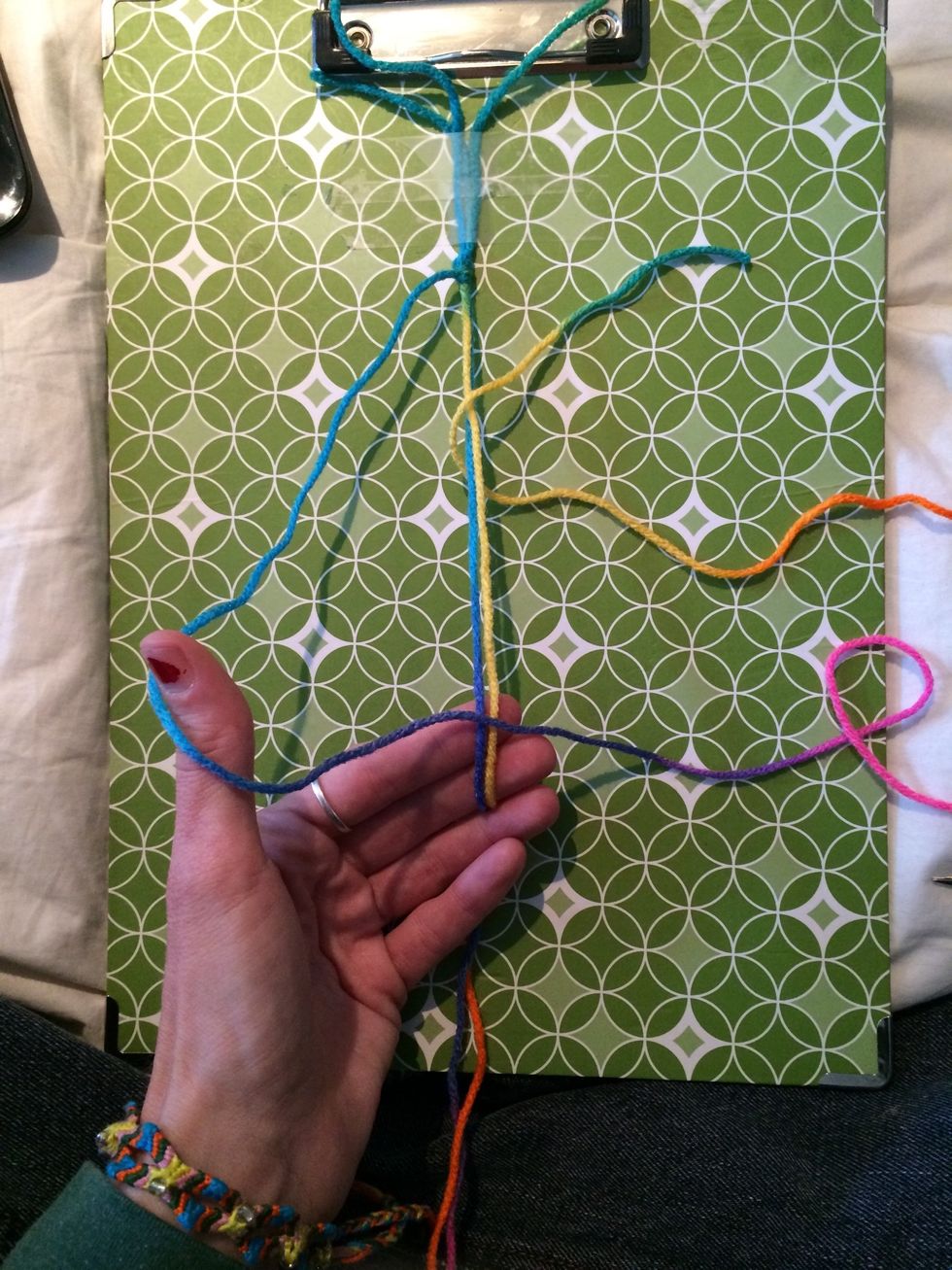 Put the end of the string through the loop. Pull it up to the last one.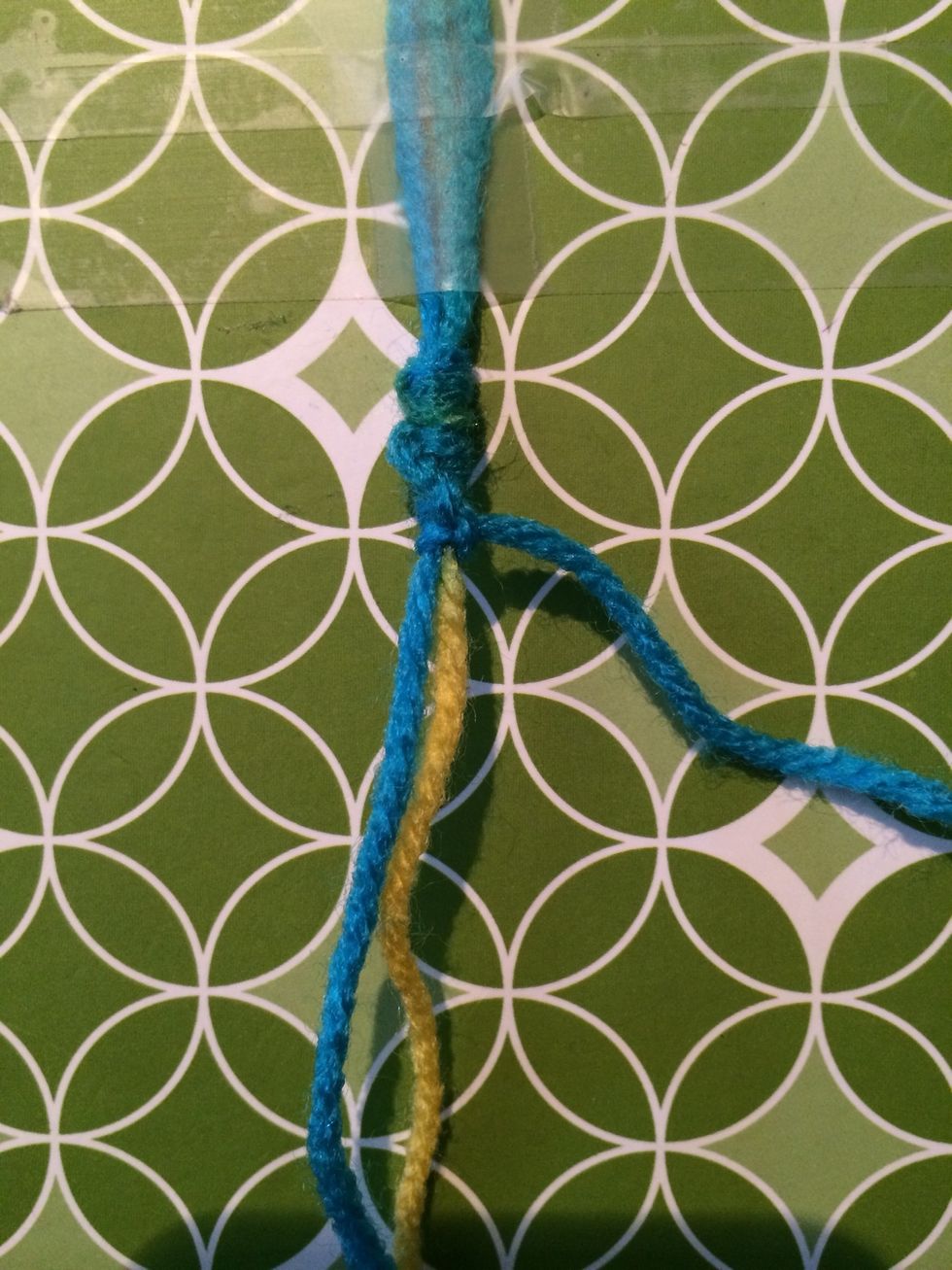 As you can see your staircase is going to wrap around the thread. When you get all the way to the right put your string under your bracelet to the left side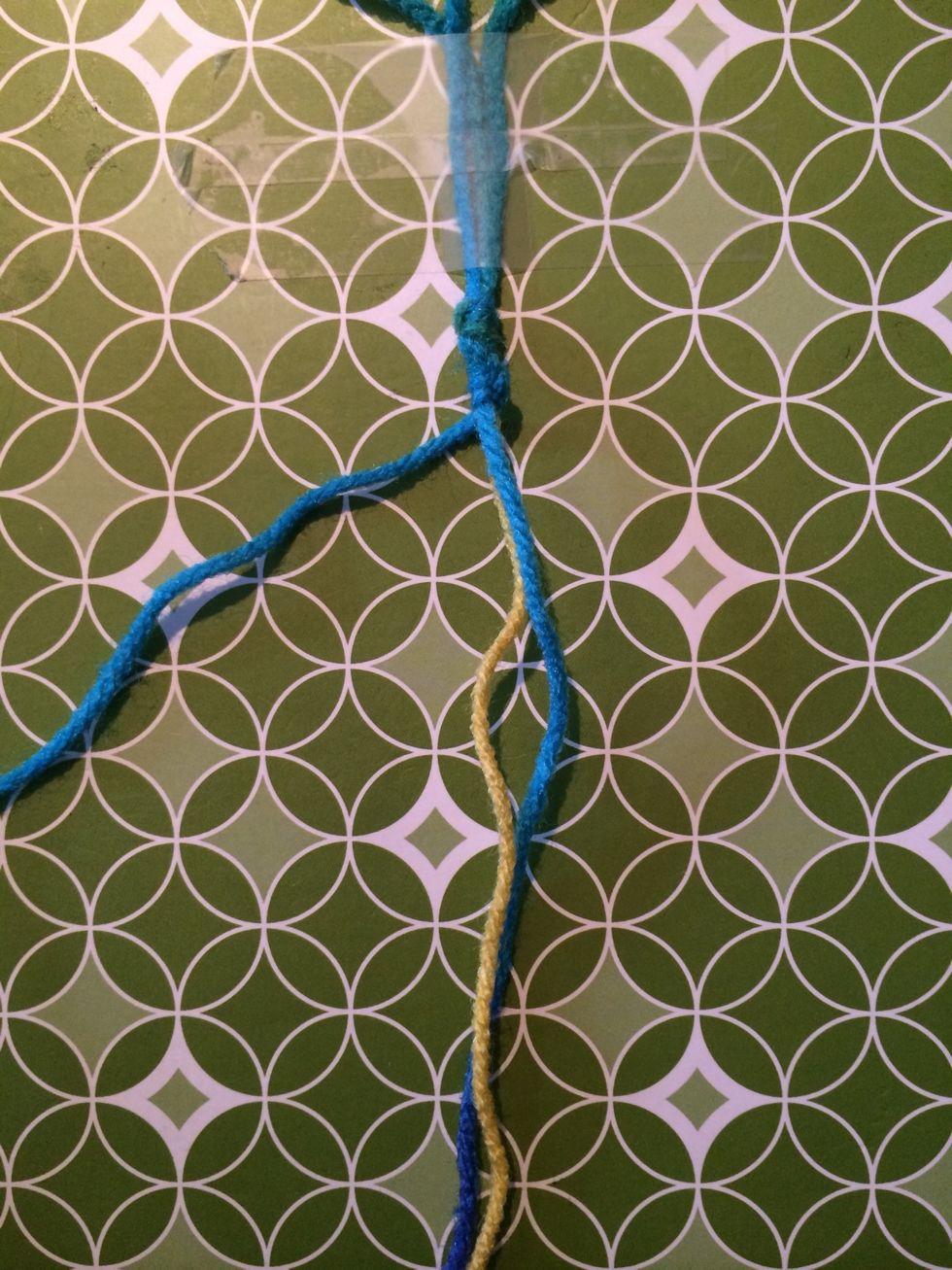 Like this. This will help with your staircase being nice and even. Make sure you do this every time you get all the way to the right side.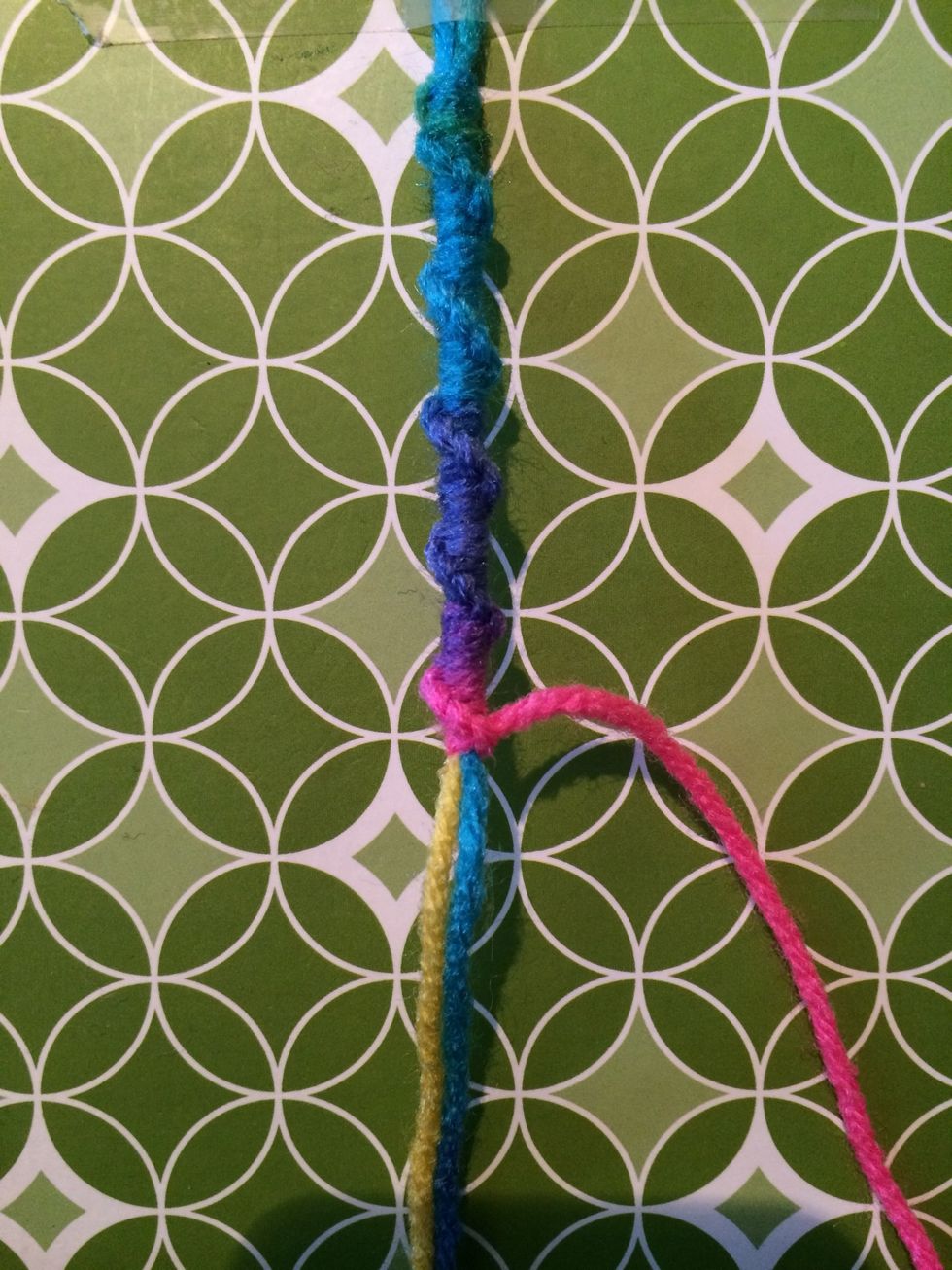 And then you continue making 4s and pulling your string to the top.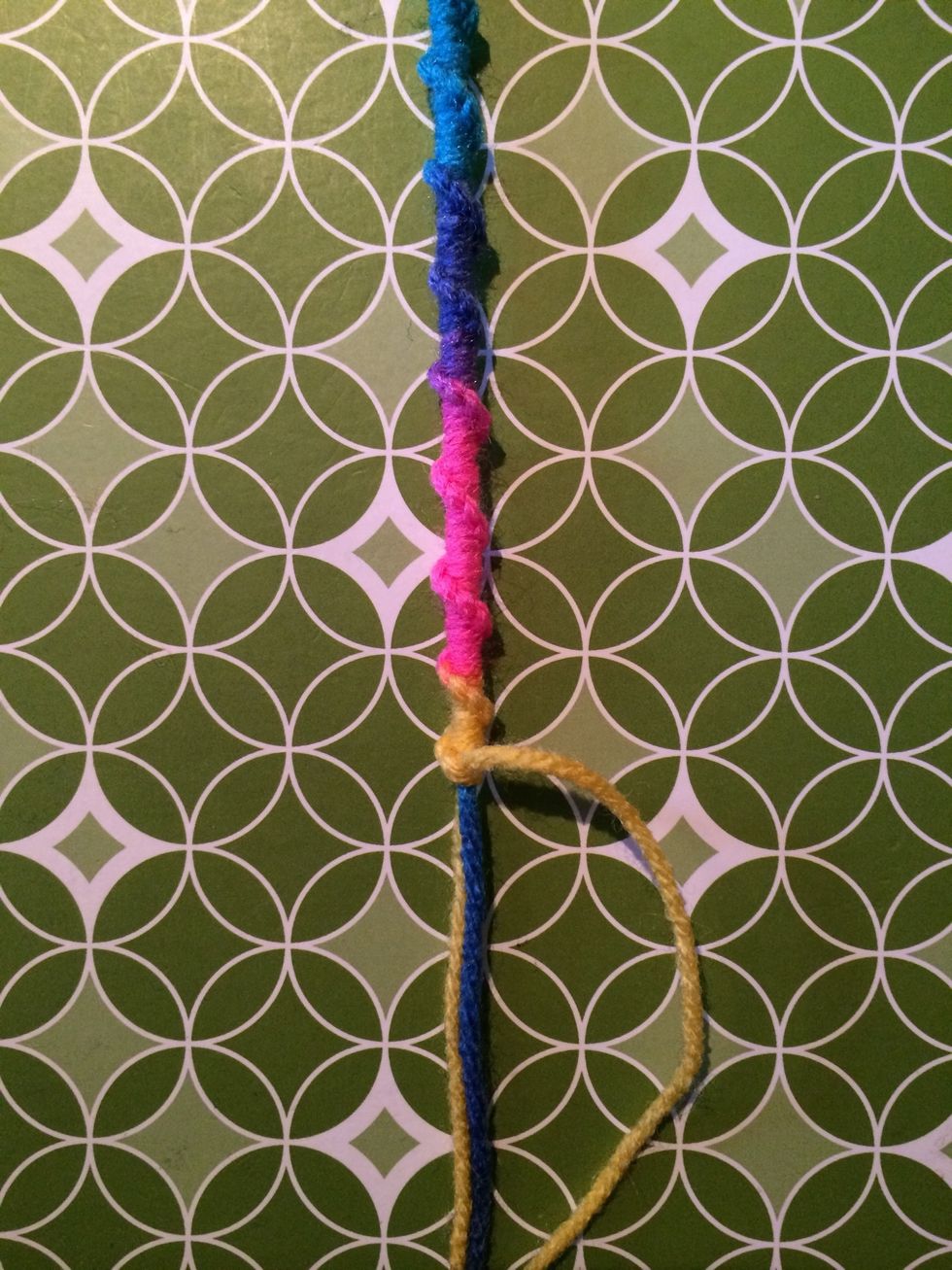 With some more knots done. At this step or anytime you can change your string and bring in another color. I used multicolored yarn so I really don't have to change strings.
Once you get the hang of making the Chinese Staircase you can make this bracelet in 5 to 10 mins.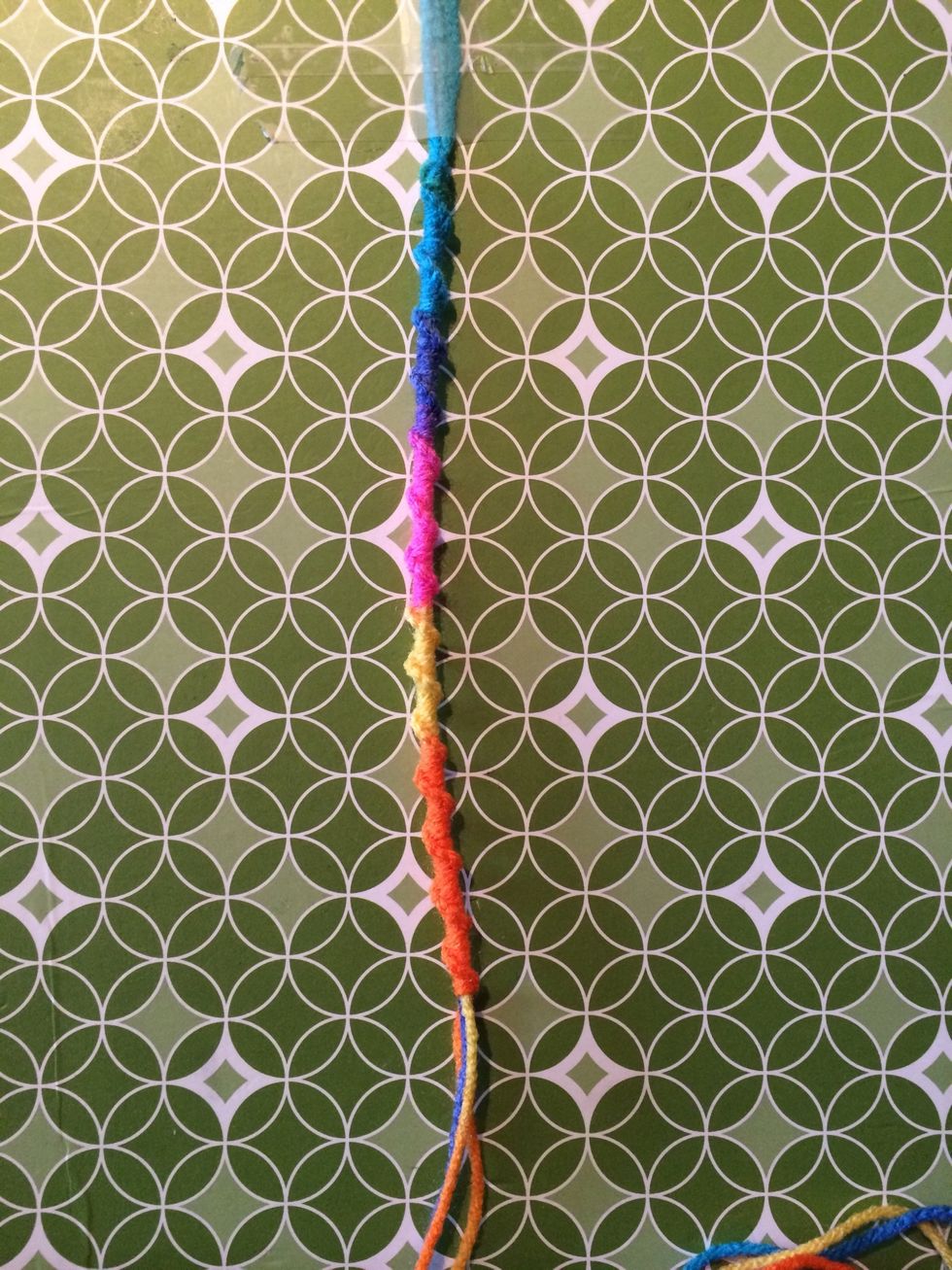 Keep knotting until you have the desired length for your bracelet.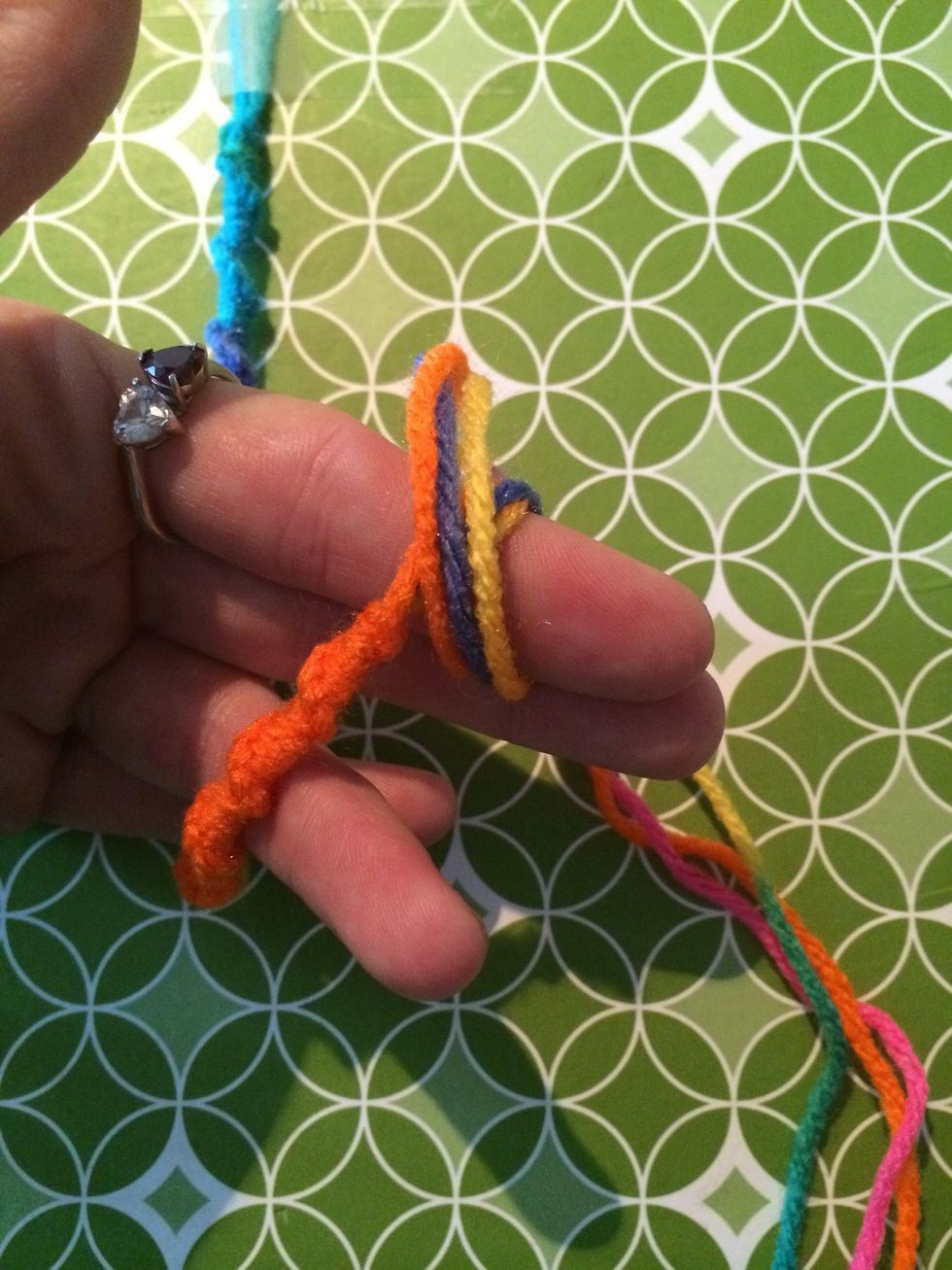 Wrap your strings around your finger.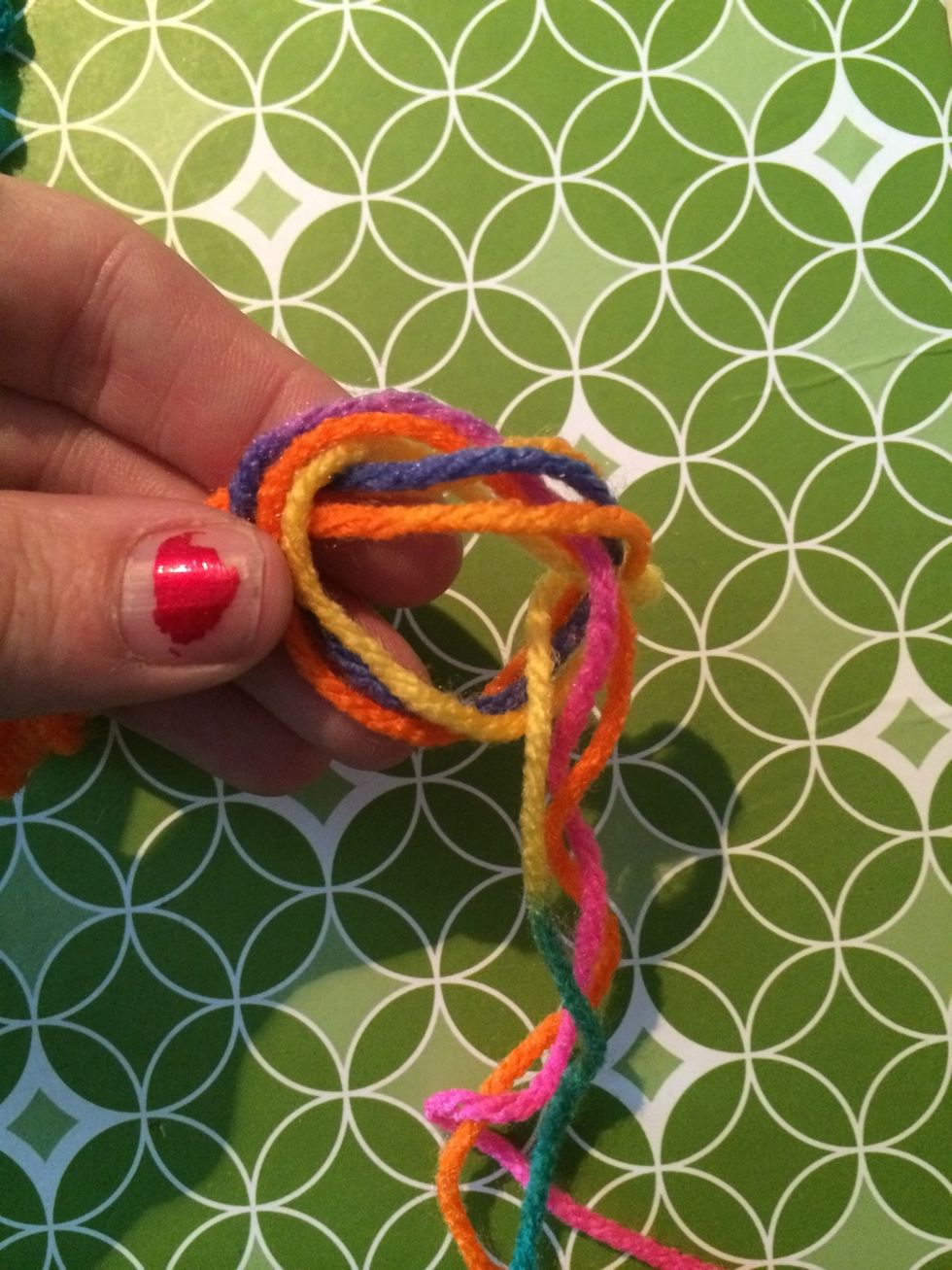 Put the end of the strings through the loop and make your ending knot.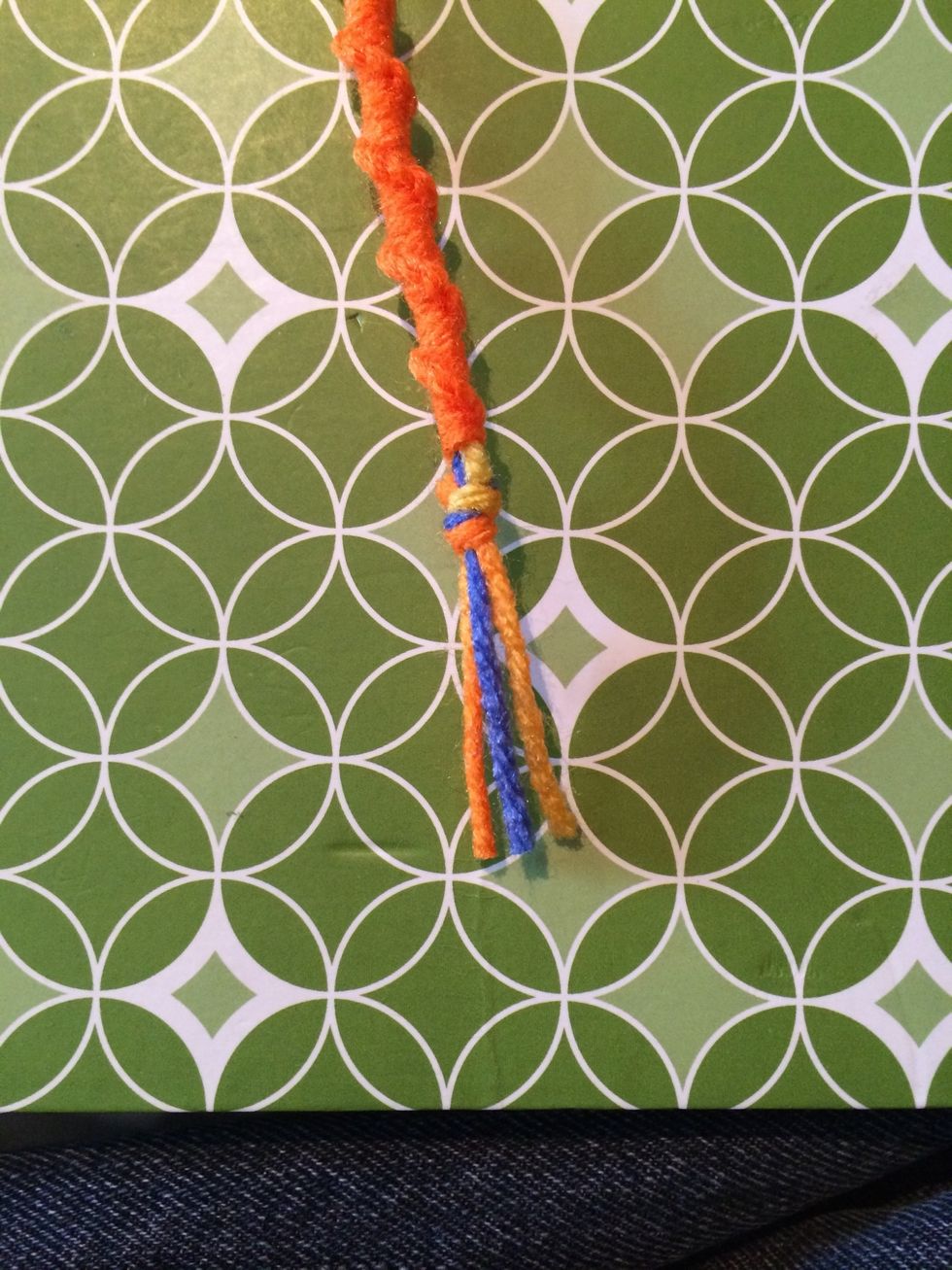 Cut the end of your strings. Leave about an inch to 2 inches so you can tie it off.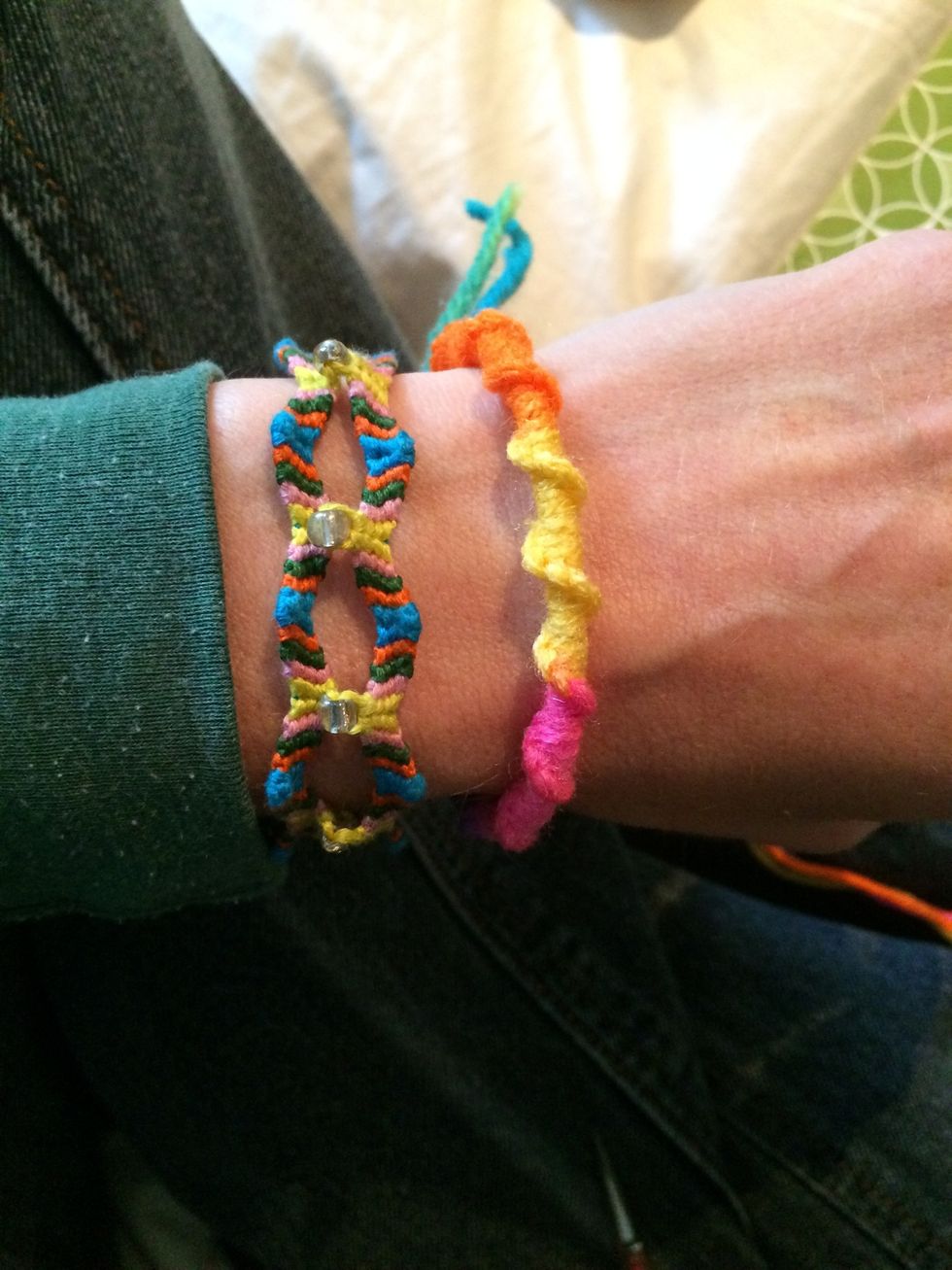 And there you go. You have your finished Chinese Staircase friendship bracelet. I hope you have enjoyed this guide :D
Here is a Chinese Staircase I did around my headphones. I even added a few beads here and there.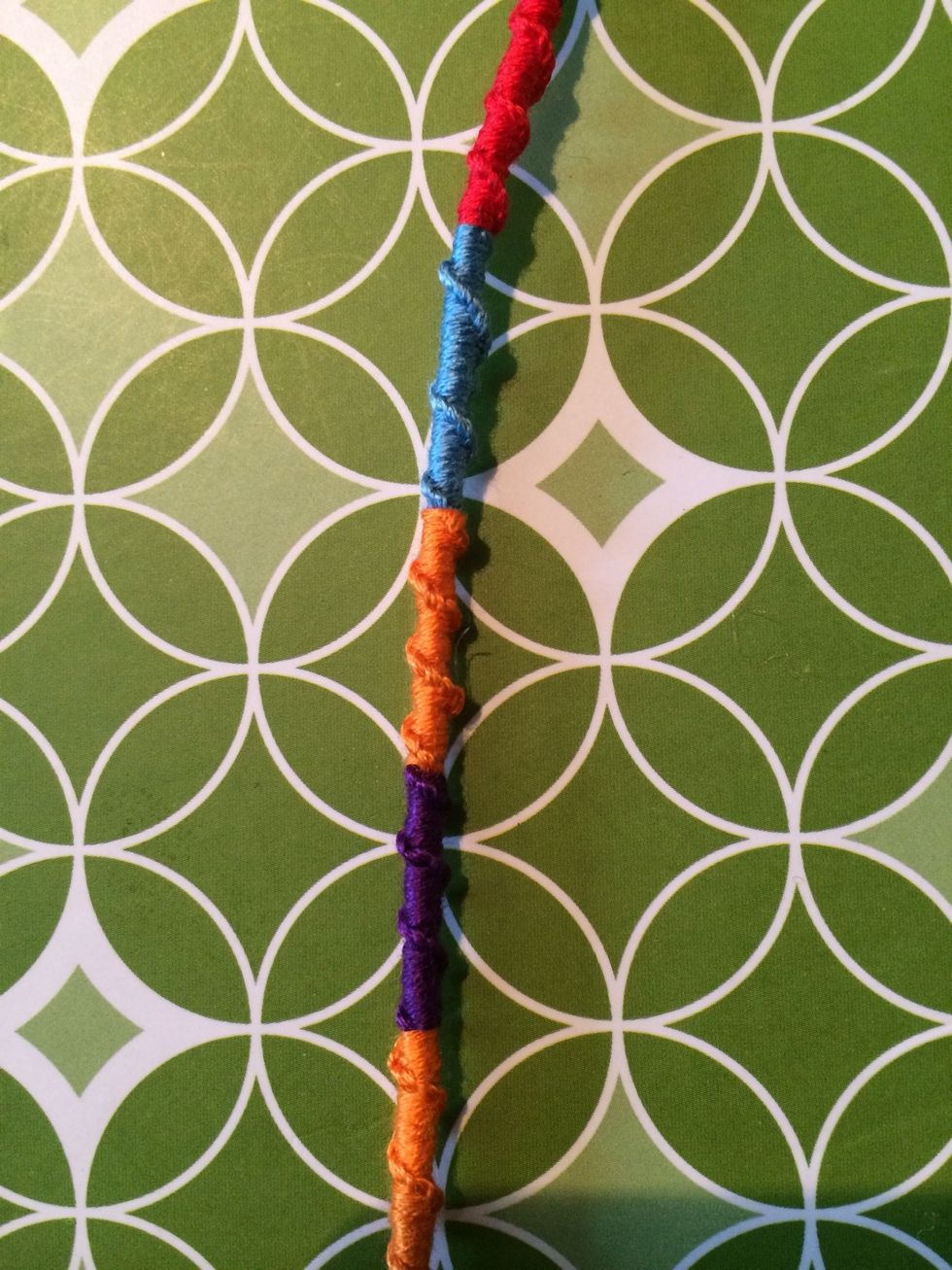 Here is a Chinese Staircase with floss/string.
If there are any types of bracelets you would like to learn how to make please don't hesitate to ask. I enjoy making bracelets and do them on a daily basis :D. Until next time!
Floss/string or yarn
Scissors
Clipboard or other surface to attach your bracelet
Tape
Tiffany Dahl
I am a mother of 3 and a crafter by nature. I love making bracelets, earrings and working this soda tabs!