How to make a chickpea salad with lemon herb vinaigrette
Make a Chickpea Salad With Lemon Herb Vinaigrette
23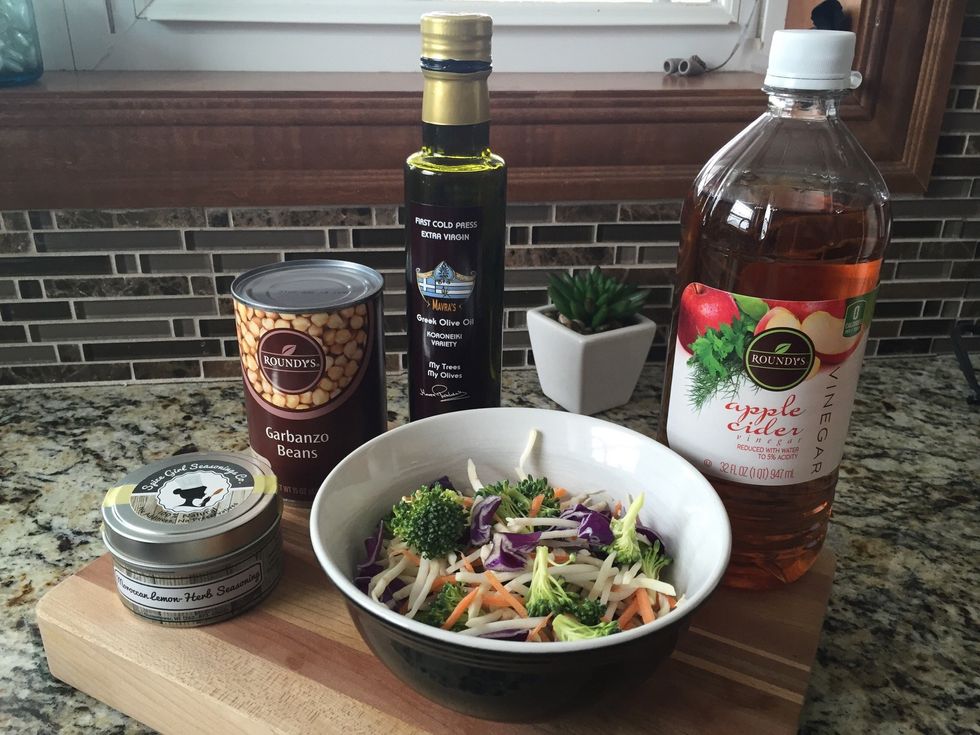 Here is what you need to start. The veggies are replaceable with whatever ones you prefer. I used a bag of pre-shredded veggies from the store. You also will need 1 fresh lemon.
Mix the olive oil and vinegar in a small bowl. Whisk in the lemon juice and seasonings.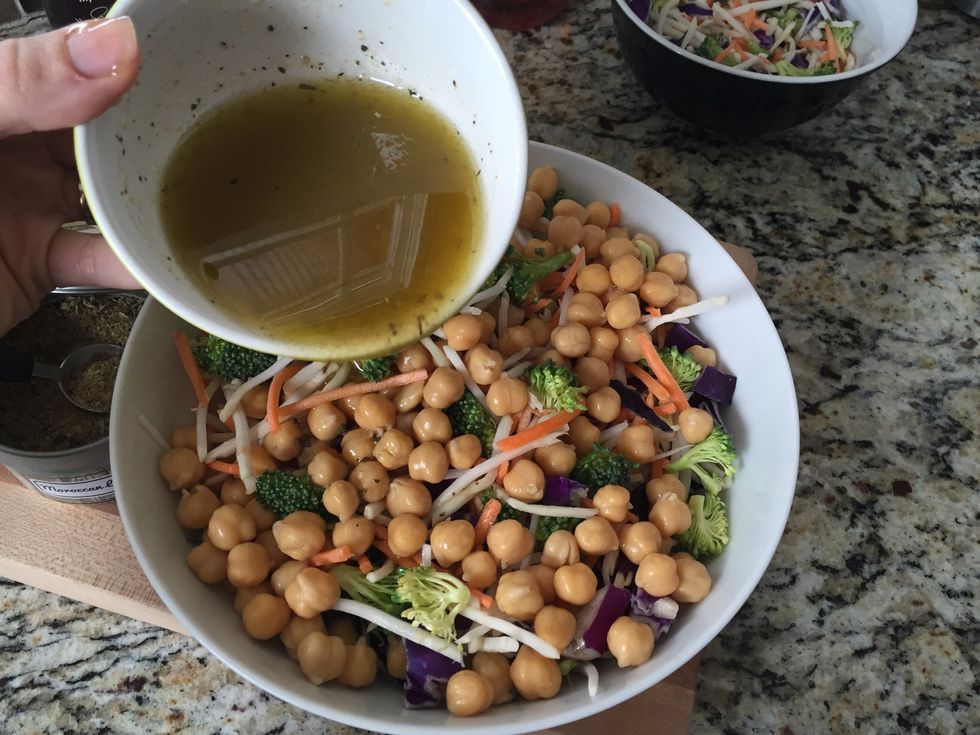 Place the chickpeas and veggies in a bowl and add your dressing. Mix well and let sit for an hour in the fridge for best flavor, but at least 10 minutes for the veggies to soak in some of the flavor.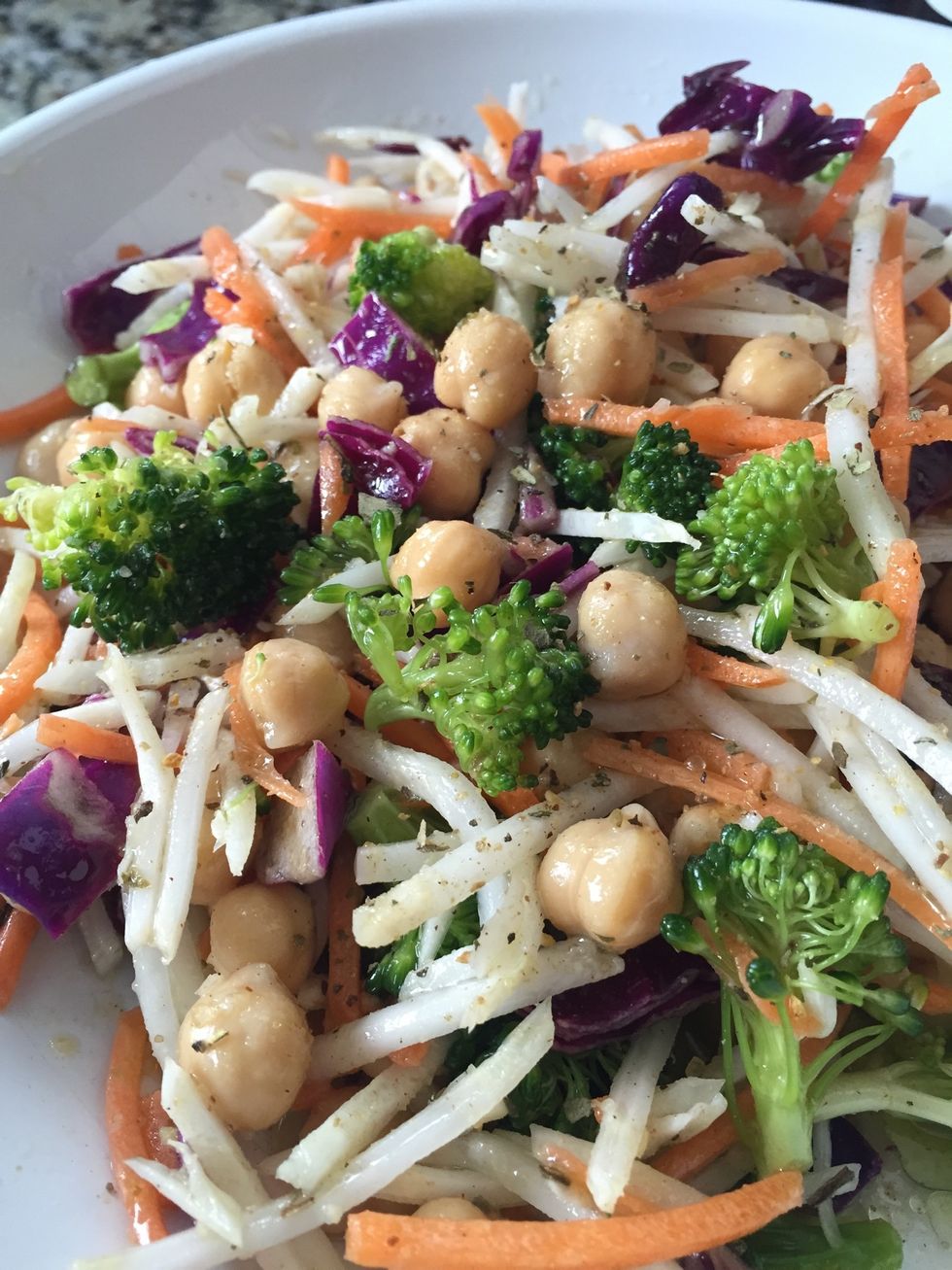 Enjoy this healthy salad for a quick lunch or side dish! Use the Moroccan Lemon Herb Seasoning on all types of food, from grilled chicken and fish to roasted potatoes and all types of vegetables.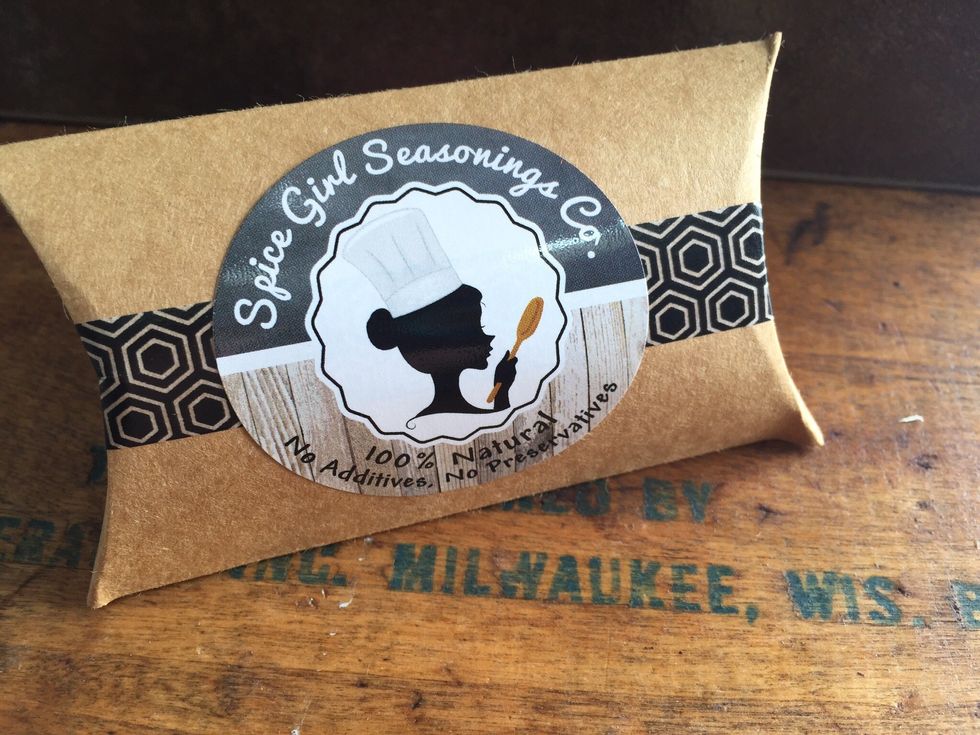 spicegirlseasonings.etsy.com
2/3c Olive oil
1/4c Apple Cider Vinegar
1.0Tbsp Lemon juice
3/4tsp Moroccan Lemon Herb Seasoning
4.0c Pre-shredded veggies
1.0c Garbanzo Beans (chickpeas)
Ellen- Spice Girl Seasonings
Inspired home chef & maker of 100% Natural Seasoning Mixes, Rubs & Sea Salts, sharing my healthy recipes and passion for spices, food and photography.