How to make a chicken-zucchini casserole
A great veggie-filled alternative to mashed potatoes or stuffing as a side dish (or entree!) :)
40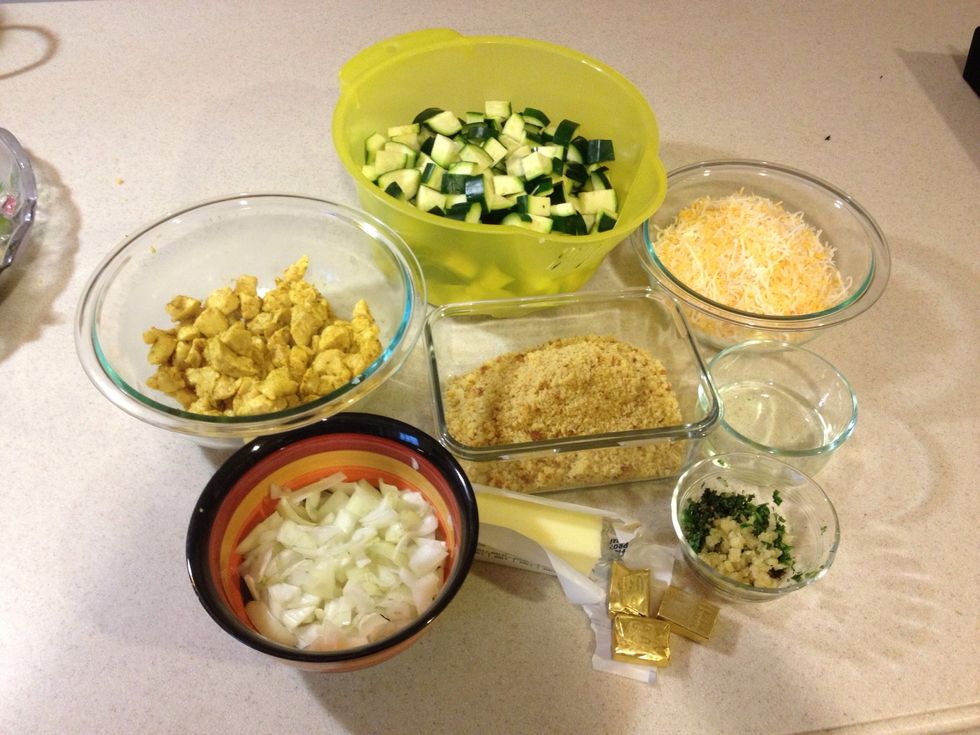 Preheat oven to 350 F, gather your ingredients. Pictured is the chicken already cooked and corn bread already crumbled.
Heat a large saucepan of water, add in zucchini, and allow it to become tender.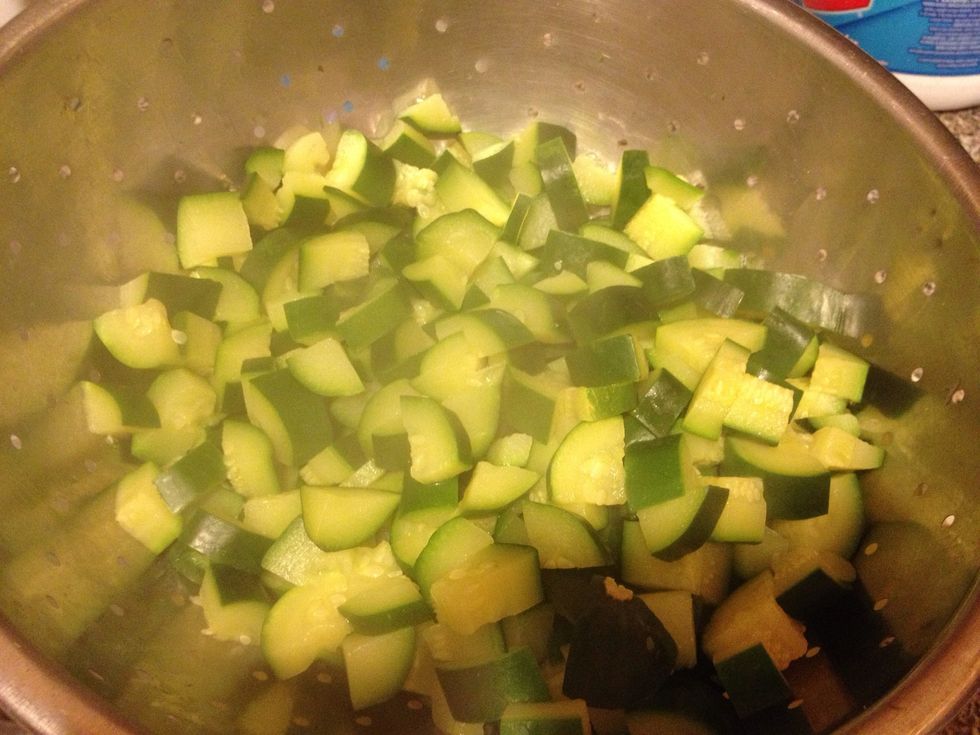 Remove from heat. Drain squash, **reserve one cup of water for casserole.** .
On medium low temperature place all of the butter in large sauce pan and saute the onions until the onions turn clear.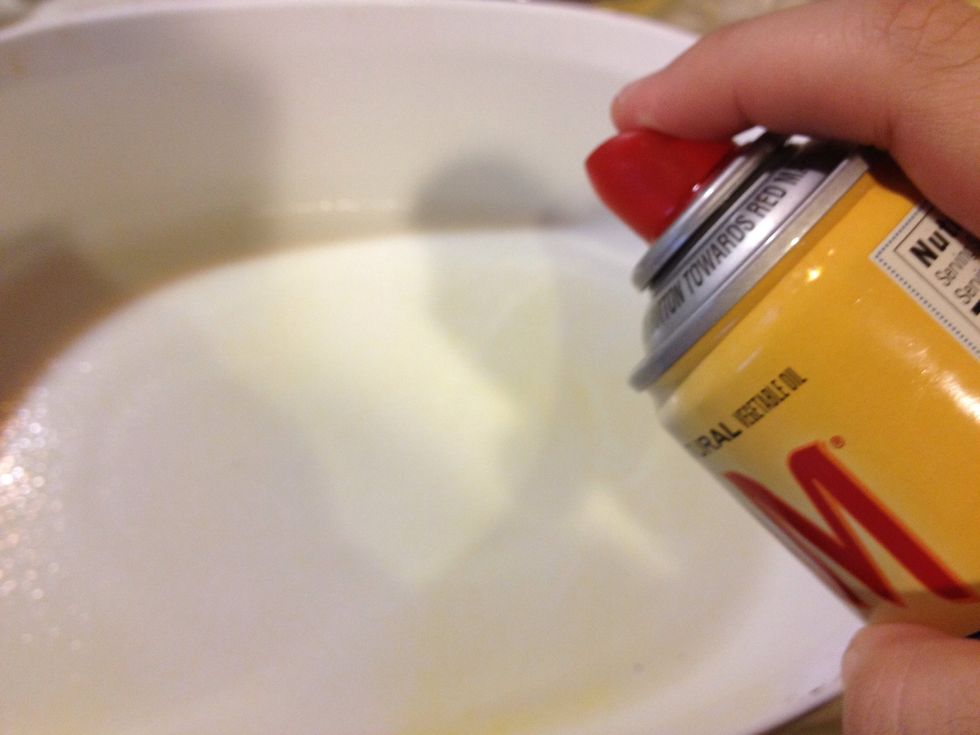 Spray a casserole dish with cooking spray.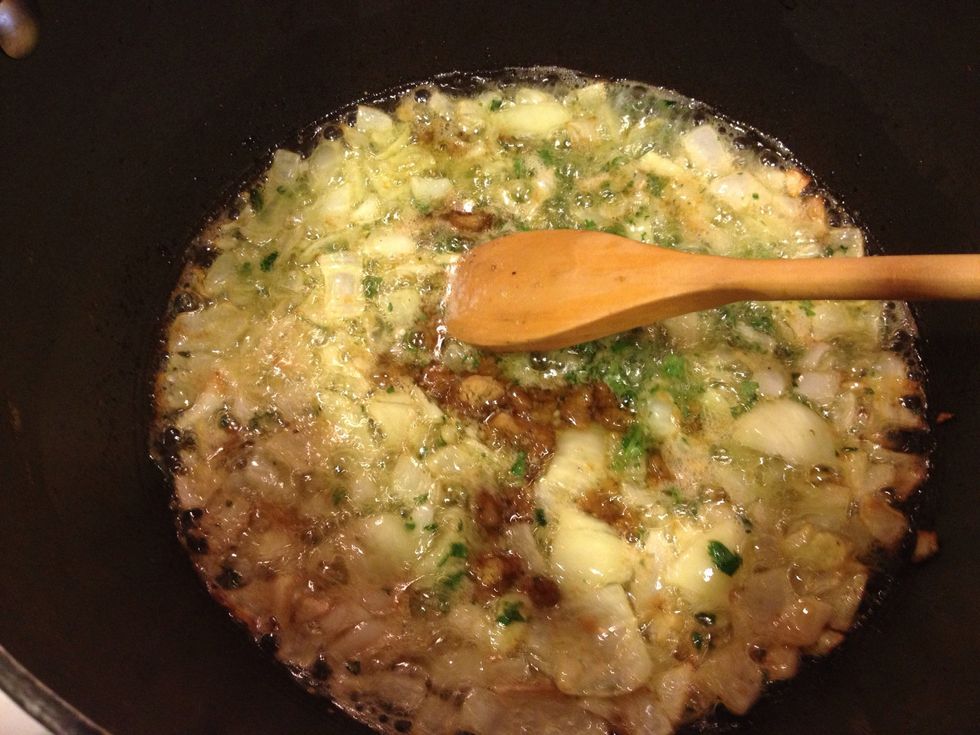 Add salt, pepper, and parsley . Add chicken bouillon cubes and garlic to onions.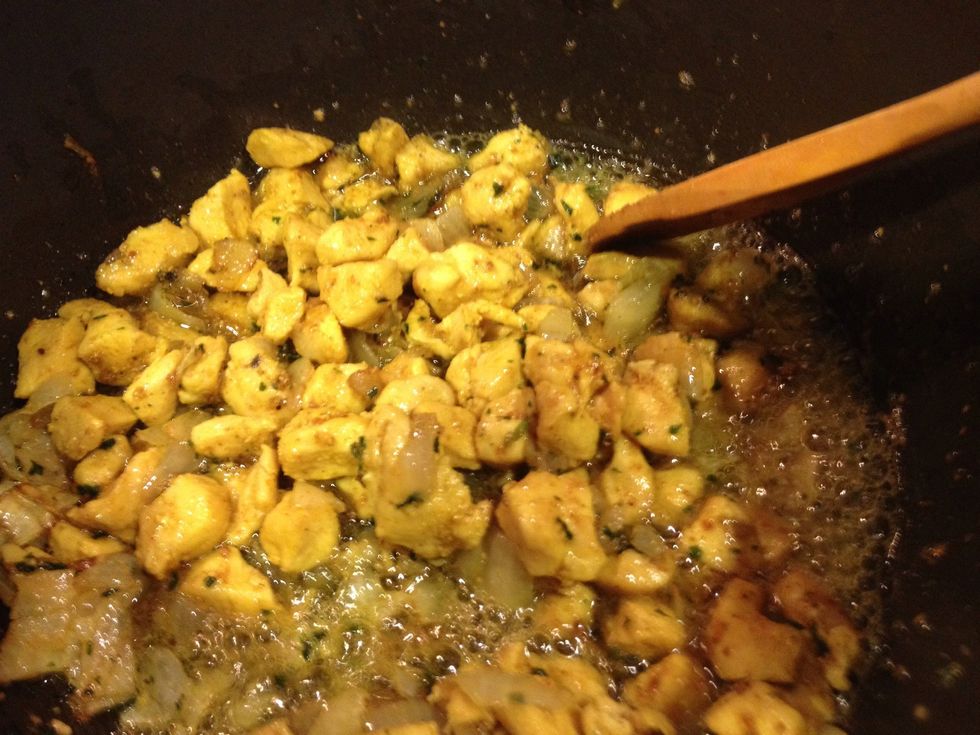 Add in cooked chicken cubes.
Add drained squash and cheese, stir. Crumble corn bread in squash and pour the reserved cup of water and mix well.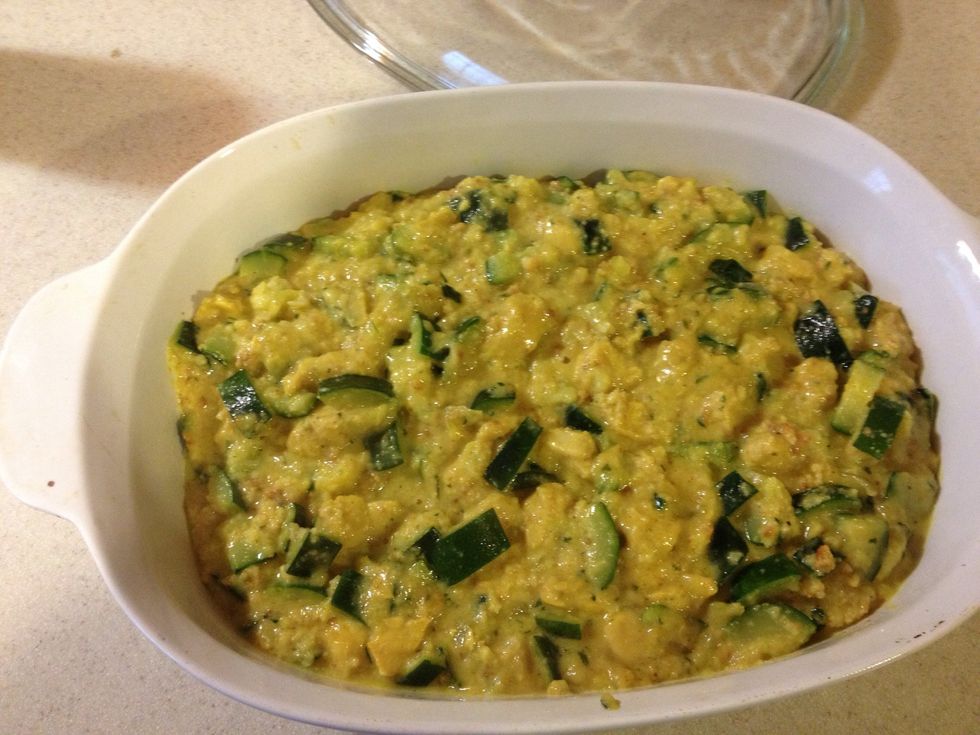 Pour your mixture into your dish.
Cover casserole and place in a preheated oven at 350 degrees. Bake for 50 - 60 minutes. Remove cover the last 20 minutes. . This casserole is a great, veggie-full replacement for stuffing or potatoes.
This thing was eaten so fast I didn't get a chance to photograph the finished product as a whole!
5.0 zucchini, cubed
1.0lb Chicken breasts, cubed and cooked
8.0oz Cheddar
6.0oz Corn bread, crumbled
1.0 Onion, chopped
3.0Tbsp Parsley, chopped
1.0Tbsp Garlic, chopped
3.0 Chicken bouillon cubes
3/4 Stick Butter or oil
Salt and pepper (to Taste)