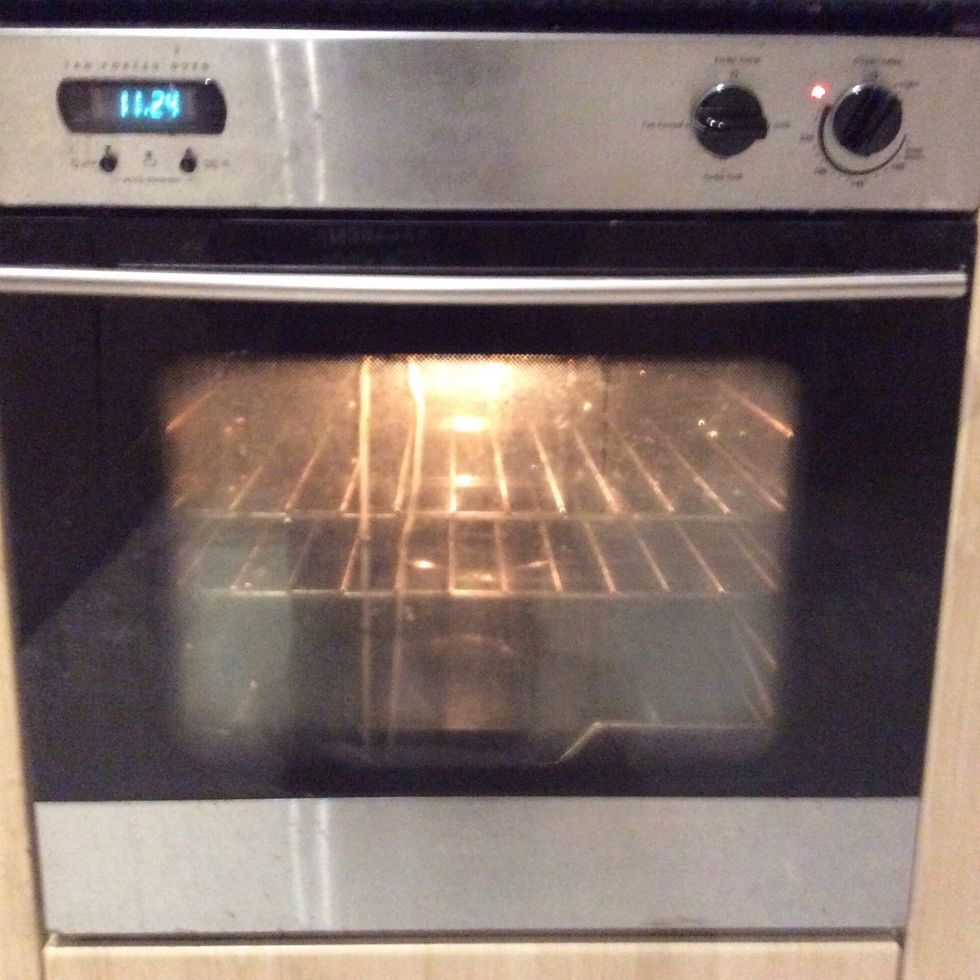 Set the oven to 180 degrees Celsius.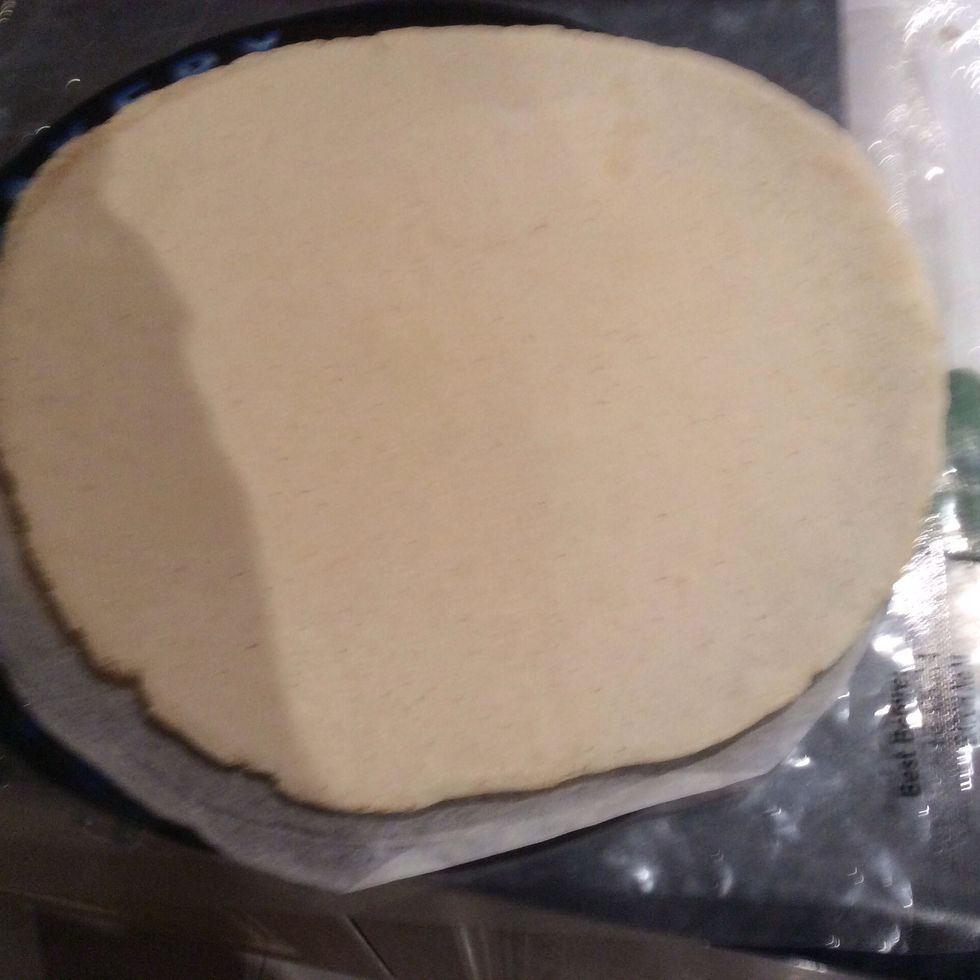 Get the pizza base.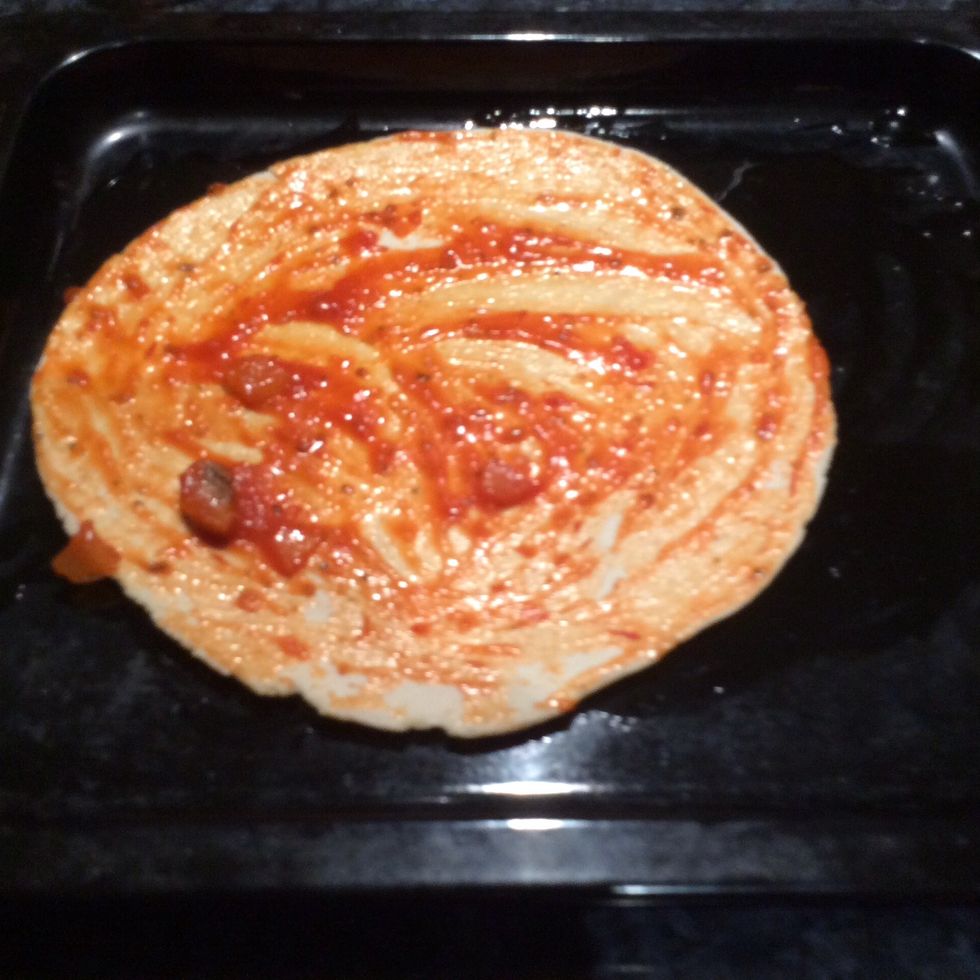 Put the tomato paste or pasta sauce on the pizza base.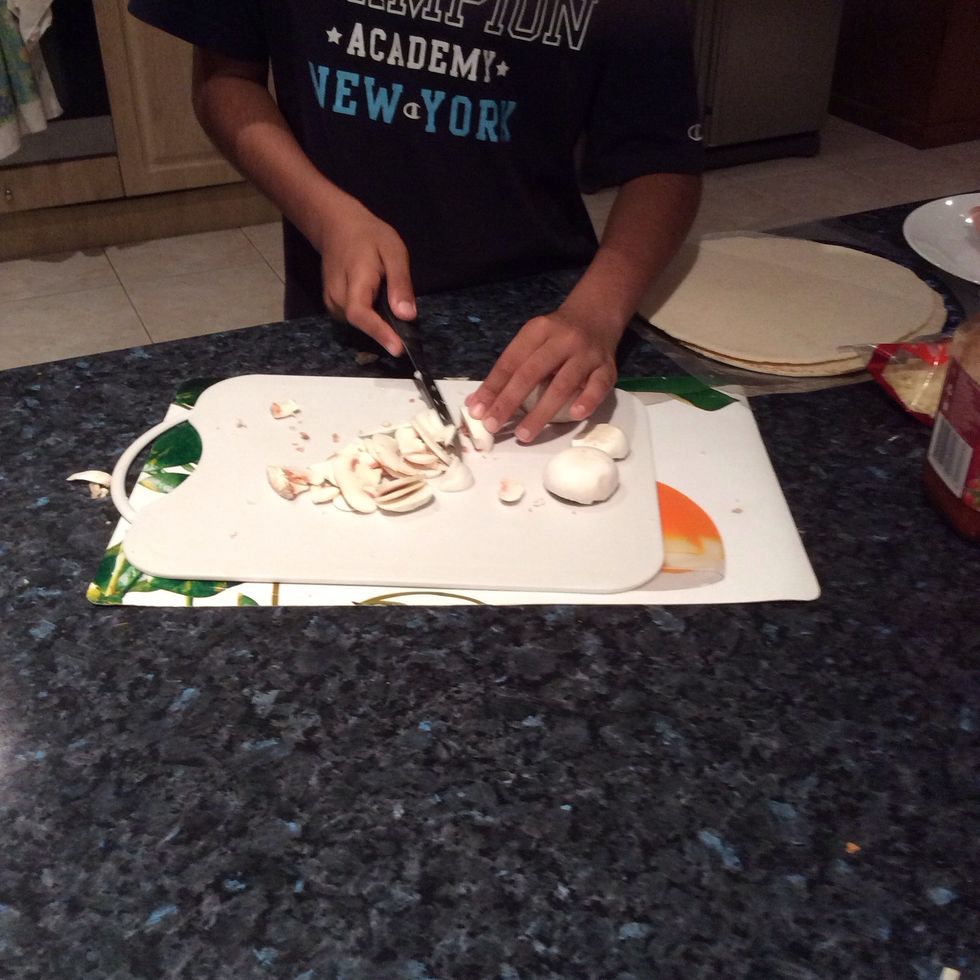 Cut the mushroom.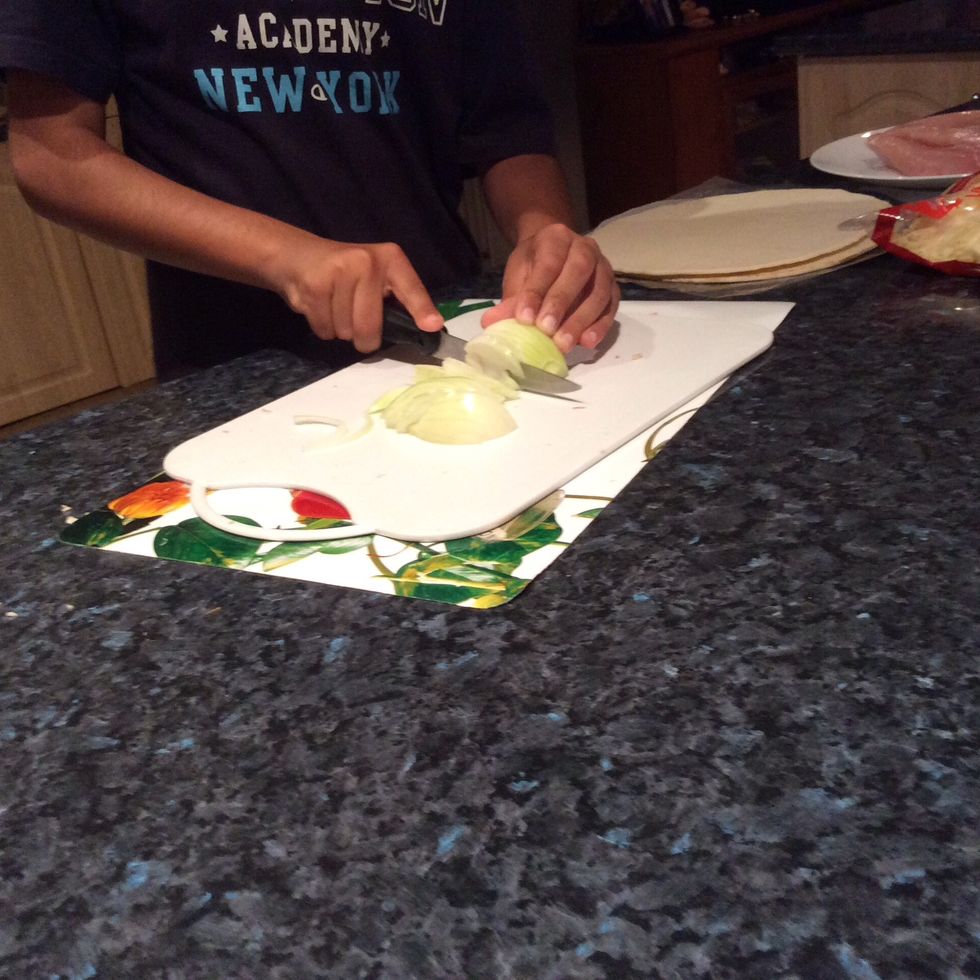 Cut the onion.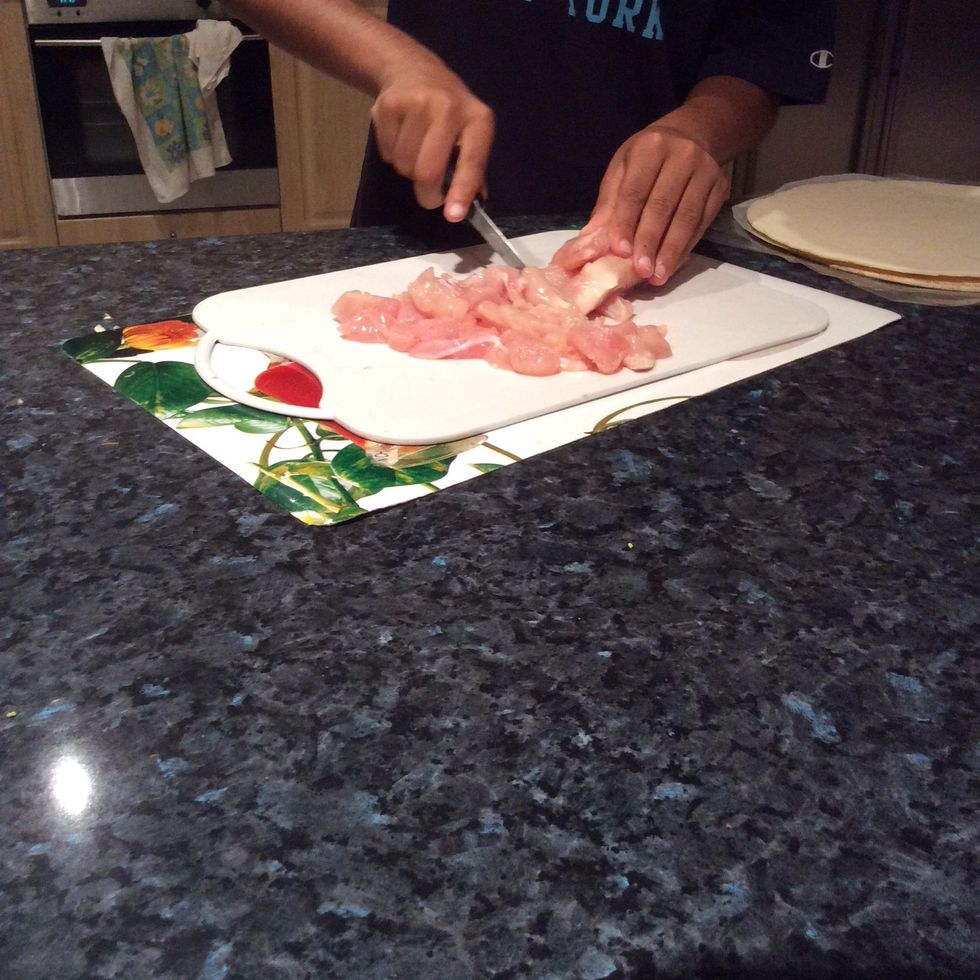 Cut the chicken.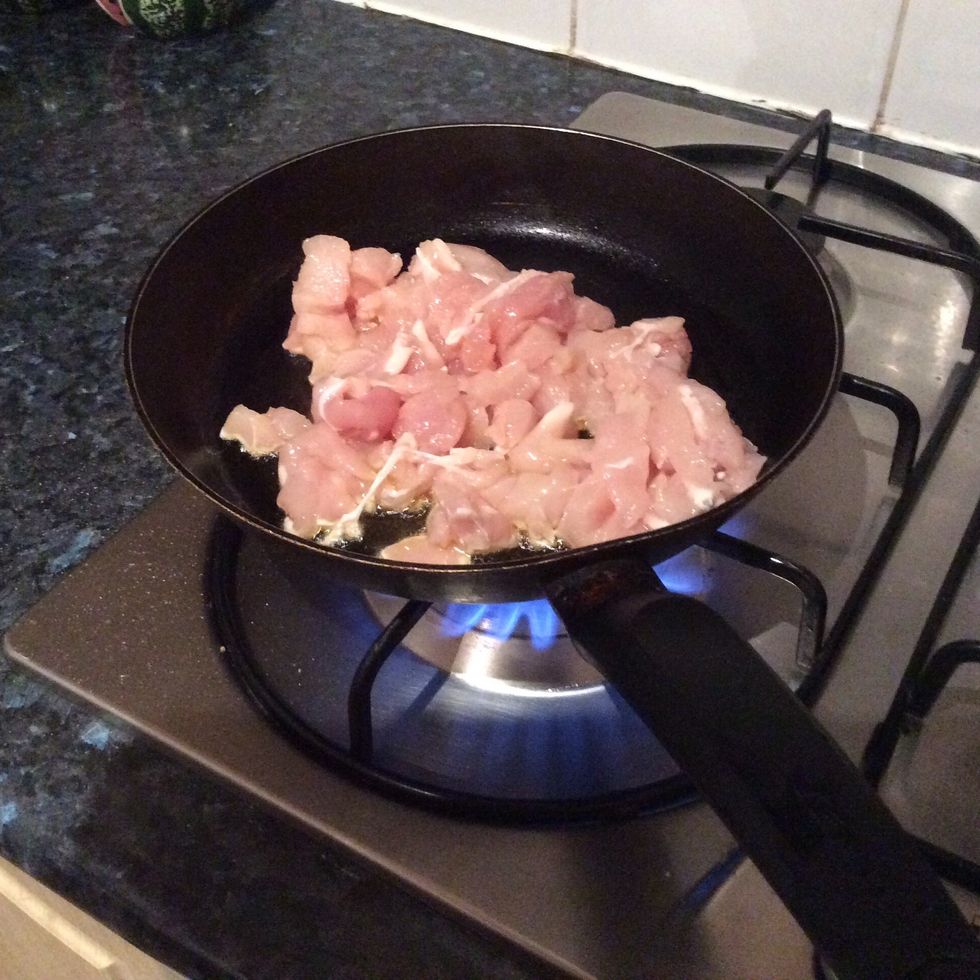 After cutting the chicken cook the chicken separately.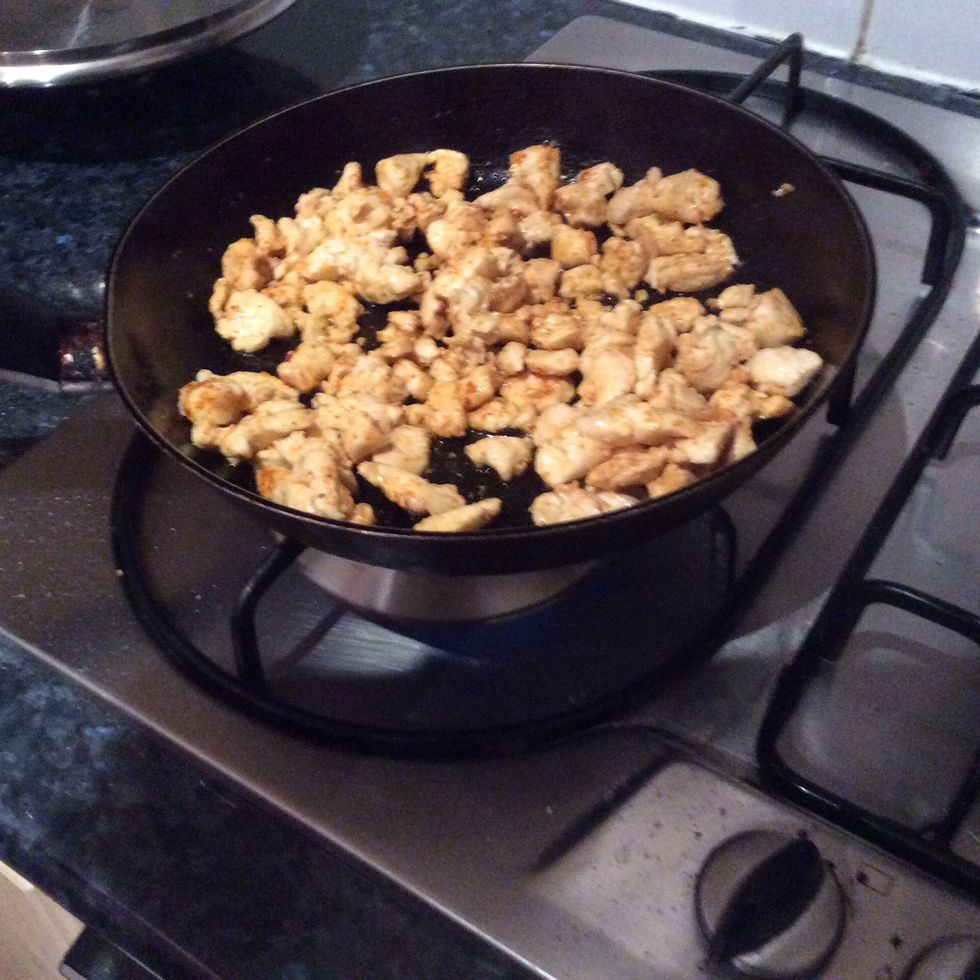 While the chicken is cooking you can add any of your own spices or flavour. I used a tandoori chicken spice mix.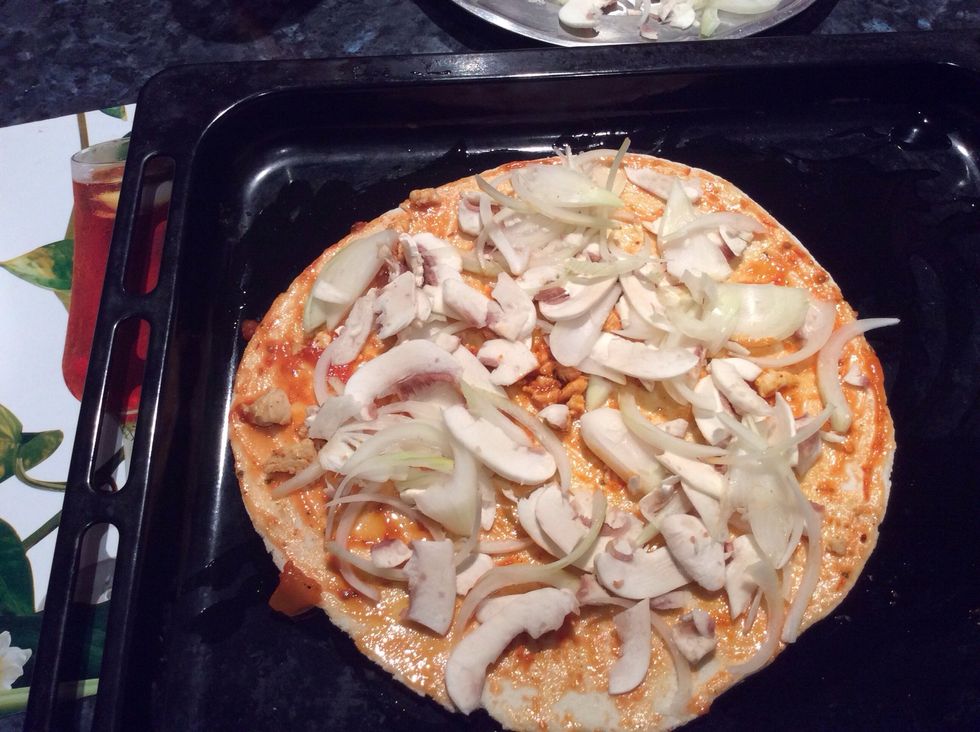 Put the onion and mushroom on the base and any other ingredients you would wish to include.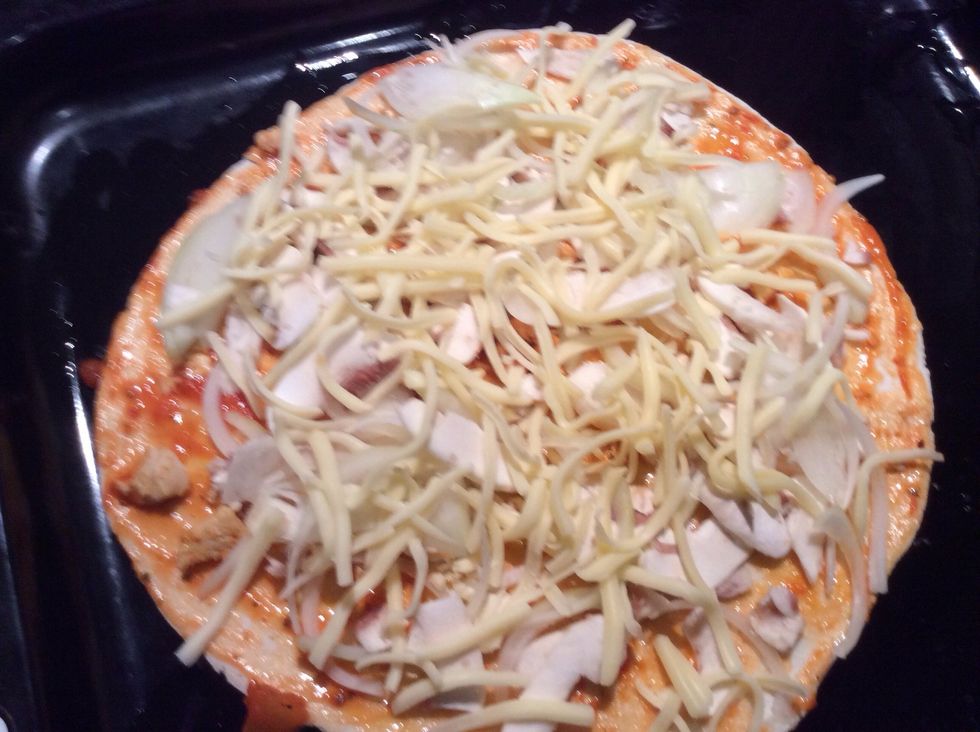 Now put the cheese over these ingredients.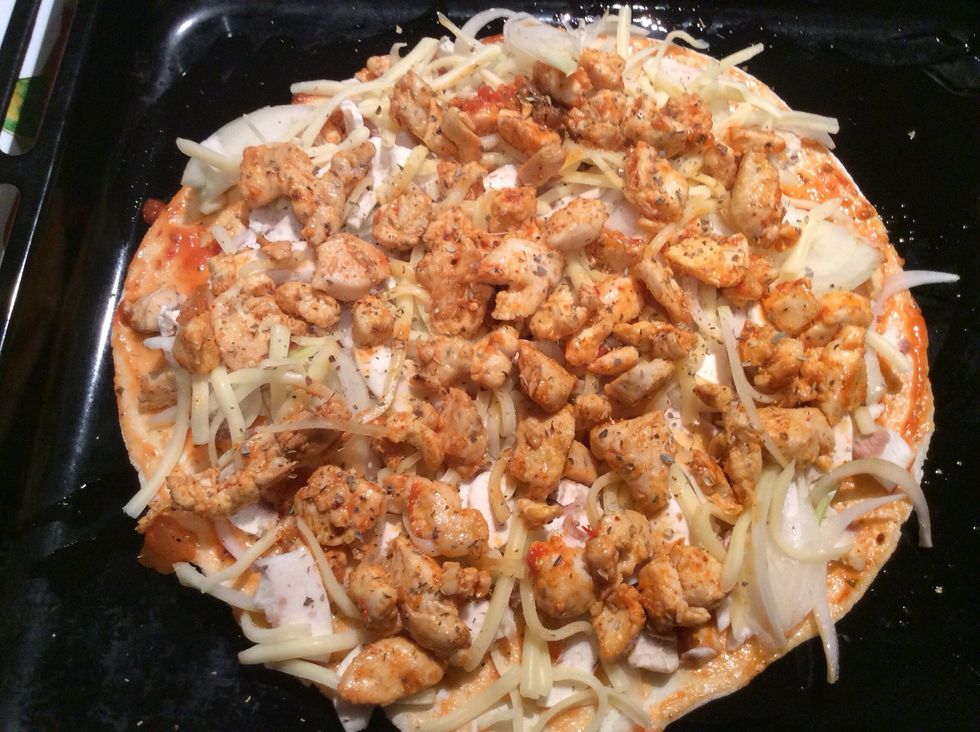 Put the chicken over the cheese. You can choose whether or not you want to add any herbs at this stage. I used oregano.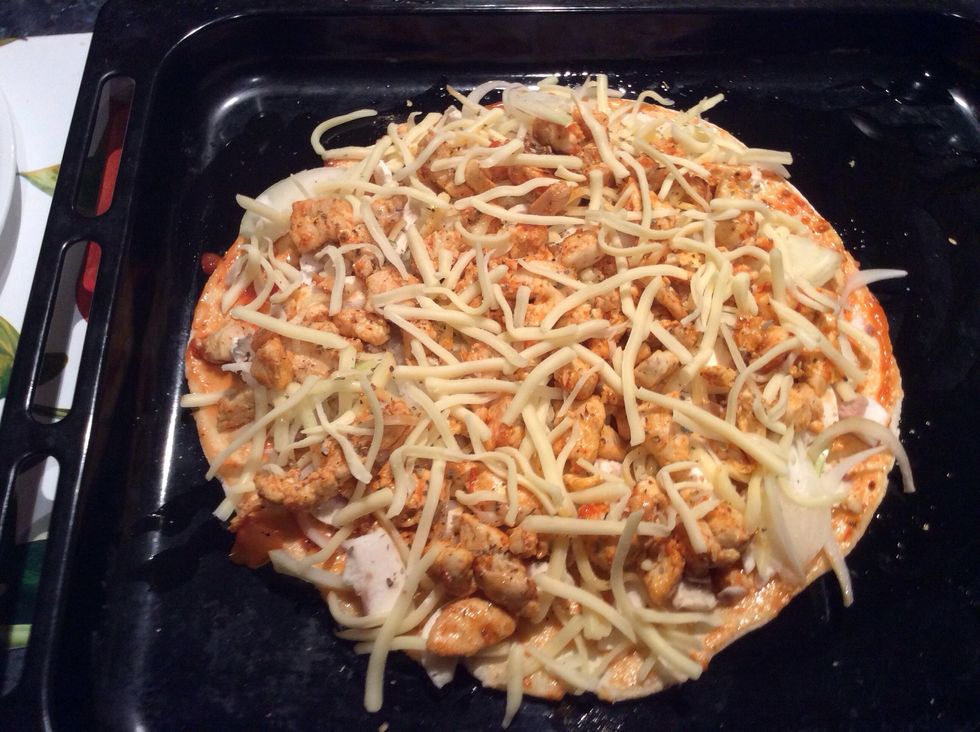 Now cover the chicken with another layer of cheese but this time put a bit less than before.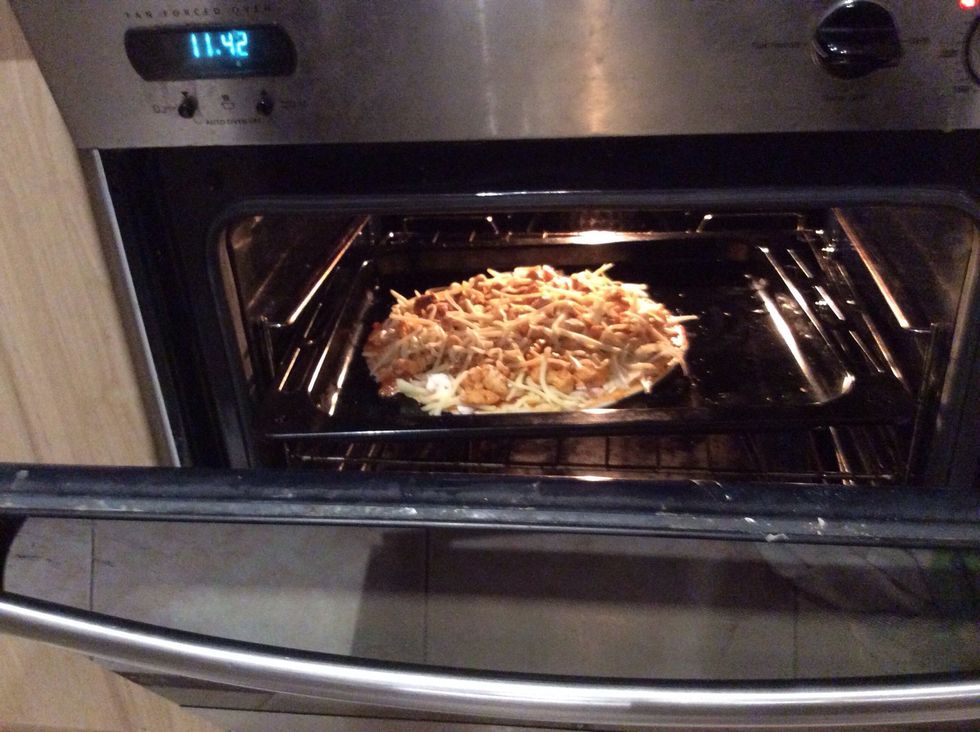 Now put the pizza in the oven for 15-20 minutes and wait patiently.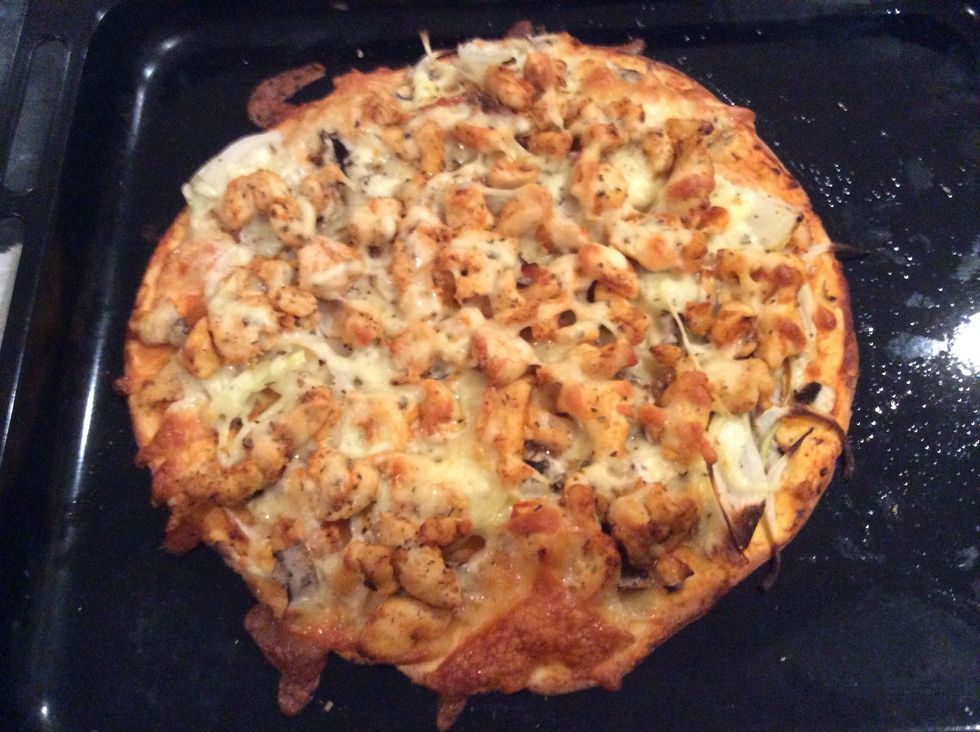 Now enjoy the end result of this chicken pizza.
1.0 Onion
4.0 Mushroom
1.0 Piece of chicken fillet
1 and a half handful Mozzarella cheese
Tomato paste or pasta sauce
1.0 Pizza base (can buy or make yourself)
3.0pch Oregano( or any herb of your liking)
3.0pch Tandoori chicken spice (or spice of your liking)