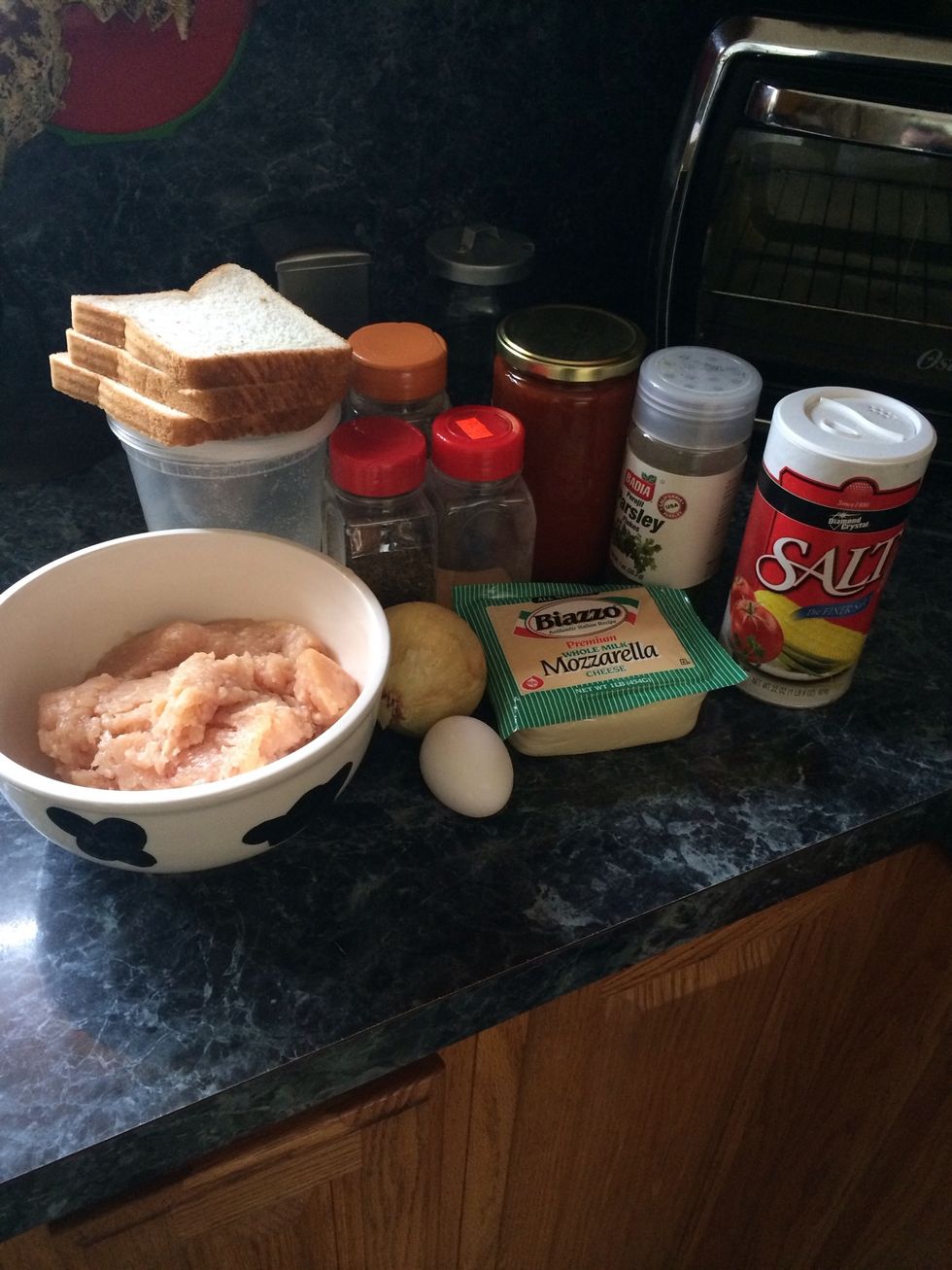 Ingredients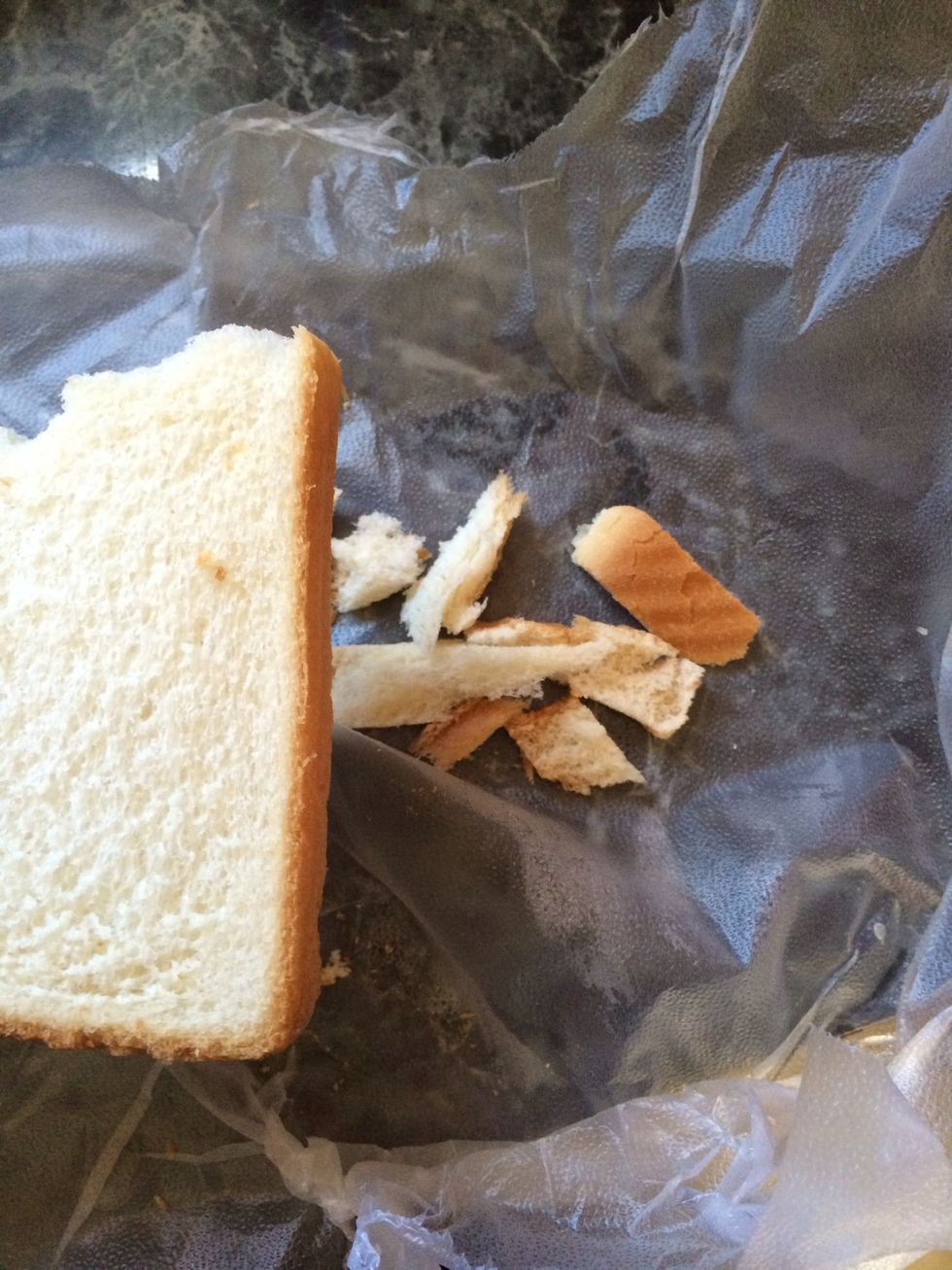 Let's start. Take the slices of bread and remove the ends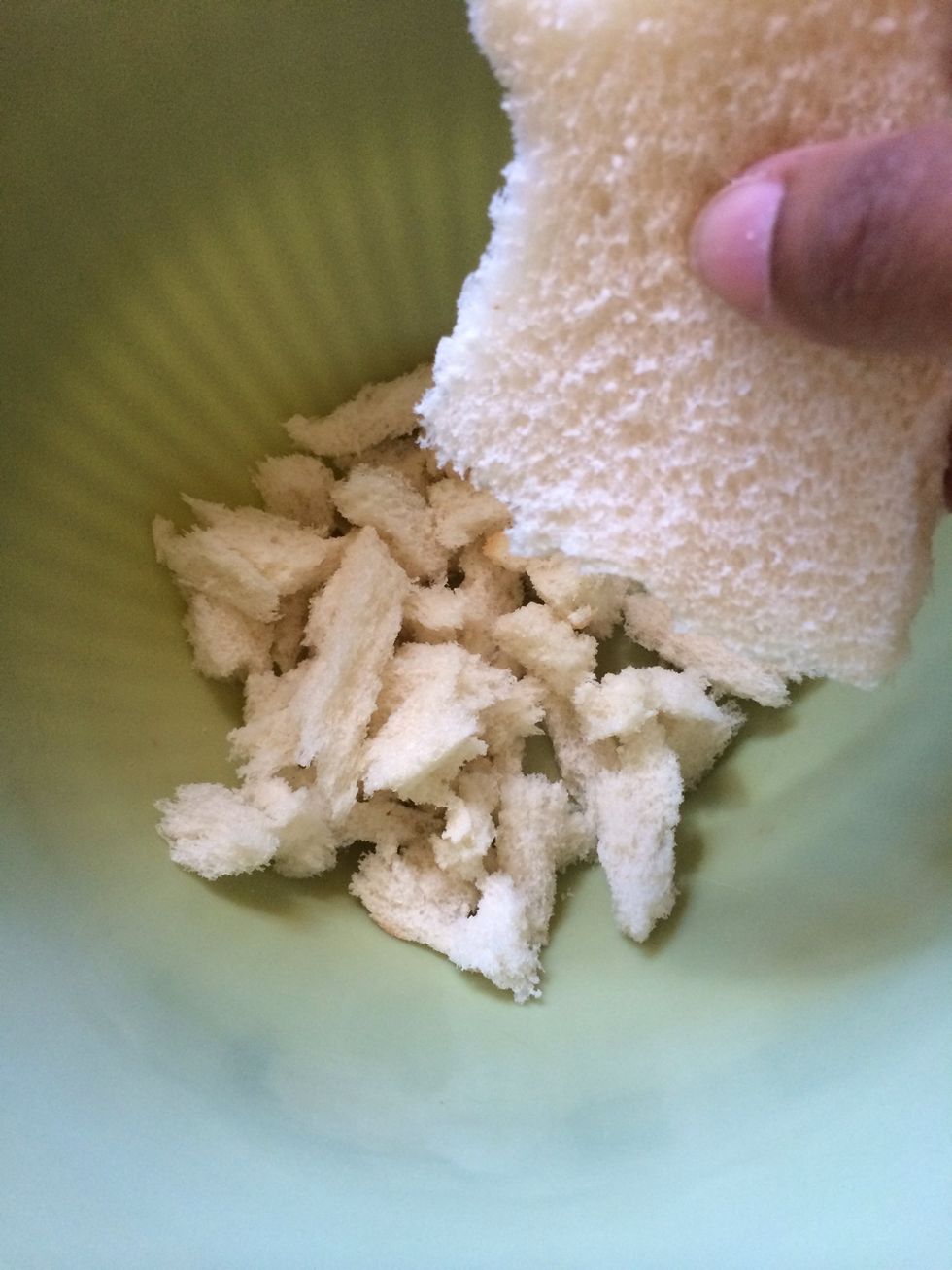 Crumble your bread onto a bowl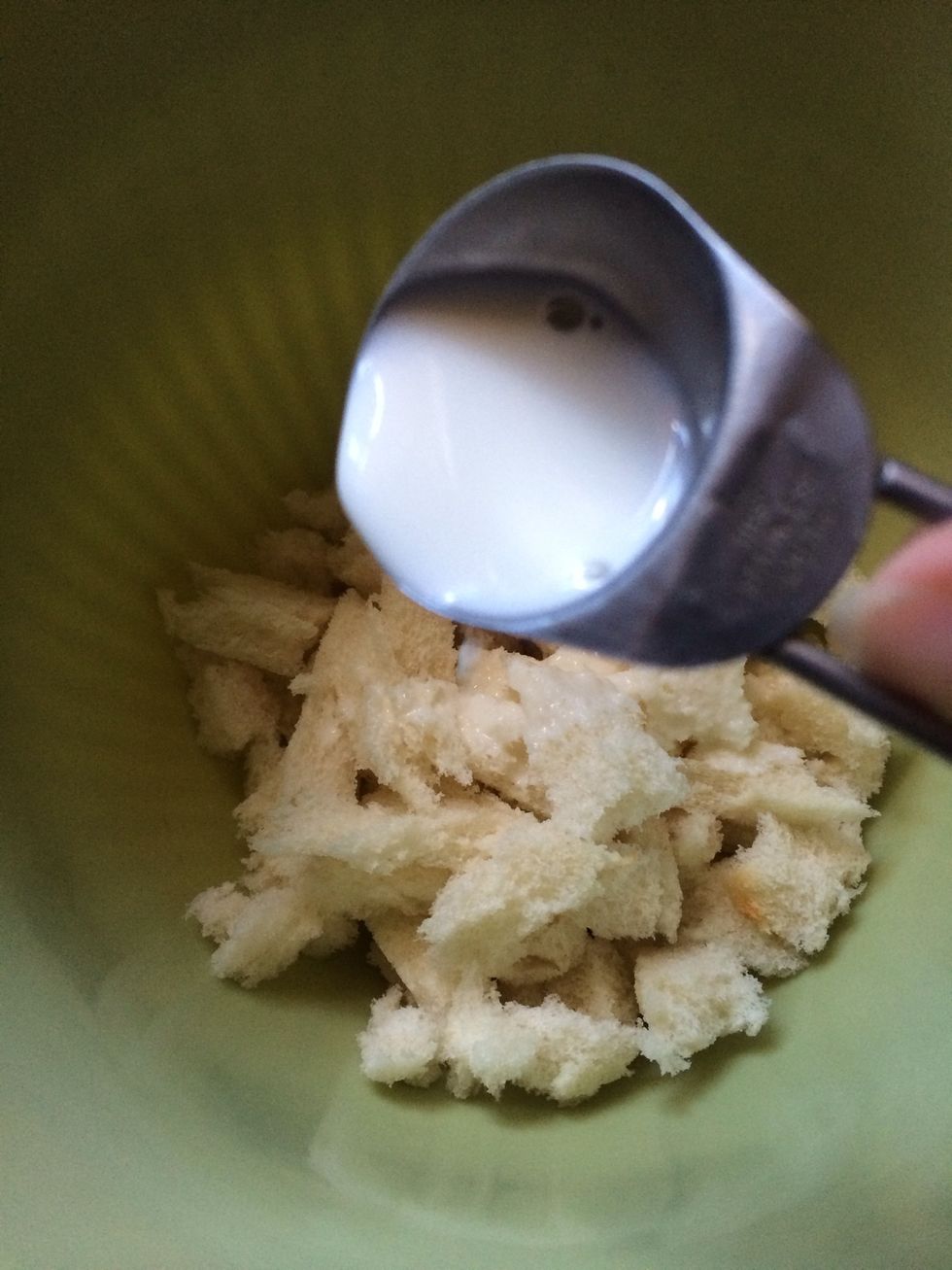 Now let's moisten the bread a bit. Add the milk
You can also use 1/2 cup of dried breadcrumbs instead of the fresh that I used. Omit the milk if using dried breadcrumbs and follow recipe as indicated 😉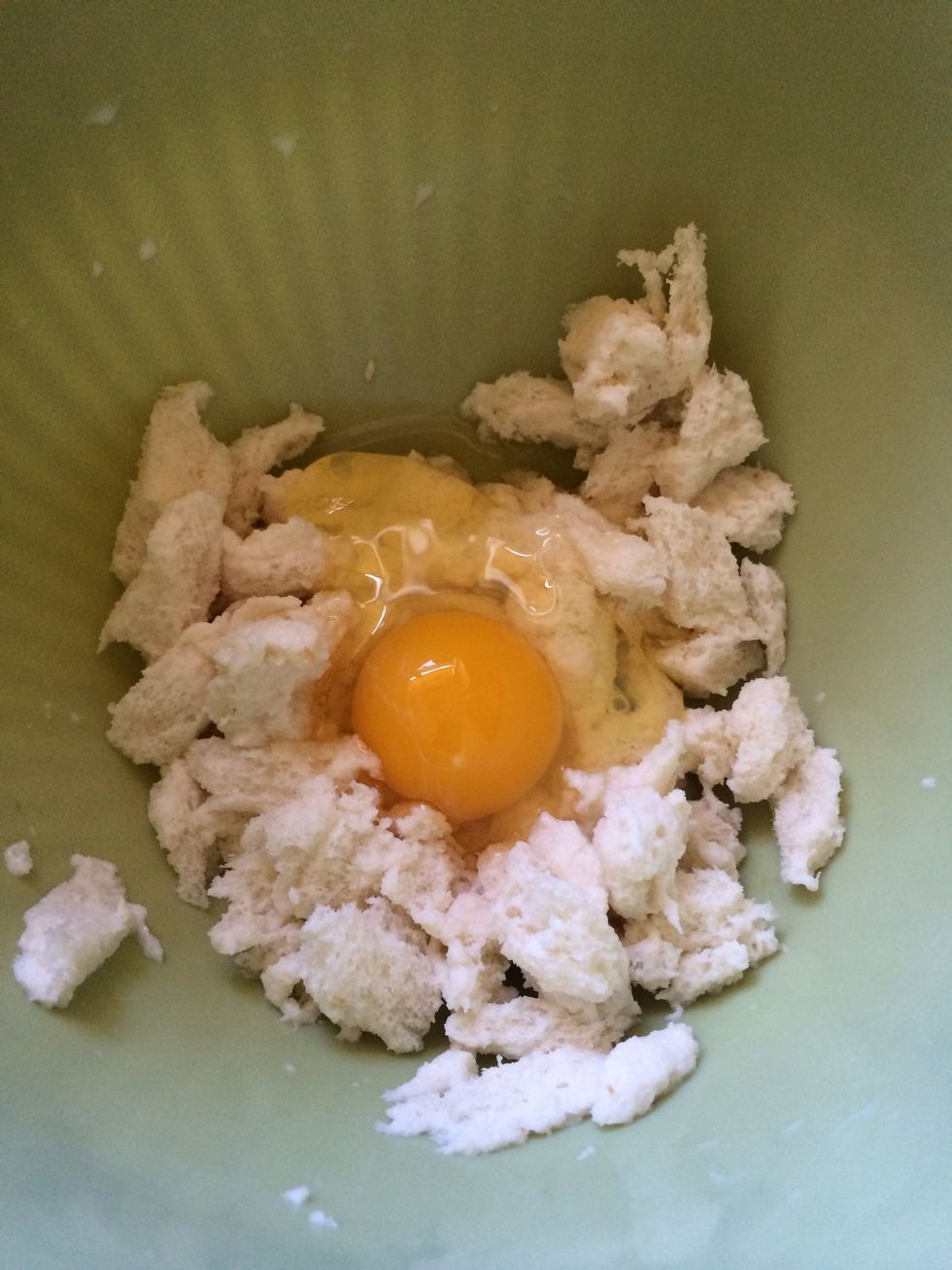 The egg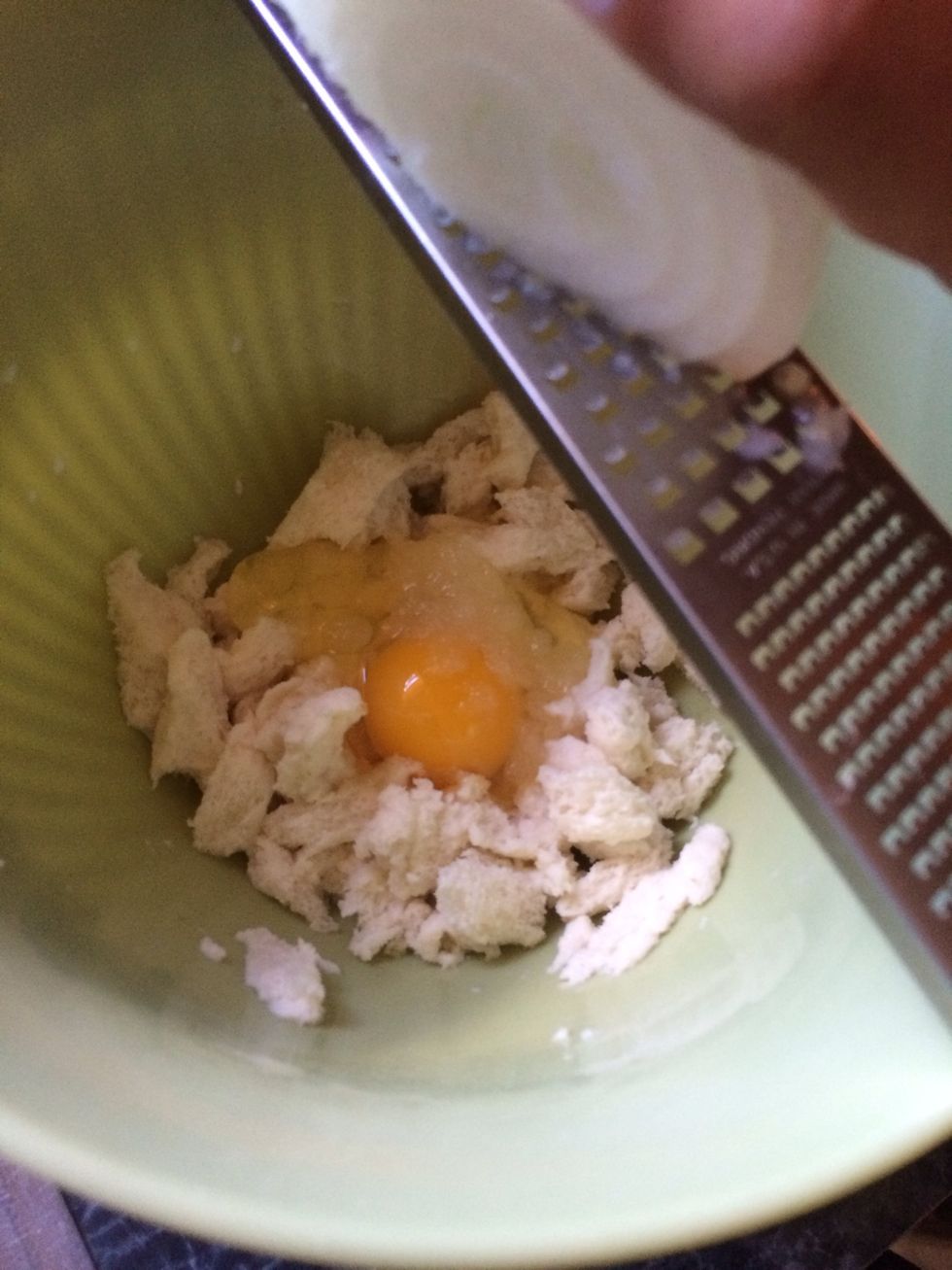 The grated onion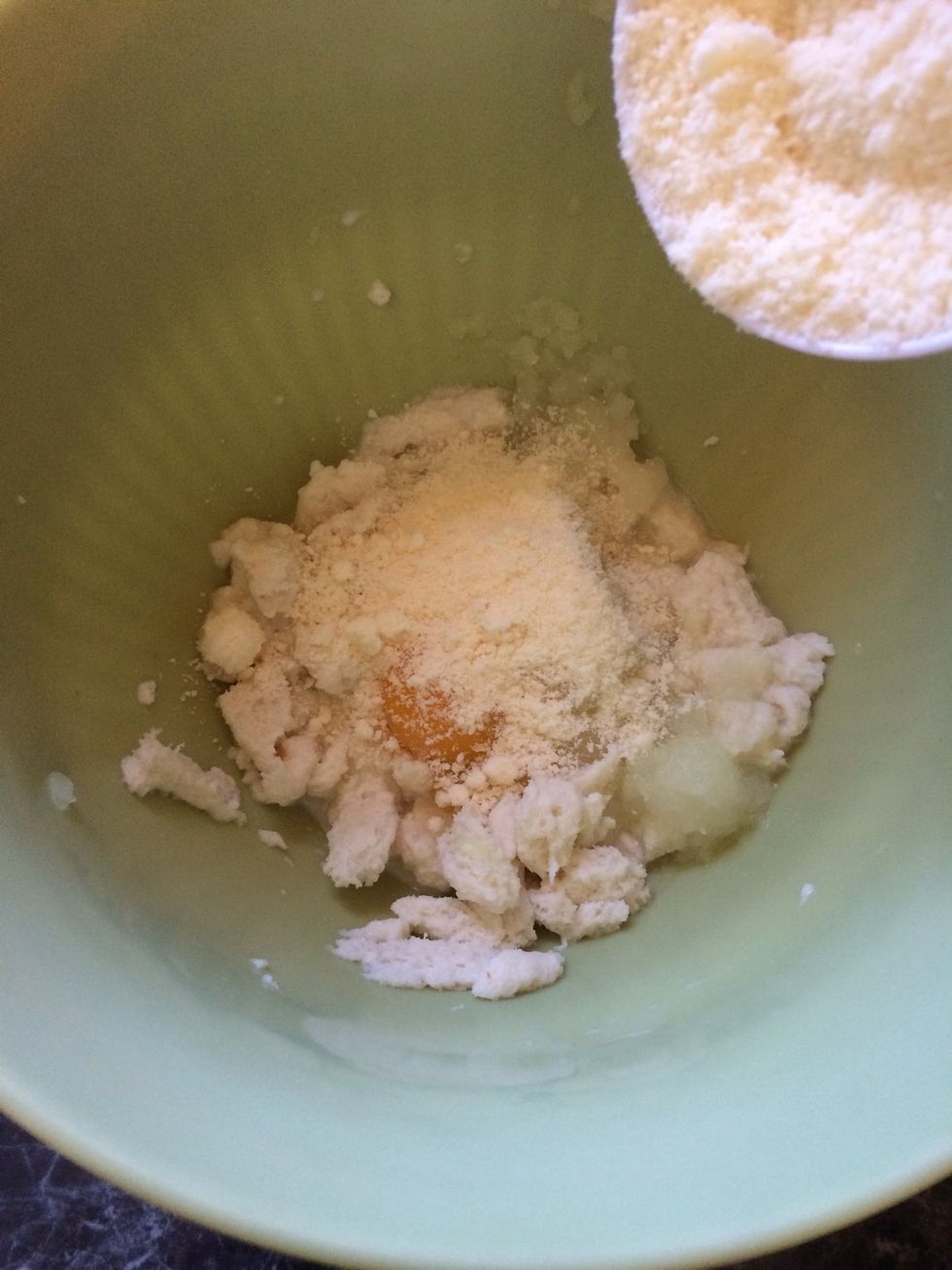 The Parmesan cheese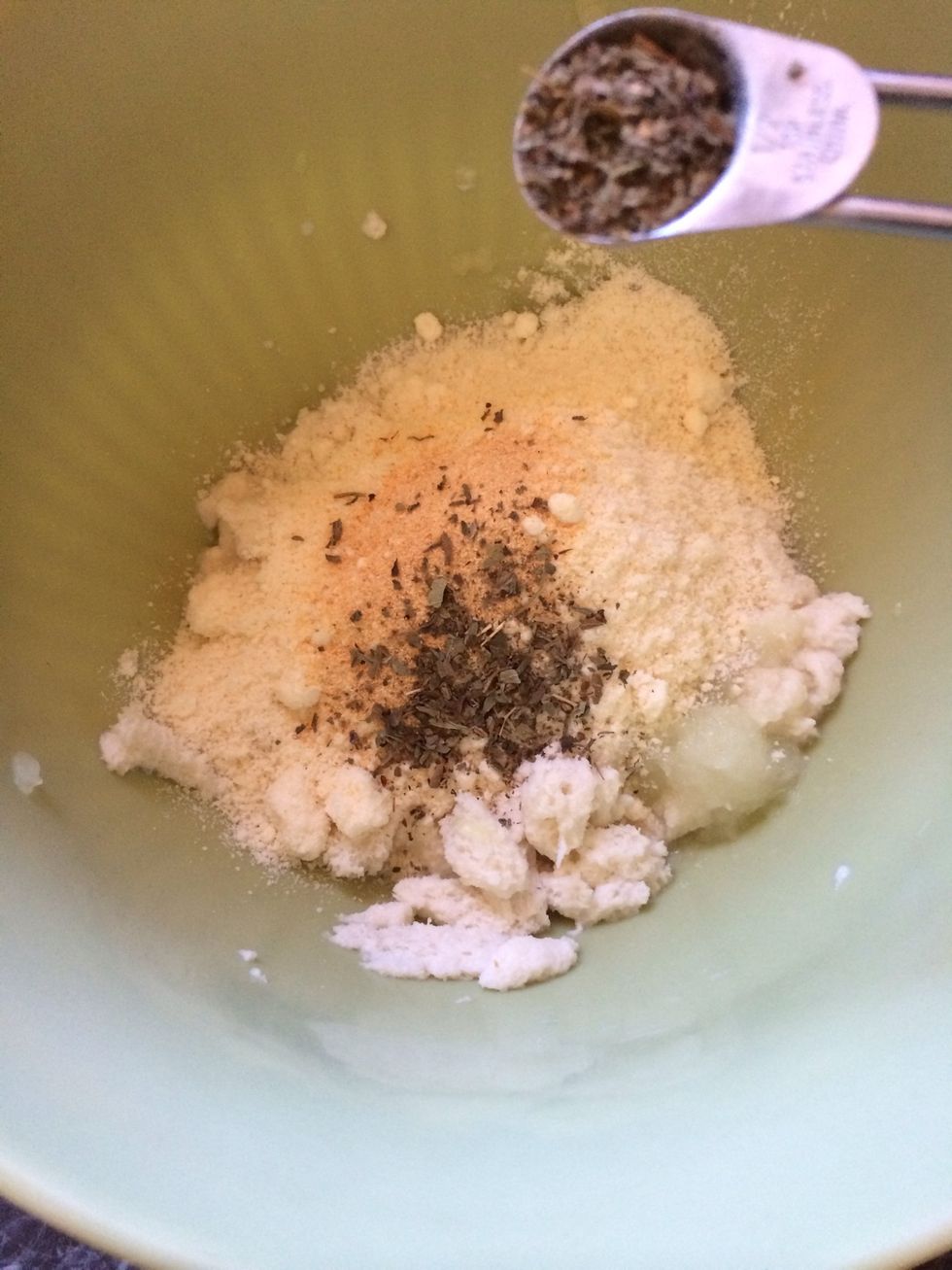 The oregano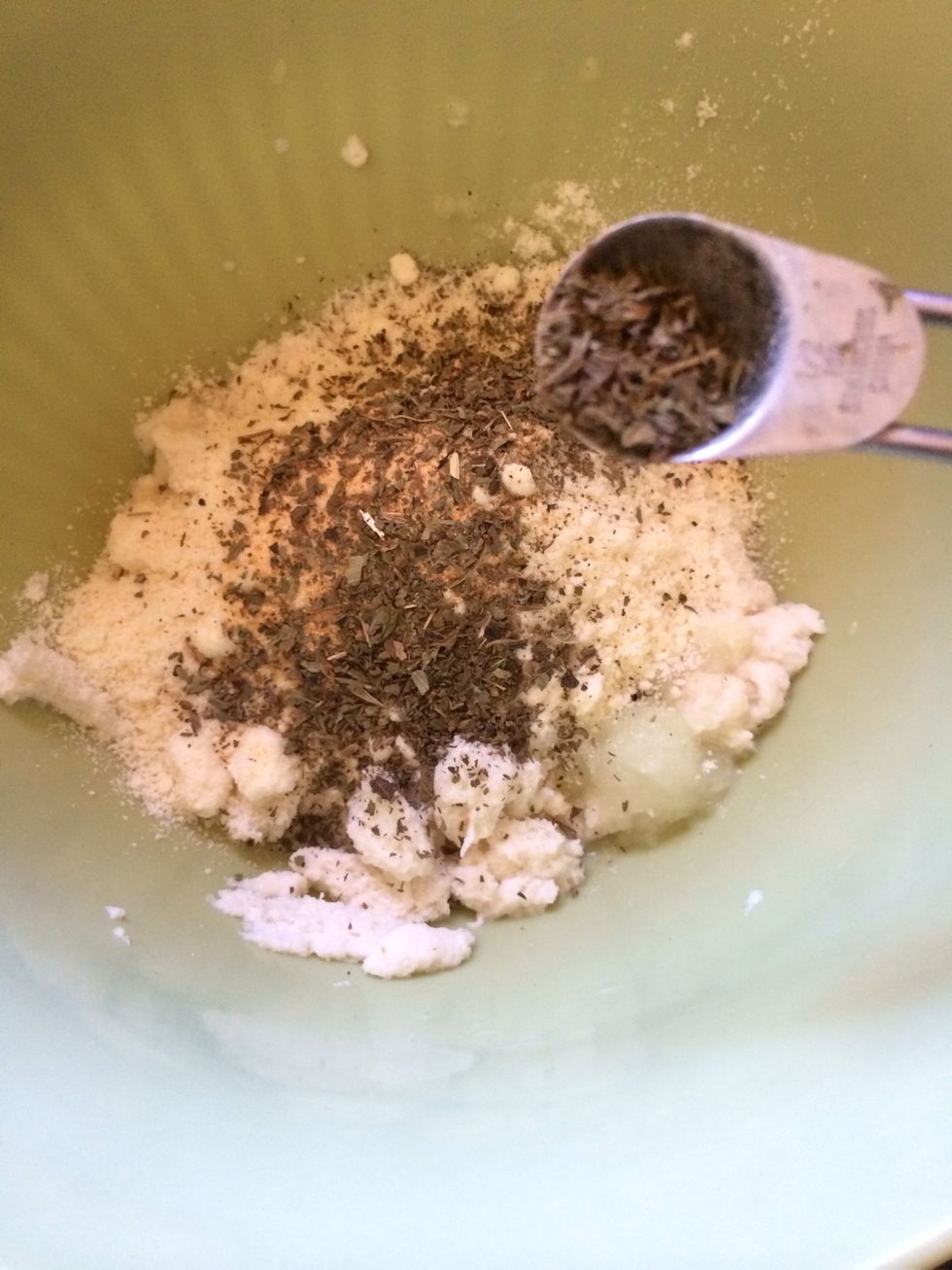 The thyme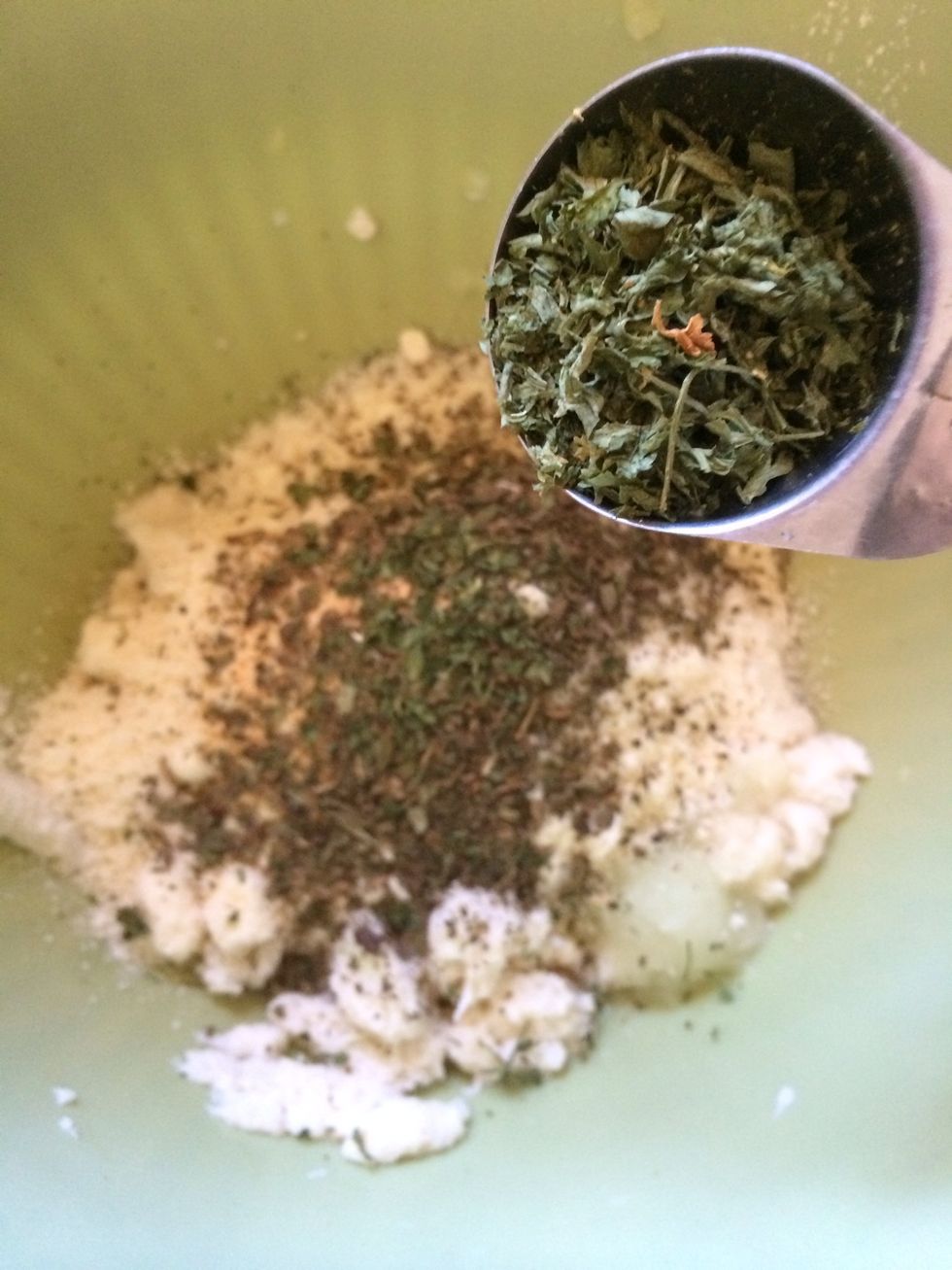 The parsley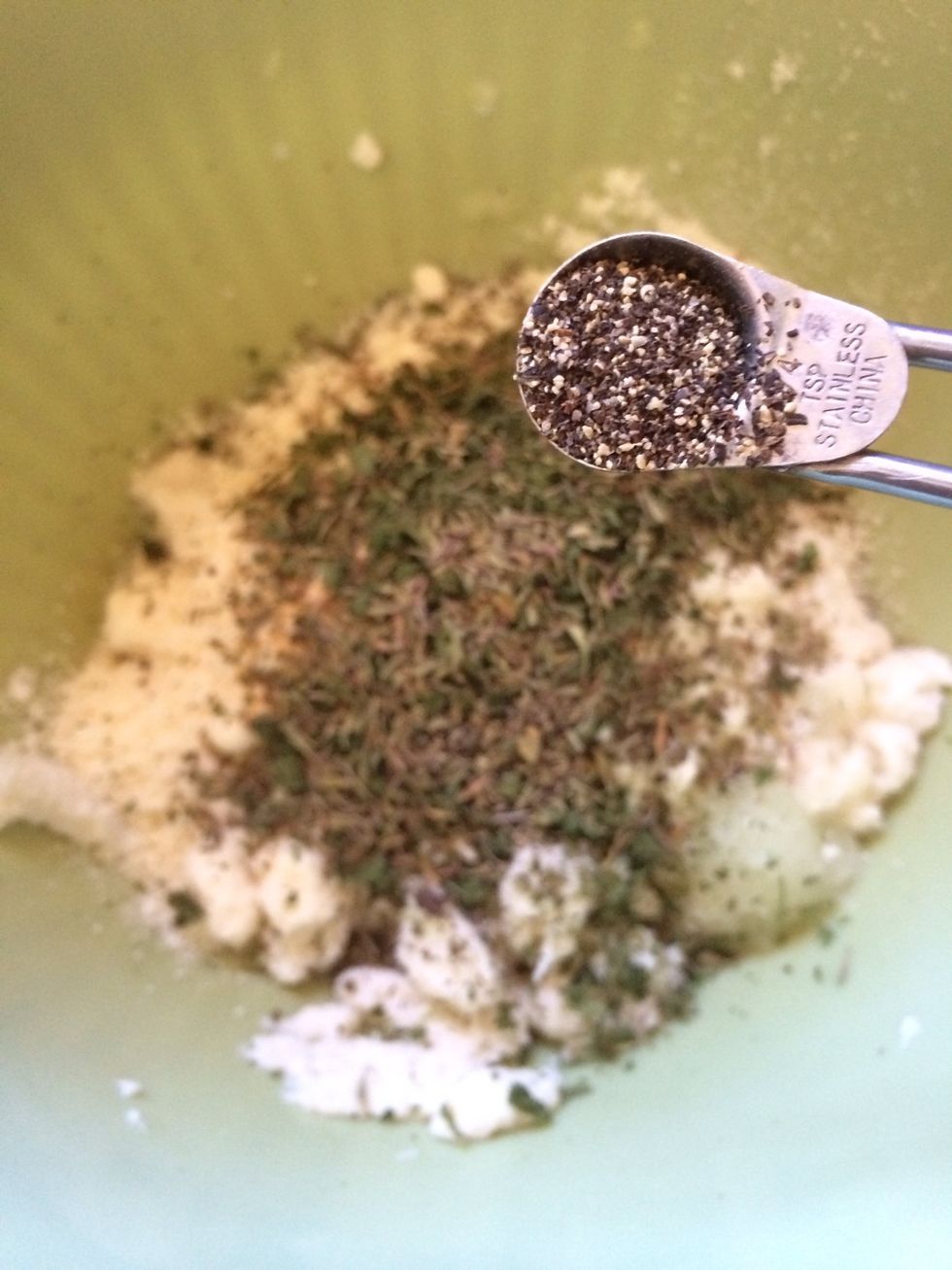 The ground pepper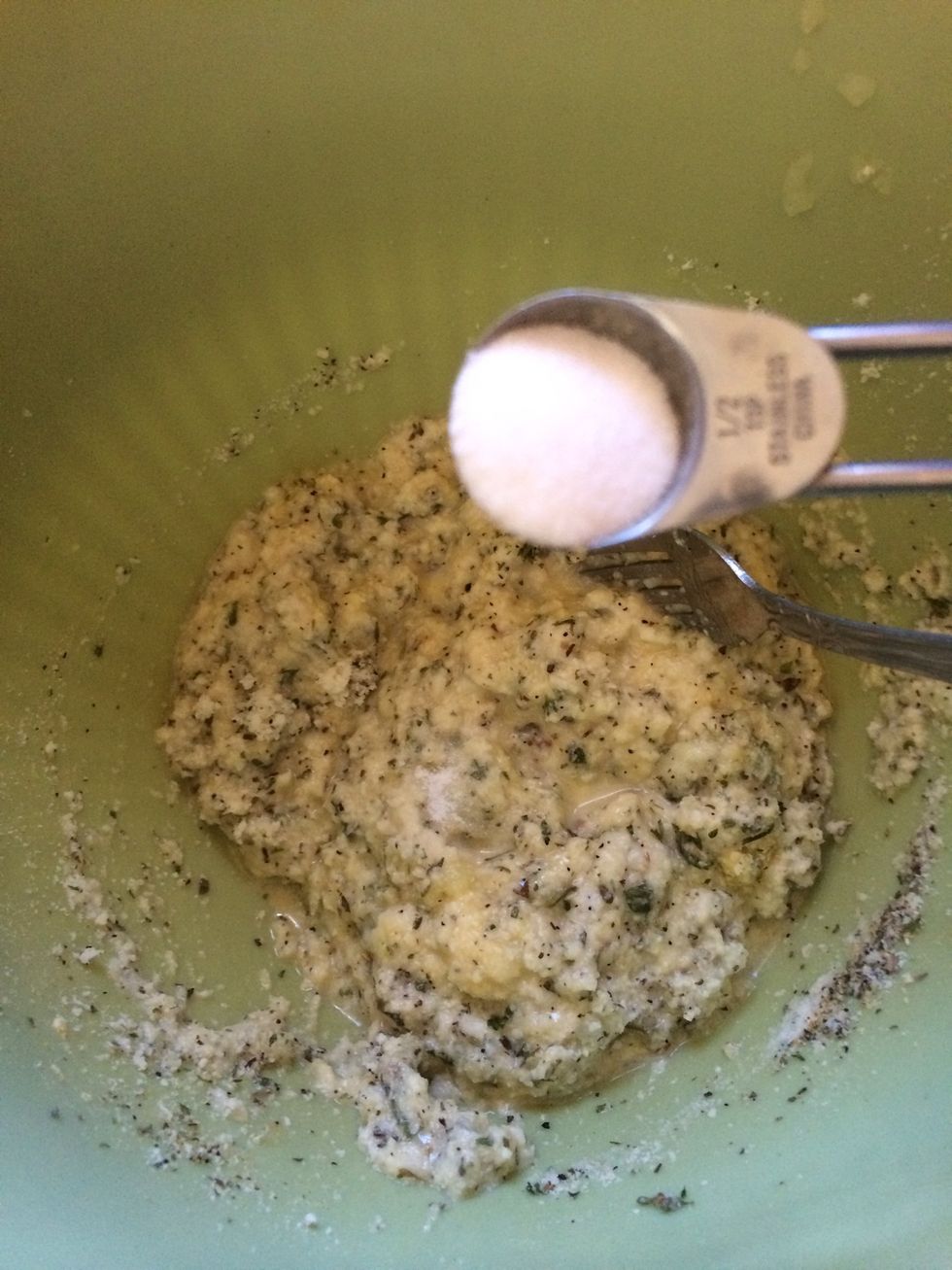 Lastly the salt.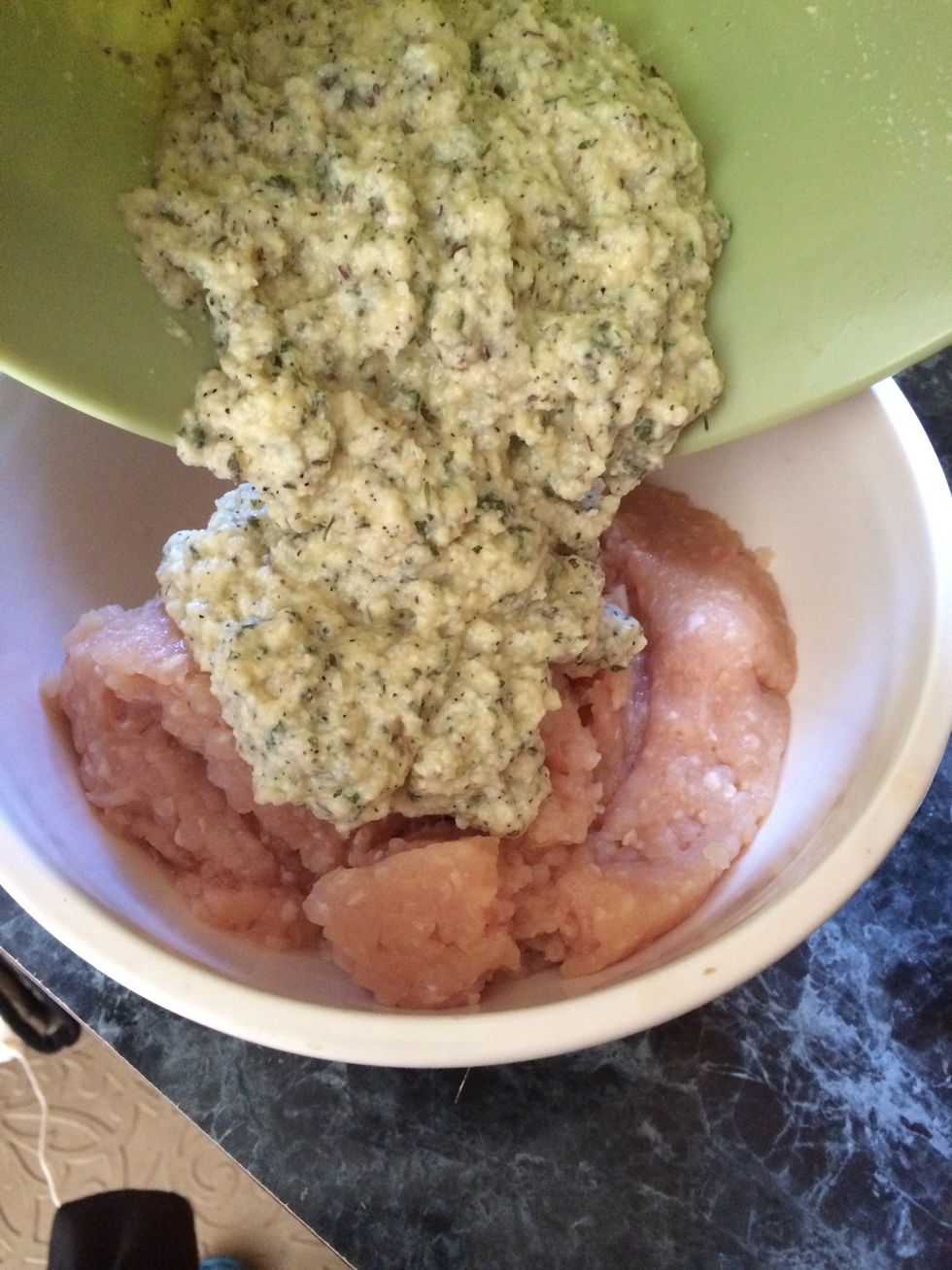 Add the egg and bread mixture to the ground chicken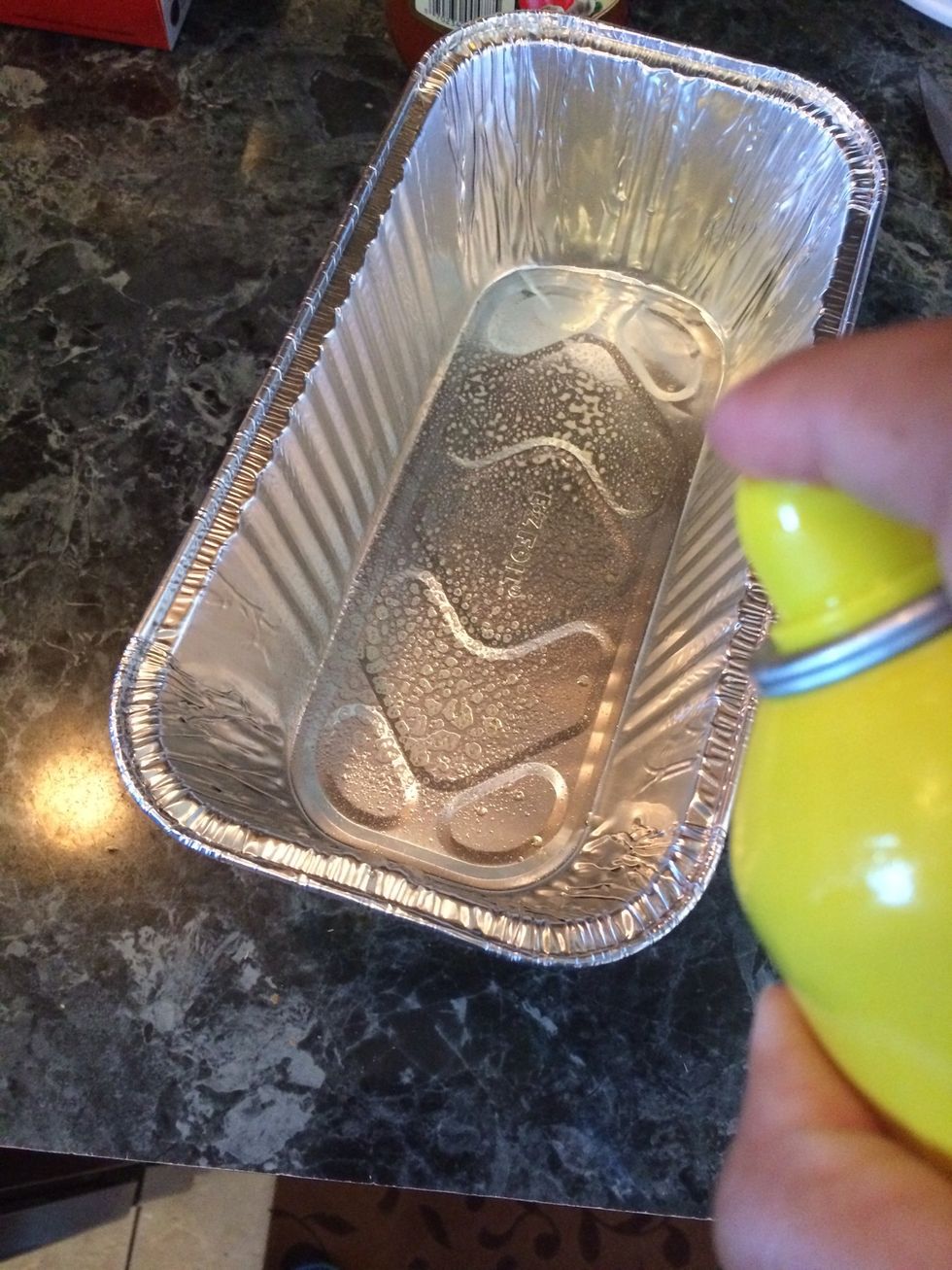 Now grab your loaf pan and spray some oil inside.
Pour the meatloaf mixture inside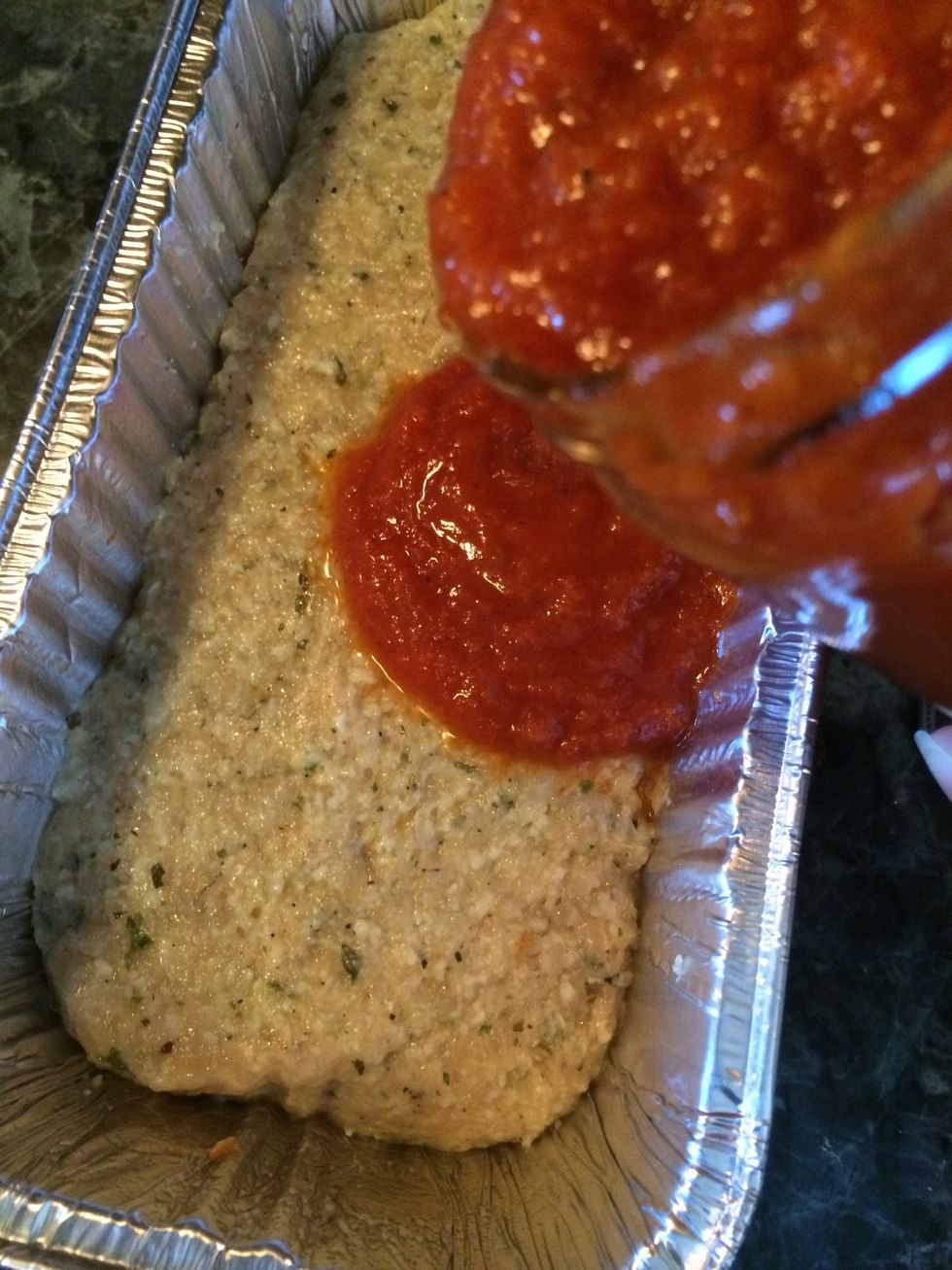 On top of the chicken meatloaf add the marinara sauce.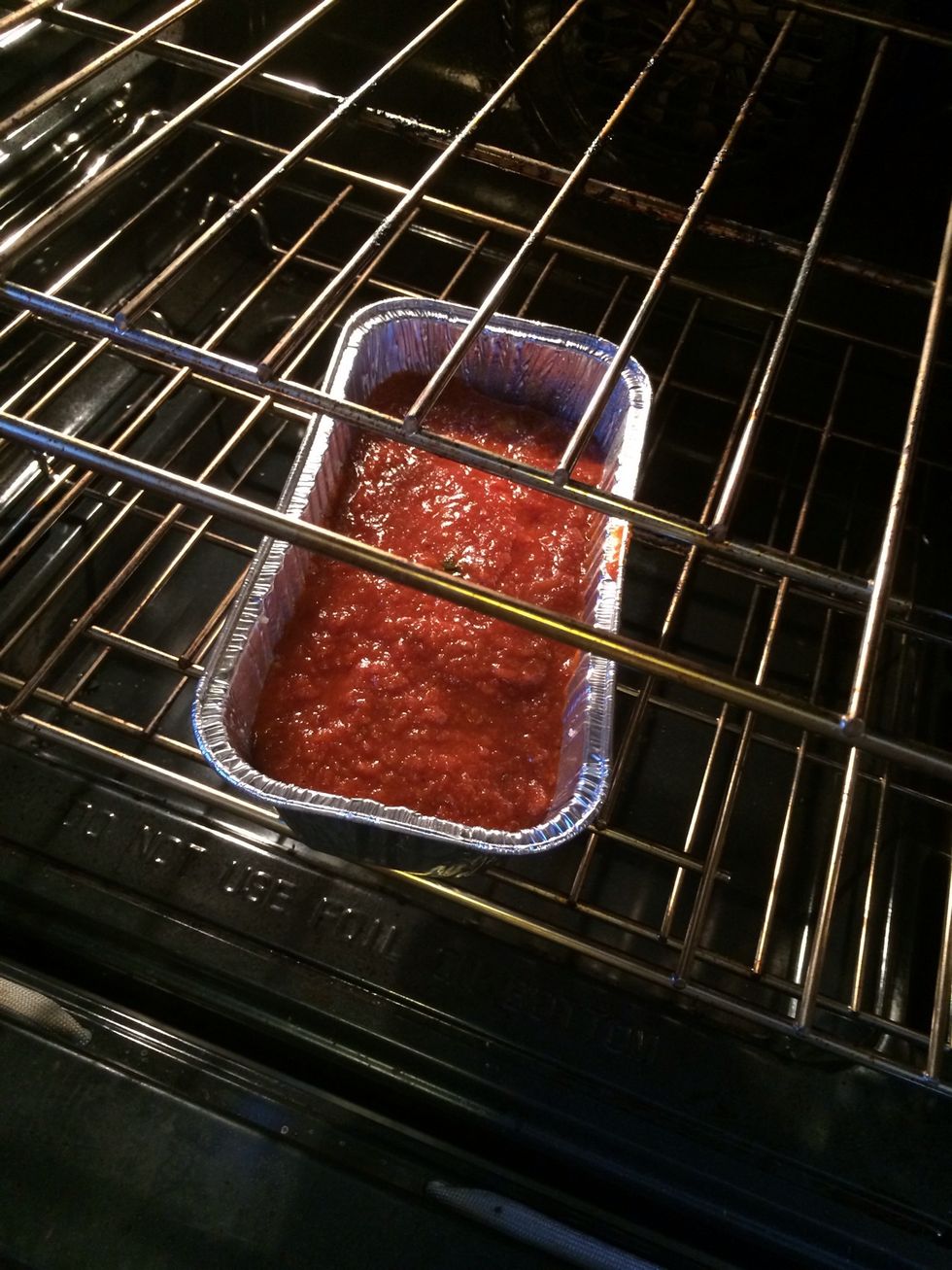 Put it In a preheated 350f degree oven and cook for 1hour or until the internal temp of the meatloaf reaches 165f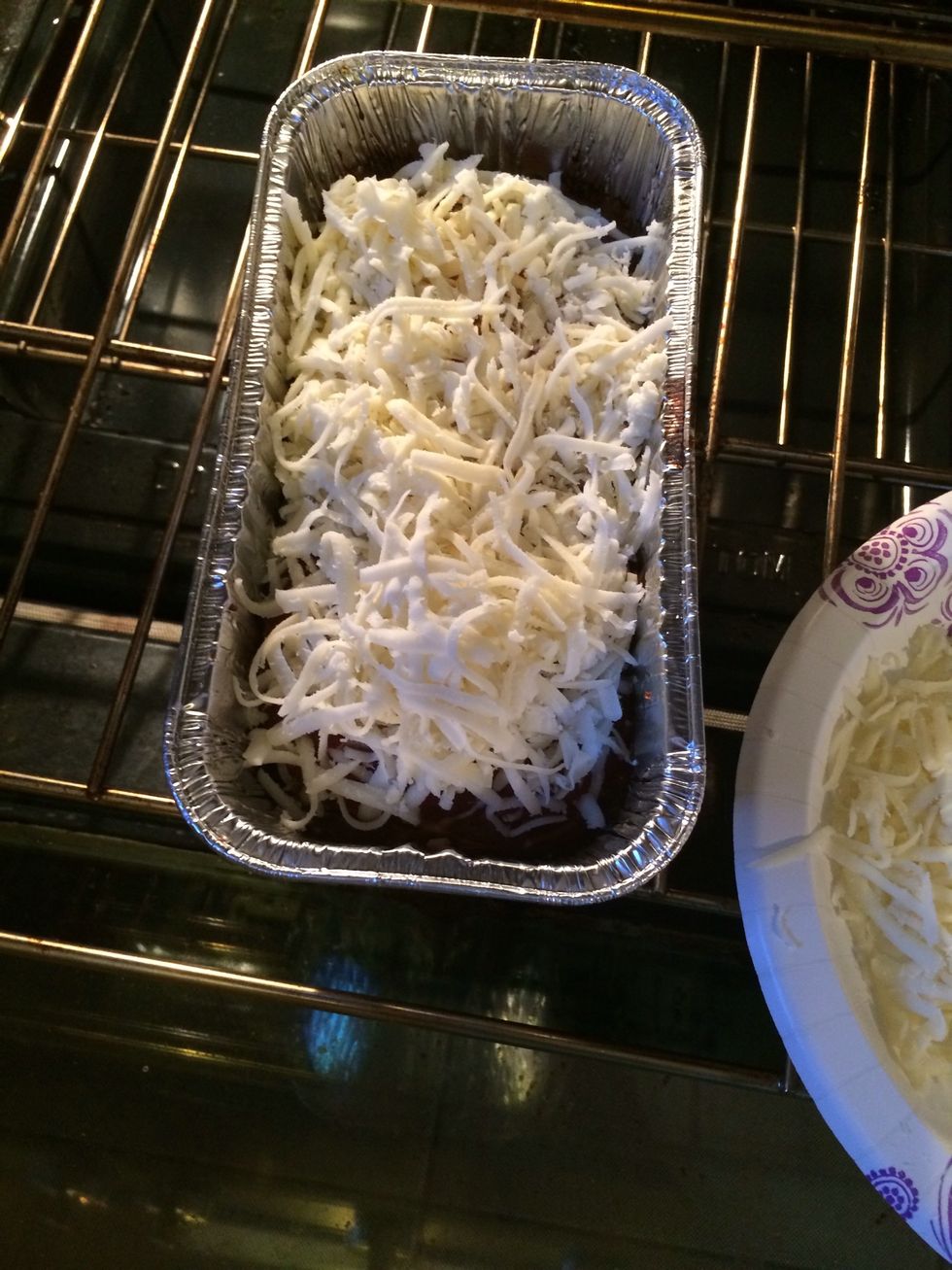 An hour has passed now it's time for the mozzarella cheese. Spread the cheese all over the top of the meatloaf. Put it back into the oven for another 10 minutes or until melted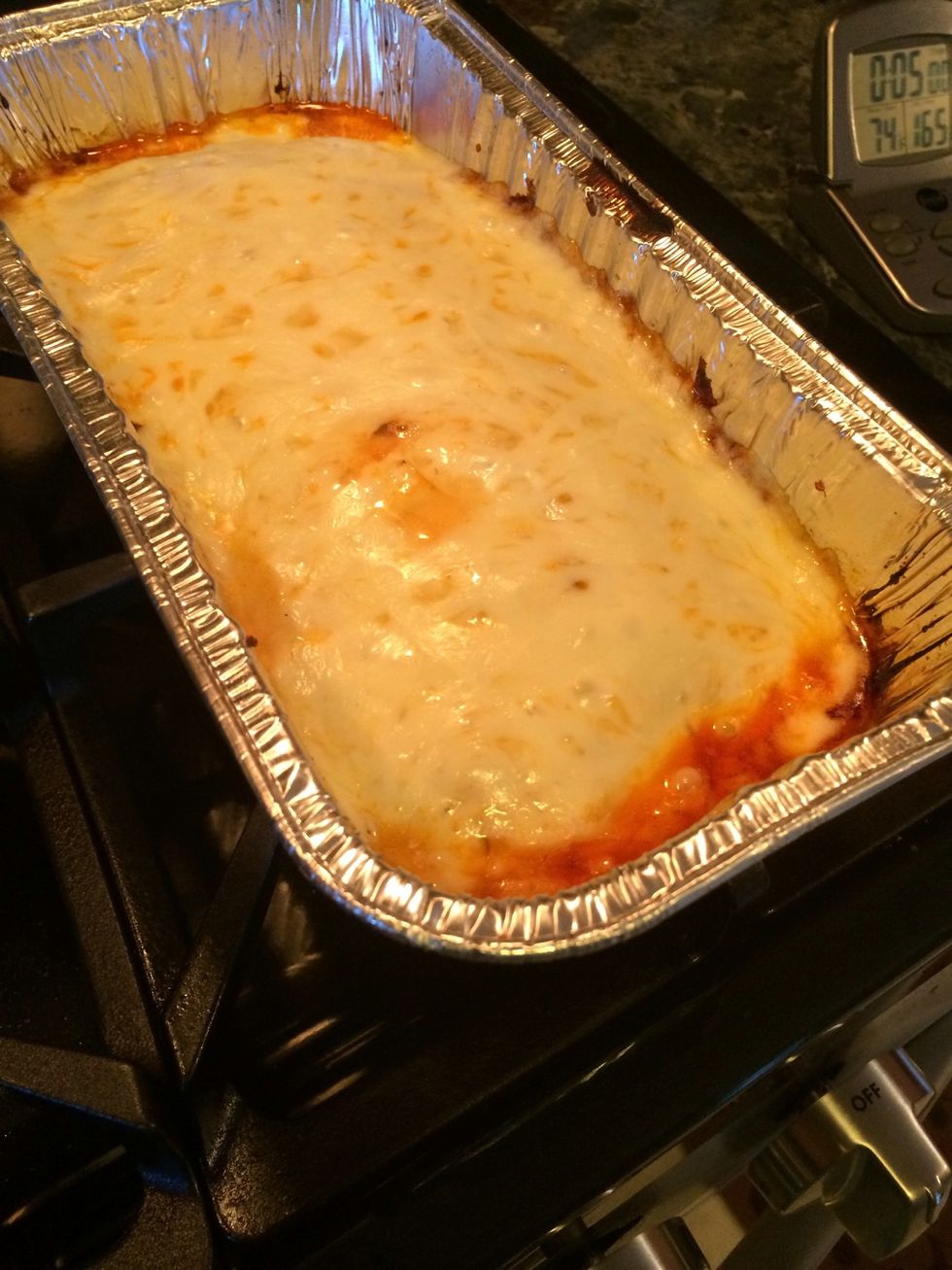 Oh gosh look at all that gooey cheese. Let the meatloaf stand for 5-7 minutes for ease of slicing.
Slice and enjoy with your pasta of choice. If you have extra marinara pour some over the meatloaf. I'm sure you will not be disappointed.
Adapted from: my kitchen escapades.
1.0lb Ground chicken
1.0 Large Egg
1/2c Fresh breadcrumbs almost stale(3 slices )
1/2Tbsp Whole milk
1/2c Grated Parmesan cheese
1/2c Marinara sauce
1/2c Mozzarella cheese, shredded
1/2tsp Garlic powder
1/2 Onion grated
1/2tsp Dried Basil
1/4tsp Dried thyme
1/2tsp Dried oregano
1.0Tbsp Dried parsley
1/4tsp Black pepper
1/2tsp Table salt