Slice hamburger roll in half using a bread knife.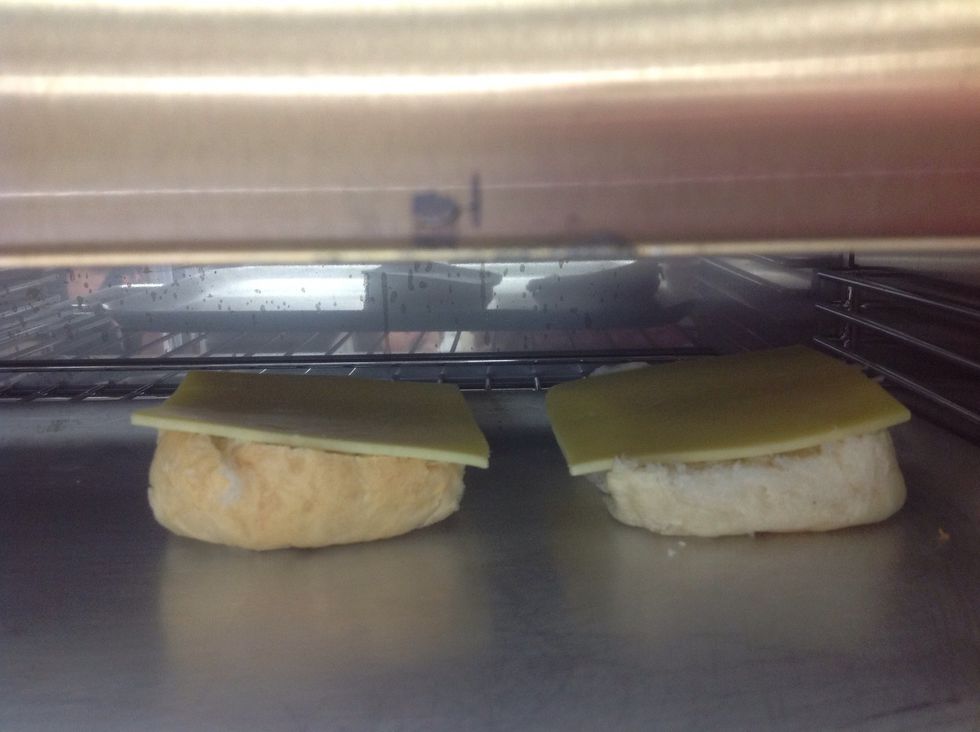 Grill cheese until melted. Use a salamander or griller.
Shred lettuce.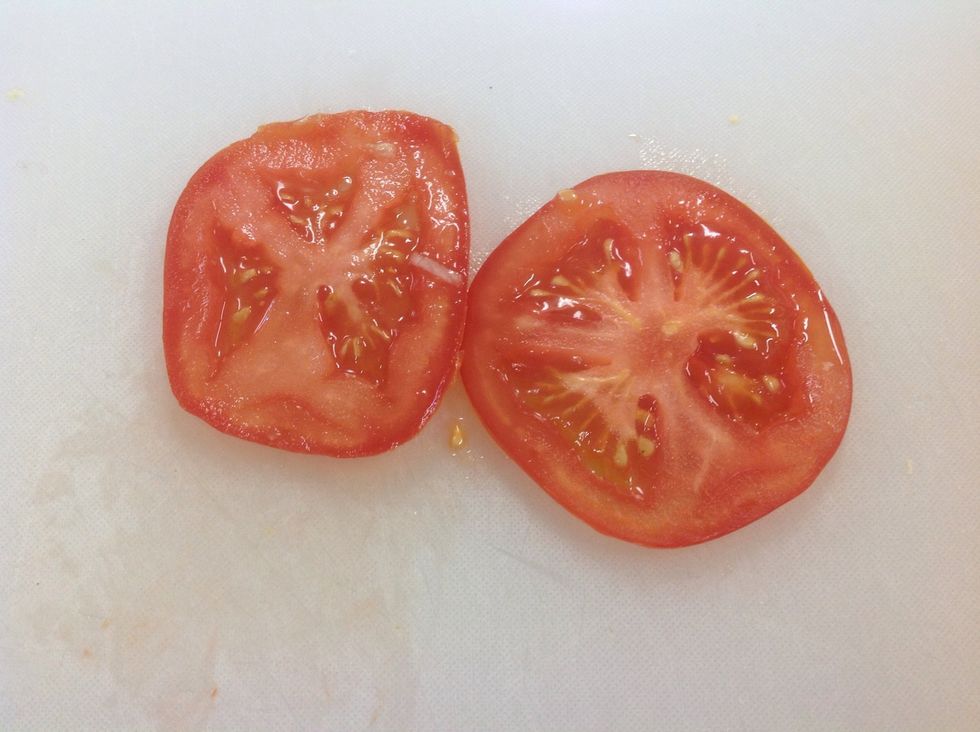 Slice tomato into thin slices.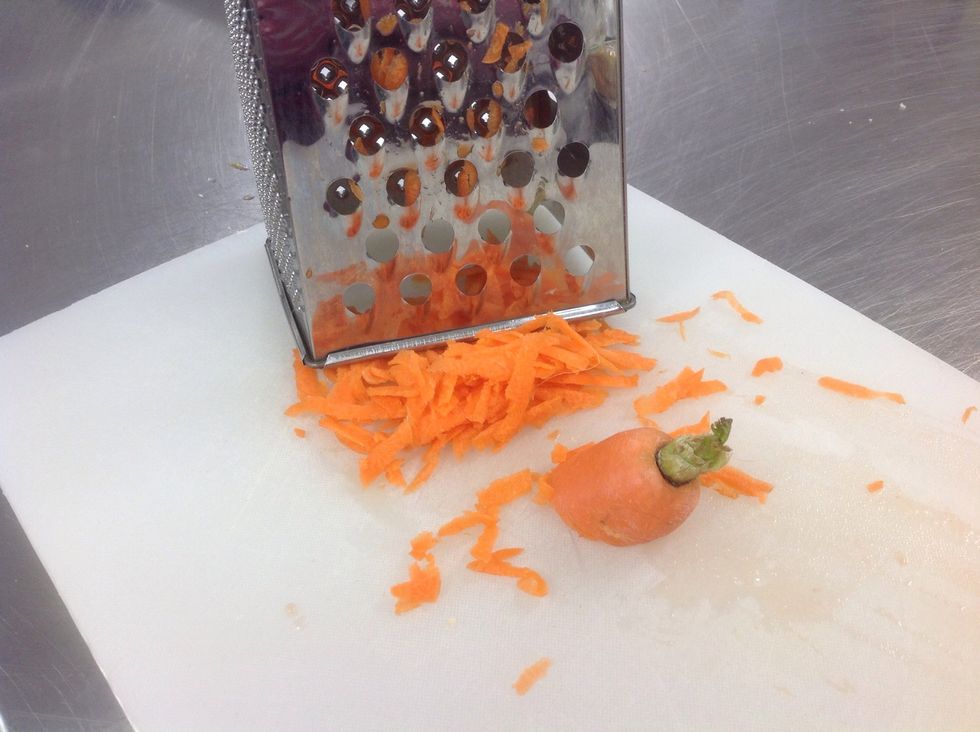 Grate carrot.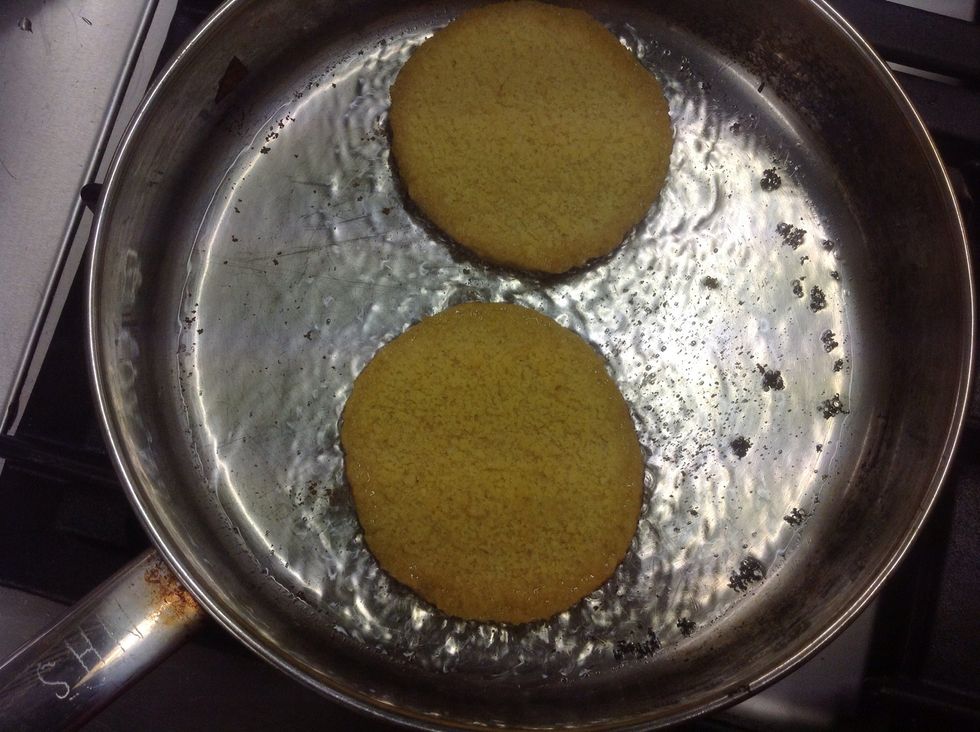 Add 2T oil to frypan. Heat before placing chicken patties into the oil or they will become soggy. Cook until golden brown turning once only.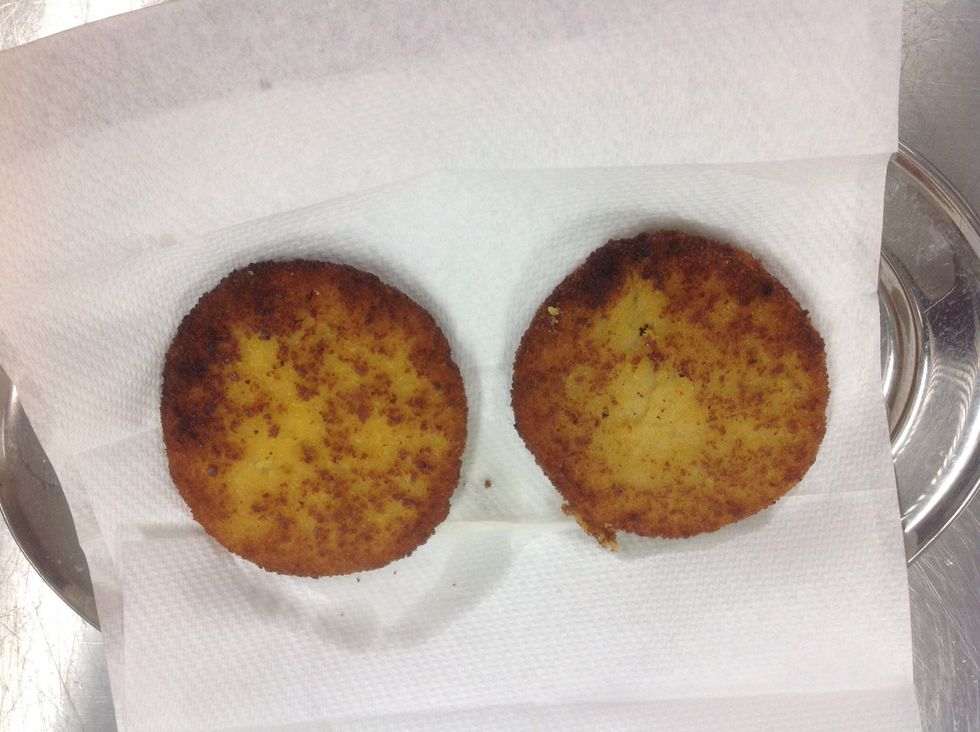 Drain excess oil on absorbent paper towel.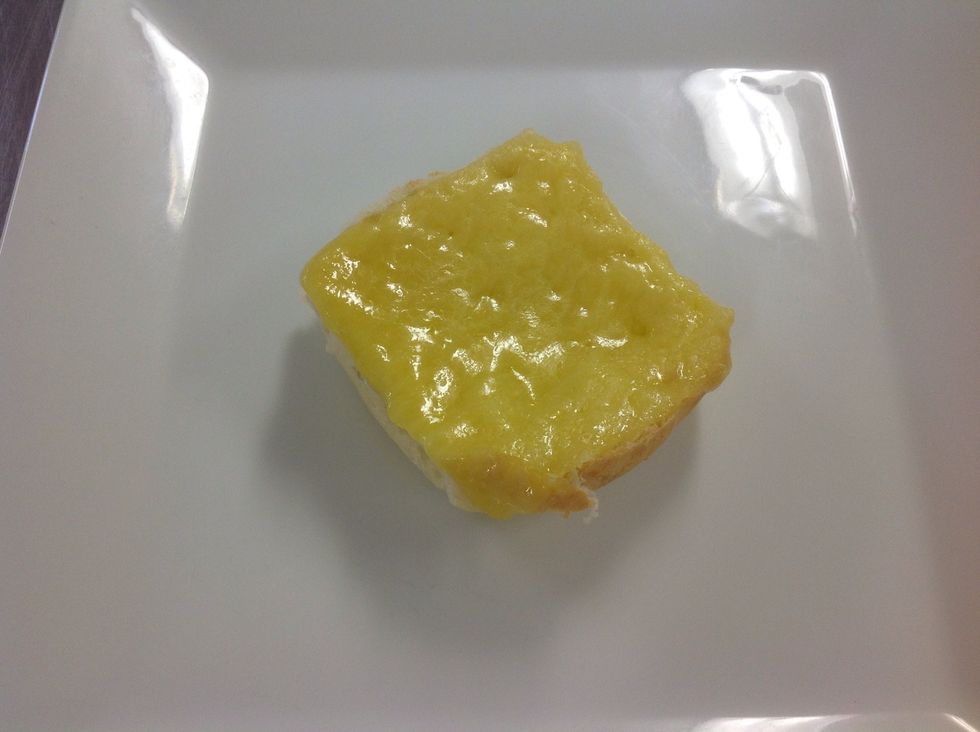 Start assembly of the burger. Choose an appropriate size plate and place the hamburger bun with the melted cheese on it.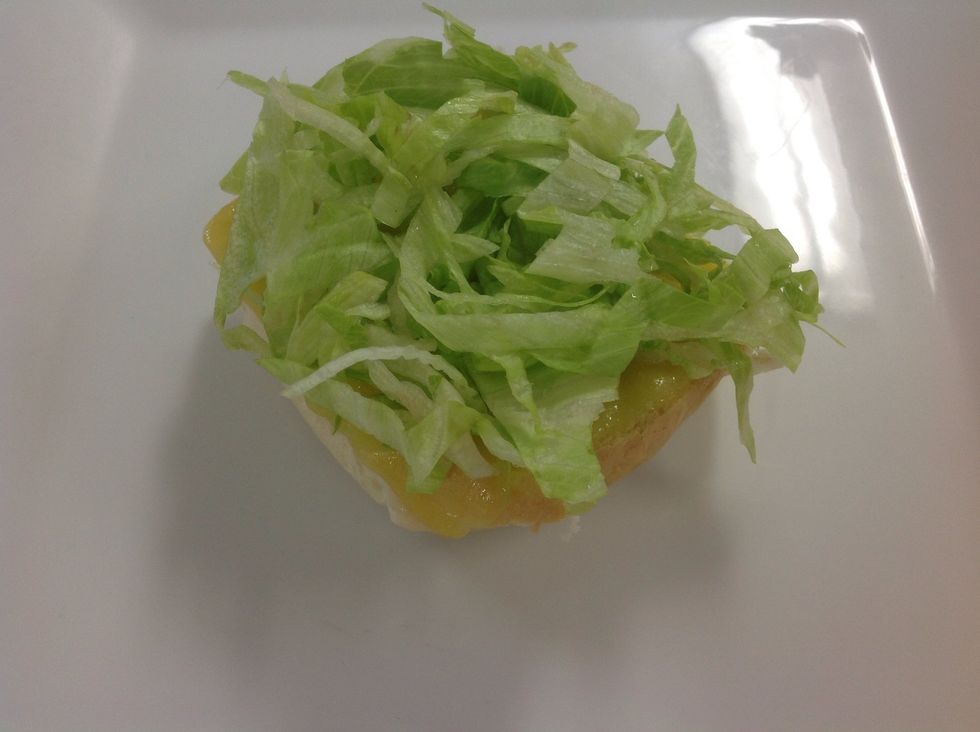 Top with shredded lettuce.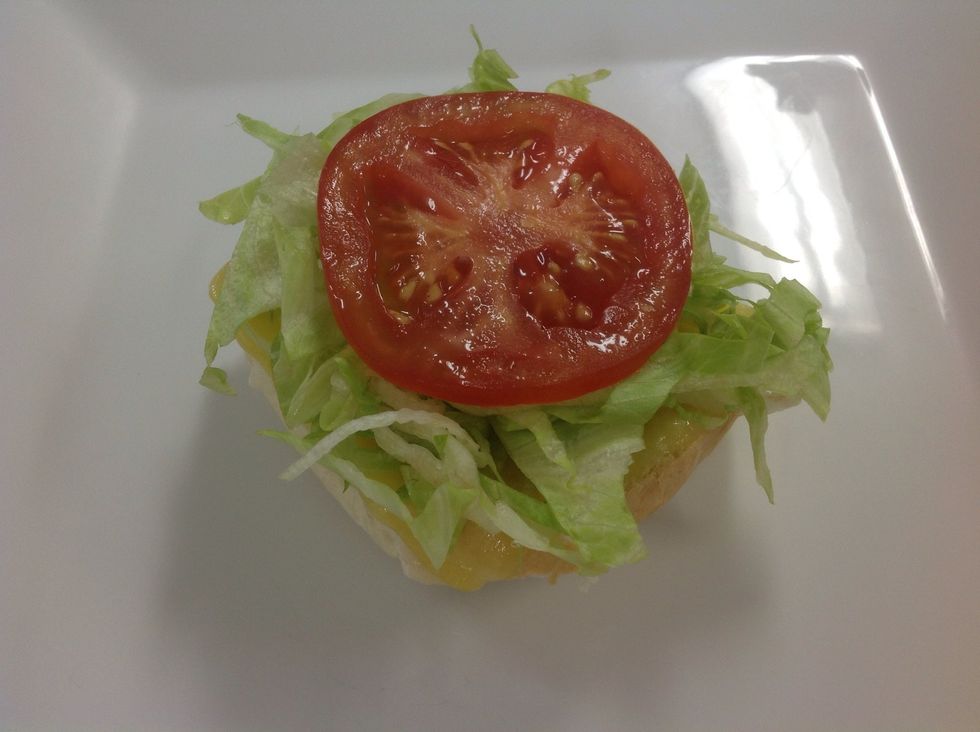 Slice of tomato.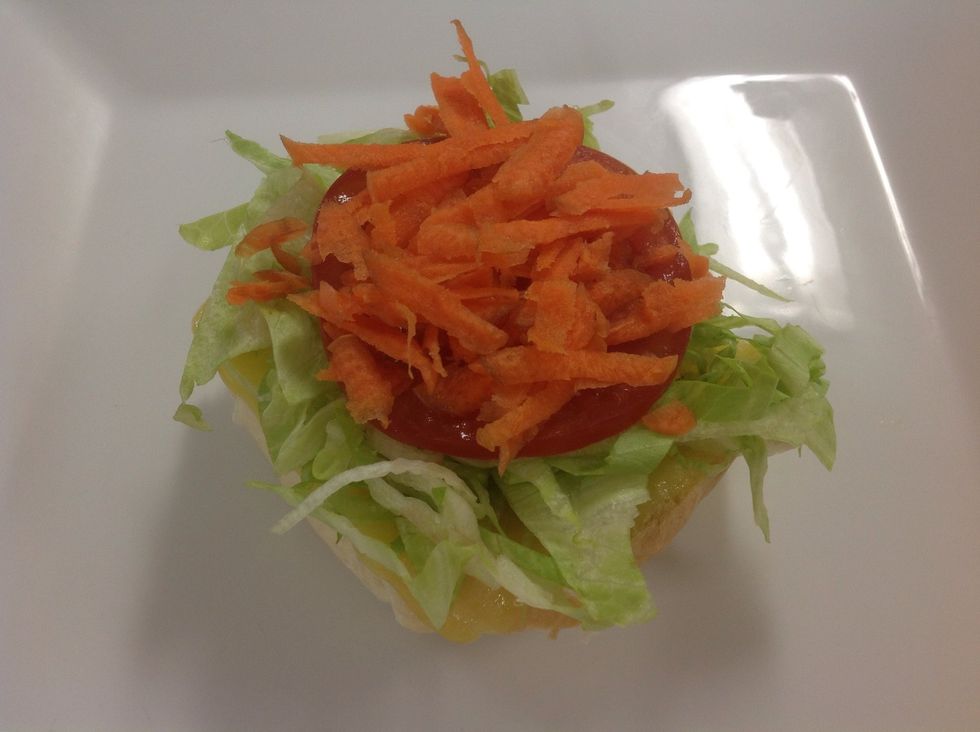 Top with grated carrot.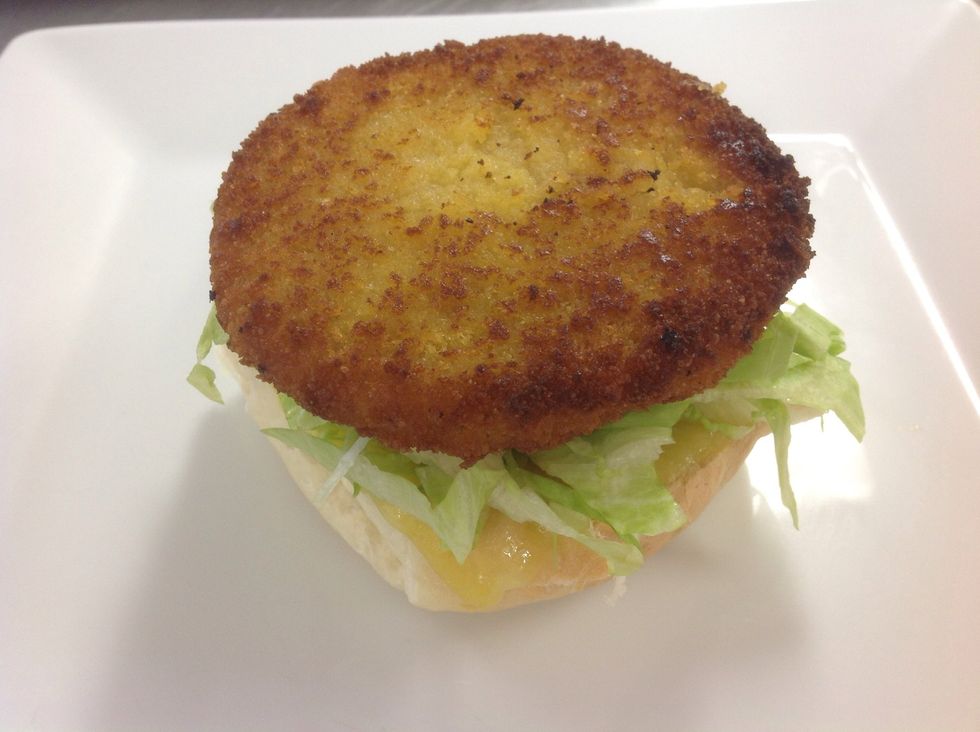 Place the cooked chicken patty on top.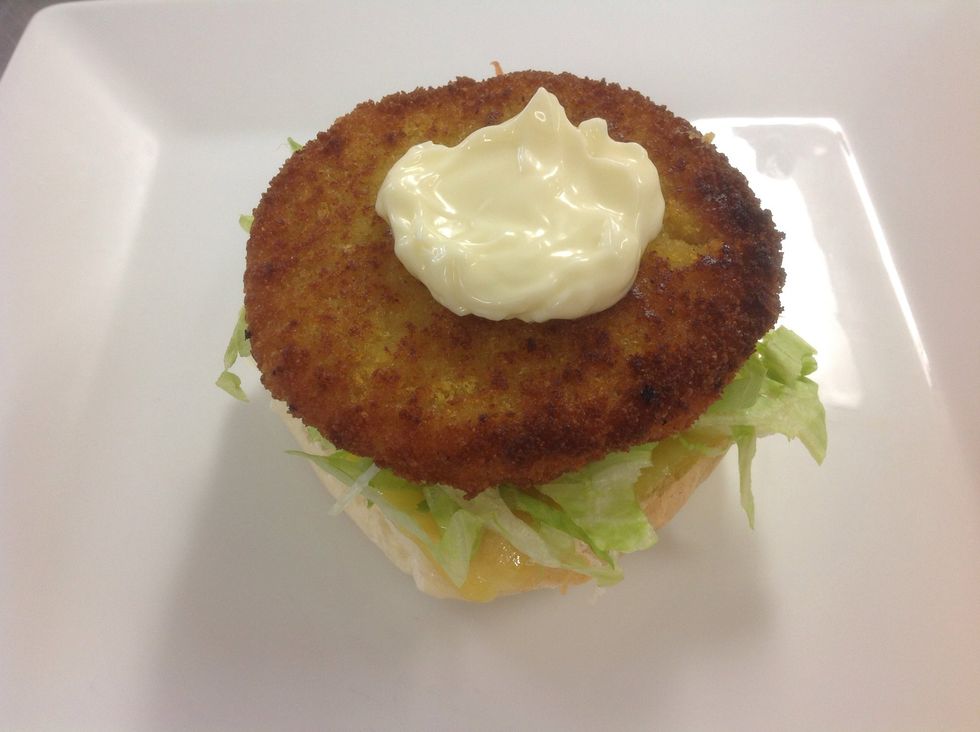 Spoon some mayonnaise onto the chicken patty.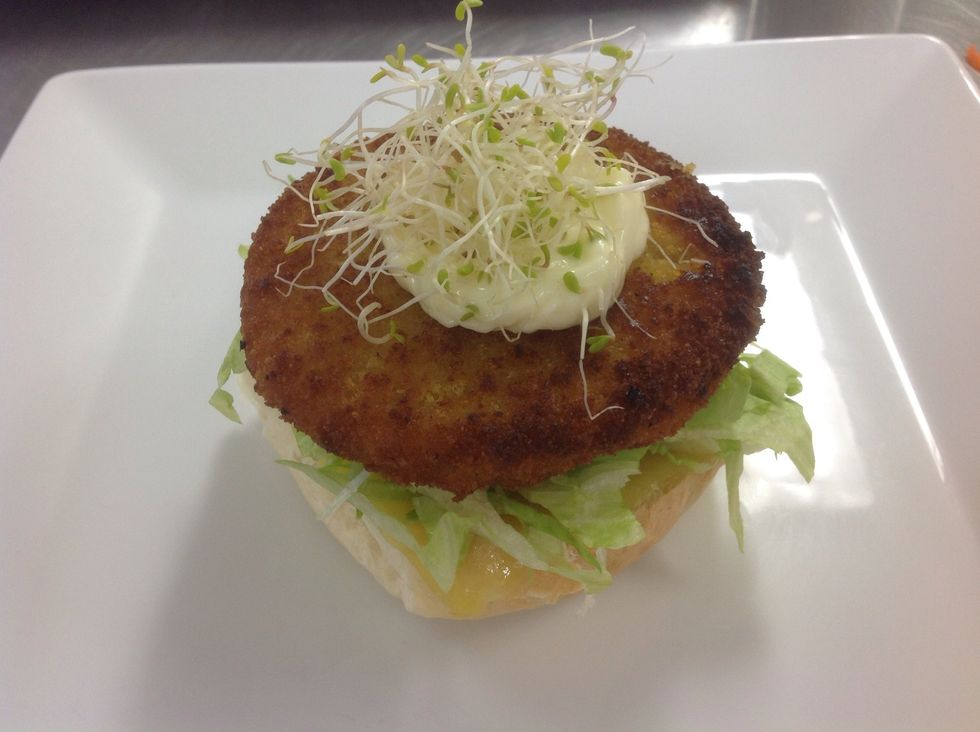 Top with alfalfa spouts.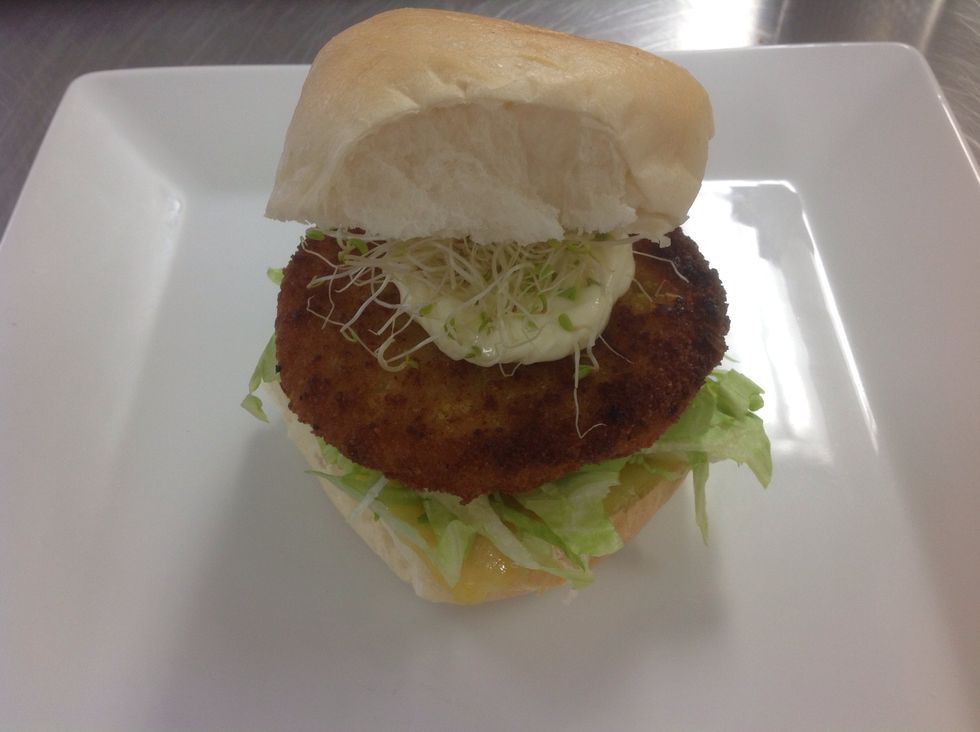 Place the top of the hamburger bun on top.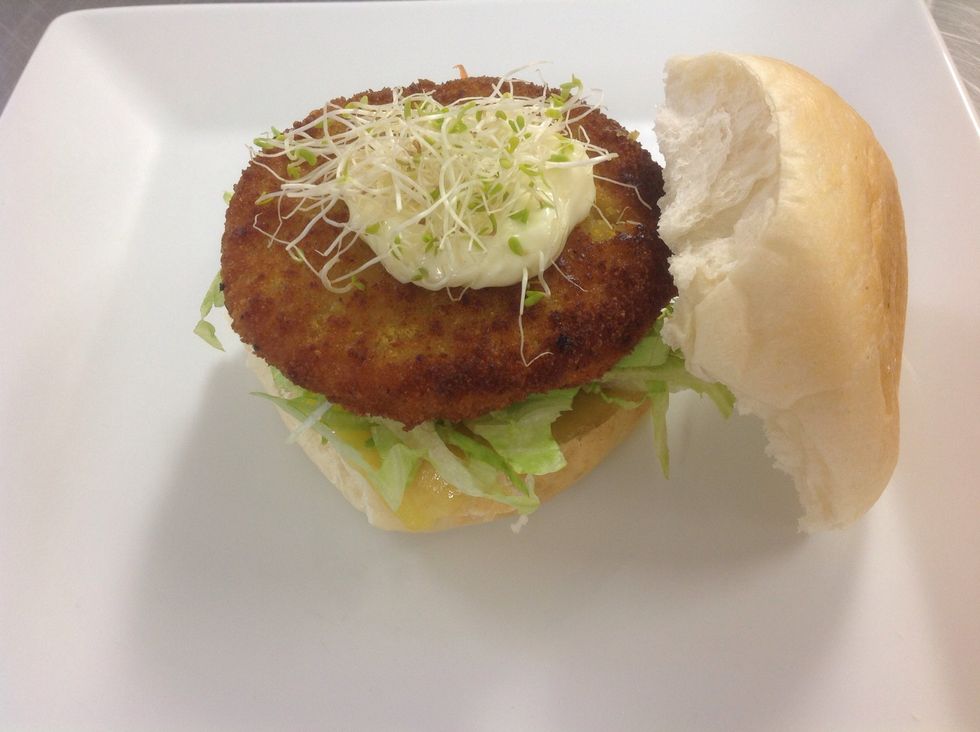 Or on the side to add to the presentation.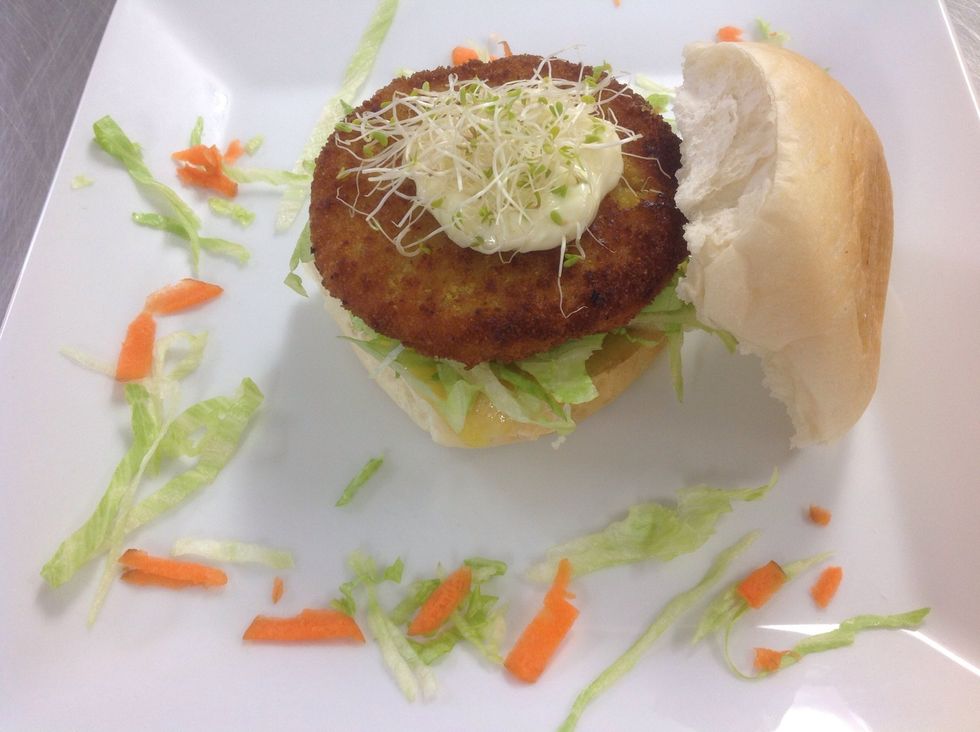 Garnish with parsley or left over shredded lettuce and grated carrot.
Or place the lid of burger on top. Enjoy your burger.
1 hamburger bun
1 slice cheese
1 lettuce leaf
1 slice tomato
1/4 carrot
1 T mayonnaise
1 alfalfa sprouts
1 chicken patty
1T oil