How to make a chicken apple brie baguette
Make a Chicken Apple Brie Baguette
192
The ingredients you will need are a baguette, a wedge of Brie, chicken slices, a Granny Smith apple, some fresh basil, and honey mustard.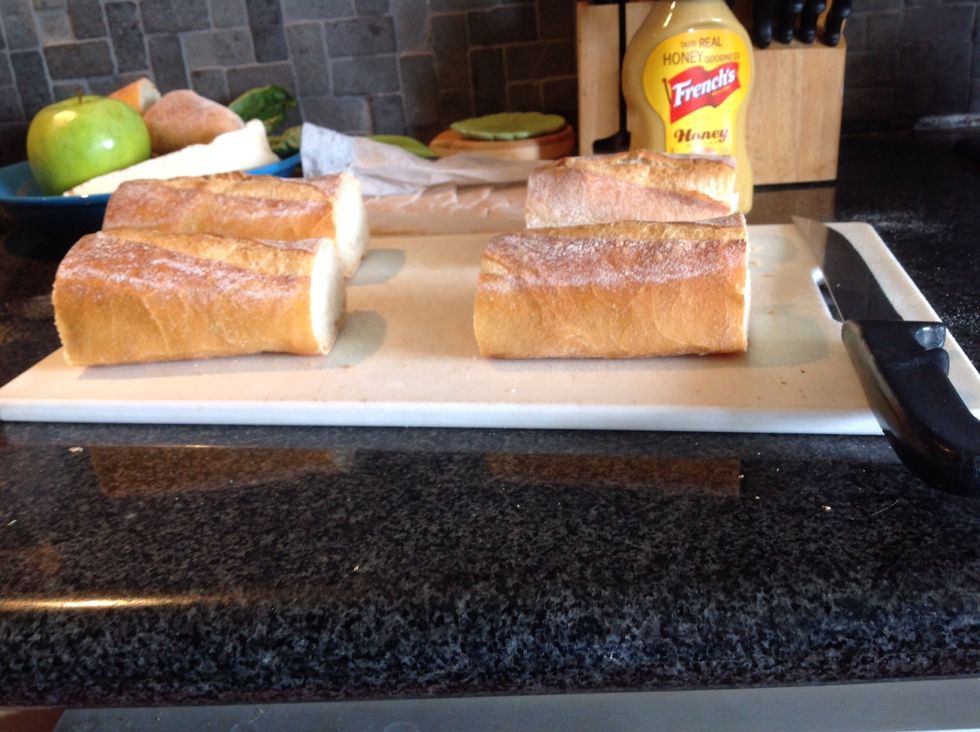 Using a bread knife, cut off the ends of the baguette and cut the rest into lengths of five to six inches.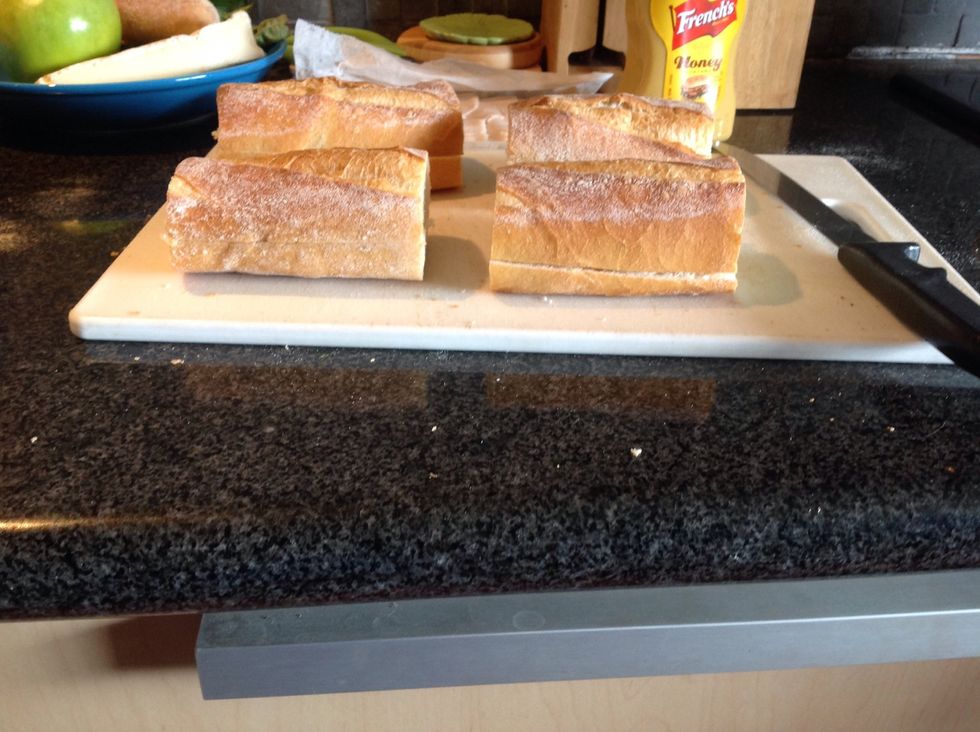 Cut the pieces lengthwise until you cut almost all the way through.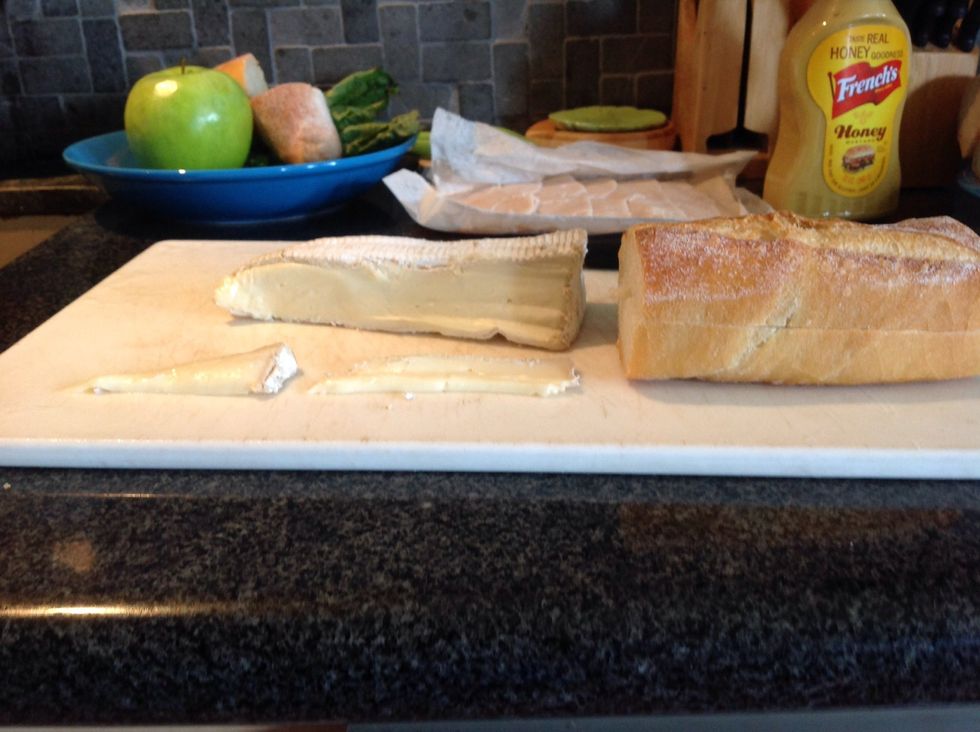 Cut the Brie into eighth of an inch thick slices. Do not cut off the tip because that is considered rude.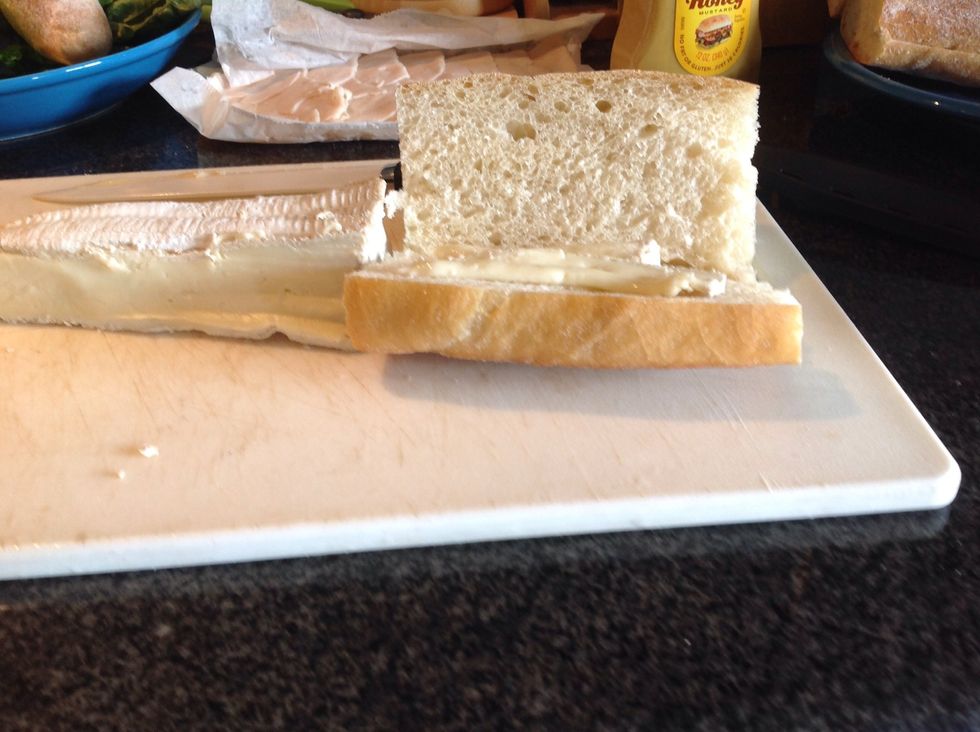 Put the Brie on the bread.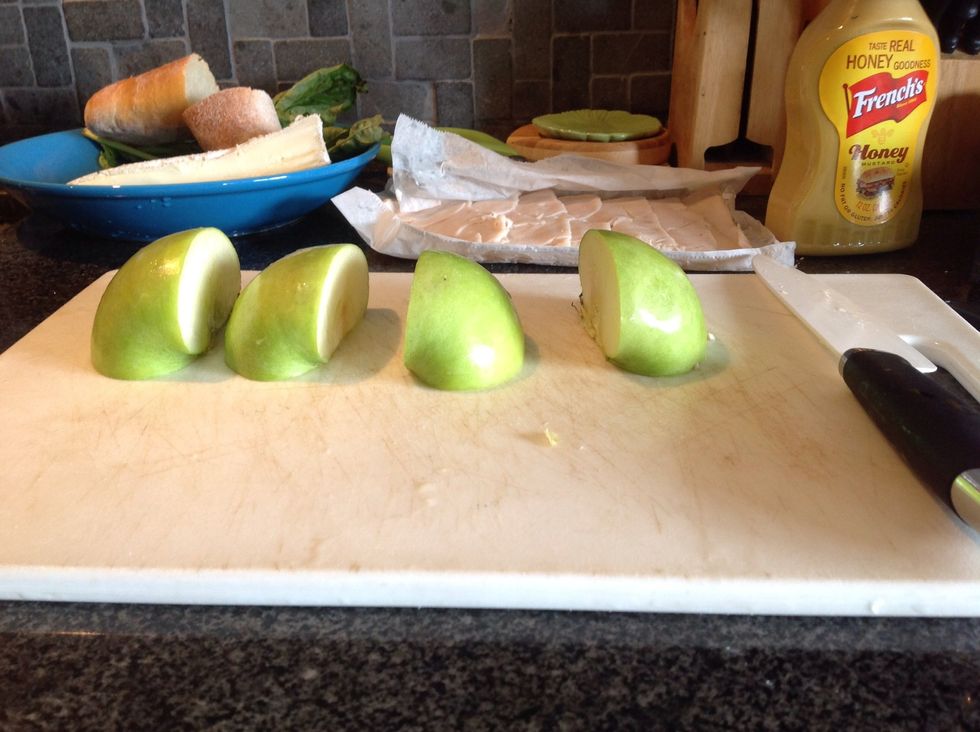 Wash and then quarter your apple and remove the seeds.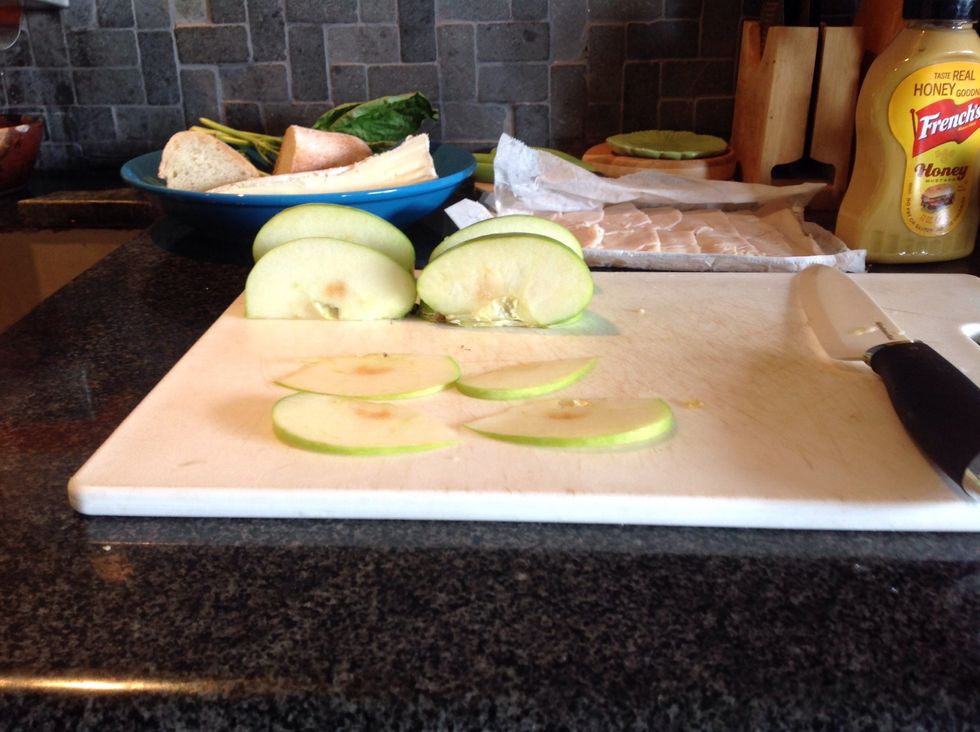 Cut two to four thin apple slices per sandwich.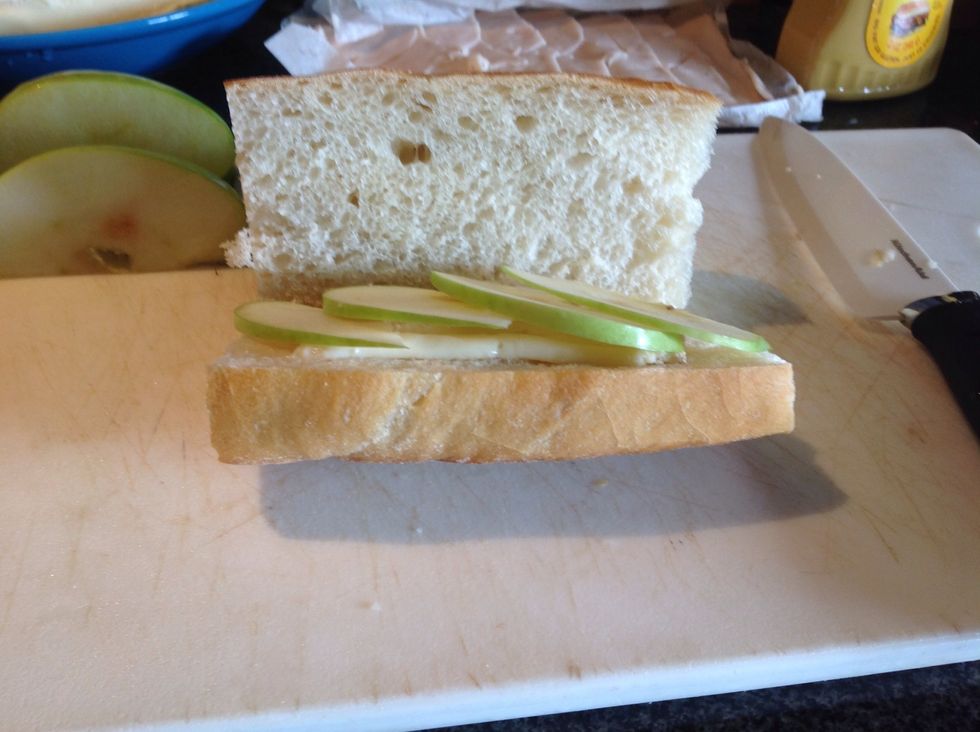 Layer the apple slices on top of the Brie.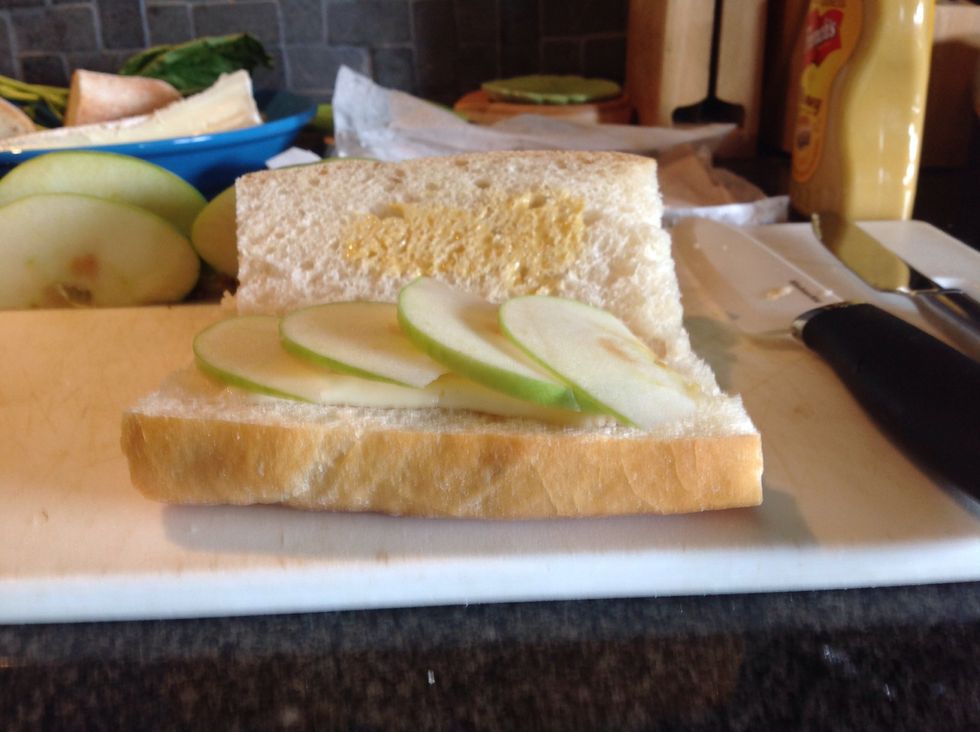 Put a dash of honey mustard on the bread and smooth it out.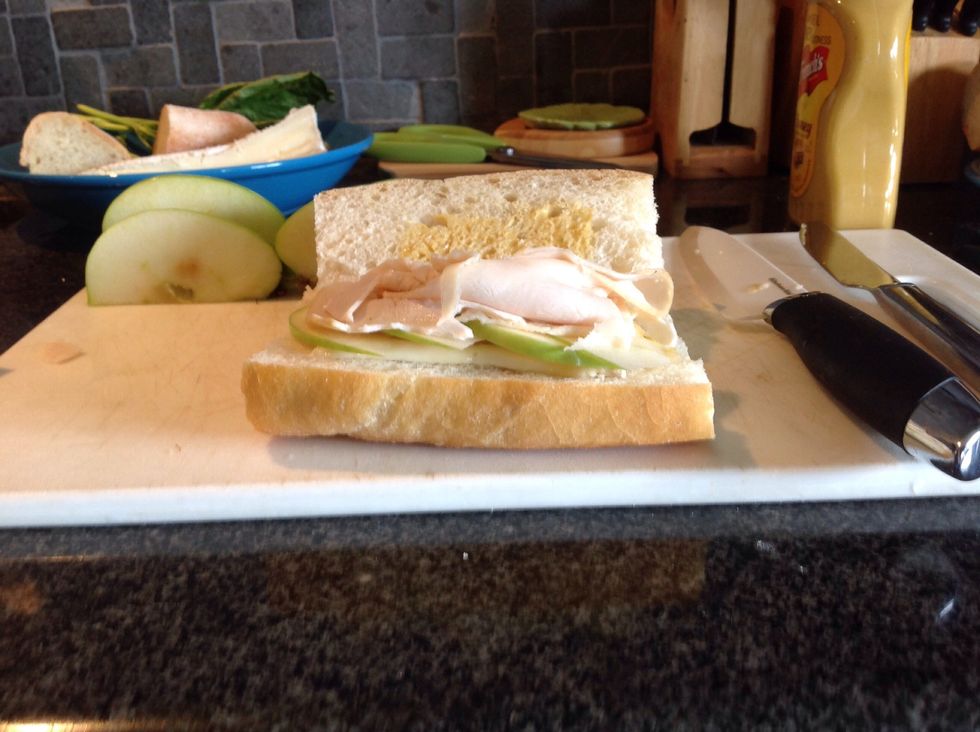 Put two or three chicken slices on the apples.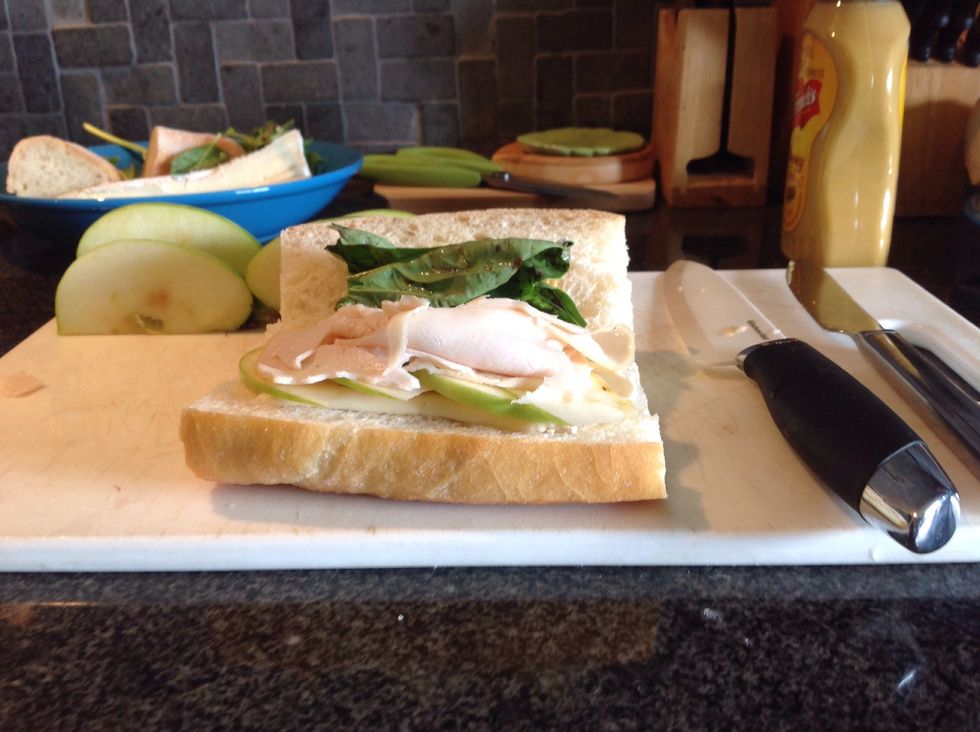 Wash and put two leaves of basil on the chicken.
Fold up your sandwich and enjoy!
Honey Mustard
Fresh basil
Chicken slices
Baguette
A wedge of Brie
A Granny Smith apple