1. How to make the stuffing.
Clean the chicken with salt and flour, then wash it thoroughly- it retains the smell if you don't. Place it in the pan. After the chicken changes color and turns white, pour 1/4 cup of hot water.
After the water evaporates, grease the chicken up with butter so it stays moist. Add salt, pepper and cumin to taste. Cook the chicken for 10 mins on each side until its golden brown and cooked.
Take a fork in each hand and fork the chicken apart, shredding it.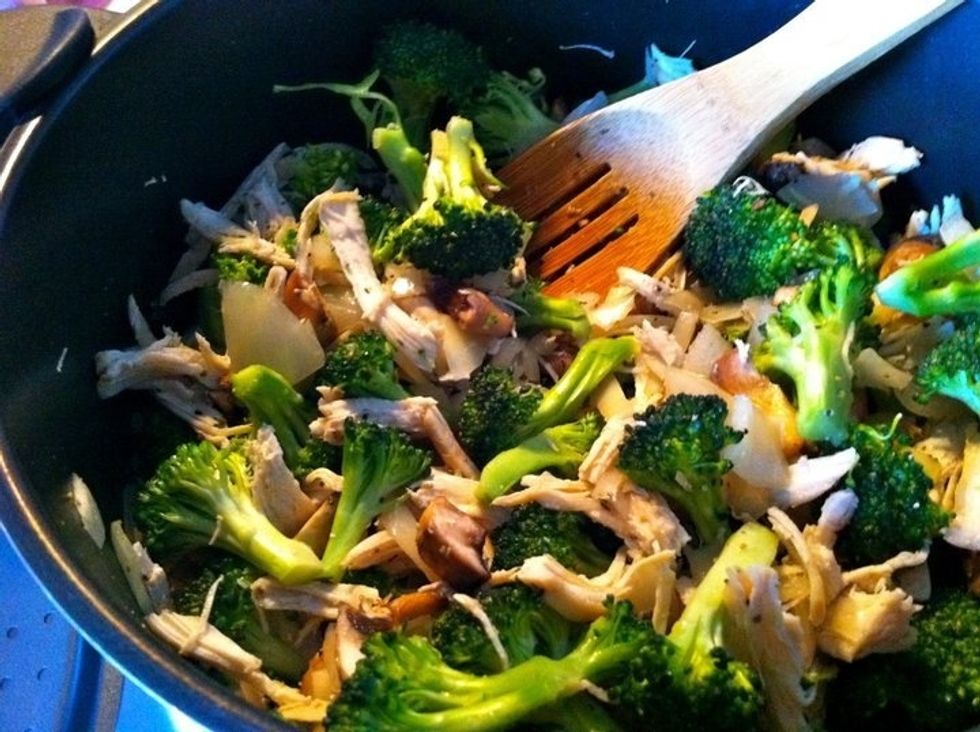 In a different pan add the broccoli (low heat) and after few minutes add the onions and mushrooms, and a small slice of butter. Sprinkle some salt and pepper, and then add the shredded chicken.
*Don't over cook the vegetables it spoils the taste.
2. How to make the dough. Add all the dry ingredients first, then the oil and egg.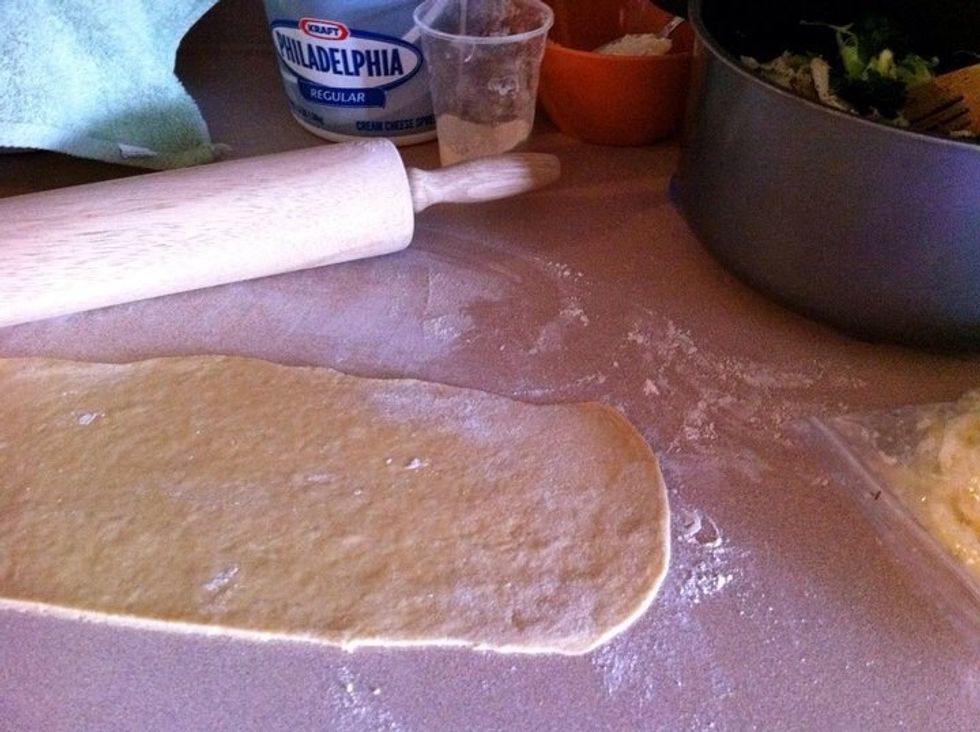 Gradually add the water while making the dough. After u knead the dough, lightly coat it w/olive oil. Put the dough in a bowl & cover it with plastic wrap. Leave it in a warm place for about 1 h.
Spread a bit of Philadelphia cheese! Or you can use Kraft cream cheese spread.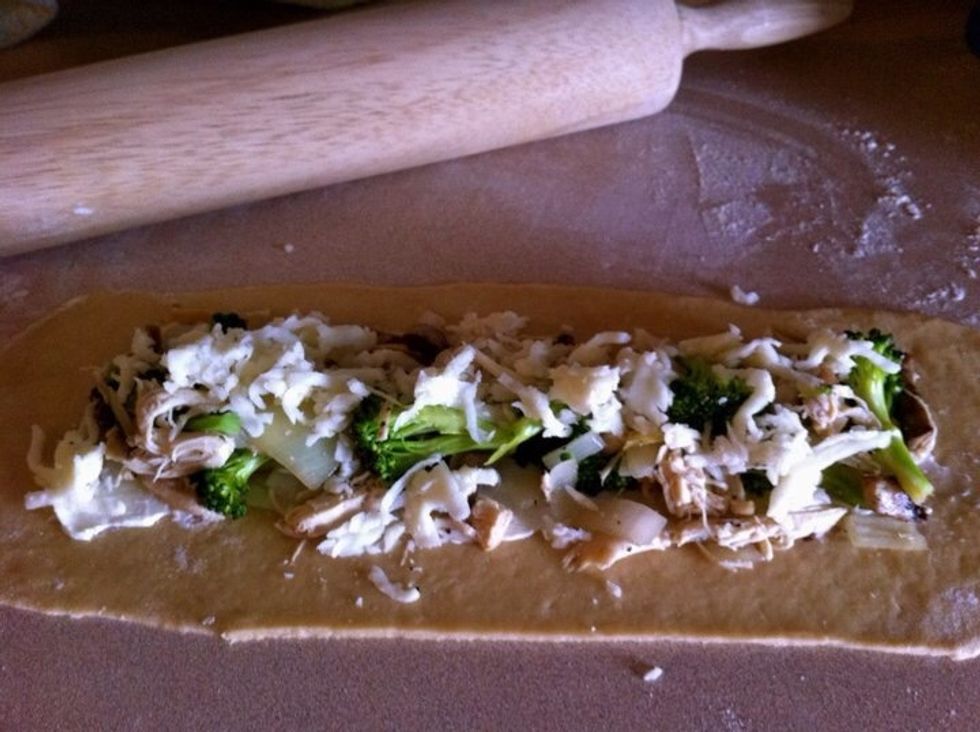 Add the mixture and sprinkle some mozzarella cheese on the top!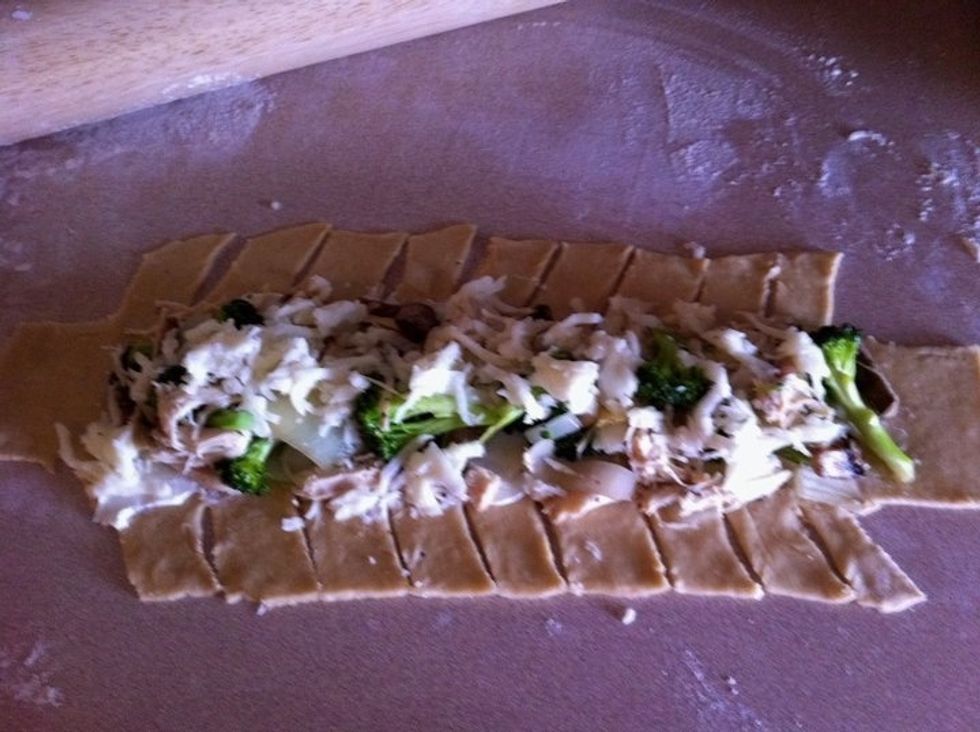 Now it's time to braid. The picture explains what you have to do!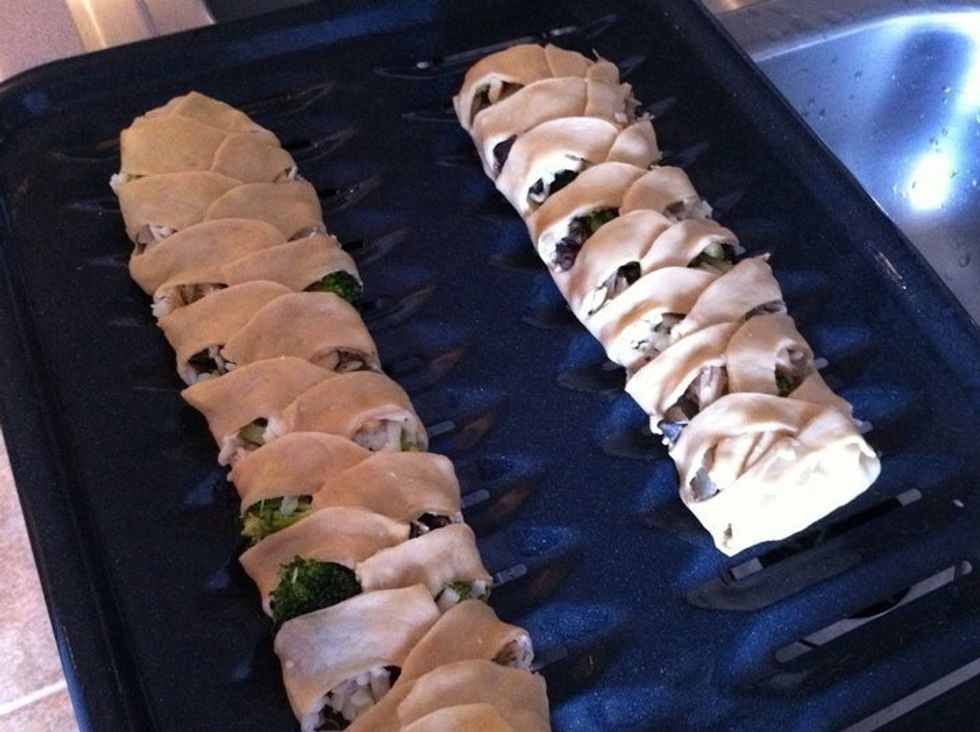 Place it in the oven for 20-30 minutes (watch it periodically). Oven temperature, 350 degrees.
For the dough:
3.0c Flour.
1.0c Warm water.
5.0Tbsp Oil.
2.0tsp White sugar.
2.0Tbsp Powdered milk.
1.0Tbsp Yeast.
1.0tsp Salt.
1.0tsp Baking powder (that's all u need for the dough).
For the stuffing:
2.0 Breasts of chicken- cooked & shredded.
Broccoli.
Sliced mushrooms.
1.0 Onion.
Philadelphia cheese.
Mozzarella cheese.