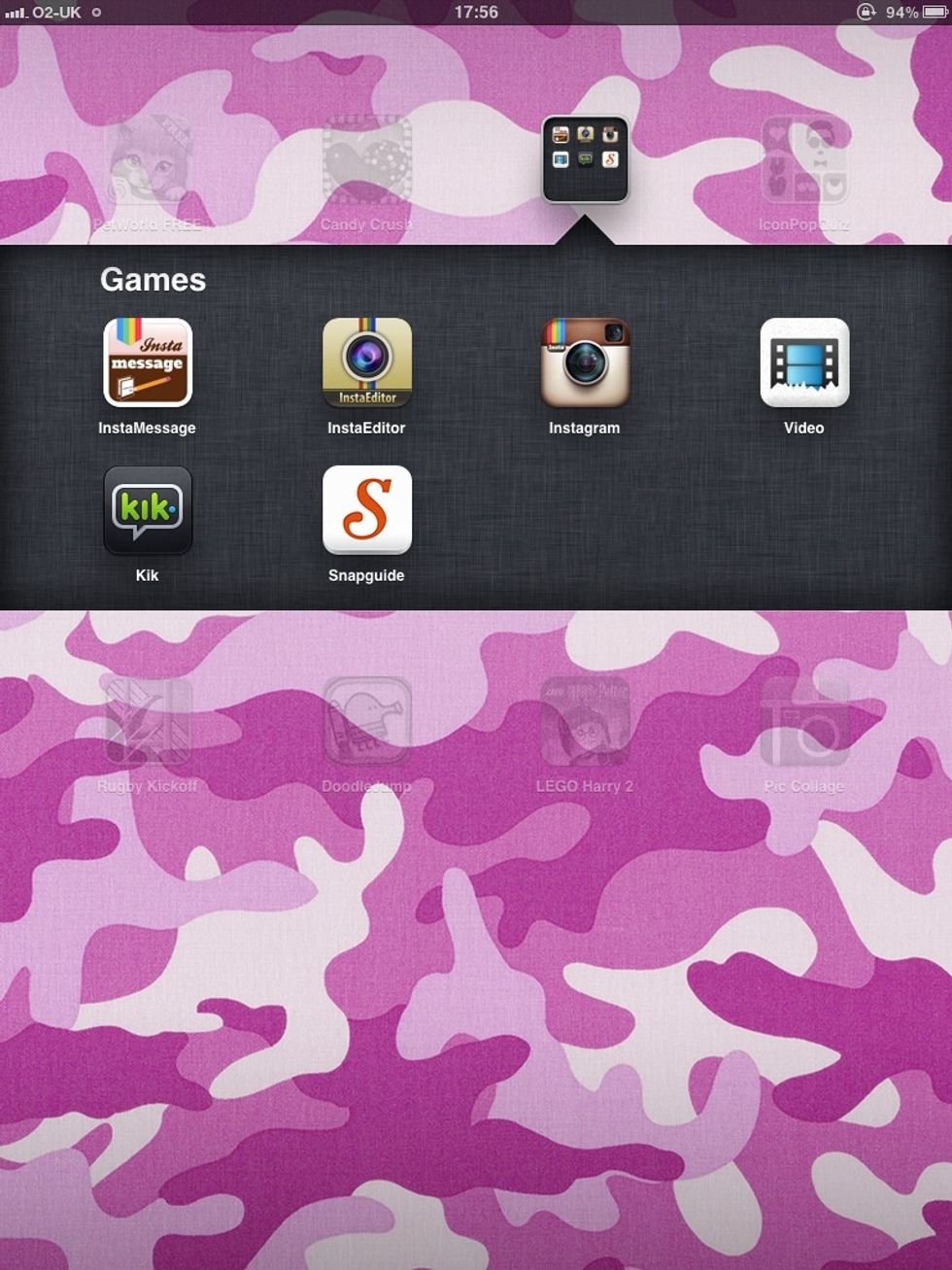 Firstly, if you don't have the app instagram Download it. Next click on the app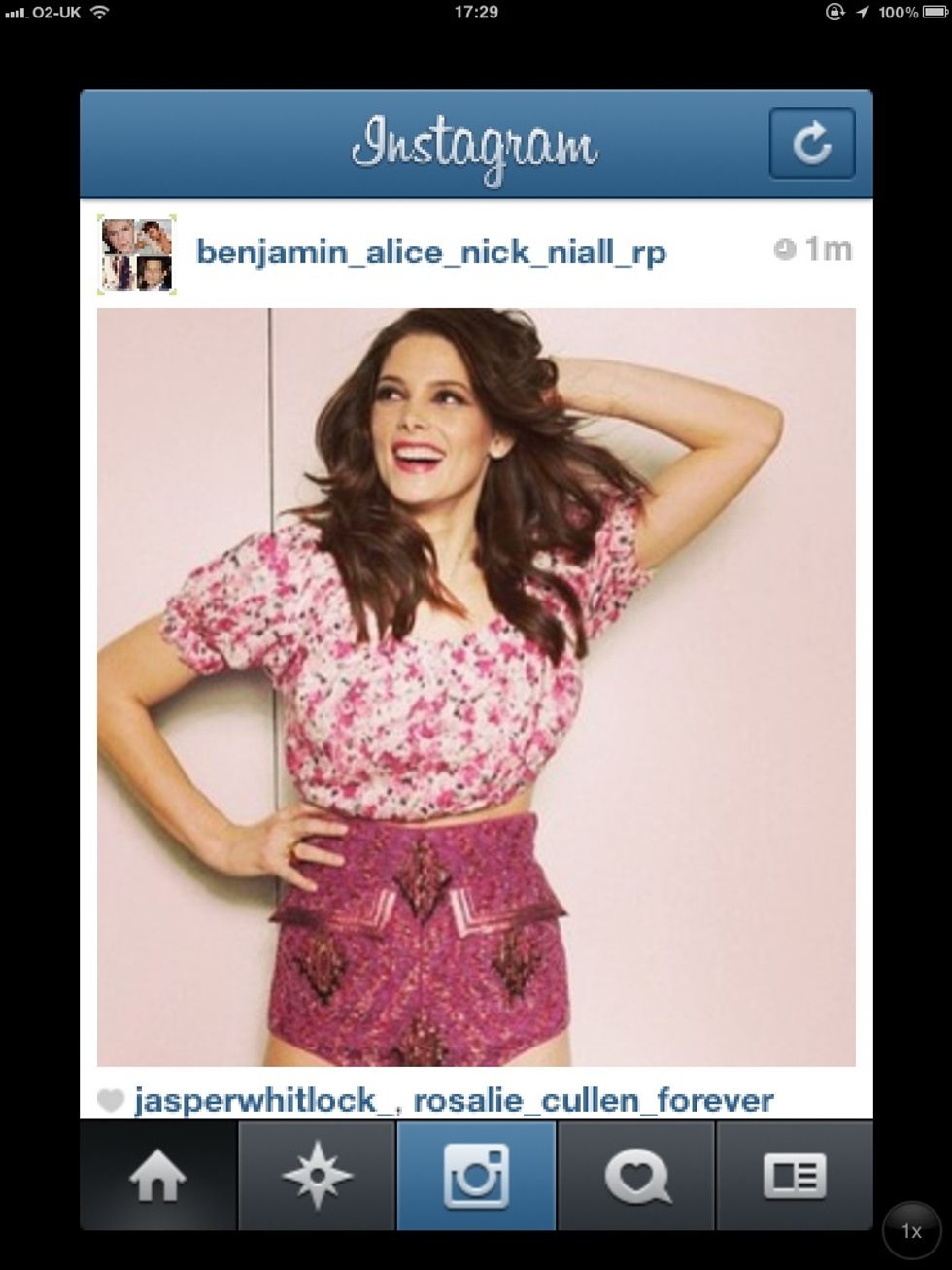 Once you have clicked on instagram, click on the diamond thingy at the bottom of the instagram page. :)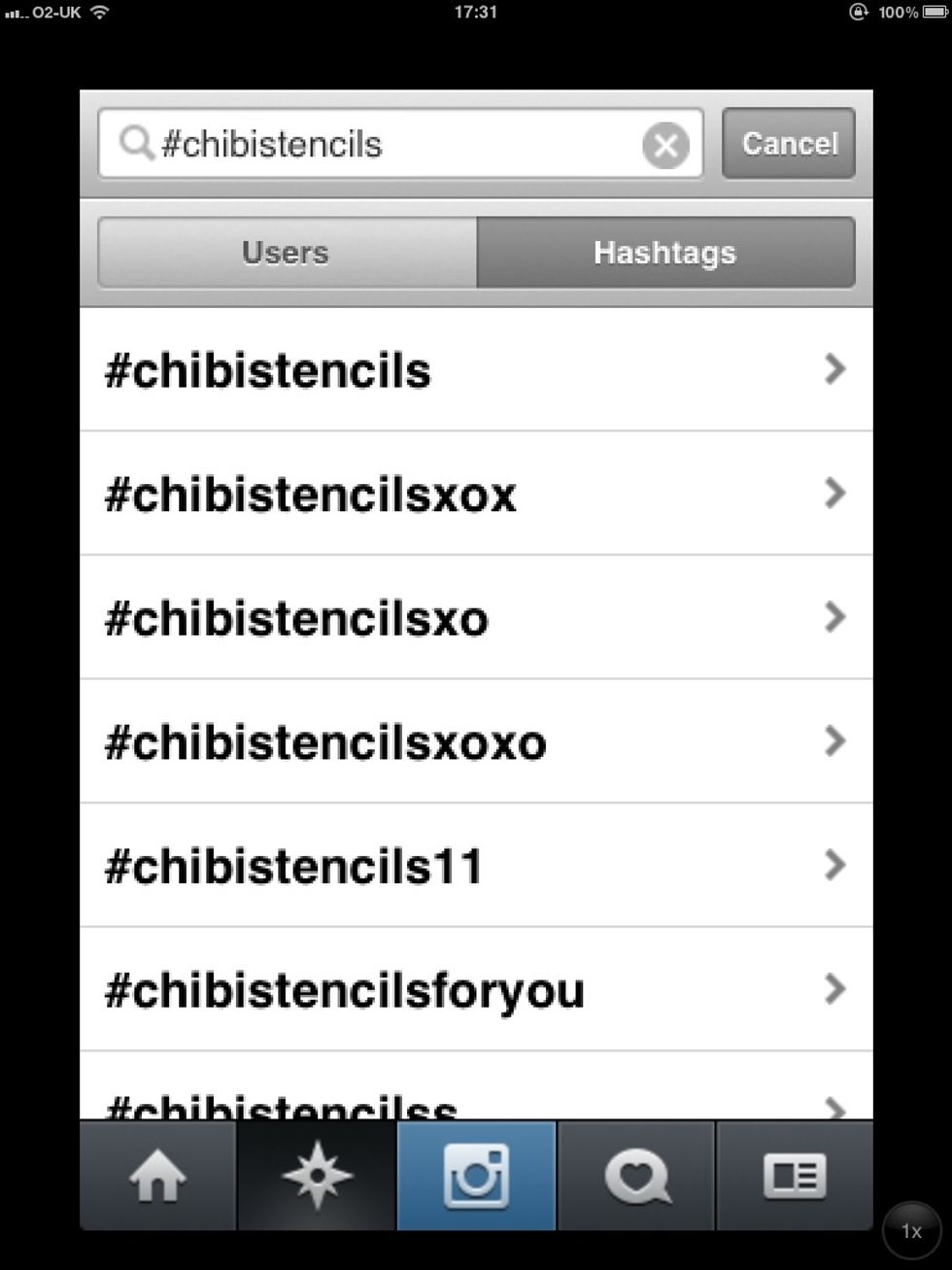 Now you have to click on hashtags. Then type in this: #chibistencils. When you have done that these come up^^^^**^^^. Click on any. I would personally chose the top one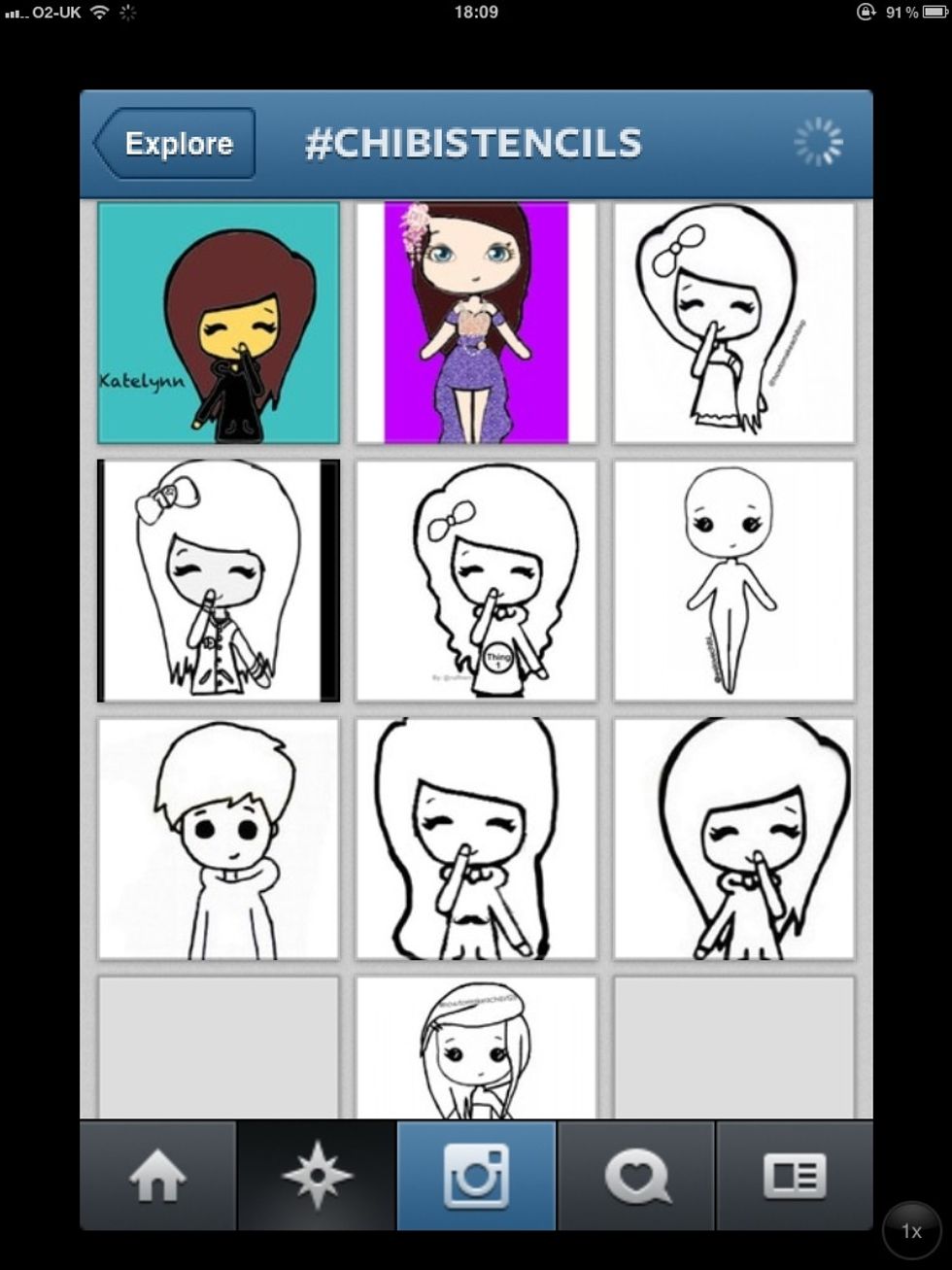 You have clicked on the hashtag. Whoop (random)! Press a chibi.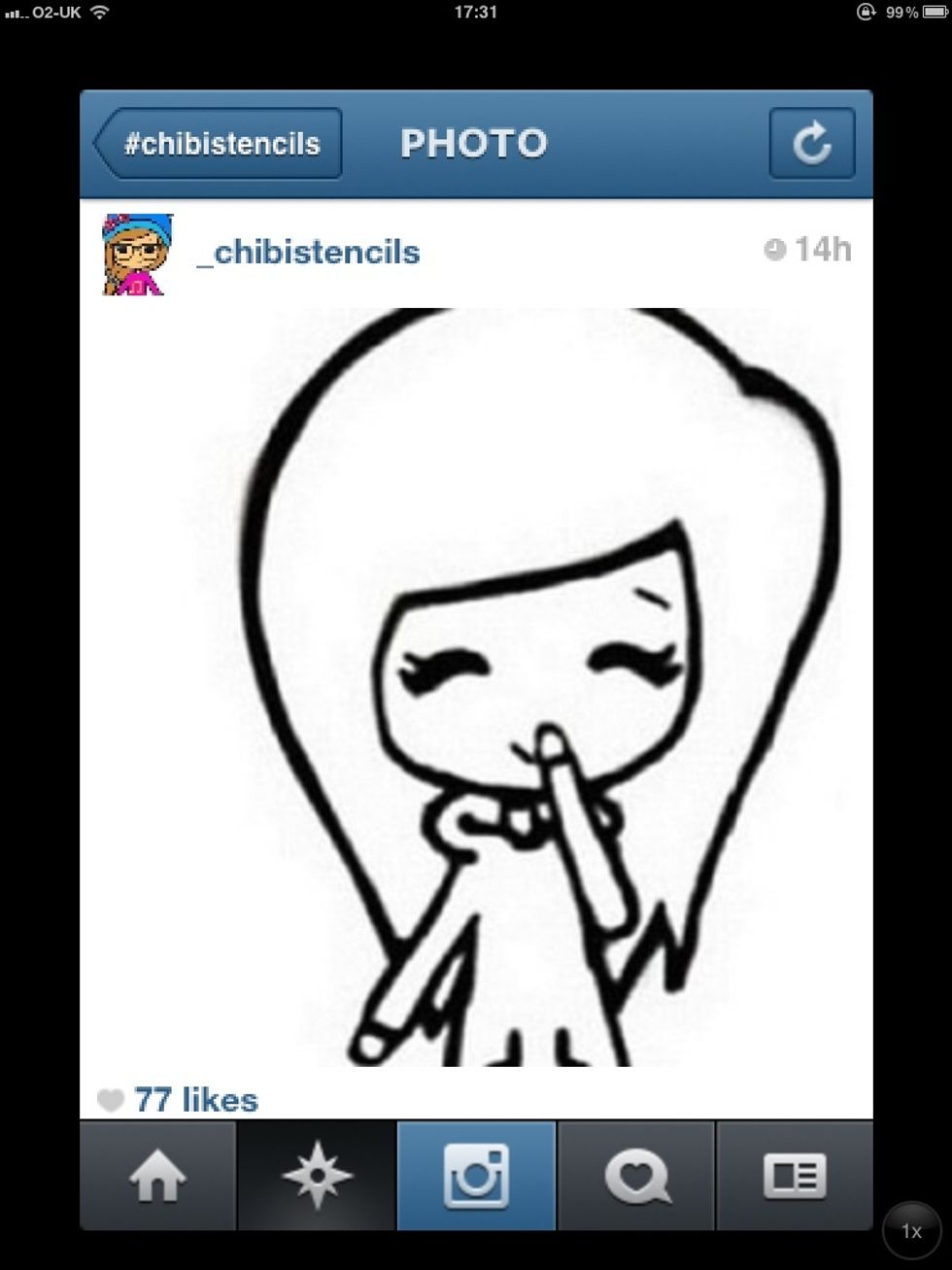 This comes up. Take a screenshot by pressing the home button and the off button at the same time. Your chibi will magically appear in your photos. ;)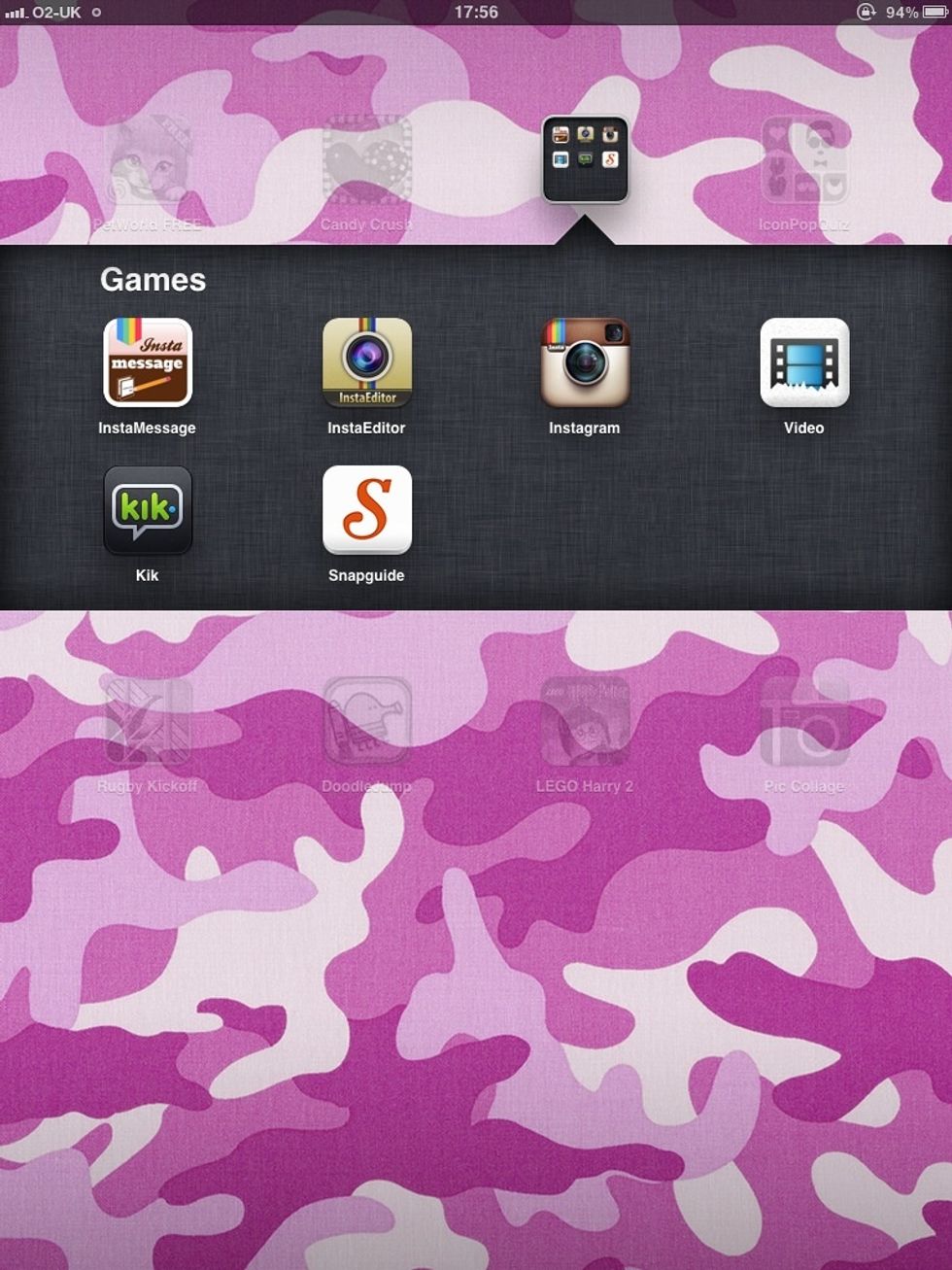 Go back to your home screen on your piece of technology. If you haven't already got instaeditor download do it now. It's free. Tap on it.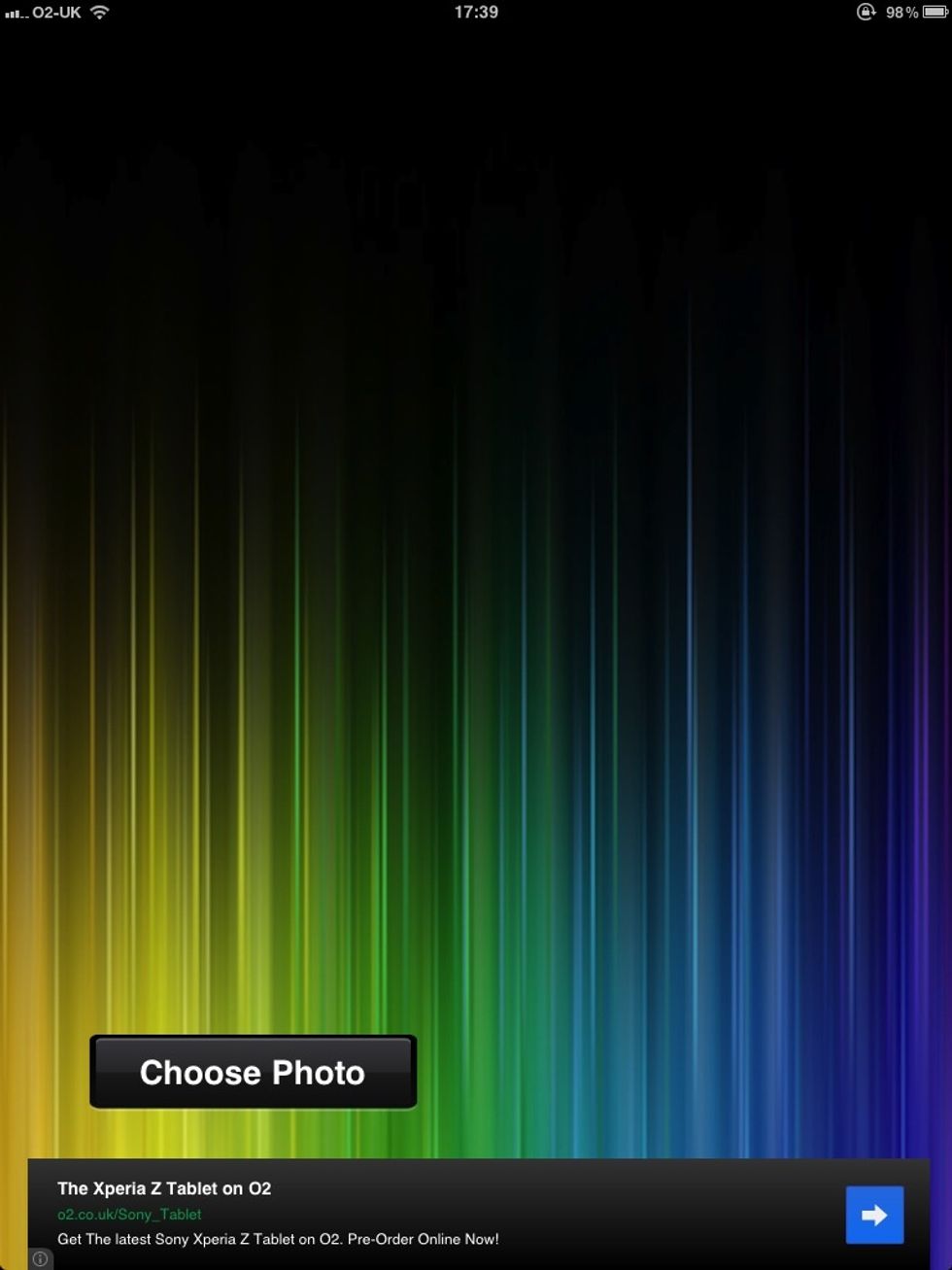 This is the start of instaeditor
Press on choose photo. Now all your pictures will come up. Press on your chibi stencil. The chibi in the background is a previous one it's rubbish.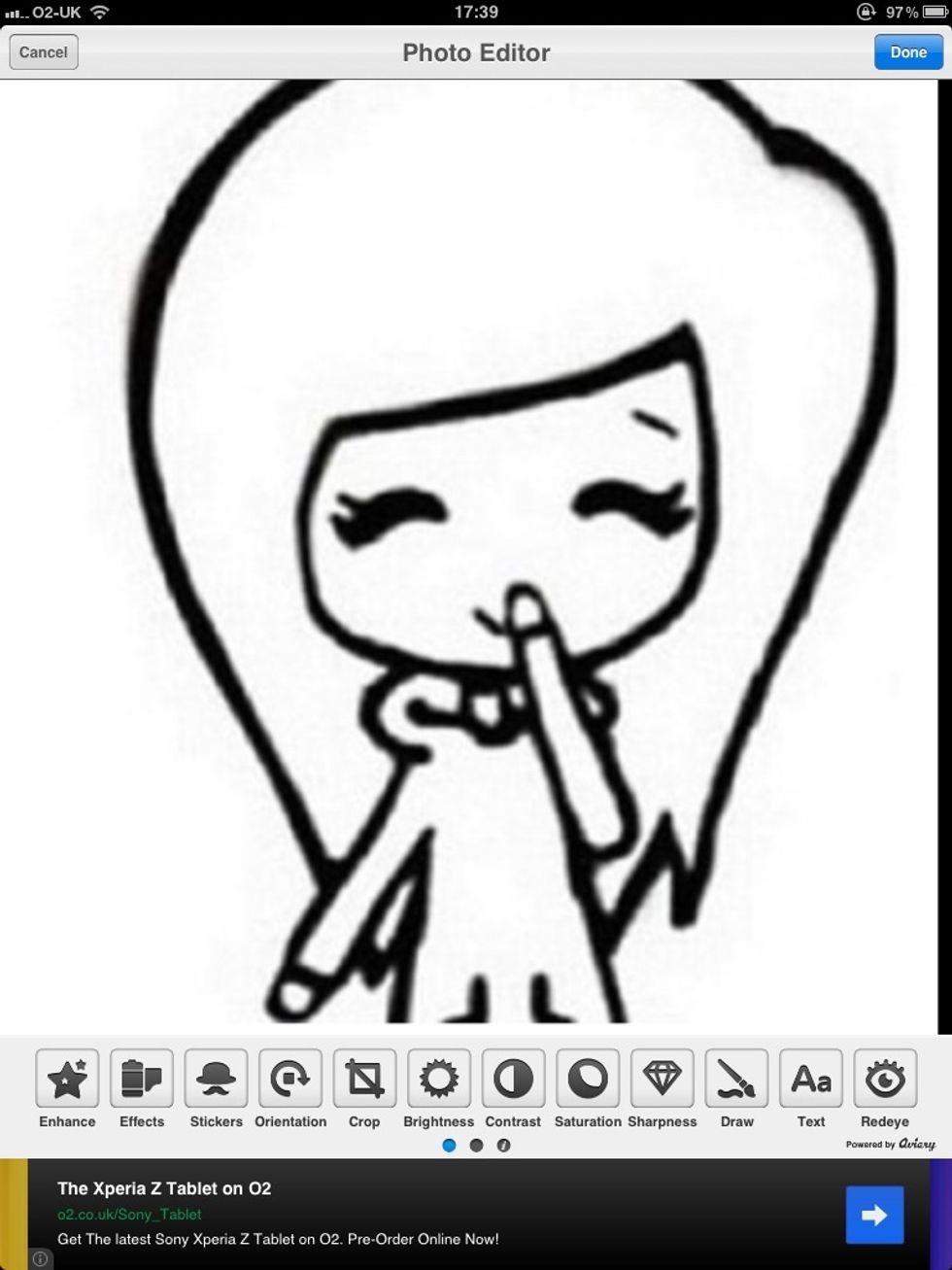 Your chibi will pop up here. At the bottom of the app screen. Sorry you can't see it on here. At the bottom it says draw. Press that.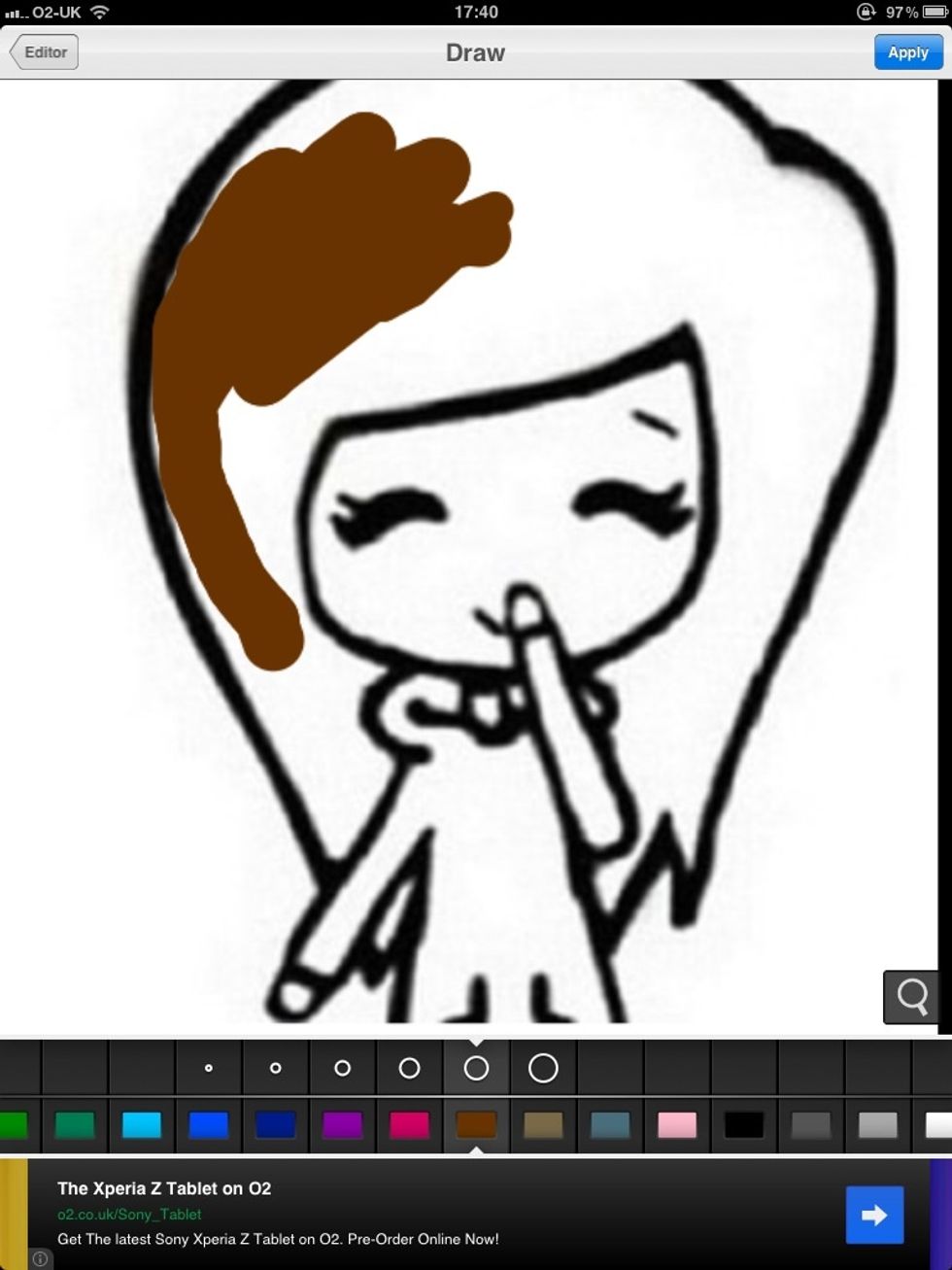 Start colouring in your style of chibi.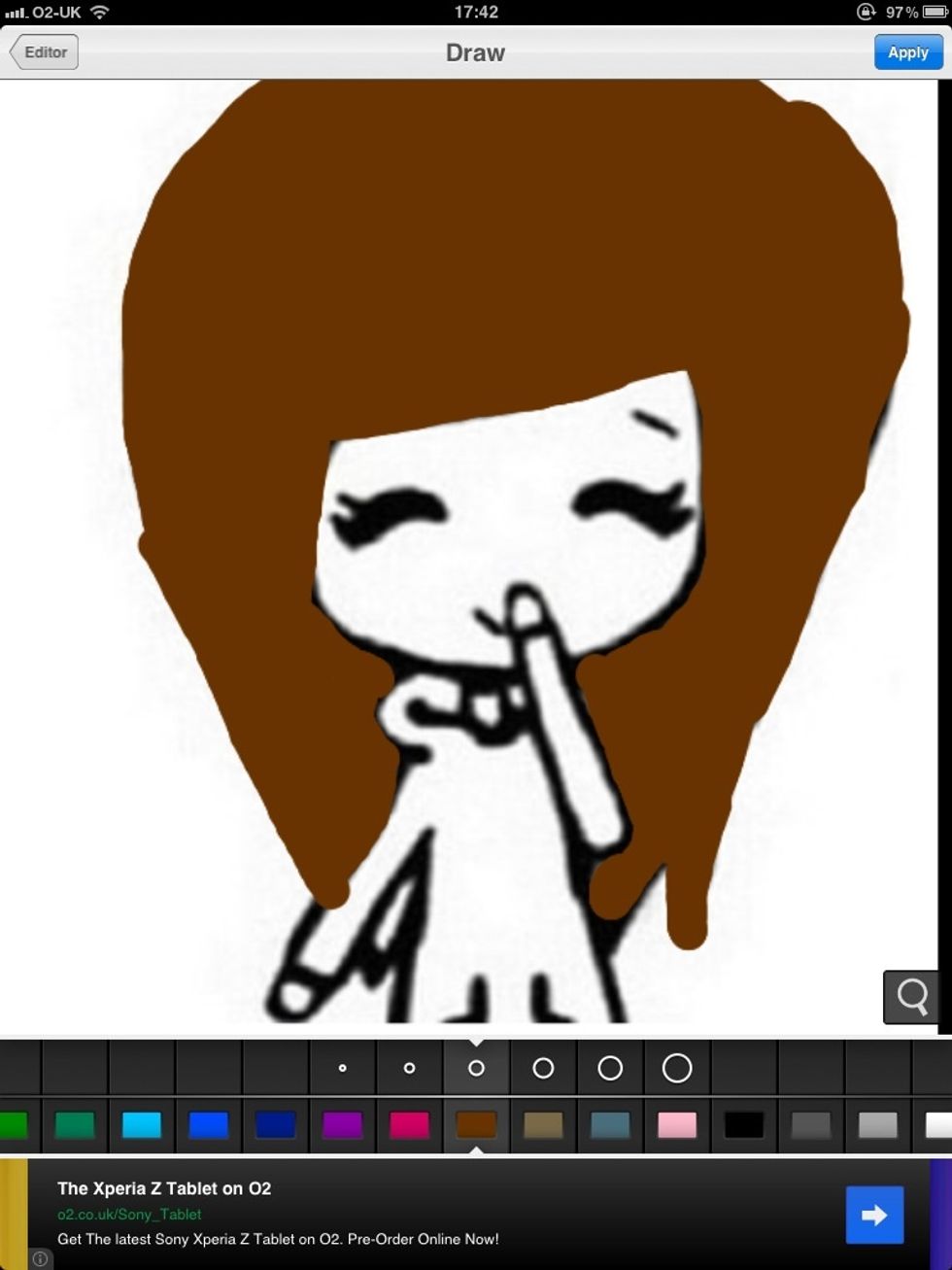 Now you have done that colour in the rest. The next piccy shows colouring in the rest.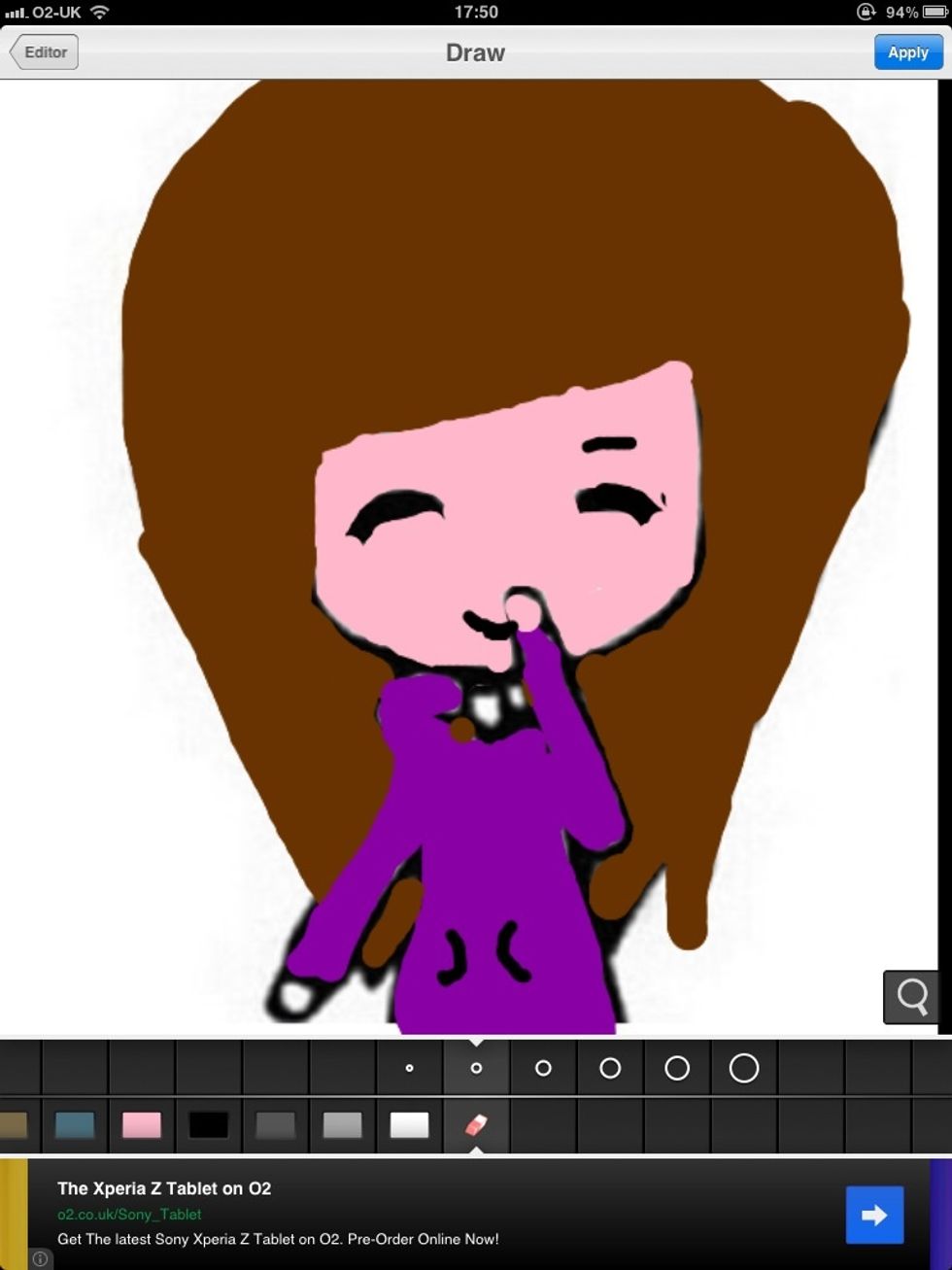 There you have finished your chibi. Fantastico
Instagram
Instaeditor
Snap guide ( obvisoly)