This Snapguide was a gift my daughter made for a friend. I loved the idea, so I took photos of all the steps!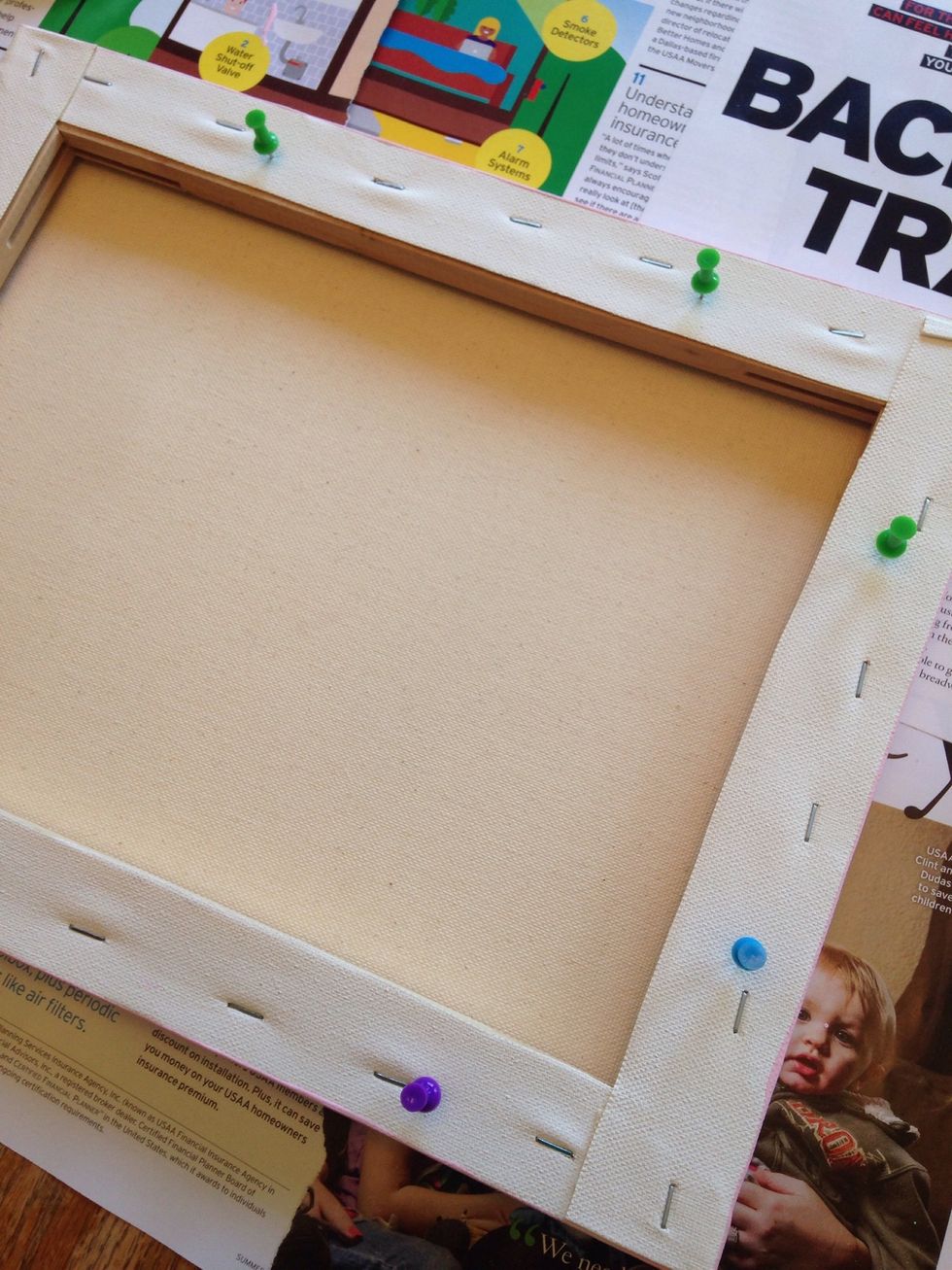 Put thumbtacks on back of canvas. This will keep the canvas raised when you paint the other side.
Think about your colors. The chevron "stripe" will actually be the first color you paint across the entire canvas. How much space you have in between the chevron will be the second color.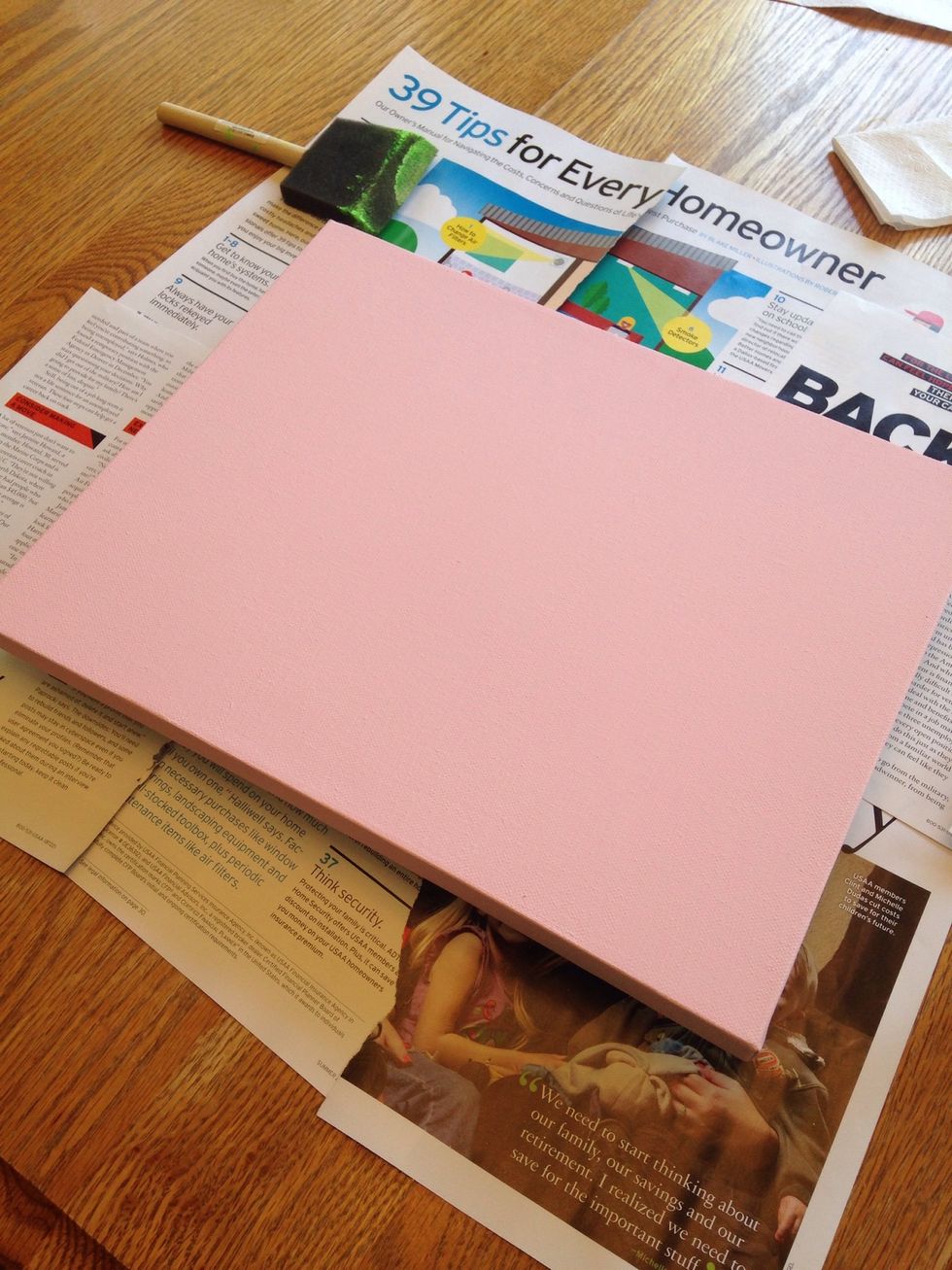 Place canvas on a safe surface to paint (we use glossy magazine pages instead of newspaper which can smear ink). Paint 2 coats (or more), allowing time for each layer of paint to dry.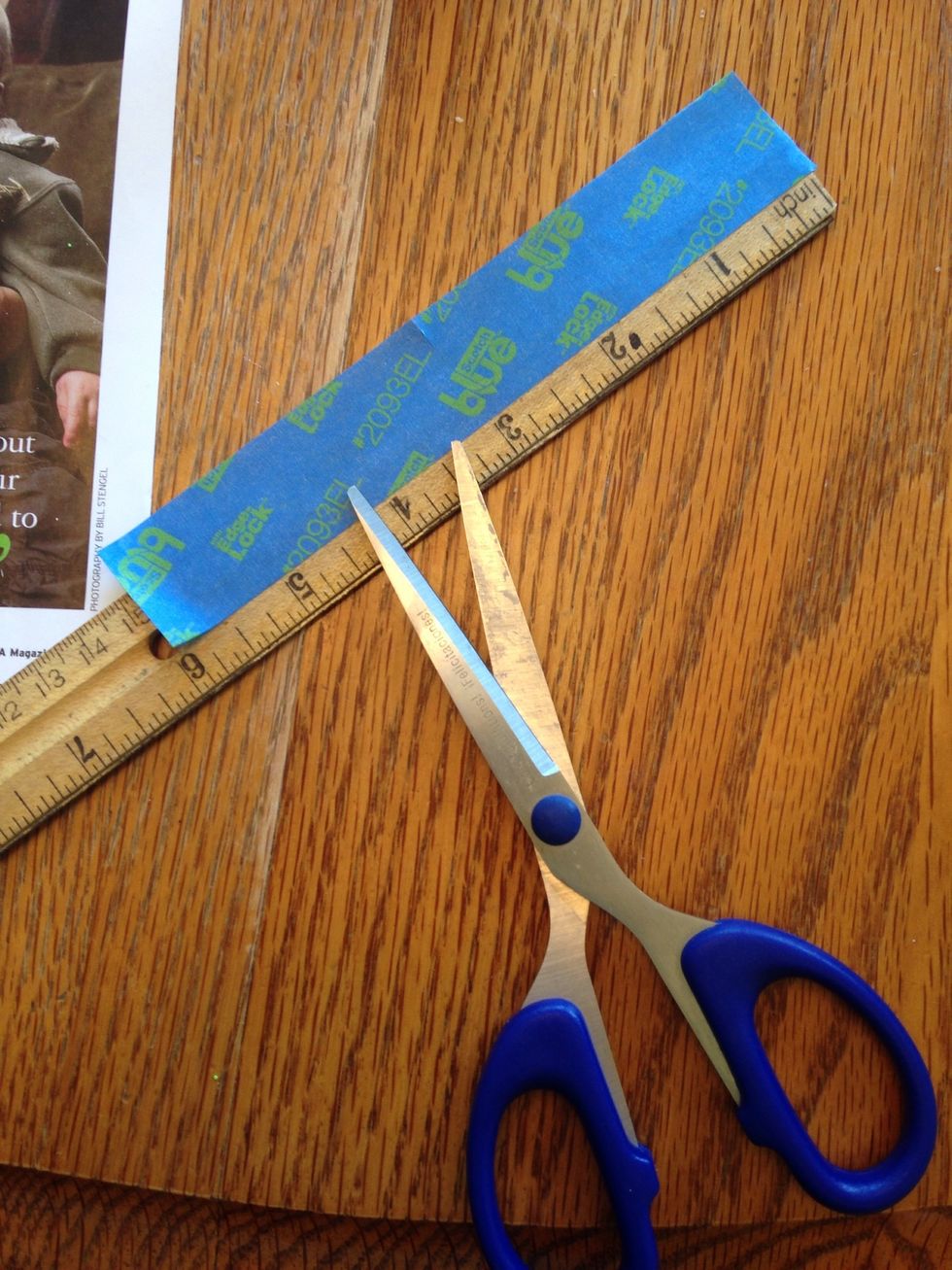 Measure painter's tape on a ruler and cut in 3 inch segments.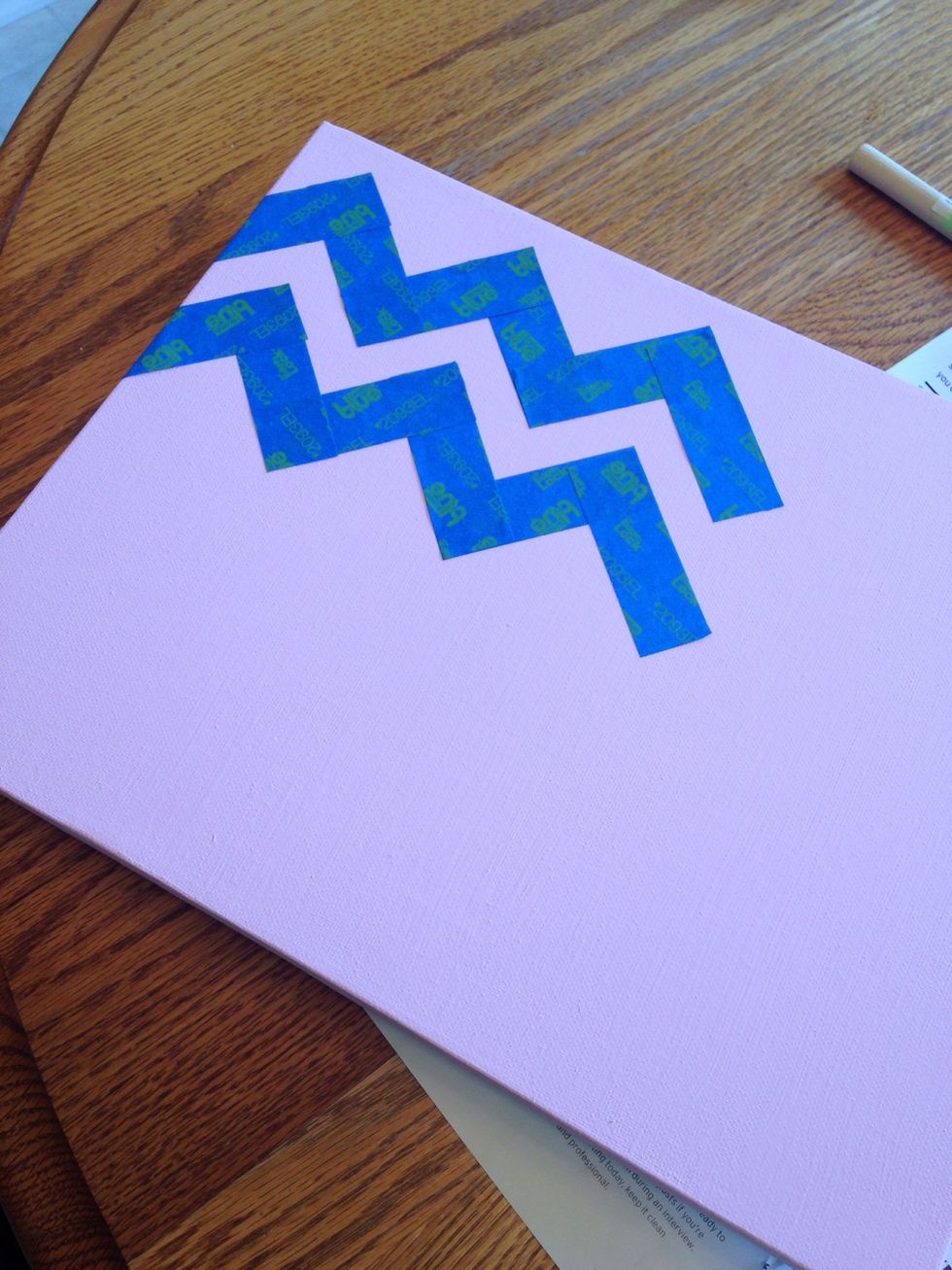 Place tape on canvas on a chevron pattern. Try to make the space in between the tape consistent. It can be thick or thin depending on which color you want to "pop" on the canvas.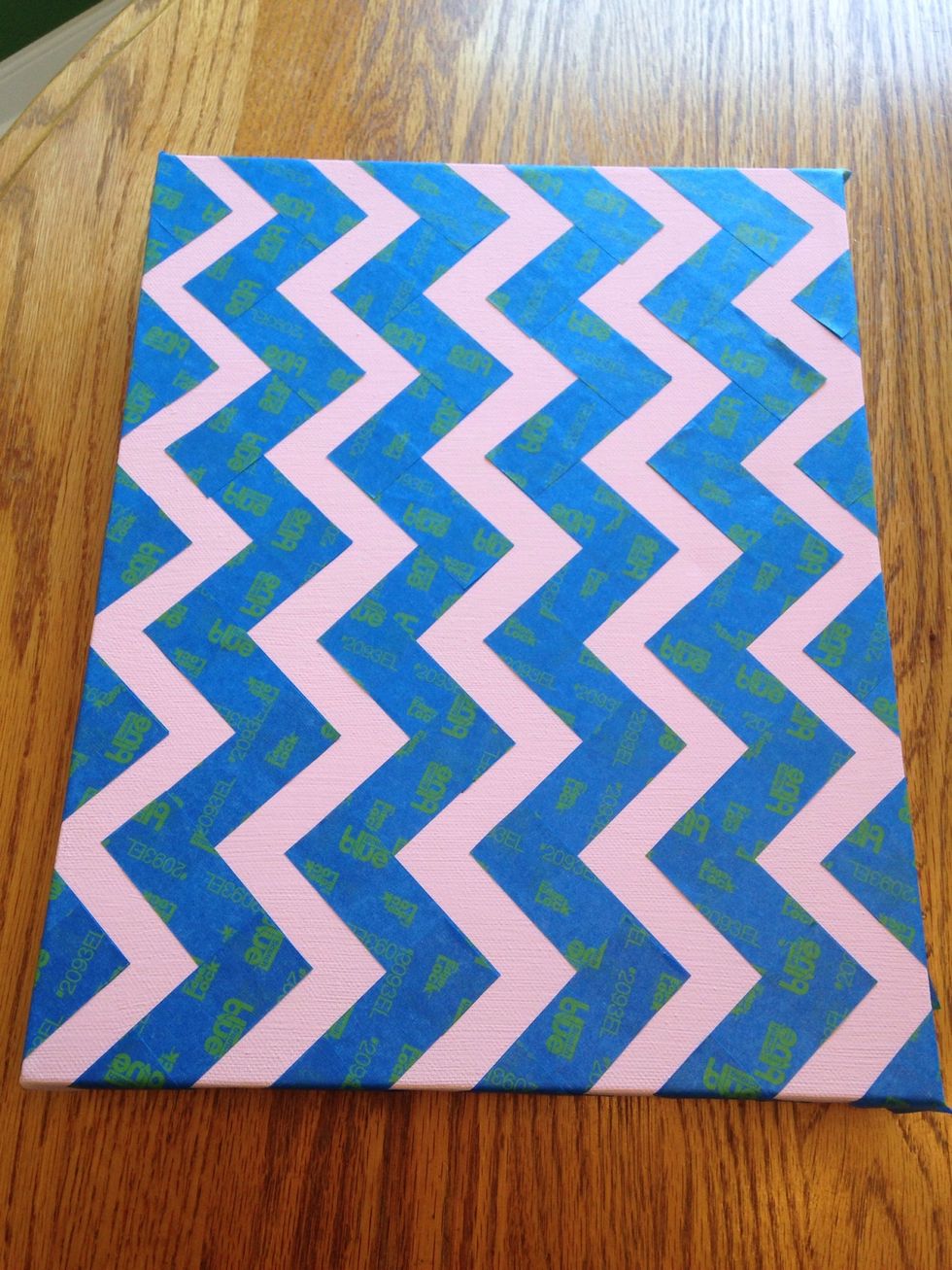 Continue pattern for entire canvas until completely filled, including sides. It looks like pink is the skinny chevron, but it's actually the thicker one, covered by tape.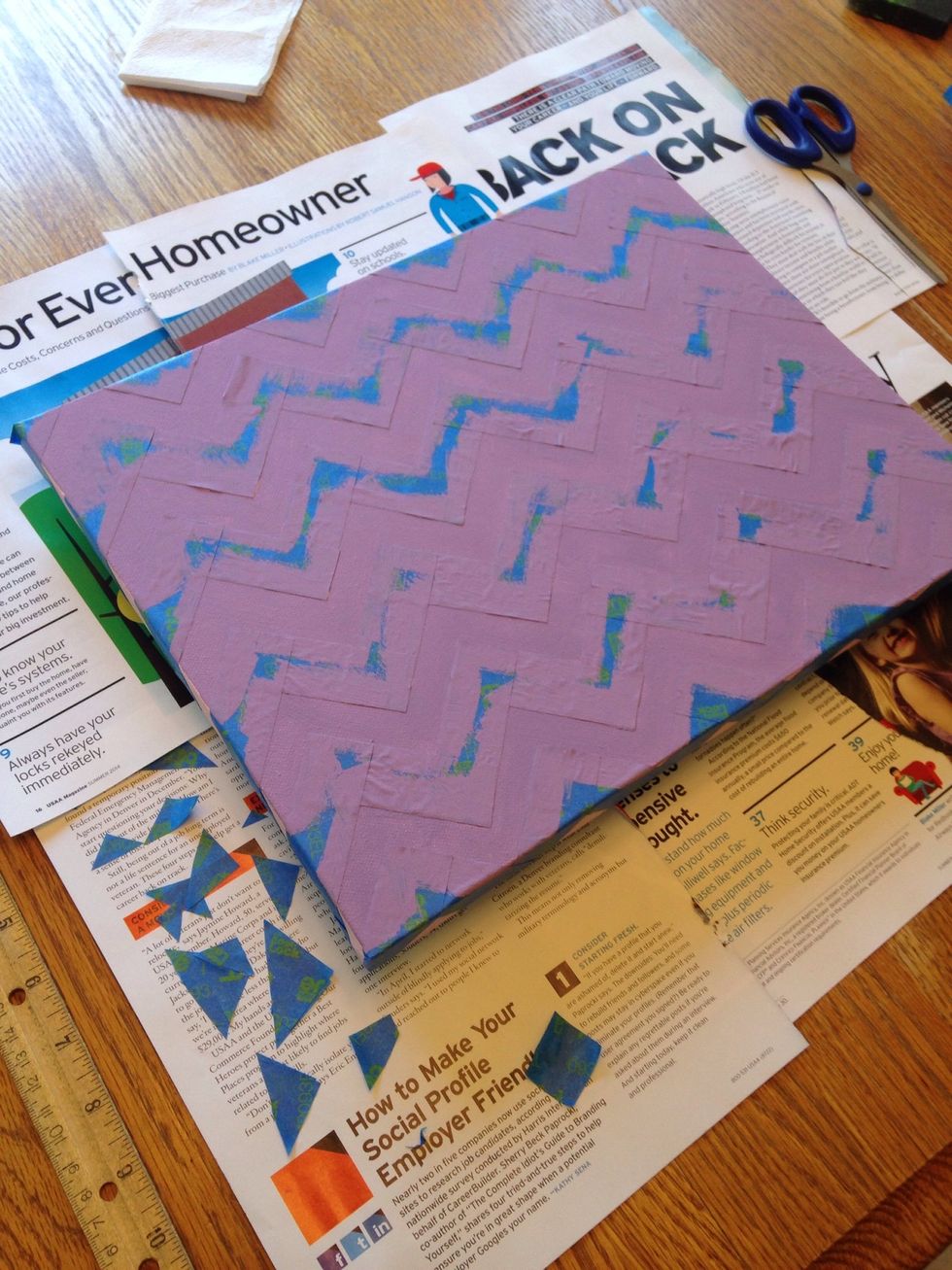 Now paint the entire canvas with the second color. Dry completely before next step.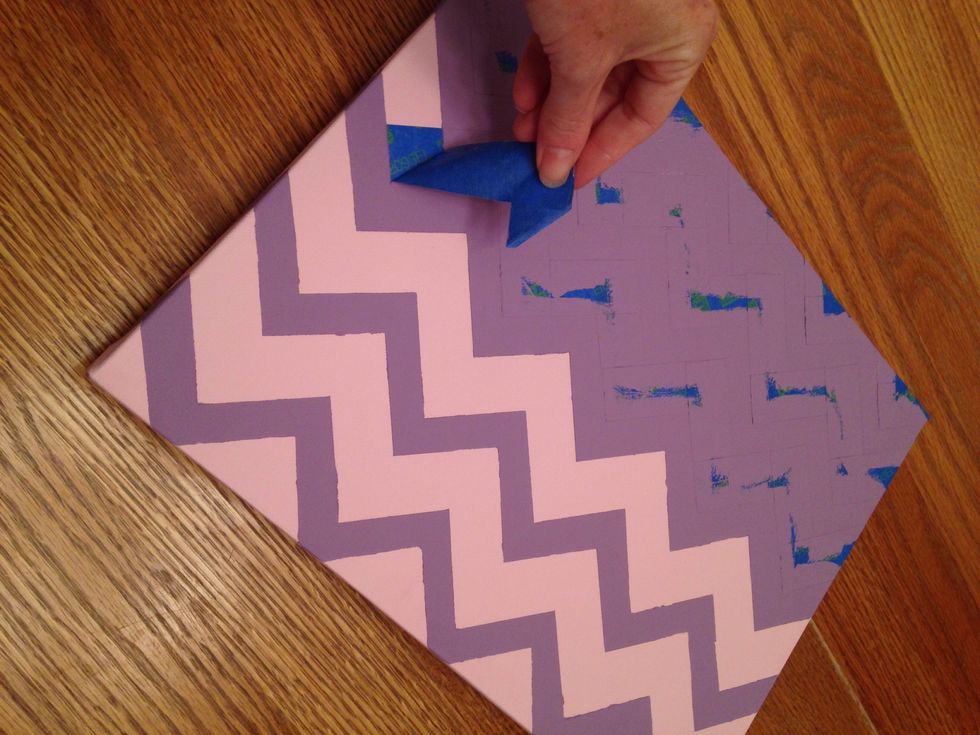 Gently remove painter's tape from canvas.
Add a quote in black paint, add a first or last name initial, or leave the chevron plain - your choice! You could even choose beachy colors then hot glue shells and beach grass for a summer gift!
Canvas board
Painter's tape
Two different paint colors
Black paint
Paint brushes
Wood initial (optional)