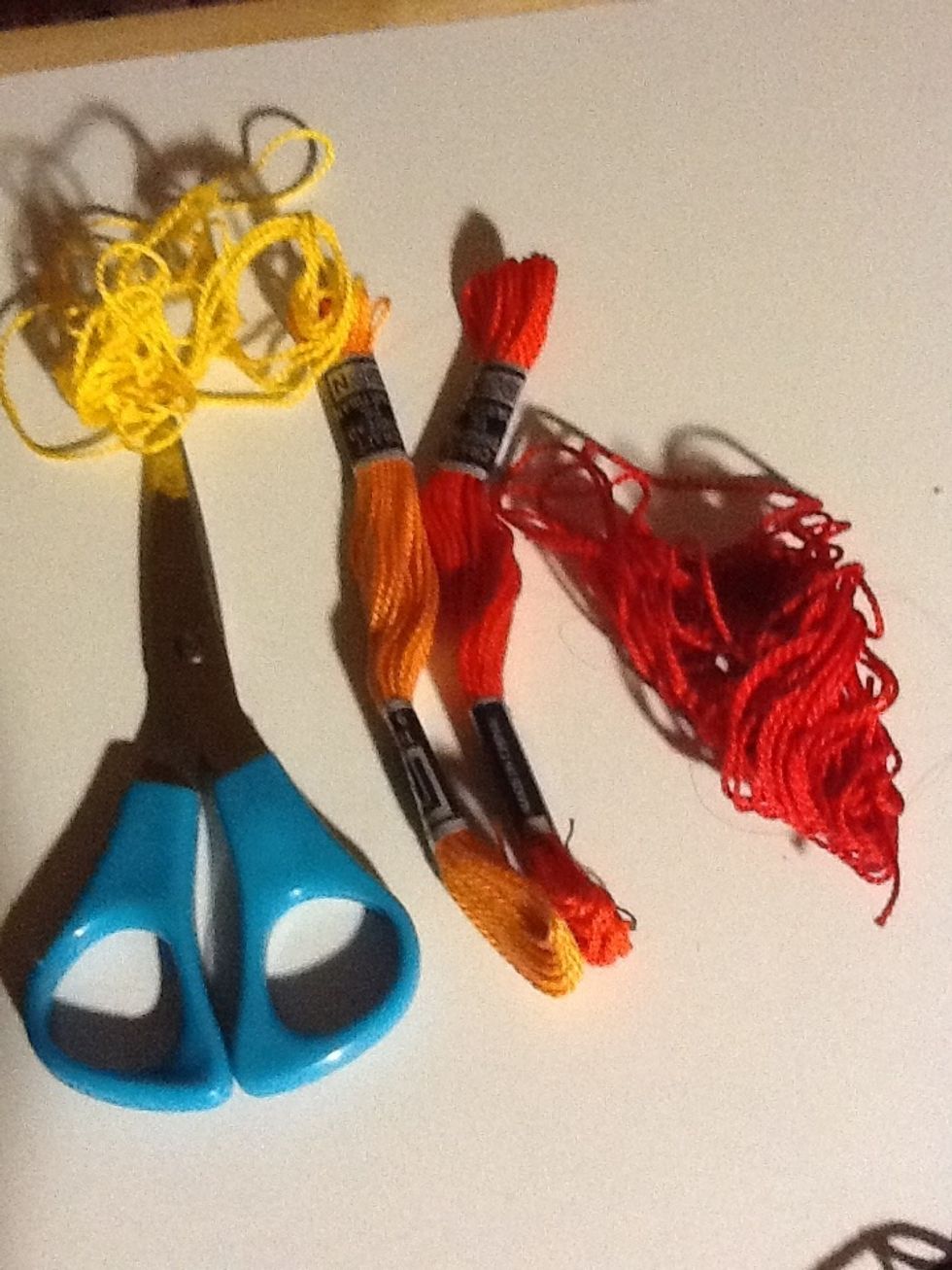 Gather your supplies.
Cut the string all the same length. Cut the string long enough to fold in half and still have some extra string.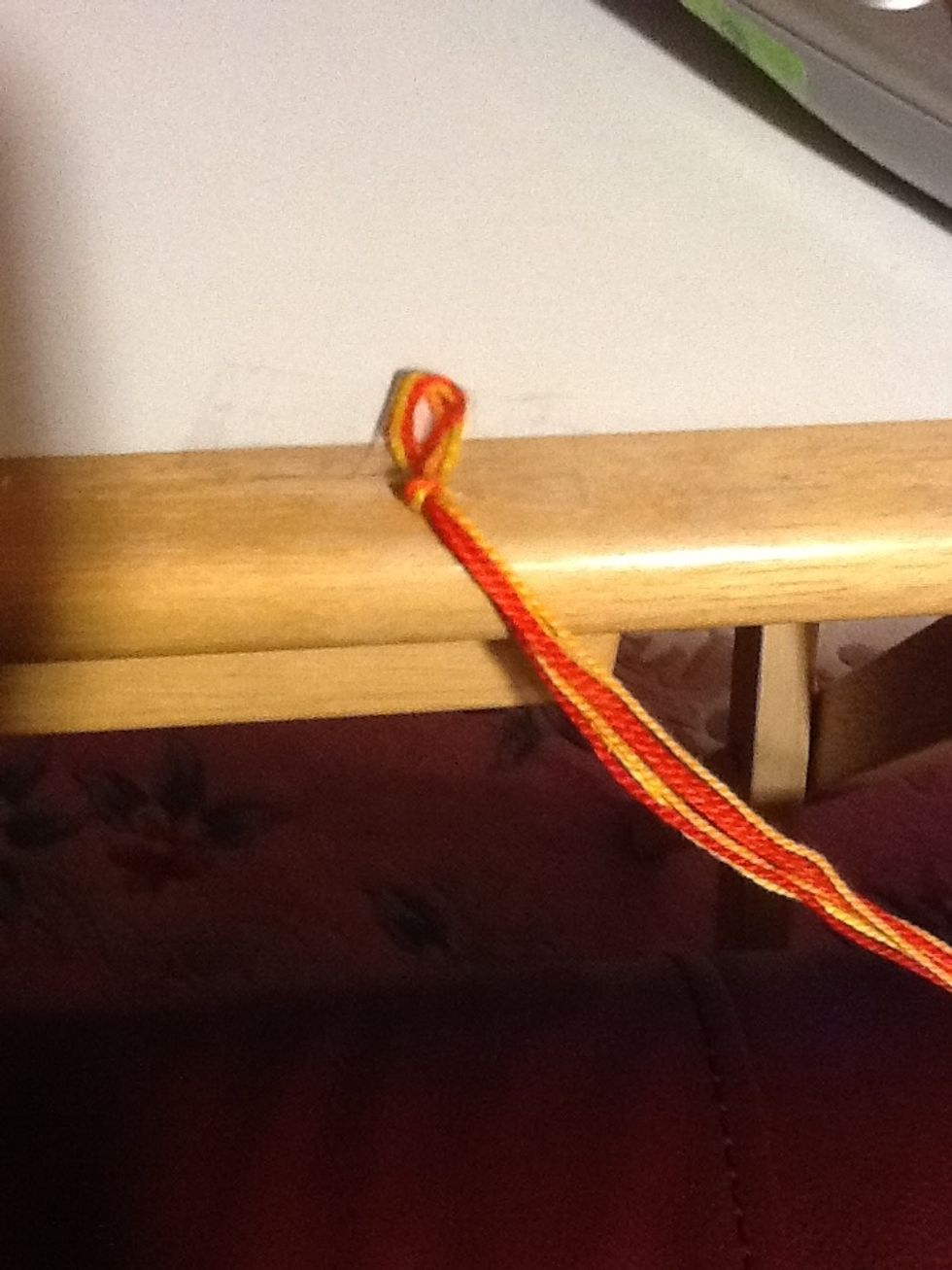 Tie a knot and tape to a table or pin to a pillow.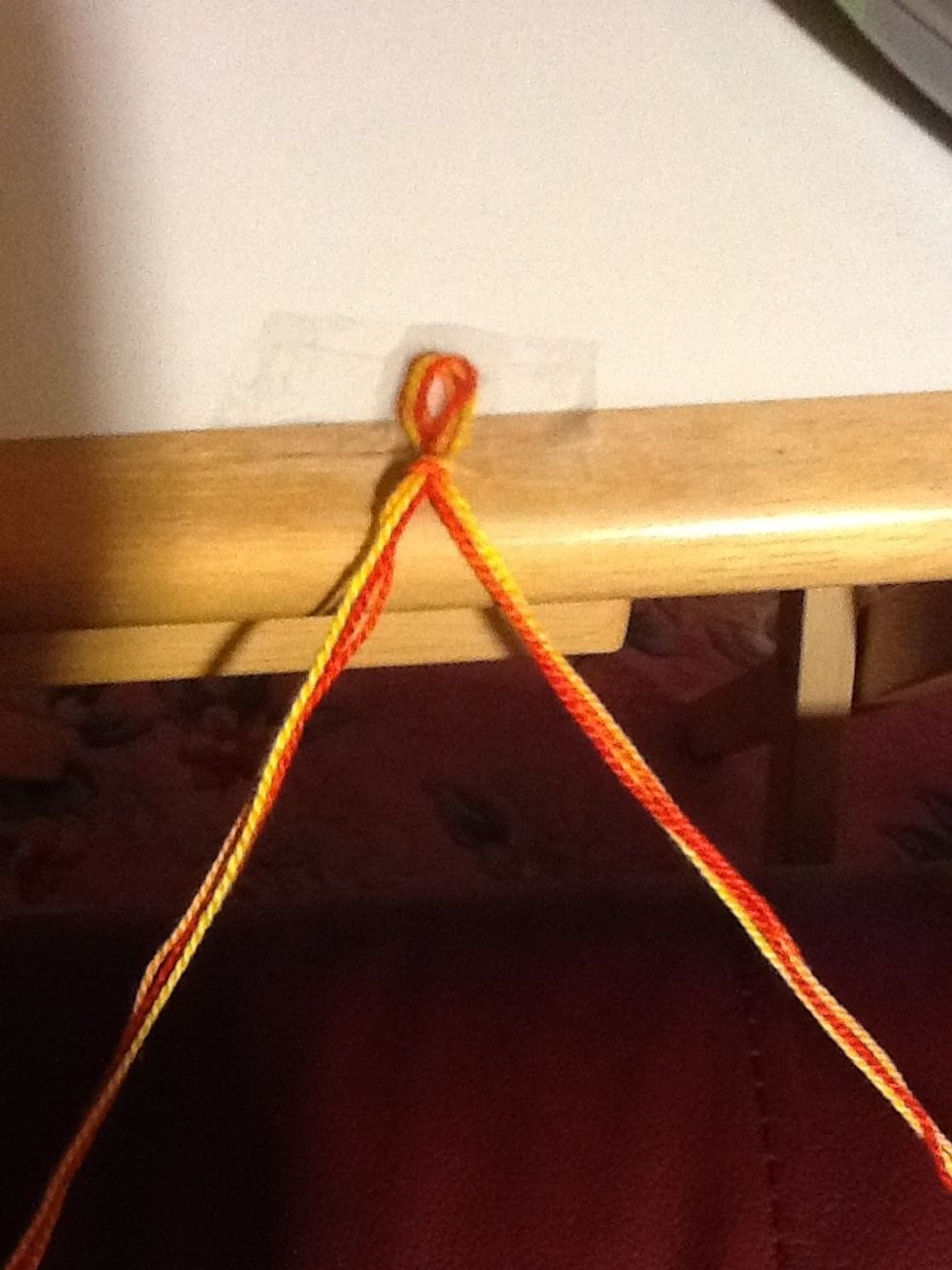 Split in half with one of each color on one side and same for the other.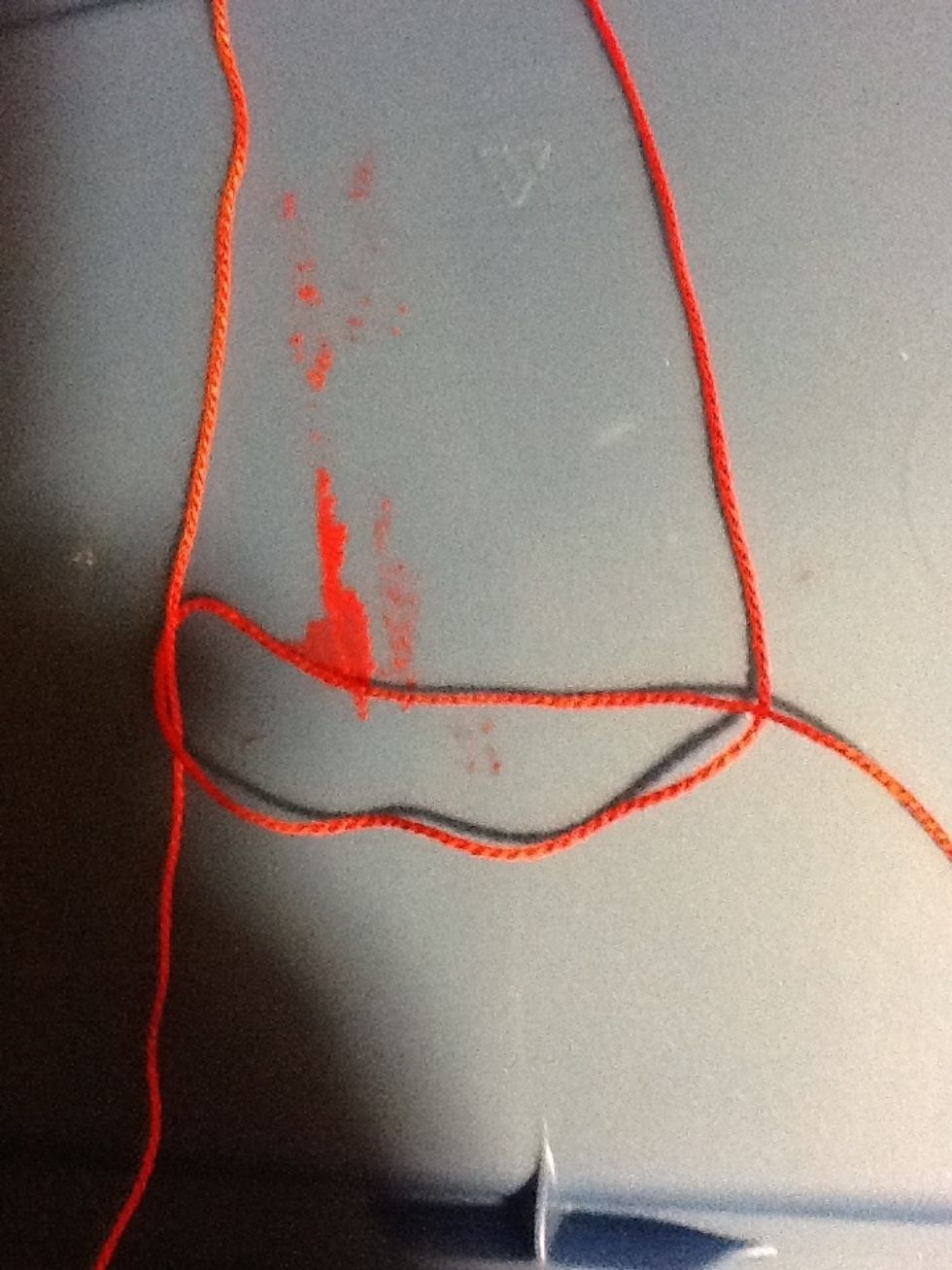 Do a right knot on each color on that side and stop when you get to the middle. Do the same on the other side but do a left knot.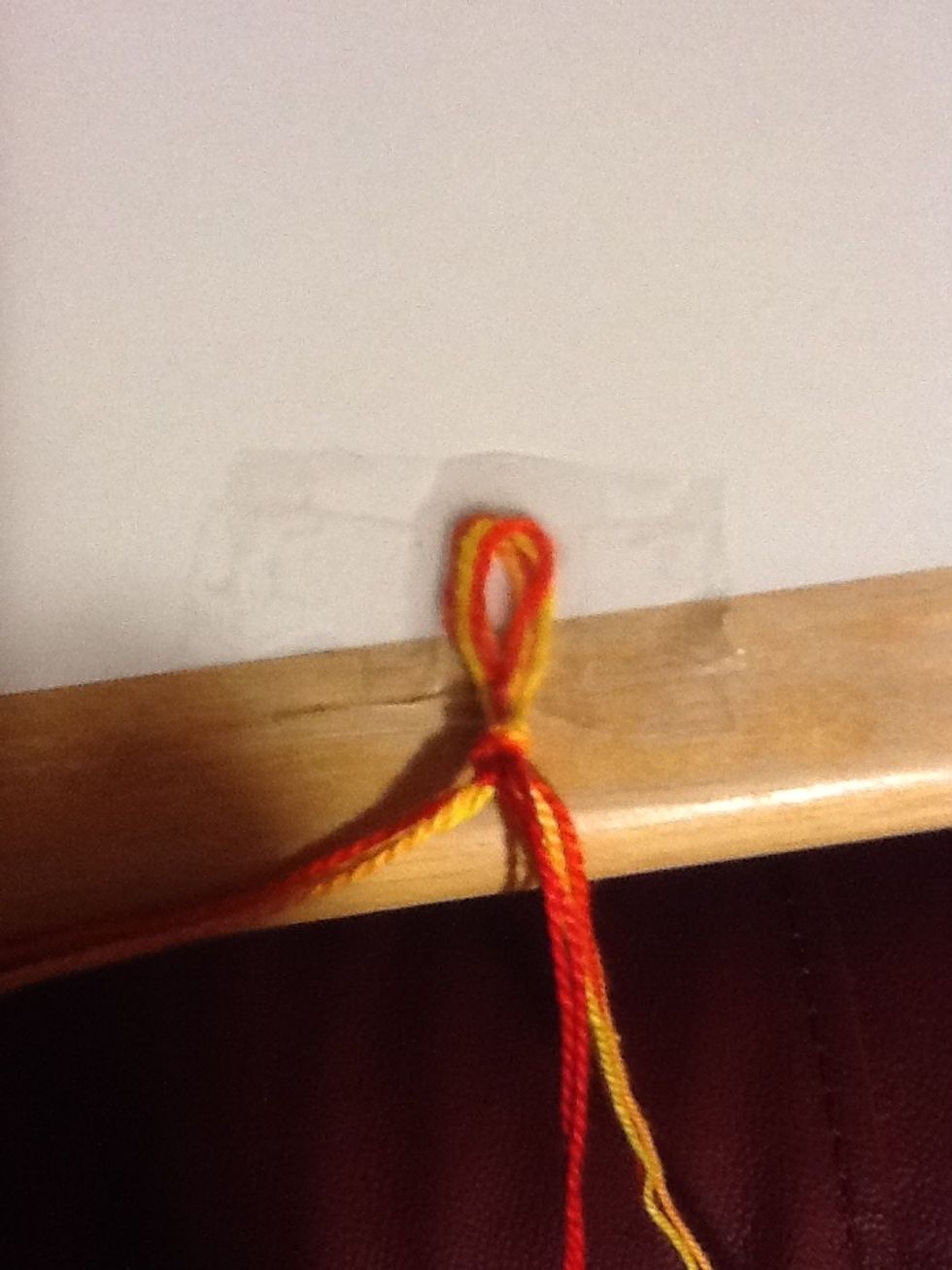 Once your done with that tie a knot in the middle.
Repeat steps 5 and 6 till its long enough for you to wear on your wrist or ankle.
String
Sizers
Tape or safety pins and a pillow