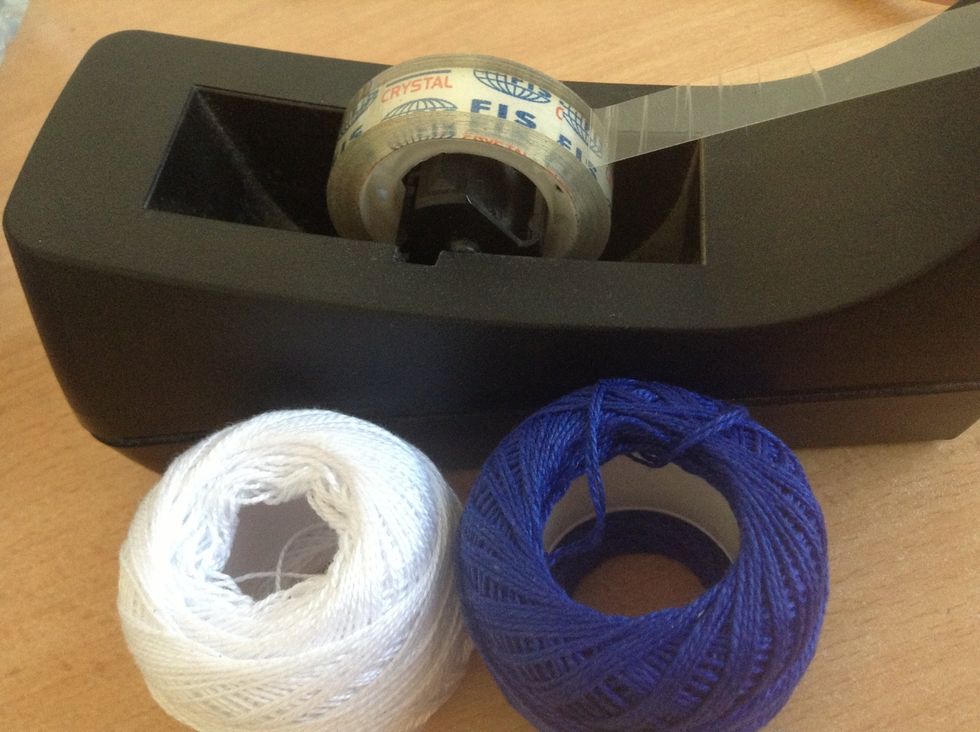 As always, choose the colours you want to use in your bracelet. I chose blue and white.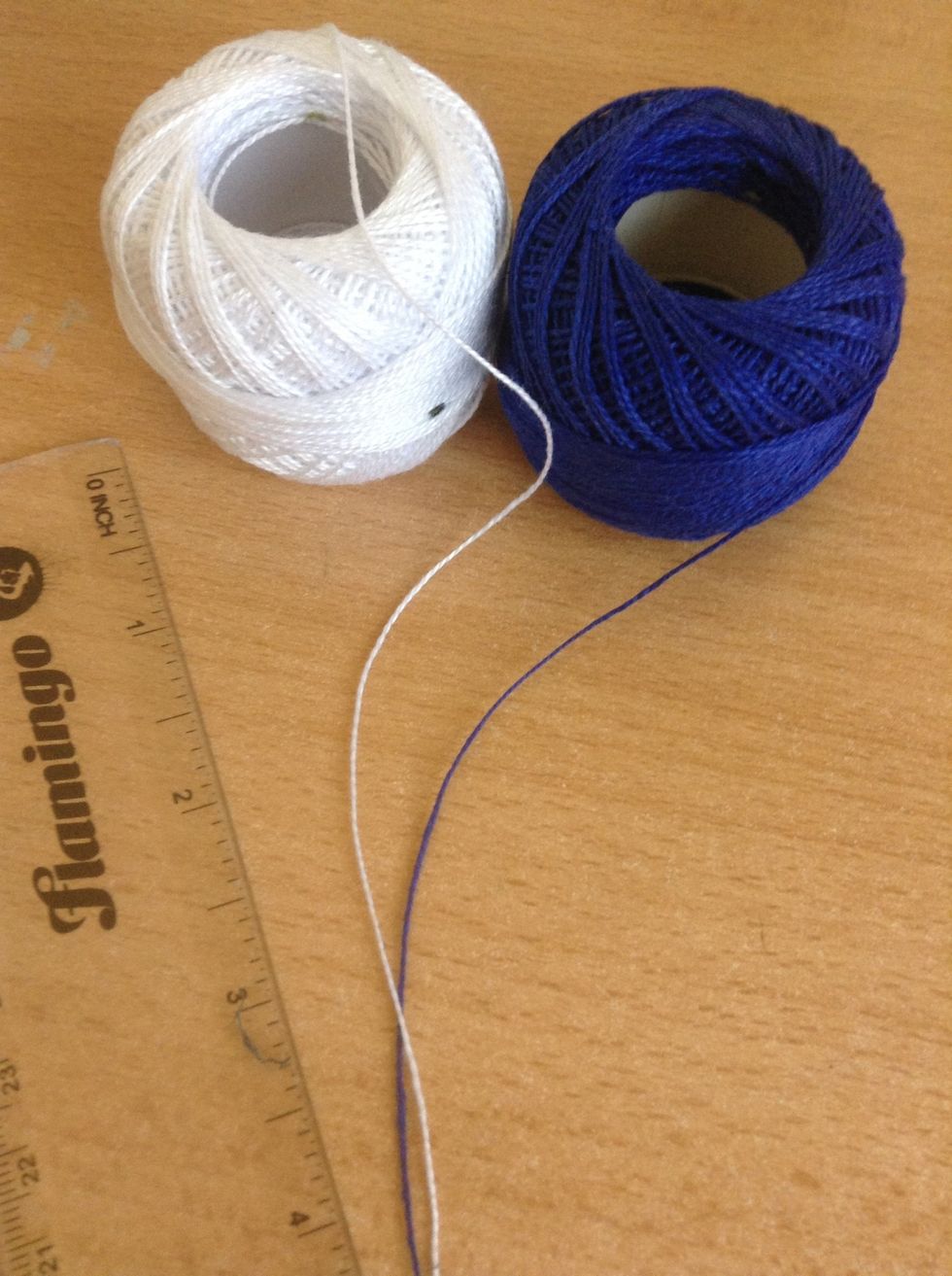 Now take your yarn and measure out 60 inches of each thread using a long ruler or measuring tape. Don't worry we're going to fold them in half later on. This will give the bracelet a neater look.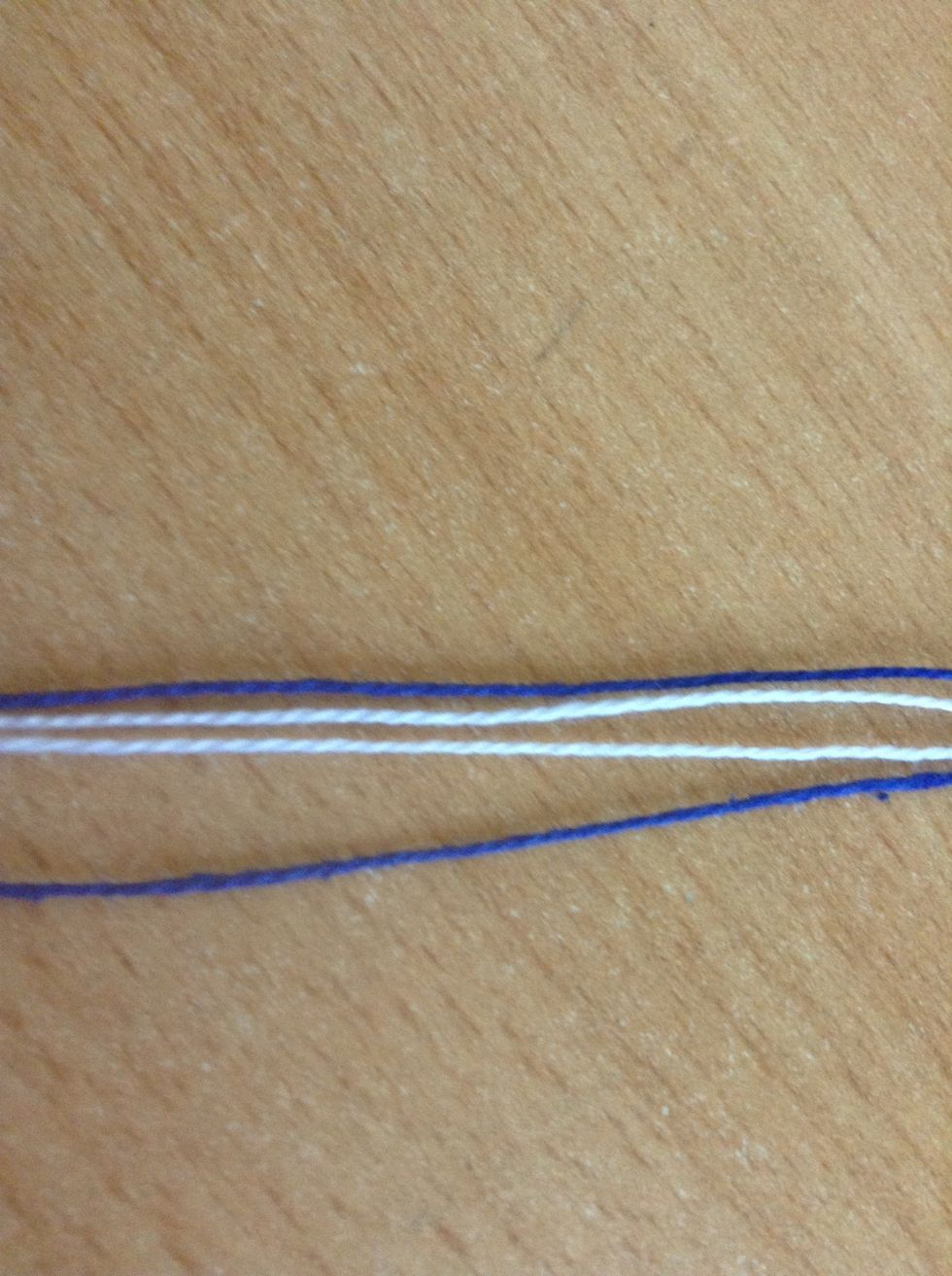 Do this 2 times, which means you'll end up with 4 threads of 60 inches each. The colour combination is up to you.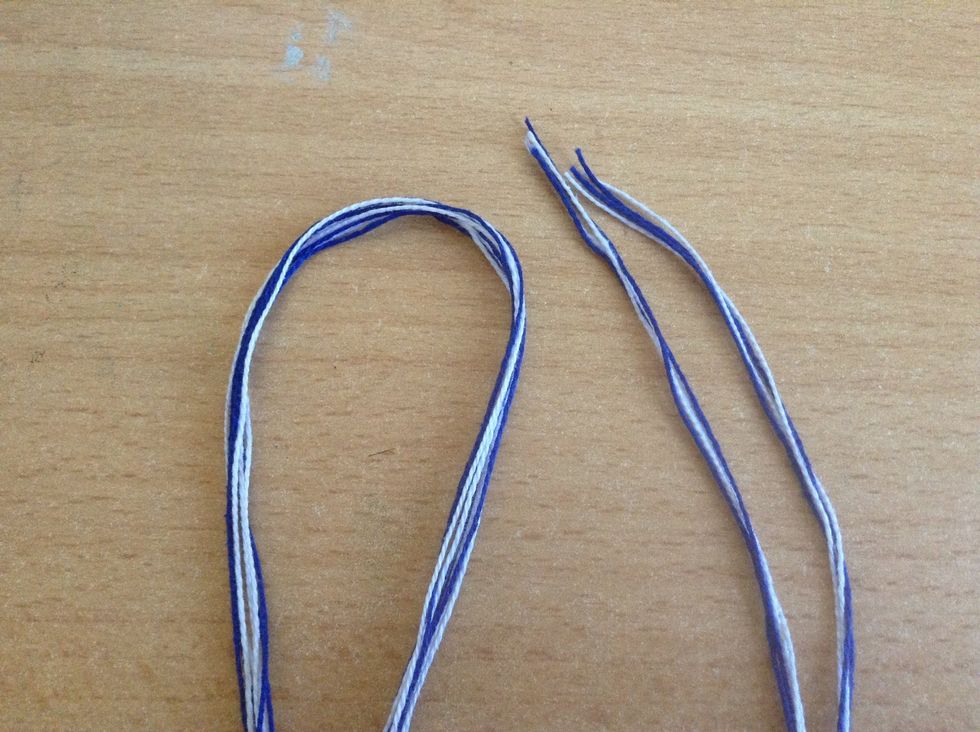 Now lay the ends of the threads together so that you get a perfect half of each.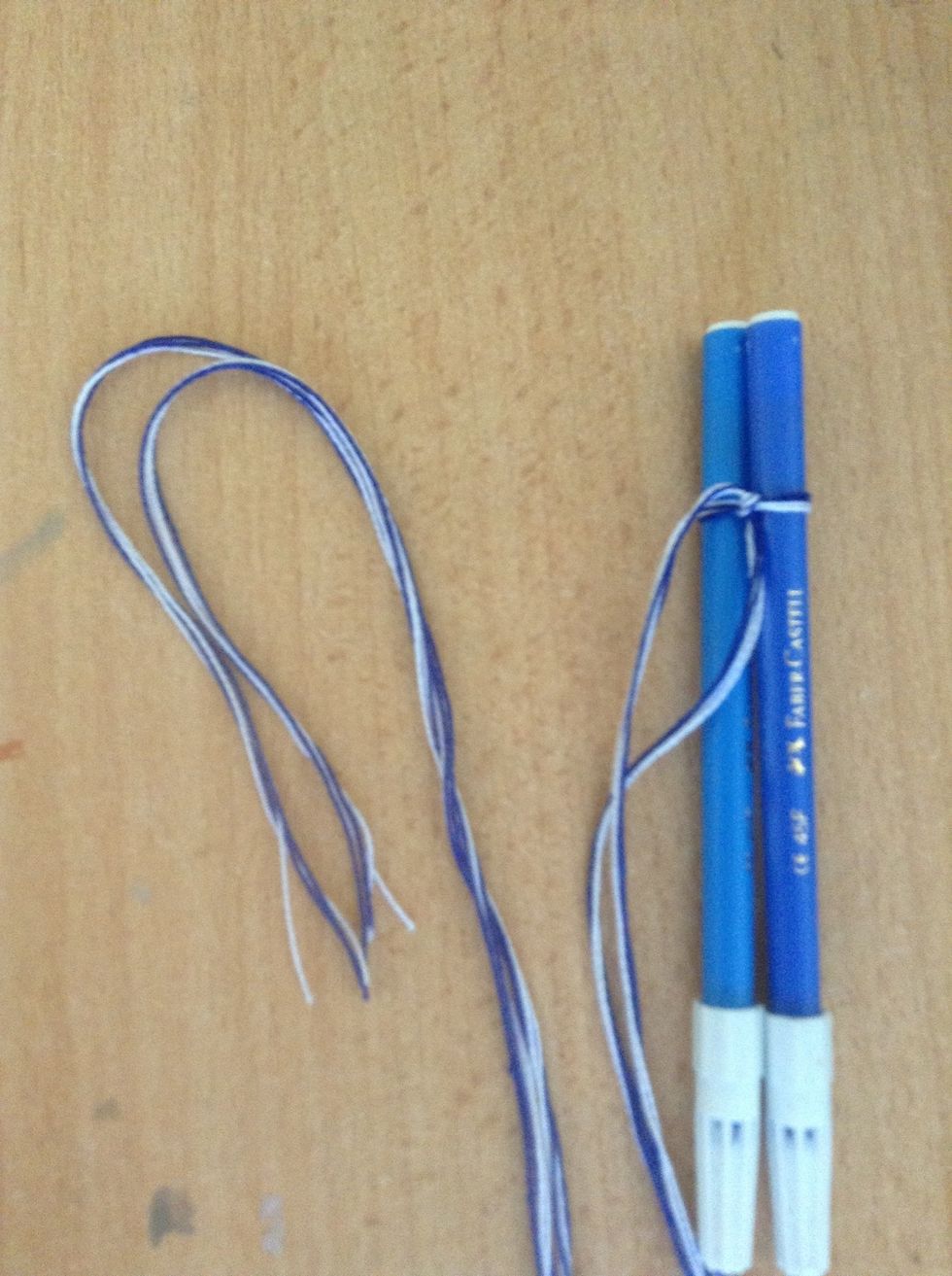 No take those halves and make a loop around two pens (or any round object) . Tie it with 2 knots so that the loop is secure.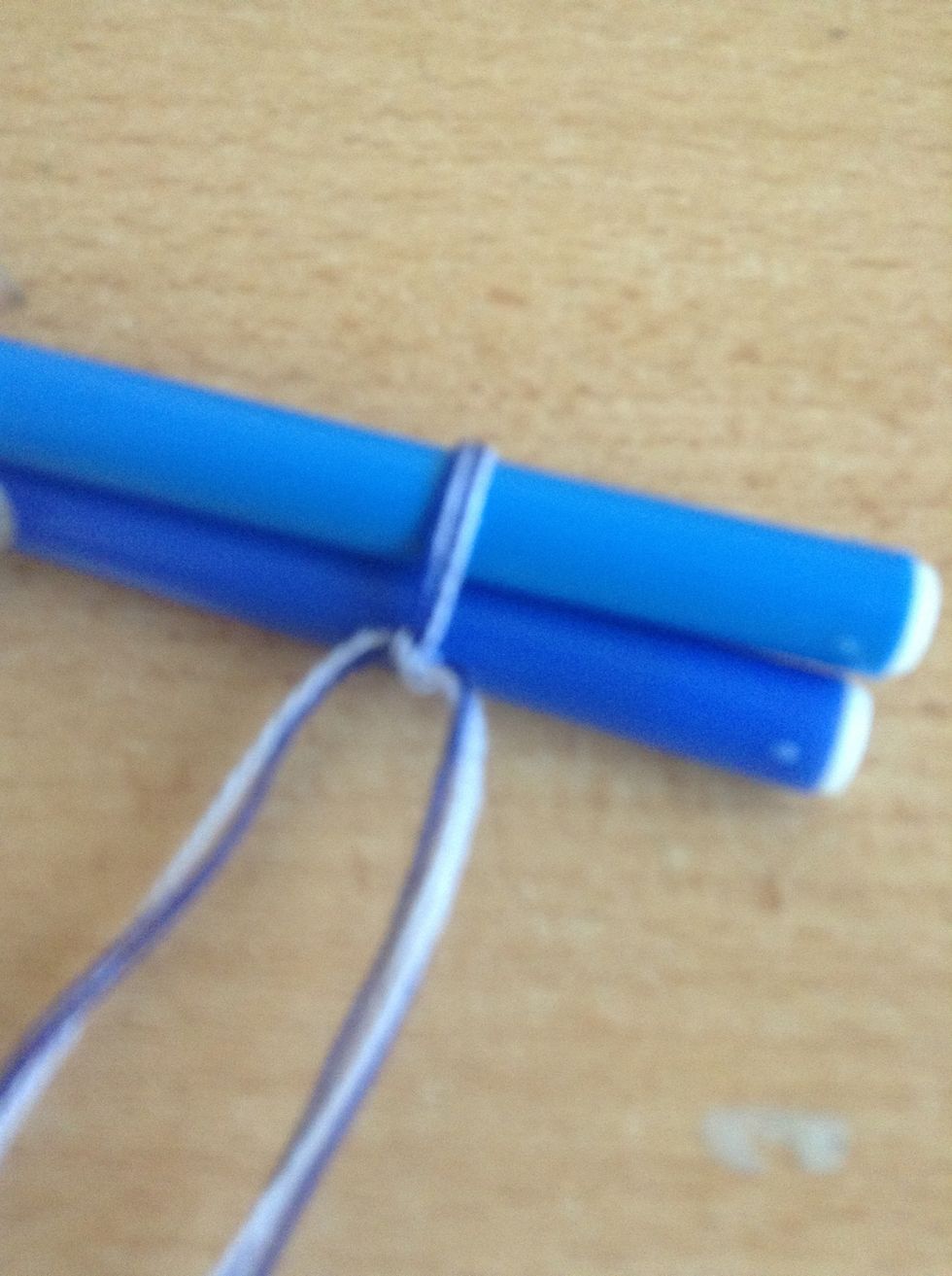 It should look like this.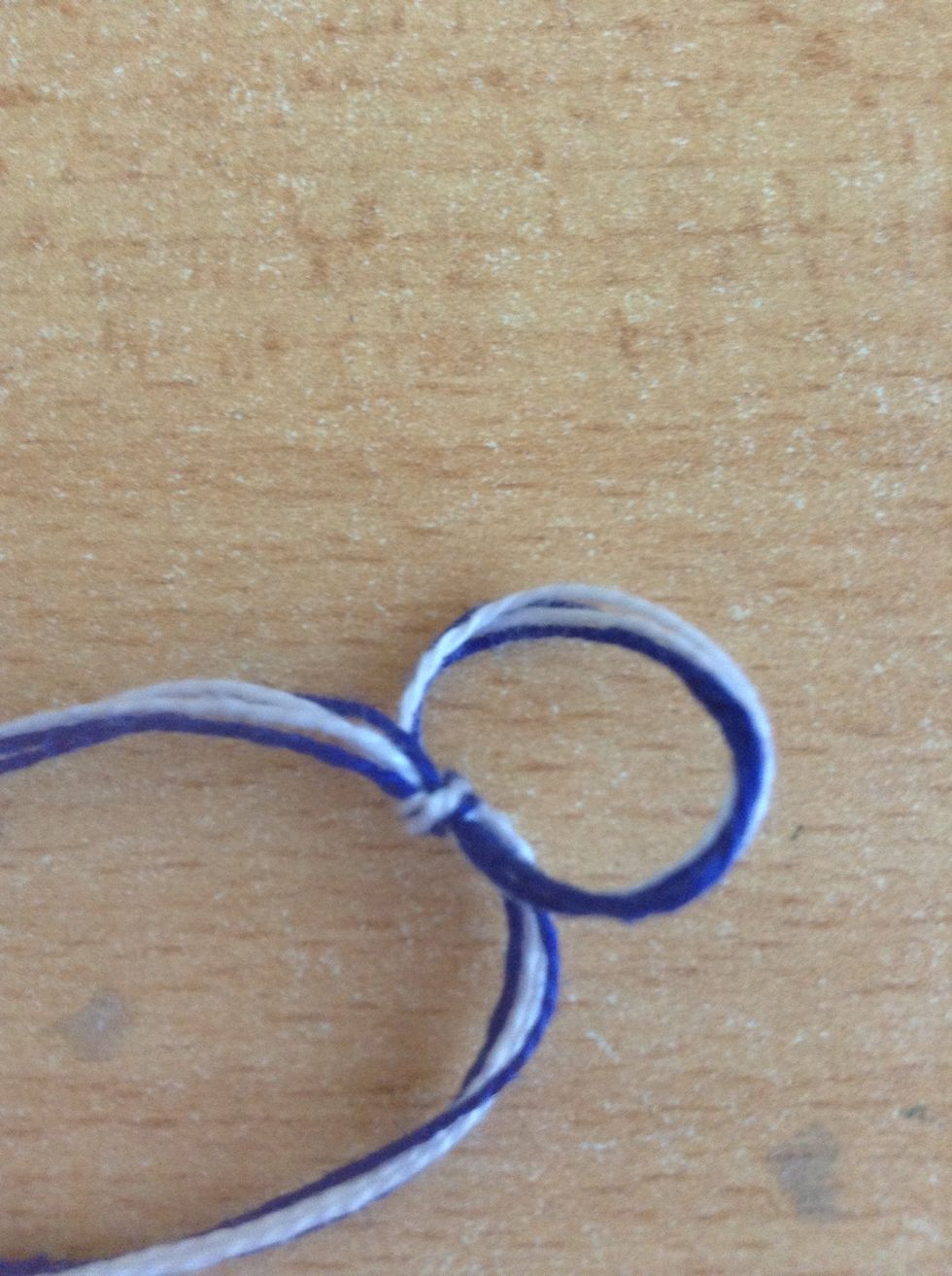 Take the loop out of the pens and you will get the loop through which you can pull the other end of the bracelet in order to wear it, once the entire thing is finished.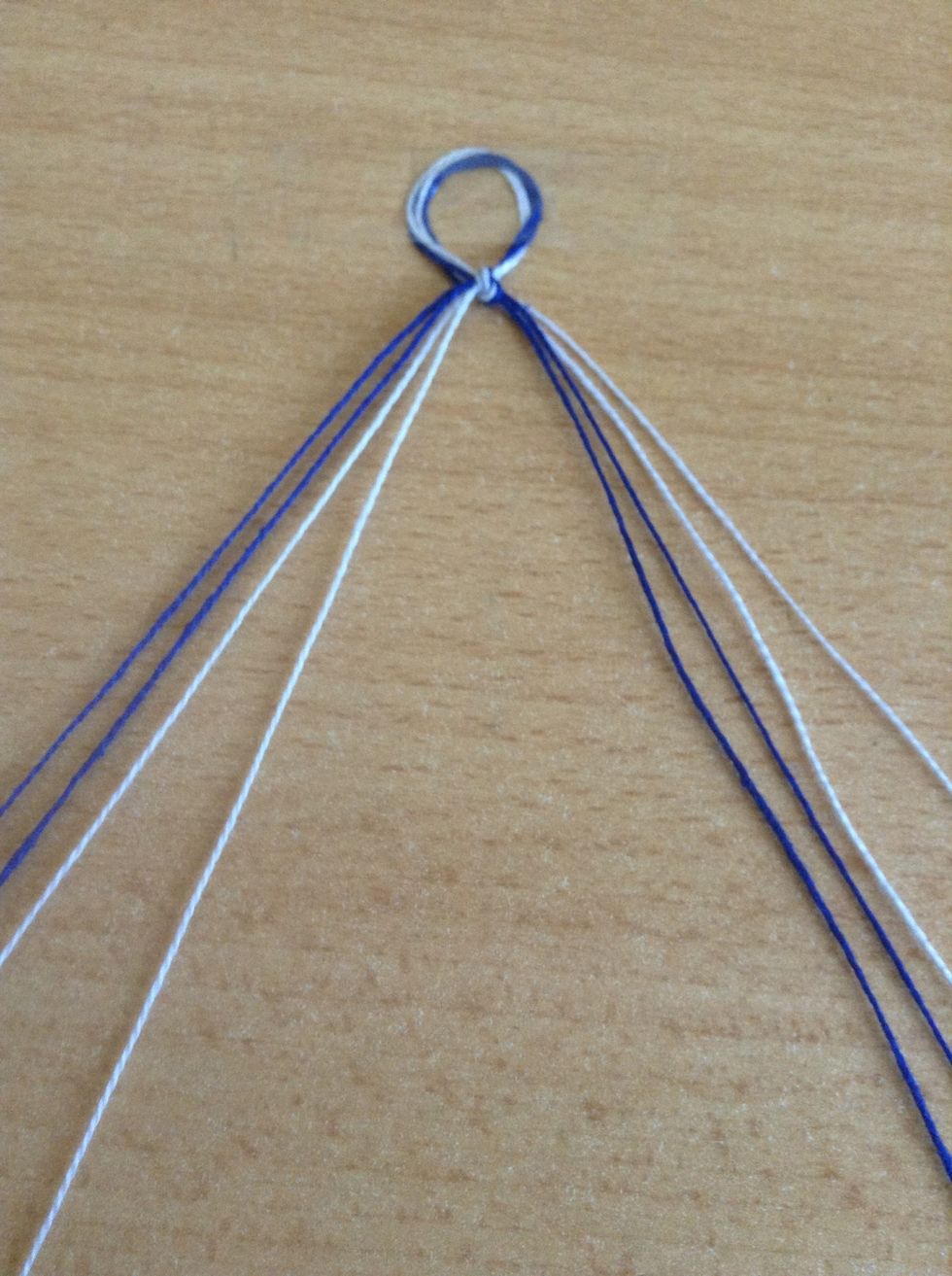 Tape it to the table. Now arrange the strings in such a way that it adheres to your colour combination and also divide them into 2 equal parts.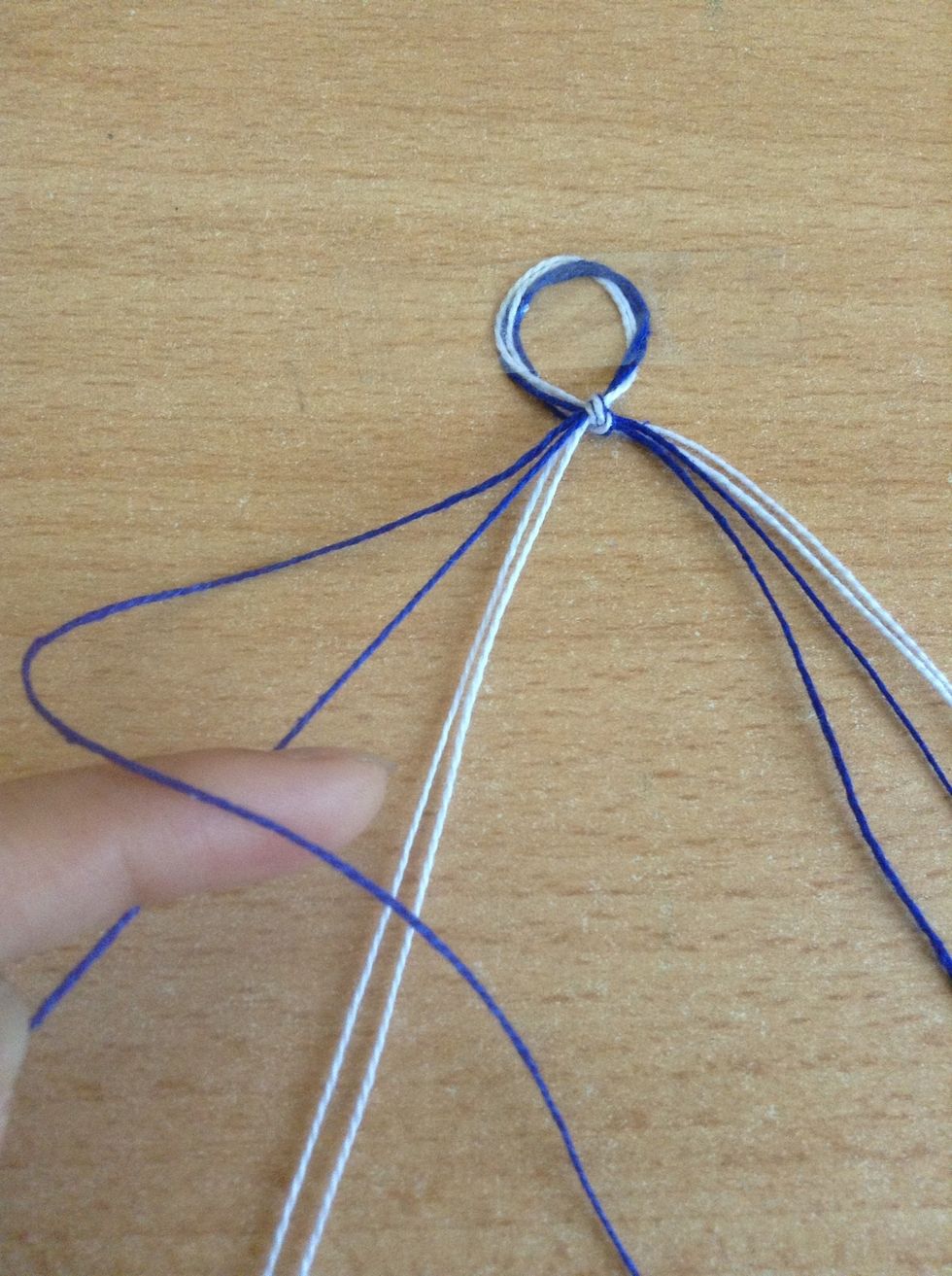 Starting with left side, just like in the candy stripe bracelet, cross the first thread over the second thread so that it looks like a 4.
Then loop the 1st thread under the 2nd thread and bring it back up through the opening.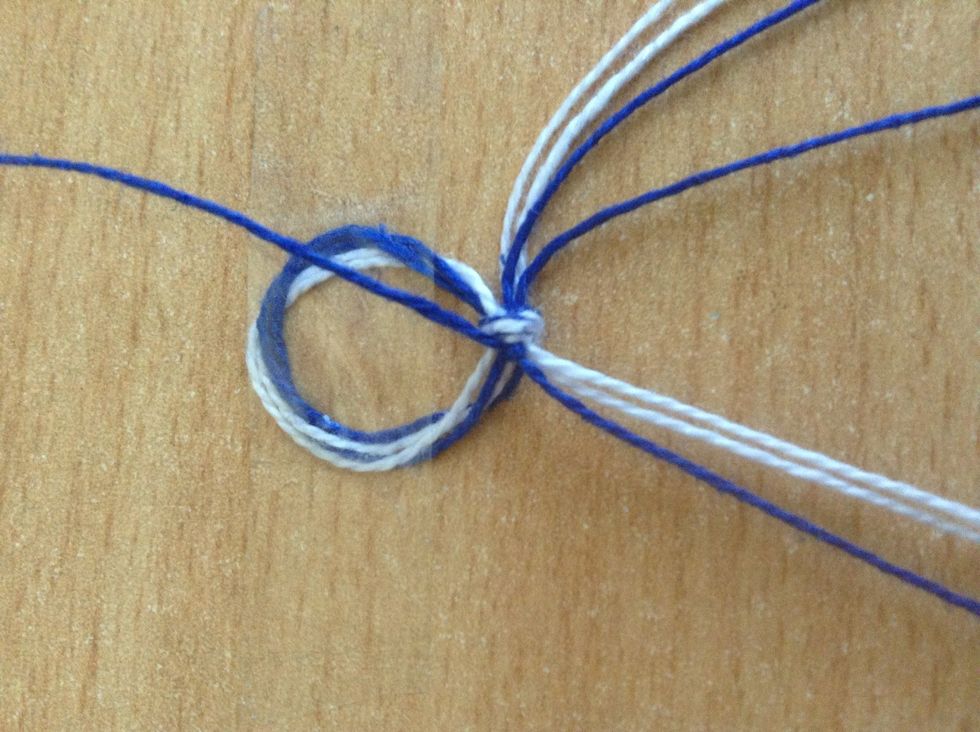 Tighten the strands and do the same step again.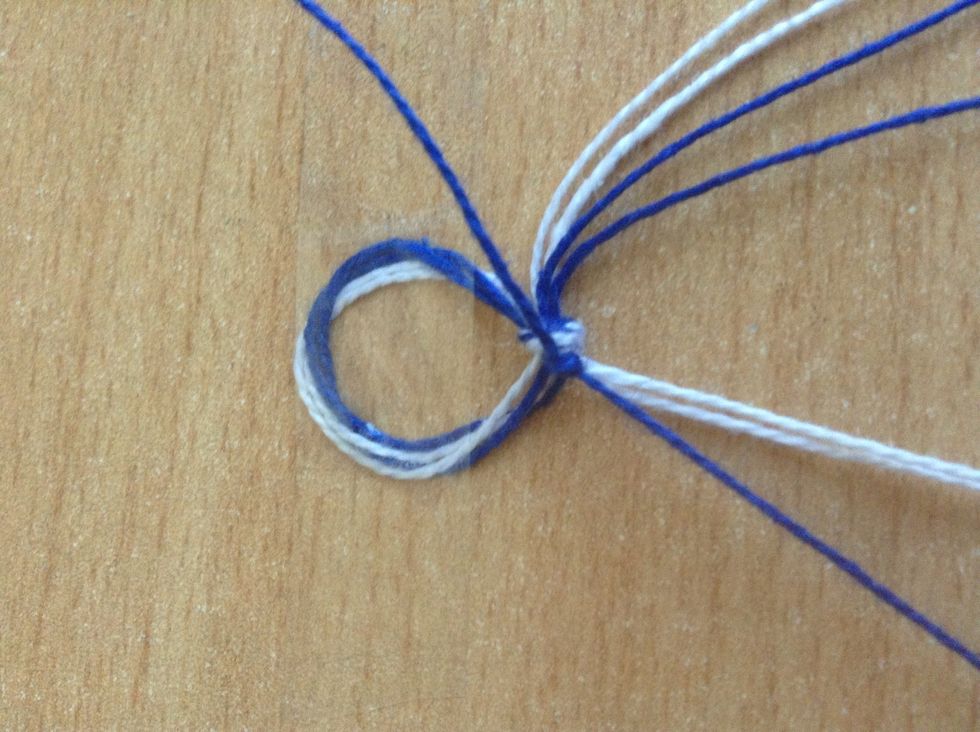 You will get a double knot.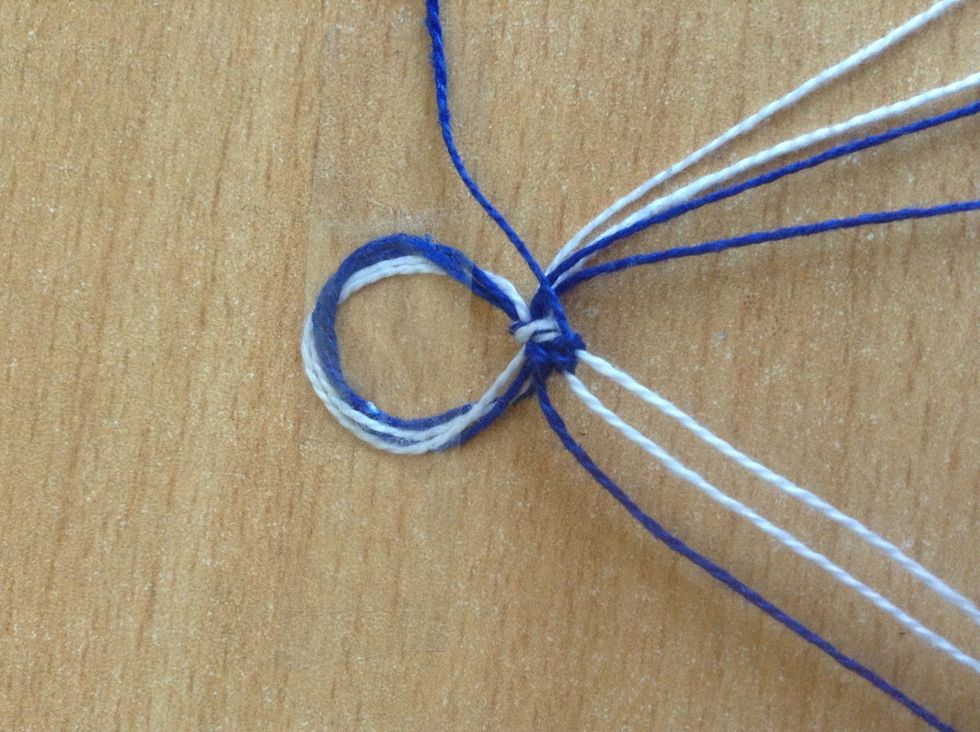 So this for the entire 1st half. Remember to knot twice over each strand.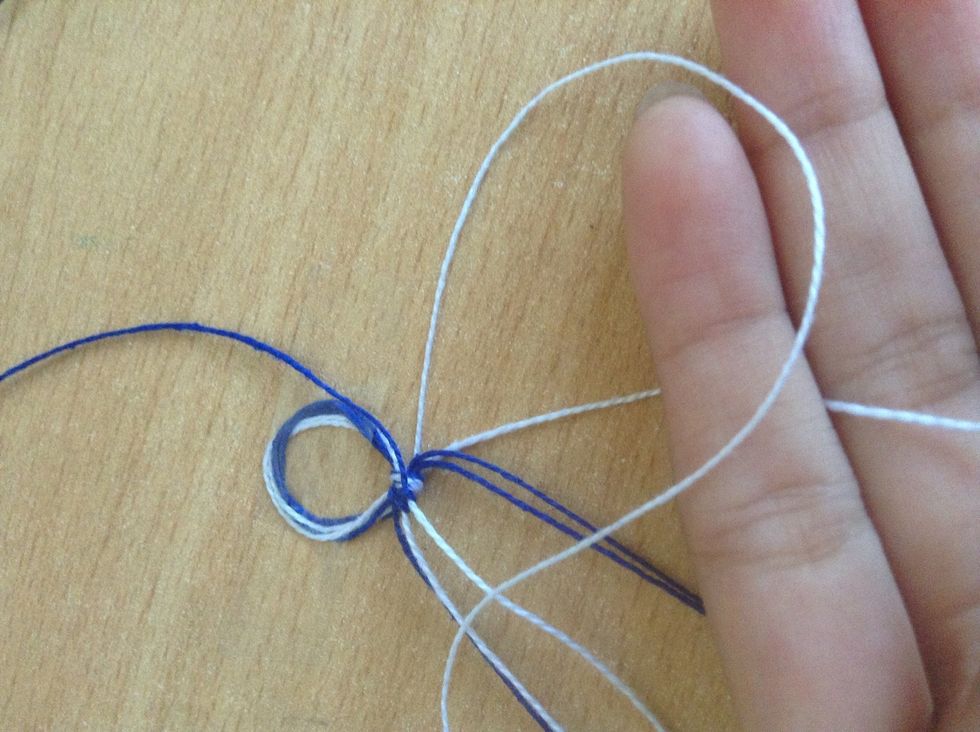 Now keep that string out of the way, while you start with the right half. Take the 1st strand from the right and cross it over the adjacent one. So we will be doing this side in the opposite direction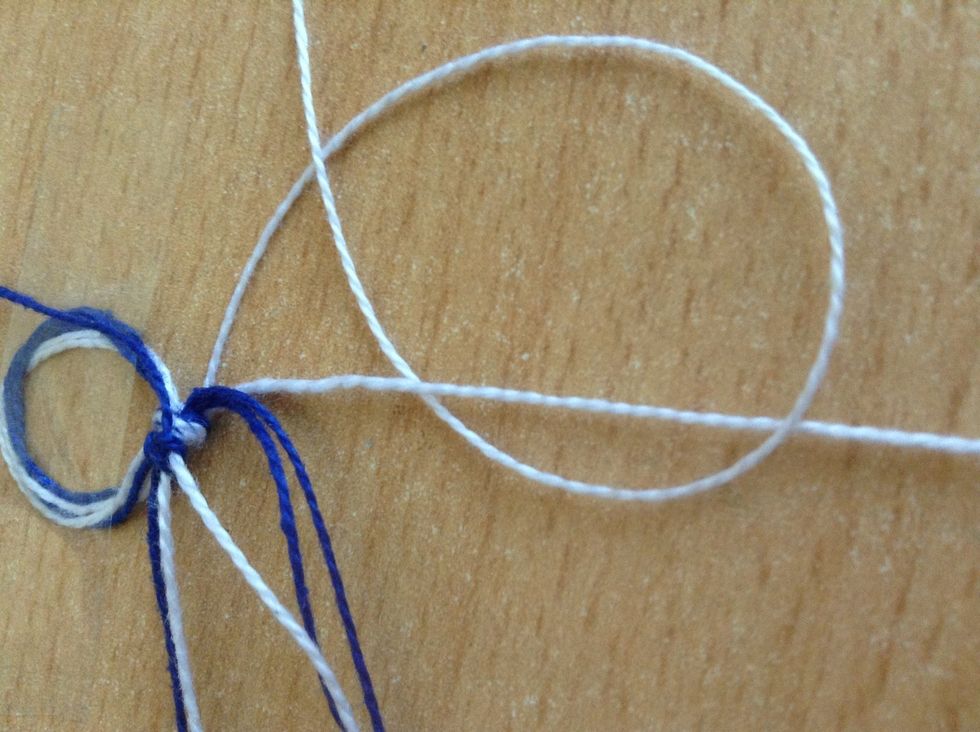 Then as usual loop the 1st string (from the right) under the 2nd thread and bring it back up through the opening. Do this twice.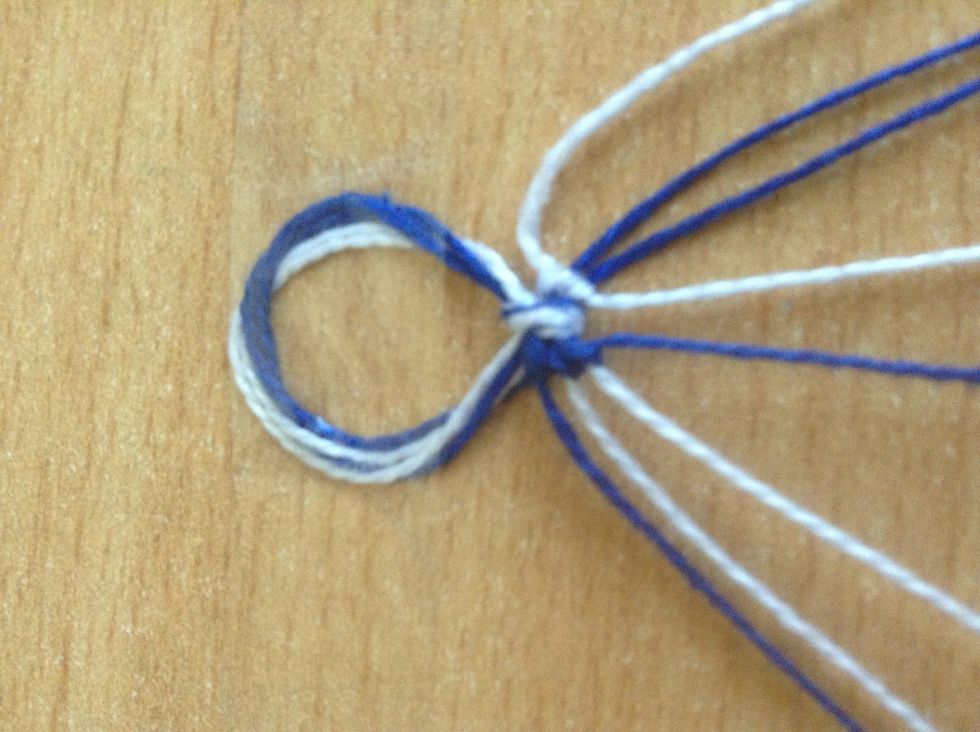 Once you do the entire right half, it will start to resemble an arrow.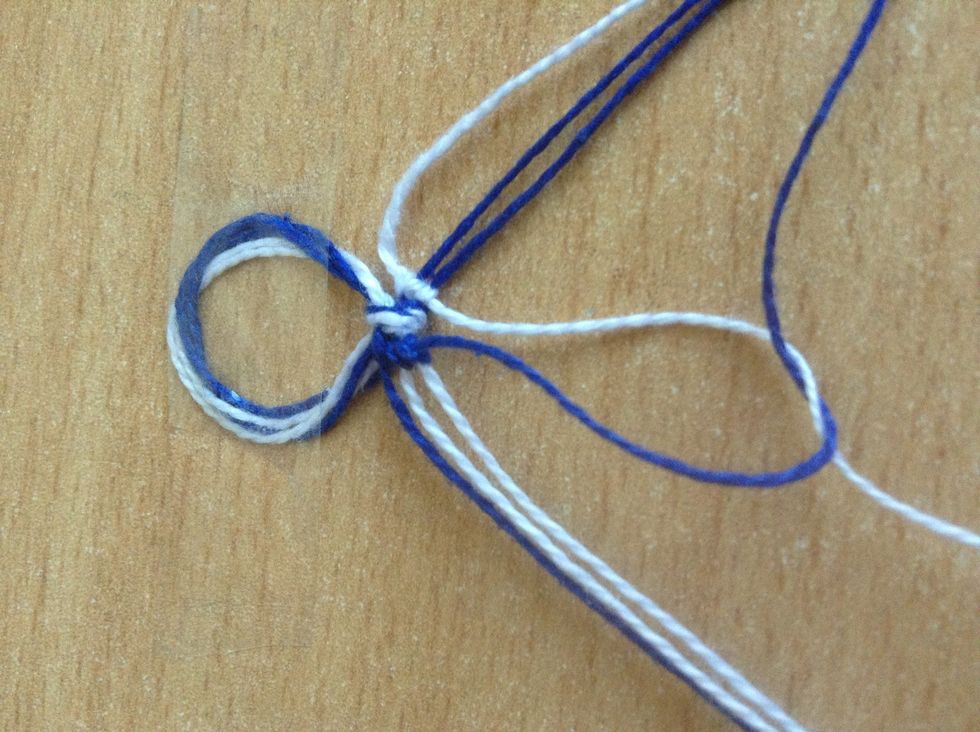 Now taking those strands that you worked with (which have now come to the middle), just make a normal knot with the two. Again, remember to do this twice.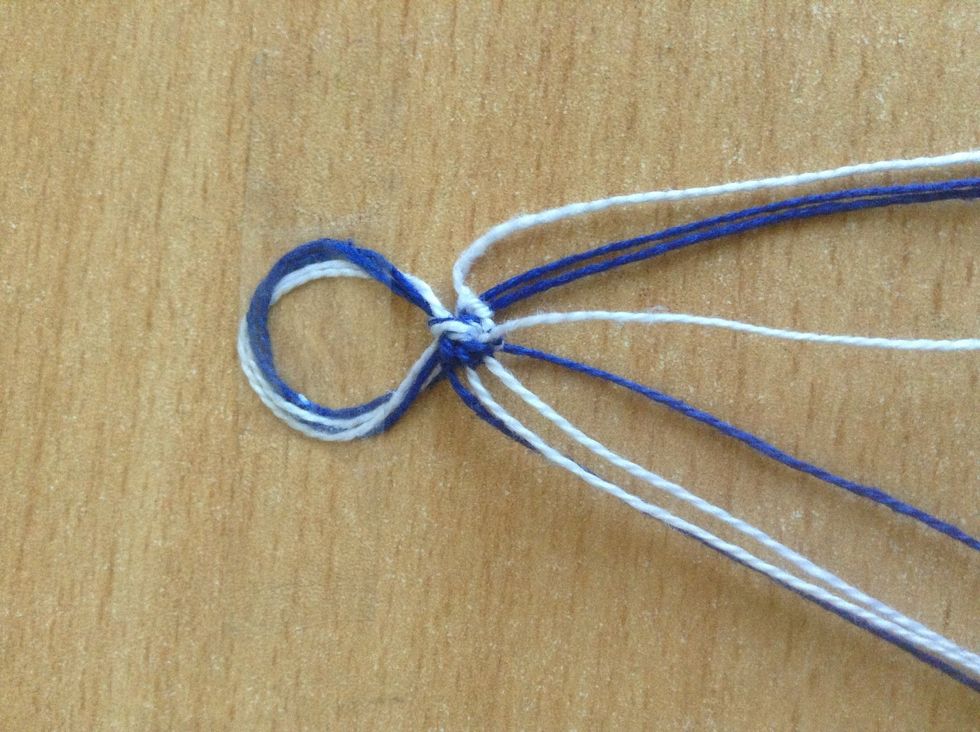 It should look like this.
The most important thing is to remember the order of the threads. It will be difficult at first but as the chevron shape is created, it becomes easier.
When you're done, just tie it off with a normal double knot and slip it through the loop created at the beginning. Your bracelet is all done!
Different coloured threads
Tape
Scissors
Long ruler or Measuring tape
Pencil/pens