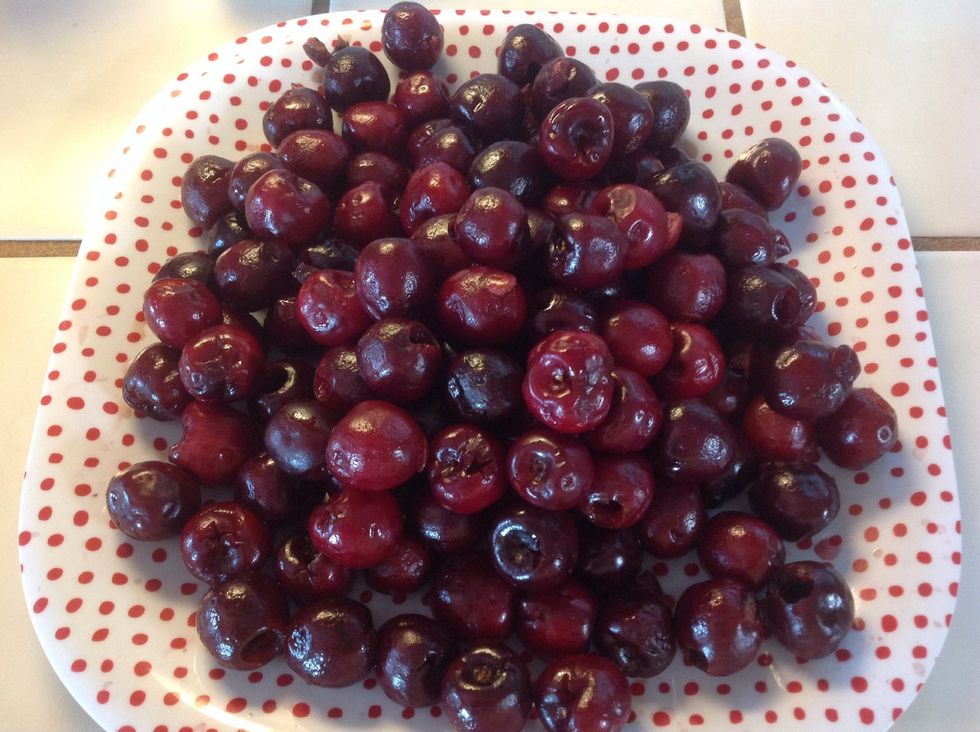 Wash, then pit cherries.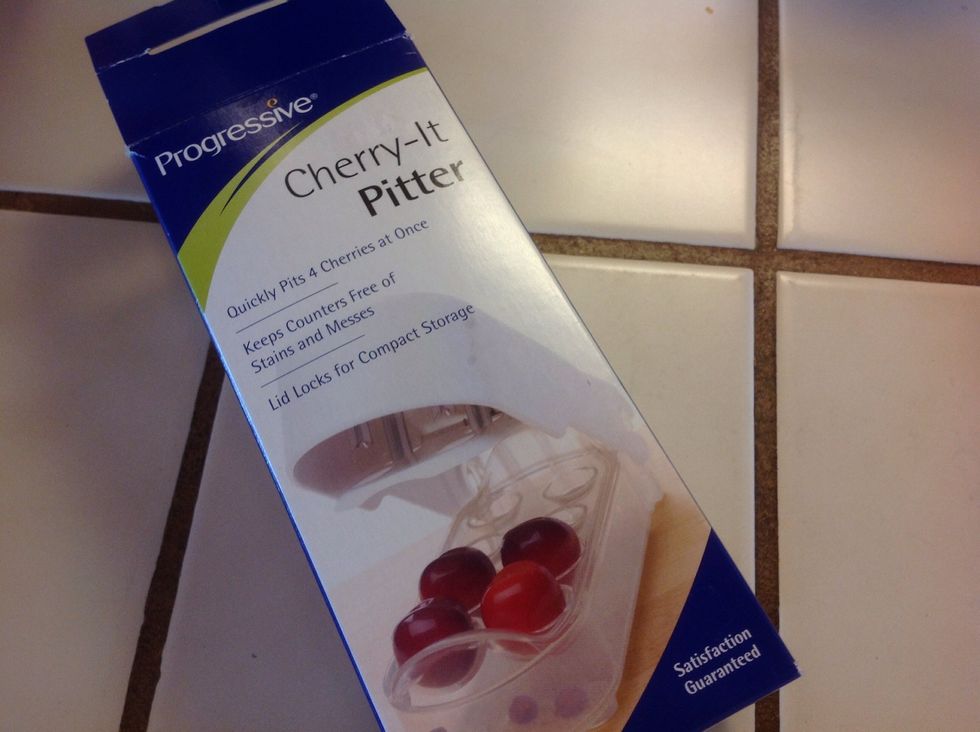 I have a cherry pitter, that makes short work of pitting.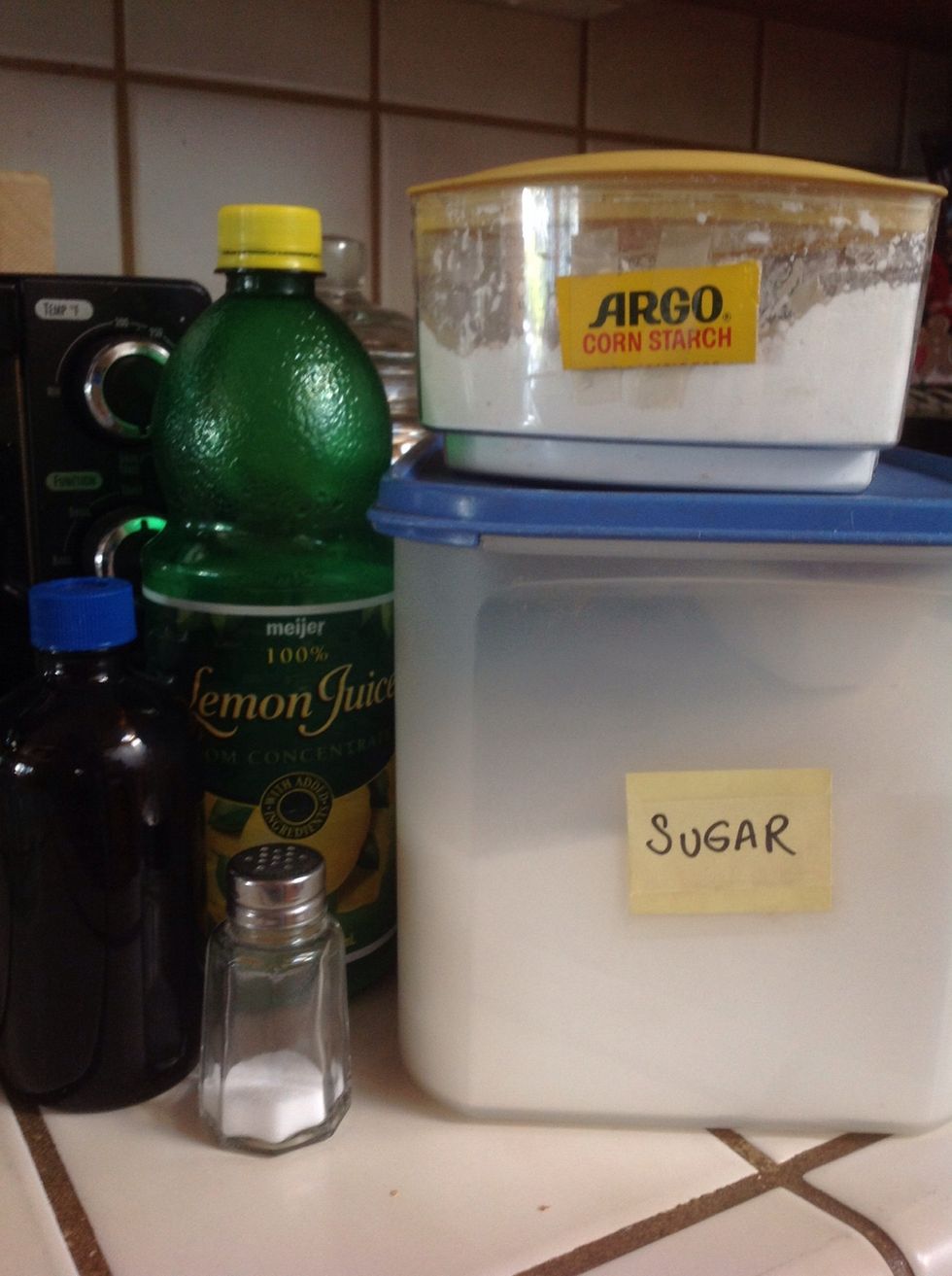 Gather supplies.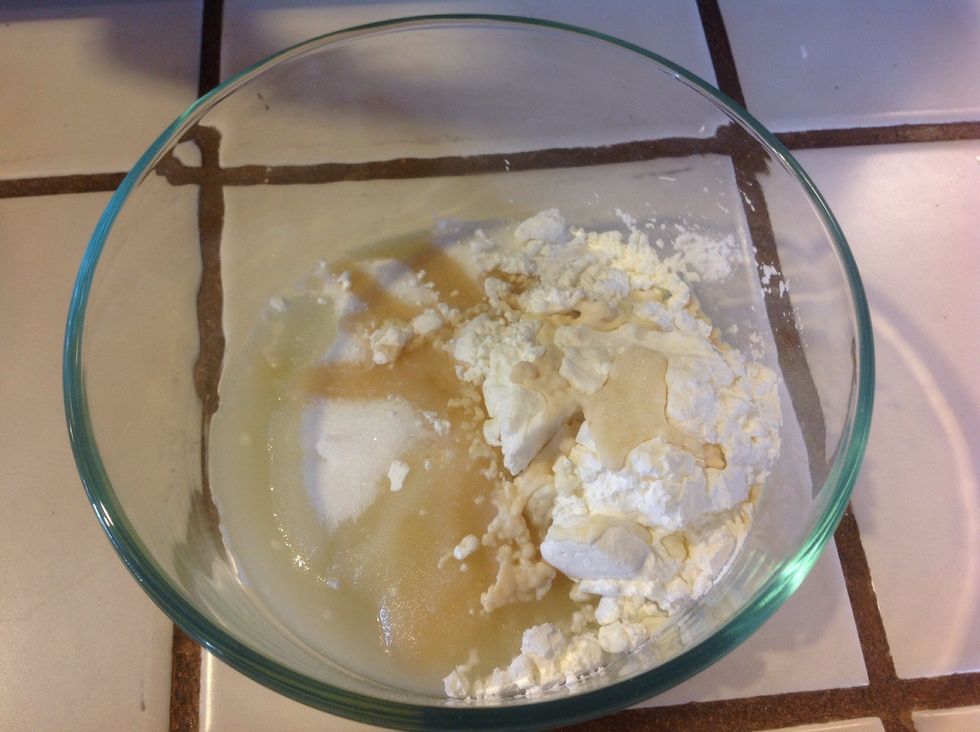 Add corn starch, sugar, vanilla, lemon juice & salt in medium size bowl.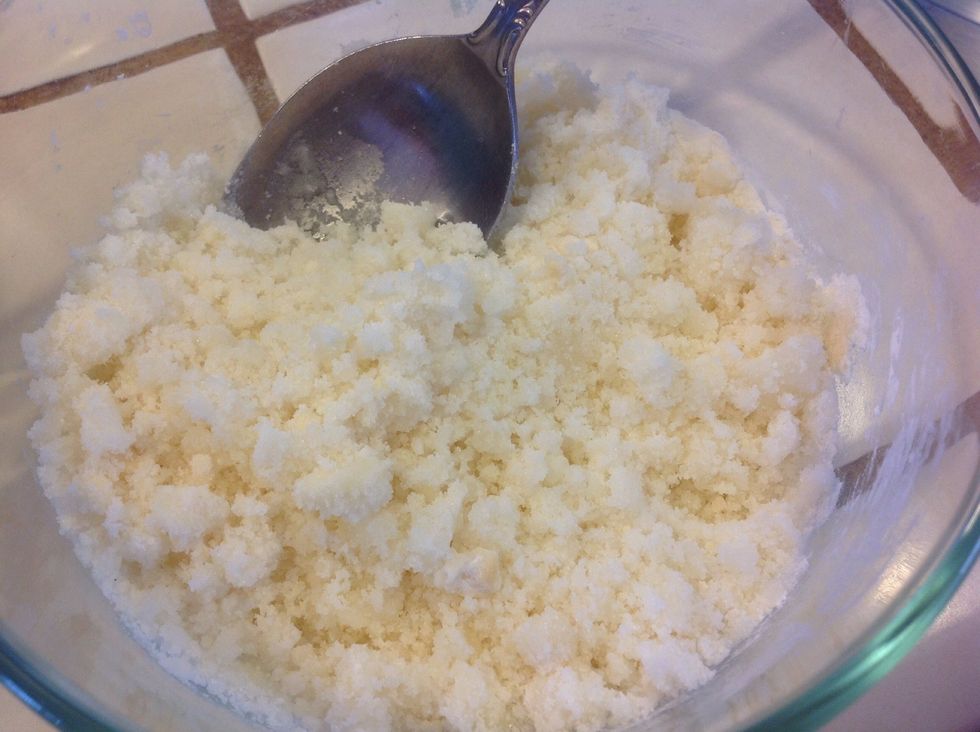 Mix together, stir well to combine.
Add to cherries. (I cut pitted cherries in half, as an added precaution to find any wayward pits)
Gently mix well to coat fruit.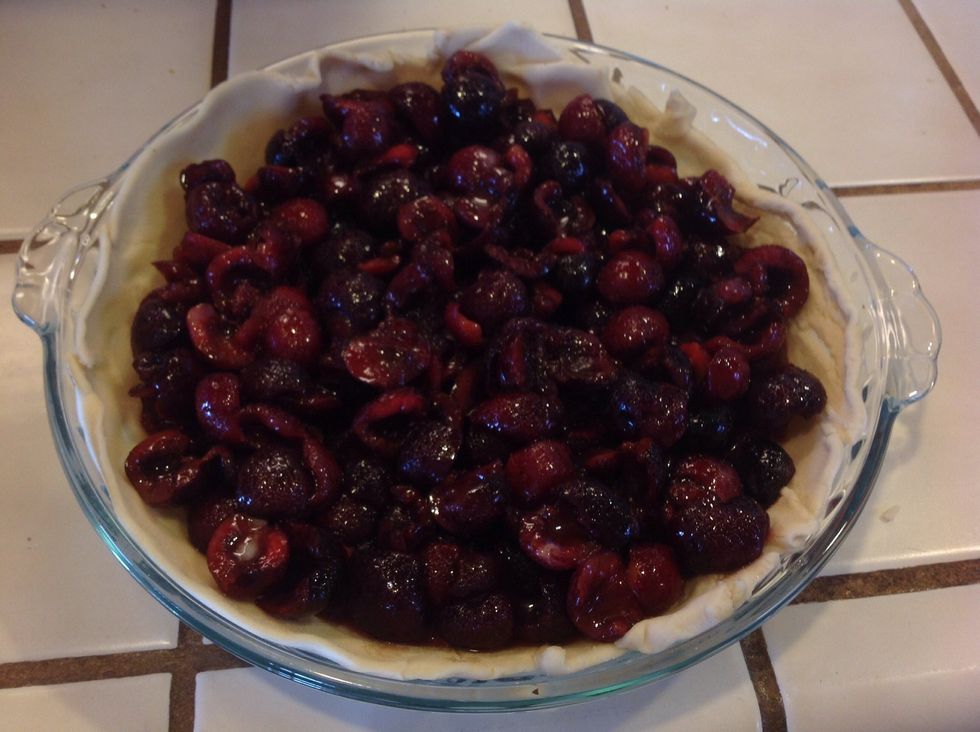 Pour into pie crust.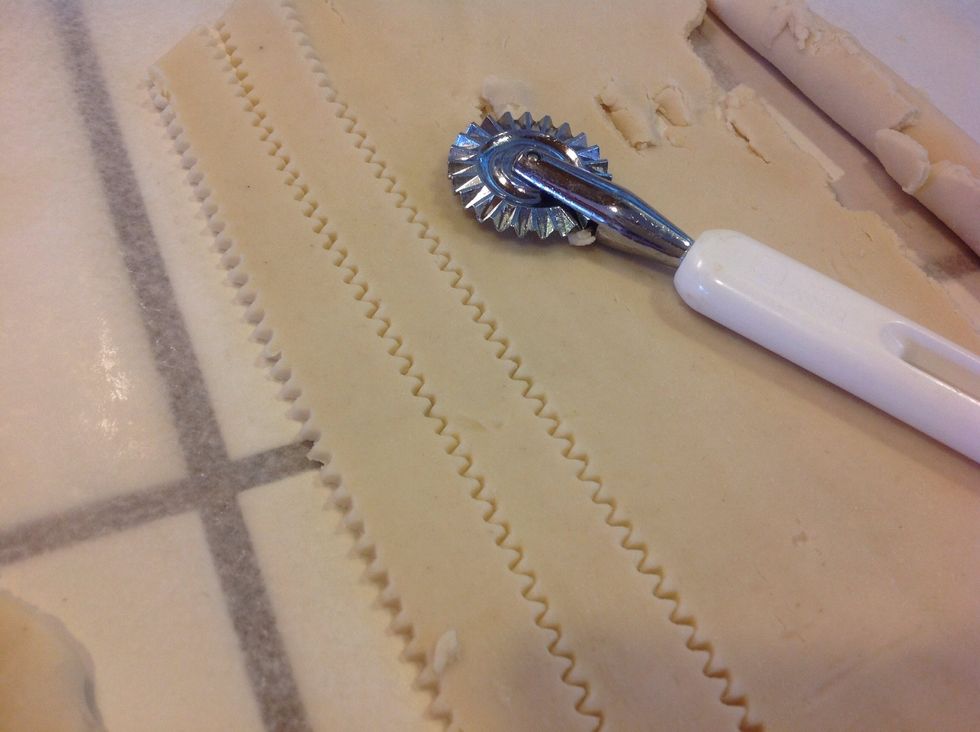 I chose to do lattice work on this pie. Cut long strips from pie crust top.
Weave pieces atop the pie, and seal around edges.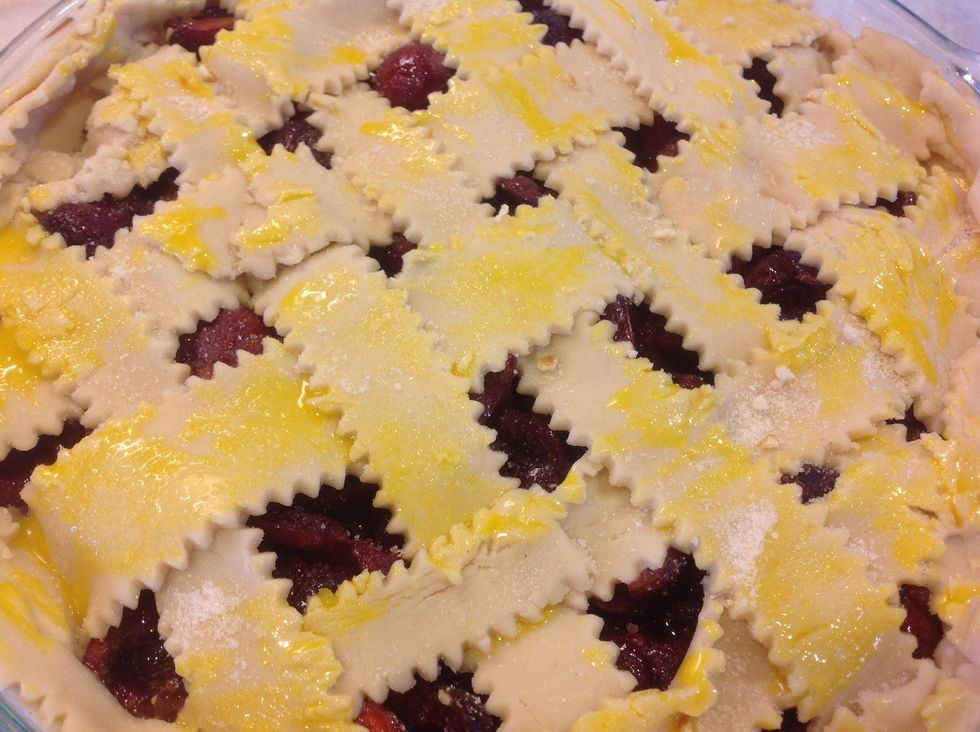 Mix egg yolk with a bit of water, and brush on top of pastry. Sprinkle coarse sugar over egg wash.
Bake at 400 for 20 minutes, then turn oven down to 350. Bake 40 minutes. Remove from oven. Let set at least 30 minutes before cutting. Delicious plain or with a scoop of vanilla ice cream.
41/2 - 5 cups pitted/ sliced cherries
1/4c Corn starch
2/3 cup sugar
1/2tsp Vanilla
1.0Tbsp Lemon juice
1/8tsp Salt
Egg yolk
Coarse sugar
Double pie crust