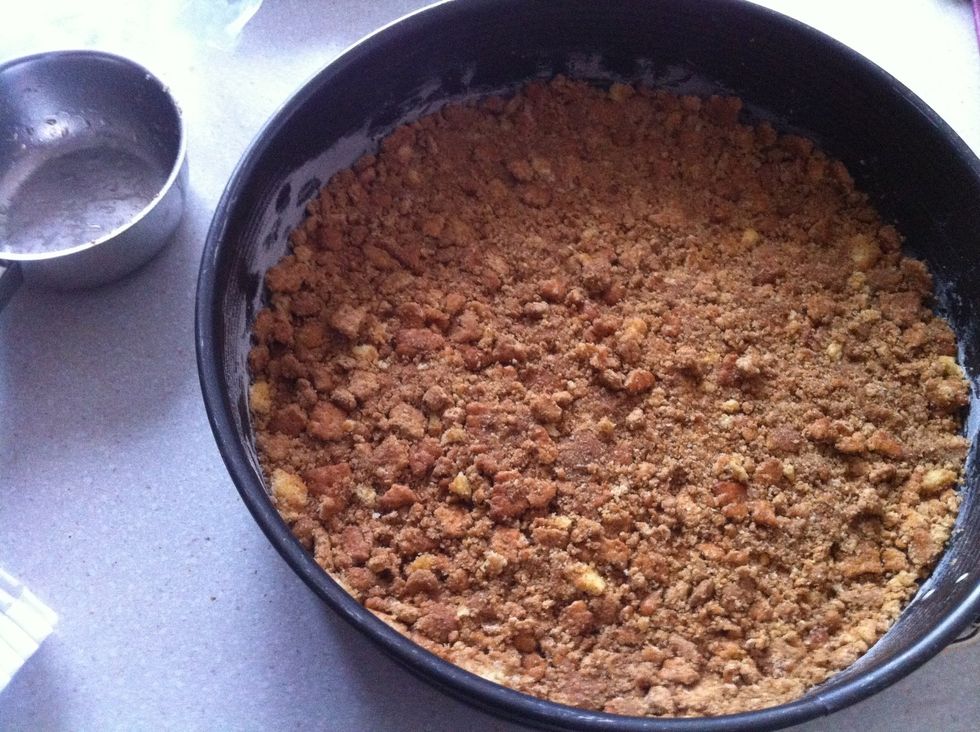 Melt the butter, crunch the cookies, mix both and press it to a cake base.
Bake 5 - 10 minutes at 180C.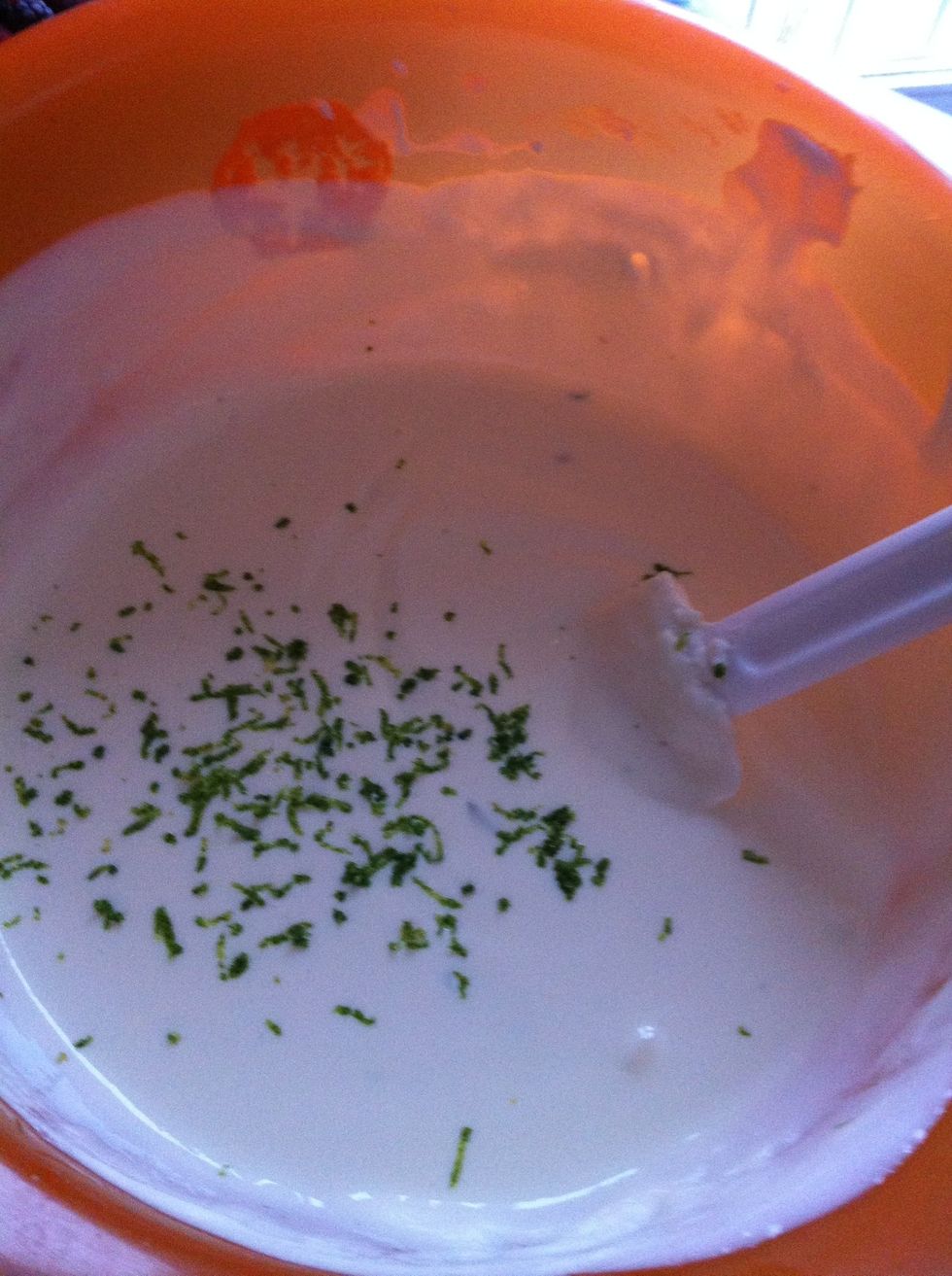 Mix 200g sugar, starch flour, cream cheese and curd cheese. Then add whipped cream, 1 whole egg, lime juice and (if you like) lime zests.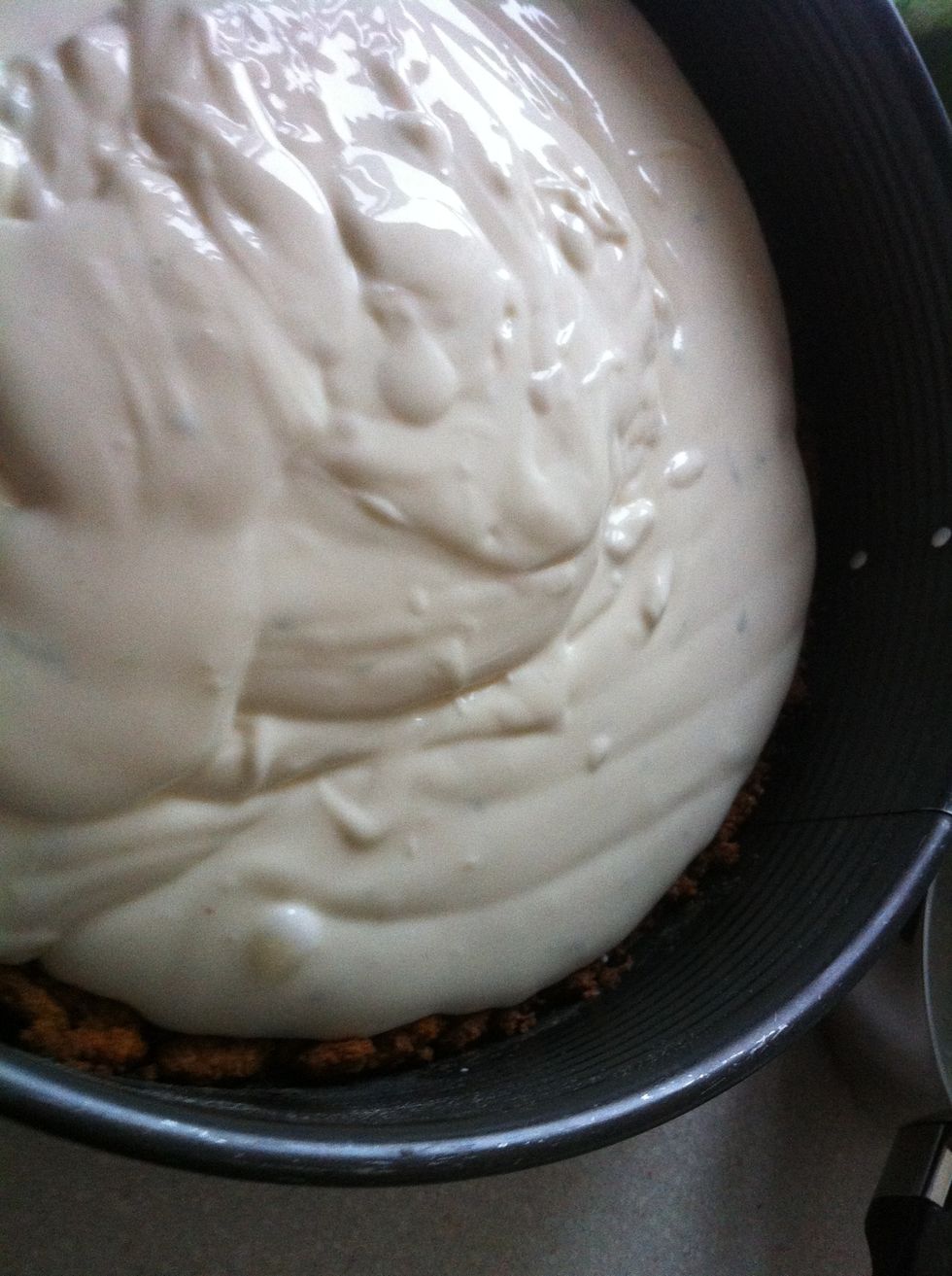 Put the cheese part on the cake base.
Bake for 20 minutes at 180C.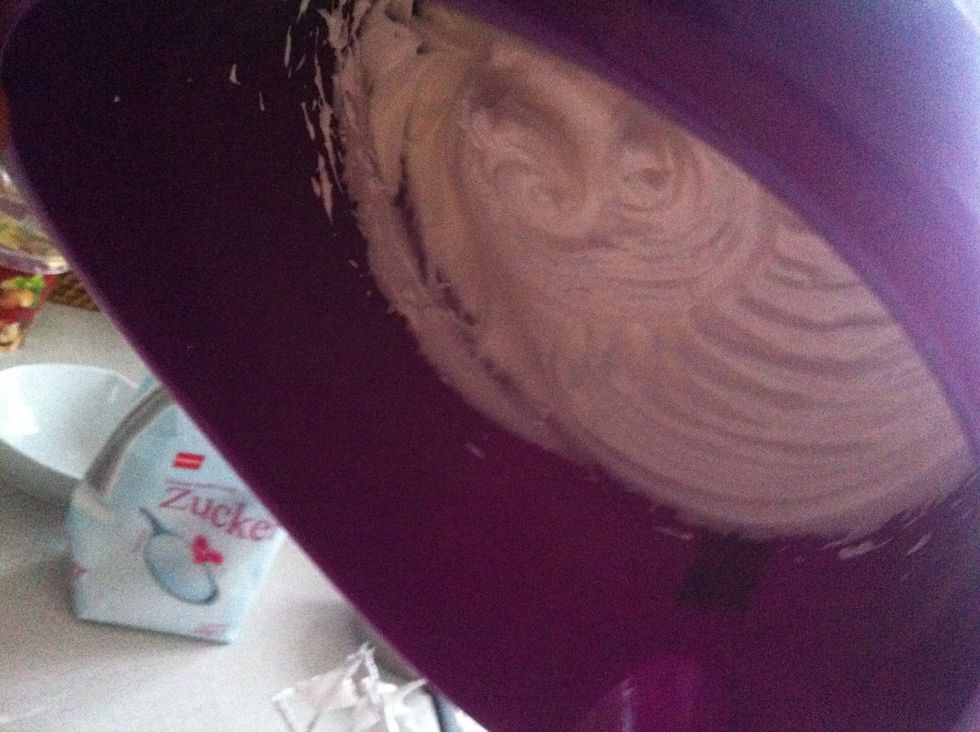 Prepare merengue topping. Whisk 3 egg whites and 150g sugar until stiff.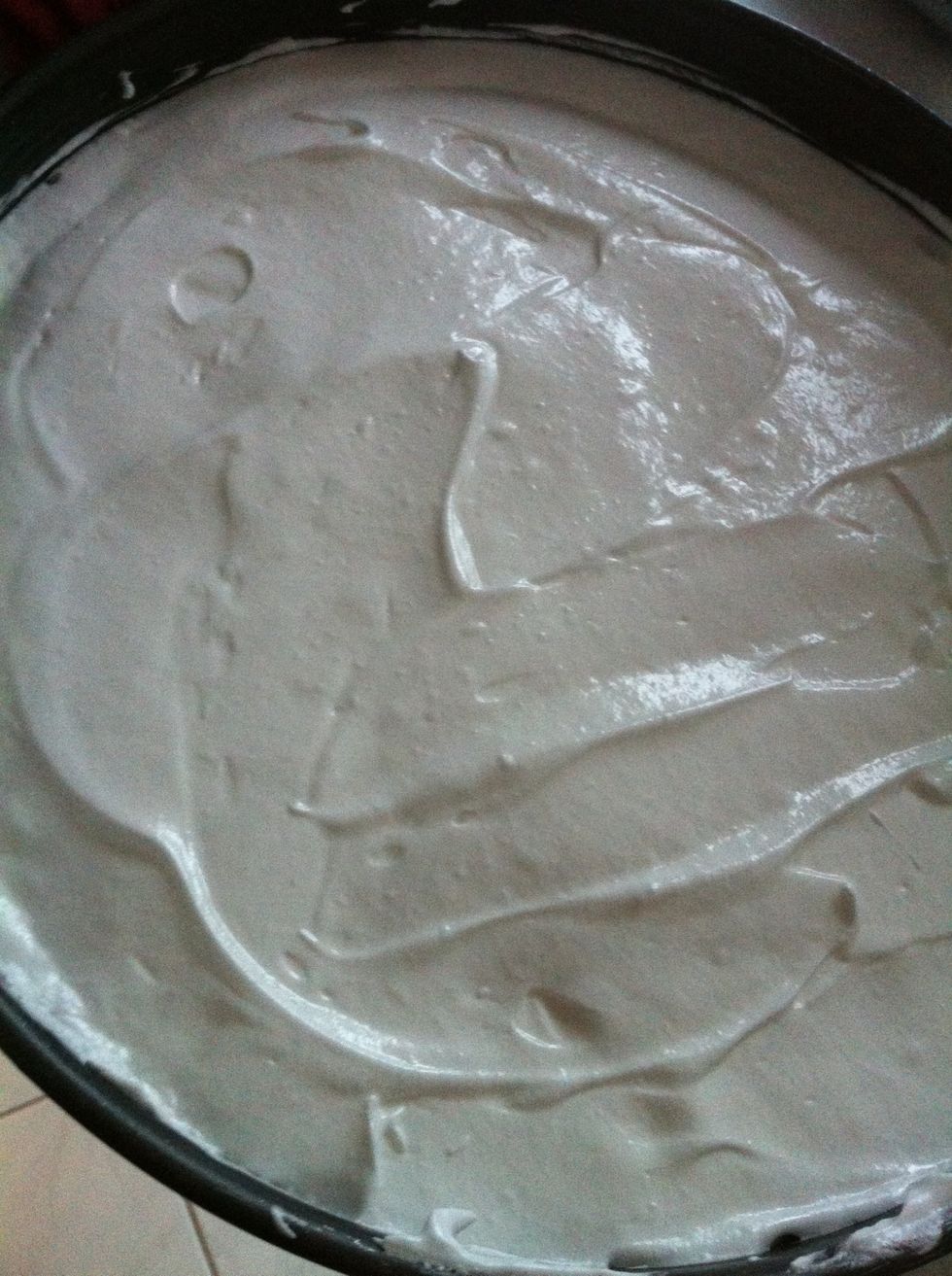 After 20 minutes in the oven, put the merengue topping on the hot cheesecake.
Bake the combo for another 25 minutes (180C) until topping is golden.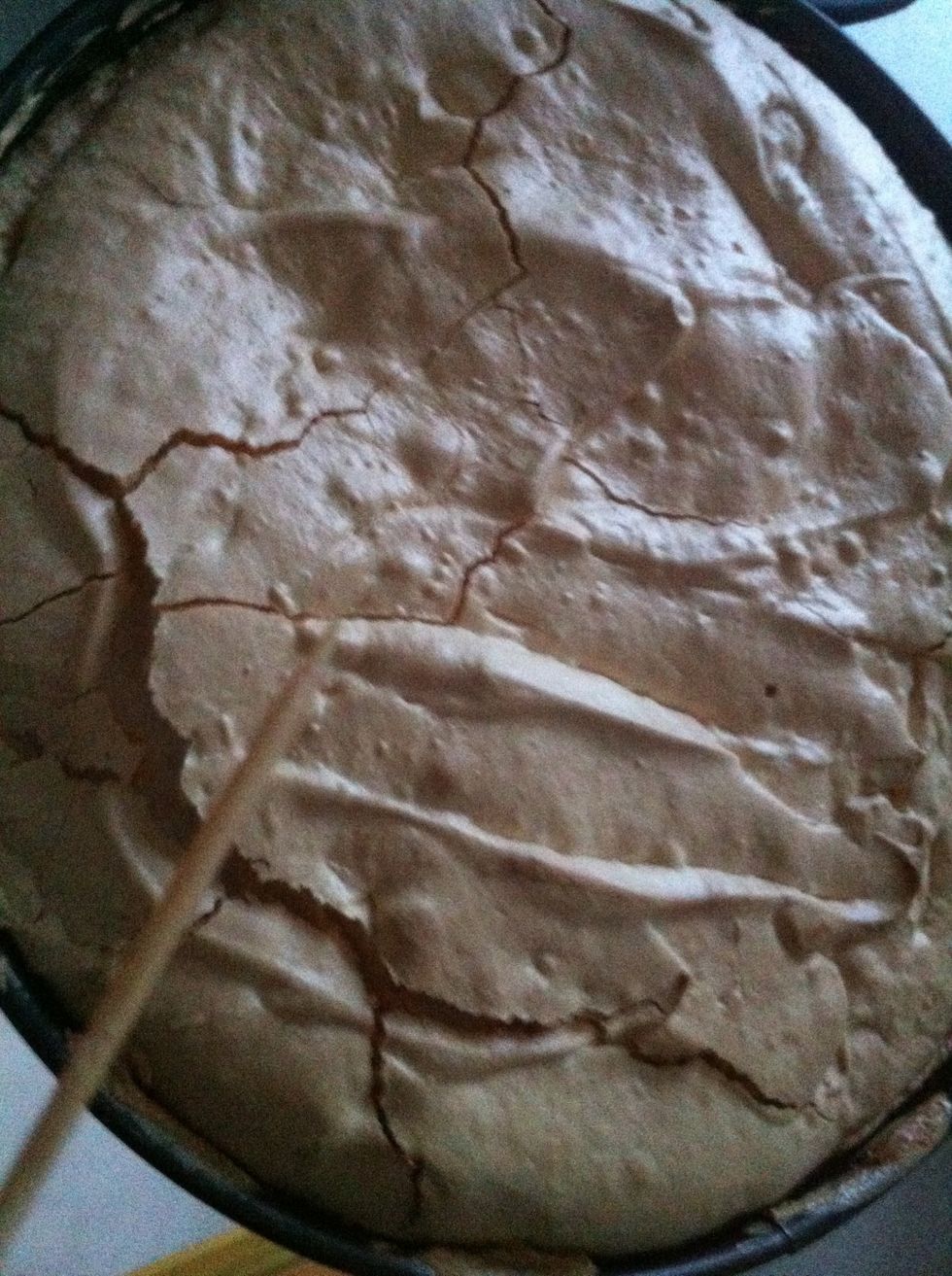 After 45 - 50 minutes (total baking time) test the cake with a toothpick. If no dough remains on the toothpick, the cake is ready to cool down for about 20 minutes.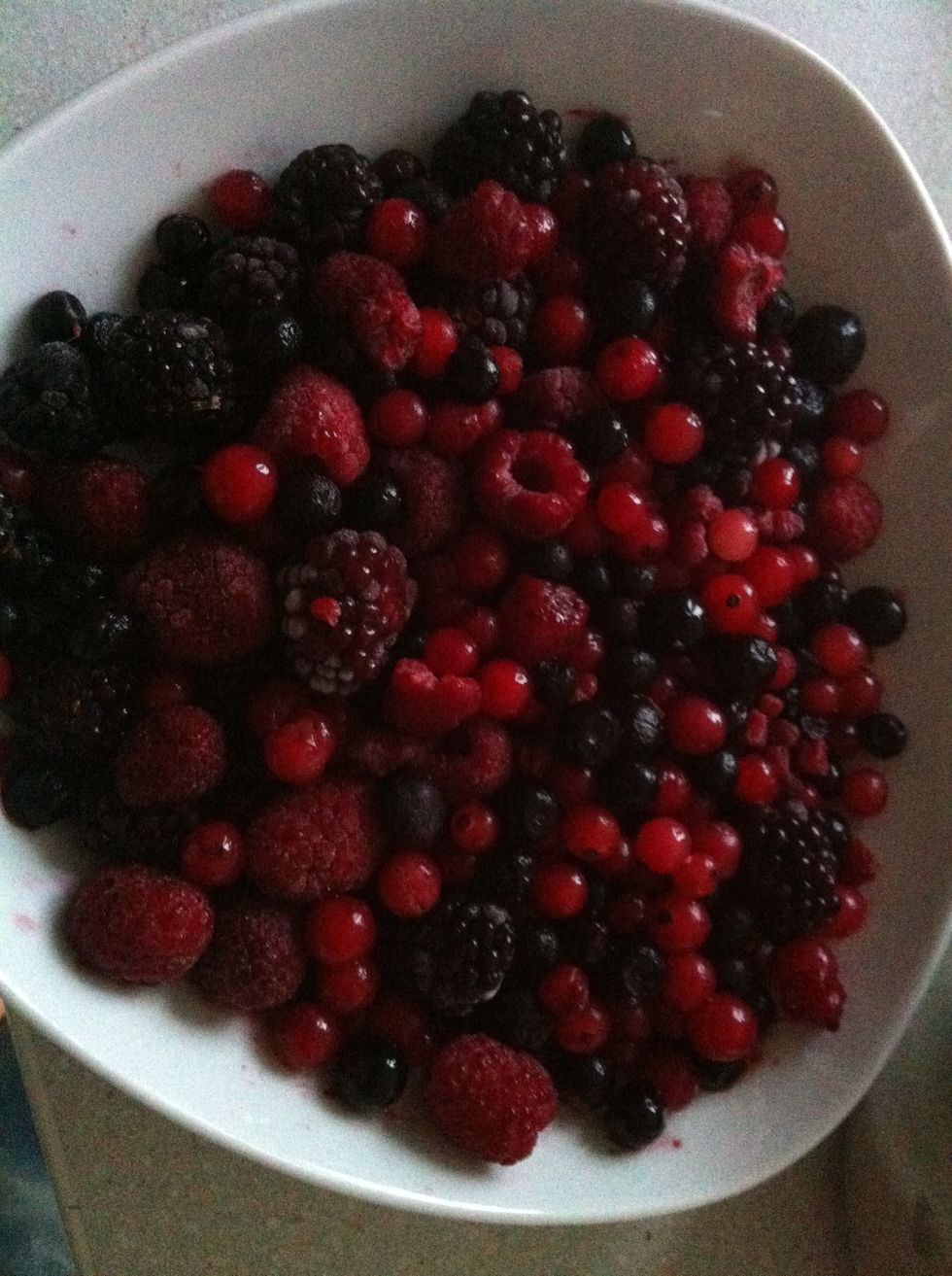 Prepare fruit topping. Heat up the fruit juice and mix it with watered gelatin. Put the fruits aside.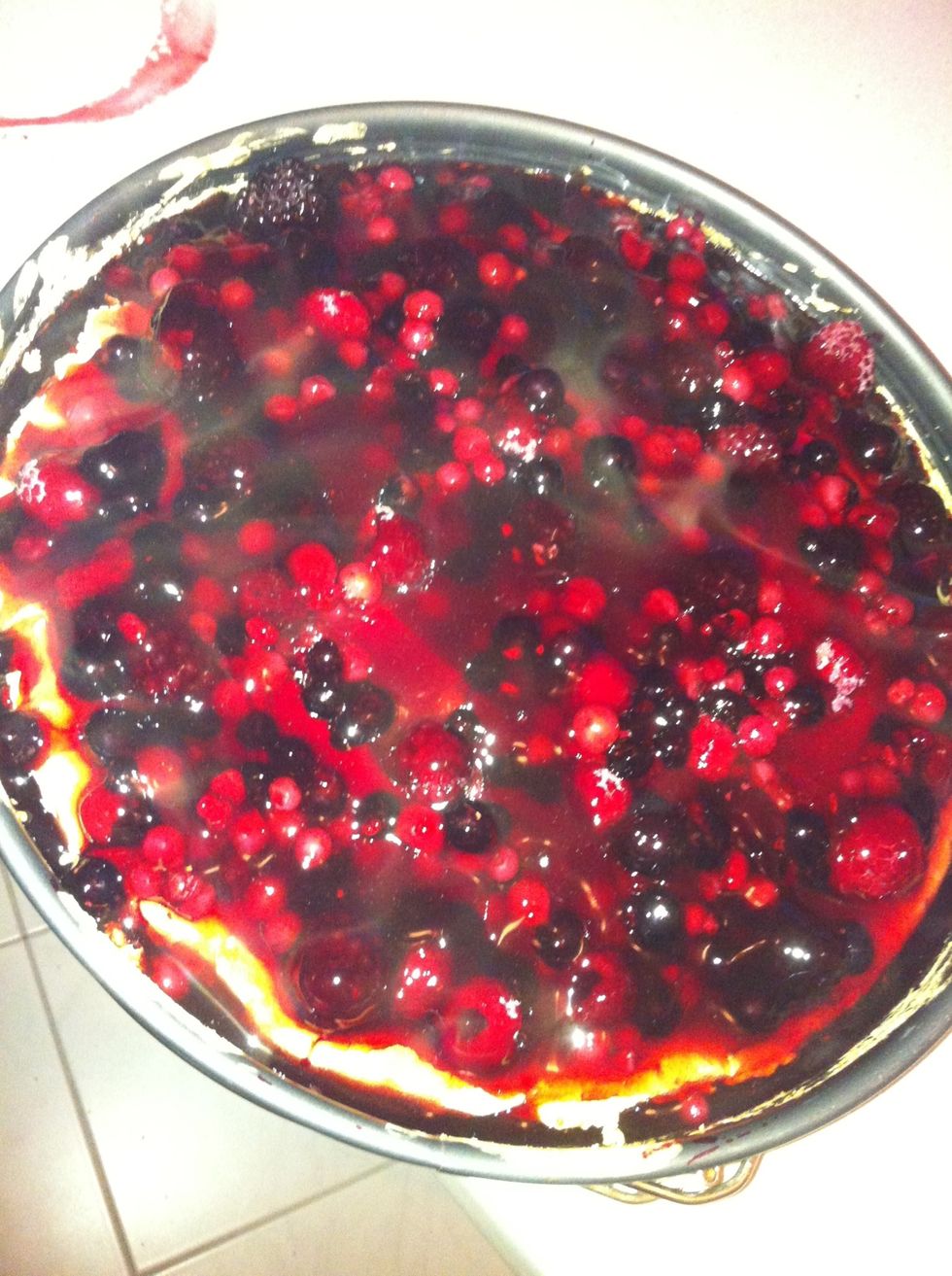 Place fruits and pour the warm juice over the cake. Let the cake cool down.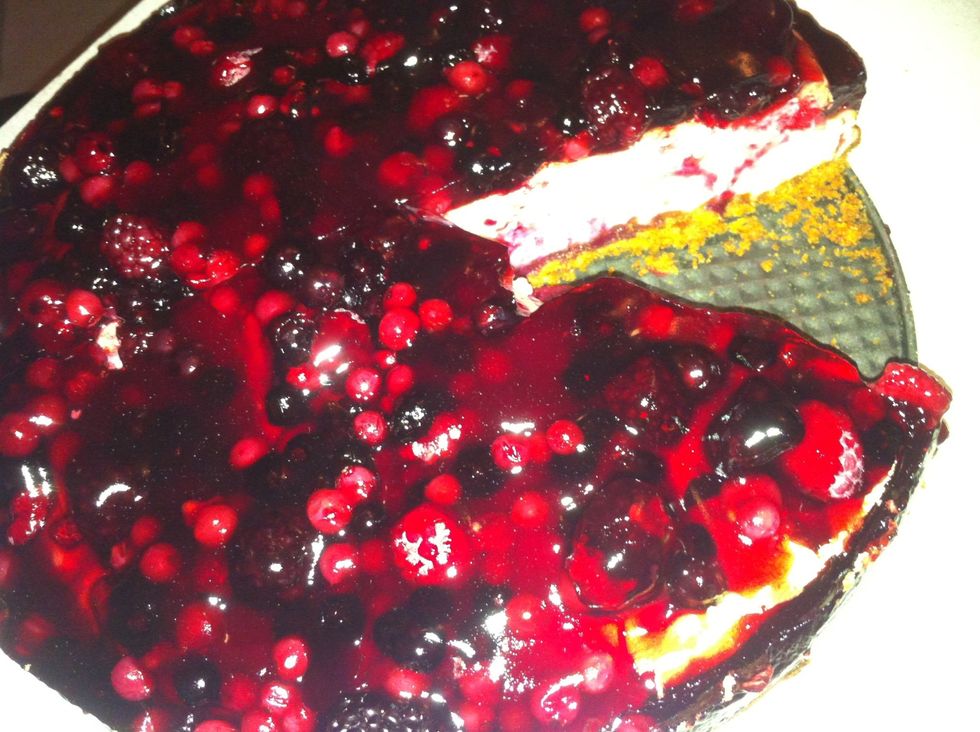 Enjoy!
200.0g Wholemeal cookies
90.0g Butter
350.0g Sugar
3.0Tbsp Starch flour
600.0g Cream cheese
200.0g Low fat curd cheese
150.0ml Whipped cream
4.0 Eggs
2.0tsp Lime juice
500.0g Mixed fruits (e.g. Blueberries, blackberries)
500.0ml Fruit juice