First set your oven to 400 degrees.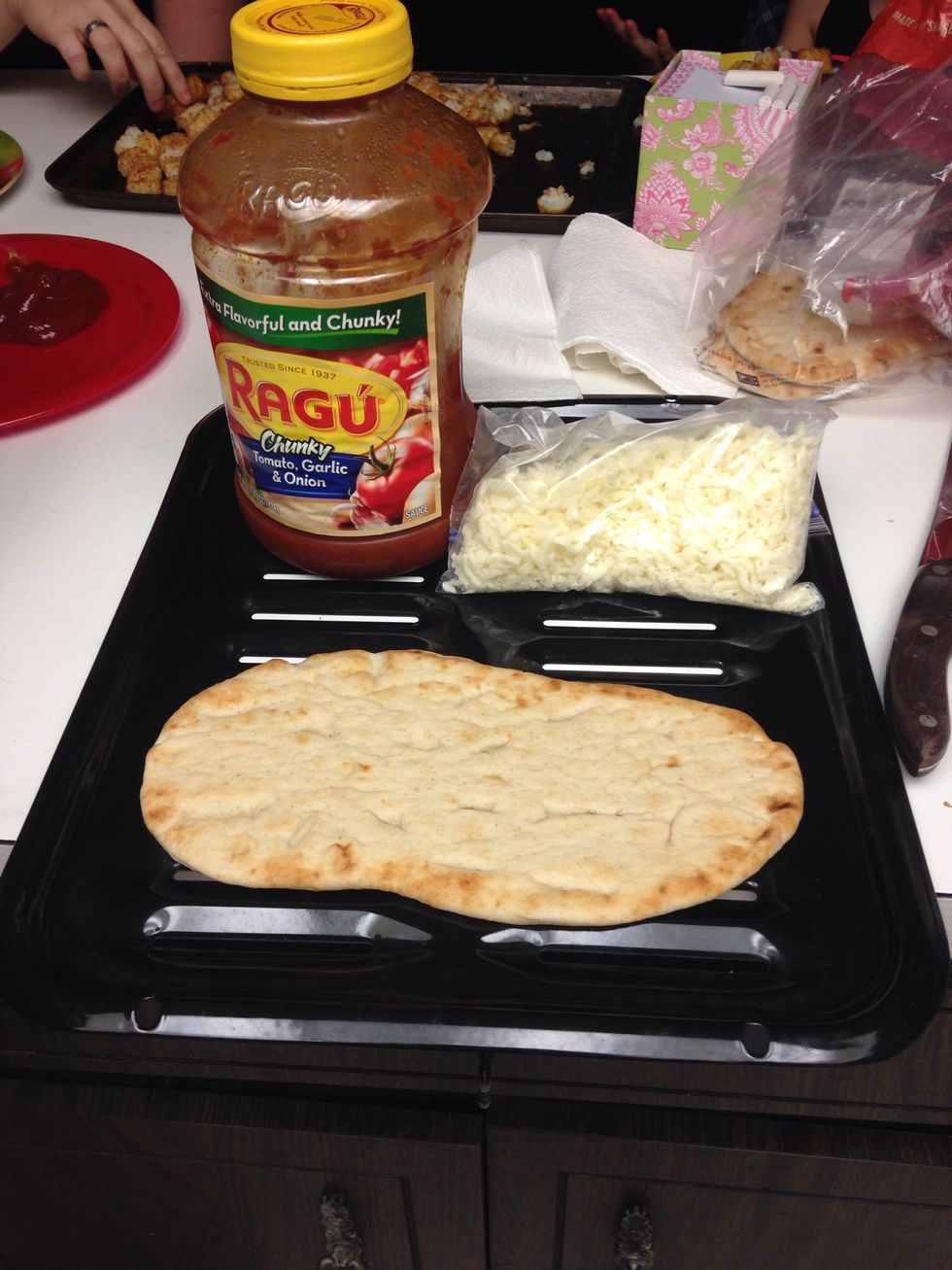 Get out of the ingredients.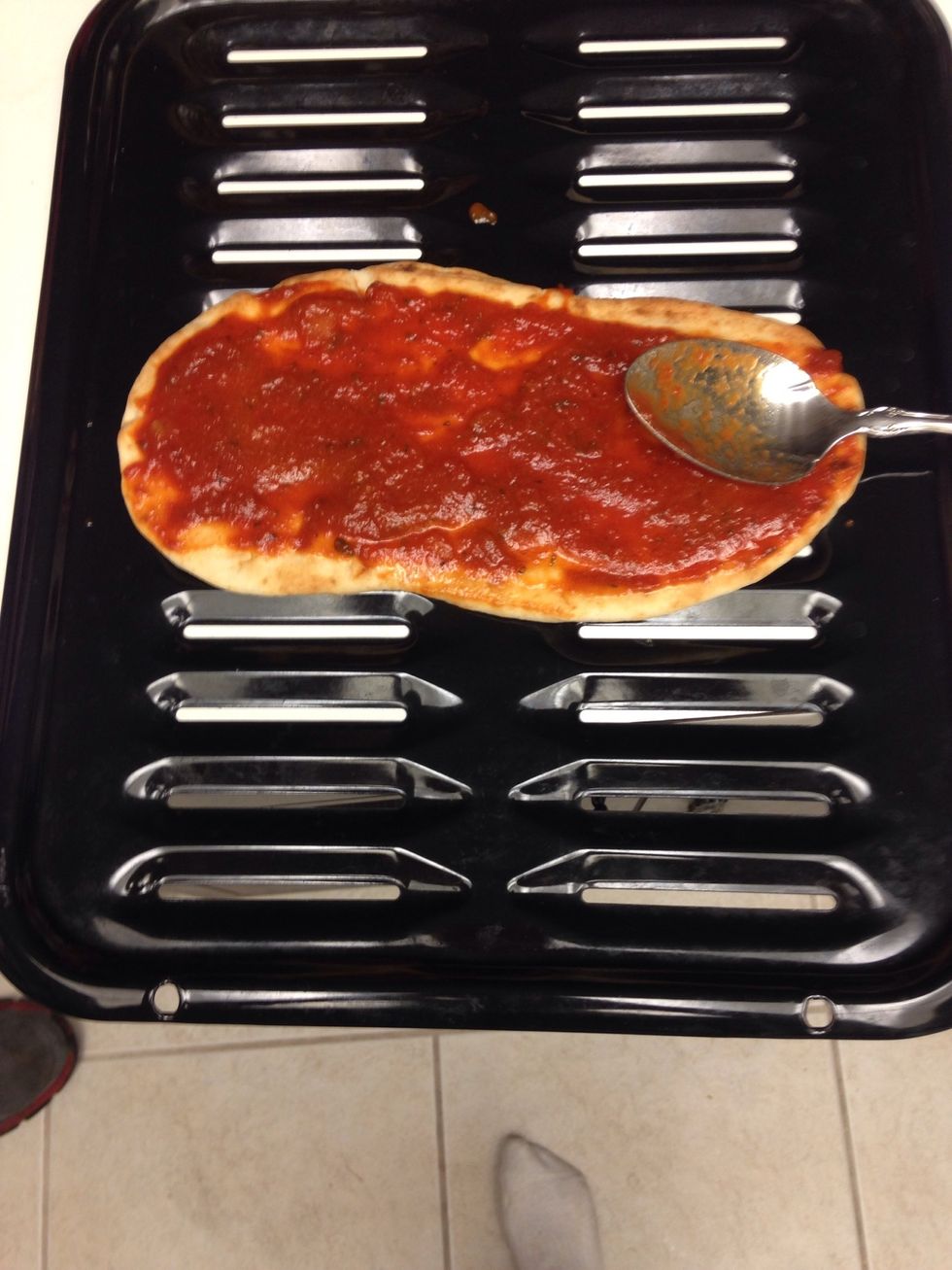 Then spread the sauce on the flatbread.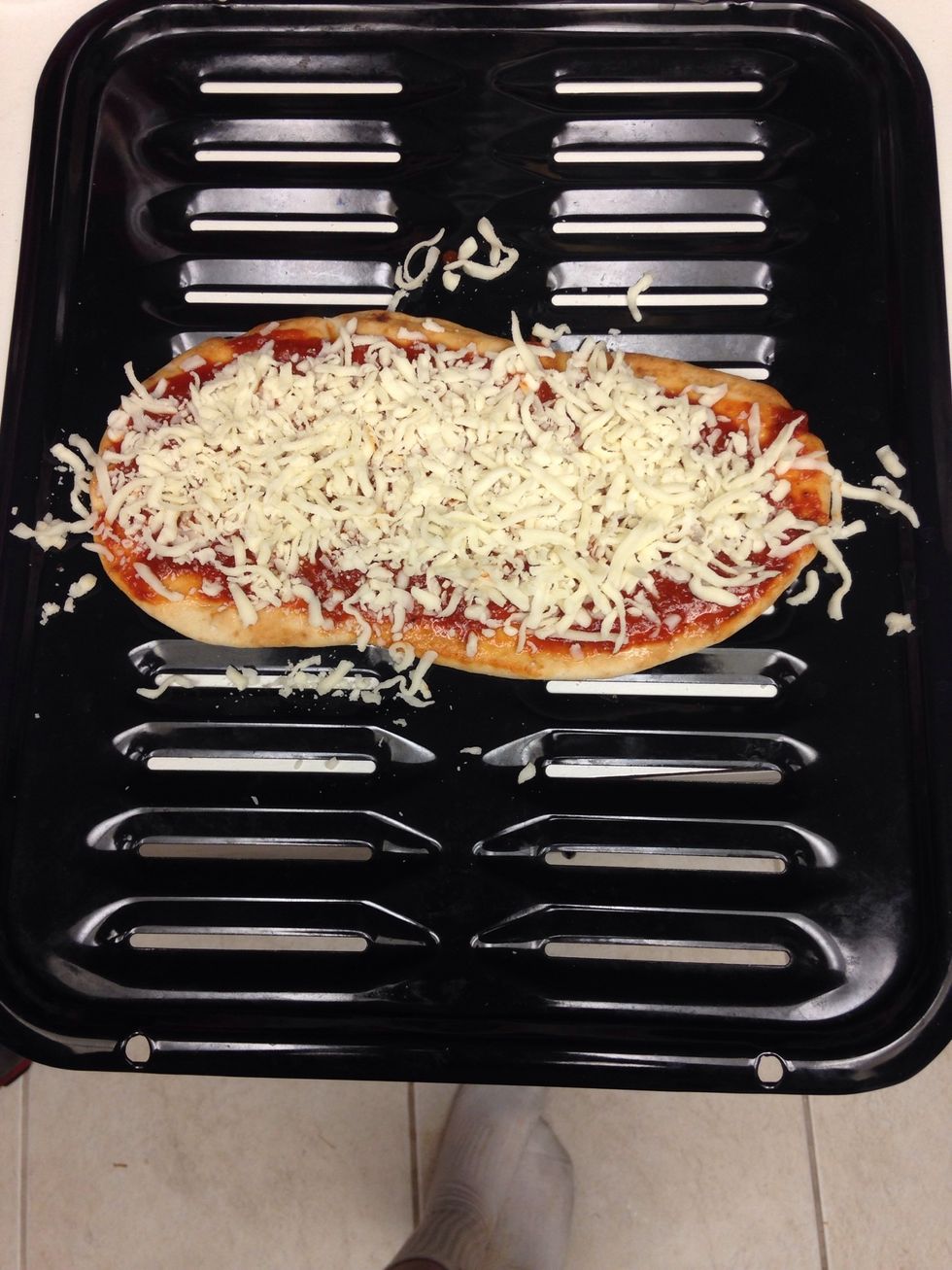 Then put the cheese on. As much as you want!
Then put it in the oven for about 8 minutes.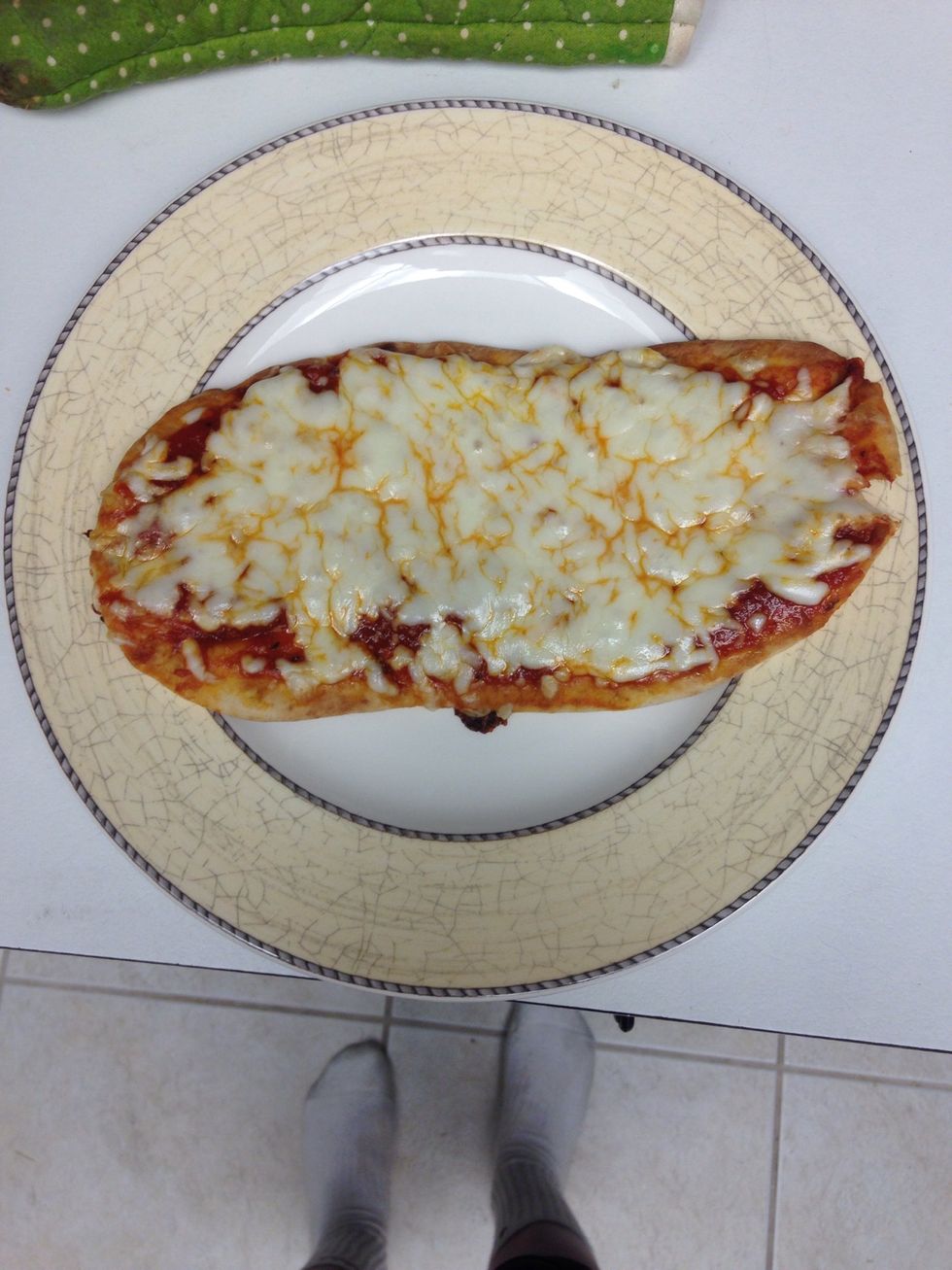 When you take it out it should look something like this.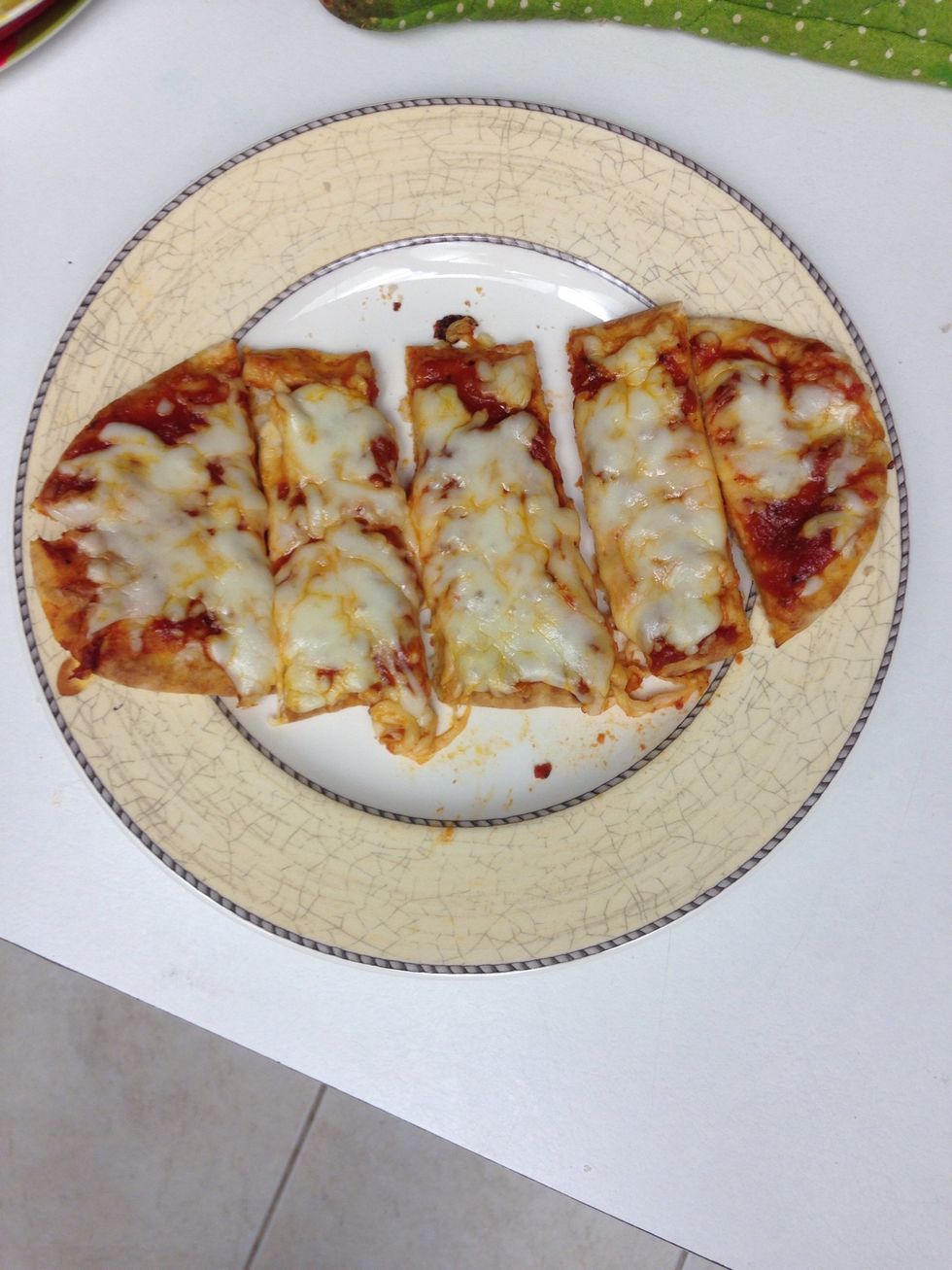 Now cut it up, if you want, and enjoy!
A piece of flatbread
Cheese (kind of you're choice)
Pizza sauce
A pan