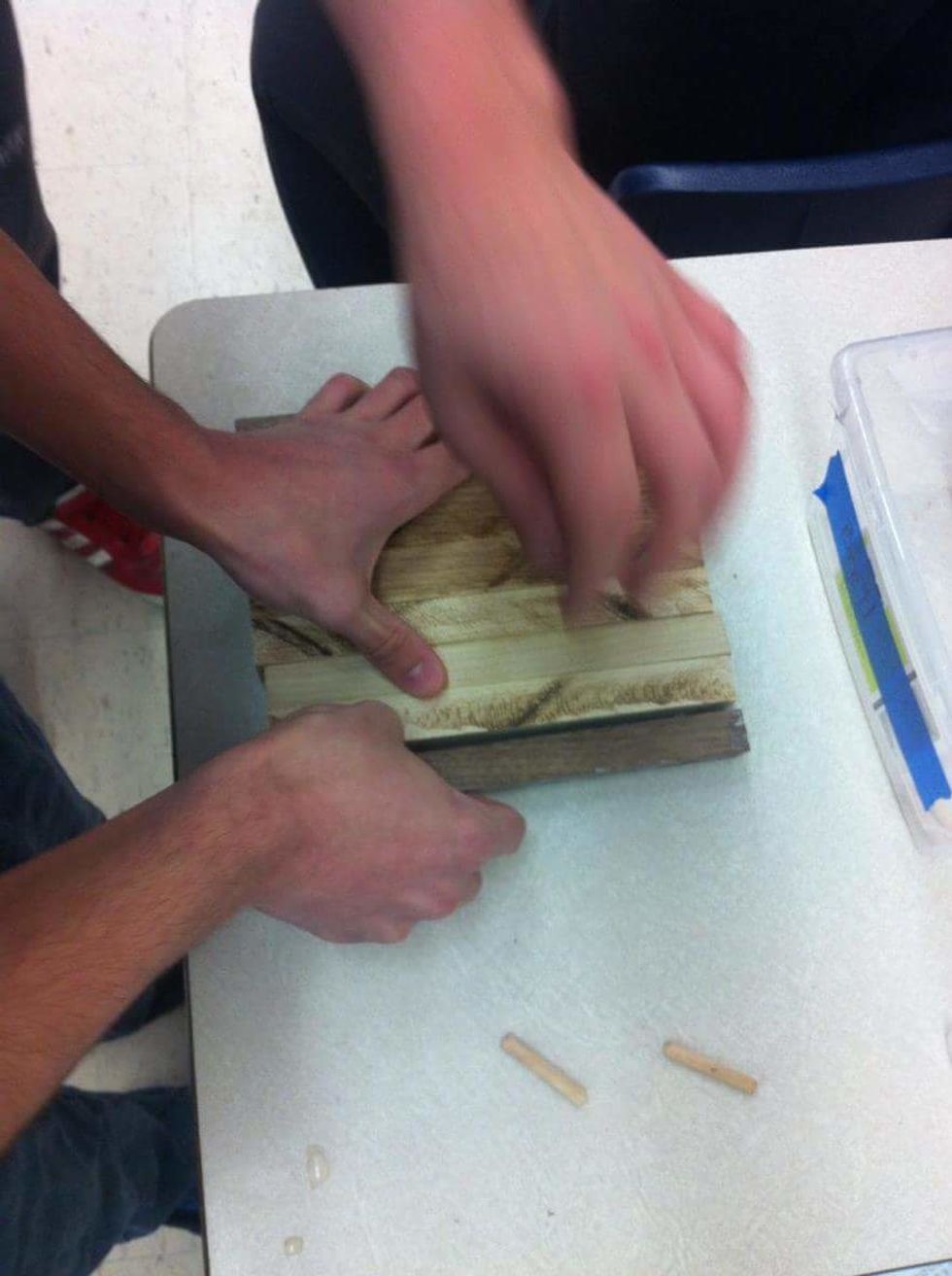 Step 1: you need place out how you want the pieces.
Now you need to measure your starting mass of the glue.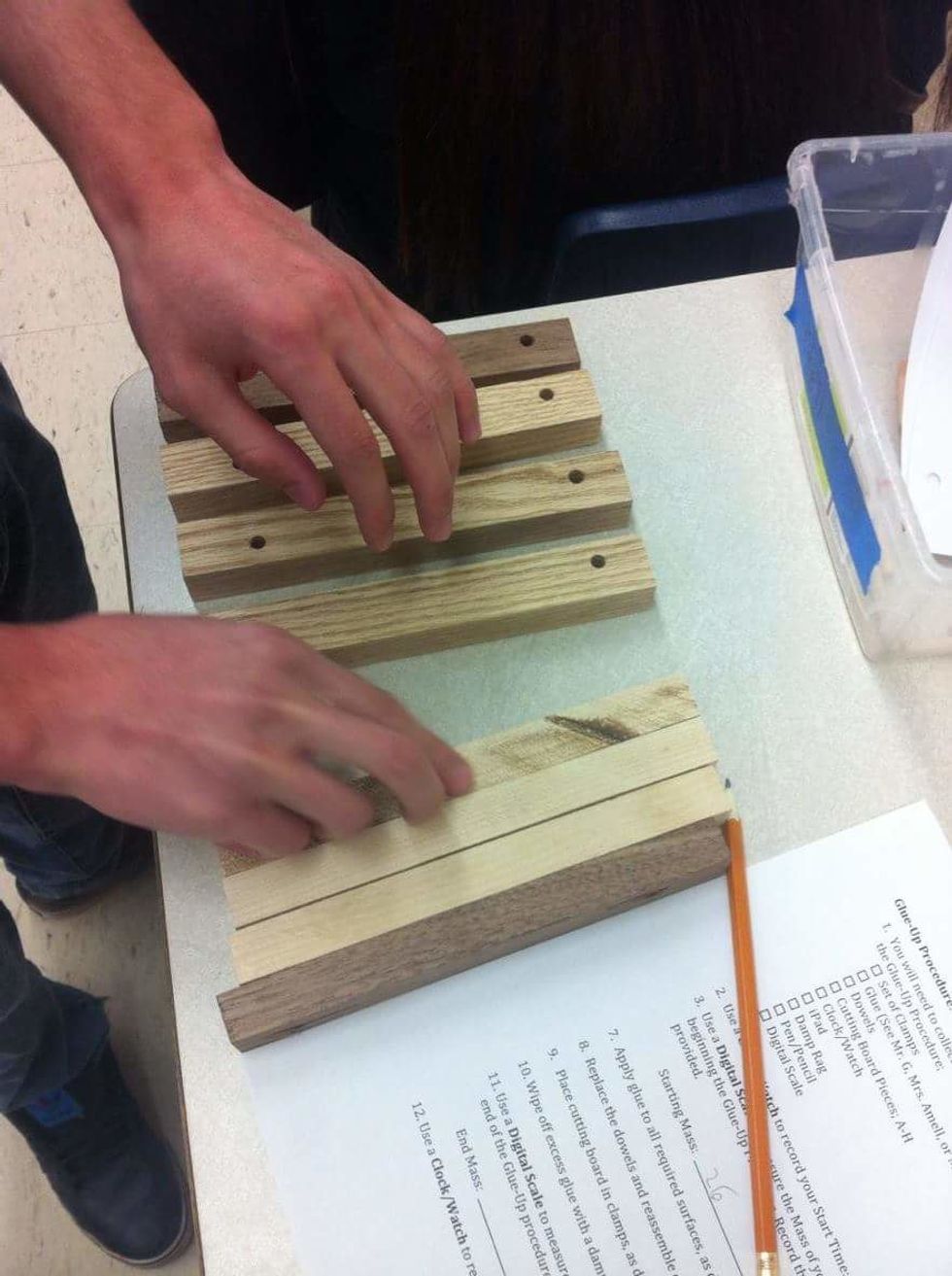 Now you need to flip your pieces all to one side except for the last one you turn the opposite way for glueing purposes.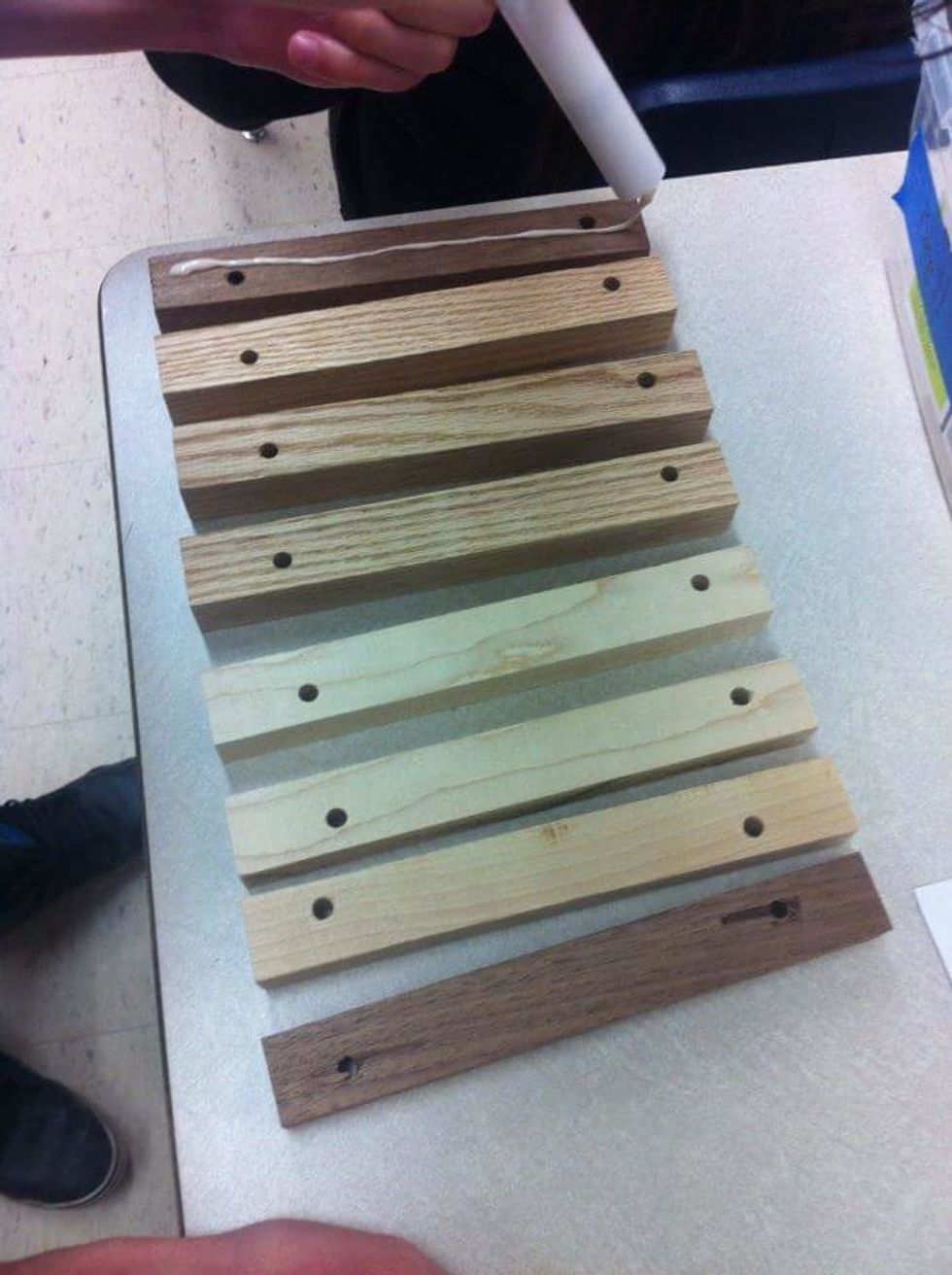 Put a thin line of glue down the centre of each of your pieces.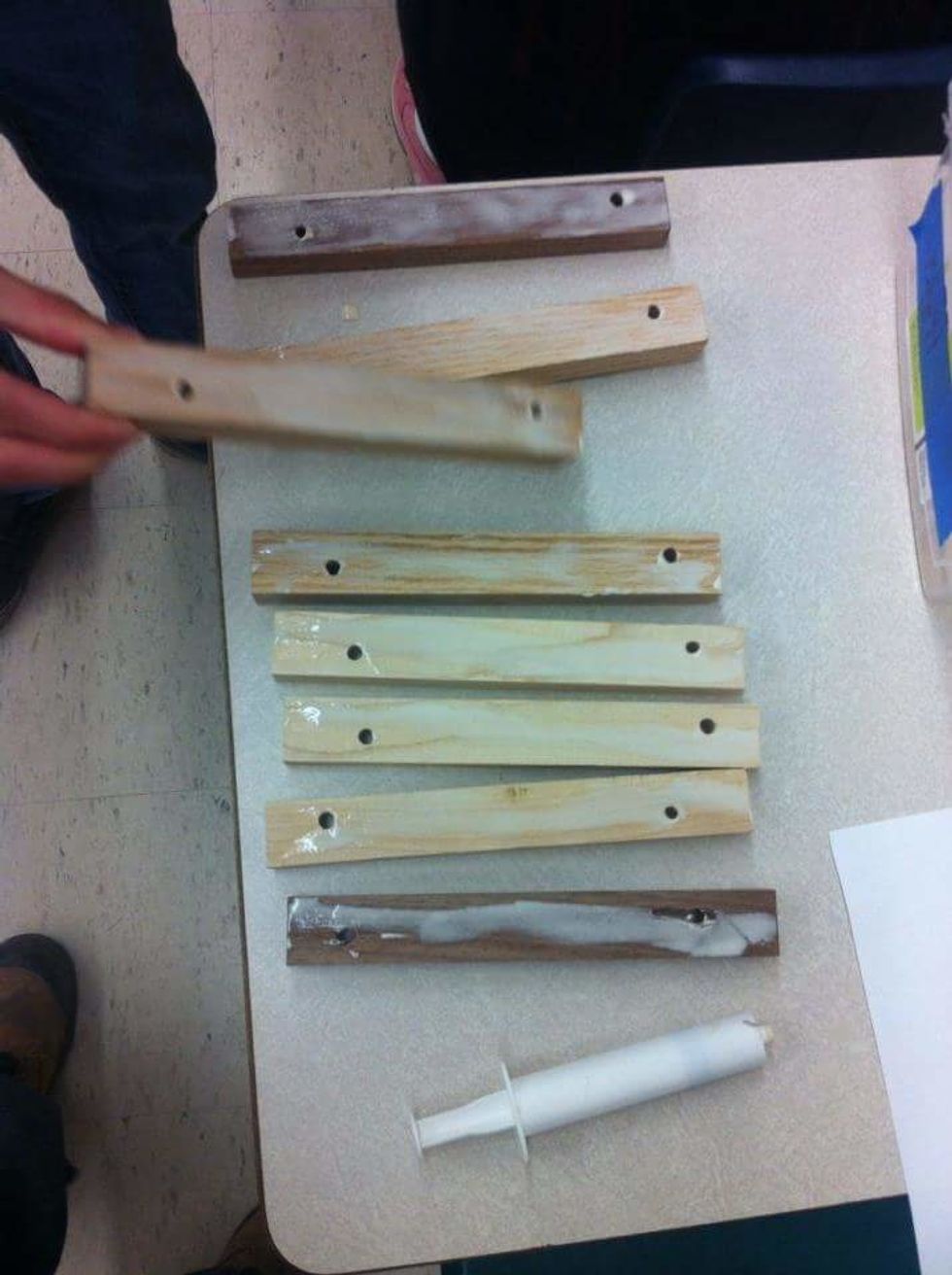 Spread the guy evenly across all of your pieces with your finger.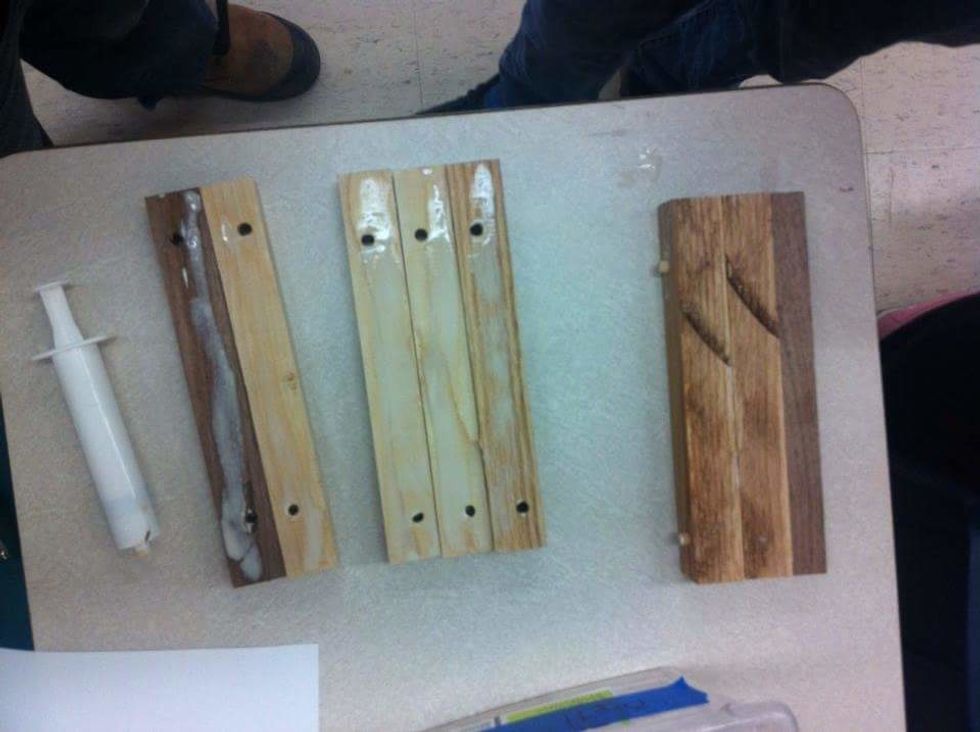 Start to put your dowels in the holes of your wooden pieces and quick before the glue sets.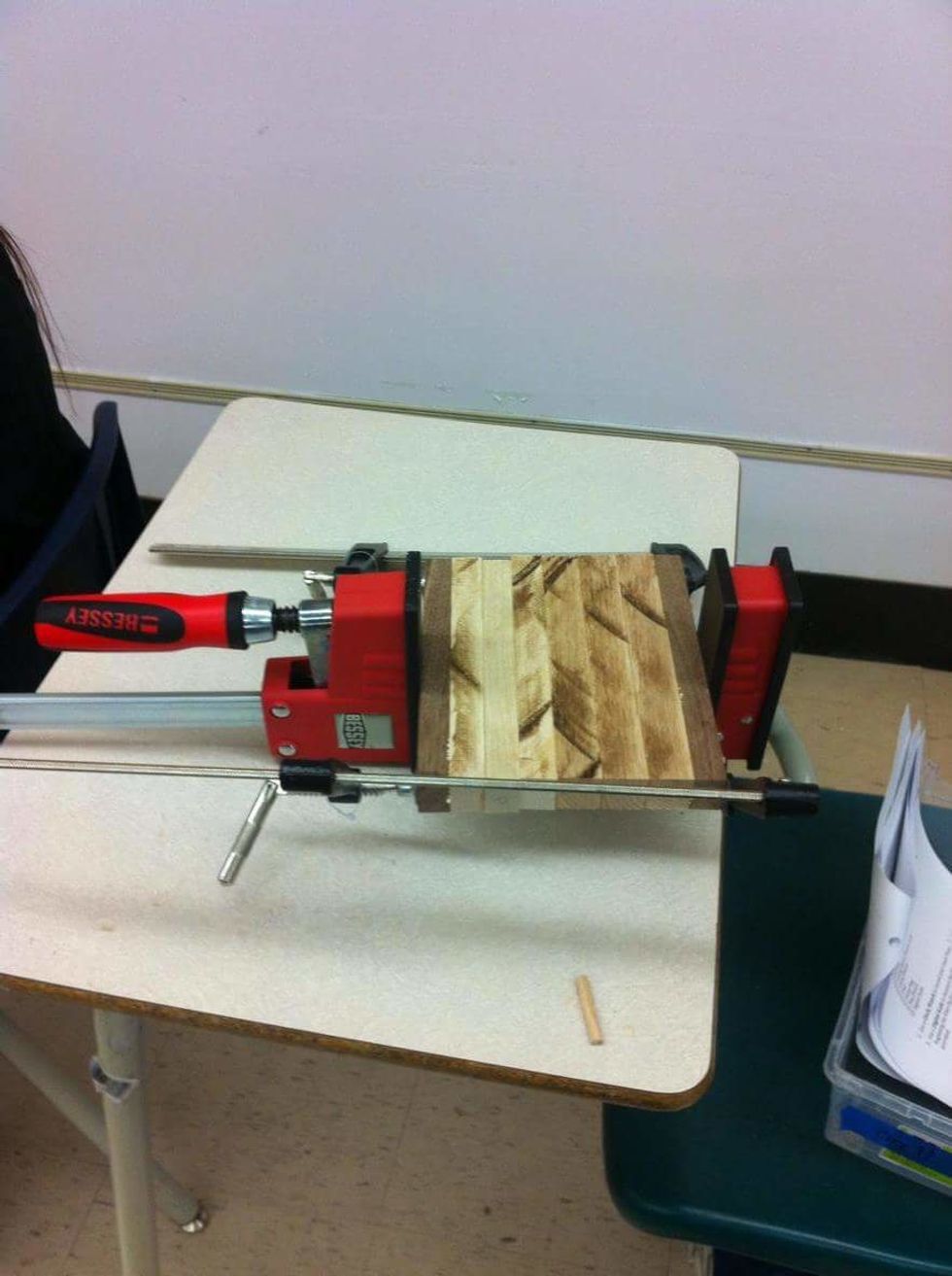 Once your done glueing your you have to clamp all the pieces together to help the wood set and stay tight together and doesn't break apart.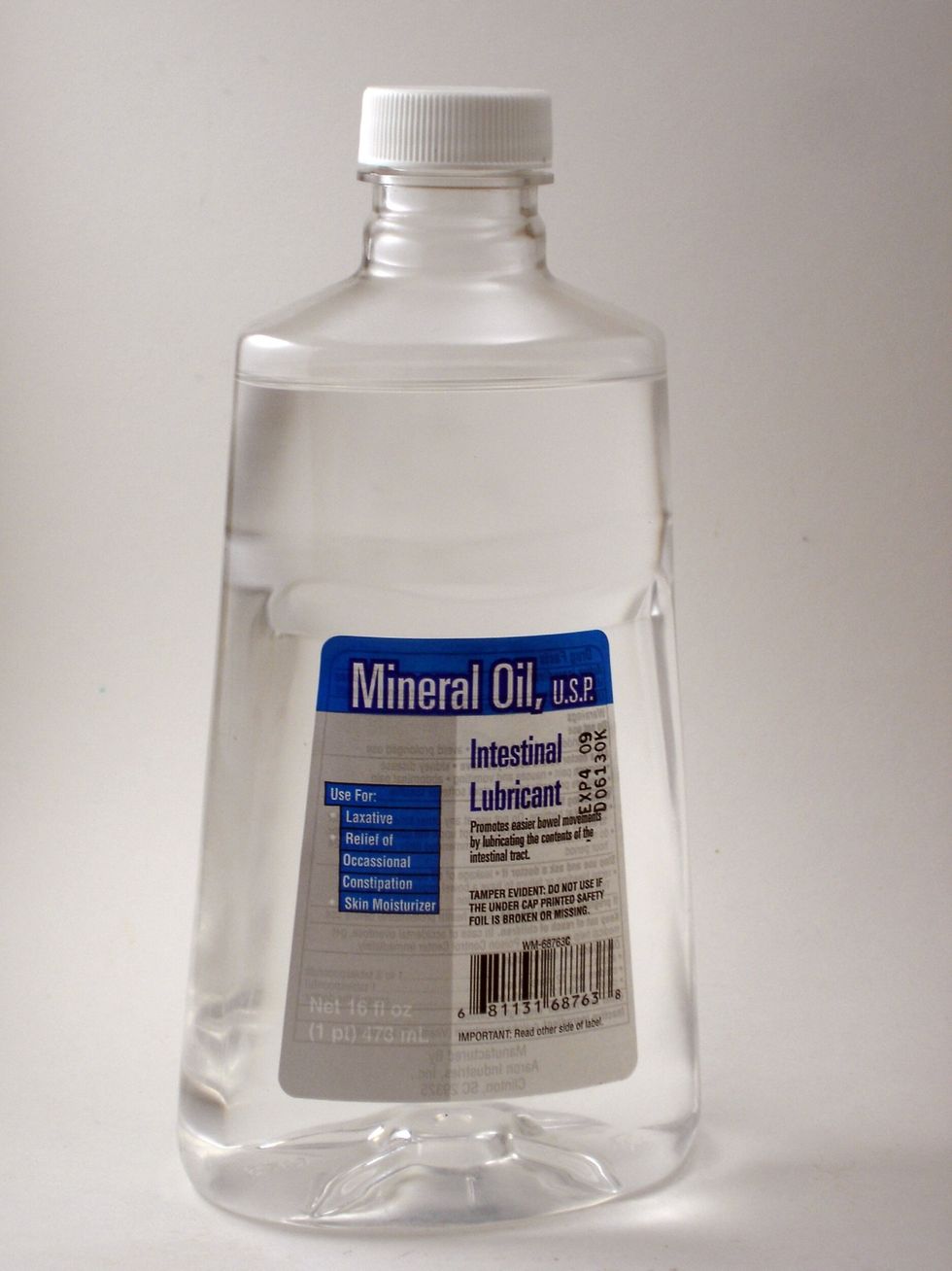 Know your gonna need a bottle of mineral oil to put on. Put 3 coats of it on. When you put the first coat on wait ten minutes then put the second coat on and the same for the third coat.
After you let the mineral oil set and finished you know have successfully made your own cheese board.
The creator of this guide has not included ingredients